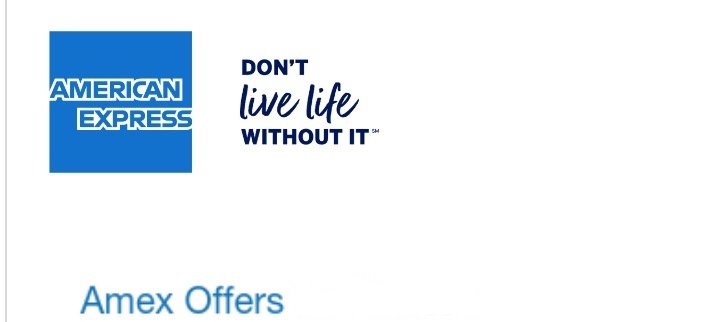 American Express offers numerous promotions to its card-holders throughout the year. One of the most popular and valuable of these, is Amex Offers. Under this promotion, cardholders are able to make significant savings on eligible spends on their cards. Different cards are targeted for different offers and not every offer is available on every card.
The best way to view them is through the Amex mobile app. Log into your account via the app and look for 'Offers' in the bottom menu bar. Tap on it, this will display all the offers currently available on the card. Save the one's you are interested in.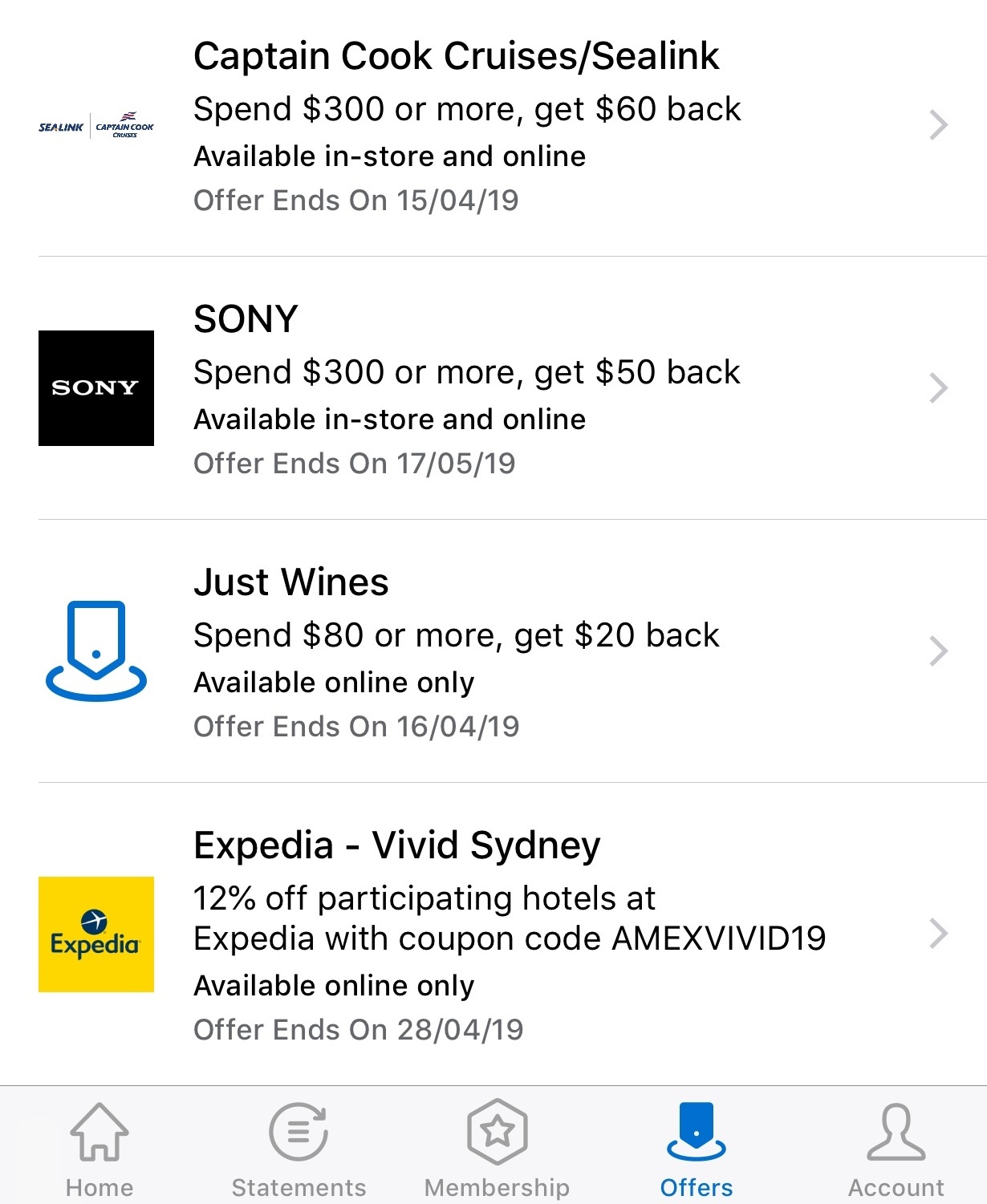 You must save the offer prior to making the required spend to be eligible for the cashback. The cashback usually appears as a statement credit on your account within 2-3 days of making the spend.
Current Offers
This morning, American Express has come out with a bunch of new offers as can be seen below. Some of these appear to be quite lucrative.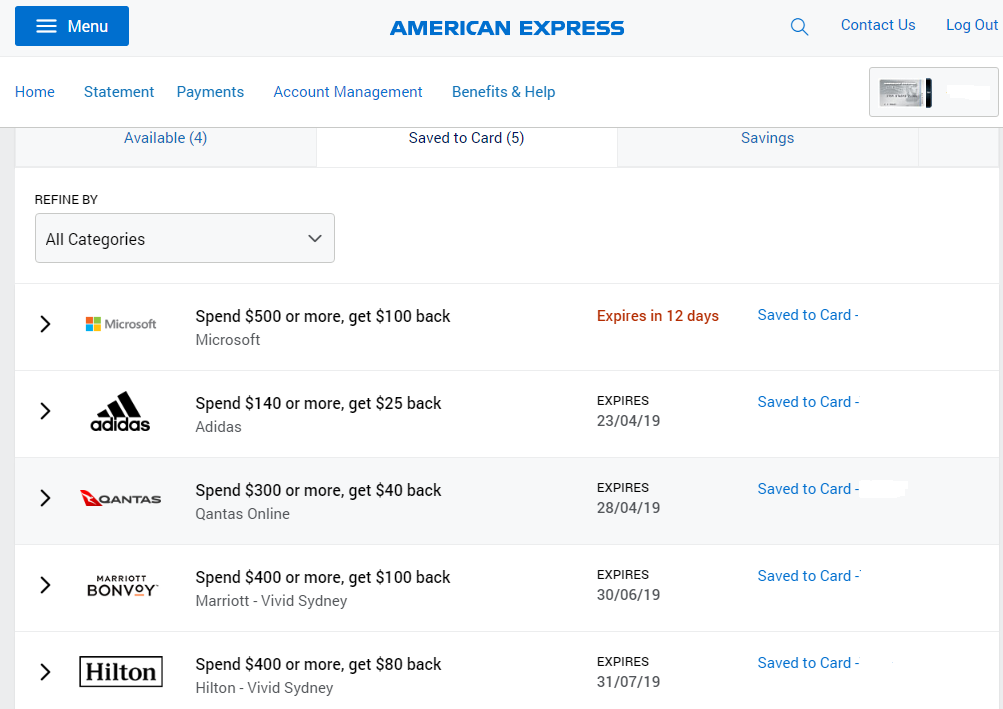 Hilton have have been pretty consistent with their offers in terms of the $400 spend requirement, although the cashback has steadily declined. 2 years ago, they offered $120 back on the same $400 spend, which then fell to $100. The last 2 round of offers have only returned $80 in cashback's. While not as valuable as the earlier offers, this still translates into 20% savings which is not bad.
The most lucrative of the current round of offer is for stays at Marriott properties, where a $400 spend triggers $100 cashback. This is like getting 25% off your stays. If there are additional card-holders on your account, each one of them are able to register for the offer. I have reviewed Marriott's loyalty program earlier, so if you are unfamiliar with it, you can read about it here.
Pro tip – Use multiple cards to cover bigger spends. For instance, if the total bill on your stay is $1,000, ask the hotel to split this over 2 cards and charge $500 to each card. This will earn you 2 lots of $80 statement credit for a total of $160 cashback.
I have employed this strategy several times in the past and have never had any issues.
In Conclusion
I love Amex Offers and regularly take advantage of them. In many cases, the savings made is more than adequate to cover the annual fees on the card. If you do plan to utilise these offers, make sure you have read through all the T&C's so there are no unpleasant surprises at the end.
Personally, I expect to use a few of these offers on my up-coming travels.
What do you think of these offers? Do you plan to take advantage of any of them? Leave a comment below.