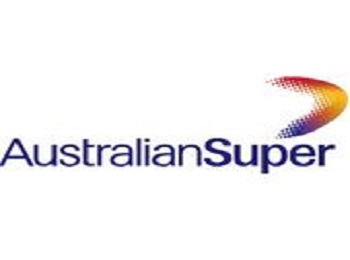 If you are considering joining a new Superannuation fund, Qantas and AustralianSuper have an offer that may be of interest to you.
What is the Offer
If you are a Qantas Frequent Flyer member, there is an opportunity to boost your points balance by 20,000 points. To do this, you need to sign-up for a new AustralianSuper account by 5th May 2019 and contribute a minimum of $350 within the first 6 months of signing up.


Image credit : australiansuper.com
If you do not presently have a Qantas Frequent Flyer Account, you can sign-up for one here . Membership usually costs $99.50, but if you sign-up through the above link, it's free. Once you have received your Membership number, you need to open a new AustralianSuper account through this link .
Then all you need to do is make a minimum super contribution of $350 into your new AustralianSuper account within 6 months. As per the terms of the offer, Qantas points will be credited to your account within 2-3 months after meeting the criteria. You can check out full terms and conditions here
Is there a Catch
There is no real catch as such. The most important part to remember is that the offer only applies to brand-new AustralianSuper accounts. This means that if you currently hold an account with AustralianSuper, you are not eligible for the offer. The other important point is that you must sign-up through the dedicated links to be eligible for the offer, if you signed-up through another channel, you will not be eligible for this offer.
Is this a good offer
That is a question only you or your financial planner can answer. It is prudent to check the fees and charges that are applicable to AustralianSuper accounts and see if you fee comfortable. Some super funds apply an exit fee if you wish to redeem or rollover your funds. Although the new legislation set to come in force on 1st July 2019 will ban this. Consult your financial planner if you are in doubt.
What can I do with 20,000 Qantas points
Qantas points have a number of applications. Although you can redeem them for gift cards, hotel stays, car-hire etc, generally speaking, the best value is derived when you redeem them for flights. That said, here are 5 potential ways to put those points to work.
• You can fly business class one-way from Sydney to Melbourne or Sydney to Brisbane for 16,000 points.
• You can fly economy class return from Sydney to Melbourne or Sydney to Brisbane, for the same 16,000 points.
• You can fly economy one-way from Brisbane to Auckland for 18,000 points.
• You can fly business class one-way from London to Frankfurt with British Airways for 18,000 points.
• You can fly business class one-way from Hong Kong to Bangkok with Emirates for 24,000 points. This option will require you to either earn an extra 4,000 points from other sources or to already have this balance in your account.


You can redeem Qantas points to fly Emirates business class
In Conclusion
Qantas points are a valuable currency. Thanks to its oneworld membership, you can use them to fly any of its 13 alliance partners. It is rarely a good idea to sign-up for any product or service with the sole aim of earning points. However, this offer may suit those who are currently looking to open a new superannuation account are are happy with AustralianSuper's offerings.
What do you think of this offer? Are you likely to take it up? Leave a comment below.
Disclaimer
The views expressed in this post is author's personal opinion, it does not constitute advice of any kind and must not be relied on. You must assess your own personal circumstances and needs before applying for this product.
pointsHq or its related entities are not licensed financial advisors and will not be responsible for losses arising from any actions taken, as a result of views or opinions expressed here.