Qantas & Red Energy are offering Qantas Frequent Flyer members a chance to earn up to 15,000 Qantas points. If you are not particularly happy with your current energy provider and exploring options, read on.
Eligibility & Terms of Offer
The offer is open to residents of New South Wales, Victoria, Queensland and South Australia, who are NOT currently a Red Energy customer, or existing customers who are moving home. If you live outside of these states, or happen to be an existing Red Energy customer with no plans to move home, you are not eligible 🙁
Under the terms of the offer, new customers can earn up to 15,000 Qantas points in the following way:
10,000 Qantas points when they sign up with Red Energy for electricity.
A further 5,000 Qantas points if they also elect Red Energy for gas.
You can read more about the offer over here.
Once signed up, customers have the ability to earn Qantas points on an ongoing basis by paying their bills in full, and on time. There are 2 rate plans eligible for this offer.
Qantas Red Saver

If you subscribe to this plan and pay your bills on time, you will receive a 10% discount on your electricity and gas bills. You will also earn 2 Qantas points per dollar on your total bill.
For instance, someone on this plan with a $200 quarterly bill will get $20 off and only pay $180. On top, Red Energy will credit their account with 400 Qantas points.
Qantas Red Plus

If you subscribe to this plan, you forgo the 10% discount and will pay the full amount shown on your bill.
However, you will receive 7 Qantas points per dollar on the billed amount as long as the bill is paid in full, and on time. So under this plan, someone with the same $200 quarterly bill, will earn a very respectable 1,400 Qantas points.
Crunching the Numbers
If you are wondering which plan offers the highest bang for your buck, relax, it's not very complicated. Since the base price offered under both the plans is identical, the difference lie with regards to the ongoing benefits. The Red Saver Plan offers a 10% discount, while the Red Plus lets you earn an extra 5 Qantas points per dollar.
I personally value Qantas points at 1.5c per point. By that measure, those 5 points are worth an extra 7.5c or 7.5% off your bill, slightly lower than the 10% discount offered under the Red Saver Plan.
However, if your valuation of Qantas points is higher, say at 2c per point, which translates into a 10% discount (5 points x 2c), then you might conclude that the ongoing benefits under both plans are the same. In this case, it wouldn't matter which plan you opt for. Conversely, if you value Qantas points at a conservative 1c per point, then you are better off sticking with the Red Saver plan and receiving a 10% discount on your bill.
Pro-tip : You can score a $50 e-gift card if you were referred to Red Energy by an existing customer. To earn this, simply quote their customer number when prompted, as shown below.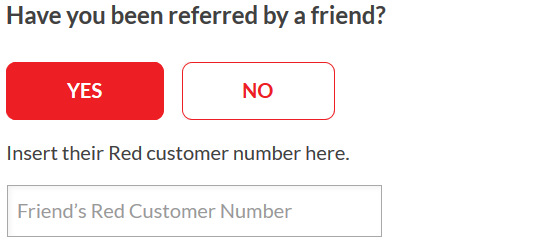 If you would like to use my customer number, send me an email or leave your details in the comments below and I will pass it on to you securely. This will earn both of us, a $50 e-gift card each 🙂
Spending 15,000 Qantas points
Lets face it, you won't exactly find yourself flying First Class, gallivanting around the world for 15,000 points. That said, these points aren't completely insignificant either, as you can see below:
You can fly from Sydney to Gold Coast, or Melbourne to Adelaide return, in economy for 12,800 points.
If business class is more your thing, for an extra 1,000 points (total 16,000 points), you can fly either of these routes, one way, sitting at the pointy end of the plane.
You can fly from Sydney/Melbourne/Brisbane to Auckland (NZ) one way, in economy for 18,000 points.
You can fly from Perth to Adelaide one way, in economy for 14,400 points.
You can fly Jetstar Asia from Singapore to Bangkok one way, in economy for 9,600 points.
You can fly Alaska Air from Seattle to Los Angeles one way, in economy for 14,000 points.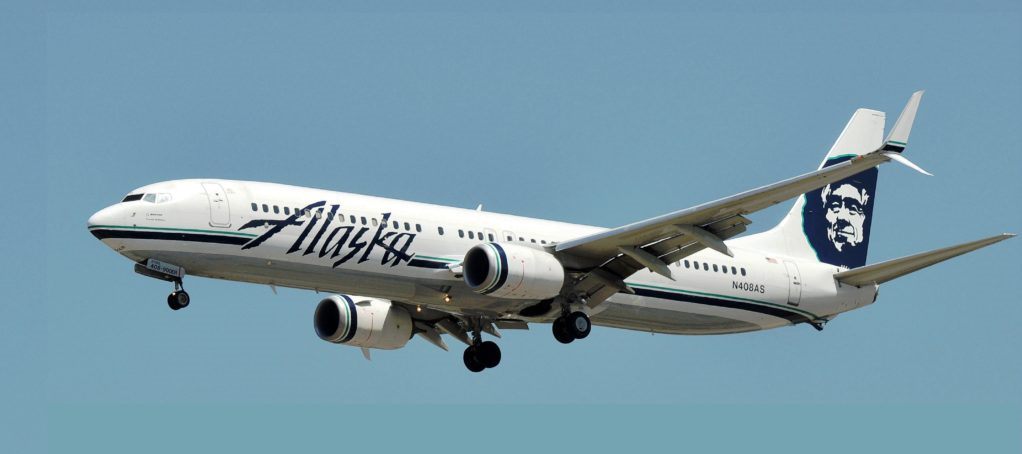 Redeem Qantas points to fly Alaska Air
There are literally dozens of short haul flights you can take both in Australia and overseas. The best way to fully explore the possibilities, is by logging into your Qantas Frequent Flyer account and searching.
If you don't currently have an account, you can sign up for one over here. The normal price for establishing a new Qantas Frequent Flyer account is $99.50, however, you can get one for free using this link.
The Fine Print
This is one of the best parts about this offer. There are no sneaky T&C's and it's pretty much a case of WYSIWYG.
No short or long term contracts, meaning you can leave at anytime.
No exit fees.
Free to switch plans, meaning if you sign up for Red Saver Plan initially and have a change of mind later on, you can move to the Red Plus Plan at no extra cost.
Flexible payment options, including American Express, and no credit card surcharge.
The above covers most of the important bits, but you should familiarise yourself fully with all the T&C's before you sign up.
In Conclusion
Like I always say, you don't sign up to a new product or service just to earn frequent flyer points. There is lot more to it. So if you are considering taking up this offer, it's a good idea to compare the electricity and gas prices of your current provider with those of Red Energy.
On the whole though, this does appear to be a really solid proposition.
Nobody likes to do so, but the fact remains that we all have to pay our Electricity and Gas bills. If you can earn some points along the way though, that may just make the exercise a little more tolerable.
What do you think of this offer? Leave your comments below.