Hyundai wants you to buy one of their cars, they really do. It all started last year when they got together with Velocity and launched this promotion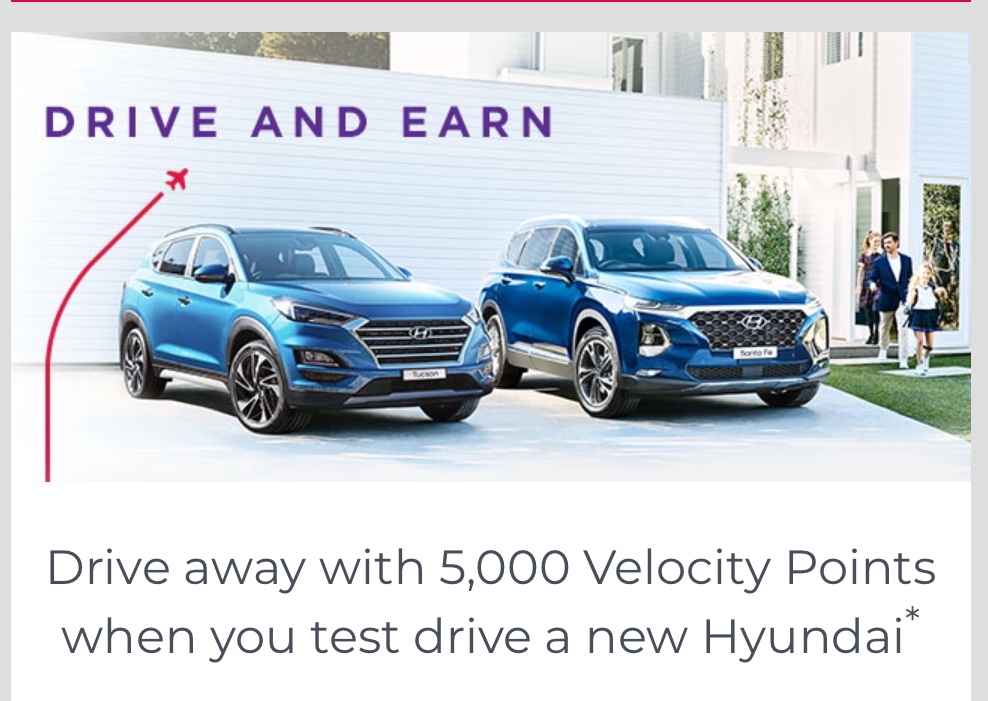 Under the offer, you had to book and test drive one of the select Hyundai cars and agree to take a phone call from their rep afterwards. There was no commitment to purchase the car or any of their other products. For the trouble of test driving one of their brand new cars, Hyundai were offering you 5,000 Velocity points. It was that simple.
To me, it was too good a proposition to pass. I took up the offer and few weeks later was elated to see the points credited to my Velocity account.


The easiest 5,000 points I had earned at the time.
It was a sign of things to follow and sure enough, few weeks later, Hyundai were offering up to 100,000 Velocity points depending on the model you purchased.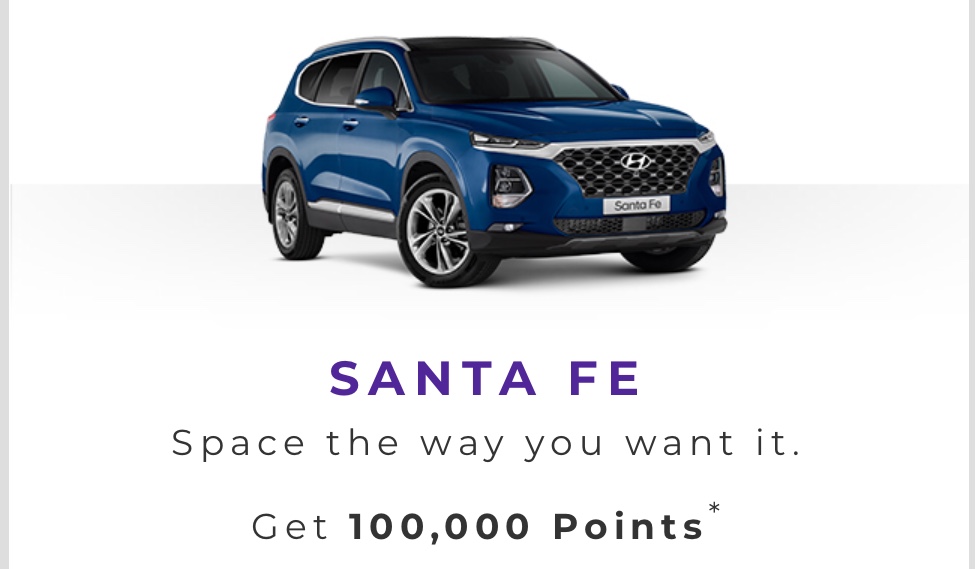 I am not sure how the promotion was received, but earlier this month, Hyundai decided to double-down on the offer. The Santa Fe now comes with a mighty impressive bouquet of 200,000 Velocity points, enough for a Return First Class Sydney-Hong Kong flight on Singapore Airlines.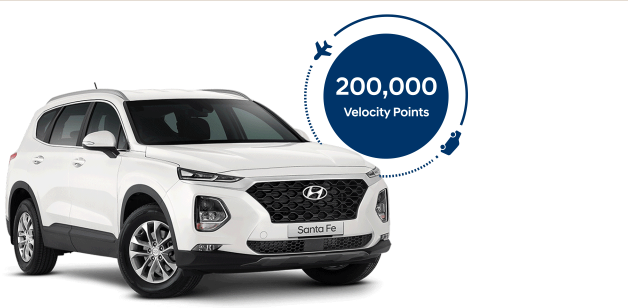 This 7 seat, top of the range Santa Fe now comes stocked with 200,000 Velocity points
The offer is valid until 31st March 2019 and points offering vary, depending on the model purchased. You can check out other offers and associated T&C's here
In Conclusion
Over the last 12 months, Frequent Flyer points are steadily being used as a bait to generate new business. From superannuation funds to insurance providers and auto manufacturers, everybody has jumped on the bandwagon.
It goes without saying that purchase decisions must not be influenced solely by the lure of earning frequent flyer points, but if you are in the market for a brand-new, mid-sized SUV, this is worth the consideration.