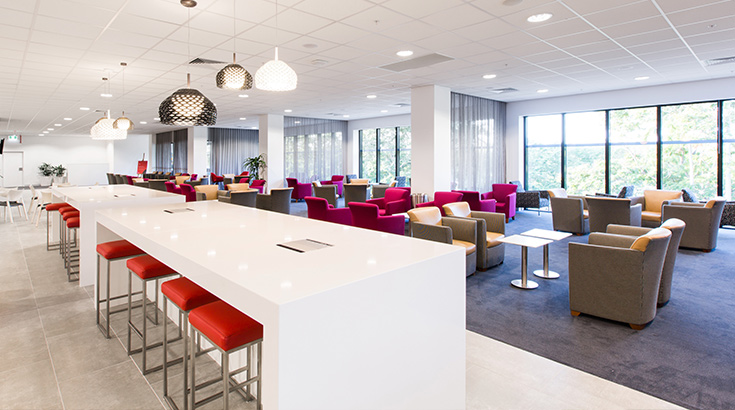 Qantas have just announced a new Status Fast Track Promotion. The promotion lets members from select Frequent Flyer Programs send Expression of Interest to be fast tracked to Qantas Gold Status by earning just 100 status credits. This is significantly less than 700 status credits ordinarily required to earn this level of status.
Who can Apply?
The way this promotion is set up, I suspect a lot of people will be eligible to send expression of interest. To be able to apply:
You must have Bronze or Silver status in Qantas Frequent Flyer Program.
Have a residential address in Australia or New Zealand.
Have an eligible status in one or more Frequent Flyer Programs shown below :
Qualifying Airline
Eligible status
Air Canada - Aeroplan
• 50K
• 75K
• Super Elite

Air China - Phoenix Miles
• Gold
• Platinum

Air India Flying Returns
• Golden Edge Club
• The Maharajah Club

Air New Zealand Airpoints
• Gold
• Elite

ANA - Mileage Club
• Platinum
• Diamond

Asiana Airlines Asiana Club
• Diamond
• Diamond Plus
• Platinum

Delta - Skymiles
• Gold Medallion
• Platinum Medallion
• Diamond Medallion

Eva Air Infinity MileageLands
• Gold Card
• Diamond Card

Etihad - Guest
• Gold
• Platinum

Korean Air - Skypass
• Morning Calm Premium Club Card
• Million Miler Club Card

Shenzhen Airlines PhoenixMiles
• PhoenixMiles Gold
• PhoenixMiles Platinum

Singapore Airlines - KrisFlyer
• KrisFlyer Elite Gold
• PPS Club
• Solitaire PPS Club

South African Airways SAA Voyager
• Gold
• Platinum

Thai Airways Royal Orchid Plus
• Royal Orchid Plus Gold
• Royal Orchid Plus Platinum

United Airlines - MileagePlus
• Premier Gold
• Premier Platinum

Virgin Australia - Velocity
• Gold
• Platinum

How to Apply?
If you are eligible, (see above), simply fill out the Expression of Interest Form by 30th April. The form is straightforward and should only take 2-3 minutes to complete. Qantas will review the information provided and will be in touch with you via email for the next steps.
Essentially, if you are accepted for the Fast Track, Qantas will ask you to provide the following :
A colour copy of your current Frequent Flyer membership card for the qualifying airline (digital accepted), or a screenshot of your online account. The Frequent Flyer card and online account must show the qualifying airline name, eligible status and your name.
Note that the membership details on the Qantas Frequent Flyer account should match the documentation provided. Qantas reserves the right to decline the Expression of Interest and/or cancel the Qantas Frequent Flyer membership and status if the documents provided are found not to be genuine and/or do not meet our requirements.
If approved, you will receive immediate access to Qantas Club's all around Australia. This will be automatically activated on your Qantas Frequent Flyer account at the same time Status Fast Track is. You will then have until 31 July 2021 to earn the 100 Status Credits and have your status upgraded to Qantas Gold for further 12 months.
Benefits of Qantas Gold status
If you value finer things in life, you will find that Qantas Gold status can significantly enhance your overall travel experience. The status offers a plethora of benefits which you can check out in detail over here.
Some of the more practical benefits are:
Unlimited access to Qantas Club lounges (domestic) around Australia for you, 1 guest and up to 2 children aged 4-17 years when flying Qantas or Jetstar
Unlimited access to Qantas International Business lounges, oneworld lounges and Partner Lounges for you, 1 guest and up to 2 children aged 4-17 years when flying on Qantas or oneworld airline number or an eligible partner airline.
Preferential access to Classic Flight Reward seats.
Status bonus of 75% more points than Bronze members on eligible flights with Qantas, Jetstar and American Airlines.
Priority check in and boarding.
Extra baggage allowance.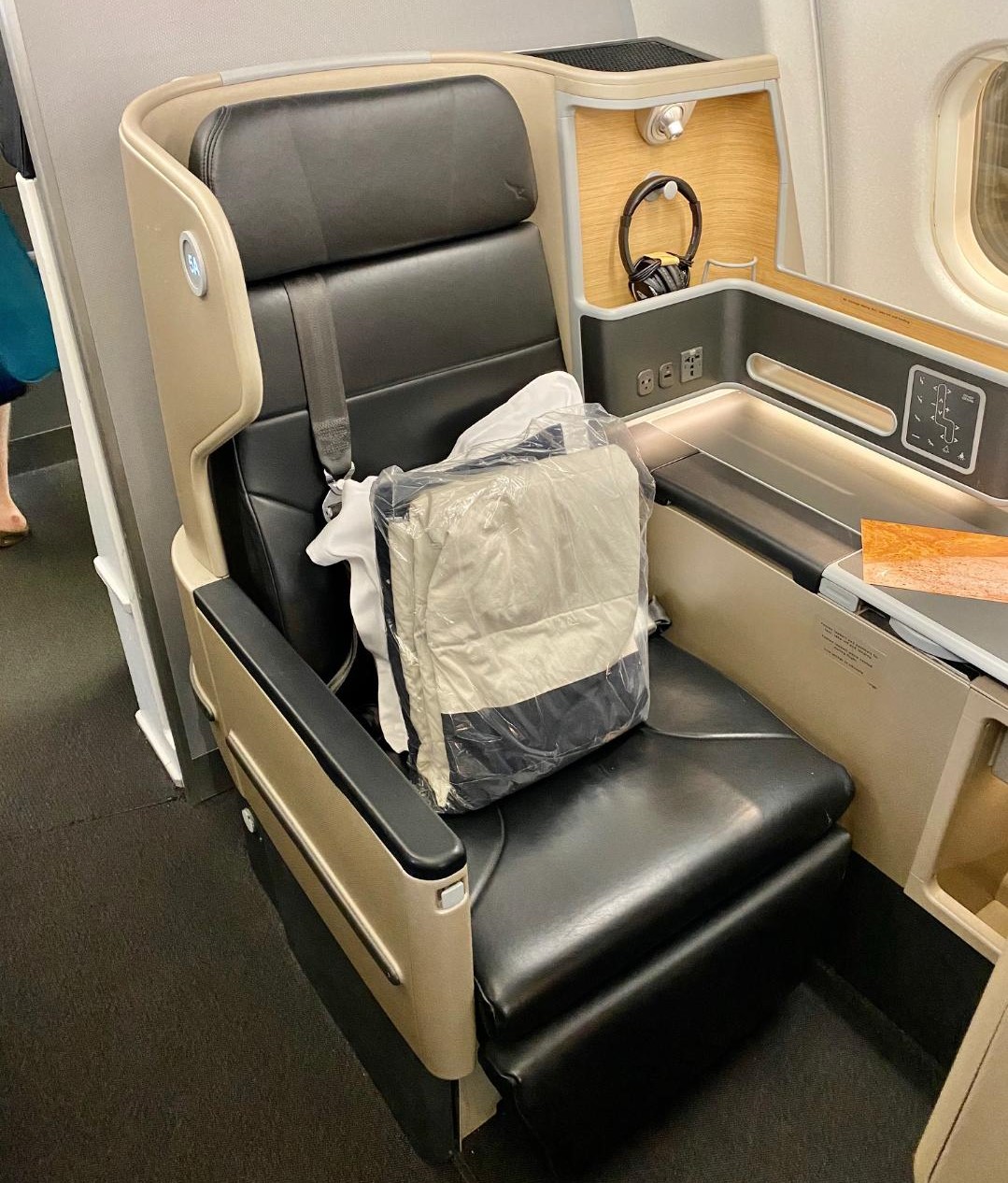 Qantas Gold members have greater access to award seats
What else should I know
Before you send the Expression of Interest, make sure you have familiarised yourself with the T&C's attached to the promo so you are not wasting your time.
Members who have already been activated on the previous Qantas Status Fast Track (between 26 November 2020 and 31 March 2021) have until 30 June 2021 to earn the required Status Credits and are NOT eligible to apply for this Status Fast Track.
Your status will be upgraded by Qantas to Gold within two business days of achieving the Status Credit earn requirements. There is no need to contact them.
The standard requirement of taking at least 4 Qantas flights do not apply for this promotion.
You will receive Gold with Qantas for at least 12 months. To retain Gold going forward, you will need to earn at least 600 Status Credits and fly on at least four eligible Qantas Group flights in a Membership Year.
Most types of Status Credits will contribute to the Qantas Status Fast Track, including those earned in the air and on the ground. However, Status Credits earned from Loyalty Bonus, rollover Status Credits and any gifted Status Credits will not count toward your 100 Status Credit goal.
In Conclusion
Although members from several Frequent Flyer Programs are eligible to apply, the promotion is squarely targeted at members of Virgin Australia's Velocity Frequent Flyer Program.
As things stand, Qantas already holds a massive advantage over Virgin in terms of overall benefit it offers to it's own members. With this promotion, it wants to poach any remaining high value clients at Velocity and stamp it's authority once and for all.
It doesn't help that Virgin Australia yesterday announced it will not be taking advantage of soon-to-open travel bubble with New Zealand. That itself may accelerate switching of lots of disgruntled Velocity members to Qantas.
Are you planning to take advantage of this promotion? Leave a comment below.