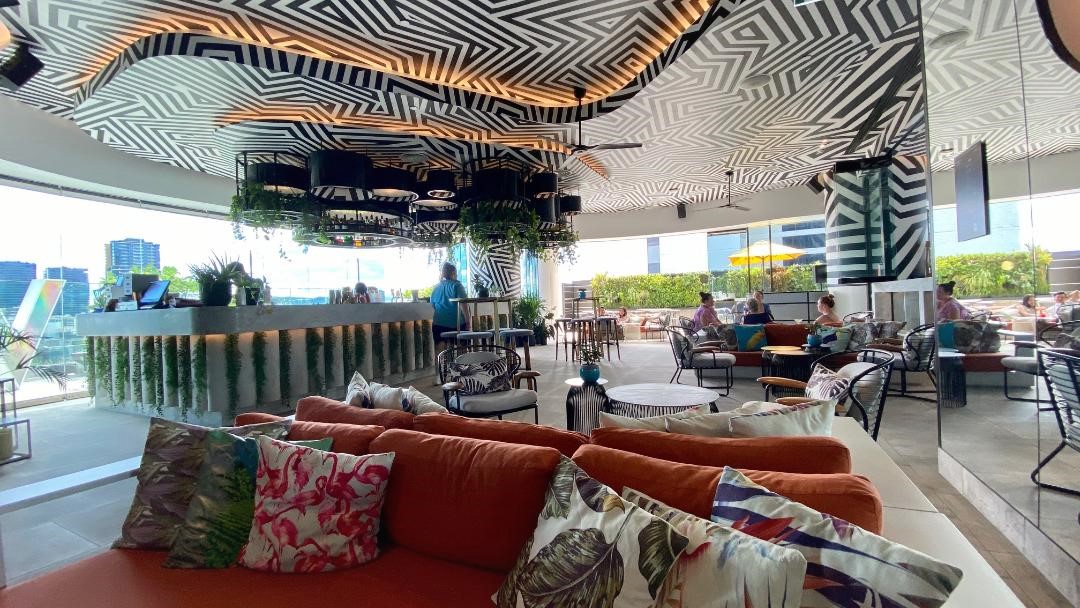 Marriott Bonvoy program is about to undergo a huge devaluation. Overnight in US, Marriott made a host of announcements in relation to the program and as is usually the case, the overwhelming changes are negative while the positive news is marginal.
Let's go through them in detail.
Dynamic Award Pricing
Long feared dynamic pricing is almost here. Marriott have announced that the current flexible award chart where each property in the Bonvoy program is assigned a category between 1 and 8 and prices are subject to standard, off-peak and peak pricing is being canned.
Starting sometime in March 2022, this is being replaced with dynamic award pricing where award rates will closely align with Cash prices. Between March and December 2022, award rates at more than 97% of properties will operate within the current off-peak and peak pricing range, that however still leaves hundreds of hotels in the program to set their own prices.
Once January 2023 rolls around, all bets are off.
In practical term, this means that some of Marriott's most desirable Category 8 properties which routinely go for thousands of dollars a night and currently top out at 100,000 points per night may face hyper-inflation and could cost up to a million or even 2 million points per night, particularly during busy periods such as school holidays, long weekends and the year-end festive season.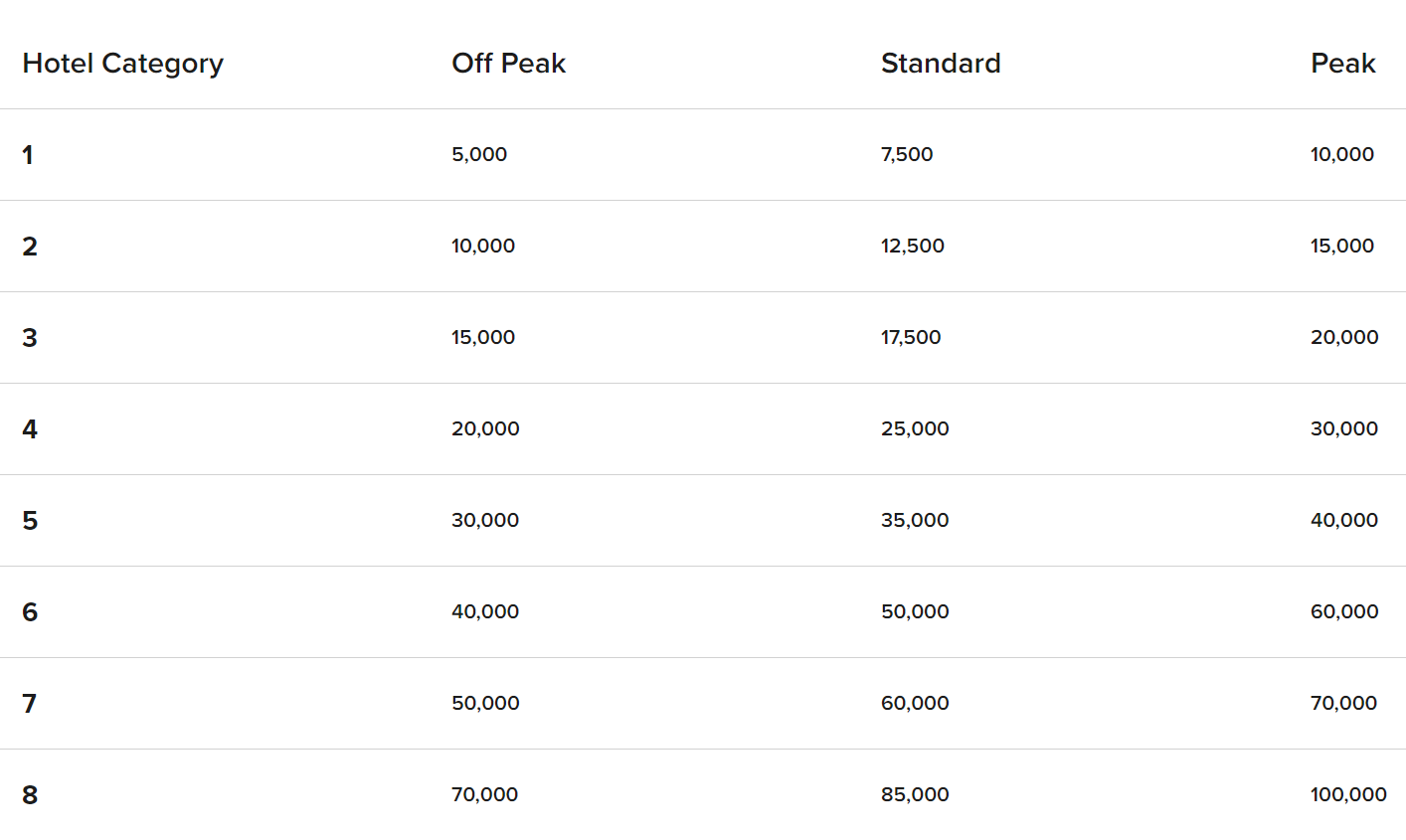 End of the current Marriott award chart is nigh upon us
Conversely, the cheapest property on the chart which currently prices at a minimum 5,000 points per night, may in theory, go for as little as 2,000 or 3,000 points per night. To put a slightly more positive spin on these changes, you might be able to snag a night at one of the fancy properties such as St Regis Maldives for 40,000 or 50,000 points per night, which is less than the current off-peak pricing of 70,000 points.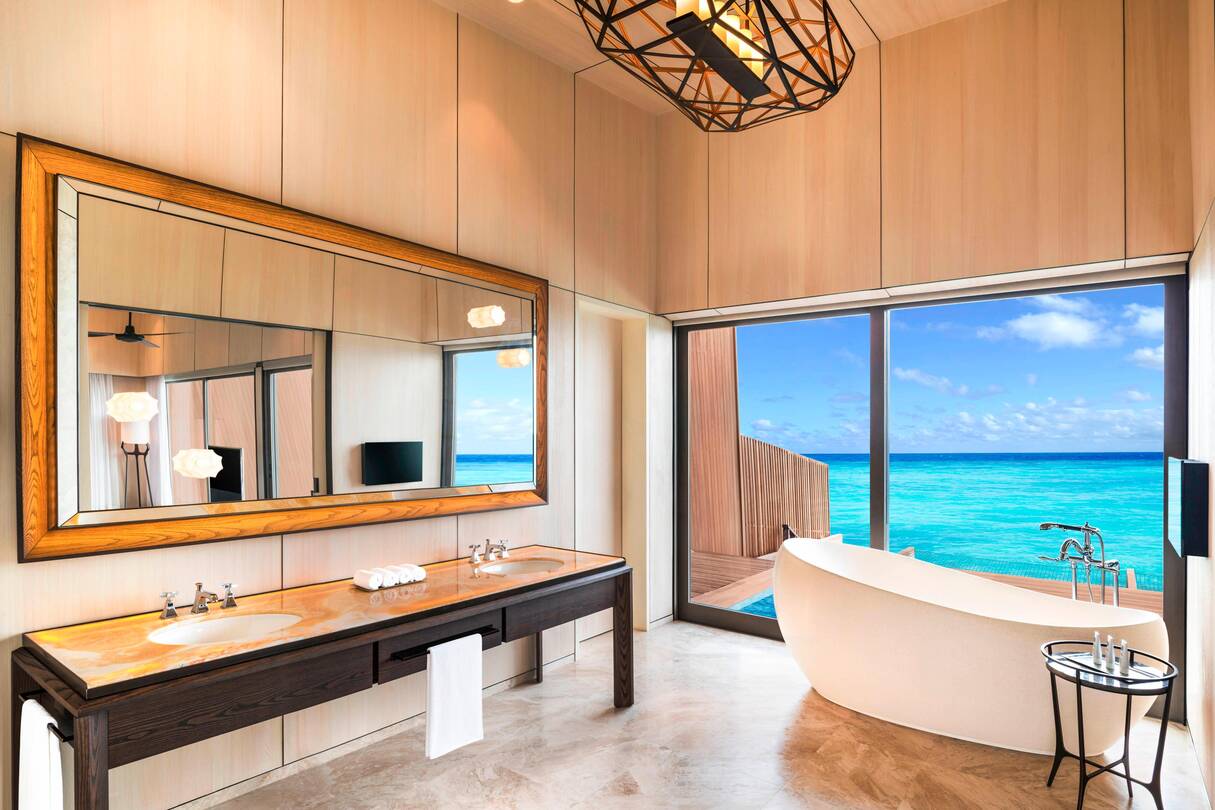 Overwater Pool Villa, St Regis Maldives – Image courtsey Marriott
All said and done, history bears witness to the fact that members always end up poorer when loyalty programs switch to dynamic pricing and there is little to suggest this change will be any different.
One minor consolation is that the current chart will operate until end of February 2022 and awards booked during this time for travel dates even after March 2022 will be protected from dynamic pricing. Marriott lets you book stays up to 50 weeks in advance. So if you are sitting on a pile of Marriott points and procrastinating, it's time to hurry up and lock in the bookings as soon as you can.
Other Changes
The rest of the announcements are mostly positive, albeit a lot less significant.
Elite status extension
Marriott is extending members' current elite status through February 2023, whether earned in 2019 or 2020. Members who earned status in 2021 have already had their status extended through February 2023.
If you are eligible for status extension, you will see this reflected in your account at some time in December 2021. That said, unlike previous years Marriott will not be gifting members 50% of elite night credits in their account based on their current status. Even so, this is a change that will be well received.
Points, Free Night Award and Suite Night Award expiration paused
Marriott will be pausing any expiration of points in your account until 31st December 2022. At that time, points will only expire if the account has remained inactive for at least 24 months.
Similarly, in countries where Marriott operates a credit card business and issues Free night awards as part of the overall card benefit, or where members earn these awards through achieving Marriott Bonvoy Titanium status, or have them as part of a travel package, these awards will have their validity extended until 30th June 2022.
Lastly, members who have Suite Night awards expiring on 31st December 2021 will have these extended to 30th June 2022.
Ability to combine Free Night Awards and points
This is perhaps the most significant positive change Marriott have announced. That said its largely irrelevant if you don't have access to Marriott credit cards or don't stay enough with Marriott to earn Free Night Award.
Presently, free night award can only be redeemed for stays costing up to its maximum assigned value. So for instance, a 35,000 points Free Night Award cannot be used at a property selling for 40,000 points rendering it useless.
Starting at some point in early 2022, members will be able to combine their fixed value Free Night Award with up to an additional 15,000 points. This means that a 50,000 Free Night Award can be redeemed at properties costing up to 65,000 points, provided you have those extra points in your account which is fantastic news.
My Thoughts
No matter how you look at it, this is overwhelmingly bad news. It however, reinforces the age old wisdom that says hoarding points and miles is a very bad idea as they almost always lose value with time.
It remains to be seen whether Marriott Bonvoy will run its dynamic pricing along the lines of Hilton Honors, its major competitor, where even though the latter's properties are subject to dynamic pricing, vast majority of them still have award rates capped at a certain level.
Personally speaking, I am not hanging around to find out. I have decided to listen to my own advice and have locked in a 2022 stay at St Regis Maldives taking advantage of the off-peak pricing 😉
Are you a Marriott loyalist? Leave a comment below.