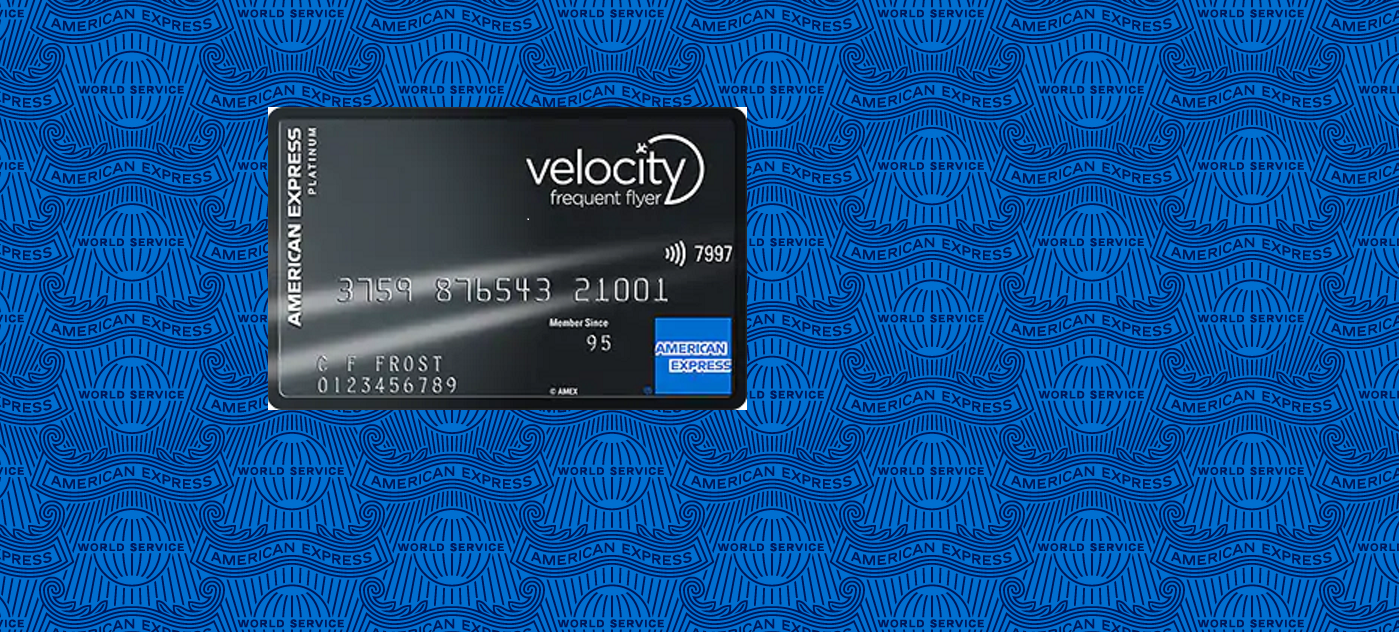 The American Express Velocity Platinum Card is the top of the range Velocity points earning, co-branded card in the Australian market. This card will appeal to those who want to get serious about collecting Velocity points, getting access to airport lounges, free travel insurance and many other benefits, but don't wish to spend thousands of dollars on fees on more premium cards.
Earning Points on the Card
The card earns uncapped 1.25 Velocity points per $ on everyday spends, except on payments to Government bodies, where it earns 0.5 point per $. This isn't a lot, but is better than several Visa & Mastercard issued cards which don't earn any points on Govt transactions such as payments to ATO, Australia Post, local, state and federal institutions.
However, the card really shines on purchases made with Virgin Australia, such as flights, Virgin Australia Lounge Memberships or holiday packages, where the earnings rocket to a very impressive 2.25 Velocity points per dollar. These points are automatically transferred to your linked Velocity account every month after the card statement is generated.
Prominent Features & Fees
Annual Fee – $375, Foreign currency transaction fee – 3%
Welcome Bonus – 120,000 Velocity Points
Complimentary Virgin Australian return domestic flight per card year.
Bonus Status Credits
Lounge Access – 2 entries per year to the American Express Lounge at Sydney International and/or Melbourne International Airport and 2 single entry Virgin Australia Lounge passes
Airline Transfer Partner – 1
Insurance – Complimentary Travel Insurance, Travel Inconvenience Insurance, Refund & Purchase Protection and more.
Annual Fee
Lets talk about the least attractive aspect of the card. The card has an annual fee of $375 which becomes payable after the inaugural monthly statement is generated.
Although the fee is slightly on the higher side, if you want a high Velocity points earning card that comes with plenty of bells and whistles, there is no getting away from paying the fee. But you shouldn't be afraid of paying it, as the included perks more than offset this cost.
The card also has a 3% foreign currency transaction fee, which is applied to the converted A$ amount.
Welcome Bonus
Welcome bonus on this card has ranged anywhere from 50,000 to 100,000 Velocity points over the years. The current public offer is 50,000 Velocity points. However, you can bump this up to a much more respectable 60,000 Velocity points (extra 10,000 points) when you apply for the card using this unique referral link for The American Express Velocity Platinum Card.
That is almost enough points for a family of 4 to fly Virgin Australia in economy class from Sydney to Brisbane, or Melbourne to Adelaide.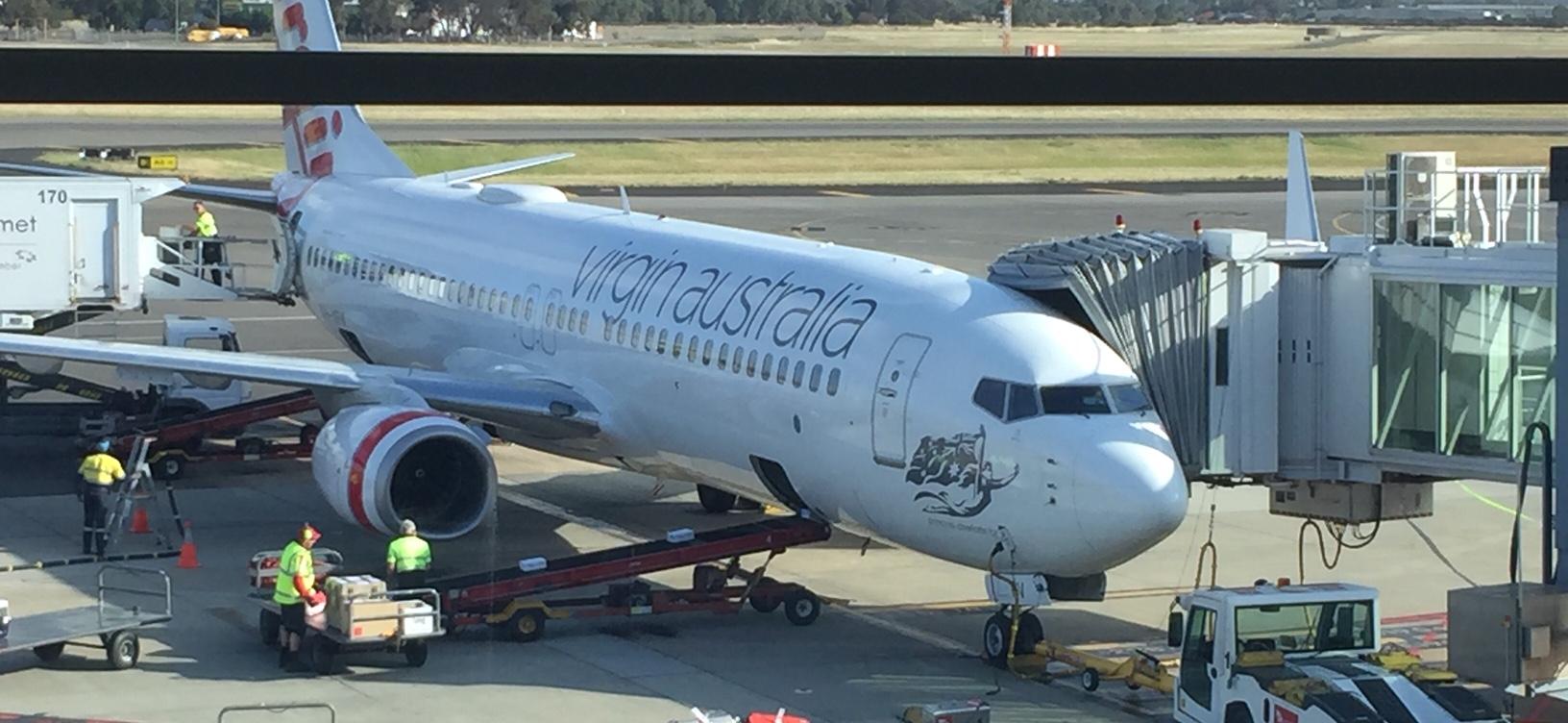 Fly Virgin Australia economy class from Melbourne to Adelaide return for 15,600 Velocity points
Please note that if you currently hold a card directly issued by American Express, or have held one in the past 18 months, you are NOT eligible for this bonus. However, if your card was issued by a bank, you will receive the bonus points after meeting the minimum spend.
Disclosure : If you apply for this card using the link above and are approved, pointsHq or it's related entity may receive some referral points.
Complimentary return flight
You will receive a free Virgin Australia return Economy domestic flight each card year after the first transaction on your card. This feature alone can offset a large portion, if not all of the annual fee.
The destinations you can fly to depends on where you live. For instance, if you live in Sydney, you can fly to all these destinations.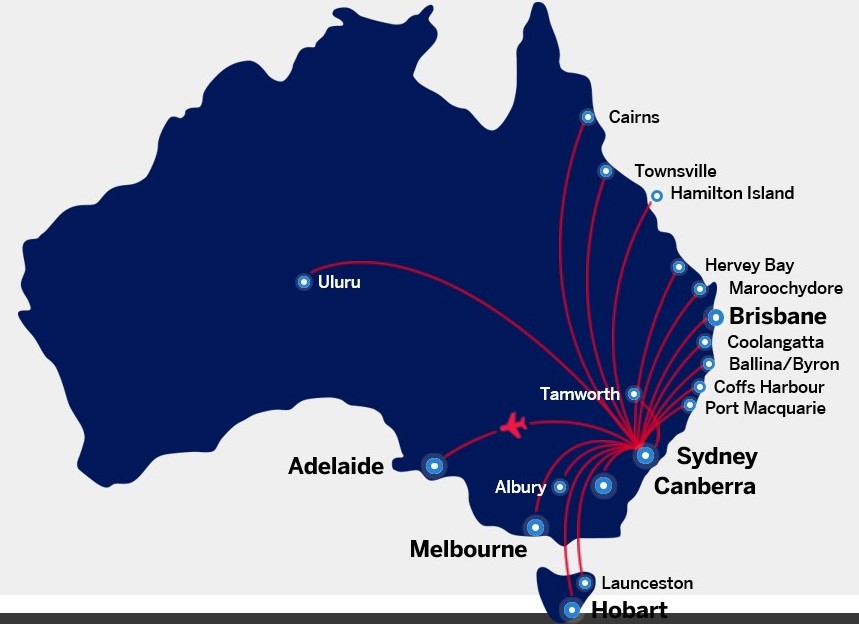 Most city pairs are eligible, although there are some exceptions. Then you have some city pairs where you can fly from City A to City B, but not in the opposite direction. For example, you can fly from Sydney to Adelaide but cannot fly back, as shown in the map above via the airplane symbol.
However, if you live in Adelaide, you can fly from Adelaide to Sydney return, as seen below.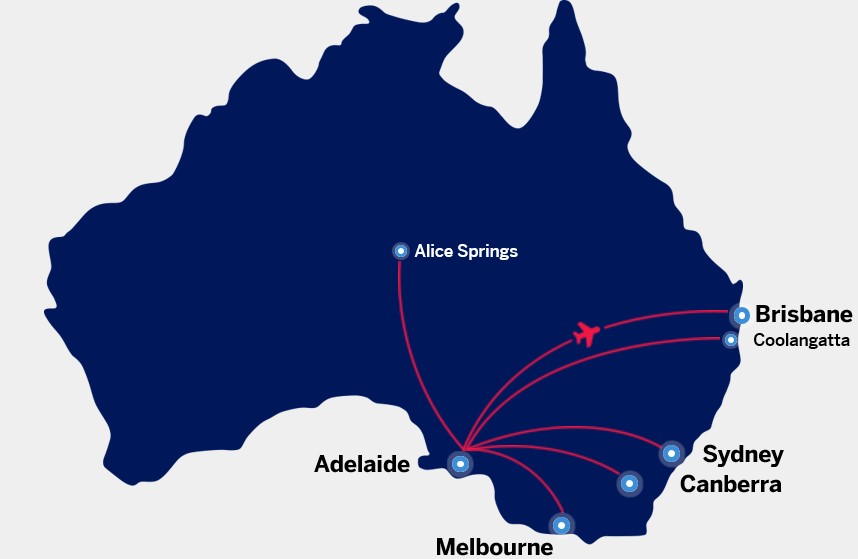 I have no idea why & how Virgin Australia arrived at this rather odd rule, but it is what it is. Thankfully, to make it easier for cardholders to workout eligible complimentary flights, American Express have built a handy interactive map on their website, which you can check out over here.
The complimentary flight can be booked online through this link, or by calling Virgin Australia on 1300 153 006. You can book this flight in your name or another family member or friend, but not for an unaccompanied minor.
Earn 100 Bonus Status Credits
This is a pretty rare benefit which very few cards in the market offer. Under this benefit, you can earn 100 bonus status credits each year when you spend a minimum of $50,000 on your card. This feature is particularly handy if you wish to earn or retain elite status in the Velocity Frequent Flyer Program.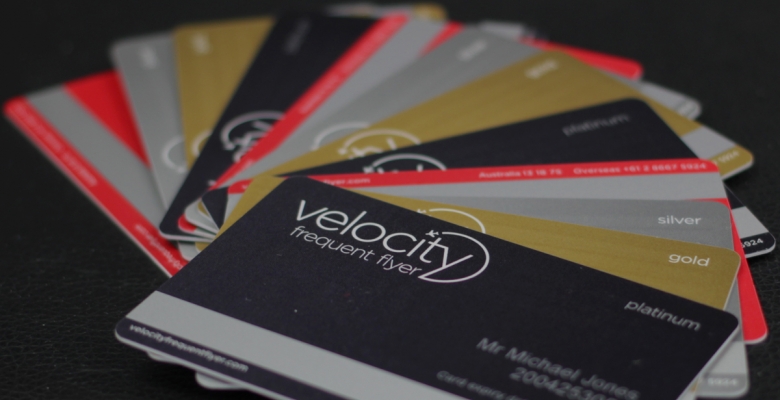 You can earn 100 status credits each year by spending $50,000 on the card
For instance, if you want to earn Gold status which gives you unlimited access to Virgin Australia lounges, extra baggage allowance, priority check-in and boarding etc, you are required to earn 500 status credits within a 12 month period. If you are able to meet the required spend of $50,000, the 100 status credits you earn will get you 20% of the way towards earning the status.
Alternatively, if you are someone with an existing Gold status in the program, the 100 bonus status credits will put you a quarter of the way towards the 400 status credits required to maintain your status.
Lounge Access
The card provides 2 complimentary entries per year to American Express Lounge at Sydney and Melbourne International Airport. If you are traveling solo, you can utilise this benefit twice, couples travelling together can use up both entries at once.
To enter, simply present your American Express Velocity Platinum Card and the boarding pass to staff at reception.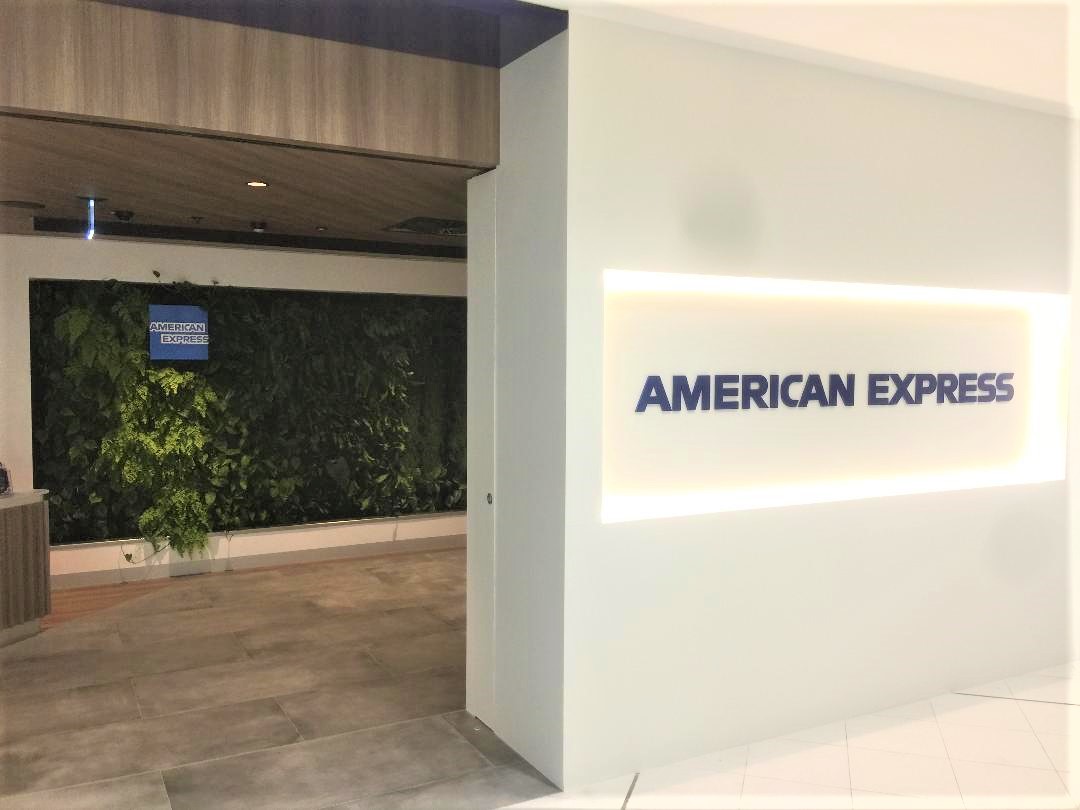 American Express Lounge, Sydney Airport
Note that you get 2 entries per card year across both locations, not 2 entries per lounge.
The card also comes with 2 single entry Virgin Australia lounge passes for use at any of airlines' domestic lounges. The passes are attached to your Velocity membership card which you need to present alongside the boarding pass to gain access, prior to your outbound travel.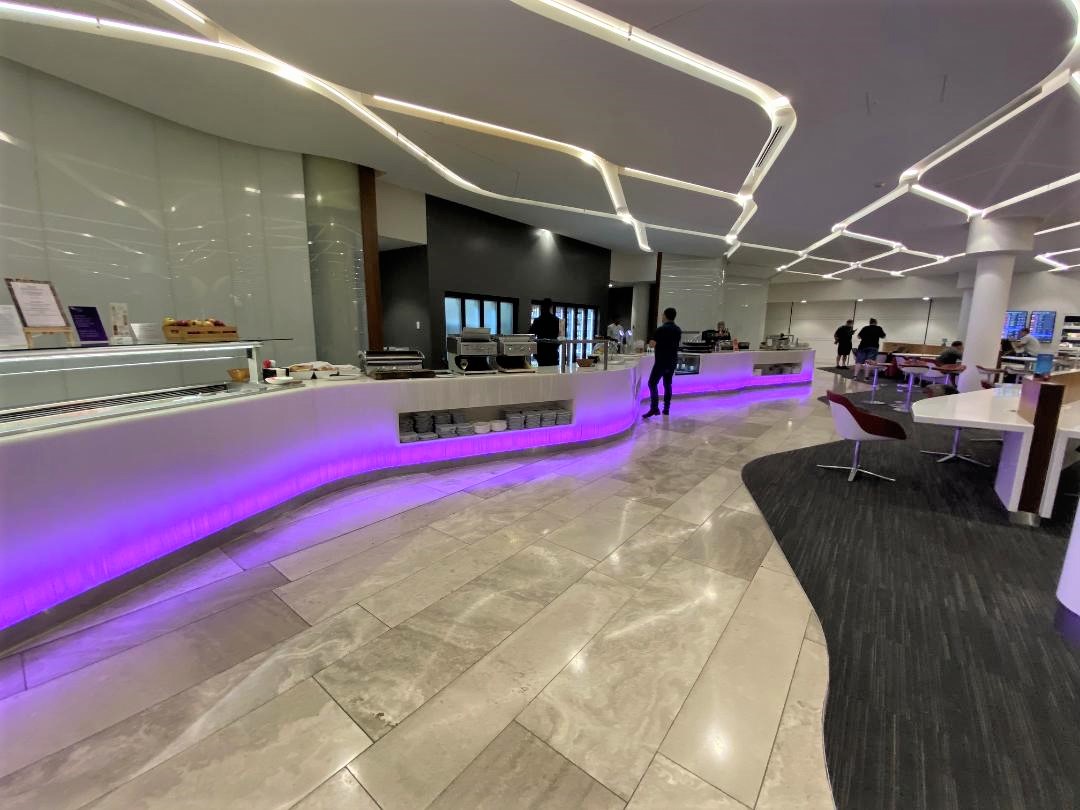 Virgin Australia Lounge, Brisbane Airport
Airline Transfer Partner
Unlike many other American Express cards in Australia which earn Membership Rewards Points, which you could transfer to a number of different airline programs, The American Express Velocity Platinum Card earns Velocity points exclusively, and as such is targeted at those prioritising Velocity points.
That said, you are able to transfer your Velocity points to Singapore Airlines' Krisflyer Program, thanks to the close partnership between the two airlines. The transfer ratio at 1.55:1 (1.55 Velocity points become 1 Krisflyer mile) is not the greatest, and although you can redeem Velocity points directly to fly on Singapore Airlines, access to Krisflyer Miles can be very beneficial as it opens up redemption possibilities at dozens of other Star-Alliance partner airlines.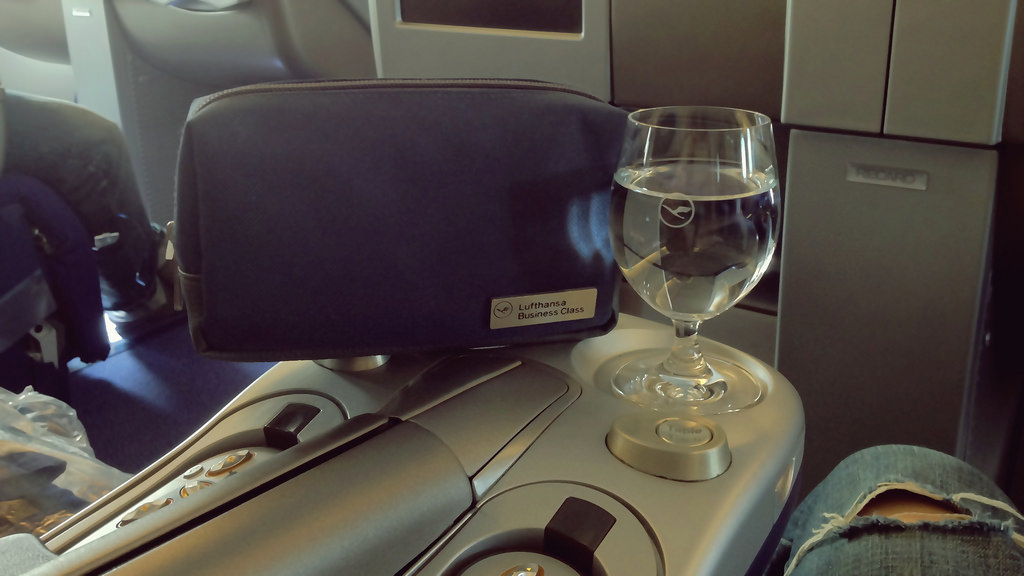 Transfer Velocity points to Krisflyer and redeem for Lufthansa Business Class
You can read more details about this partnership and how to initiate the transfers over here.
Insurance
The American Express Velocity Platinum Card comes with a whole host of insurances. Some of these are:
Travel Cover
The card provides you with complimentary travel insurance when you charge the full return airfare to it. If you only purchase a one-way flight, the cover does not apply.
You are also covered if you pay for your flight with Velocity points, or when you travel on the complimentary Virgin Australian return Economy domestic flight.
Travel Inconvenience Insurance
The travel inconvenience insurance covers you for flight delays, missed connections or delayed luggage. If any of these were to occur, under the terms of the cover, primary card members can receive an amount between $200 – $400 per event as prescribed under the Card benefit documents, which you can refer to via this link.
Refund & Purchase Protection
The refund protection is a useful cover to have for situations where you have simply had a change of mind after the purchase, and for whatever reason, the retailer will not take it back. Under these circumstances, items paid for by The American Express Velocity Platinum card can be returned to American Express, who will reimburse you with an amount specified under the terms of the cover.
Under Purchase protection, you are covered for up to $20,000 per year and up to $2,500 per claim ($50 excess applies) on items stolen or damaged within 90 days of purchase. To avail this cover, you must have paid for your purchase with The American Express Velocity Platinum card.
As insurance can be a tricky area and there are conditions attached to each of these cover, it's important that you familiarise yourself with them by referring to The American Express Velocity Platinum Card Benefits document.
Other Card Benefits
The American Express Velocity Platinum Card is also eligible to participate in Amex Offers. This is a great feature of American Express cards where different cards are eligible for different offers. Note though, that not every card is targeted for every offer. Also, some offers may only be available on primary cards where as others may be more widely available.
Personally speaking, I love Amex Offers. In many instances, the savings you make on the purchase is more than adequate to cover the annual fee on your card.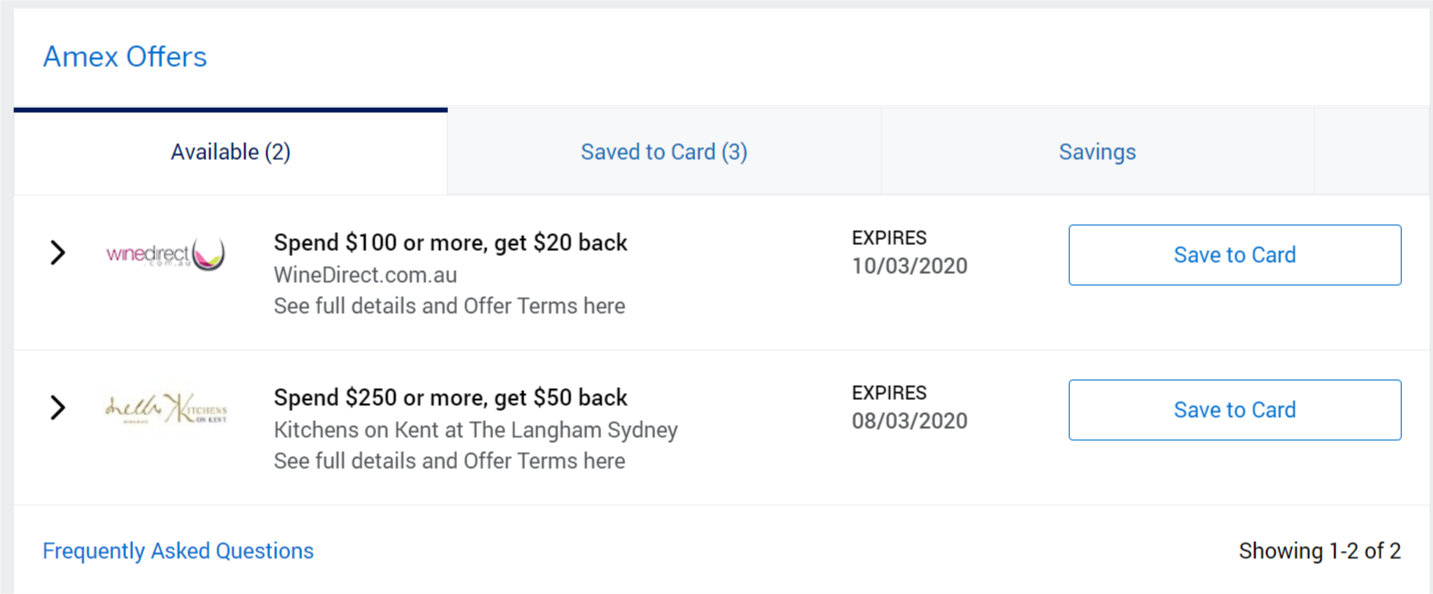 You can save hundreds of dollars every year by taking advantage of Amex Offers
If you are not very familiar with this benefit, check out one of my earlier posts on Amex Offers over here.
Lastly, like all American Express cards, The American Express Velocity Platinum Card is fully compatible with Apple, Samsung and Google Pay. Genuine points and miles enthusiasts would appreciate this feature as this can be a real wallet saver 🙂
This brings us to the last but an important question:
Who can apply for this card?
You are eligible to apply for this card if you meet the following conditions:
You are at-least 18 years old.
You are an Australian citizen, permanent resident or on a long term visa of 1 year or longer, excluding student visa.
You have pre-tax income of $65,000 pa or more.
You have a good credit history and no payment defaults.
In Conclusion
If Velocity points are the main points currency you collect, getting The American Express Velocity Platinum Card should be a no-brainer. The card offers well rounded benefits, great perks, reasonable qualifying criteria and an annual fee that can be mostly offset with the complimentary flight benefit.
Although it might seem like the card is targeted at advanced points collector, someone beginning their points and miles journey would also greatly benefit from it. The ability to earn 100 status credits merely by putting the required spend on the card is something which would appeal to those who value perks such as airport lounge access and priority check-in.
What are your thoughts on this card? Leave a comment below.