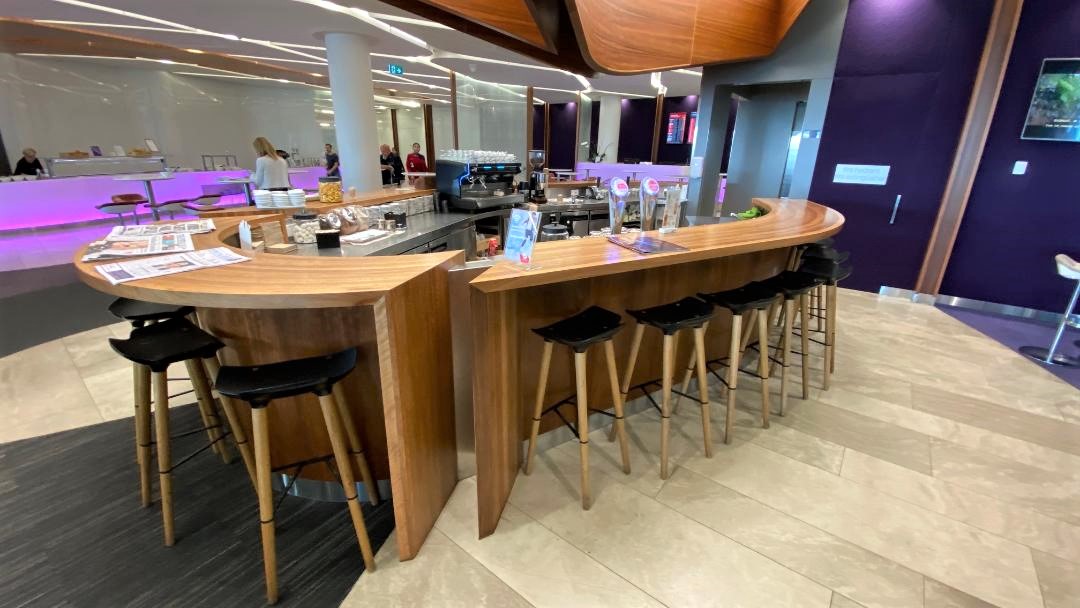 The battle for your airline loyalty is getting fierce. A couple of weeks ago, we saw Qantas grant a 12 month status extension to it's members on taking just 1 flight. It also tried to poach status holders from a raft of other airlines (most notably Virgin Australia) by offering an easy status match to Qantas Gold.
As expected, Virgin Australia is now returning the favours. Unlike Qantas' status match promotion, which was open to members from 16 different Frequent Flyer Programs, Virgin Australia have squarely got high value Qantas status holders in it's sight. The promotion is open to anybody with Qantas Gold, or higher status.
Earning Velocity Gold
The first requirement for earning status in any program is to actually enrol in it. If you have made it reading this far, but aren't a member of Velocity Frequent Flyer Program, sign up here . It only takes a couple of minutes and membership is free.
The path to Velocity Gold status goes via Discover Gold, which is a 3 month long, temporary status offering many of the practical benefits available to the fair-dinkum Velocity Gold members. Enrolment into Discover Gold isn't automatic, rather:
You must submit an expression of interest by 21st December 2020 and nominate a start date. You should provide the start date to Velocity at-least 7 days prior to the Discover Gold trial start date. If accepted, you can immediately access the benefits shown below for up to 90 days.



To progress from Discover Gold to Velocity Gold, you must then take at-least 1 eligible Virgin Australia flight and earn a minimum of 80 status credits during your Discover Gold membership.
Virgin Australia will assess your eligibility at the end of Discover Gold trial and if eligible, you will receive full 12 months of Gold status from that time.
To sweeten the deal further, on qualifying for full Gold membership, you will also be able to gift Gold status to a family member or friend.
What is an eligible flight
If you are wondering what constitutes an eligible flight, it is any paid Virgin Australia marketed and operated flight with a VA flight number.
Note that this excludes reward flights, but outside of that, you are able to pay for your flight anyway you like.
What about existing Velocity elites?
If you are a current Velocity Gold or Platinum member, you haven't been forgotten either. To keep you engaged and further reward your loyalty, Virgin Australia are offering a whole host of goodies:
Velocity Gold and Platinum Members can extend their status by up to 12 months, by taking just 1 eligible flight between by 28th March 2021. This will see your current status locked in until 31st March 2022.
The actual length of extension depends on your membership review month, so unfortunately for some members, this may only award them a few extra months. Again, outside of the Velocity reward flights, all other flights are considered an eligible flight.
Velocity Gold & Platinum members can earn 5,000 bonus Velocity points by taking 2 eligible flights by 28th March 2021.
Velocity Gold members can get free access to economyX seats until 28th March 2021, (a perk usually only offered to Platinum members) by taking 3 eligible flights by 28th March 2021.


Virgin Australia economyX seats offer up to 40% extra legroom

Velocity Platinum members can get free upgrade to Business Class until 28th March 2021 from any economy fare by taking 3 eligible flights by 28th March 2021. These upgrades are usually only available from freedom fares, which is Virgin Australia's most expensive economy fare class. So to be able to upgrade even from economy gateway fare (cheapest economy fare) is quite nice.
Note that the upgrade to business class can only be availed by utilising one of four free business class upgrades Velocity Platinum members are awarded each membership year. So if by any chance, you have already exhausted your allocation, you will not be able to take advantage of this perk.
In Conclusion
The question to ask here is whether Velocity Gold status is worth it, specially given Virgin Australia's transition from a full-service to a mid-market airline. They have already announced closure of half a dozen of their domestic lounges and dispensed with their A-330's & B-777's aircrafts, meaning no more lie-flat seats in business class.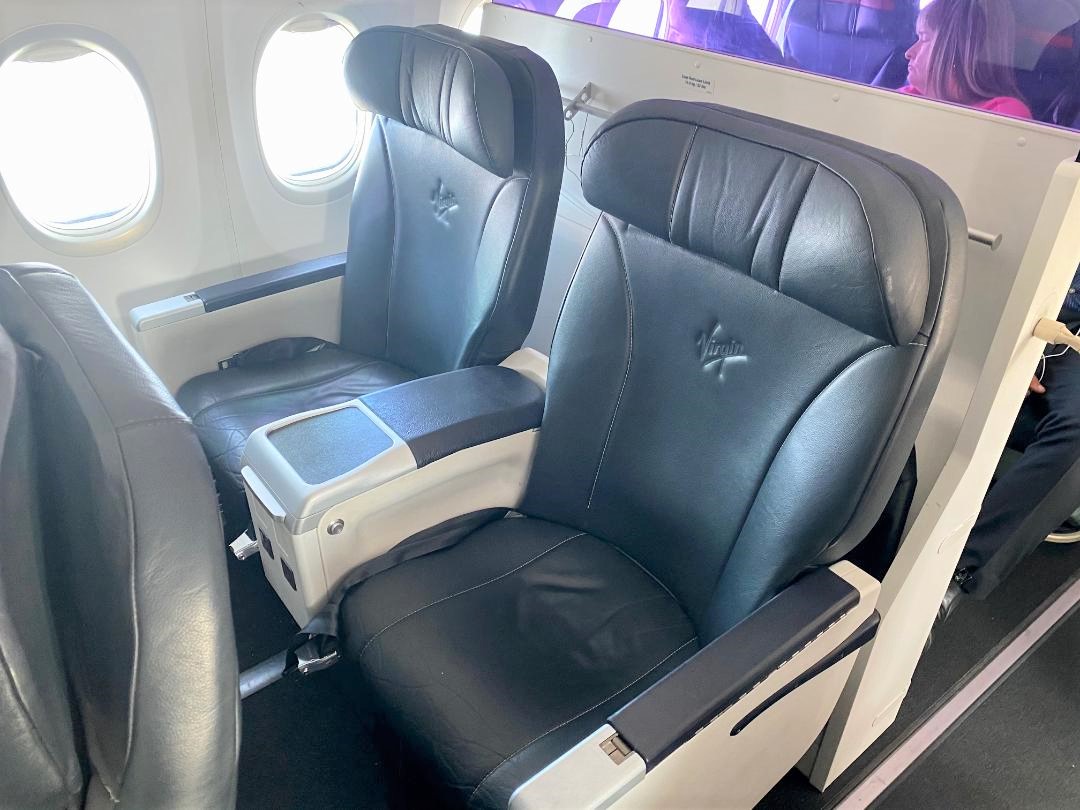 Virgin Australia B-737 Business Class Seats
The business class product itself (bar the seats) is under review and we can pretty much forget about the Luke Mangan inspired, multi-course meals. The lounge offerings, even in Virgin Australia's heydays were no match to Qantas' business lounges, and under Bain Capital, I expect them to go down a notch or two further.
There is no clarity on Virgin Australia's international network (when borders open) or airline partnerships, most notably with Singapore Airlines. Heck, it hasn't even managed to bring in a new fuel partner since it's bitter divorce with BP.
Having said all that, it never hurts to have status in another airline, just ask tens of thousands of Velocity Gold and Platinum members who unexpectedly received free status match into Qatar Airways Privilege Club Program which opened the doors of dozens of Qantas Club's and Domestic Business lounges all around Australia 😉
Are you planning to take advantage of the status match promo? Leave a comment below.