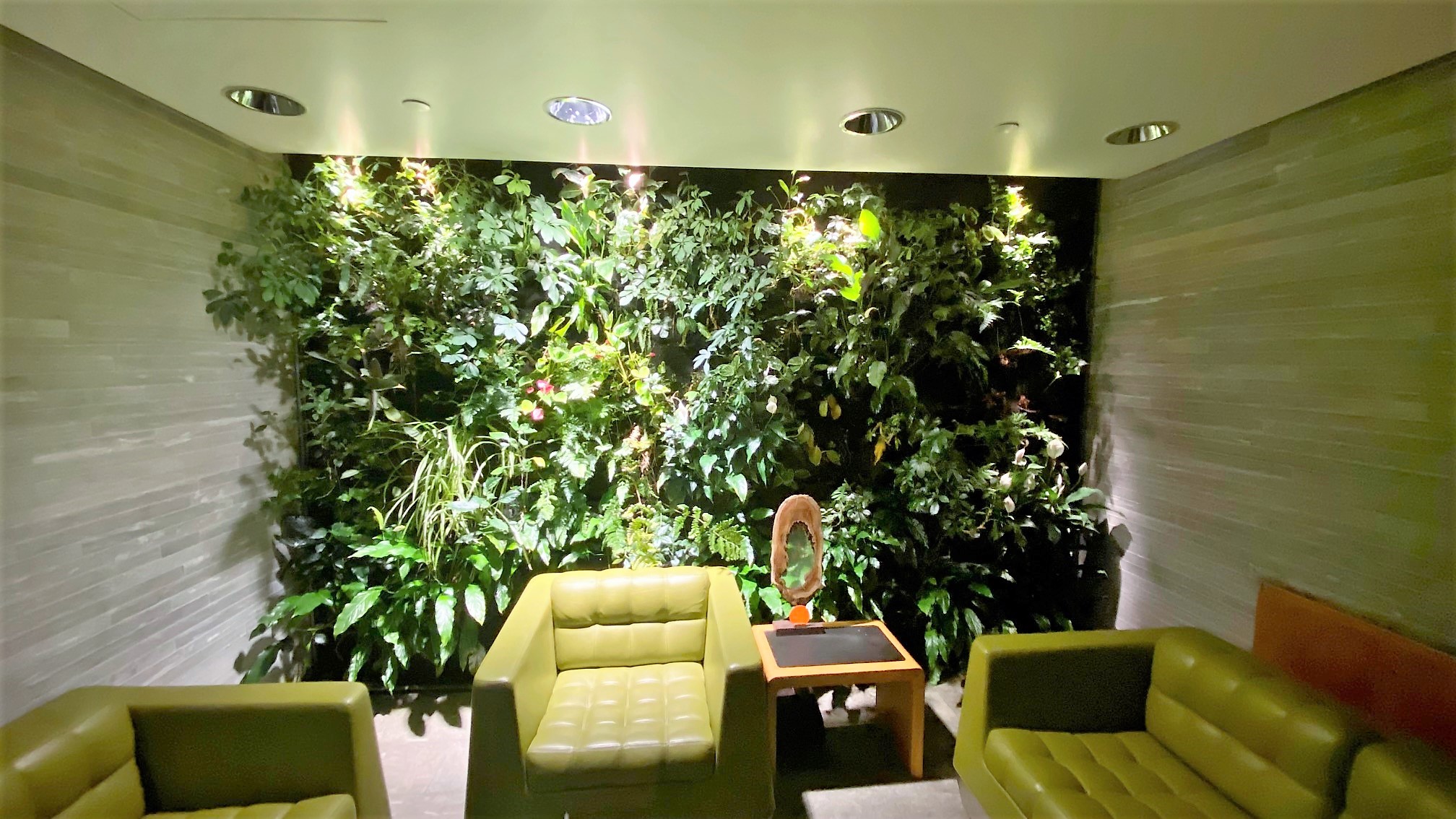 We know Qantas does a good job at taking care of its most valued guests. Most people who visit their First-Class Lounges come away impressed. Although some bloggers have the tendency to unnecessarily hype things, even the most ardent critic of Qantas would admit that there is indeed much to love about their First lounges.
From a small army of staff dressed in crisp white coats, a-la-carte dining, a great selection of cocktails and spectacular tarmac views, First Lounges have most bases covered. I personally rate Qantas First Lounge at Sydney Airport amongst the Top-5 Lounges in the world.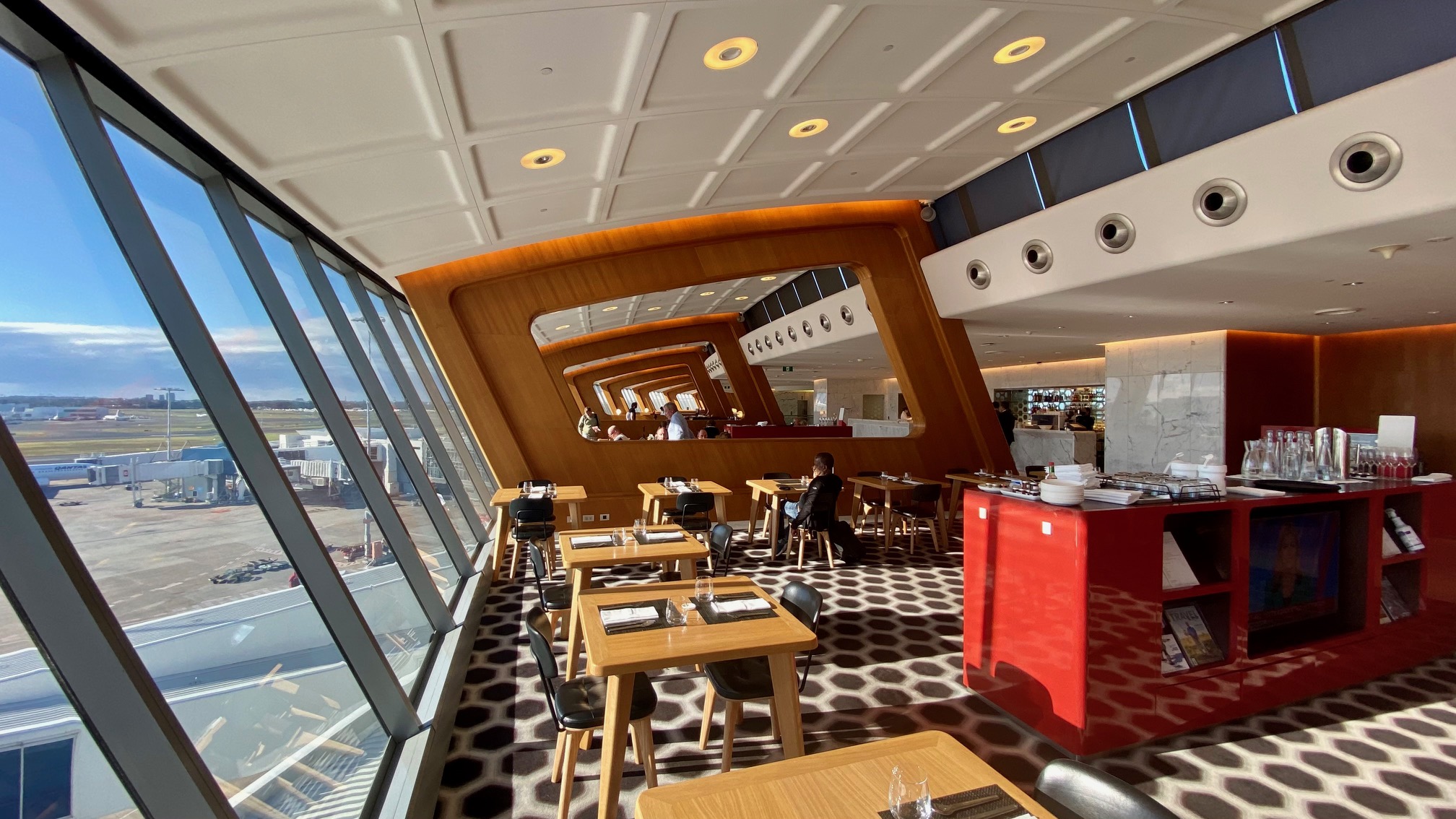 Qantas First Lounge, Sydney Airport
And yet, one highly sought after feature of Qantas First Lounge gets little public attention.
Qantas First Spa
Qantas First Lounges in Sydney and Melbourne offer complimentary spa treatments to its guests. The facility is quite small, in-fact the Melbourne Lounge currently operates just a single massage bed. So it is understandable that Qantas do not go out of their way to market this offering.
In fact there's no real signage inside the Lounge directing you to the Spa until you get to the Spa, which is hidden behind double glass doors next to Shower No. 1 at Melbourne Airport.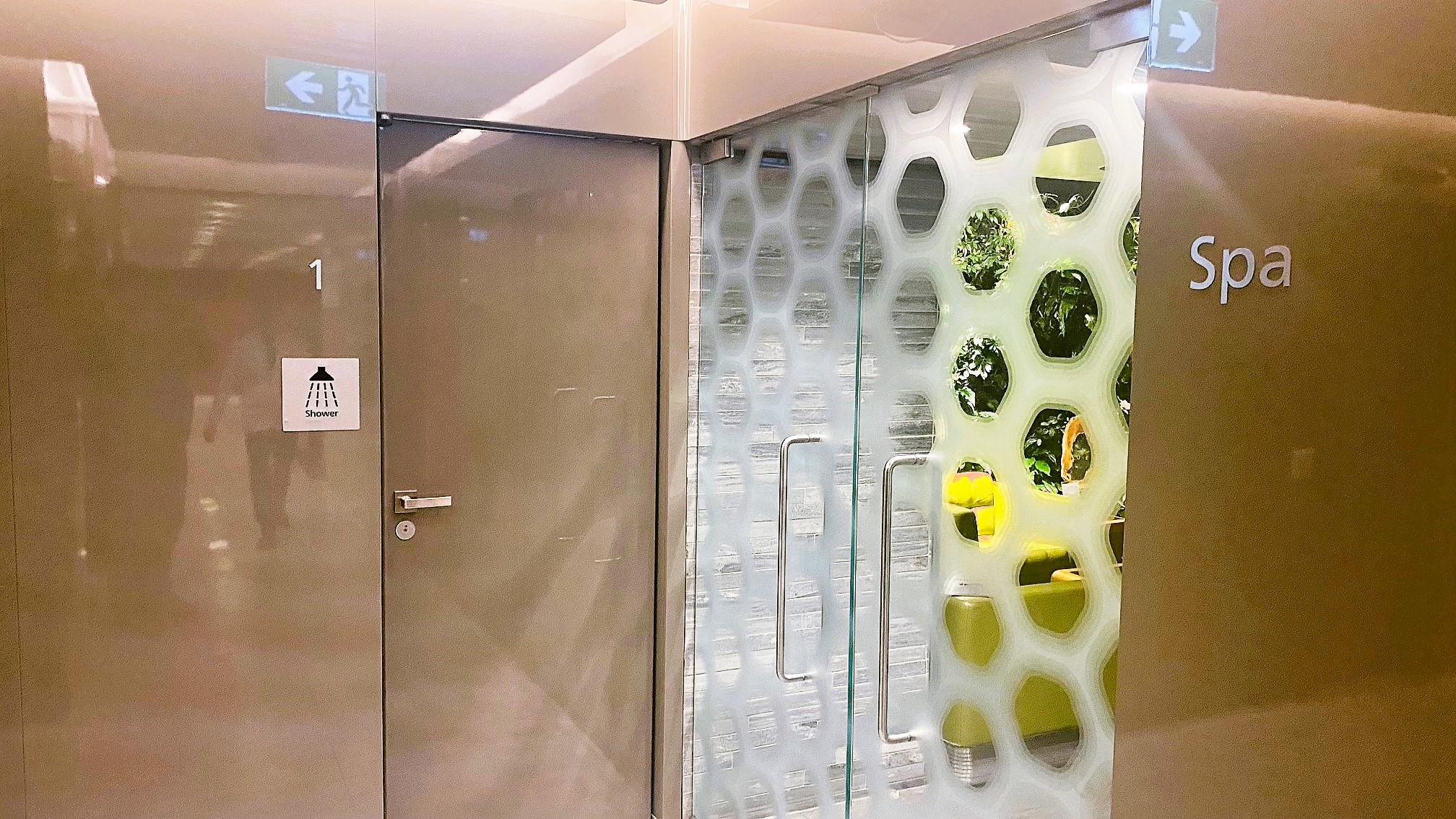 Spa, Qantas First Lounge Melbourne Airport
Similarly in Sydney, you will find the Spa on the end of the corridor past the Bar and multiple Dining Zones.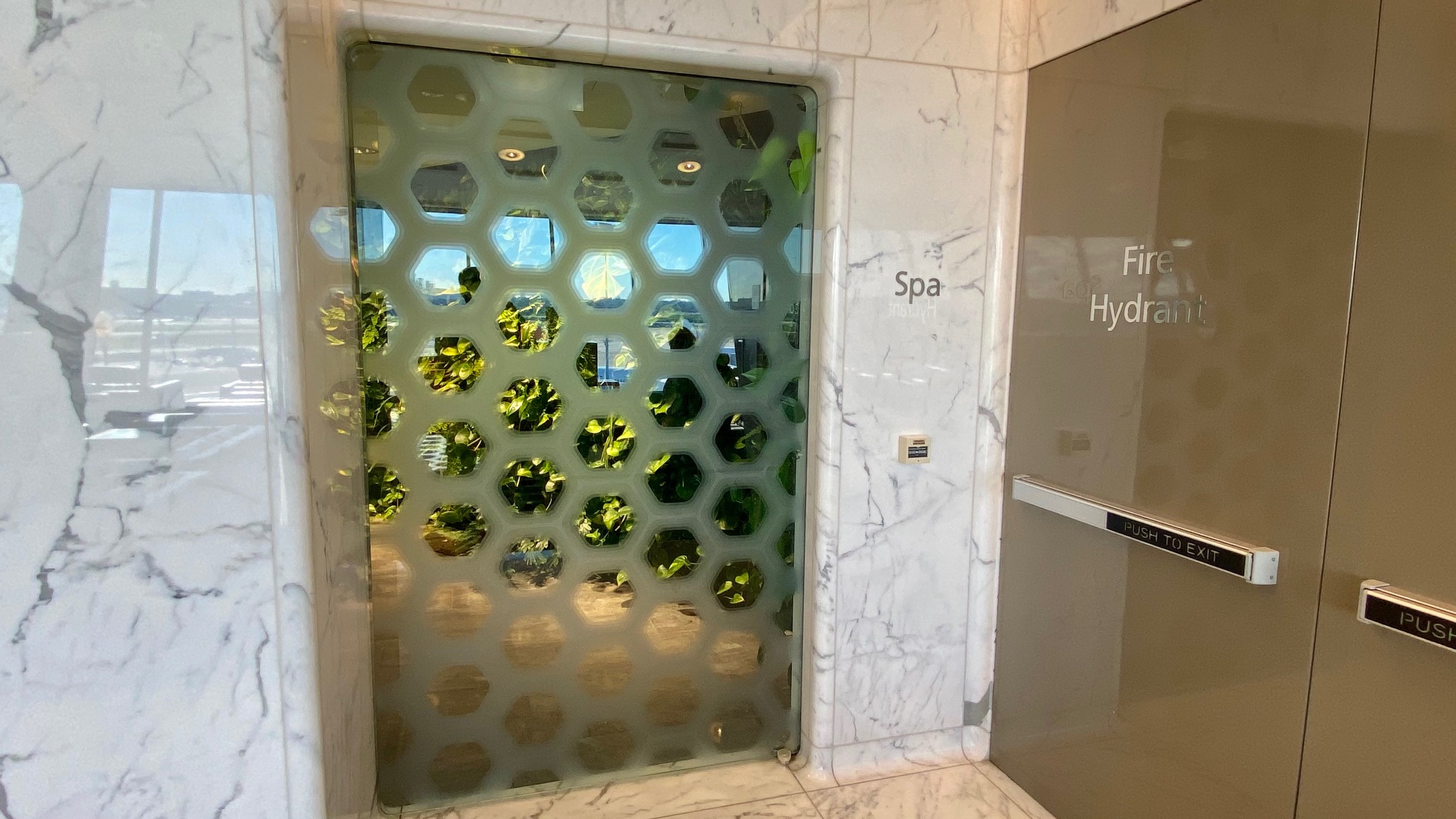 Spa, Qantas First Lounge Sydney Airport
Note that although Qantas have First Lounges at LAX and Singapore Changi Airports too, the Spa facility is only available at Sydney and Melbourne Lounges.
Who is Eligible and How to Book a Treatment
Given the somewhat clandestine nature of the Spa, one would think access is tightly regulated. Not true, anybody with access to the Qantas First Lounge is eligible to book a treatment.
That includes passengers flying First Class on Qantas or partners such as Emirates and Qatar Airways, Qantas Platinum members and Oneworld Emerald members flying in any class as well as those with Qantas First Lounge Passes which are offered to Qantas Premier Titanium cardholders.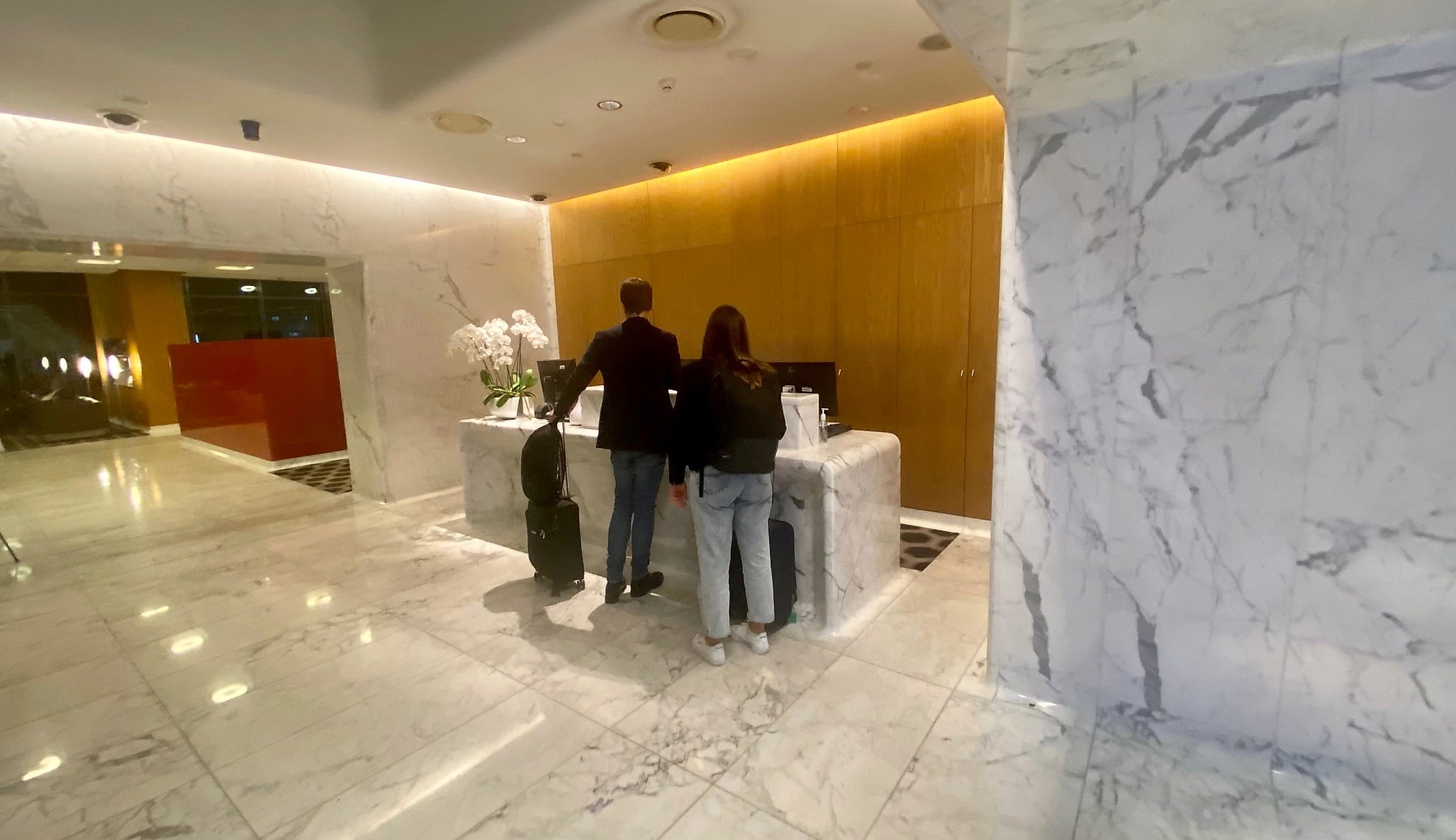 Reception, Qantas First Lounge Melbourne Airport
In terms of bookings, slots are limited and like I mentioned earlier the facility is currently running at half the capacity since reopening from Covid closures, so it may not always be possible to secure a booking. That said, those flying First Class with Qantas can rest easy. These guests are proactively contacted by Qantas ahead of their flight to make the booking, so all they need to do is to be present at the lounge at their designated time.
For everyone else, it works on First Come First Serve basis, meaning if you really want some Spa time and not flying First Class, it is imperative that you get to the lounge as early as possible and put your name down at the reception during check-in.
Qantas offers First Class on flights to Los Angeles and London and these flights typically depart mid-morning or in the afternoon. So if you can time your departure after these flights have left, your chances of securing a booking rise considerably.
I recently spent some time at Qantas First Lounge in Melbourne and this review is based upon that experience, however, regardless of whether you visit the Melbourne or Sydney Lounge the experience should not really be much different.
My Experience at the Spa
After checking-in at the reception, I queried with the staff about making an appointment at the Spa. I was advised that slots are available but I would need to proceed directly to the Spa if I wanted a treatment since there was less than 90 minutes until my flight departed. That was absolutely fine with me.
I was then presented with the Spa menu which listed four diverse treatments and I was asked to select one. All treatments run for about 20 minutes. I opted to have a Foot Massage. Apologies for the poor quality of picture, but if you expand it you should be able to read most of the menu, the foot massage is the last one on that list.
As you enter the Spa, there is a waiting area of sorts with a small amount of seating. The lush green wall draws immediate attention.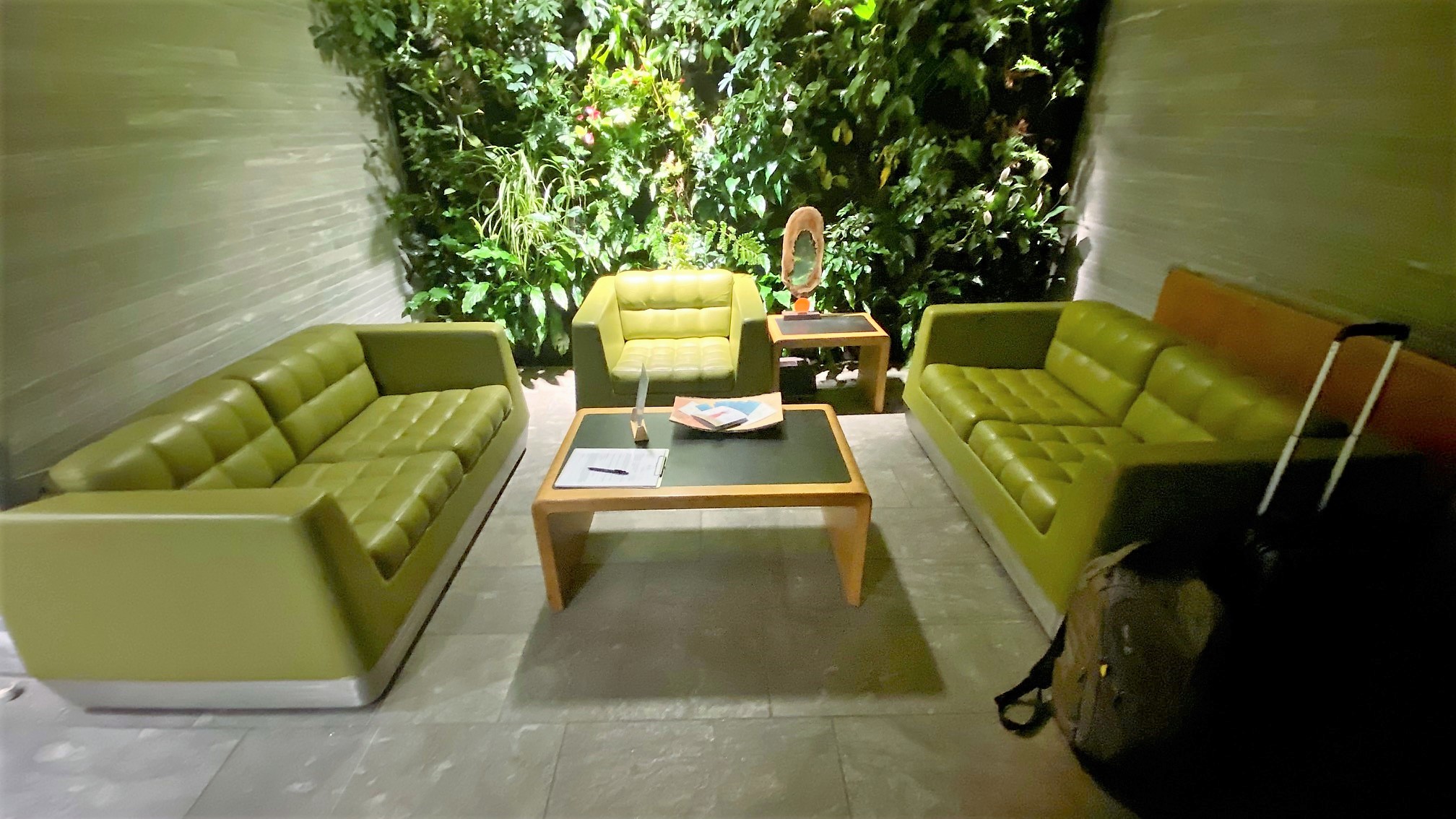 Qantas First Spa, Melbourne Airport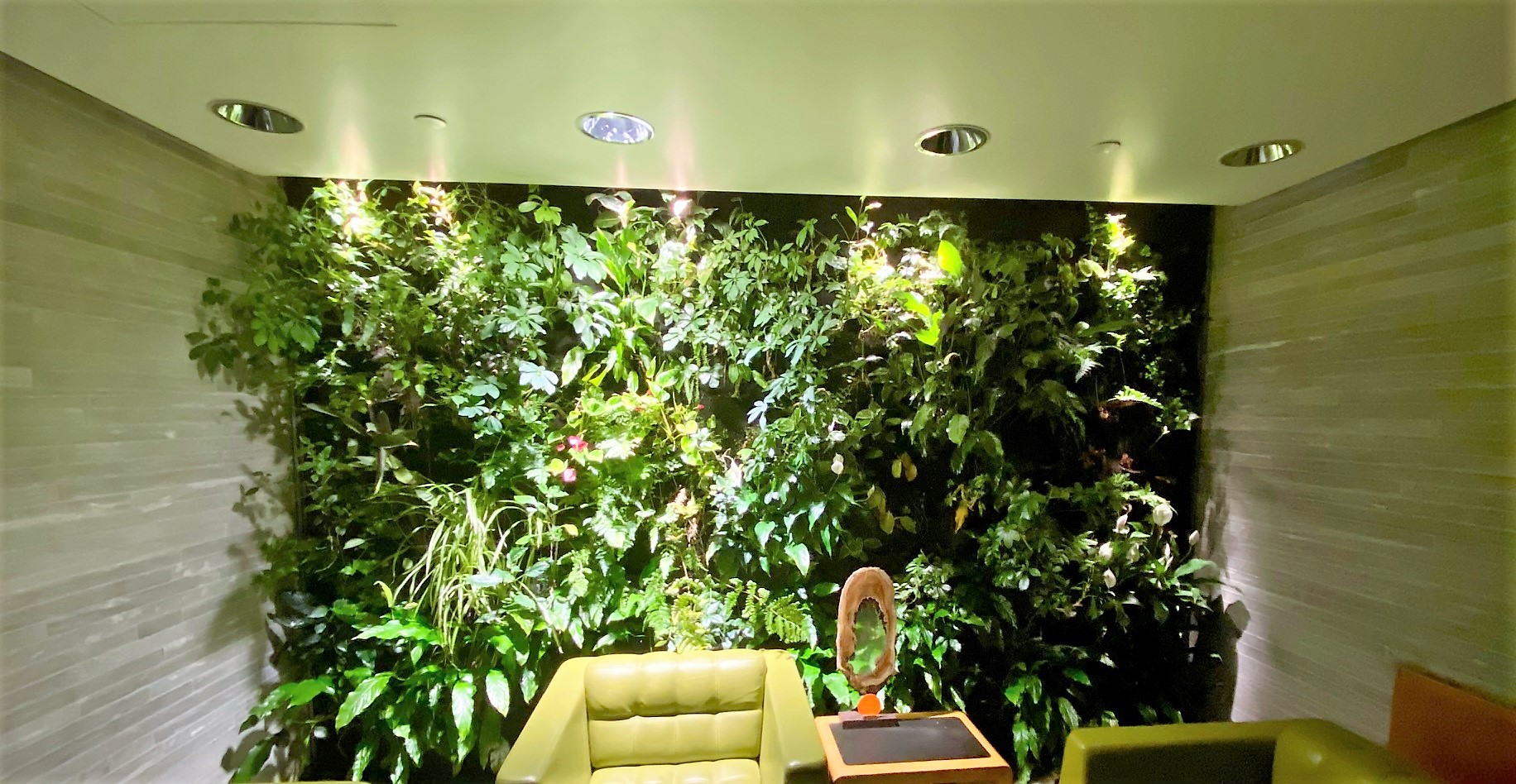 Qantas First Spa, Melbourne Airport
I was greeted by the lone masseuse on duty and presented with a form to complete. It's a basic form which essentially asks you to disclose any medical conditions you may have and whether or not you take any medication.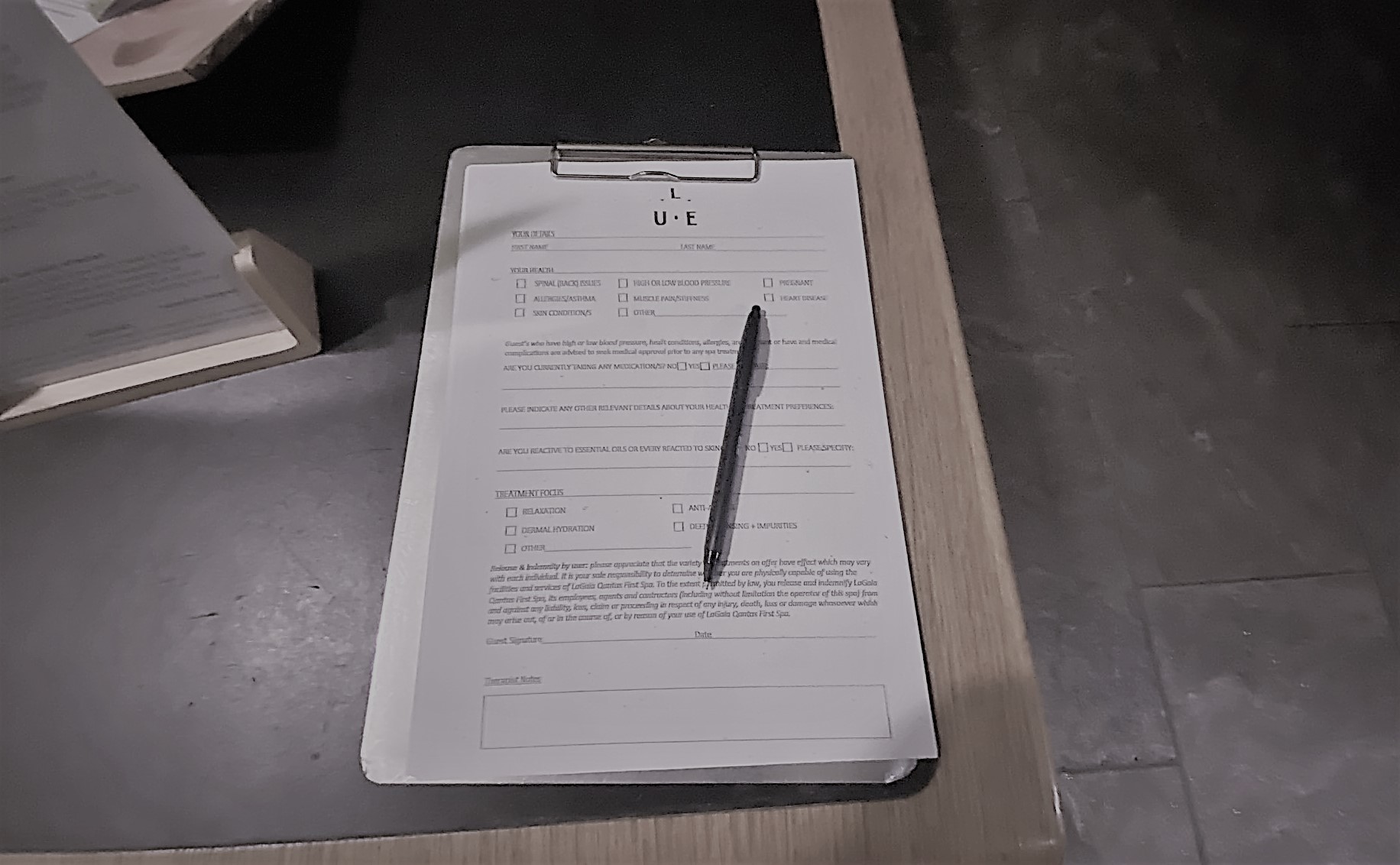 Once finished, the masseuse led me away into a second room, this was the treatment room with the massage table and all the accompanying paraphernalia. The dim lighting and soft music certainly helps you relax and get in the mood for what is to follow.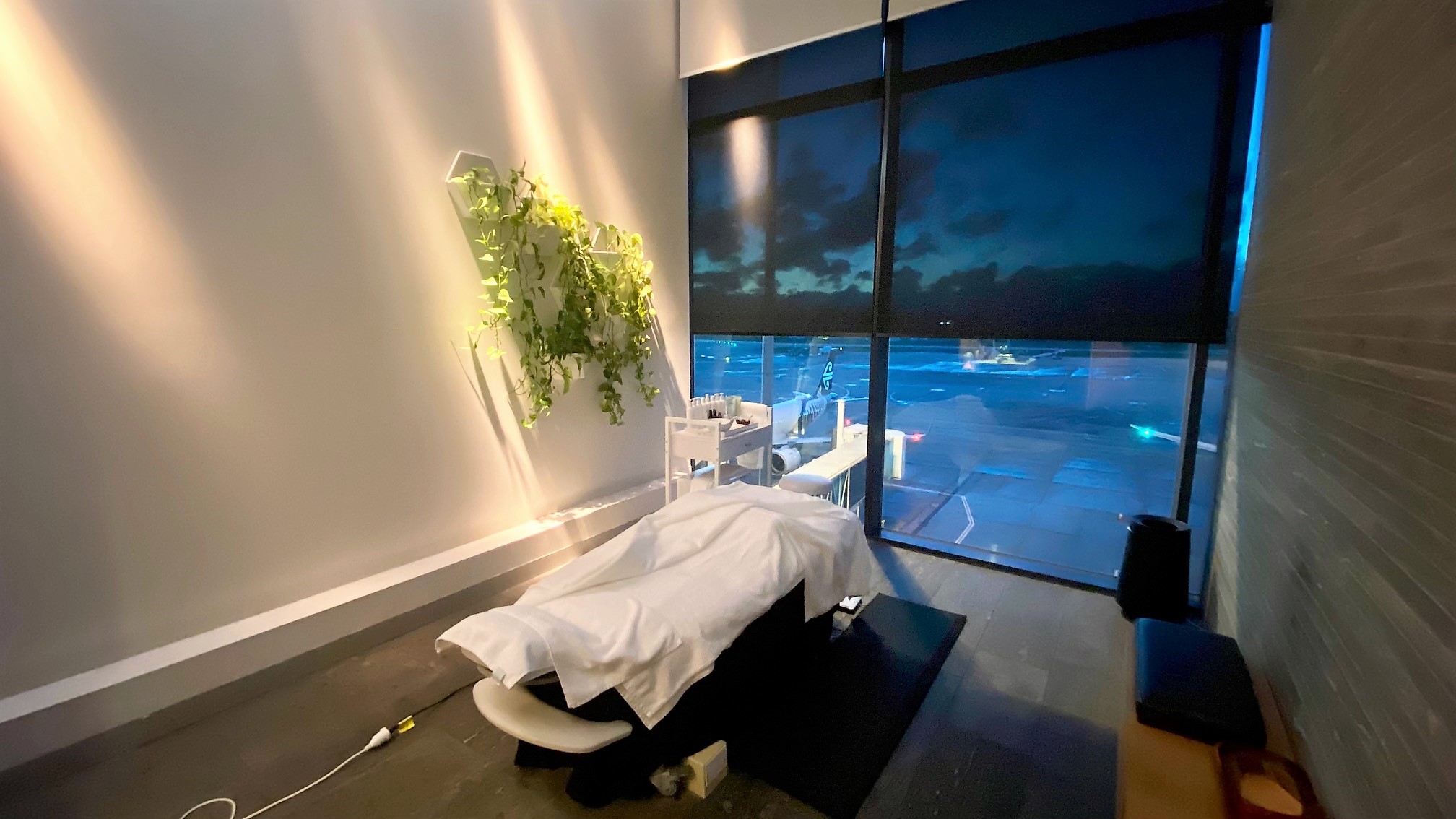 Qantas First Spa, Melbourne Airport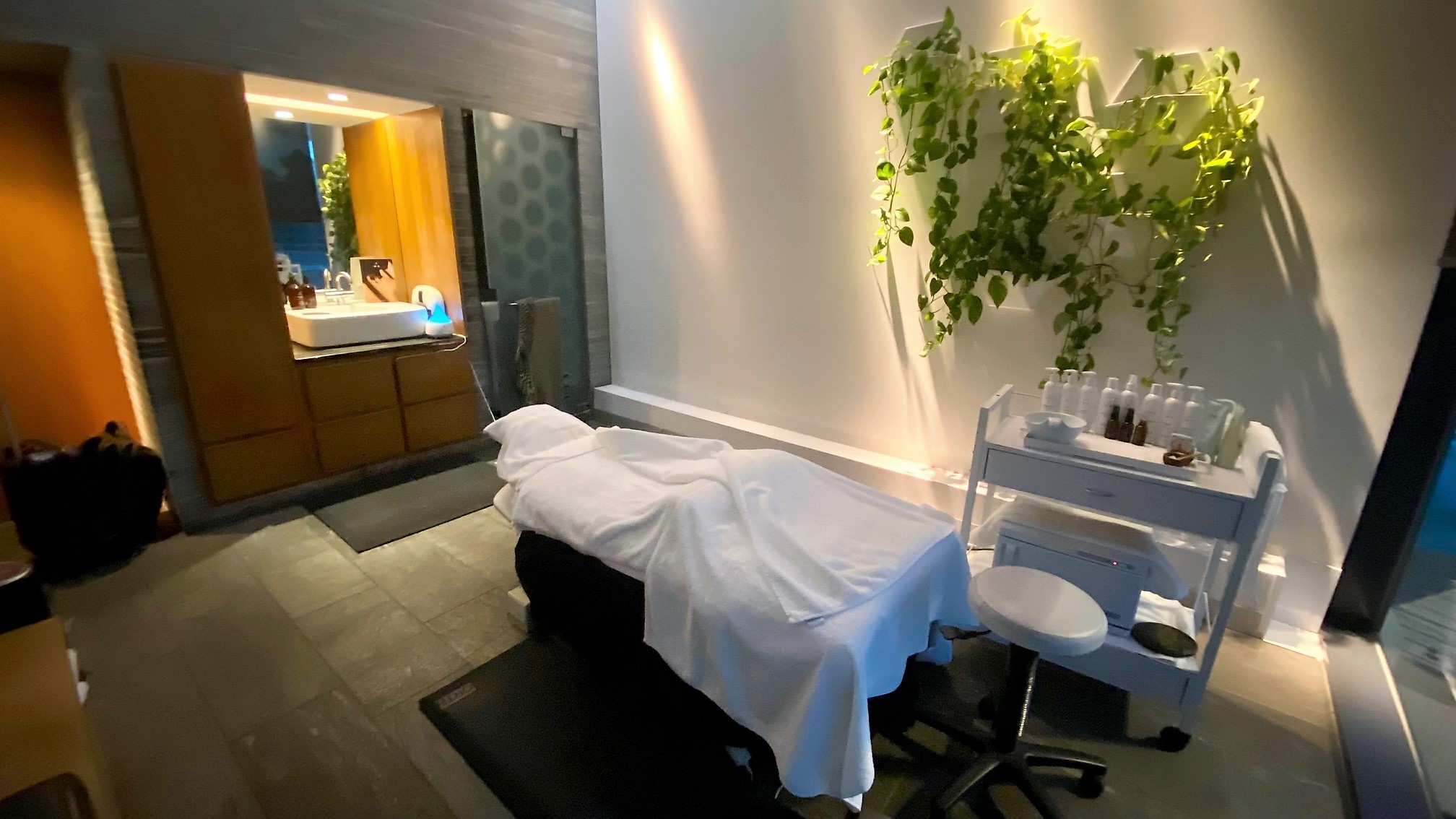 Qantas First Spa, Melbourne Airport
In terms of the actual treatment, I thought it was alright. It started with the masseuse applying massage gel from knee down to the base of foot and then wiping it off. This was followed by both feet being wrapped inside super-hot towels for a few minutes.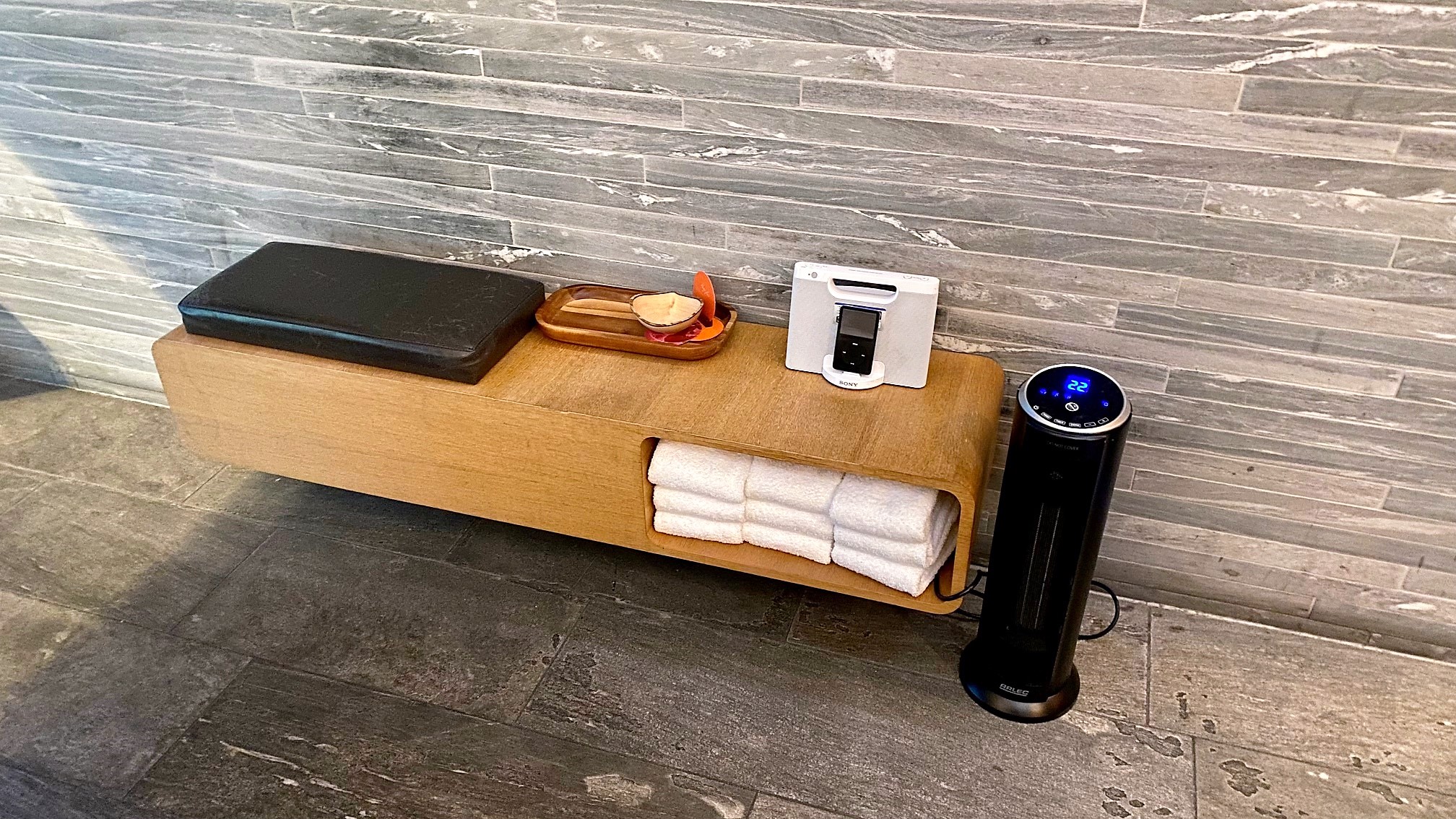 Qantas First Spa, Melbourne Airport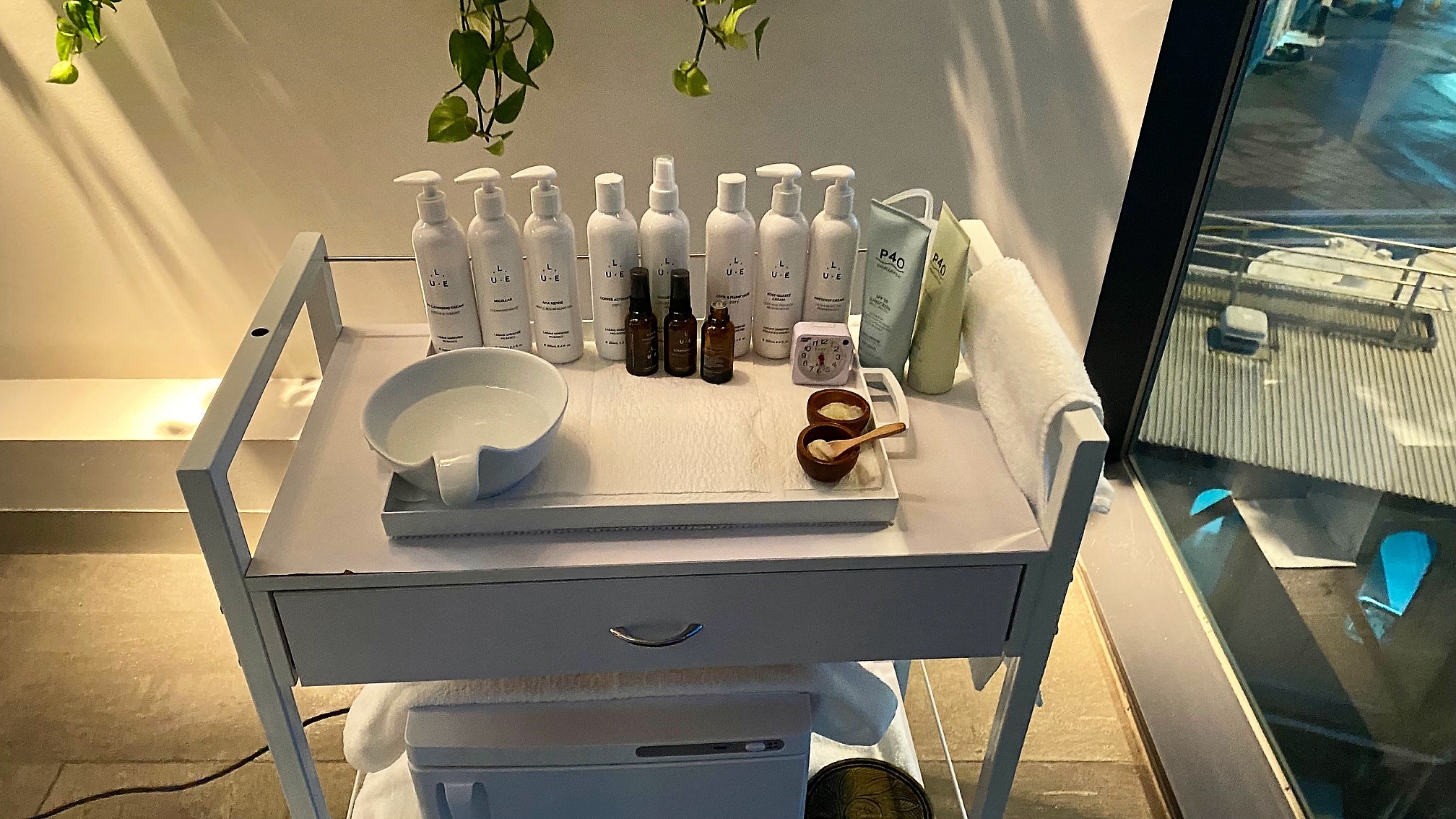 Qantas First Spa, Melbourne Airport
This was followed by a few minutes of gentle foot massage. The treatment ended with the masseuse applying the gel for a second time and then drying it off with a towel. As someone who knows nothing about Spa treatments, to me the whole thing felt more like an exercise in cleaning the feet rather than massaging.
In Conclusion
Qantas First Spa at Sydney and Melbourne Lounges greatly enhance passengers pre-departure experience. It can be a little difficult to make a booking unless you are flying Qantas First Class, but don't let that dissuade you from trying.
If you are on a late afternoon or evening departure, and can get to the lounge reasonably early, your chances of success improve manifold. Personally speaking, I quite enjoyed the experience even though it was a little different to what I had imagined. Next time, I will probably go with the Neck, Shoulder and Scalp massage option 😉
Have you visited the Spa at Qantas First Lounge? Leave a comment below.