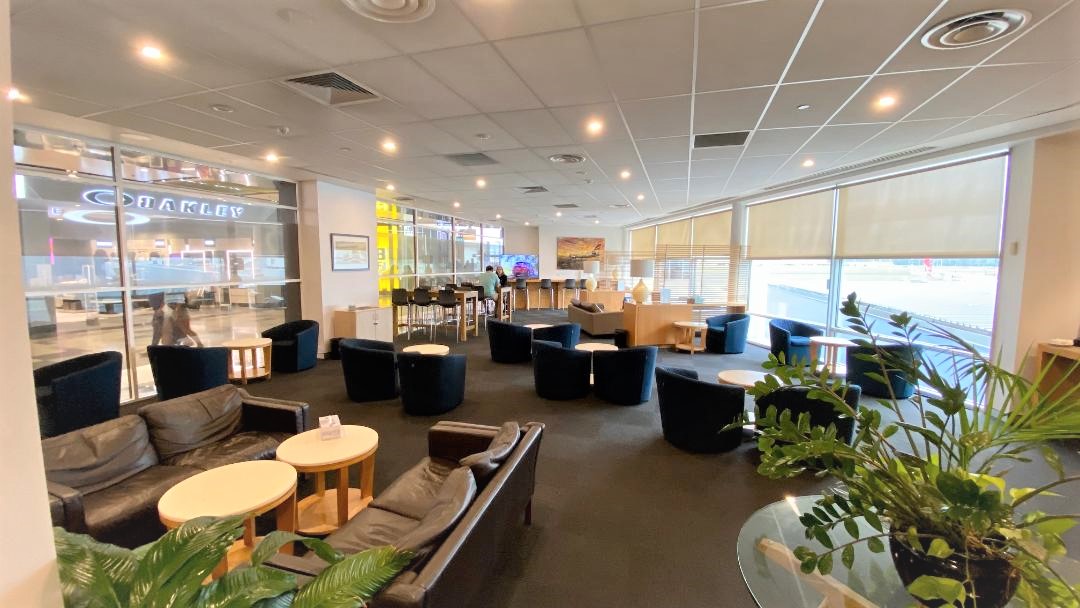 Rex is a name synonymous with regional flying in Australia, recently though, it has made news for launching bargain basement flights between Sydney <> Melbourne, with plans to add several more cities to its network, long dominated by Qantas & Virgin Australia.
Rex also operates a tiny network of lounges in Sydney, Melbourne & Adelaide. I recently took my maiden Rex flight and spent some time at it's Sydney lounge prior to jumping onboard.
Location
In Sydney, the lounge is located at Terminal 2. After clearing security, as you come down the stairs and turn right, the lounge is about 5-10 minutes away past the food court on the Eastern end of the Terminal near Gate G2.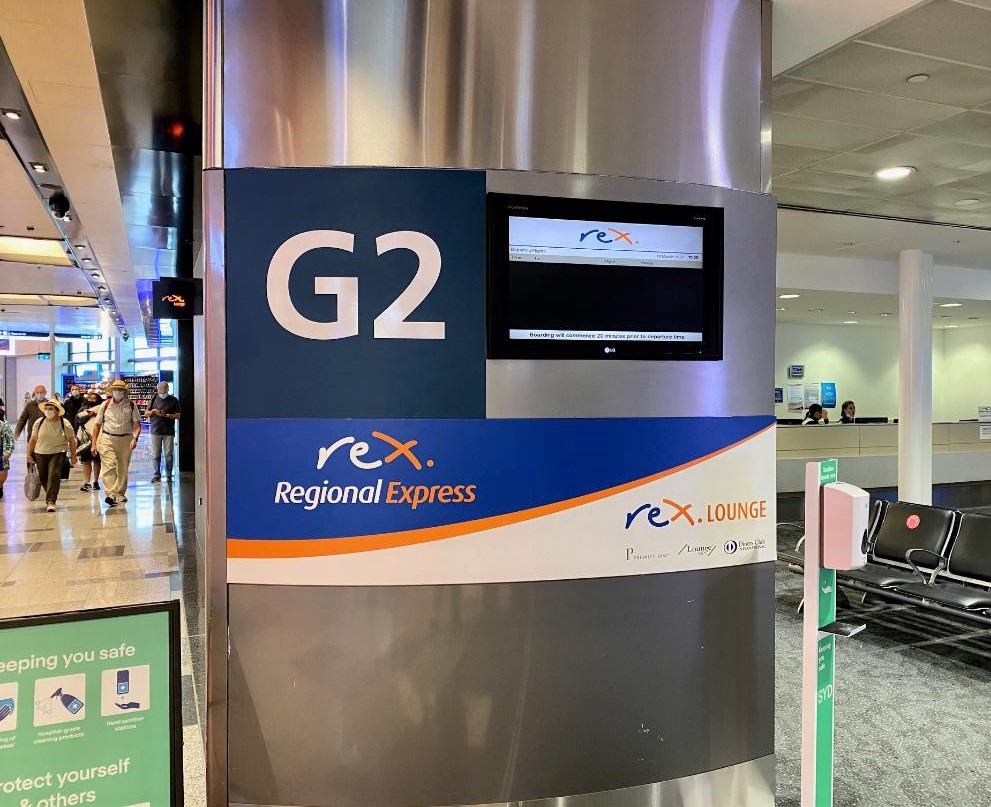 The lounge is located near Gate G2
Entry into the lounge is through opaque double doors painted in rex colours. Unlike most electronic doors which are motion-sensor enabled and open on approach, with these, a desk agent has to punch in the access code and scan a finger to let you in 🤷‍♂️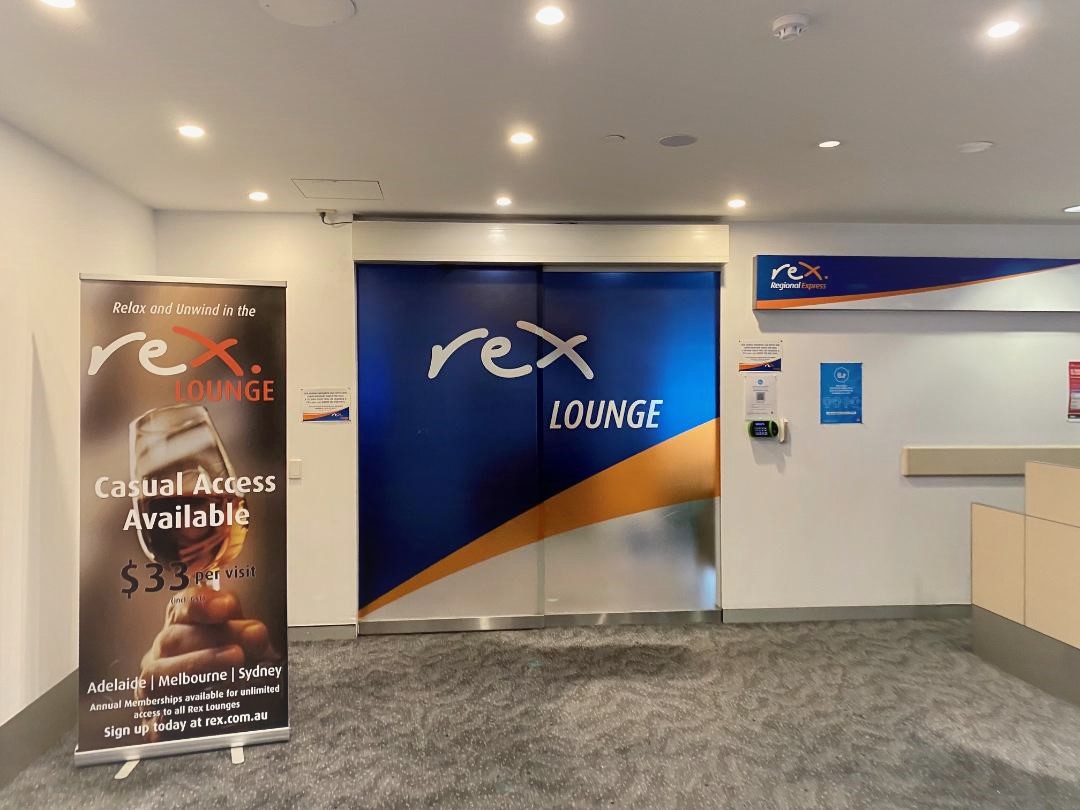 Rex Lounge Entrance, Sydney Airport
Inside the Lounge
The facility is mostly just one large, open room. As you come in, to the left and by the wall, there is a small seating area.

Seating – Rex Lounge, Sydney Airport
The one-way glass wall separates the lounge from the main terminal.
To the right, there is a row of desktop computers and a solitary printer. By their looks, it didn't seem like they get much love from the patrons though 😜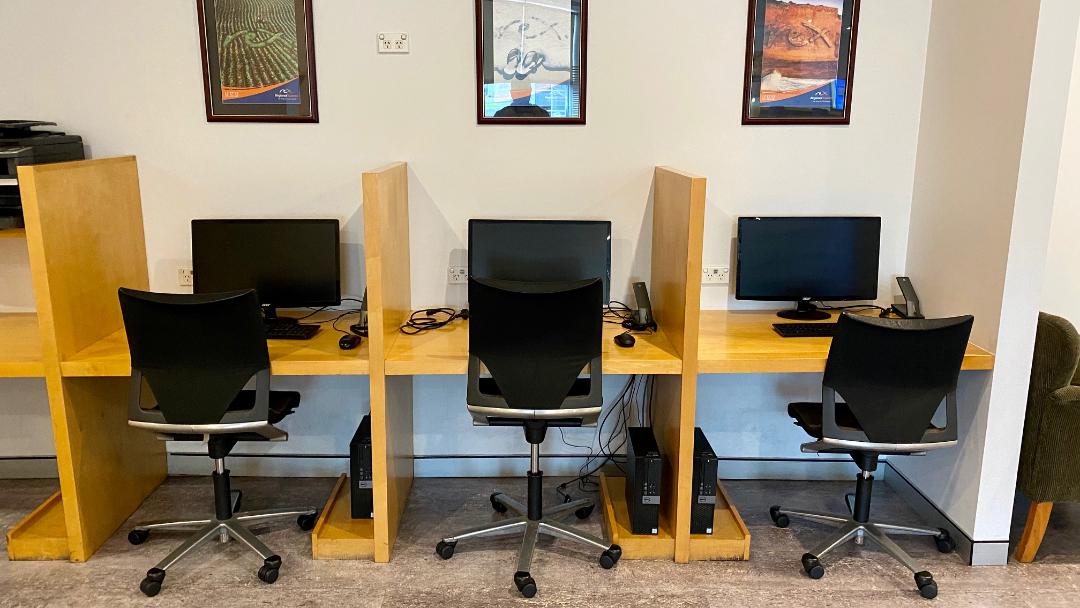 Rex Lounge, Sydney Airport
Male & Female toilets and bathroom facility are positioned on the corner, further along the work area. I didn't get a chance to check them out closely, but they seemed clean and well maintained.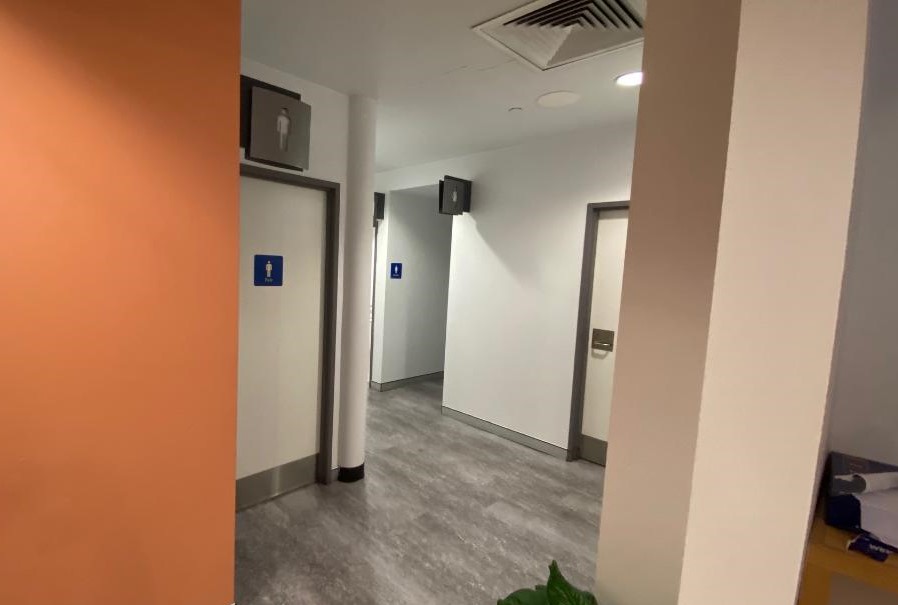 Conveniences, Rex Lounge – Sydney Aiport
Further in, you have the main sitting area that takes up about 70% of the lounge space.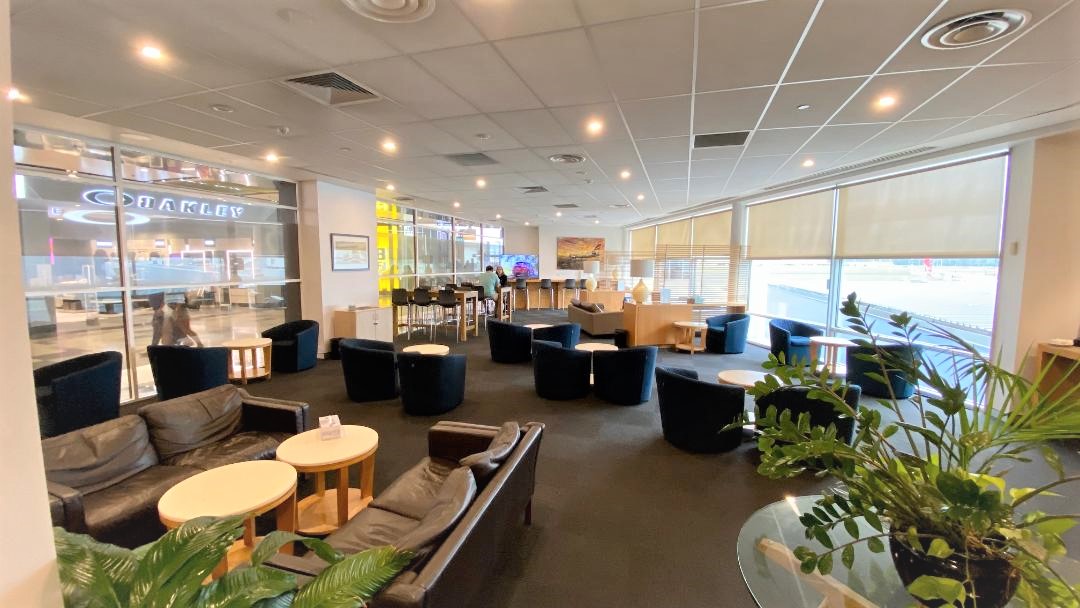 View of the main sitting area, Rex Lounge – Sydney Airport
The seating configuration is geared towards couple-seating, with multiple sets of tub-chairs and table dotted across the hall.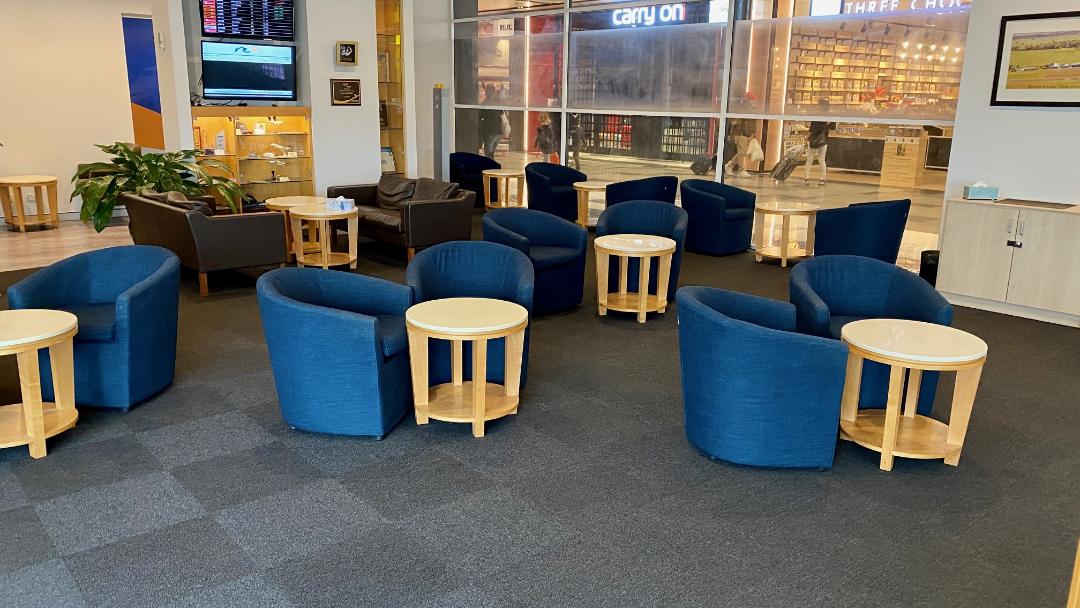 Seating, Rex Lounge – Sydney Airport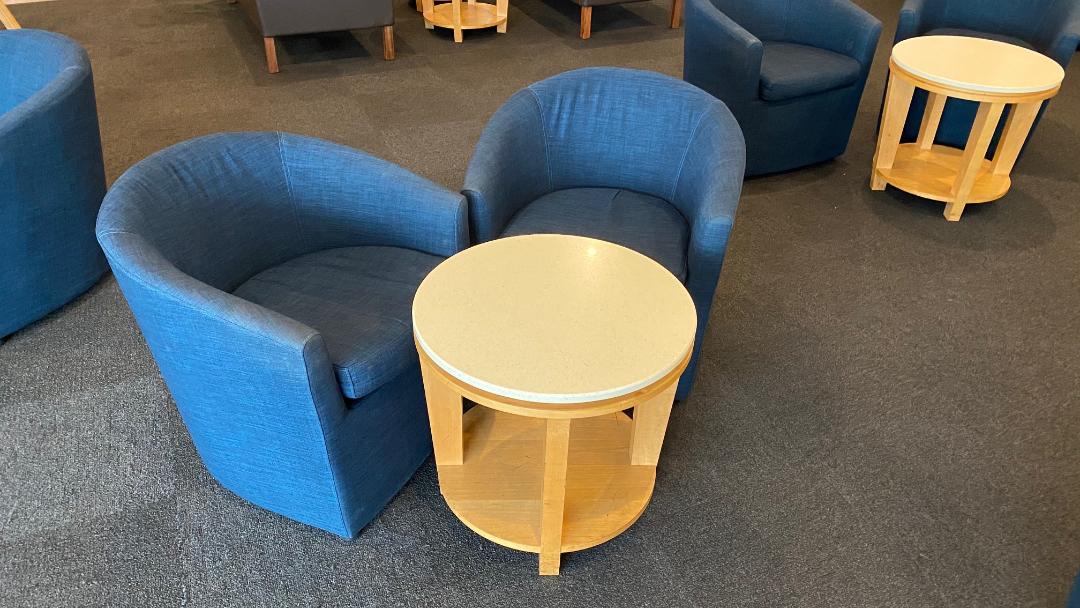 Seating, Rex Lounge – Sydney Airport
Larger groups can make themselves comfortable on leather couches, at least one of which is overdue for replacement.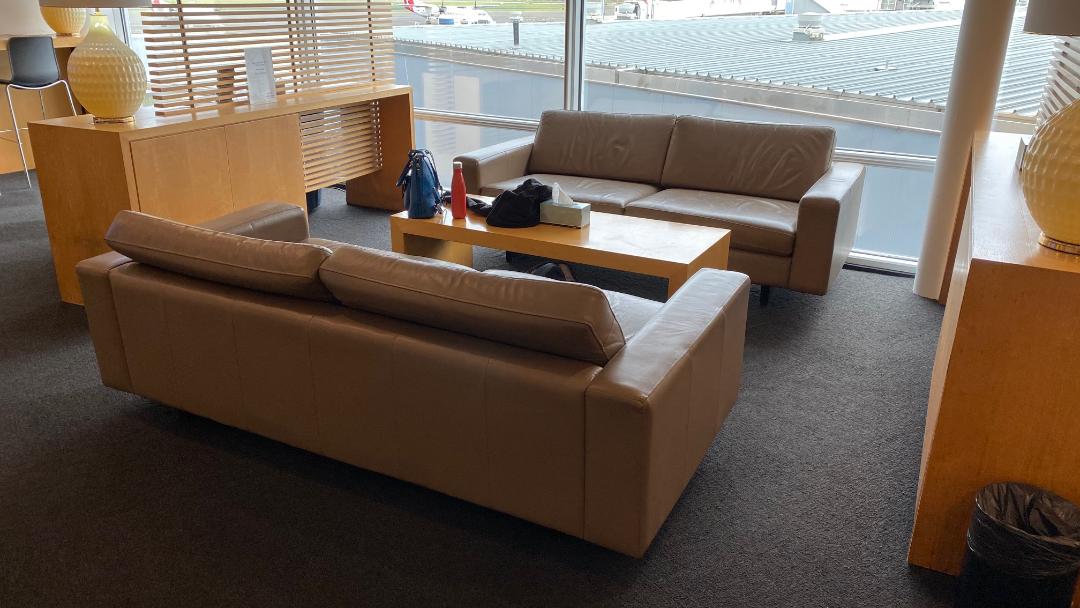 Group Seating, Rex Lounge – Sydney Airport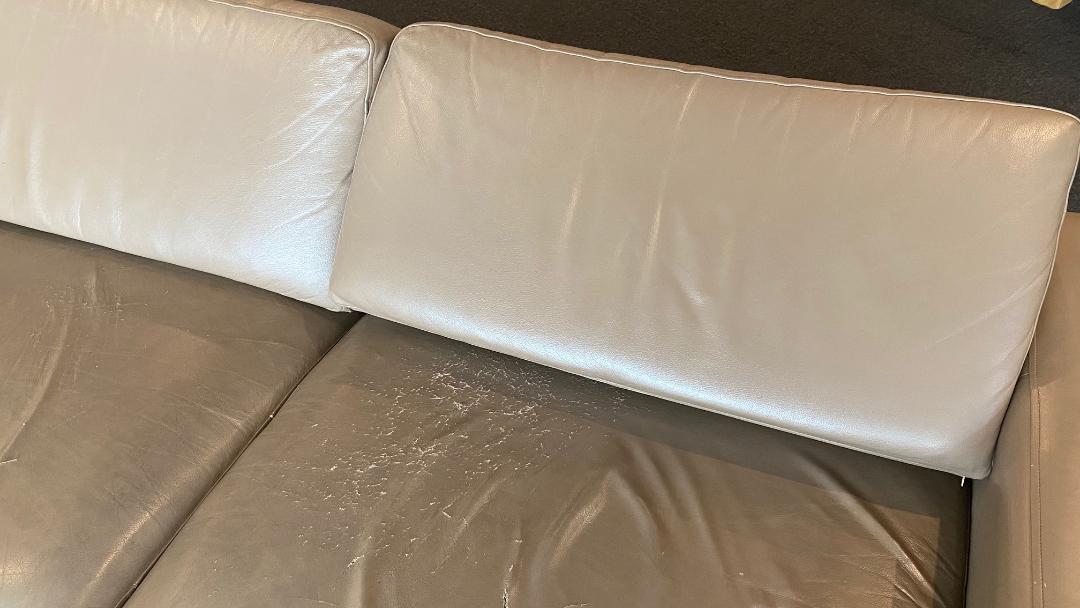 Then you have some bar-style, hi top seating on the far end of the lounge and an awkwardly positioned television.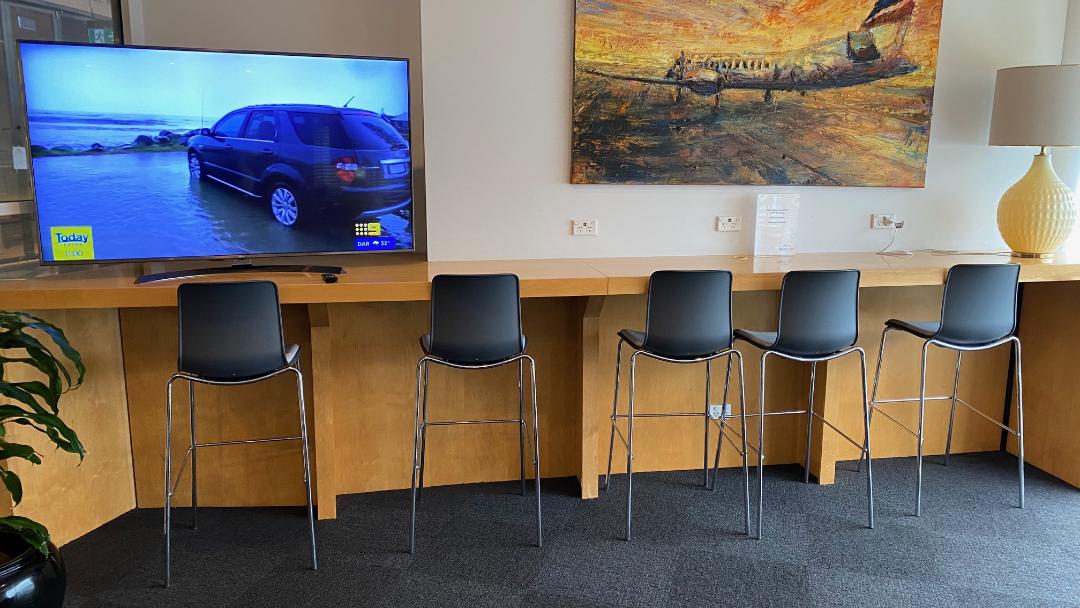 Hi top Seating, Rex Lounge – Sydney Airport
I am not sure how many people in total the lounge can fit, although it hardly matters given how empty the facility was at the time of my visit.
Lastly, free internet is advertised throughout the lounge.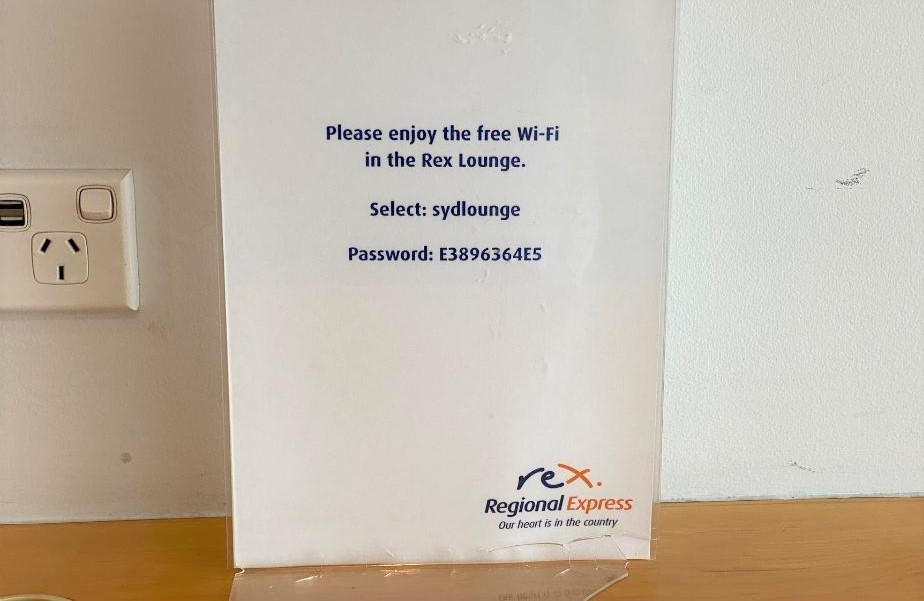 Free wifi, Rex Lounge, Sydney Airport
For some reason though, I couldn't bring up the network on my phone. I can't say whether that was something to do with my phone or if it was a network issue.
Food & Drinks
This isn't a lounge to come hungry to, so make sure you have had something to eat before hand. Like most places these days, self-serve buffet is suspended.
There are no menu's, nor any provision for ordering from your table via QR code, you simply walk up to the counter, peek over to see what's on offer and order the old-fashioned way, ie, in person.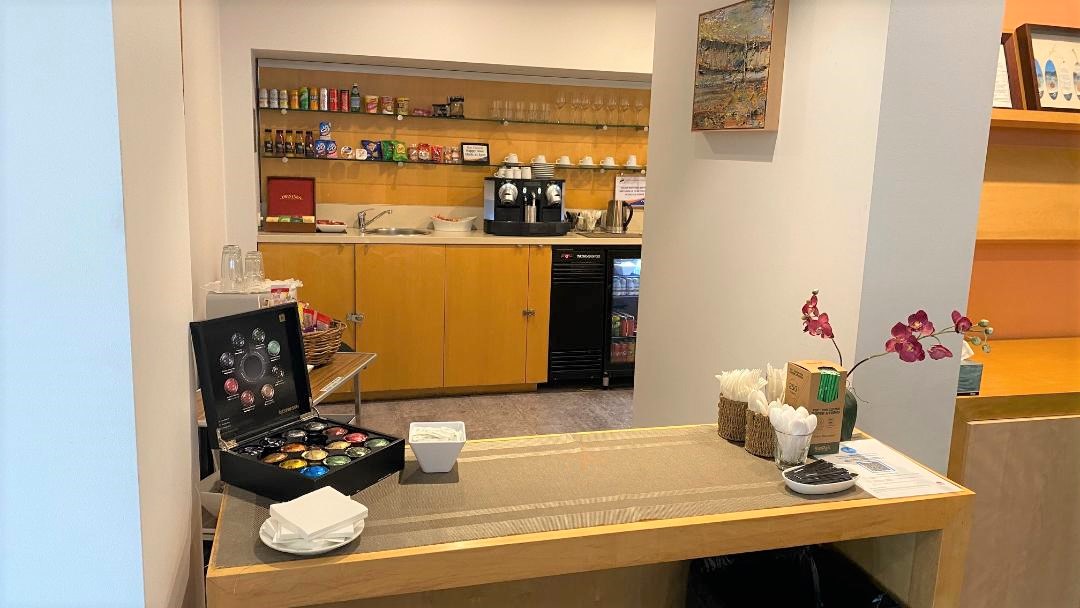 Food & Drinks Area, Rex Lounge – Sydney Airport
The offerings are minimal and mainly consist of pre-packaged snacks, tea & coffee, water, juice and soft drinks.

Snacks, Rex Lounge – Sydney Airport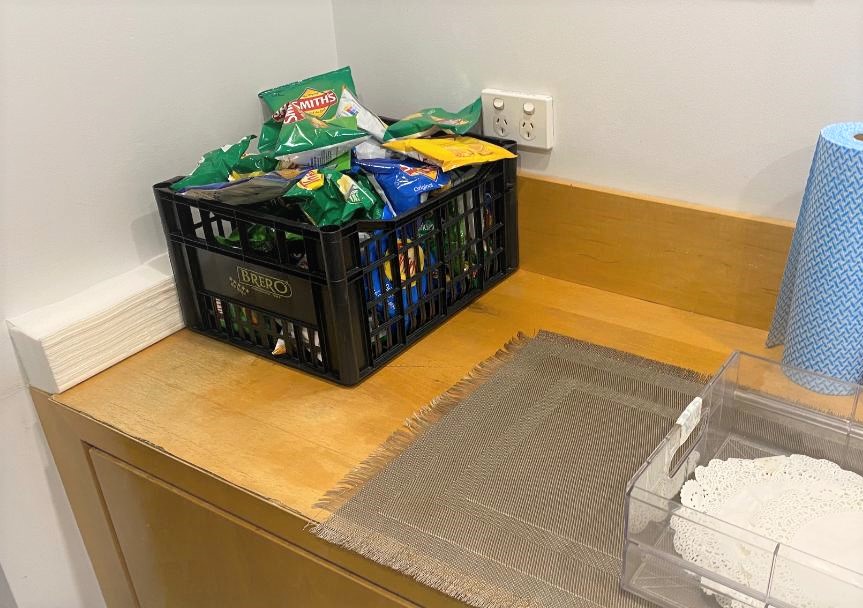 Snacks, Rex Lounge – Sydney Airport
I was here during lunch hours and didn't notice any hot food, so can only conclude that the offerings remain the same through out the day.
I ordered a cappuccino which was brought to my table in a mug, it wasn't great.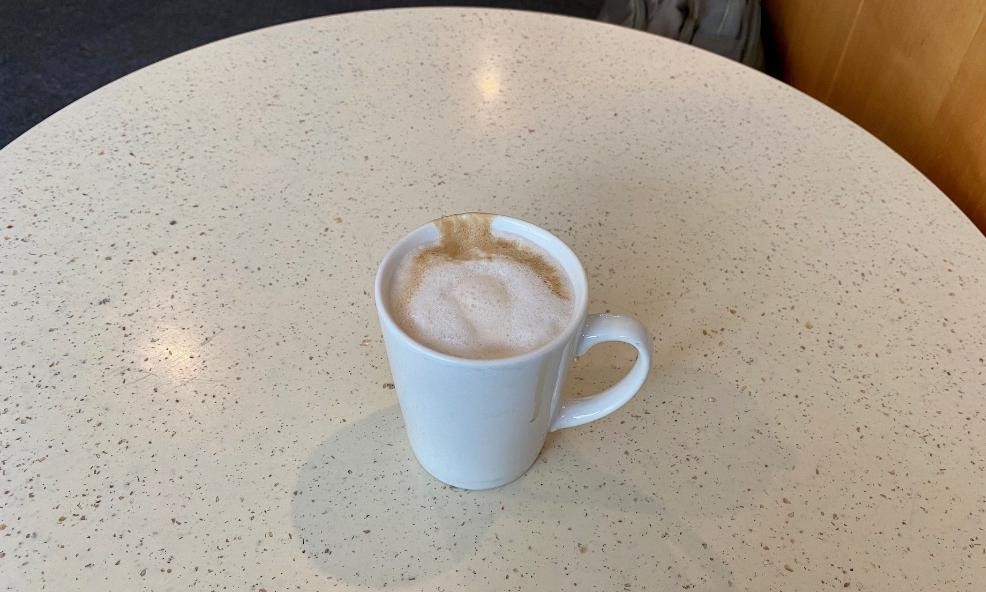 Cappuccino, Rex Lounge – Sydney Airport
There is a bar that opens at 3 pm in the afternoon, as per Rex's website, beer and wine is on offer. And that's pretty much it.
Lounge Access
There are few ways you can get into the lounge:
Annual Lounge Membership : These cost $329 per year and unlock access to all of Rex's lounges on the day of travel, both before departure and upon arrival. You can also bring in one guest.
Flying Business Class : Business Class guests get complimentary 2 hour access prior to their flight. No guests are allowed.
Priority Pass Membership : If you are a Priority Pass member, either through paid membership or by the way of a complimentary benefit of your credit card, you can access the lounge on the day of your flight before departure. Guesting privileges depend on the type of Priority Pass account you hold, although 2 children under 12 years are permitted per adult.
Casual Lounge Pass : If you are unable to access the lounge through any of the above means, you can pay your way in. Casual lounge passes are priced at $33 and provide 2 hours of access.
In Conclusion
The Rex lounge at Sydney Airport provides a quite space to relax before your flight, have a cuppa and get work done. The offerings are basic and not exactly designed to enhance your pre-departure experience. In fairness to Rex, they have never tried to portray them otherwise.
If other lounges are not an option and you have complimentary access to this lounge, it may be ok to duck-in for 5-10 minutes, but it makes absolutely no sense for anybody to pay and access the facility.
Have you visited the Rex lounge? Leave a comment below.