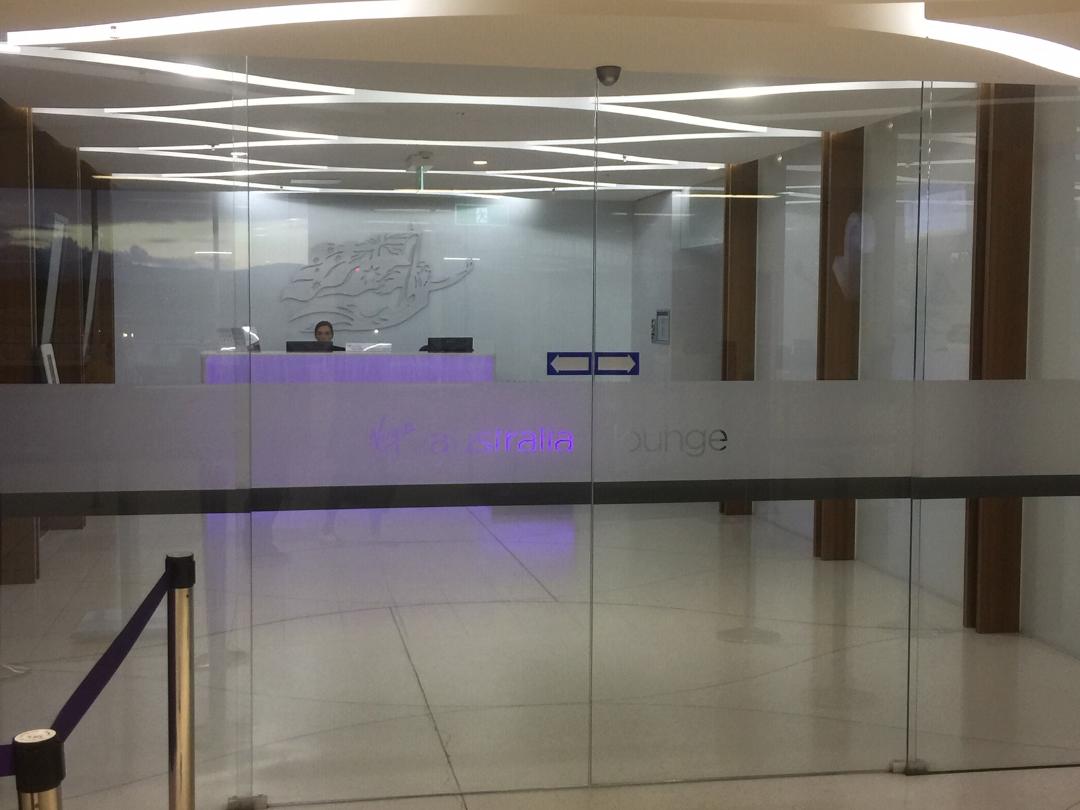 Location
Gold Coast is a single terminal airport, with both domestic and international flights departing from under the same roof. Virgin Australia lounge is located in the domestic section of the terminal near Gates 1 and 2.
Once you have cleared security, turn left and look for signs directing you to the lounge. It's a quick 2 mins walk, past the mini food court, towards the Southern end of the terminal.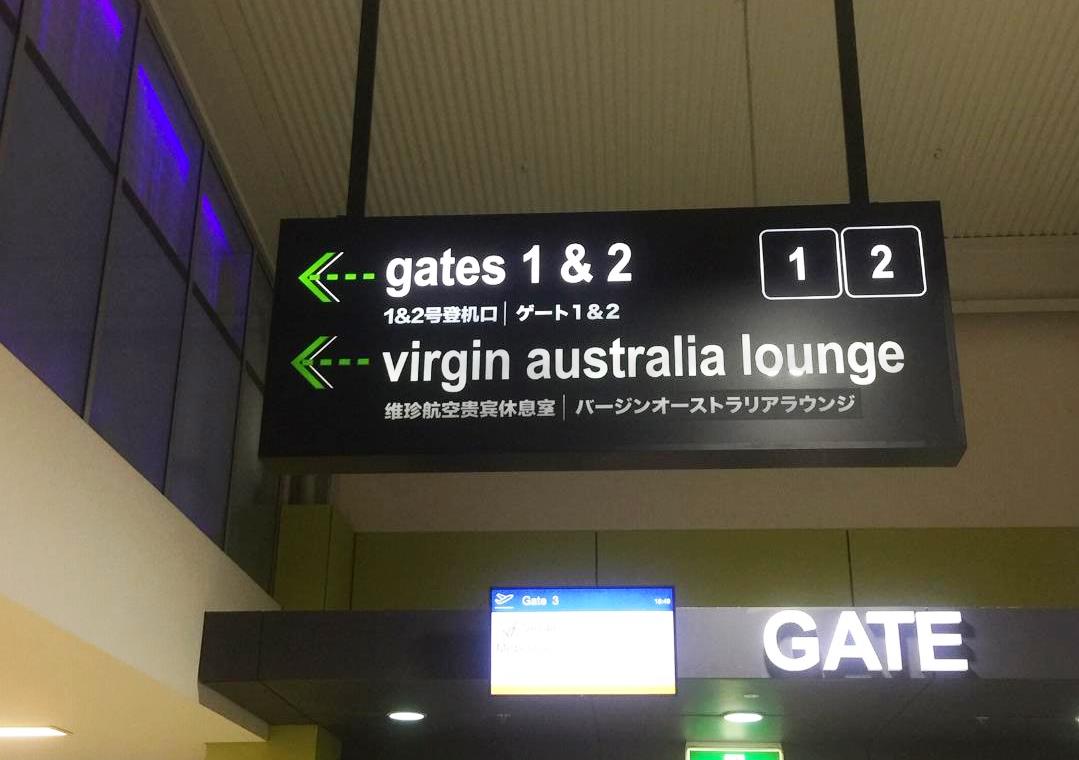 Follow the signs to VA Lounge, Gold Coast Airport
Entry
I entered the lounge through the partly frosted automatic doors and was greeted by the staff at the reception. They scanned my boarding pass and let me in.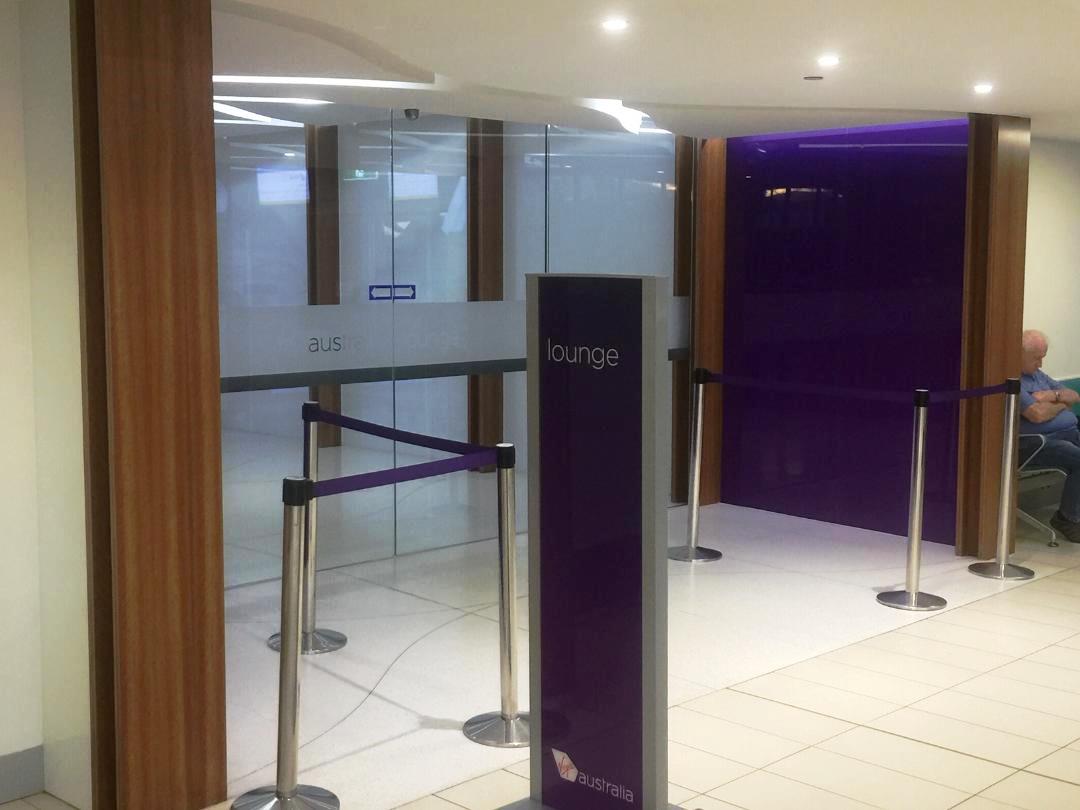 Entry to VA Lounge, Gold Coast Airport
The reception is on the ground lvl, while the actual lounge is located 1 lvl up and can be reached via the solitary lift or a short flight of stairs. I took the stairs.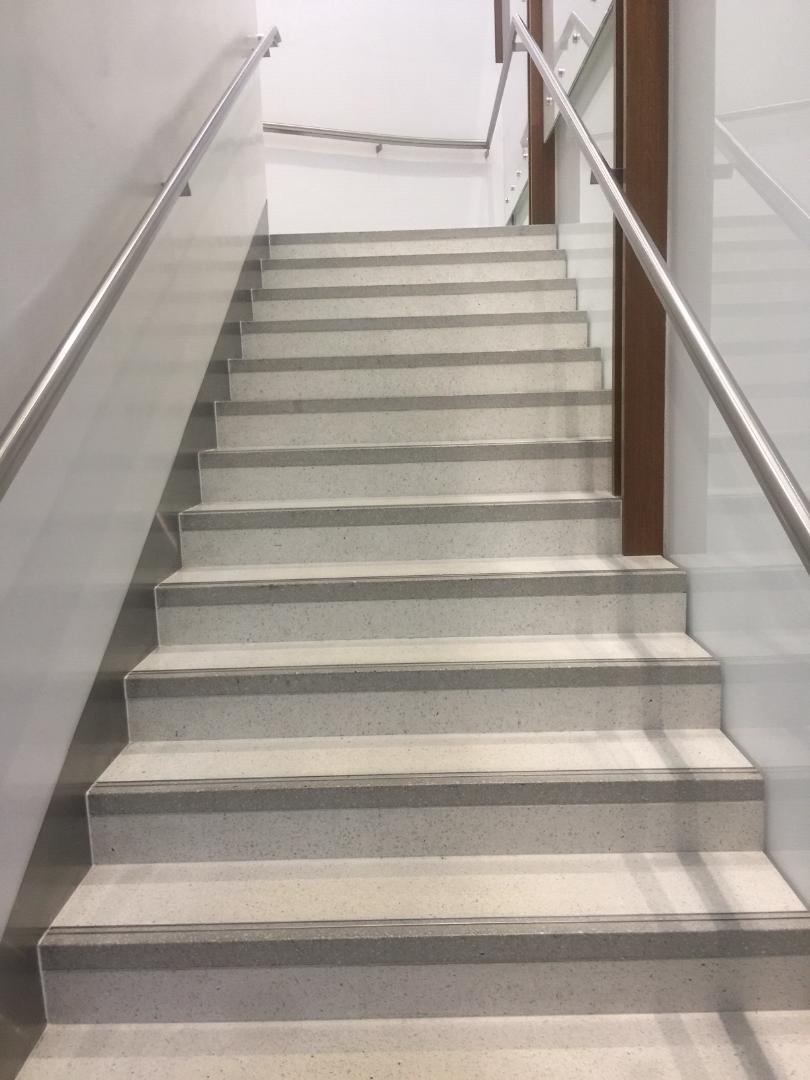 Stairs leading to the main lounge
As I came up, I noticed the male/female toilets and showers located on the right.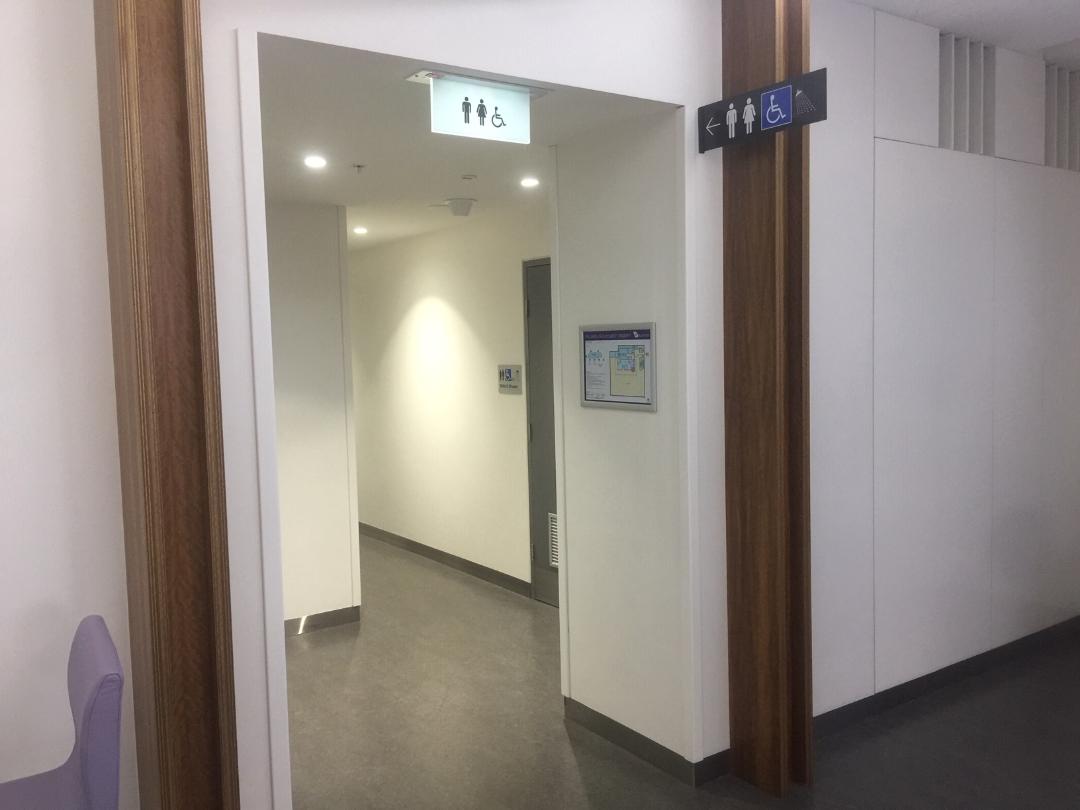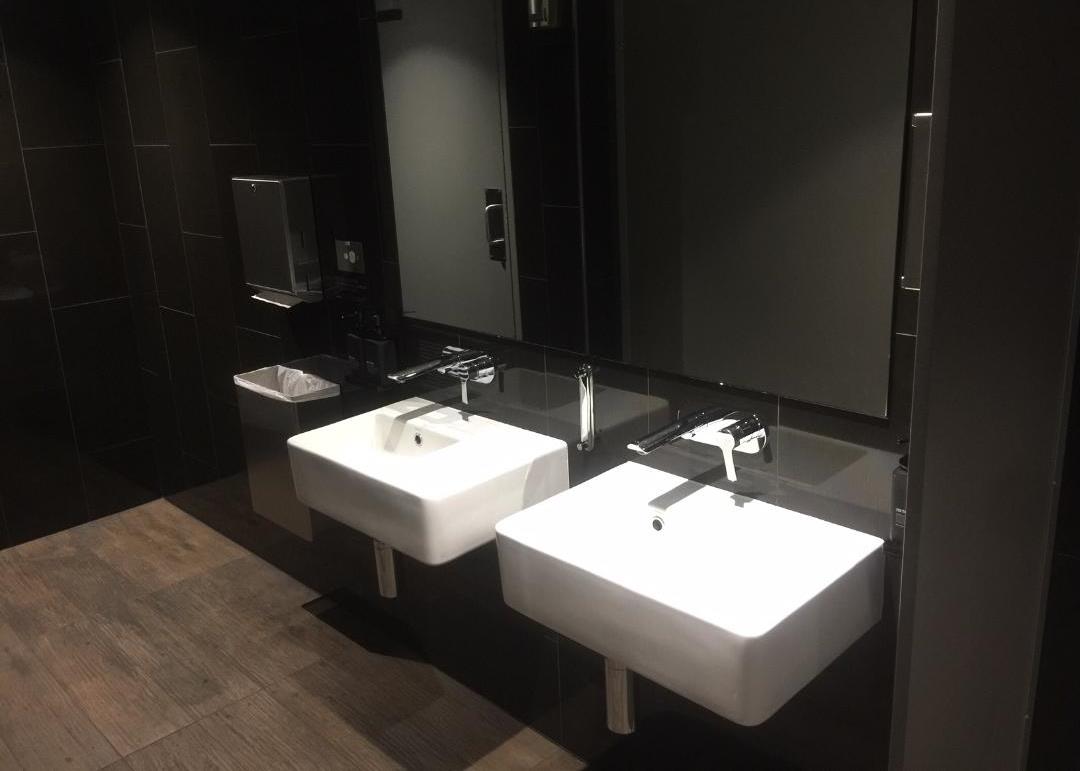 VA Lounge – Bathroom, Gold Coast Airport
There were 2 flight display boards on the adjacent wall. The lounge is a silent lounge, meaning they don't make announcements, however, there are boards displaying all Virgin Australia flights throughout the lounge.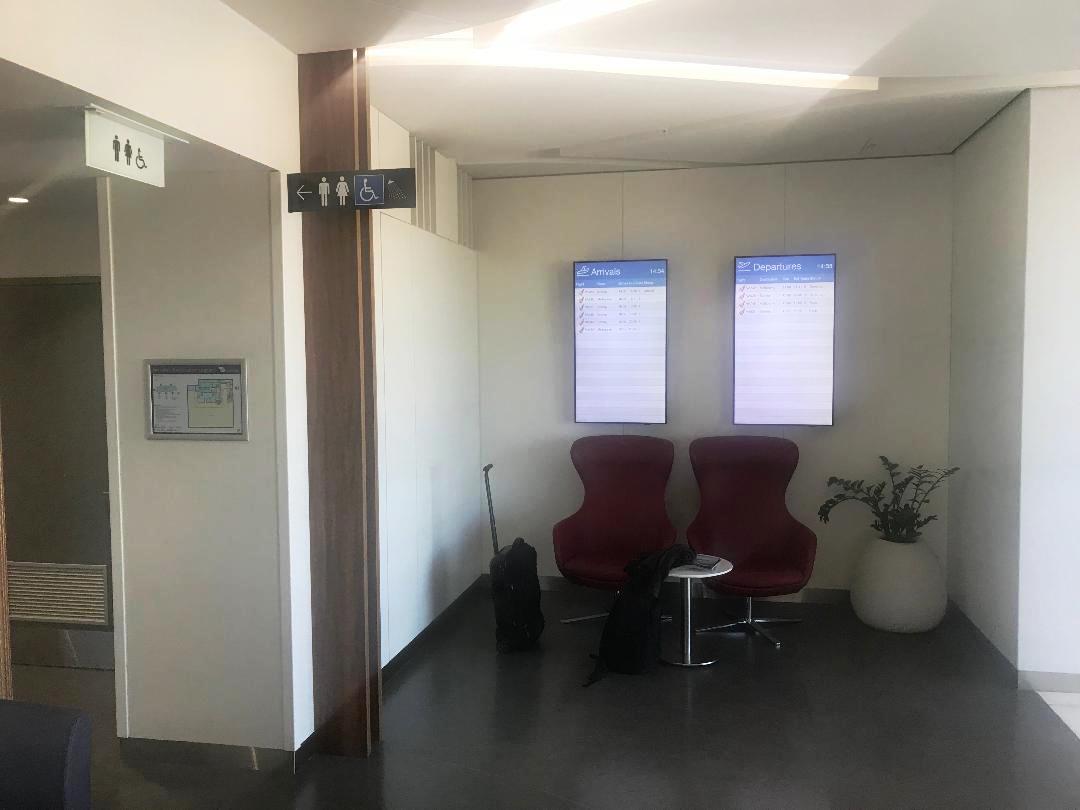 Further down, there is a service desk and a magazine/newspaper shelf.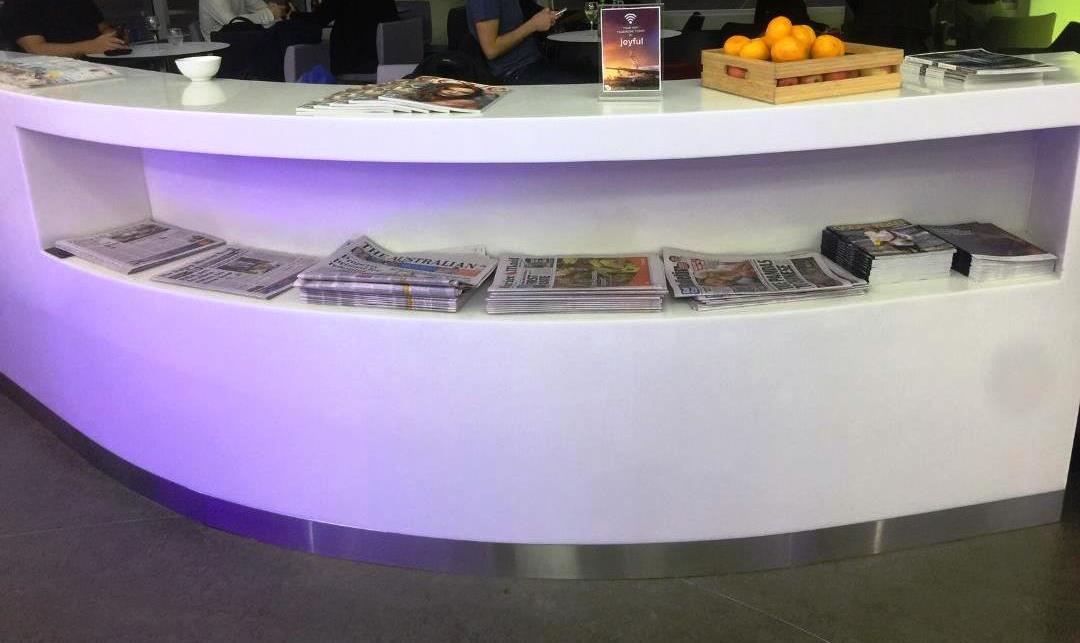 Seating
The lounge can seat a maximum of 170 passengers at a time, which is quite impressive, given that Gold Coast is supposedly just a regional port. Although, with the increasing number of international flights taking wings in recent times, that argument is now well & truly past its use by date.
There is end to end seating, partitioned by a thin strip of wall at 2 places and takes up much of the floor space.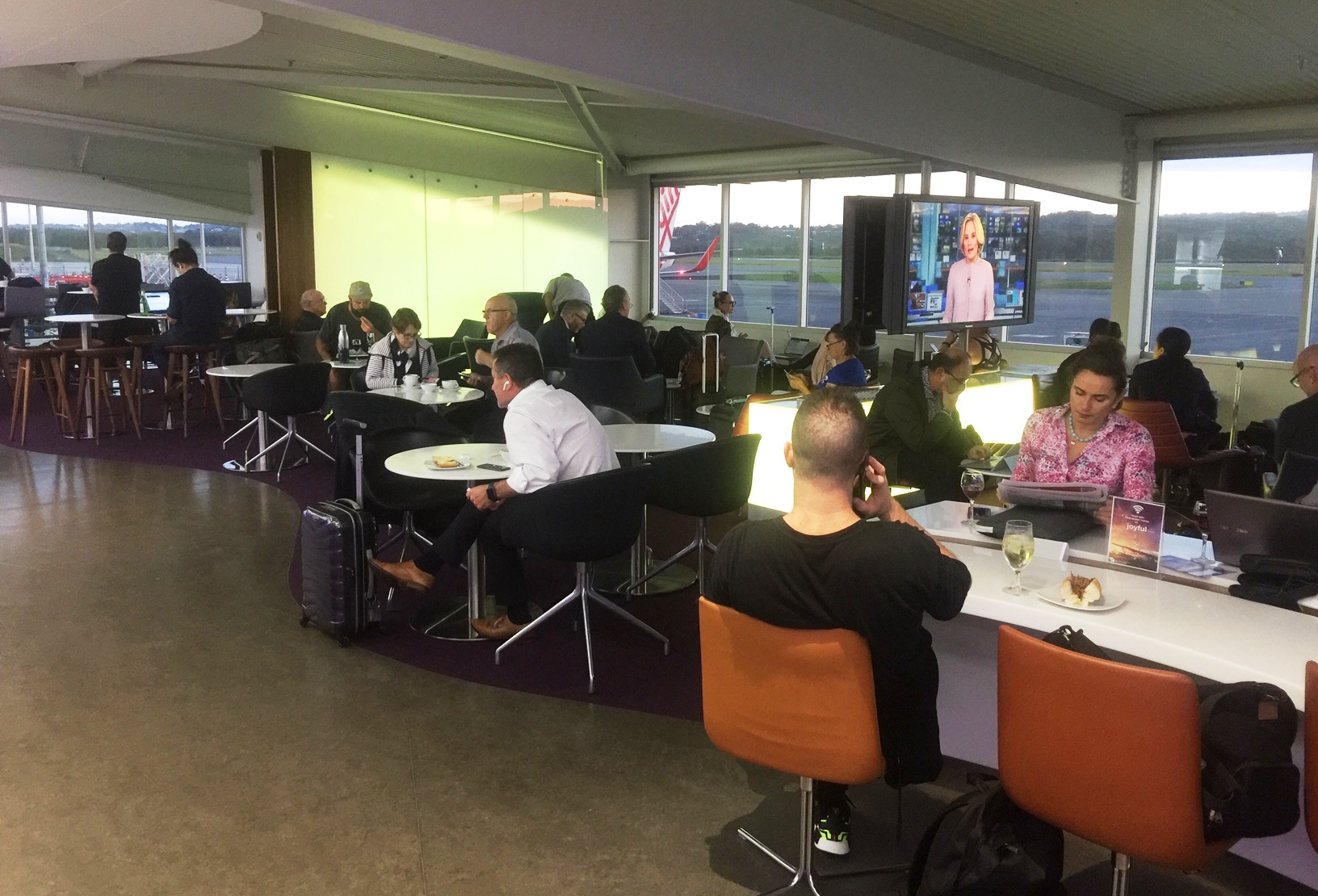 VA Lounge Seating, Gold Coast Airport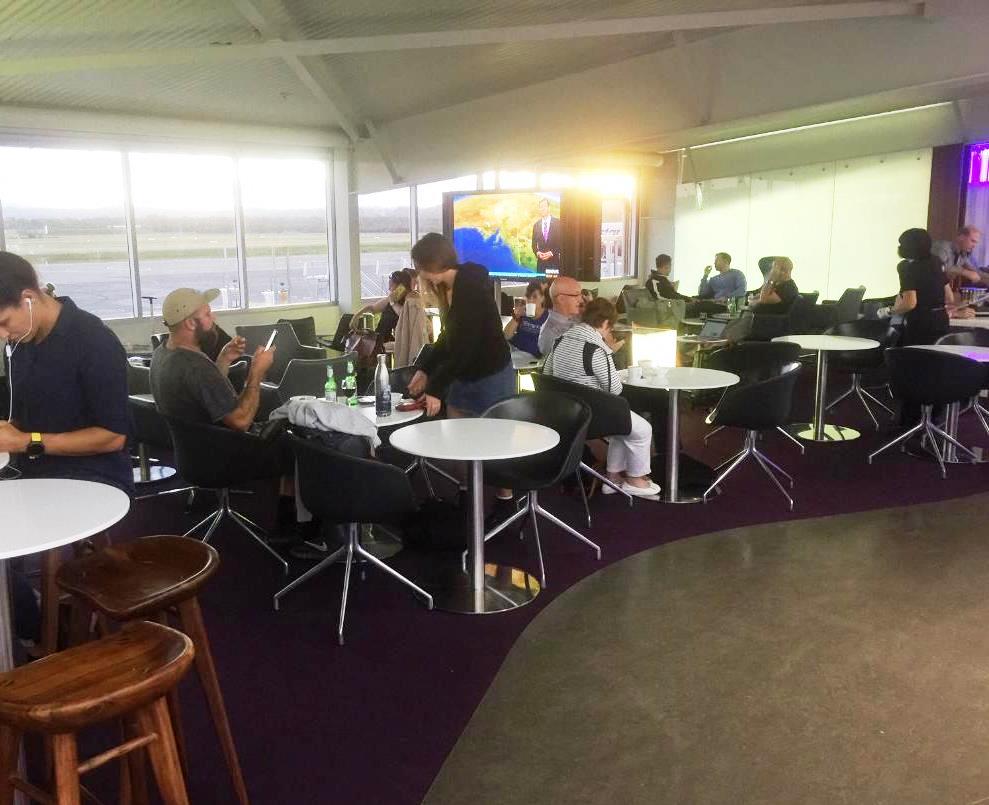 VA Lounge Seating, Gold Coast Airport
Single travellers or couples will appreciate the window hugging seats, opening up great vistas of the runway. You literally are metres from the parked planes.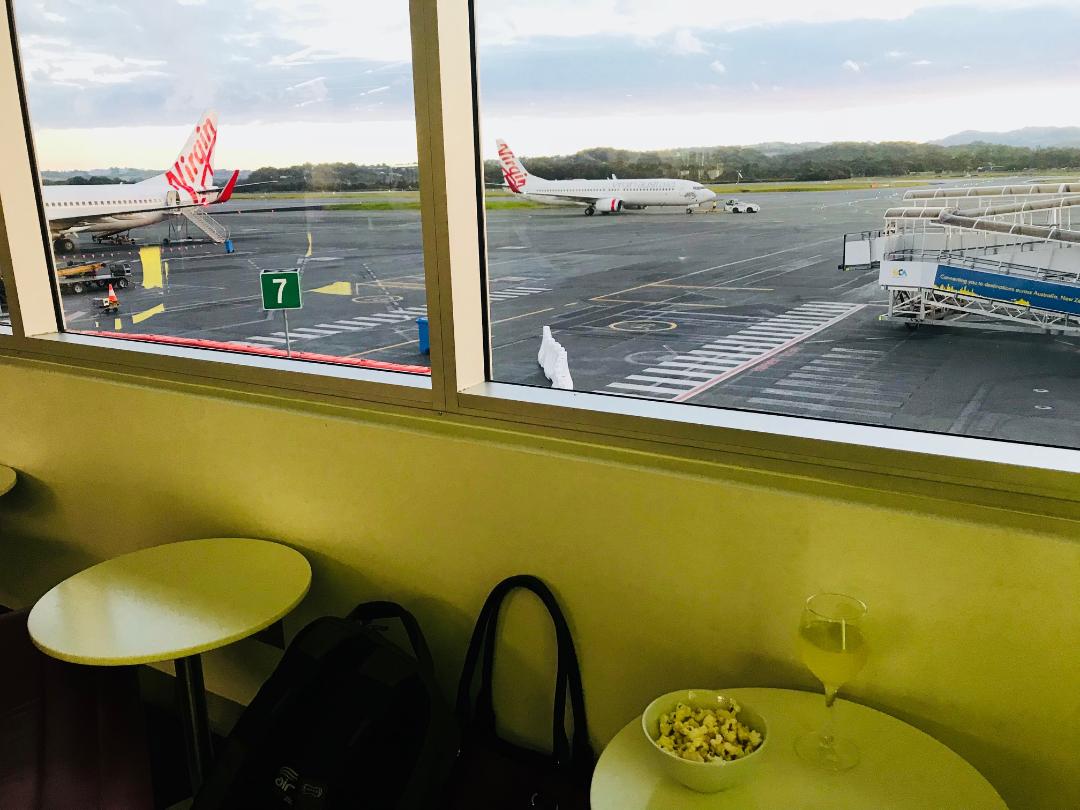 View from VA Lounge, Gold Coast Airport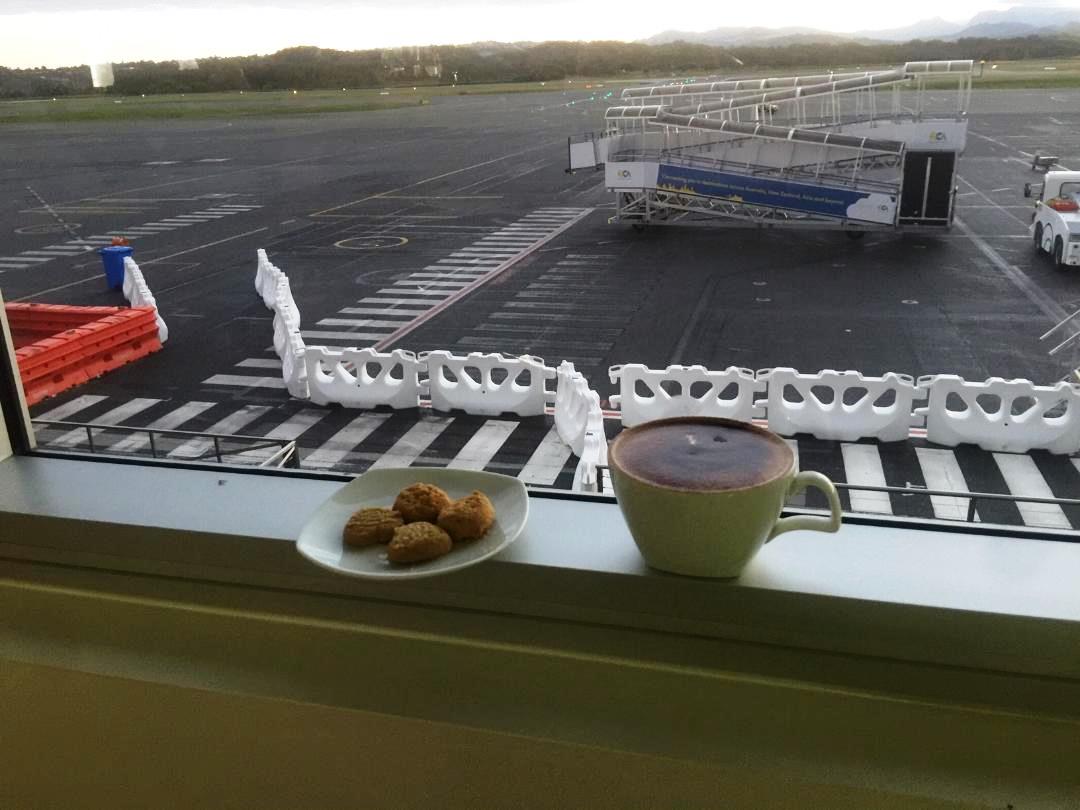 View from VA Lounge, Gold Coast Airport
The lack of aerobridges at the airport means #AvGeeks are in for quite a treat, as they can sit n watch a steady stream of passengers disembarking from the plane, while new one's get on.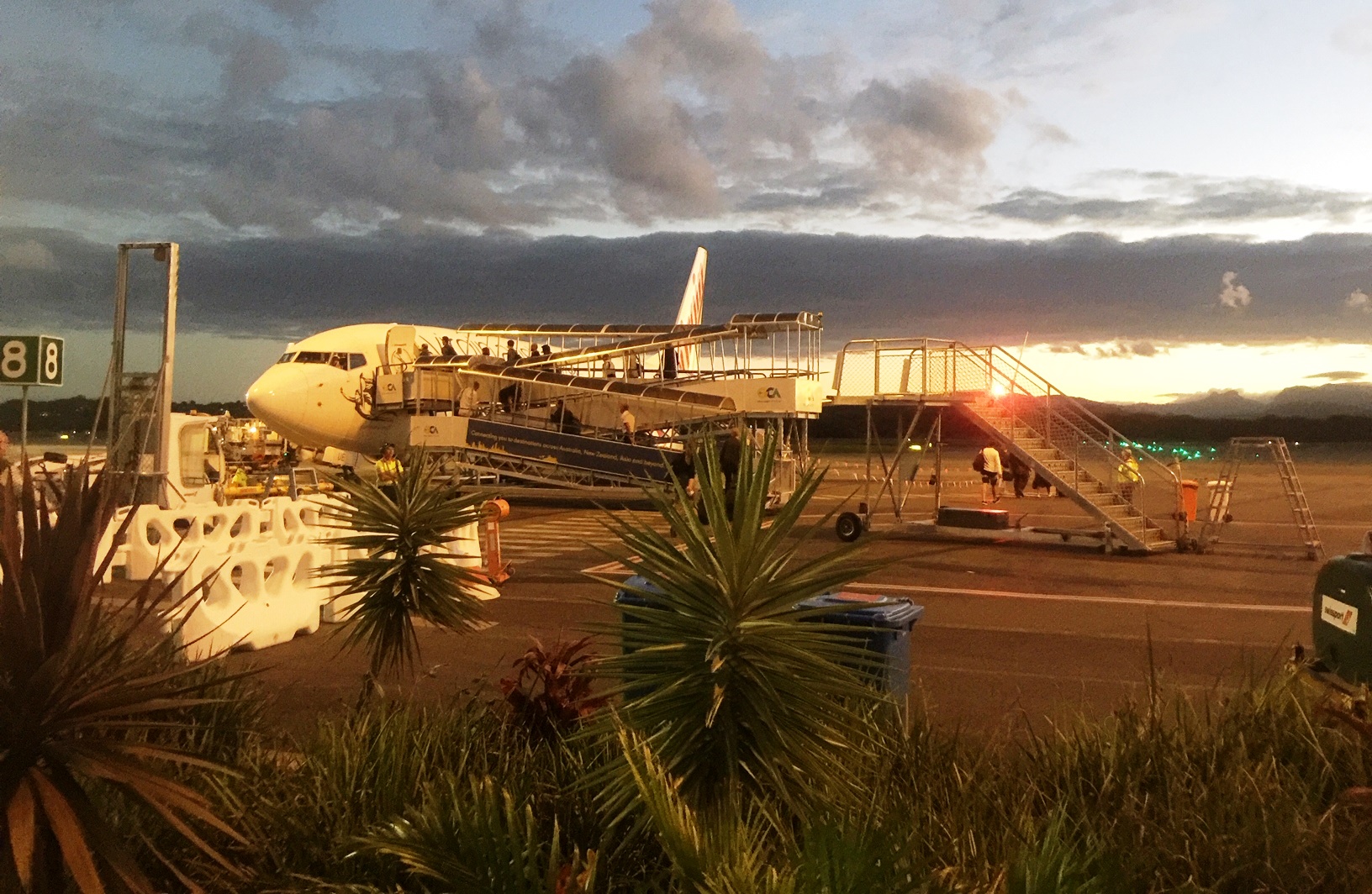 View from VA Lounge, Gold Coast Airport
There are rows of long, communal work benches and chairs facing each other, with ample space to set up the laptops and tablets.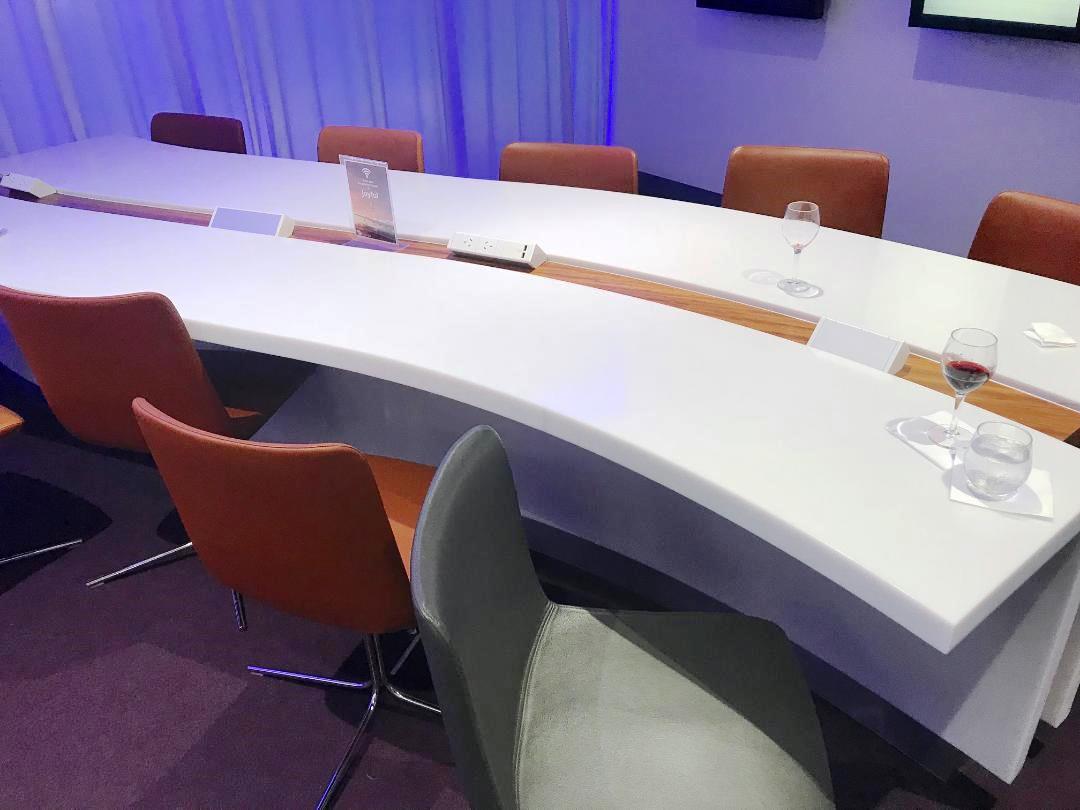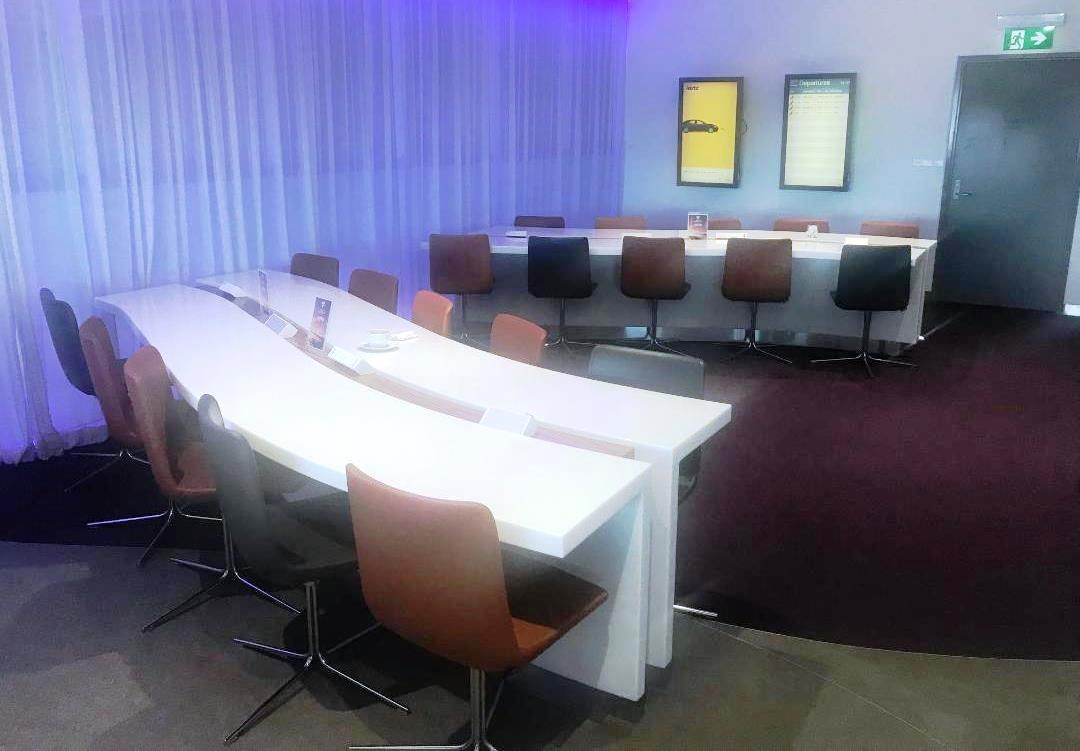 For those without a personal computer, this section also features 4 desktop computers and a printer in the corner.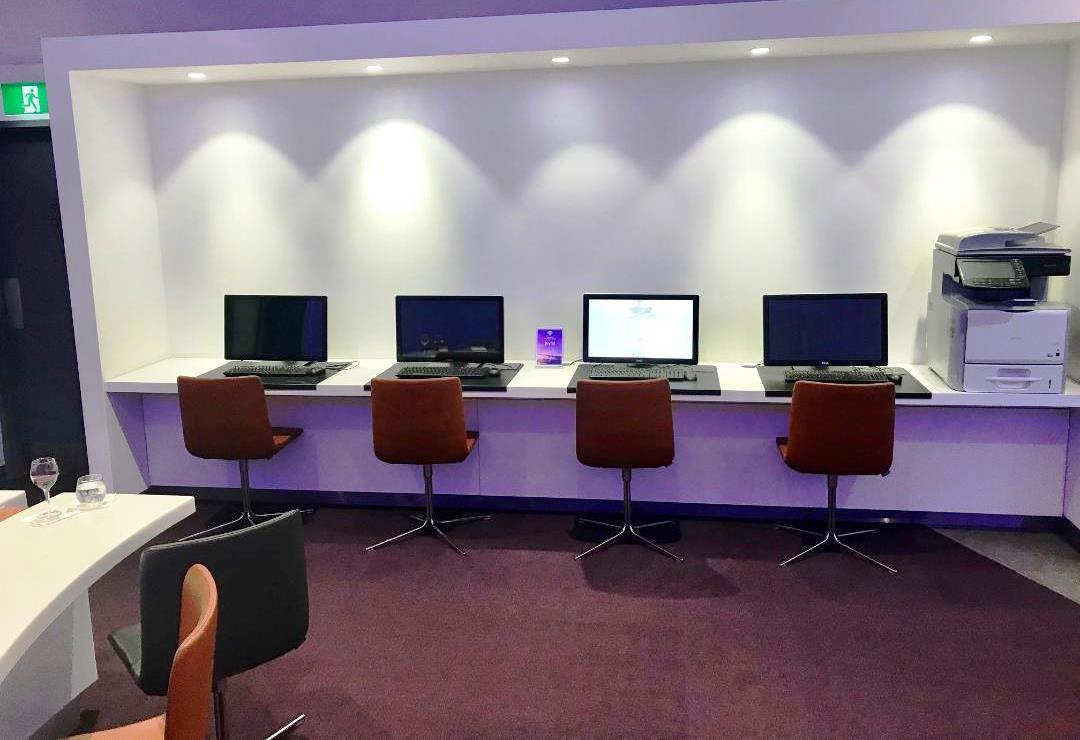 Complimentary wifi is available throughout the lounge, although I forgot to test the speed. That said, slow internet speeds at most Virgin Australia lounges is my longtime pet-peeve, so I wouldn't be surprised if that was an issue affecting Gold Coast too.
Dining & Drinks
The lounge features 2 boomerang shaped buffet stations, a design regular Virgin Australia flyers and Velocity members would be well familiar with, given it's on show at all Virgin Australia lounges throughout the country.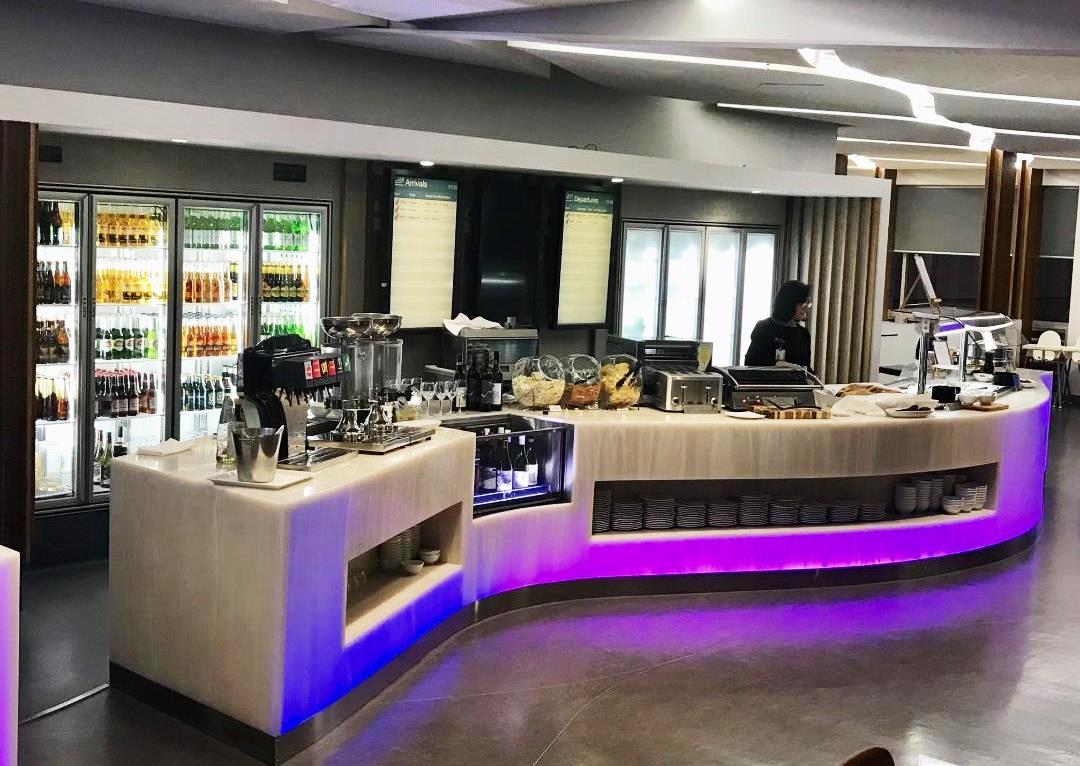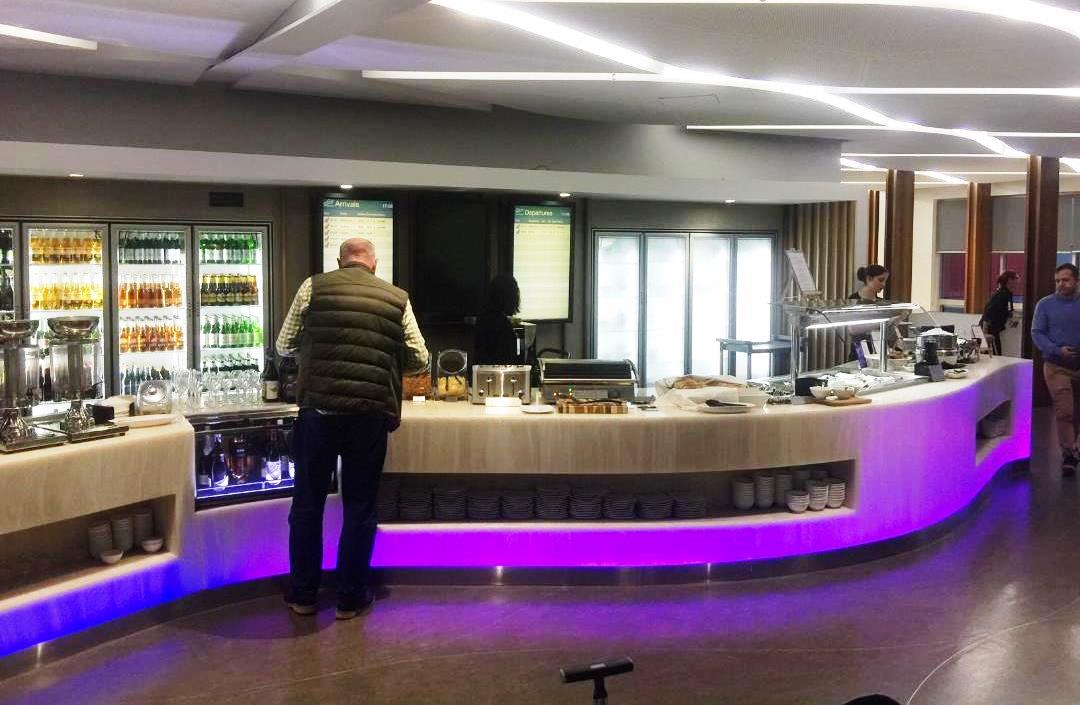 On the day of my visit, the staff were just clearing out the lunch time menu and bringing out the afternoon snack, which was a selection of vegetarian and chicken pizza slices.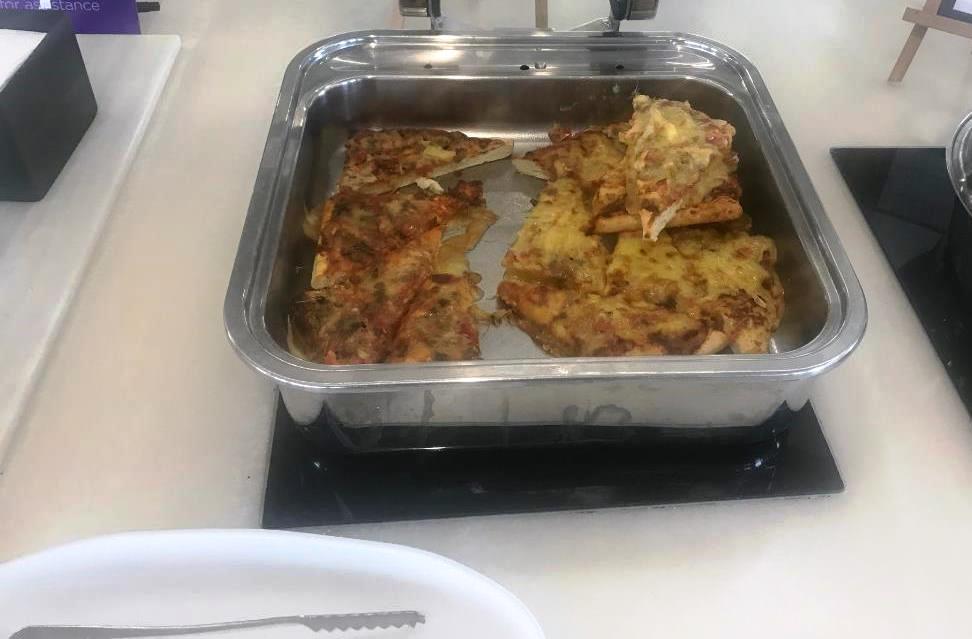 Afternoon Snack, Gold Coast Airport
If you wanted something light, you could pour yourself a bowl of quinoa and pumpkin soup.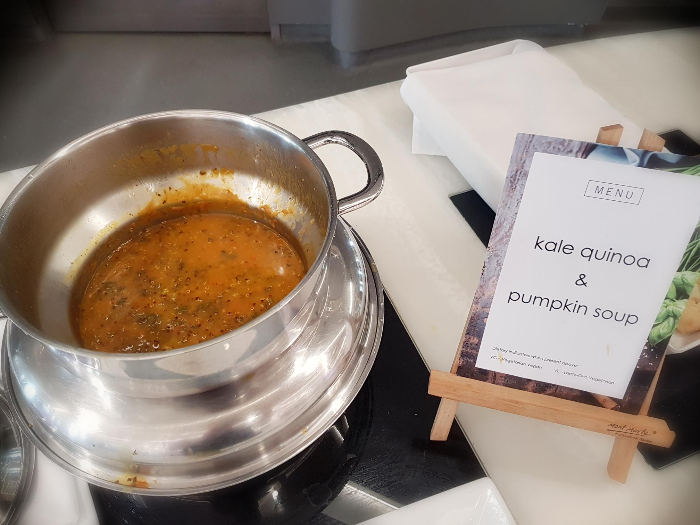 Hot Soup – VA Lounge, Gold Coast Airport
The remainder of the food offerings consisted of rice and tandoori chicken salad, fresh fruits, yogurt and jars stocked with popcorn, pretzels, crisps and mixed nuts.
Then there were cheese, cold cuts and salads to make your own toasties.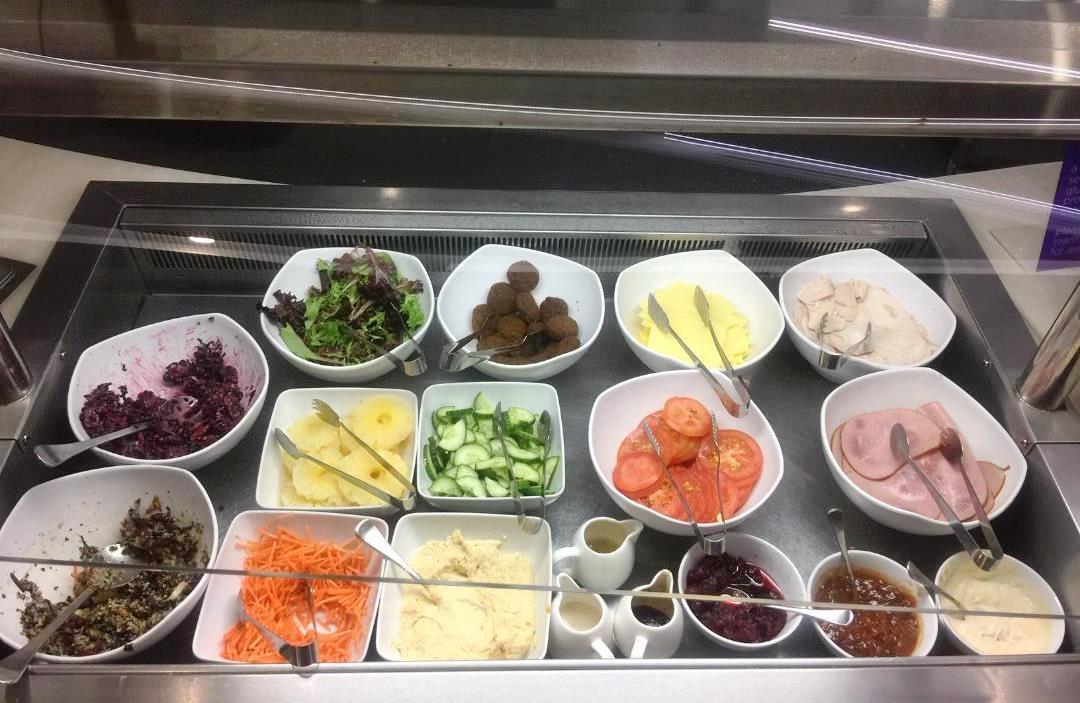 The bar opens at 11 am each morning and the drinks offering featured bottles of self-serve wines and sparkling champagne. The see-thru fridges behind the buffet stand were packed with a selection of beer, soft drinks and fruit juices.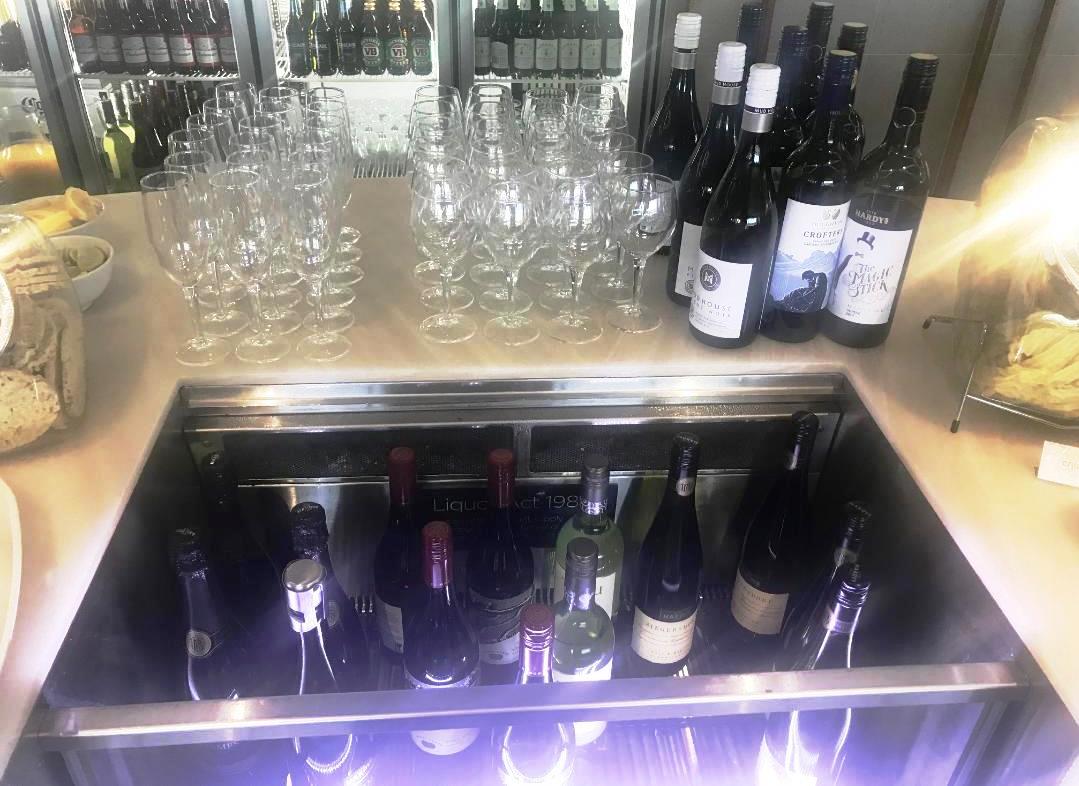 Wine & Bubbly – VA Lounge, Gold Coast Airport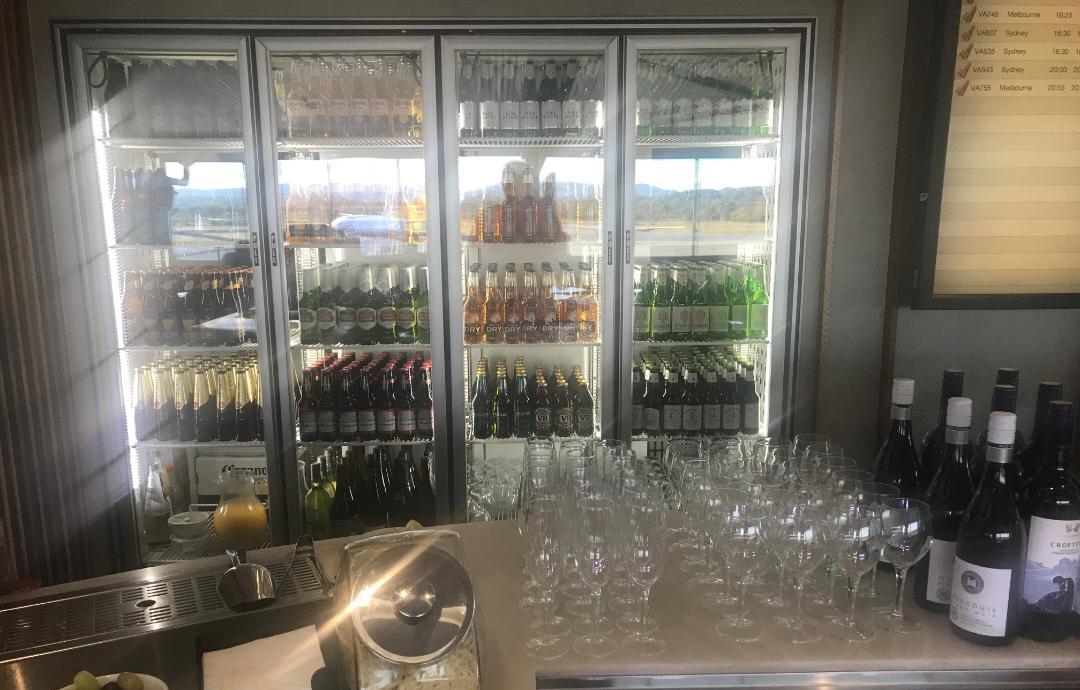 Beer Fridge – VA Lounge, Gold Coast Airport
The lounge also offered a couple of tap beers.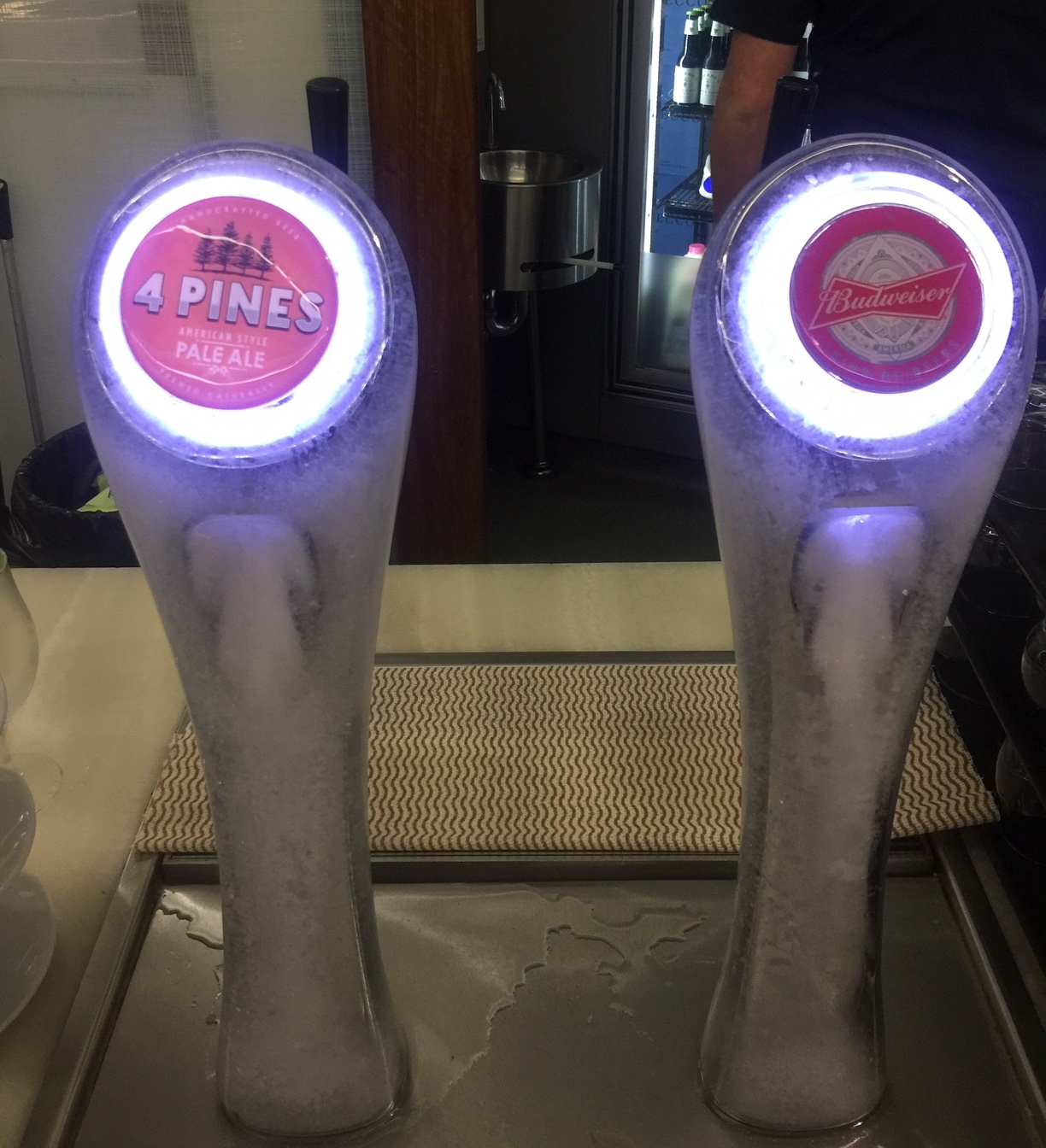 Beer on tap – VA Lounge, Gold Coast Airport
The 2nd, smaller buffet stand was set up cafe style, serving tea and barista made coffee. There were cookies to go with your choice of beverage.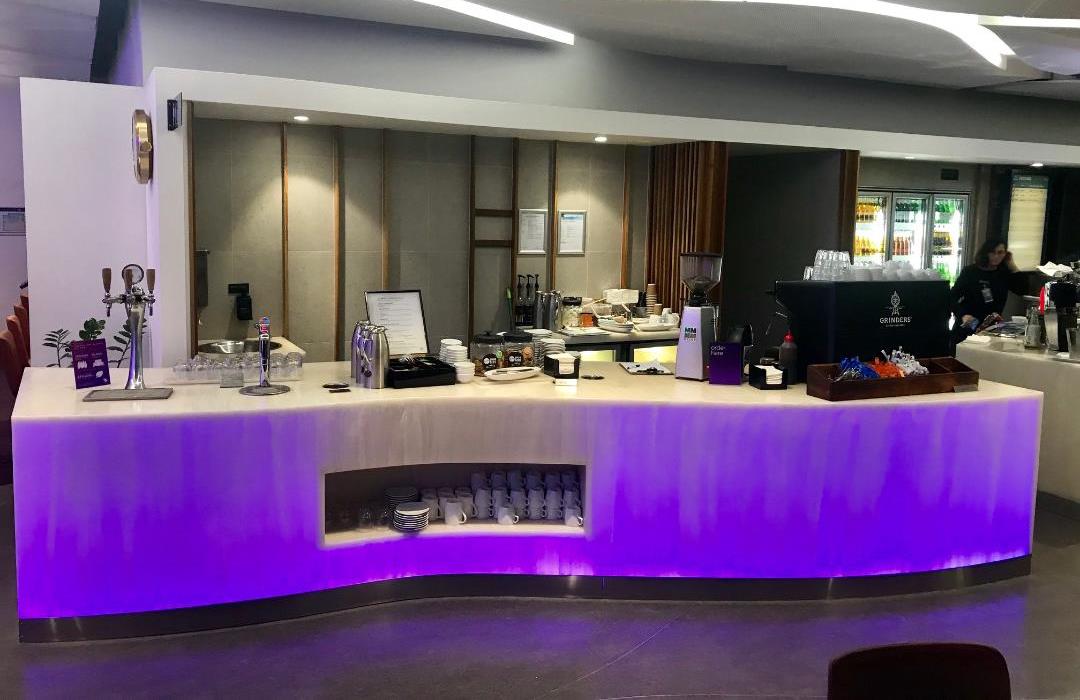 I am a big fan of coffee served at all Virgin Lounges. I like it that they have desisted from taking the easier option of plonking a couple of coffee machines & leave the guests to deal with it. In appreciation, I order a cappuccino every time I pass through a Virgin Australia lounge 🙂
In Conclusion
The Virgin Australia Lounge at Gold Coast airport meets expectations. The food & drinks offering are acceptable, the facility receives plenty of natural light through the day and guests get to enjoy 180 degree views of the runway via the large glass windows.
The lounge was only 50% full during my visit, even so, I found the staff proactively clearing used plates and cutlery off the table. The toilets and shower seem adequate, if a little compact. There is nothing fancy here, so I wouldn't arrive at the airport early to spend time at the lounge. Overall though, it's a serene enough place to be in, away from the cacophony of the terminal, as you wait to board your flight.