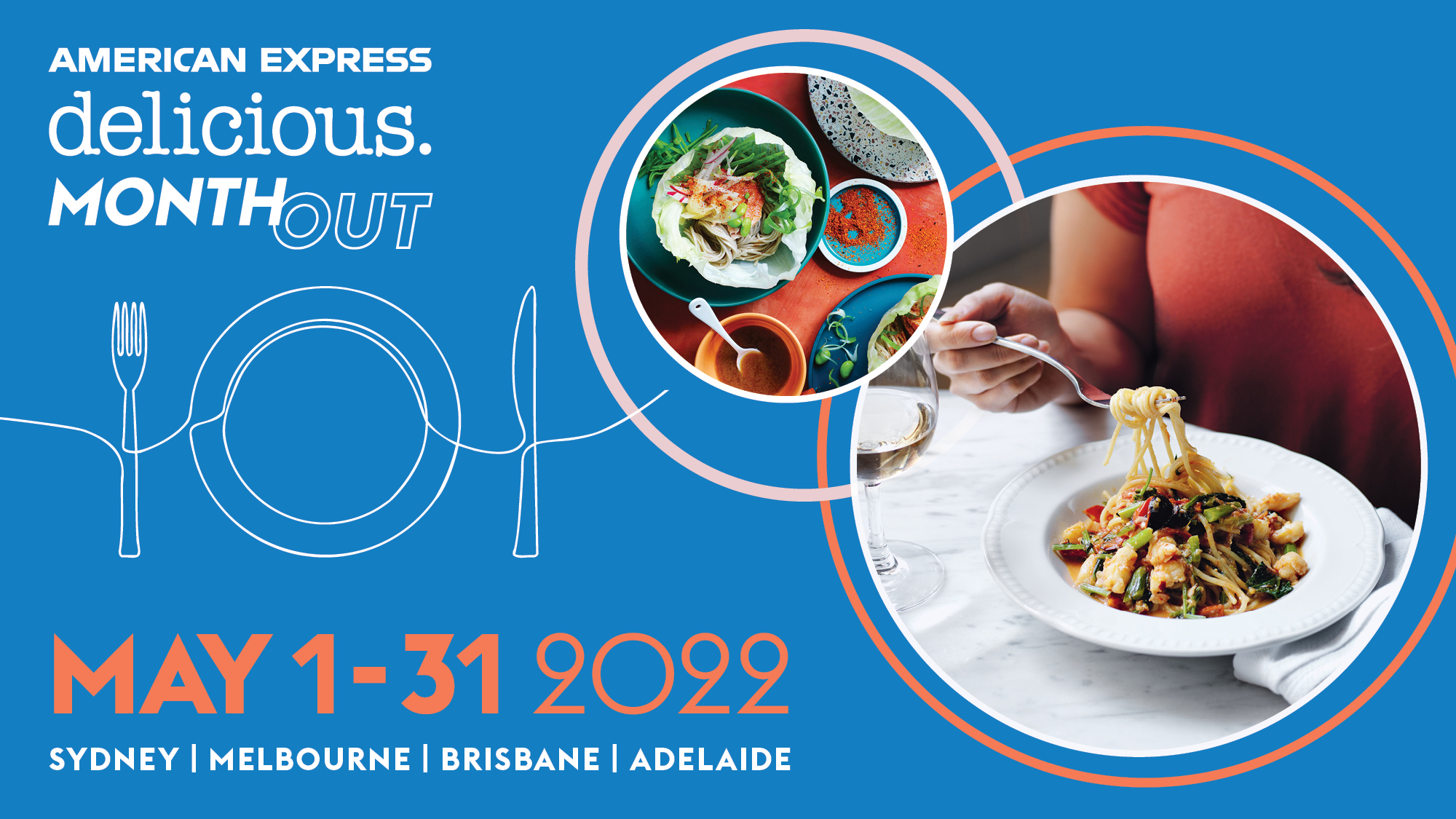 Amex delicious Month Out promotion is now in full swing. Throughout the month of May, American Express cardholders dining at participating restaurants in Sydney, Melbourne, Adelaide & Brisbane can take 20% off their dining bill, up to a maximum of $25.
Note that you get 20% discount per card, so the more Amex cards you have the greater your overall savings which is nice. The discount is offered in the form of statement credit and typically posts a few days after you make the spend but may occasionally take longer.
Make sure you have saved the offer to your card before you go out and spend the money.


Save the offer to your card to get 20% off
Both dine-in and take away should trigger the credit.
Check out the Amex delicious Month Out map for full list of participating venues.
delicious Month Out Events
In addition to the standard cardmember discount, Amex have teamed up with restaurant booking platform RESY and scheduled a number of ticketed dining experiences from some of Australia's top chefs across all 4 cities.
Although the event is open to all, American Express cardmembers can expect to receive some extra benefits including a 15% discount on the ticket price. Prices start at $85 and you can make your purchase through this link.
Just be aware that once bought, the tickets cannot be cancelled, transferred or resold. Also, the 15% discount is only available until 12pm AEST on 4th May, so if you plan to partake in one of these events, there is less than 48 hours left to take advantage of the discounted price.
Check out this link for full details on dates, dining venues, ticket prices and more.
Amex Shop Small Food Truck
The final part of the promotion is the return of Shop Small Food Truck after a 2-year pandemic induced hiatus. If you live in Sydney, Melbourne, Brisbane or Adelaide, mark your calendars and be on the lookout for Shop Small Food Truck handing out complimentary treats on the following dates:
Sydney – Thursday 19 May at Campbell Parade, Bondi Beach between 11:30 am – 3pm

A second Sydney location will be announced in coming days.

Melbourne – Saturday 21 May at Piazza Italia, Carlton between 11:30 am – 3pm

A second Melbourne location will be announced in coming days.

Adelaide – Friday 13 May at Rundle Mall, Adelaide CBD between 11:30 am – 3pm.
Brisbane – Friday 27 May between 11:30 am – 3pm. Location TBA
 
In Conclusion
After taking a break in the last 2 years, Amex delicious Month Out is back in 2022 and offering cardmembers decent savings on their dining bill at a time when inflation is putting tremendous strain on people's living standards.
If you do not have an American Express card and are considering getting one, The American Express Explorer Credit Card is currently offering a Welcome Bonus of up to 150,000 Membership Rewards points when you apply through this link.
This is a card I personally hold in my wallet, and in my opinion, is one of the best value Amex cards in Australia.
If you would like to get a card but are not comfortable paying the annual fee, consider getting The Qantas American Express Discovery Card. This card has ongoing $0 annual fee and is even offering a limited time Welcome bonus of 10,000 Qantas points when you apply through this link.
Apply here for the 150,000 Bonus Membership Rewards Points on The Amex Explorer Card
Apply here for the 10,000 Bonus Qantas Points on The Qantas Amex Discovery Card
Disclosure : If you apply for the card using links in this post and are approved, pointsHq or it's related entity may receive some referral points.