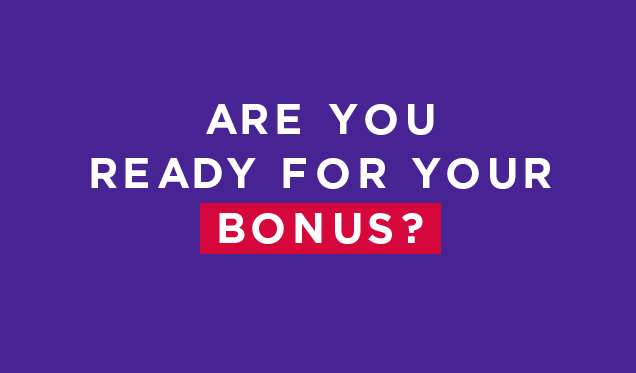 Do you have an American Express card that earns Membership Rewards points? Great, depending on the card you hold, you can currently earn a 15-20% bonus when you transfer Membership Rewards points to your Velocity Frequent Flyer account by 29th February. The offer is not targeted and anybody with a card can benefit from it.
Most Membership Rewards points earning cards are eligible for the 15 % bonus, but The Platinum card, Business Platinum card or the Centurion card gets a higher 20% transfer bonus. Further, to lure these high-spenders into transferring points, Velocity will throw in free upgrade to Velocity Gold or Platinum status if they transfer a minimum number of points.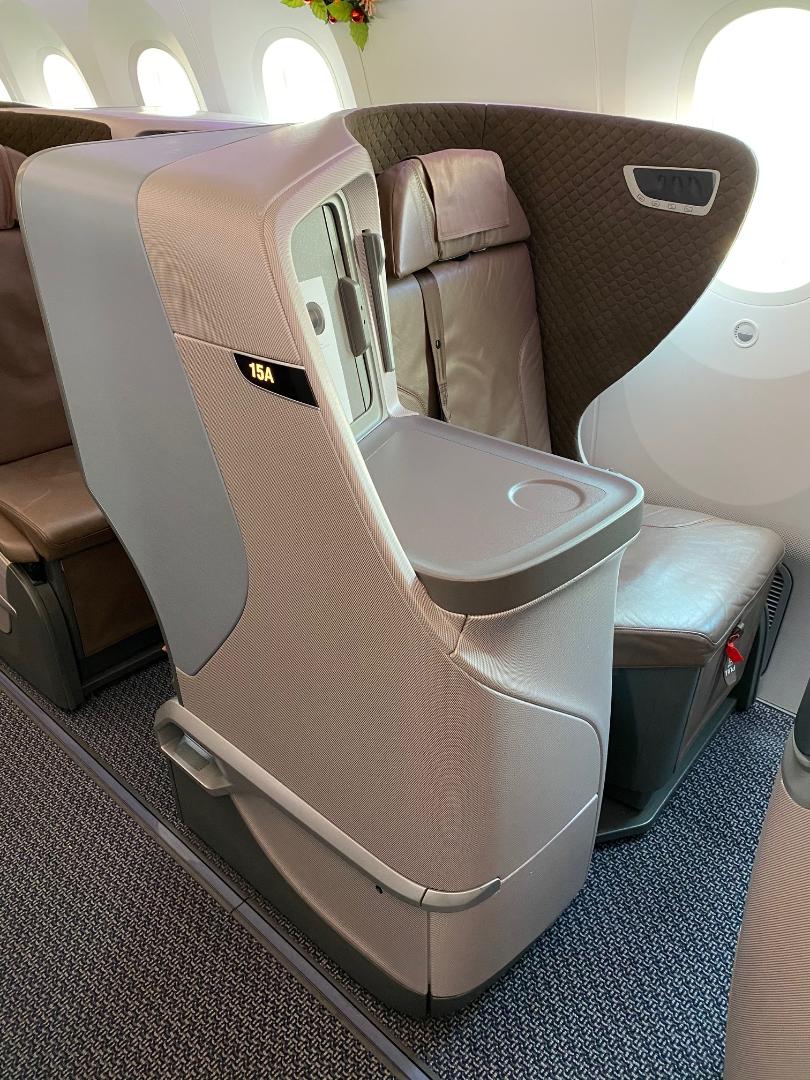 Redeem Velocity points to fly Singapore Airlines Business Class
How does it work
Ordinarily, American Express Membership Rewards points transfer to Velocity in 2:1 ratio (2 Membership Rewards points = 1 Velocity point). However, until 29th February, you have an opportunity to earn a further 15-20% bonus on transferring points.
The deal for Platinum and Centurion card holders is sweetened further, as shown below: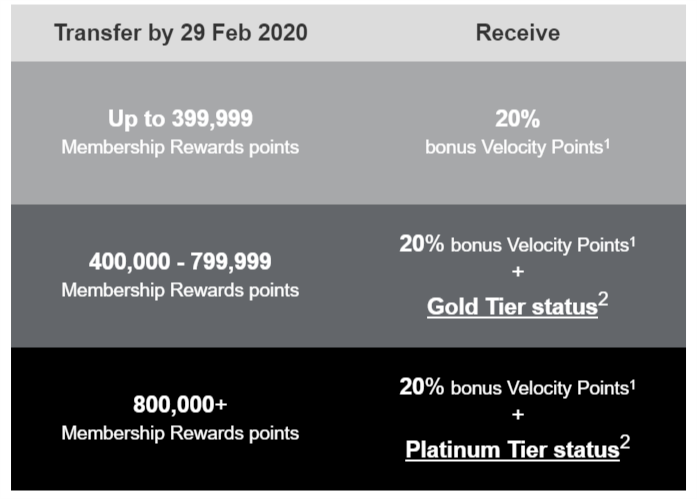 Its worth pointing out that any status awarded as a result of transferring points is valid for the 1st year only. If you wish to retain the status in subsequent years, you are required to meet the normal qualifying conditions linked to the status. You can read more about various levels of Velocity membership, benefits and associated conditions over here.
The other thing to note is that although Platinum or Centurion card-members already have access to Virgin Australia lounges, the upgrade to Gold or Velocity status come with many added benefits such as higher points earn on flights, priority check-in and boarding, higher baggage allowance, free upgrades to business class and much more.
In Conclusion
Velocity points are very easy to earn, so unless you have confirmed travel plans and a specific redemption in mind, I wouldn't recommend you go out of your way to take advantage of this offer.
However, if you are sitting on a mountain of American Express Membership Rewards points and Velocity points are the main frequent flyer points currency you accumulate, it may make sense to transfer points and pocket the bonus. If you wish to read more about earning Velocity points, check out one of my earlier posts via this link.
Do you plan to transfer points? Leave a comment below.