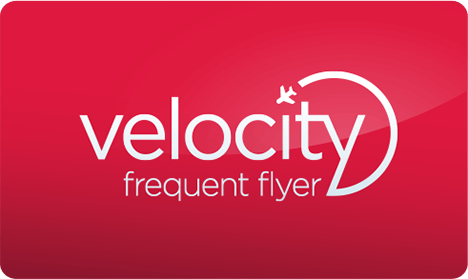 Politicians and media commentators love to throw around the phrase 'Australia is a lucky country'. In some ways, they are right, in other, they are plain delusional.🙄
But when it comes to flying on points & miles, there can be little doubt we are one of the lucky countries. The 2 main points currency in Australia, Qantas & Velocity points are very easy to accumulate. Flying is only one of the many ways (and the least efficient one at that) to build up your points arsenal. Research done over the years show that vast majority of points actually come through non-flying activities.
When it comes to redeeming points for award flights, Qantas points have much wider application, thanks to its One World membership, but many points collectors prioritize earning Velocity points, mainly due to its close partnership with Singapore Airlines and the fact that both Virgin & Singapore don't impose fuel surcharges, keeping the Cash component on award flights significantly smaller than Qantas.
With that in mind, here are 5 easy ways to build up an impressive war chest of Velocity points.
Fill up at BP
If you are alive in 2019, chances are you own and drive a car, if not to commute to work, then perhaps for the weekend grocery runs, to drop your child at Saturday footy or for weekend getaways. Public transport links and frequencies over weekend are patchy at best.
Now then, that pride & joy of yours can't run on water. Next time it demands a feed, pull up at a BP near you.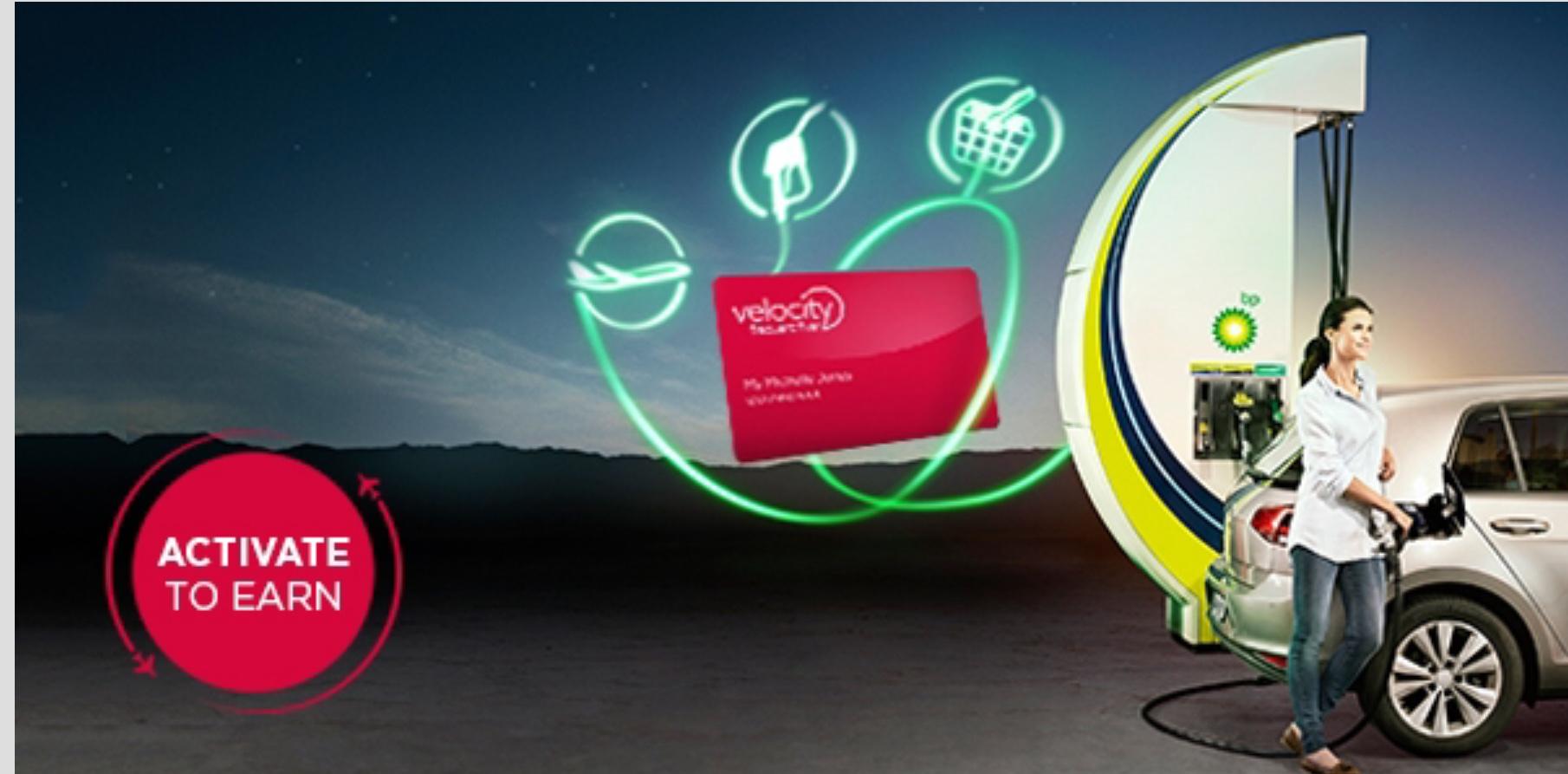 Earn 2 Velocity per litre of fuel at BP
When you fill-up at BP and swipe your Velocity card, you earn 2 points for each litre of fuel. If you choose to pay with one of the bonus-points earning card such as the American Express Platinum Edge, you earn a further 2 Membership Reward points per $ which can be transferred to Velocity 1:1.
Considering the current unleaded fuel price, someone driving a sedan (approx 60 litre fuel tank) & filling-up on a fortnightly basis can earn 120 Velocity points for fuel plus another 160 MR points by paying ($80) with Edge (total 280 points). Do this for a year and you would have earned yourself a rich haul of 7,280 Velocity points, just shy of the 7,800 points required for the short Sydney – Melbourne or Sydney – Brisbane hop.
Points Earned – 7,280
Airport Parking
If you are in the points & miles game, chances are you have at some point driven to the airport & parked your car for a short interstate get-away. Airport parking in major cities can be pricey, more so in Sydney. Don't take my word for it, just look up the money Sydney Airport Holdings (formerly Macquarie Airport) make via its multi-storey car-park. Last year, it made $97 million in parking profits alone. But does airport parking always have to feel like paying a king's ransom?
Enter Looking4Parking, a company that offers both short & medium term secured, under-cover parking at its base in Mascot, approx 5 -10 mins from domestic & International terminals. You can leave your car with them and hop on the free shuttle that runs every 30 mins to get to the airport. On return, they will collect you from the arrivals area and bring you to the car-park.


You can earn Velocity points and save $$$ when you park with Looking4Parking
Parking starts at $13 a day, which means you start your holiday in a cheery mood not having burnt hundreds on Airport parking. That extra $200 saved on parking could be the difference between being stuck in a garden facing room or enjoying ocean views from the upgrade you scored, paid for by the savings made on the parking.
Looking4Parking offers 3 Velocity points per $ spent, with additional bonus points for customers holding Velocity Silver, Gold or Platinum status.
If you take 2 interstate long weekend trips (4 days each) and 1 longer overseas holiday each year (2 weeks), at $12 per day, the total cost is around $264 and you earn 792 Velocity points. For holders of Velocity Gold status, that number increases to 1,386 points, for Platinum, the tally swells to a fairly respectable 1,584 points.
While that may not sound like much, when you add in the convenience of travelling to & from airport in the comfort of your own car, plus thousands of dollars saved from NOT parking directly at the airport, it's a proposition hard to pass.
More info on Looking4Parking can be found here
Points Earned – 792
Car Rentals
So you filled up your car, drove to the airport and parked, all this while cranking up your Velocity points balance. You had a wonderful flight (hopefully in business or 1st, redeemed on points) and have arrived in paradise. What's next?
Well, you can either pre-book the pricey hotel limo or hail an expensive cab to get to the hotel, or you could be smart and push your luggage trolley to that car rental store in the arrivals hall. You see, points earning doesn't have to stop just because you are on holidays.
Rental cars are inexpensive and the options are huge. Some of the well-known companies that are present at most airports are Hertz, EuropCar, Thrifty, Avis and Budget to name a few.


Rent with EuropCar and earn Velocity points
Of these, Velocity partners directly with the 1st three while Budget is a partner of flybuys that lets you earn flybuys points which can be transferred to Velocity.
On Hertz, EuropCar & Thrifty rentals, Velocity members can earn anywhere between 3-6 points per $ depending on their status with Velocity. For example, this is the earning rate with Europcar.


Earn between 4-6 points per $ with Europcar
If you hire a car through budget, you can earn 3 flybuys points per $, which can be converted into approx 1.3 Velocity points.
Given the wide variance in earning rates and the slightly funny way in which these companies compute points, it's impractical to present all the scenarios and points outcome in each case. Broadly speaking, the daily rate constitutes of the actual cost of hire, plus a whole range of fees and taxes. So if the cost of hire is $60/day, you would typically earn points on roughly 50% ($30).
Continuing on from the example stated above, (22 days of holiday per year), a Velocity Gold member earning 5 points per $ and paying $30/day, would earn approx 3,300 Velocity points, while a Platinum member earning 6 points per $ will earn 3,960 points per year.
Again, in isolation that doesn't sound like much, but when combined with the savings made on exorbitant taxi or Uber fares, plus the independence & convenience of driving your own car, it's a worth your consideration. For more details on Velocity's partnership with Car Rentals company, look here
Points Earned – 3,300 (Gold status)
Food Delivery
While the above 3 require you to actually travel to earn points, this particular option merely needs you to reach out for your iPad or the smart phone. If you are anything like me, you love your food 😋 without actually loving the 'cooking' part.
Admit it, after a long day at work, you just want to plonk yourself on the couch & gorge on some 'comfort food', all the while streaming Netflix or watching the next episode of 'The Bachelorette'. The sheer thought of toiling away in the kitchen is an appetite killer.
Menulog to the rescue
Despair not, next time hunger pangs strike, log into your Velocity account, go to the e-store and navigate to Menulog. Click on the link, which takes you to the Menulog website. From here on, put in an order like you normally would if you went to Menulog site directly.


Order food on Menulog through Velocity e-Store and earn 2 points per $
'I am famished, I want my food and I want it right now' I hear you say. Why then should I go about ordering food in a round-about manner? you may ask.
Very well then, you should do that because going through Velocity e-store means when the doorbell rings, your piping hot mains come accompanied with a side-serve of Velocity points. Menulog will award you 2 Velocity points for each $ you spend. Some businesses do charge a small delivery fee (about $5), but most deliver free if you meet the minimum spend. Just make sure the cookies on your device is turned on so that Velocity can track the transaction.
Someone ordering food through Menulog twice a week, spending $40 on each occasion will have accumulated a handy 8,320 Velocity points over a year. Charge it to a points earning card and even at a sub-par 0.5 point per $, you would have earned a further 2,080 points, giving you a grand total of 10,400 Velocity points, enough for a one way economy flight from Singapore to Kuala Lumpur on Singapore Airlines.
From my experience, points from Menulog generally post in your Velocity account a month after the spend.
Points Earned – 10,400
American Express 'Refer a Friend' program
Let's face it, points don't grow on trees. If you want to earn them, LOTS of them, you should be prepared to spend money, in some cases, LOTS of money. But imagine if there was a way you could turbo-charge your points tally without spending money. I mean no money, not a dollar, not even a cent. If all this sounds utopian, let me show you the way to 'Shangri-La'.
If you are the proud owner of an American Express card, you have points earning power vested in you that you may be unaware of. All directly issued American Express cards come with 'Refer a Friend' program. This program allows you to generate your own referral link which you can share with family & friends who may be interested in getting an American Express card. If they apply for a card via your link and are successful in obtaining it, American Express will send your way, anywhere between 10,000 and 30,000 points per referral, depending on the card you own.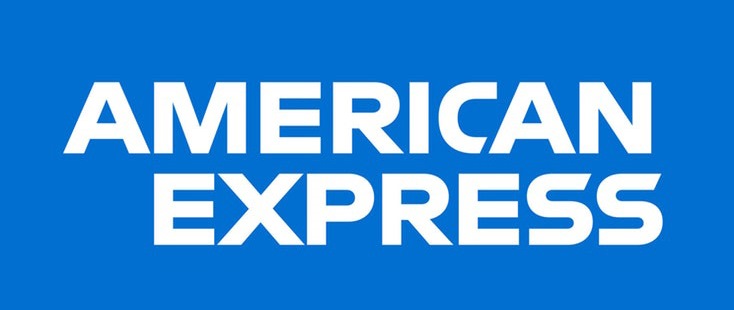 Refer friends and family for American Express cards and earn points
You can earn up to a maximum of 200,000 points per calendar year. When transferred 1:1 to Velocity Frequent Flyer program, that's enough for a return business class flight from any Australian East-coast capital city to places like Los Angeles or San Francisco in United States.
One of the most popular American Express card is the American Express Explorer card. If this card finds a place in your wallet, even 1 successful referral each year will bring you 30,000 points, almost enough for a return economy flight from Perth to Broome, or by transferring them to Etihad Guest, you could fly Virgin Australia business class one-way on routes such as Sydney to Cairns or Melbourne to Hamilton Island for a paltry 13,800 points with another 8,700 points left in the kitty.
Points Earned – 30,000
American Express is making significant changes to its Membership Reward program in April 2019. Under these changes, the earning rates on various cards and transfer rates to it various partners are being adjusted. More details here
In Conclusion
Individual circumstances vary and the above scenarios may not apply to everyone.
You could be someone who may order food on Menulog only on occasions, but drive a big 4WD with higher fuel consumption and as a result may spend more on fuel. On the other hand, you may be someone who successfully refers 3 or 4 of your friends & family members for an American Express card and earn over 100,000 points.
However, on balance, if you followed the above methods, you would have earned yourself a grand total of 51,772 points every year. You can put those points towards a return economy flight from Melbourne to Fiji or Sydney to Bali, still leaving you with over 7,000 points to utilise elsewhere.
How do you maximise points earning on your daily spends? Leave a comment below and share with others.