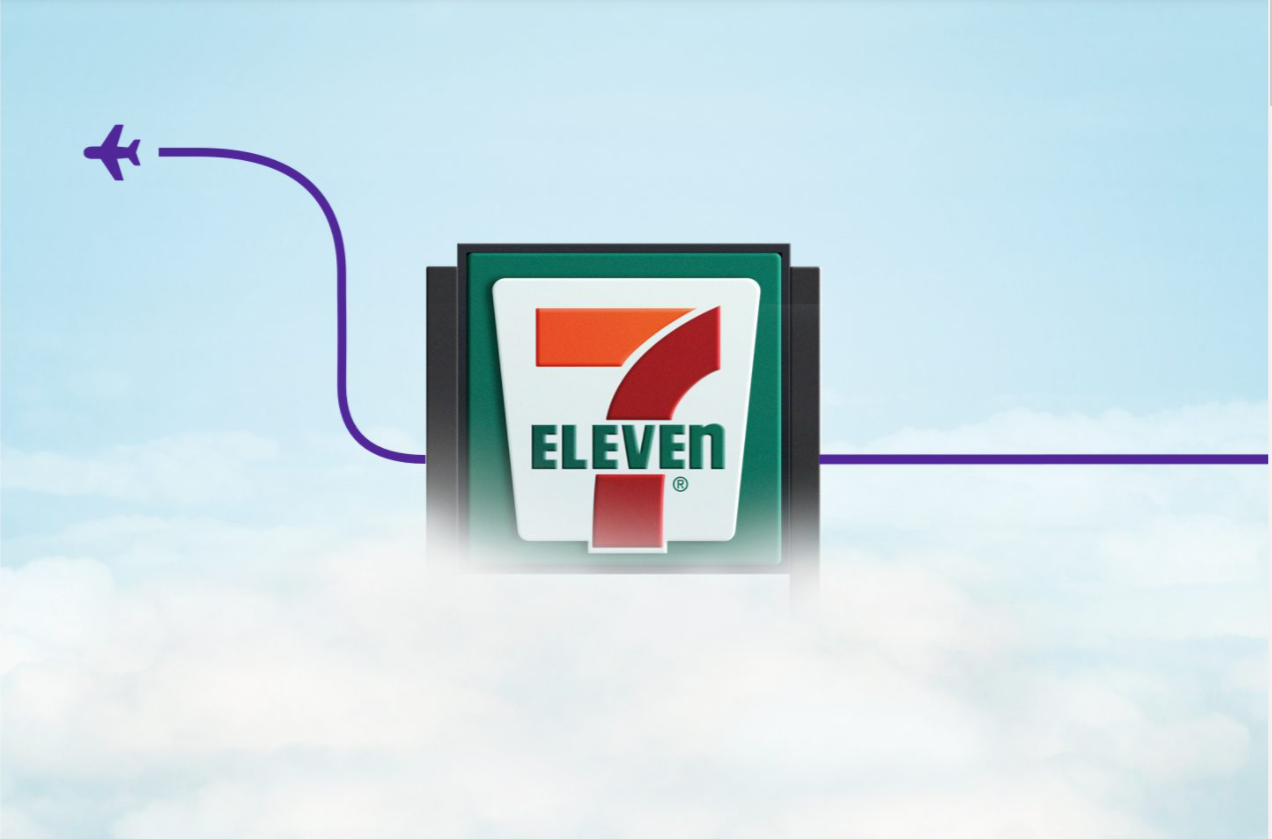 It's now over 2 years since Velocity Frequent Flyer Program and 7-Eleven teamed-up, and I have been pleasantly surprised at just how well the partnership has been going over this time.
Back in 2019 when BP dumped Virgin Australia and courted Qantas, Velocity loyalists feared that the program may struggle to find a replacement, and even when it did, the terms of engagement with the new partner would be far worse than it had with BP. They couldn't have been more wrong.
What we have witnessed over the last couple of years is consistent promotions and a much more superior points earning rate on fuel and in-store spend than the one between Qantas and BP.
Earning Velocity Points at 7-Eleven
Velocity members can earn points at 7-Eleven on all types of fuel purchase and most in-store spend. Specifically, members earn :
2 Points per litre on premium fuel (Extra 95, Mobil 98 Supreme+).
1 Point per litre on regular fuel ( Special Unleaded 91, Special E10, Special Diesel).
2 Points per $1 spent on food, drinks and other eligible items.
Note that there are a small number of in-store items such as tobacco and tobacco related products, mobile phone recharge vouchers, sim cards, opal cards, gift cards etc which are not eligible to earn points. See this link for more information on what's excluded.
How to earn points at 7-Eleven
I take it that most people who are into points and miles will be well familiar with the process. That said there are always a few newbies around, so for the benefit of those here is a quick summary.
Download the My 7-Eleven app on your phone (App Store or Google Play) and sign-up for an account.
Log into your account on the app and link it with your Velocity Frequent Flyer account.
Once linked, simply scan your MyCard in the My 7-Eleven app or your digital Velocity Frequent Flyer Card in the Velocity app at the checkout before making payments.


Earn Velocity points on spends at 7-Eleven
Note that the process of linking accounts can only be performed via the My 7-Eleven app. You cannot do this on the Velocity app or the website.
Where to check new Promotions
The best place to check for any promotion you may be targeted for is on your Velocity app. The app lets you activate the offer in a jiffy so you can soon be on your way to earning points.
If you are subscribed to 7-Eleven and Velocity marketing e-mails, you may also receive promotional offers on the email. Beware that these emails can often times be diverted straight to your Spam box, so remember to check it from time to time.
Earn up to 3,500 Velocity Points with September Promotions
Like I said earlier, I have been very impressed with the way 7-Eleven and Velocity constantly incentivise members to fill-up or make in-store purchases. There's hardly a period when they are not running promotion of some kind, although many of these are often targeted and not available to everyone.
For the month of September, I can see at least 2 different promotions offering members an opportunity to earn up to 3,500 bonus Velocity points.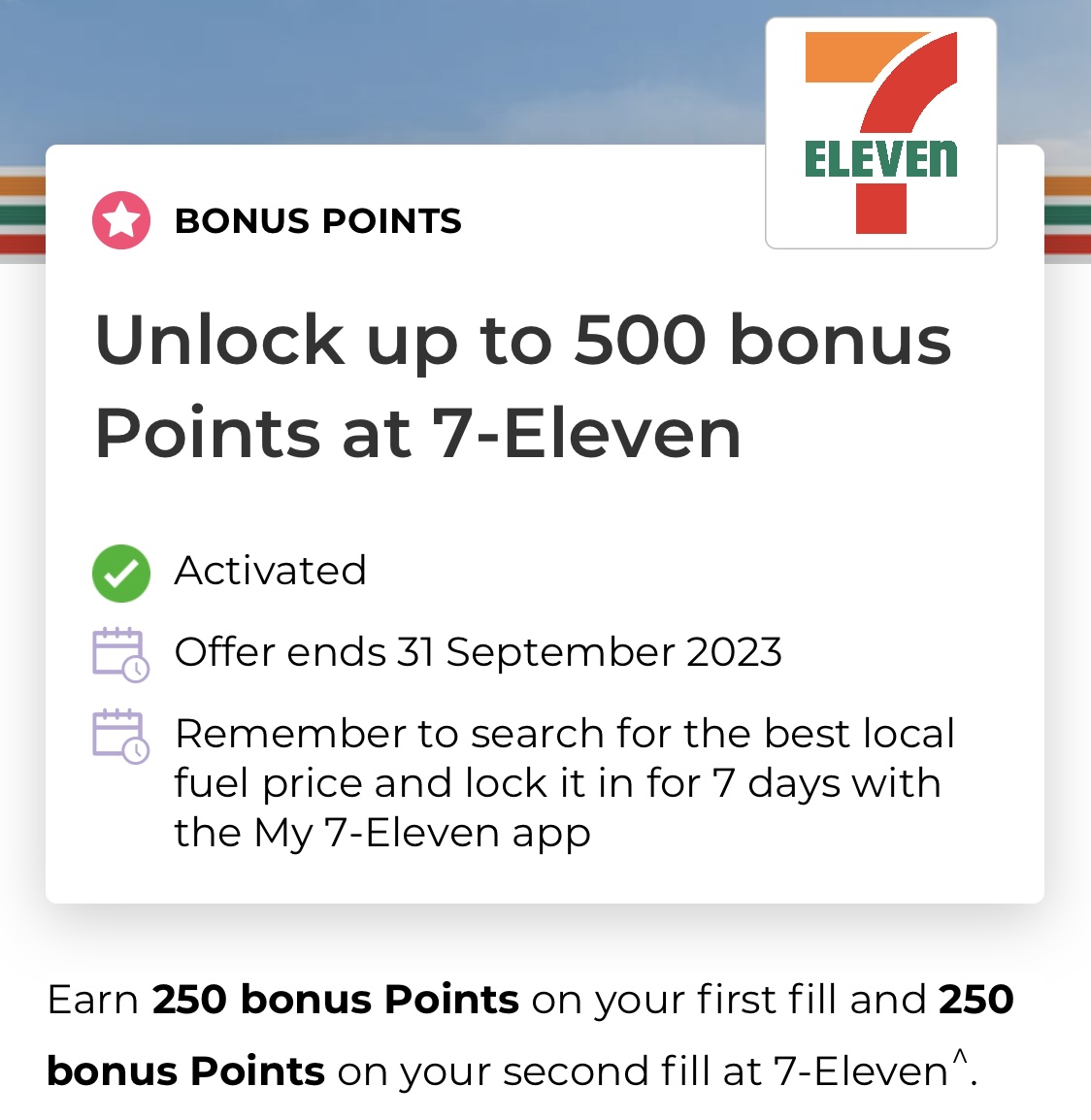 This is probably amongst the easiest of promotions we see from 7-Eleven. Members will earn 250 bonus Velocity points on each occasion they fill up (up to 2 times) in September. The promo is valid for all fuel types and there is no minimum spend requirement.
Just be aware that you can earn bonus points only once on each calendar day. So make sure to spread it over different days.
All up, there's 500 bonus Velocity points up for grab.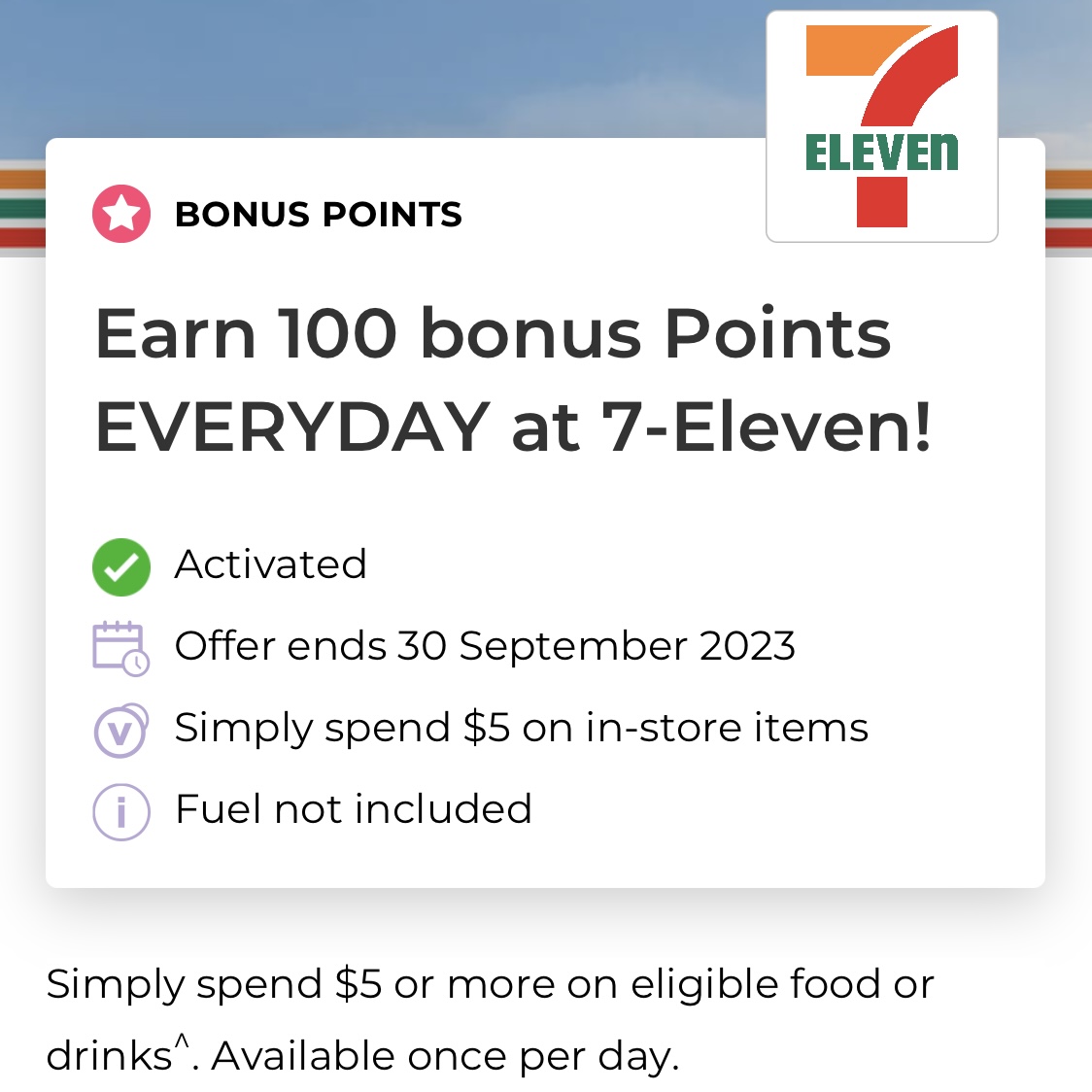 This promotion is slightly trickier as you can see above. Members can earn 100 bonus Velocity points each day in September when they spend $5 or more on food, drinks or other eligible in-store items.
While its easy enough to make the odd $5 spend, doing it day after day for the whole month can be quite challenging. Even so, if you don't mind the coffee at 7-Eleven and are happy to grab the odd sandwich, hot roll or sushi for lunch, it is possible to maximise this promotion.
Do it for a month and you will walk away with a not-too-shabby haul of 3,000 bonus Velocity points.
In Conclusion
A well designed loyalty program is one that is engaging and changes consumer behaviour. If my own experience over the last year or two is anything to go by, both Velocity and 7-Eleven should be very proud of the way they have built this partnership.
There are reports in media that the current owners of 7-Eleven in Australia have put the business on the block. I can only hope that the new owner will recognise and appreciate the value their partnership with Velocity brings to their business and not look to make any drastic changes.