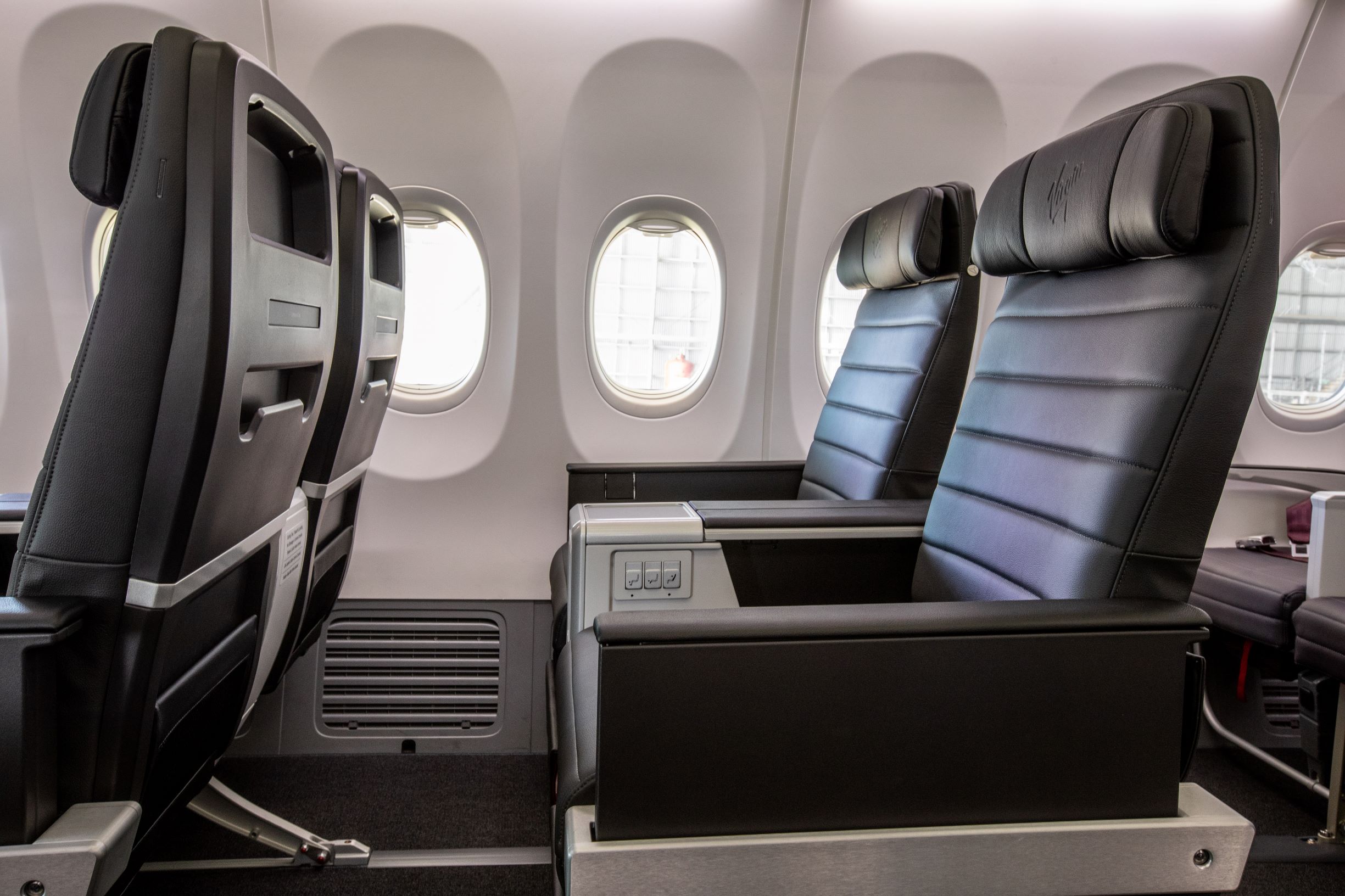 Velocity Platinum is the highest tier status in the Velocity Frequent Flyer program, which is the loyalty program of Virgin Australia. The program offers different membership tiers, such as:
Red: The base level.
Silver: The first elite tier.
Gold: The second elite tier.
Platinum: The highest elite tier.
Each tier comes with its own set of benefits, including priority boarding, lounge access, bonus points earning, and other perks, with Platinum status offering the most extensive range of benefits.
In this post, I want to take a detailed look at how you can earn the Velocity Platinum status, its benefits and whether its worth the effort.
Earning Velocity Platinum Status
Earning status is all about maximising status credits.
You need to earn 1,000 status credits and fly 8 eligible sectors to earn Velocity Platinum status in the maiden year.
You need to earn 800 status credits and fly 8 eligible sectors to maintain Velocity Platinum status in subsequent years.
If you are not familiar, Velocity Frequent Flyers earn status credits each time they fly with Virgin Australia and on eligible partner airlines (such as United, Singapore Airlines, ANA etc). Refer to this link for full list of partners.
The number of status credits earned per flight depends on the class you fly (Economy, Business, First) and type of fare you buy (Lite, Choice, Flex, Business etc). Generally speaking, more expensive tickets earn a higher number of status credits, although there are exceptions.
Velocity will upgrade you to Velocity Platinum as soon as you have clocked the required number of status credits. Once you earn it, the status is valid for the following 12 months. For instance, if you hit Velocity Platinum on 2 August 2023, you will keep the status until 2 August 2024.
Another important point to remember is that you generally do not earn status credits on Velocity Reward Flights, ie, on flights where you redeem Velocity points.
Benefits of Velocity Platinum Status
Having done all that hard work earning the status, it is now time to sit back and soak in the benefits your coveted Platinum status bestows upon you. While the full list of benefits is quite exhaustive to cover, I do want to talk about some of the practical benefits that Frequent Flyers most value.
Lounge Access
Access to Virgin Australia Lounges is one of the most desirable perk that status holders value. As a Velocity Platinum member, you get complimentary access to the following lounges prior to your outbound flight.
Domestic Flights
Virgin Australia offers a small network of domestic lounges. Whilst not nearly as extensive as the Qantas lounge network, you will find Virgin Australia lounges at the following airports.
Sydney
Melbourne
Brisbane
Adelaide
Perth
Canberra
Gold Coast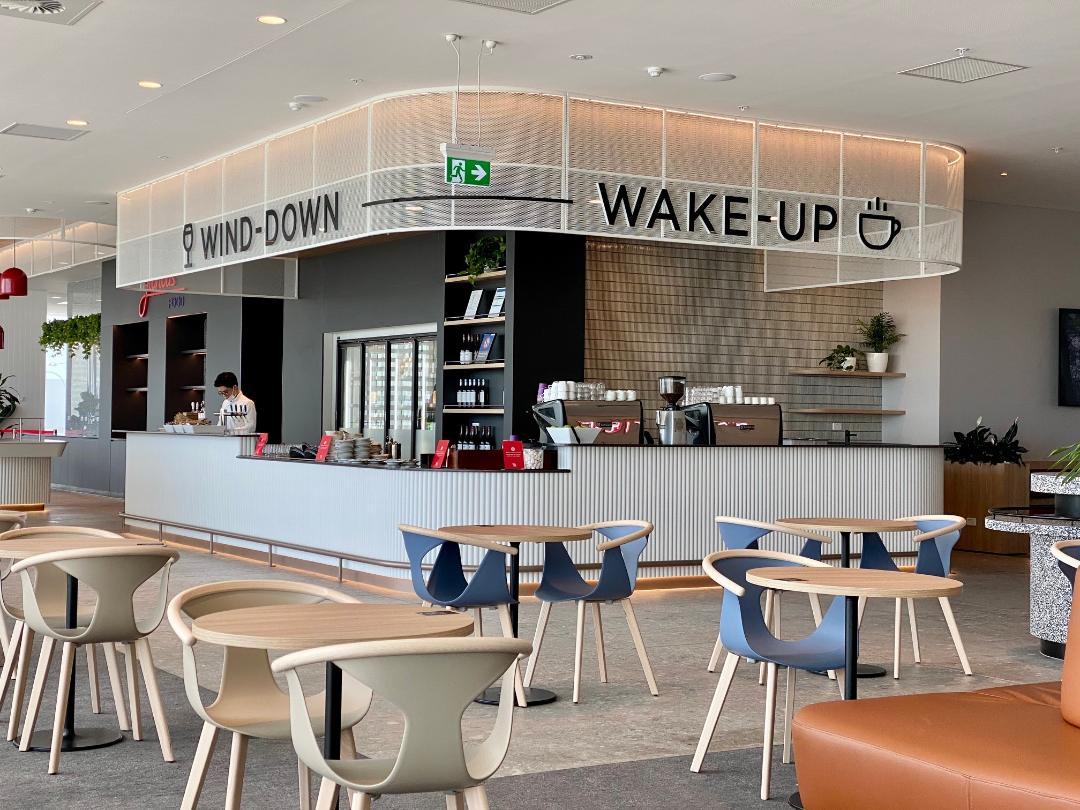 Virgin Australia Lounge, Adelaide Airport
When flying Virgin Australia, Velocity Platinum members receive complimentary access to these lounges. They are also able to invite up to three additional guests, plus up to three children aged between 2 to 17 years, into Virgin Australia Domestic Lounges.
Subject to space availability, members and their eligible guests are also able to access the lounge immediately upon arrival on a Virgin Australia flight.
International Flights
Given that Virgin Australia are primarily a domestic airline with only a smattering of international and trans-tasman flights to their name, lounge access on these flights are both inconsistent and complicated. Before I talk more about it, I should mention that Virgin Australia do not currently operate any international lounges at any international departure port.
That said, if you are flying out from a city like Adelaide or Gold Coast where both domestic and international flights operate from the same terminal, you may be able to access the lounge prior to your flight. Remember to leave plenty of time at hand if you are attempting this, as you will still be required to proceed to the International departures area and clear immigration and security.
If you are travelling on a partner airline operated flight, you may have access to one of the partner airline operated lounges. You are also able to bring in 1 guest with you. For instance, as a Velocity Platinum member you can access Air Canada's Maple Leaf Lounge when flying Air Canada in any class.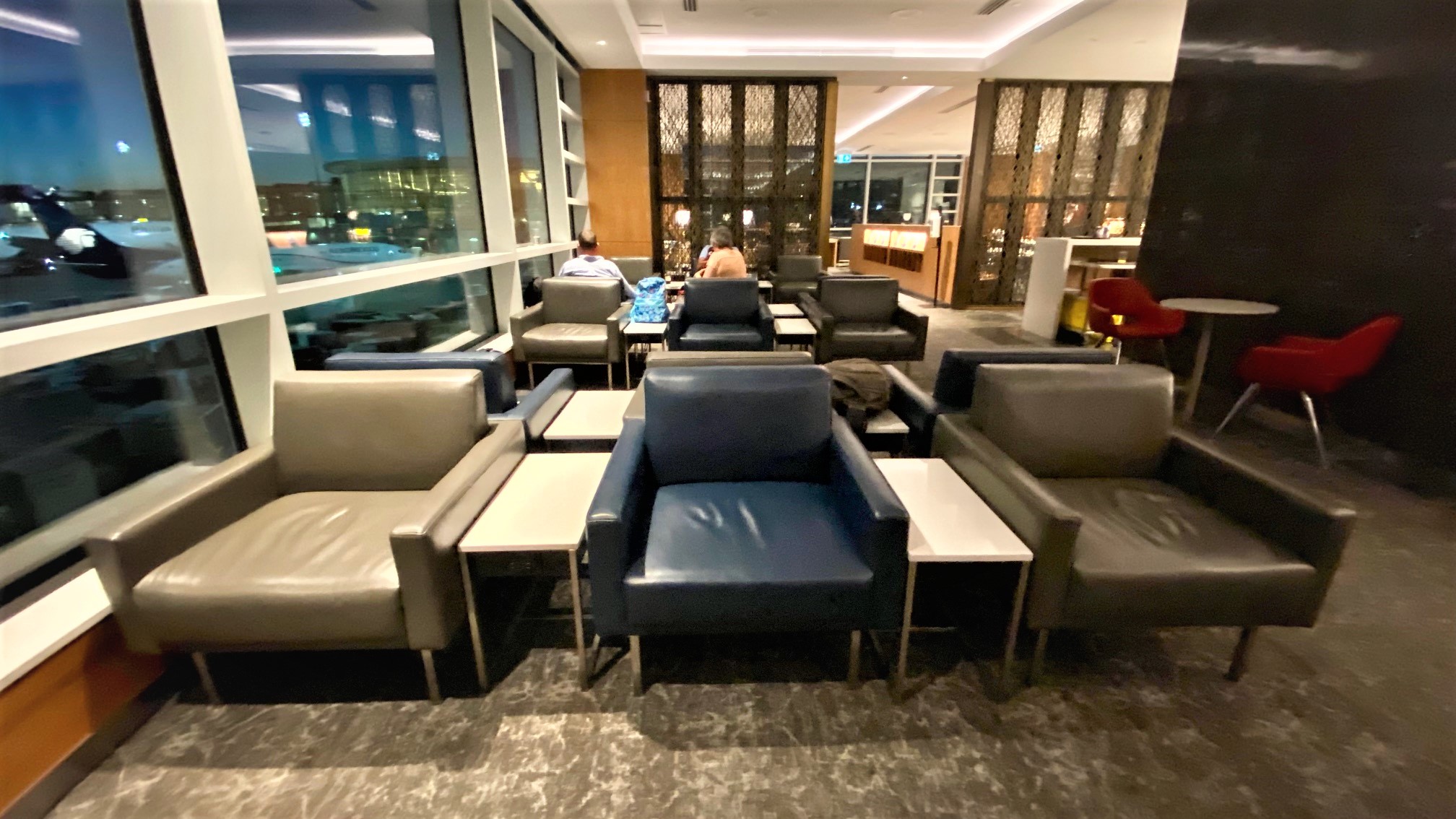 Air Canada Maple Leaf Lounge, Vancouver Airport
Besides Air Canada, Velocity Platinum members can access the following partner lounges when travelling with them in any class :
Singapore Airlines KrisFlyer Gold Lounge in Singapore And Silverkris Lounge everywhere else.
Qatar Airways Platinum Lounge in Doha.
Etihad Airways First Class Lounge in Abu Dhabi.
United Clubs in United States when flying United Domestic as part of an international itinerary.
Virgin Atlantic Clubhouse in United Kingdom.
South African Airways Lounge in South Africa.
It goes without saying that if you are flying Business or First Class with one of the Velocity partners, you can access these lounge as part of your premium cabin ticket. Further, you may also be granted access to some of the more premium lounges which these airlines reserve exclusively for those flying in Business or First Class, such as Qatar Airways Al Safwa First Lounge in Doha.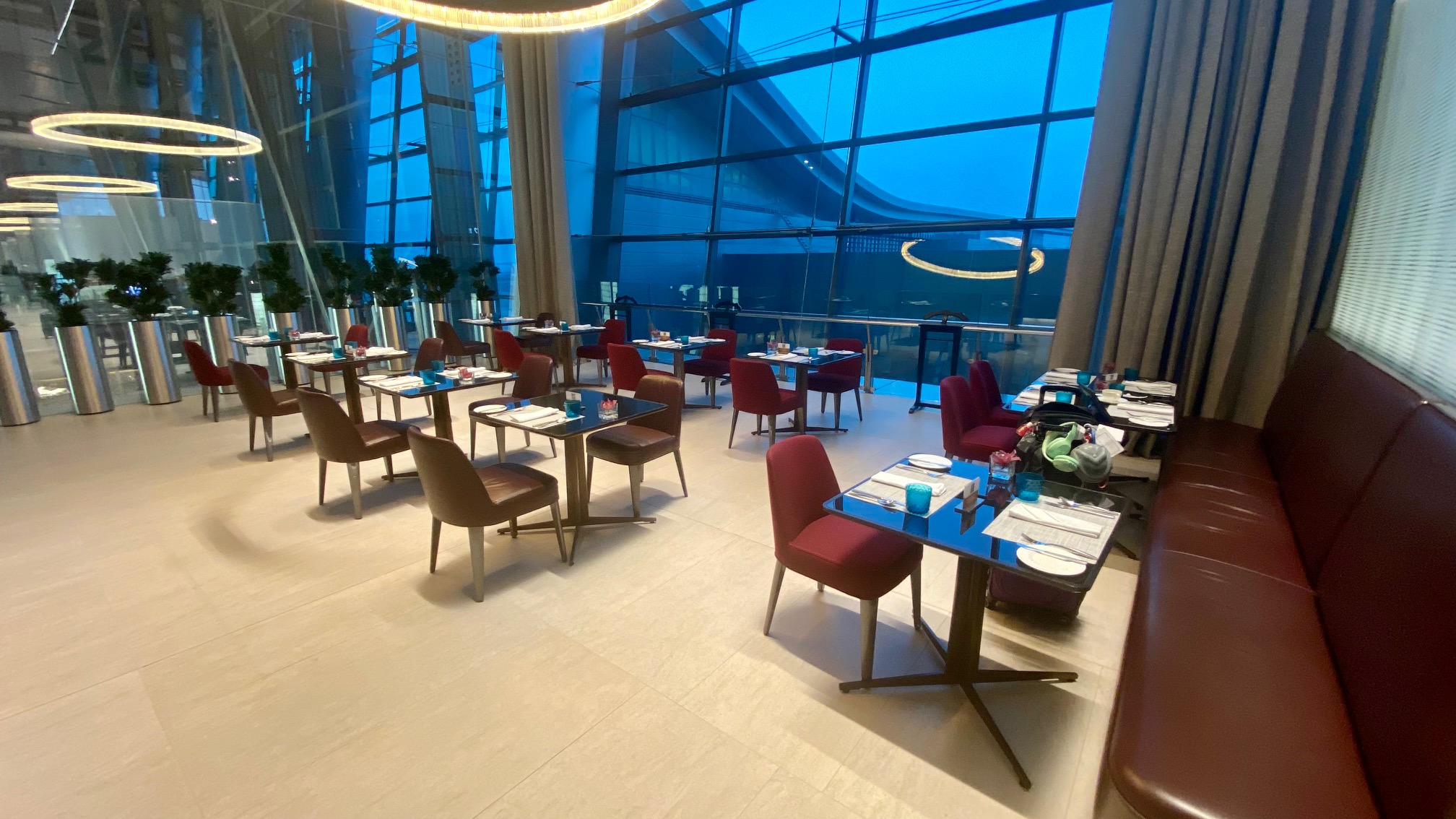 Qatar Airways Al Safwa First Lounge, Doha Airport
Bonus Points
As a Velocity Platinum member:
You will earn 100% bonus points on eligible Virgin Australia flights. This translates into earning 10 Velocity points per $1.
You will also earn 50-100% bonus points on eligible partner flights such as those operated by United, Etihad, Qatar Airways and Singapore Airlines with a VA flight number.
Complimentary Economy X Seating
After lounge access, I consider this to be the best perk of Velocity Platinum status. As a Velocity member, you and your travelling companions in the same booking may select Economy X seating providing extra legroom and preferred overhead locker space on Domestic and International Short Haul flights operated by Virgin Australia.
If you are lucky enough to be seated in Row 3, the legroom on offer is just as good as the one in Business Class.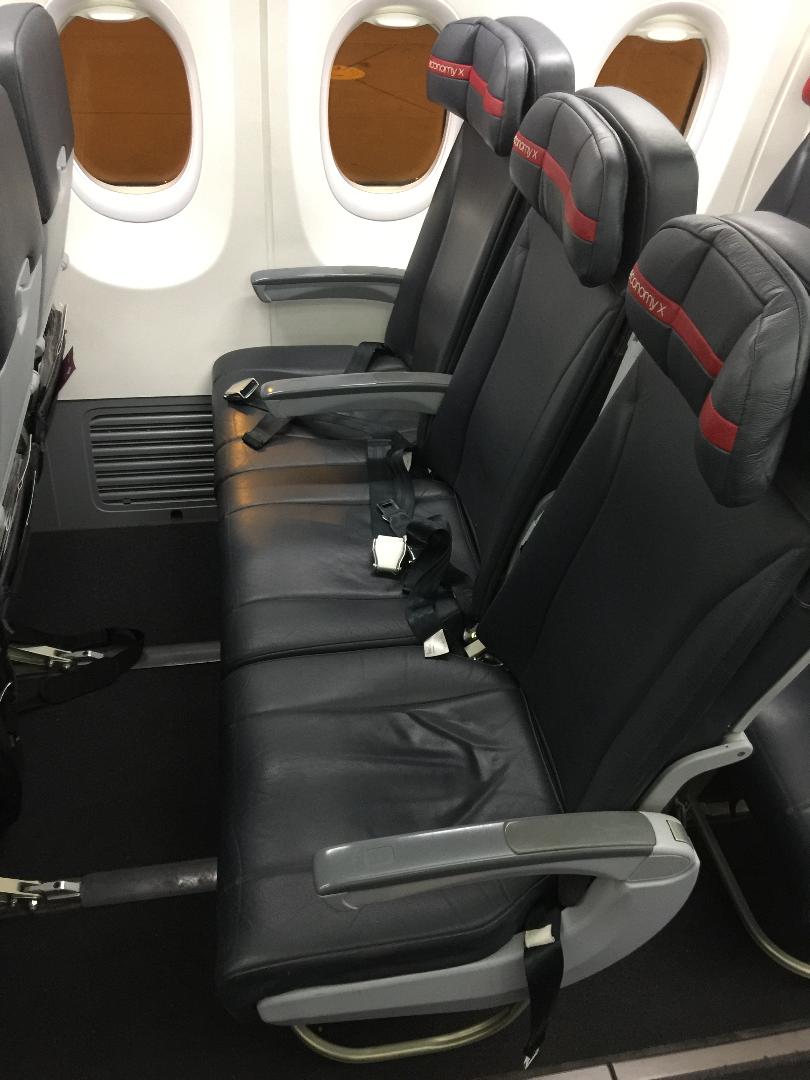 Velocity Platinum members get free access to Economy X Seats
Upgrade Me Platinum Offer
As a Velocity Platinum member, you receive four complimentary Business Class upgrades per year. The catch is that you can only upgrade to Business when flying on a Flex fare which is the most expensive Economy fare. You can also use the complimentary upgrades for any guests travelling with you on the same flight, when booked on a Flex fare.
In many instances, the Flex fare is only slightly cheaper than the Business Class fare which greatly diminishes the value of this benefit. However, if you are able to find an inexpensive Flex fare and there is upgrade space available, the benefit can potentially be quite valuable.
Economy Reward Seat Guarantee
Like the Upgrade Me Platinum Offer, there are mixed opinions as to the actual value of this benefit too. The way this works is that as a Velocity Platinum member, you and up to 3 guests are offered guaranteed access to Economy Reward Seats on any Virgin Australia operated domestic or international flight. The guarantee is good for 1 trip per year.
Besides the fact that the guarantee isn't applicable for Business Reward Seats, there are a couple of other riders that make this benefit rather unappealing :
The Guaranteed Economy Reward Seats must be booked at least six months prior to the desired departure date.
You must also allow a leeway of at least three days for international flights and one day for domestic flights on either side of the desired departure and return dates.
In other words, to avail this benefit Platinum members must make the booking at least 6 months out and then allow 1 week worth of flexibility for Virgin Australia to honour it. I mean unless you are a family with school-aged children who plan well ahead and only travel during specific times of the year, this benefit is very difficult to use.
In Conclusion
As you can tell, while Velocity Platinum status offers some worthwhile benefits such as Complimentary Economy X seating and access to various Virgin Australia and partner lounges, it is nearly not as exciting as what top tier status holders from many other airlines receive.
For the occasional flyer, it does not make sense to go out of the way to earn status. It is also not worth the effort if you mainly fly Business or First Class, are not particularly loyal to Virgin Australia or frequently redeem points towards premium cabin travel, since your ticket already includes many of the perks that status offers.
However, if you frequently travel for work and your employer picks up the tab, or if you are a business owner and able to expense the flights for tax purposes or just want bragging rights (don't do it), holding Platinum status with Virgin Australia might be worth it.
Which Velocity Platinum benefit do you most value? Leave a comment below.