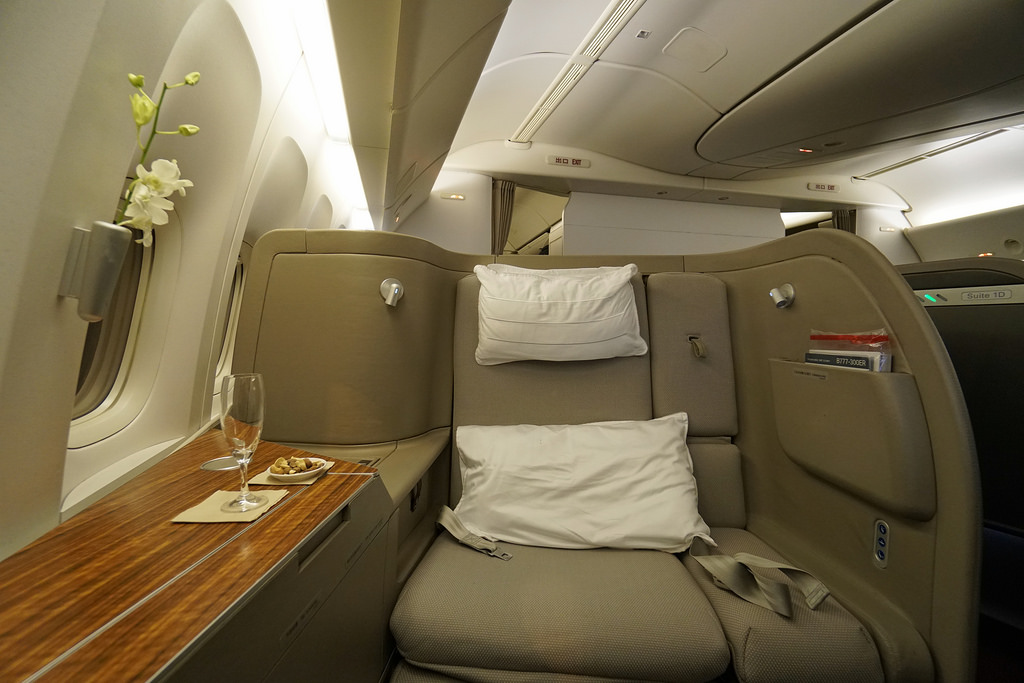 Another day another devaluation, its been that kind of week unfortunately. Cathay Pacific is making changes to Asia Miles Frequent Flyer Program. There are some positive changes, but its mostly bad news as is typically the case whenever airlines alter their redemption pricing.
Note that these changes apply to redemptions on Cathay's own metal and one-world partner flights both. The changes take effect on 1 October 2023, meaning members have just under 2 months to lock-in any future bookings at current prices.
To get a good idea of the upcoming changes, first up, lets take a look the current award pricing.
Asia Miles Pricing until 30 Sept 2023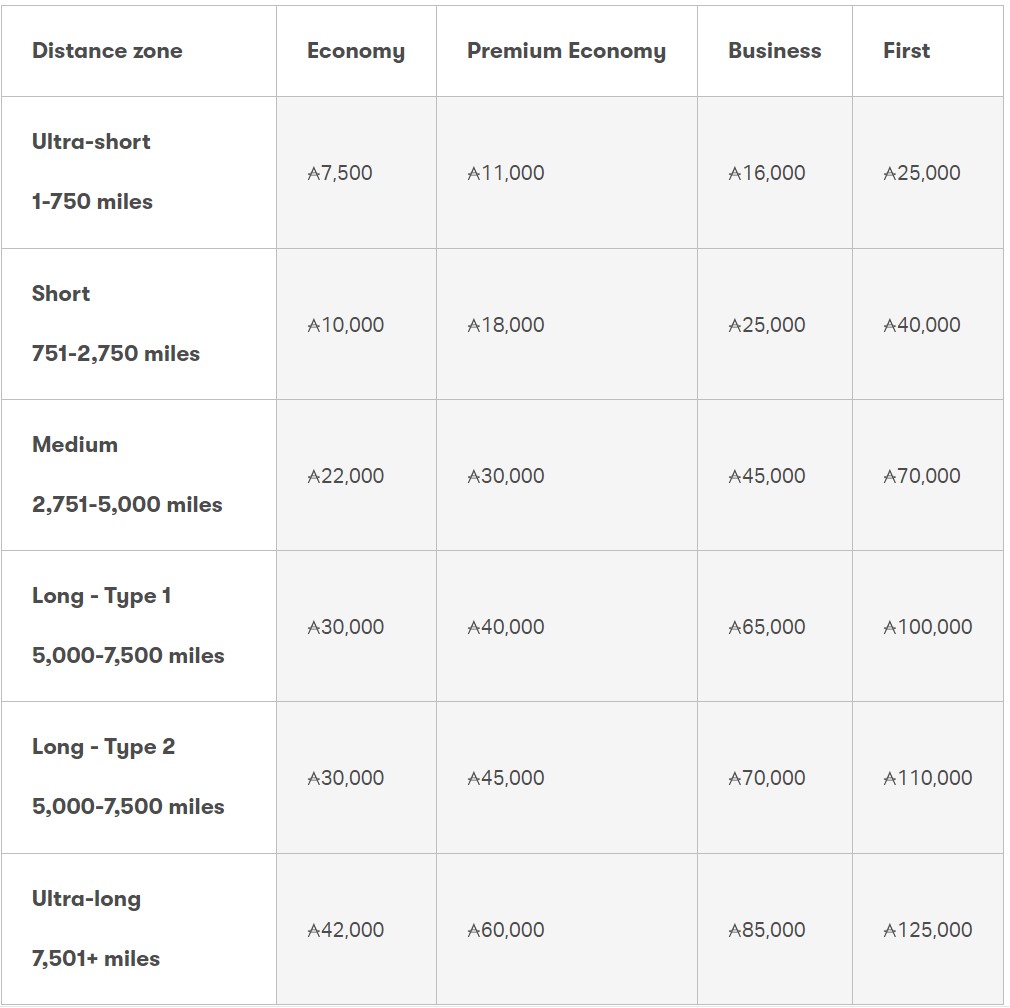 Current Asia Miles Award Table
I can't remember the exact date, but this is the award table that's been in play since well before Covid. As you can see above, the current table includes 6 distance zones with Business and First Class redemptions topping out at 85,000 Miles and 125,000 Miles respectively for ultra long-haul flights of distance greater than 7,501 Miles.
Essentially, under the current pricing you could fly from anywhere in Australia to far-flung places such as London, New York or anywhere else in the World where Cathay fly, and the most you would ever fork out is 85,000 Miles in Business and 125,000 Miles in First Class.
A medium haul flight such as Sydney or Melbourne to Hong Kong could be had for just 45,000 Miles in Business Class. Quite a good deal all around I would say.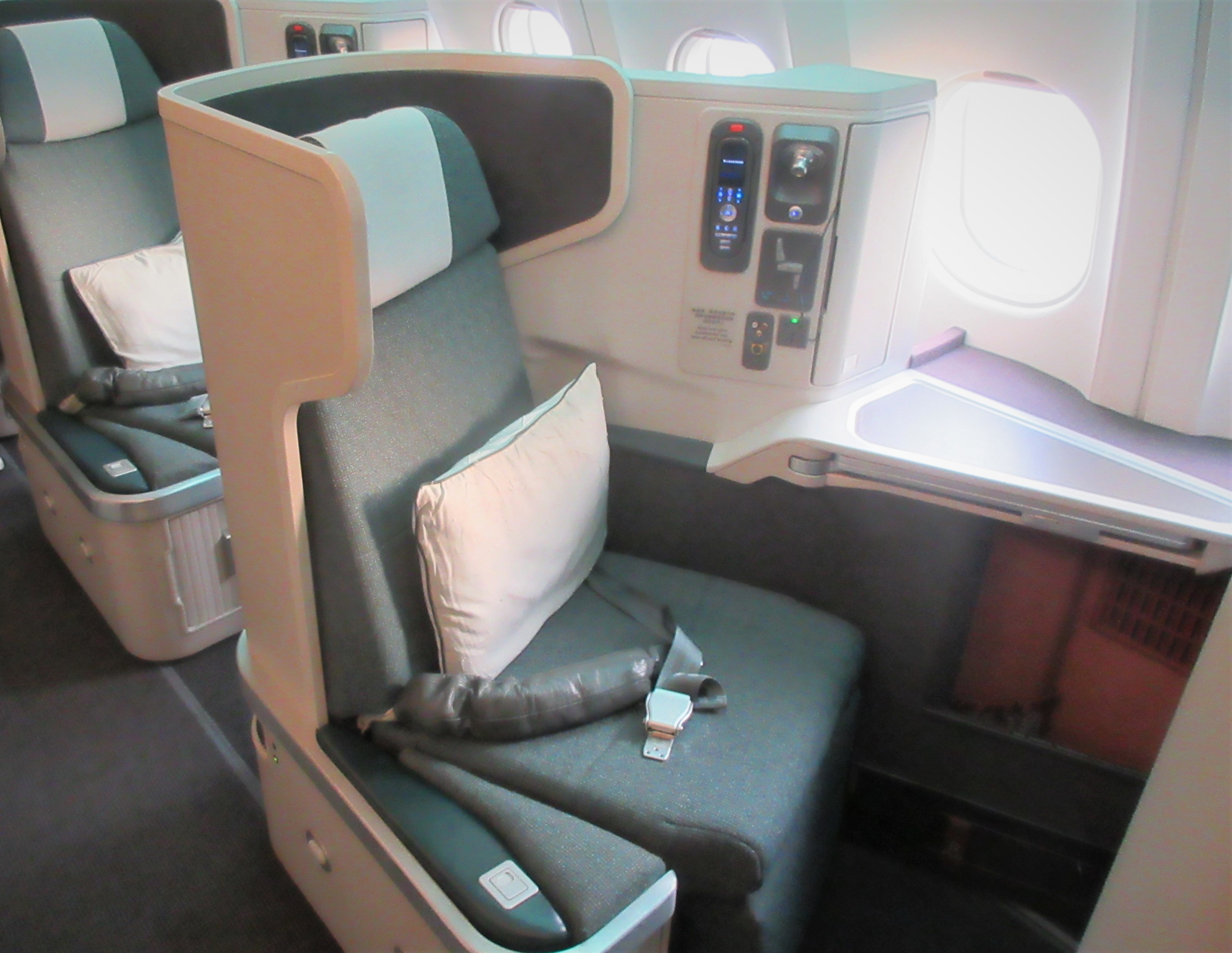 Cathay Pacific A-350 Business Class Seat
Asia Miles Pricing from 1 Oct 2023
And here is the award table for Cathay Pacific flights starting 1 October 2023.
What hasn't changed in the new table is the number of distance zones which remain at 6. Also not changing is the pricing for the ultra short-haul flights of up to 750 Miles. Furthermore, if you are an Economy Class flyer (why??), you will love these changes as the number of miles required have actually been slashed by up to 10% for each distance zones.
So for instance, a one-way Economy Class flight between Australia and Hong Kong will go down from 22,000 Asia Miles to 20,000 Asia Miles, that's a saving of 2,000 Miles (yay 😉).
But really, the whole point of collecting points and miles is to be able to redeem them on flights you wouldn't typically pay Cash for, ie, Business and First Class flights, and this is where things go decidedly South.
Barring the ultra short-haul distance zone, pricing for Business & First Class flights are increasing anywhere between 12-29%. Also noticeable is the short-haul distance band in the new table which has been split into 2 Types. Although it isn't mentioned in the Table, it appears Type 1 consists of flights between 750 – 1,700 Miles and Type 2 consists of flights greater than 1,700 Miles and up to 2,750 Miles in distance.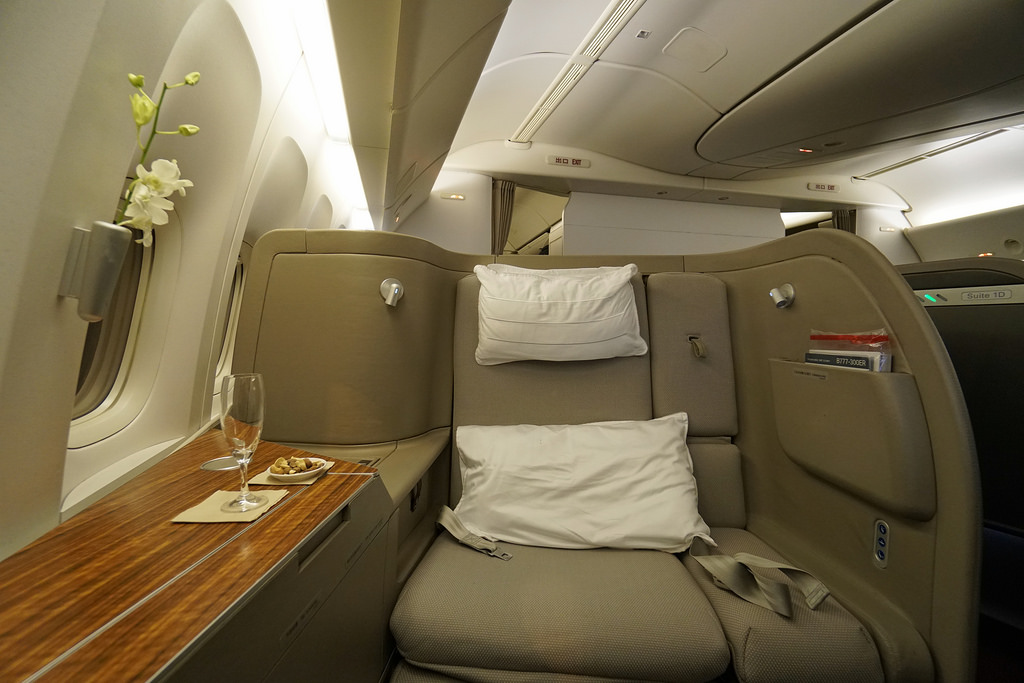 Cathay Pacific B-777 First Class Seat
As you can tell from the new table, one of the worst impacted is the Medium distance zone for flights between 2,751 – 5,000 Miles in length where one-way Business Class pricing is going from 45,000 Asia Miles to 58,000 Asia Miles, a whopping 29% rise. And guess what, this is the distance zone where all of Cathay Pacific's flights between Hong Kong and Australia fall. Did someone say the words Lucky Country 😉
The other equally badly impacted Distance Zone is for flights between 5,001 – 7,500 Miles. In the current table, a one-way Business Class flights in this distance Zone is priced at 65,000 or 70,000 Asia Miles. In the new table, all one-way Business Class flights falling in this distance Zone will be uniformly priced at 84,000 Asia Miles. Again, that's roughly a 29% increase over current pricing.
Lastly, ultra long-haul flights (7,501+ Miles) are going from 85,000 Asia Miles to 110,000 Asia Miles, also a 29% increase.
If all of that is getting a little difficult to follow, here is a collection of sample flights and their pricing under the current and new award table.
| Route (Both Directions) | Class | Miles Required (Until 30 Sept) | Miles Required (From 1 Oct) | Increase (In %) |
| --- | --- | --- | --- | --- |
| Sydney/Melb/Brisbane/Adel/Perth - Hong Kong | Business | 45,000 | 58,000 | 29% |
| Sydney/Melb/Brisbane/Adel/Perth - New York | Business | 85,000 | 110,000 | 29% |
| Delhi/Mumbai/Tokyo - Hong Kong | Business | 25,000 | 32,000 | 28% |
| Hong Kong - Jakarta | First | 40,000 | 50,000 | 25% |
| Hong Kong - London/Paris | First | 100,000 | 125,000 | 25% |
| Hong Kong - Los Angeles | First | 110,000 | 125,000 | 14% |
| Hong Kong - New York/Chicago | First | 125,000 | 160,000 | 28% |
Oneworld Pricing
Cathay Pacific is a member of oneworld alliance meaning you could redeem Asia Miles on oneworld partner airlines such as Qantas and British Airways too. When it comes to pricing on single partners, Asia Miles have never really had a table as such. Historically, the redemption rates on partners have been an extra 5,000 Asia Miles on top of whatever you would pay to fly the same route with Cathay Pacific.
For instance, under the current pricing you could fly from Sydney to Paris in Business Class on Cathay Pacific for 85,000 Miles. The same flight with Qatar Airways costs 90,000 Miles. Best I can tell they haven't announced any changes to pricing on single partners, yet.
Asia Miles also has a separate award table for oneworld multi-carrier flights. These flights are also going up in price by up to 29%. You can check out the new award tables over here.
In Conclusion
They say bad things come in threes, meaning that if something bad has happened twice, it is likely that a third unfortunate event will occur. Well, we had the bad news about Changes to American Express Membership Rewards Program earlier in the week, we have now had news of Asia Miles devaluation, and whether or not another Frequent Flyer Program breaks the collective hearts of points and miles collectors, time shall tell.
All said and done, even with these negative changes, purely in terms of pricing Asia Miles remains one of the more competitive programs out there. I mean 110,000 Asia Miles to fly Business Class from Australia to Europe or North America may feel pricey, but when you consider that Qantas will have you forking out 144,600 points or Singapore Airlines KriFlyer over 130,000 Miles for the same route, perhaps things aren't as dire as they appear.
What do you make of upcoming changes to Asia Miles? Leave a comment below.