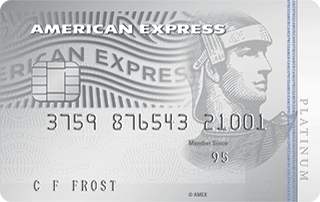 The American Express Platinum Edge Credit Card does not receive the accolades it deserves. When it comes to purchases at Supermarkets and Petrol stations, which I imagine would constitute a fairly substantial spend for a large number of Australian households, the card shines like a star.
In this post, I want to take a detailed look at the American Express Platinum Edge Card and explain why this card should have a permanent place in the wallet of serious points and miles collectors.
To begin, let's talk about the Annual Fee since this is often a major stumbling block for many people.
$195 Annual Fee- Waived in Year 1
The American Express Platinum Edge Credit Card carries a $195 annual fee. The fee is charged in the first year as well as each year thereafter at the account anniversary.
For a limited time though, Amex is waiving the first year's annual fee for new cardmembers which is fantastic news. If nothing else, this offers an opportunity to those who may have considered getting the card at some stage but were put off by the thought of the annual fee.
With nothing to pay, they can get the card and use it for a year before deciding whether or not to keep it for the long term.
Apply here for The American Express Platinum Edge Credit Card
Disclosure : If you apply for the card using links in this post and are approved, pointsHq or it's related entity may receive some referral points.
3x Points at Supermarkets & Petrol Stations
The American Express Platinum Edge Credit Card earns 3 points per $1 at major Supermarkets and Petrol Stations all around Australia. This makes the card one of the highest points earning card in Australia in those 2 spending categories.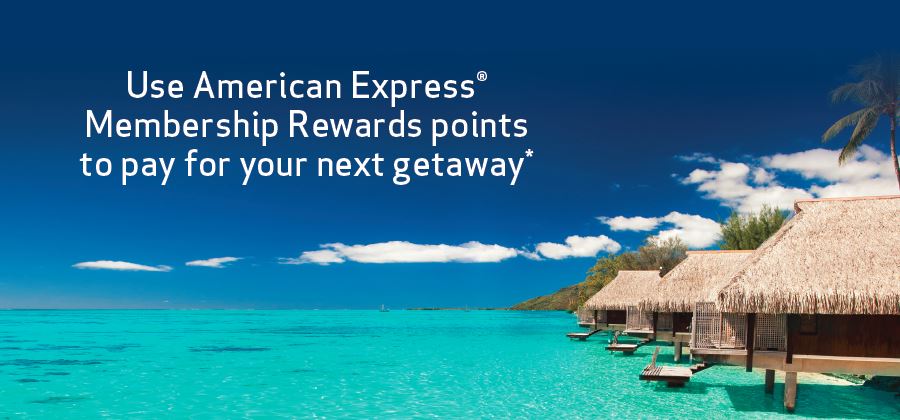 Amex classifies the following merchants as major Supermarkets:
Bi-Lo
Coles
Fishers
Food For Less
Fresh Provisions
Harris Farm Markets
IGA
Macro Wholefoods
Safeway
Supabarn
Thomas Dux
Woolworths
Meanwhile, the following merchants are classified as major Petrol Stations:
Ampol
BP
Caltex Woolworths
Gull
Metro
Peak
Safeway Petrol
Shell
United
Woolworths Petrol
7 Eleven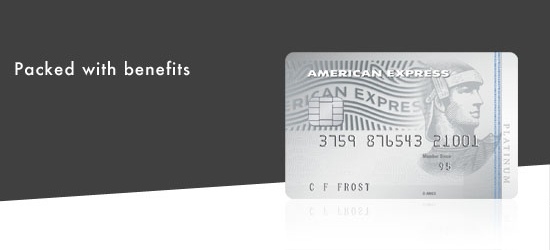 The American Express Platinum Edge Credit Card
Generally speaking, all these merchants should accept American Express Cards, very occasionally though I have come across places which did not. So if you are shopping somewhere new specifically to earn 3x points, its a good idea to quickly check whether you can pay with your Amex Card before spending the money.
The card earns 2 points per $1 on foreign currency spend and 1 point per $1 everywhere else including on Govt transactions.
Note that all Amex cards in Australia carry a 3% foreign currency transaction fees, so its not a card I would use when travelling overseas or shopping online where the merchant is based overseas. There are other cards in the market which are more suited for these types of spend.
$200 Annual Travel Credit
Each year, cardmembers receive $200 in Travel Credit which can be used to pay for flights, hotels or car-hire. This fully offsets the annual fee (in-fact puts an extra $5 in your pocket). I should emphasise that the travel credit is NOT a one-off perk, but is awarded at the start of each card year after the annual fee is paid.
The Travel Credit can be redeemed through American Express Travel Online on a single eligible travel booking of $200 (or more). You can use this credit to book travel for anyone.
Check out this short video from American Express explaining how to use the Travel Credit.

Video credit : americanexpress.com.au
Apply here for The American Express Platinum Edge Credit Card
9 Airlines and 2 Hotel Transfer Partners
Like most Amex cards, The American Express Platinum Edge Card participates in Membership Rewards Program. This gives cardholders access to 9 Airlines and 2 Hotel partner programs where they can transfer points.
Amex recently revealed that Qatar Airways and Hawaiian Airlines will be joining Membership Rewards Program over the coming months which will take the total numbers of Airline transfer partners to 11. You can read more about the upcoming changes on one of my previous posts over here.
Cardmembers can transfer points to the following Airline and Hotel partners:
| Airline Partners | Hotel Partners |
| --- | --- |
| Virgin Australia Velocity | Marriott Bonvoy |
| Cathay Pacific Asia Miles | Hilton Honors |
| Etihad Guest | |
| Emirates Skywards | |
| Singapore Airlines KrisFlyer | |
| Virgin Atlantic Flying Club | |
| Malaysia Airlines Enrich | |
| Thai Airways Royal Orchid Plus | |
| Air New Zealand Airpoints | |
| Qatar Airways Privilege Club - (From Aug 2023) | |
| Hawaiian Miles - (From Oct 2023) | |
Until 3 October 2023, transfers to most Airline partners are in the ratio of 2:1 (2 Membership Rewards Points = 1 Point/Mile).
From 4 October 2023, transfers to Singapore Airlines KrisFlyer and Emirates Skywards will be devalued to 3:1 (3 Membership Rewards Points = 1 Mile) which is disappointing.
In a somewhat unintended manner, this actually enhances the value of The American Express Platinum Edge Credit Card, as one of the only two cards in Australia earning the equivalent of up to 1 Singapore Airlines KrisFlyer Mile per $1. The other one being the Citi Prestige Card which offers a similar return on select purchases but commands a much higher $700 Annual Fee.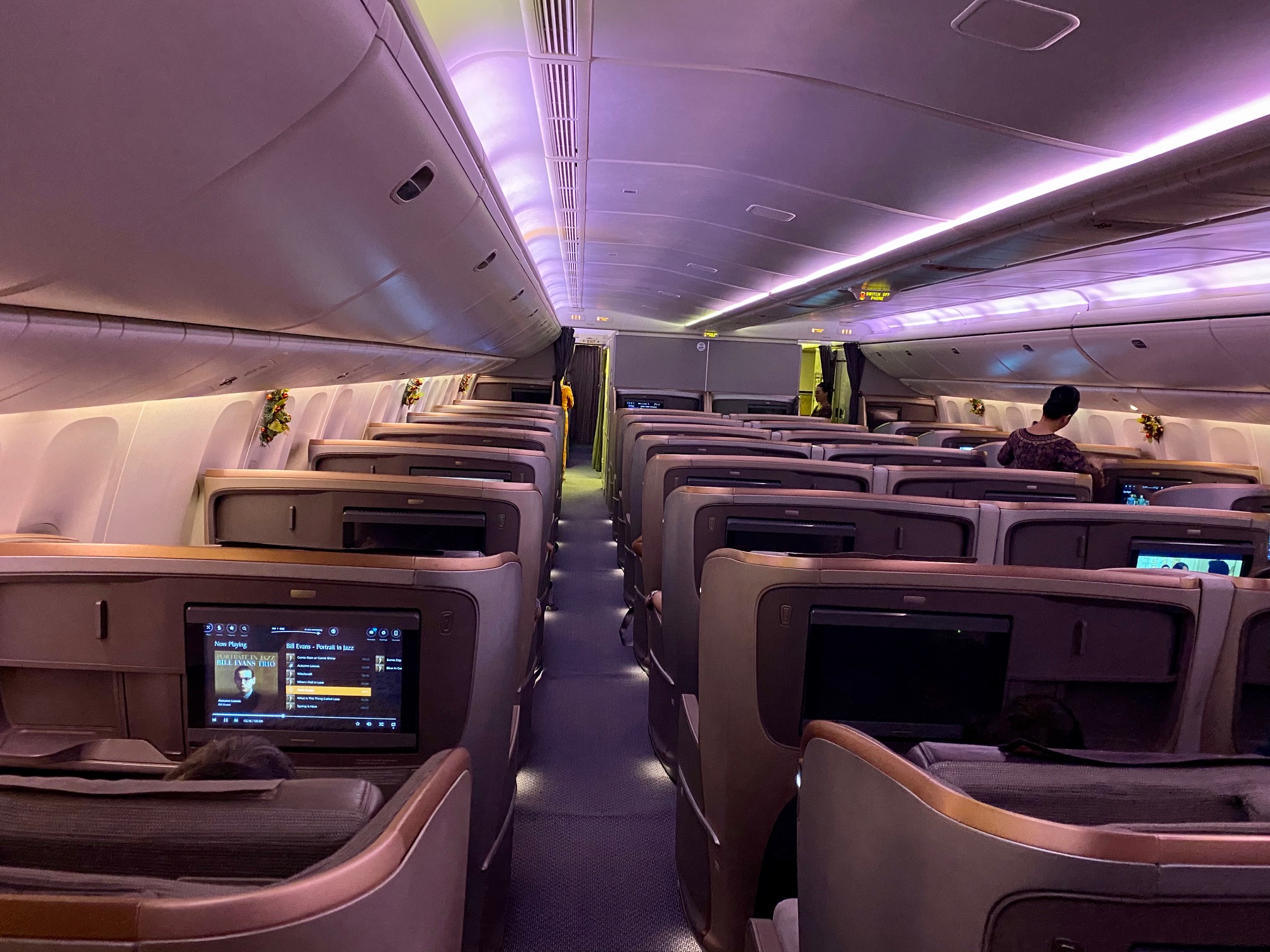 Redeem Membership Rewards to fly Singapore Airlines Business Class
Transfers to Marriott Bonvoy are in the ratio of 3:2 (3 Membership Rewards Points = 2 Marriott Points, that's like earning 2 Marriott Points per $1 on Supermarkets and Petrol Station spends.
For the past few years, we have seen Amex offer up to 50% transfer bonus to Marriott Bonvoy allowing members to convert Membership Rewards Points into Marriott Points at 1:1, this opens up tonnes of lucrative redemption opportunities on many valuable Frequent Flyer Programs such as Aeroplan and Alaska Mileage Plan which cannot easily be accessed in Australia.
You can read more about this over here.
Transfers to Hilton Honors are in the ratio of 2:1 (2 Membership Rewards Points = 1 Hilton Honors Point). Given the high redemption rates we see on many aspirational Hilton properties around the world, I don't personally consider it worth transferring points to Hilton.
Gift Card Hack
Are you even serious about points & miles if you think you could earn 3x points only when buying groceries at supermarkets? I will let you in on a secret if you are not already aware of it. It's called the gift card hack and can exponentially increase the number of points you earn on your everyday shopping. This is how it works.
Let's say you are in the market for a $200 power tool you want to buy at Bunnings.
You could go to Bunnings and pay for it on your Platinum Edge Card and earn 200 Membership Rewards points (1x), or
You could go to Coles or Woolworths, pick up a $200 Bunnings Gift Card and earn 600 Membership Rewards Points in the process (3x). Then go to Bunnings and redeem the gift card for that same power tool.
With a little bit of extra effort you can earn 3x as many points for the same purchase. Now, the really exciting part about this hack is that supermarkets sell all kinds of gift cards for hundreds of retailers. By playing your cards smartly, you could be earning thousands of extra points each year.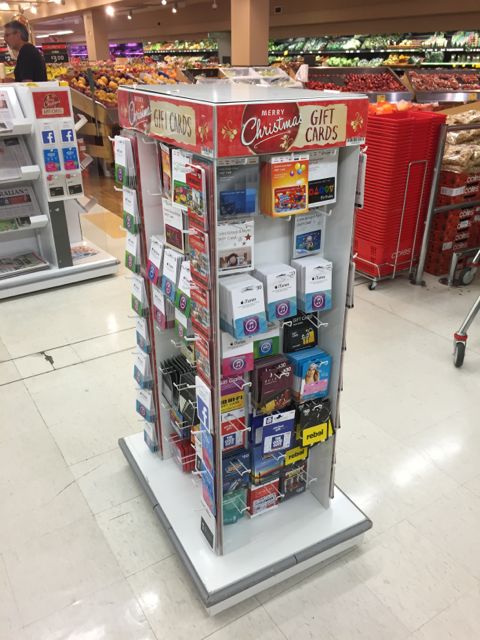 Supermarket Gift Card Stands can be the pathway to points riches
Apply here for The American Express Platinum Edge Credit Card
Smartphone Screen Cover
This is a great benefit which American Express added to the card in 2021, in the process making it even more valuable.
When you pay for your smartphone outright, or through a monthly payment plan with The American Express Platinum Edge Credit Card, it covers you for any accidental damage to the screen of up to $500 per year. A 10% excess applies to each claim with a maximum of 2 claims per year permitted.
I got a chance to test out this feature a while back, when I accidentally dropped my phone and broke the screen.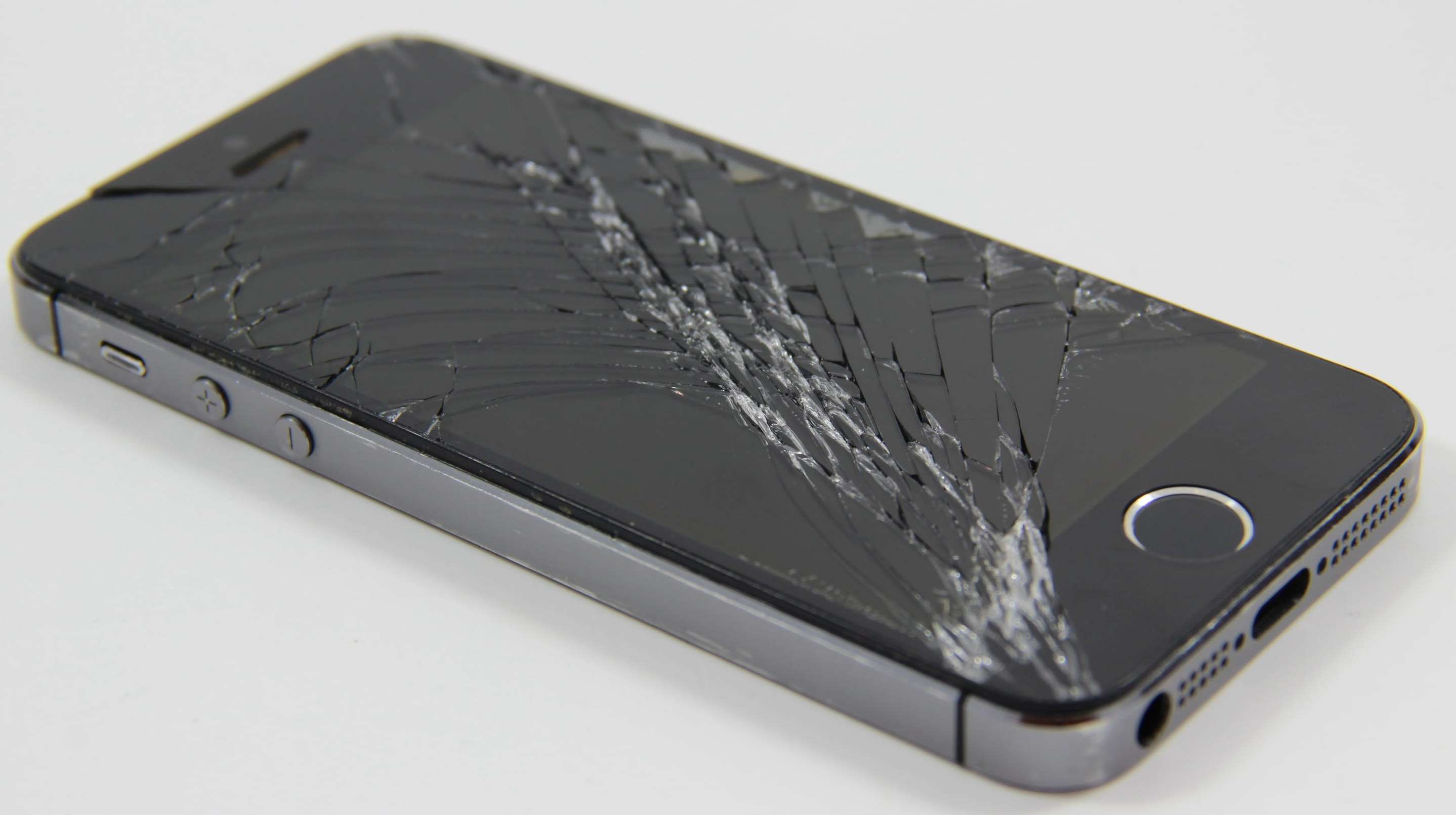 My shattered iPhone 🙁
Luckily, I had access to this cover through my American Express Explorer Card. The total cost for getting the screen replaced was $140, which was reimbursed by American Express (after deducting a 10% excess).
Other Card Benefits
Like all American Express cards, The Platinum Edge Card offers up to 4 additional cards at no extra cost.
The card comes with a slew of insurance protection such as Travel Cover, Buyers Advantage & Refund Protection which can potentially add thousands of extra dollars in benefits. If you want more details on these, check out the full card review.
In Conclusion
The American Express Platinum Edge Credit Card is one of the best cards in Australia for spends at Supermarkets and petrol Stations. It offers well rounded benefits, great perks and a perfectly reasonable annual fee.
If you have another American Express card, such as The American Express Explorer Card, you can use it for your other day to day spend, while putting all your grocery and fuel purchases on the Edge.
The fact that the annual fee is waived in the First Year, and is more than covered by the included annual travel credit in subsequent years, in my opinion makes this card a no-brainer.
Apply here for The American Express Platinum Edge Credit Card
Disclaimer
The views expressed in this post is author's personal opinion, it does not constitute advice of any kind and must not be relied on. You must assess your own personal circumstances and needs before applying for this product.
Disclosure : If you apply for the card using links in this post and are approved, pointsHq or it's related entity may receive some referral points.