One of the reasons I love collecting points in Velocity program is because of it's regular transfer bonus offers. Their standard offer is for 15% bonus points, although under the previous offer which ended on 31st May, members could earn anywhere between 15-45% bonus Velocity points, depending on the transfer partner.
New Transfer Bonus
Velocity have just announced a new round of transfer bonus offer targeted at American Express card-members. Until 12th August, if you have an American Express card earning membership rewards points, you can transfer these to Velocity Frequent Flyer Program and earn bonus points.
Different cards are eligible for different bonuses.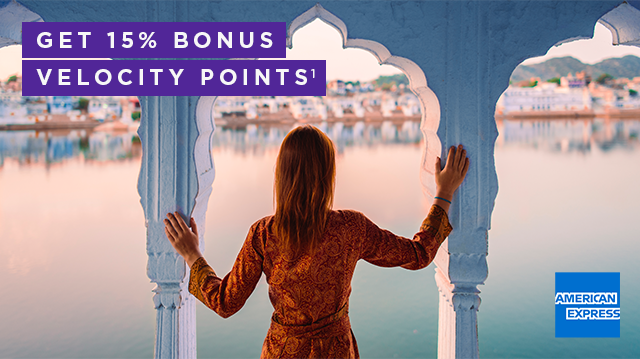 If you hold any of the following cards, you can transfer your membership rewards points to Velocity and score 15% bonus points:
Besides those listed above, there are some other legacy American Express cards eligible for the 15% transfer bonus too. These cards though are no longer offered to new members in Australia.
Meanwhile, the following cards are eligible for an increased 20% transfer bonus:
American Express Centurion Card
Remember, you must have a minimum of 2,000 membership rewards points in your account to be able to initiate the transfer to Velocity.
Free Business Class Flight
If you hold the American Express Platinum Charge Card or the crème de la crème of cards, the invite-only American Express Centurion Card, besides the increased 20% bonus points, you also have an opportunity to Buy 1 eligible business class fare with Virgin Australia and Get 1 free.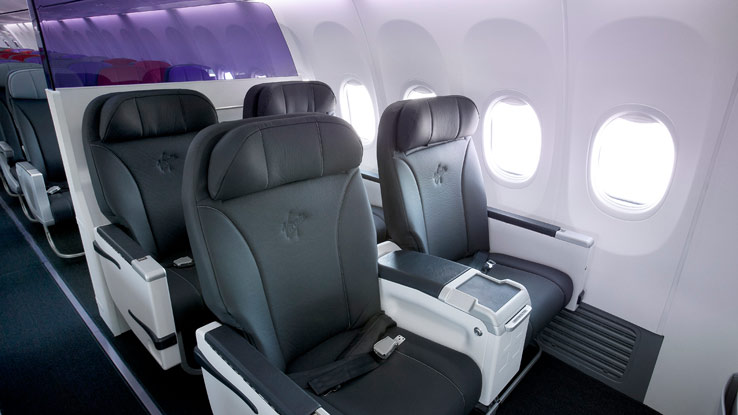 Virgin Australia B-737 Business Class seat
To take advantage of this offer, you must do the following:
Transfer a minimum of 500,000 American Express Membership Rewards points into your Velocity Frequent Flyer account by 12th August.
Book an eligible business class fare with your American Express Card through the American Express Platinum or Centurion service before 1 November 2019, for travel with a travel companion by 23rd June 2020, and provide your Velocity membership number at the time of booking.
When you do the above and pay for your own flight, your travel companion will travel for free. It's worth pointing out that you and your travel companion must travel together to qualify for the offer. Both one way and return flights are valid for this promotion, although Virgin Australia long-haul flights to Hong Kong and Los Angeles are excluded, which is a bummer 🙁
There are other terms and conditions associated with this offer which I strongly recommend you read and get familiar with, before making the booking.
In Conclusion
As a general rule, I recommend NOT to transfer American Express Membership Rewards points to Velocity, as there are a gazillion other ways to earn Velocity points. However, if you have upcoming travel plan which involves flying Virgin Australia on an award ticket, there is definitely merit in taking advantage of this offer.
Sadly, Velocity's other partners such as flybuys are not included in the current promotion. If you have points with other partners that you wish to transfer to Velocity, it's best to wait until those partners are targeted.
Do you plan to take advantage of this offer? Leave a comment below.