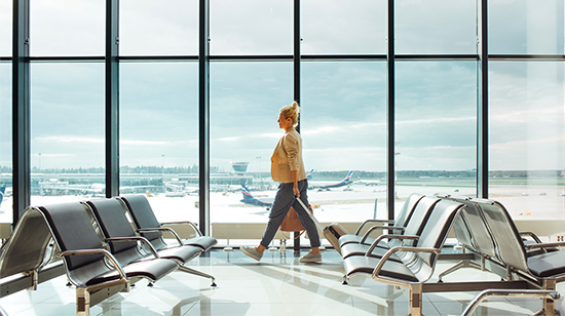 Velocity is the Frequent Flyer Program of Virgin Australia, one of the 2 full service carriers in Australia. The program has over 9 million members, meaning 1 in 3 Australian is a Velocity member. When it comes to earning Velocity points, members are spoilt for choice. There are literally dozens of ways to build-up an impressive stash. Given the ease of earning points, it's not unreasonable for someone even moderately savvy, to have a balance of 100,000 Velocity points.
So what can 100,000 Velocity points get you?
Well, you could burn these points shuttling between Melbourne and Adelaide or Brisbane and Sydney 12 times in economy or, 6 times in business. But should you? Is there value in doing so?
I dare say, there isn't. As long as you plan ahead and are not flying during busy travel periods, it might make more sense paying cash for these short interstate flights. The true worth of points is realised when you redeem them for long-haul business or first class flights.
In that vein, lets take a look at 8 of the best premium cabin redemptions you can make with 100,000 Velocity points.
Sydney/Melbourne to Hong Kong – 59,500 Velocity points
You can fly Virgin Australia from Sydney or Melbourne to Hong Kong in business class for 59,500 Velocity points. Once onboard, titillate your taste-buds with Luke Mangan designed 3 course menu and free-flowing premium wine and champagne.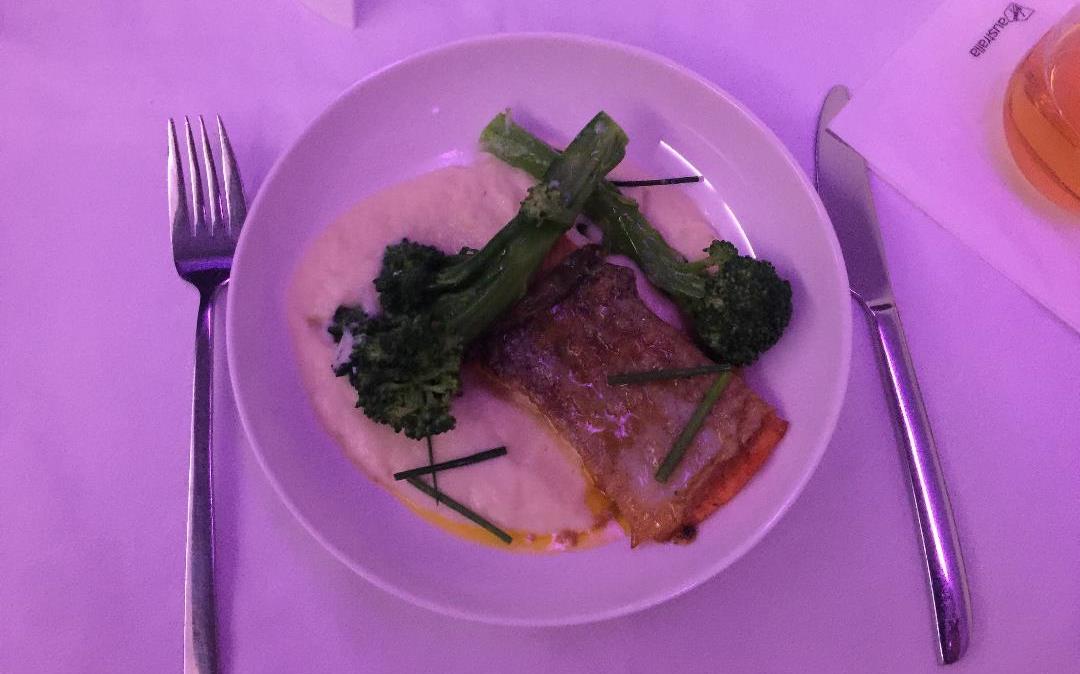 Virgin Australia business class meal
When finished, slide down your seat into a fully-flat bed and get some shut-eye on this 9 hr+ flight.
Perth to Hong Kong – 65,000 Velocity points
If you call Western Australia home, Singapore Airlines will fly you from Perth to Hong Kong (with a short layover in Singapore) for 65,000 Velocity points. Semi-nocturnal's can make the journey between Perth and Singapore on Singapore Airlines's B787, featuring their regional business class and departing Perth just after 1 am.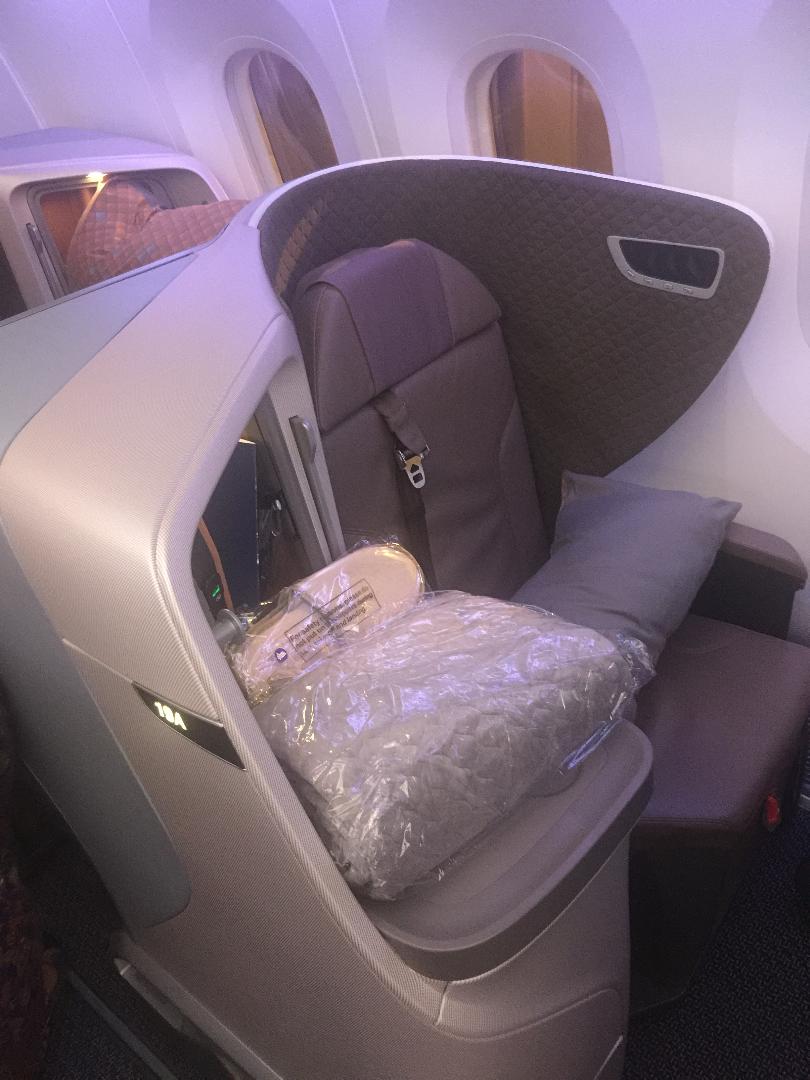 Singapore Airlines regional business class seat
I tested this business class variant shortly after it was introduced into Perth and found the seat a bit snug. Having said that, the seat does convert into a fully flat bed for this 5 hour red eye service, providing you some much needed zzzz.
Don't forget to duck into Singapore Airlines flagship SilverKris lounge at Changi Airport, while you wait for your onward connection to Hong Kong.
Hong Kong to Sapporo – 38,000 Velocity points
Fancy skiing in Japan?
Virgin Australia's partner Hong Kong Airlines will get you from Hong Kong to premier Japanese ski town of Sapporo in the comfort of business class seat for a meager 38,000 Velocity points.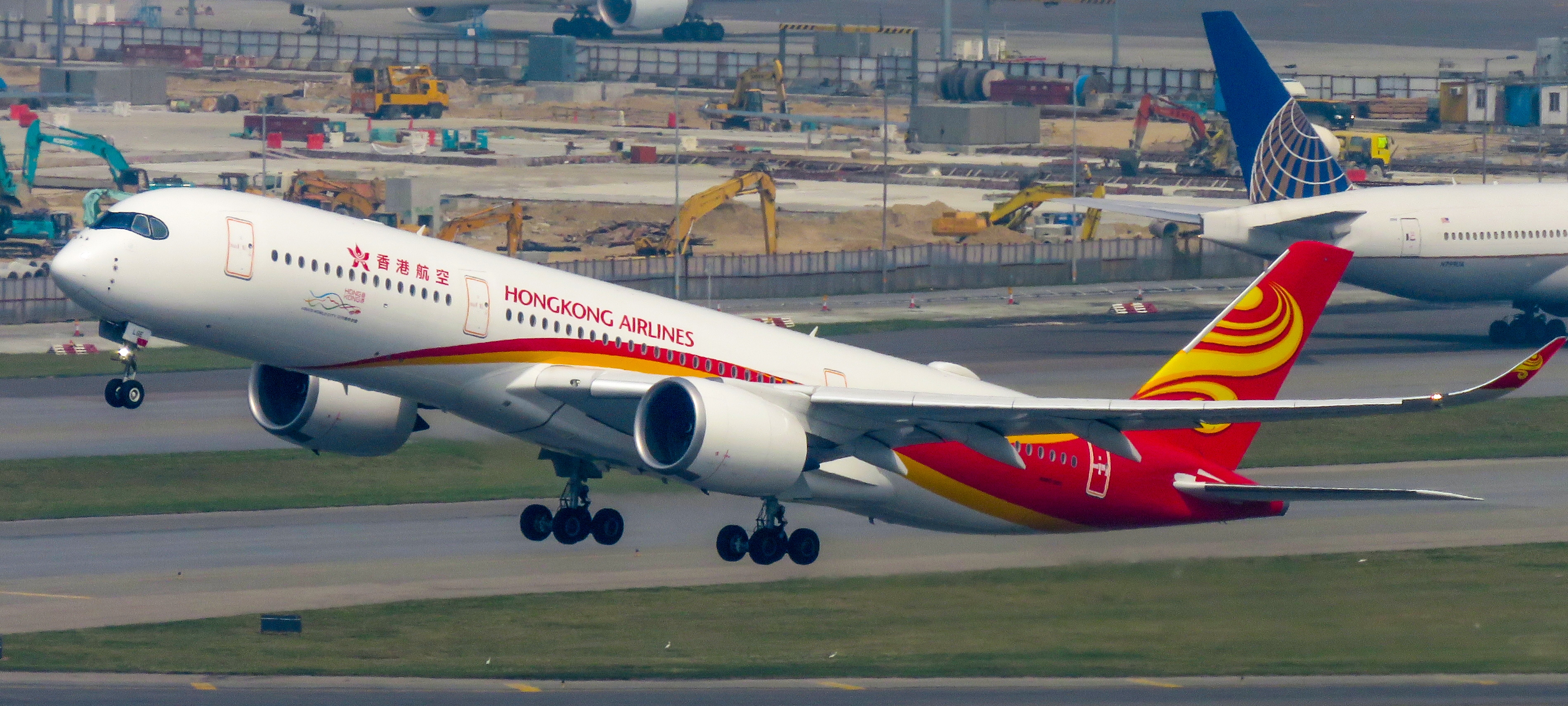 If you make the trip in February, you may experience the annual Sapporo snow festival, showcasing over 400 snow statues sculpted by artists from around the world.
Tokyo to Portland (USA) – 71,500 Velocity points
Once you have had enough of snow'ing' around, why not dash across the pacific onboard Delta's business class from Tokyo to Portland for 71,500 Velocity points.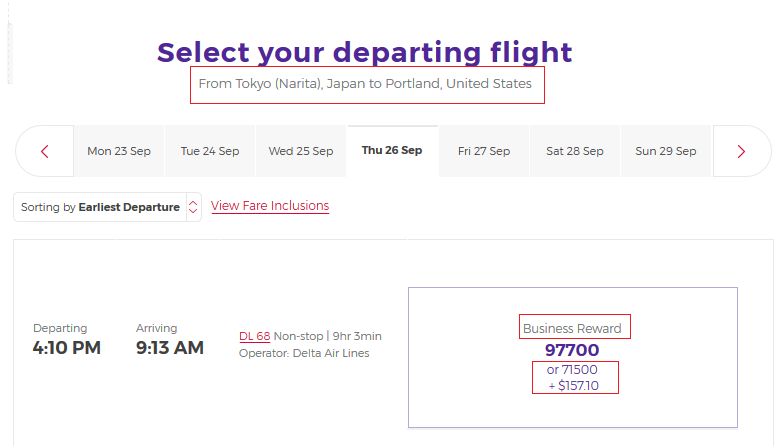 Portland is a medium sized, strategically located city on the West Coast of United States. Once there, you could head South to San Francisco via the coastal route and take in epic views.
If you would rather go North, the great city of Seattle is around 3.5 hrs away, Vancouver (Canada) is 2.5 hrs further North of Seattle.
New York to London – 49,500 Velocity points
Done USA coast to coast? New York is the perfect city to wrap up your American adventures. When it's time to bid adieu to the Big Apple, you can once again jump aboard Delta and make the trip across the Atlantic from New York to London, flying business class for a measly 49,500 Velocity points.
On this occasion though, unlike your earlier flight into Portland, you will get to experience DeltaOne suites which offers locking doors at each seat. If privacy and exclusivity is what you crave, this redemption is right up your alley.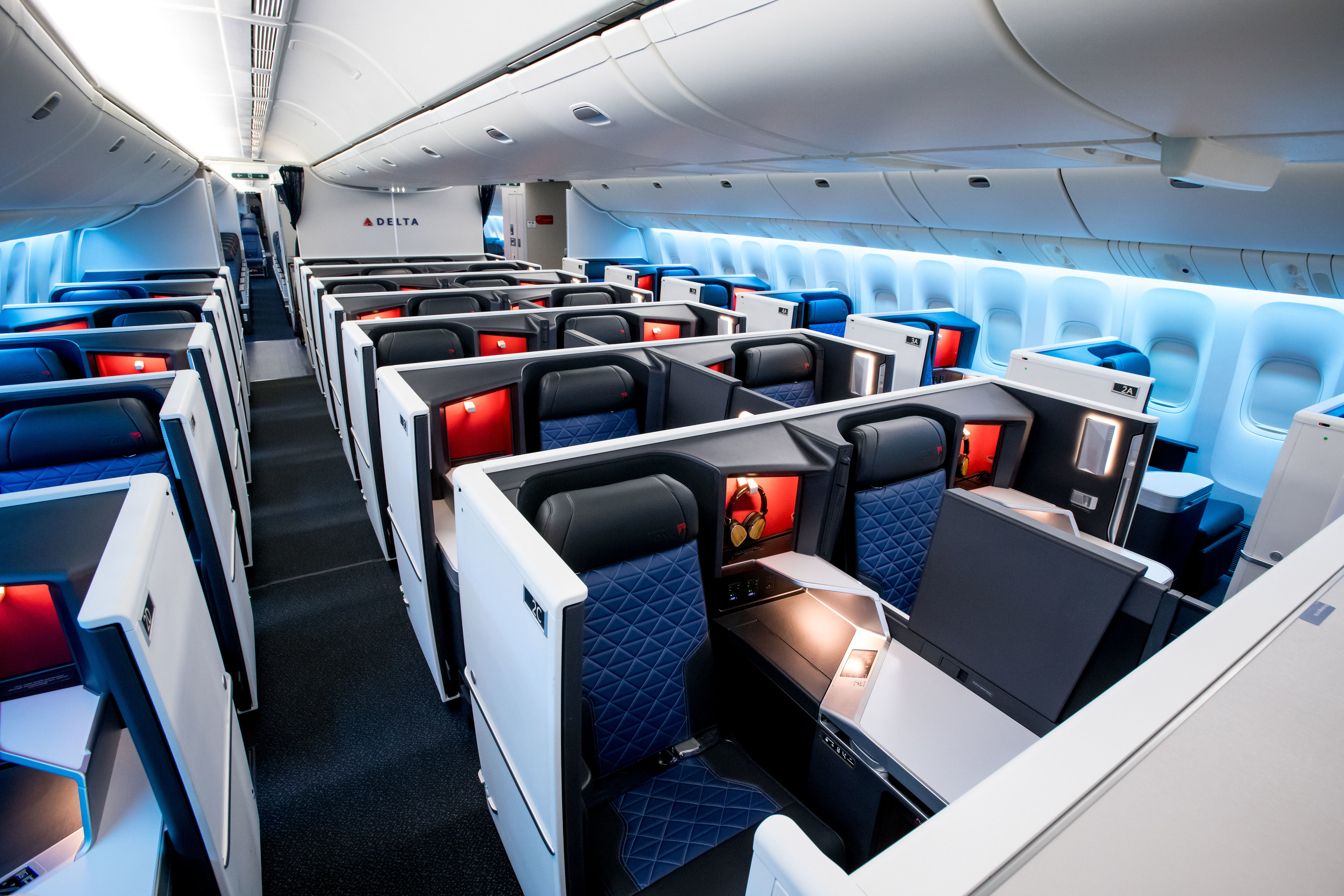 Fly in one of these seats from New York to London for 49,500 Velocity points
London to Shanghai – 71,500 Velocity points
Ahhh… London town. The double decker bus, the quintessential red phone box, the Big Ben, Test cricket at Lords, strawberry and cream at the Wimbledon, then there's Lizzy. London pulls you in with it's charm and ties you down with its guile. But, such is the life of a frequent flyer, fly he must.
Good Bye's are never easy, but if you can get yourself a seat on Virgin Atlantic's Upper Class flying from London to Shanghai for a very reasonable 71,500 Velocity points, that may soften the blow, a little.
When you do make this trip, make sure you get to the airport plenty early and spend sometime in Virgin Atlantic's pre-departure lounge dubbed 'Virgin Clubhouse' at the Heathrow.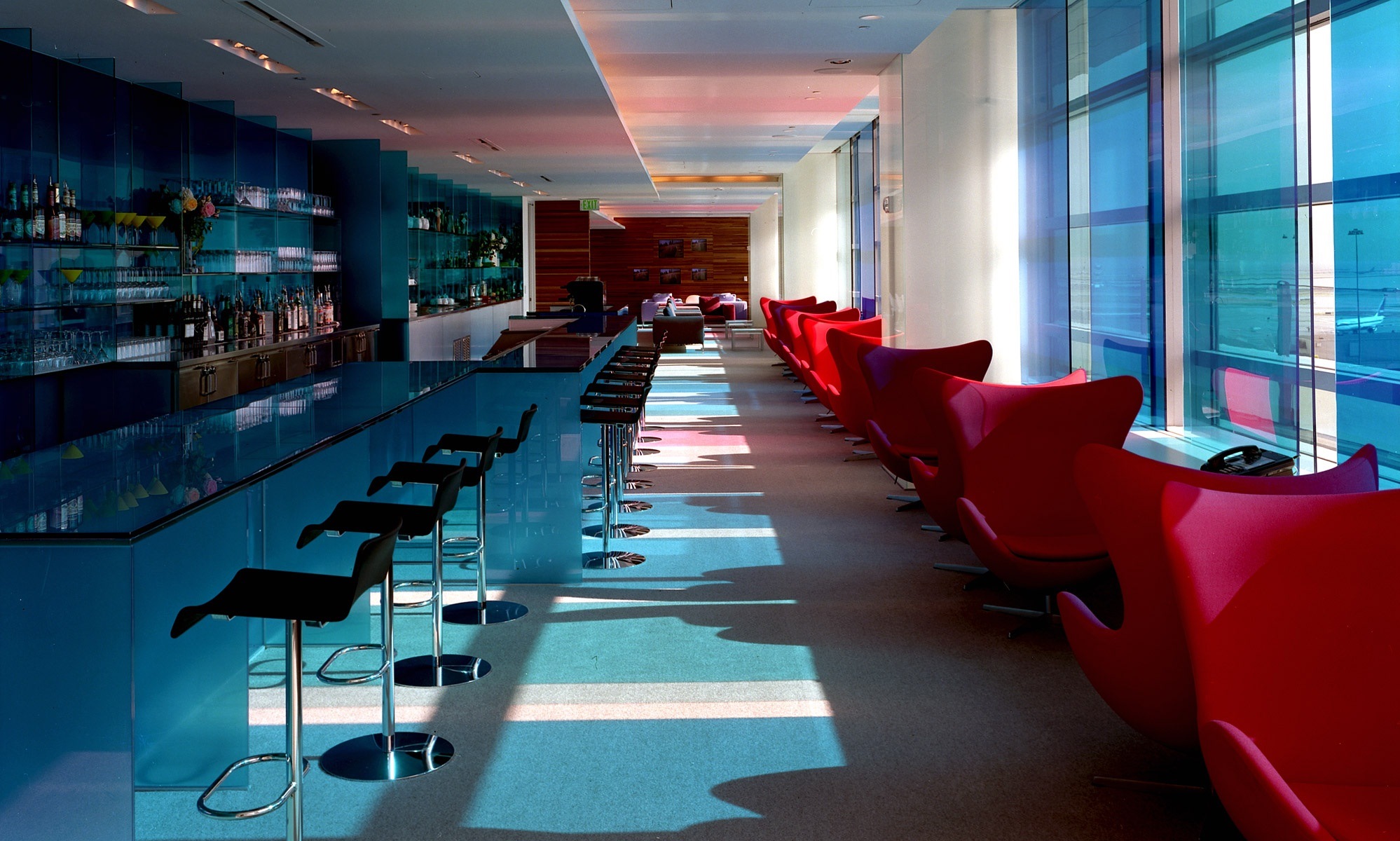 Virgin Atlantic Clubhouse
This redemption though, unfortunately cannot be made online. Velocity members will have to do this over the phone by calling Velocity on 13 67 89.
Shanghai To Taipei – 38,000 Velocity points
Virgin Australia's partnership with Hong Kong Airlines is comprehensive, whether you are travelling within mainland China or the Greater China, they can get you around no problems. Shanghai is a fantastic city. It's so easy to get lost in the din of East Nanjing Road, or spend hours admiring the iconic bund.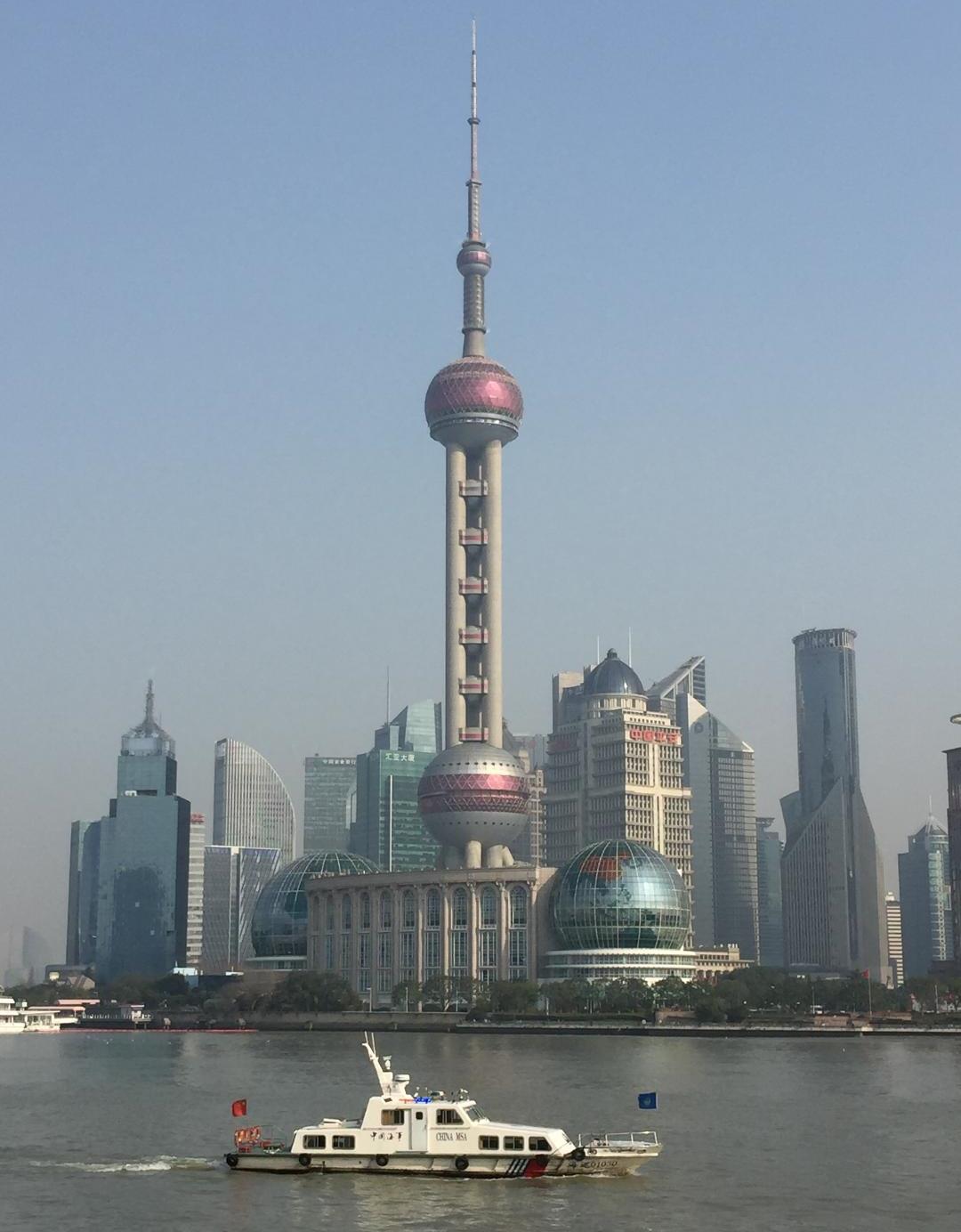 Bund on a wintry Shanghai morning
When you do need a change of scenery though, or feel the urge to access youtube or facebook freely, head to Taipei onbaord Hong Kong airlines's business class for 38,000 Velocity points.
Xian to Melbourne – 78,000 Velocity points
The bitter-sweet feeling of heading home from holidays, the happy thought of family & friends reunion, mixed with a tinge of sadness of having to hop back on the treadmill. All good things must come to an end, but at-least you can make the journey home a pleasant one.
Xian is a quaint, often overlooked city in southern China. It's single biggest claim to fame is the World Heritage Listed museum, housing sculptures of Terra-cotta warriors. I visited this place 2 years ago, absolutely loved it and can highly recommend it if you are heading to China. It's not half-bad a city for Velocity members to wrap-up their Chinese sojourn either.
Virgin Australia's partner Hainan Airlines will get you from Xian to Melbourne, in the comfort of business class for 78,000 Velocity points. The seats slide down into a fully-flat bed, thus ensuring you get plenty of sleep and arrive home fresh post this nearly 11 hr, overnight flight.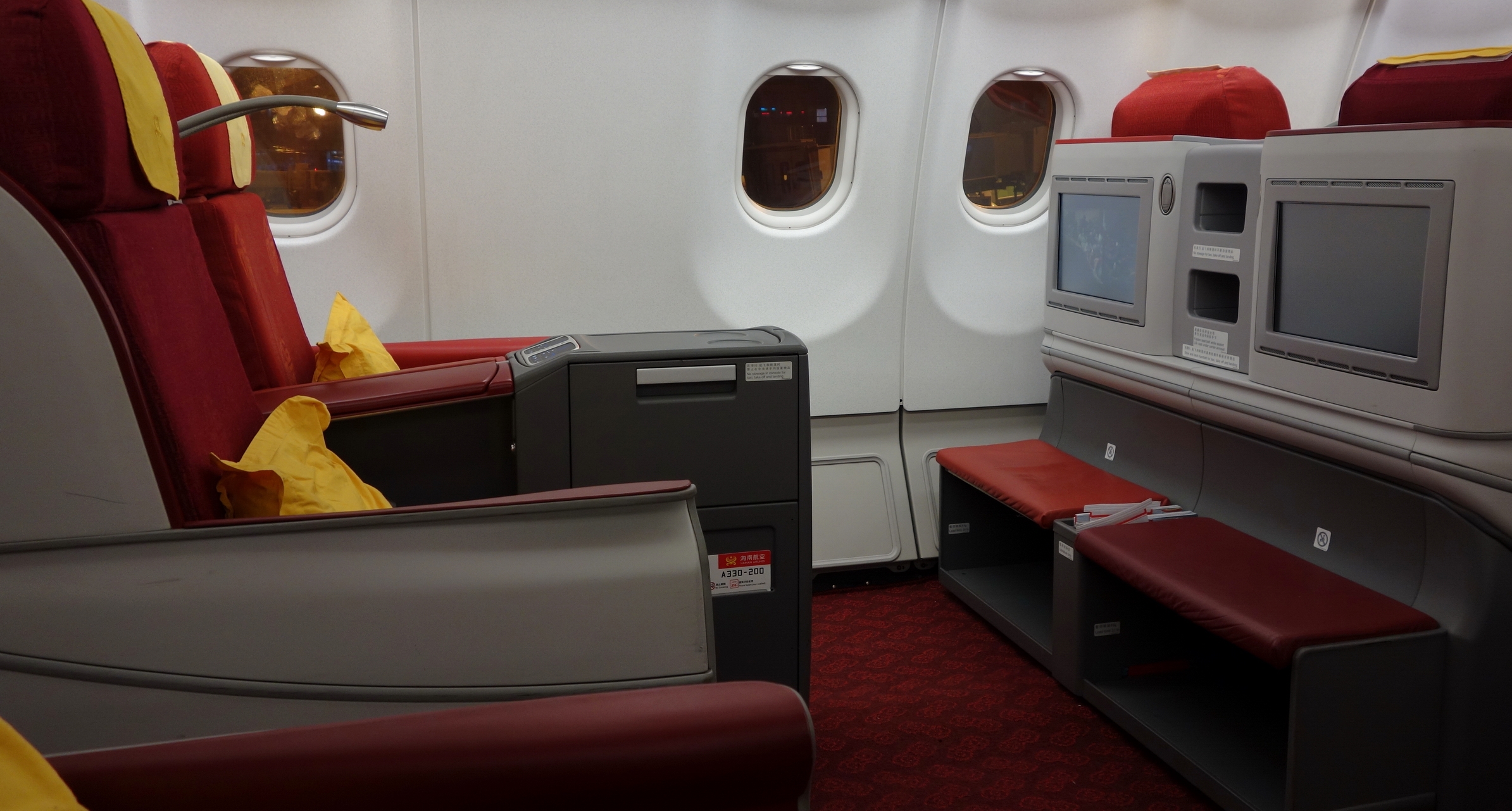 Redeem 78,000 Velocity points to fly from Xian to Melbourne in Hainan Airlines business class
In Conclusion
In the scheme of things, Virgin Australia is a small airline with an even smaller global footprint. With it's limited, but impressive array of international partners though, it is entirely possible to redeem your Velocity points and travel the world in comfort.
I love earning Velocity points. It is one of my favourite points currency. Over the years, I have earned and redeemed in-excess of 2 million of them. If reading this post has inspired you to start, or give a new impetus to your points and miles journey, here are 5 easy ways to earn Velocity points.
How do you earn Velocity points? What's been your best redemption using them? Leave a comment below.