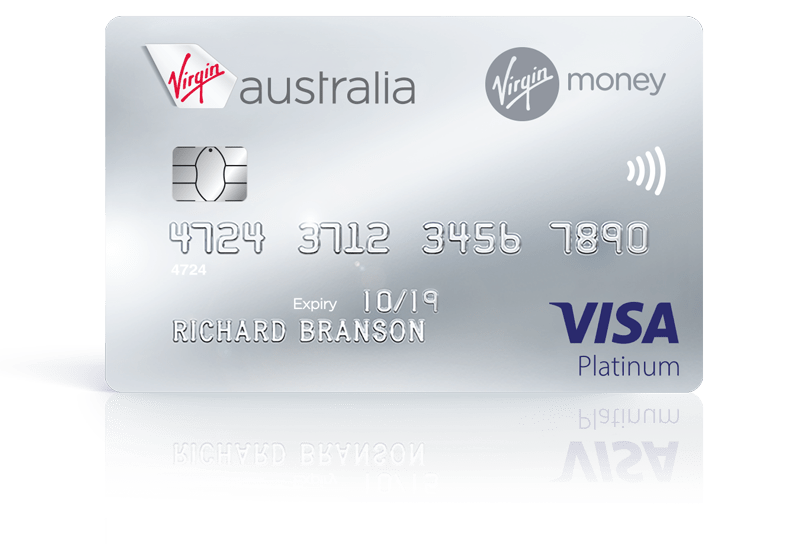 Virgin Australia Velocity Flyer card is 1 of Virgin Australia's 2 semi-official card in the market. The card, issued by Citigroup is currently offering increased sign-up bonus of up to 75,000 Velocity points over 3 months, upon meeting the minimum spend of $1,500 per month for 1st 3 months.
The card offers uncapped, tiered earning rate of:
0.66 Velocity points per dollar, on 1st $1,500 of eligible spend per month.
0.50 Velocity points per dollar, on eligible spends of over $1,500.
Citigroup has a very strict definition of what constitutes eligible spend. In brief, all payments made to Govt bodies, directly or through a payment processor is excluded, as are expenses such as bank fees, card annual fees, ATM charges and so on.
It is critical that you familiarise yourself with this concept, so that there are no nasty surprises at the end. For more details, refer to this link.
Prominent Features & Fees
Annual Fee – $129 (50% discounted in 1st year)
Foreign Currency Transaction Fee – 3.3%
Introductory Offers – 3
Sign-up Bonus – Up to 75,000 Velocity Points
$129 Virgin Australia gift voucher per year
Insurance – Guaranteed pricing, Transit Accident Insurance
Annual Fee
First things first, this card has a $129 annual fee which becomes payable when your inaugural monthly statement is generated and each year thereafter. As a sweetner, Citigroup is offering a 50% discount on annual fee for the 1st year, so you will only pay $64.
You can add an additional cardholder to your account for $39 per year.
For non Australian dollar spends, there is a 3.3% foreign currency transaction fee, which is applied to the converted A$ amount.
Introductory Offer
Until 30th June, new applicants have up to 3 introductory offers to choose from:

Under the 1st offer, you will pay a reduced ongoing annual fee of $50. You can also earn 20,000 bonus Velocity points when you spend $3,000 or more on eligible transactions within the first 3 months.
If you opt for the 2nd offer (not sure why you would), you will get up to 14 months interest free on purchases made, plus a reduced annual fee of $64 in the 1st year. The fee reverts to $129 from 2nd year on-wards. As I have always maintained, earning points through credit card spends is not worth it if you don't pay off your statement balances in full, each month.
The 3rd offer is by far the most lucrative. If you choose this offer, you have the opportunity to earn 25,000 bonus Velocity points each month, for 3 months, by spending $1,500 or more per month on eligible transactions. You will also receive a 50% discount on the annual fee for the 1st year.
Someone spending exactly $1,500 each month for 3 months, would earn a rather impressive total of 77,970 Velocity points (2,970 regular and 75,000 bonus points).
There is no shortage of ways to burn these points, but if you are struggling for ideas, here are some of the best flights to redeem with Velocity points.
$129 Virgin Australia gift voucher
The card comes with a $129 flight voucher which can be applied towards any Virgin Australia domestic or international flight or selected Virgin Australia Holiday packages. This fully offsets the annual fee, making the card practically free.

Note that the flight voucher is NOT a one-off benefit, but is awarded each 'card year' after the annual fee is paid and at-least one transaction has been made on the card. The voucher is not issued automatically though, but needs to be requested through this link. Once issued, you have 6 months to use it, so its best to hold-off requesting it until you have firm travel plans.
You can find more information on Virgin Australia gift voucher over here.
Insurance
The card offers limited insurance protection:
Guaranteed Pricing
Under this cover, if you were to buy a covered product and subsequently find it selling for a lower price, Virgin Australia may refund you the price difference of up to $500 if you were to meet the terms of the offer.
Transit Accident Insurance
This cover is activated when you charge the full purchase price of your trip to the card, and provides certain benefits in the event of an accidental death of the cardholder, before the trip has commenced.
There are lots of very stringent conditions that apply to both these covers. You can read up the benefits and applicable exclusions on this link.
Who can apply?
This brings us to the most important question of all, who can apply for this card?
You are eligible to apply for this card if you meet the following conditions:
You are at-least 18 years old.
You are a permanent Australian resident.
You have a before tax income of $35,000 or more.
You have a good credit rating.
In Conclusion
The Virgin Australia Velocity Flyer card may suit those on low to middle income, who might otherwise struggle to qualify for more premium cards. There is up to 75,000 bonus Velocity points on the table, provided you can meet the monthly minimum spend each month, for 3 months.
I must stress that while the card offers some basic insurance protection, there is NO provision for travel insurance.
The standard earning rate is acceptable, particularly when you consider that the included annual gift voucher makes the card effectively free. That said, big spenders may find the low'ish threshold at which the earn drops to 0.50 Velocity points per dollar, frustrating. If that's you, consider getting a different card.
What is your impression of this card? Leave a comment below and share your thoughts.
Disclaimer
The views expressed in this post is author's personal opinion, it does not constitute advice of any kind and must not be relied on. You must assess your own personal circumstances and needs before applying for this product.
pointsHq or its related entities are not authorised credit representatives and will not be responsible for losses arising from any actions taken, as a result of views or opinions expressed here.