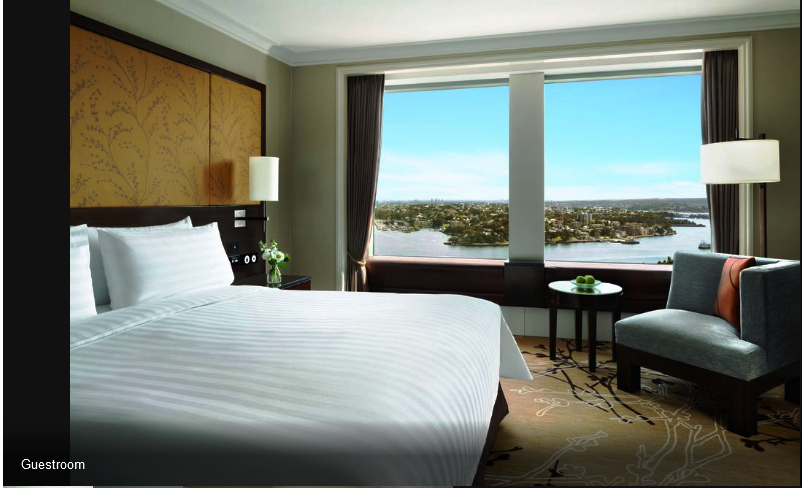 It has been possible for Velocity members to earn points on hotel stays for some time. Large hotel groups such as Accor, Hilton & Marriott allow guests to earn points in their choice of airline program. You can also earn Velocity points on hotel booking made through several OTA's and aggregators such as Agoda, Rocketmiles etc.
Usually though, it is more beneficial to book directly with the hotel and earn points in their own program. Doing so, also entitles you to perks and privileges commensurate with any elite status you may hold with the hotel. However, if you are not beholden to any particular program, there is a very good opportunity to earn bonus Velocity points on future hotel stays.
Earn 9 Velocity points per $ with expedia
Velocity Frequent Flyer members usually earn 3 points per $ on hotel bookings made through expedia. For a limited time, there is an opportunity to earn 3x standard points, ie, 9 Velocity points per $. The bookings have to be made through this link and you must enter your Velocity Frequent Flyer number during the process to receive bonus points.
If you go directly to expedia to make the booking, you will be ineligible for the offer. The bookings must be made by 13th June 2019 for stays until 13th June 2020. There are over 650,000 hotels listed on expedia, so you shouldn't have any trouble finding one. Make sure you have read full T&C's before you make the booking.
Value Proposition
Besides accumulating points through other means, Velocity also allows members to buy up to 250,000 Velocity points per calendar year. The price varies, depending on how many points you purchase. The cheapest cost is achieved on purchases of over 50,000 points. If you maxmise the allowance and buy 250,000 points, you will pay $5,850 at 2.34c per point as shown below.

Under the current offer, if you spend $1,000 on a hotel stay booked through the portal, this will add 9,000 Velocity points to the kitty. If you value 1 Velocity point at 1.1c, which is less than half the price at which Velocity will sell them to you, these are worth around $100, dropping the real cost down 10% to $900.
Ofcourse there are ways to derive much higher value out of your points, but even a conservative estimation of getting back 10% in points, is worth the consideration.
Room Prices
It used to be that booking direct, rather than going through travel agencies or other 3rd party operators always worked out cheaper. Not so anymore, OTA's these days have become very competitive and in majority of cases match, and on occasions can beat the hotel website and app prices.
For instance, this is the price on a random date for a 1 night stay at Shangri-La Sydney on their own website

and here is the price for the same room, on the same day on expedia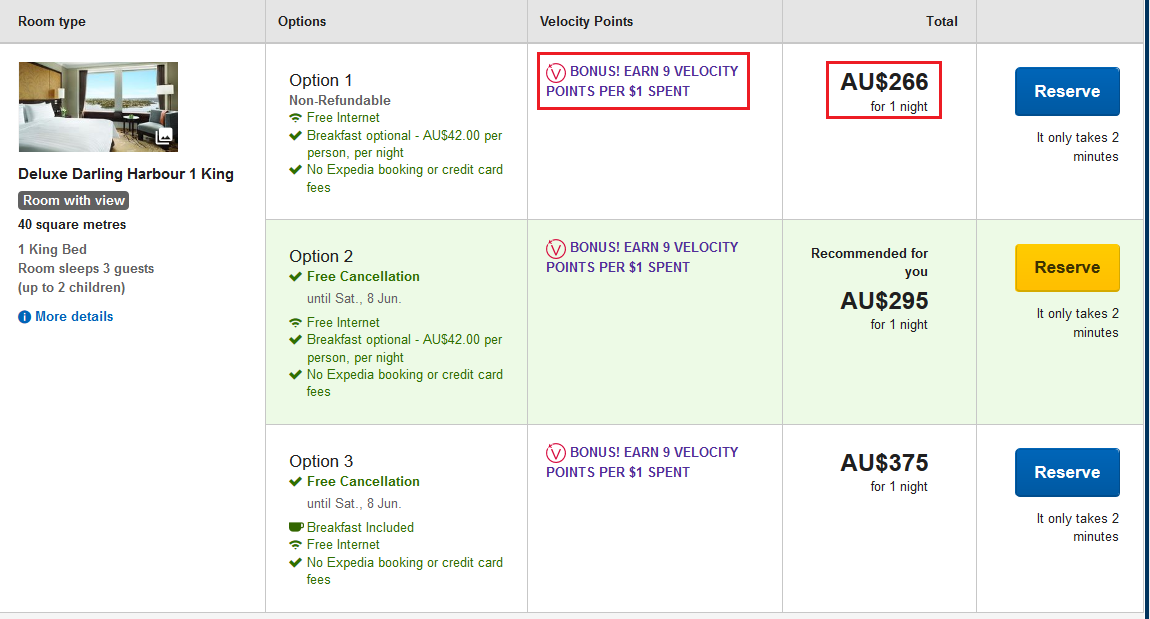 This is just 1 data point and its not to say that OTA's may not sometimes show a higher price. However, if you do come across one of those situations, expedia offers the best price guarantee, under which, subject to meeting the terms, they will refund you the difference. You can read more on this over here.
Elite Status Recognition
Holding Elite status in a loyalty program is a bit like 'opium dependency'. Once hooked, members go to great lengths to maintain it. It's understandable too, given elite members receive perks such as free breakfast, complimentary room upgrades, guaranteed late check-out, bonus points and so on. And while airline programs don't discriminate and allow member to earn points and other benefits on all bookings, direct or otherwise, hotel's typically aren't so generous.
If you hold an elite status with the hotel, bookings made through OTA's, aggregators or any other non-direct channels are usually not recognised by the hotel. There are instances where hotels may recognise you as an elite member, and, in their discretion, treat you as such. However, these are more of an exception than the rule. So if you currently hold status in the program, you may want to weigh up the pros and cons of direct and indirect bookings.
In Conclusion
If you are a free agent and not tied to any hotel program, this is a no-brainer. There is no cap on the number of points you can earn or on the number of bookings you can make under the offer. The stay period covers the rest of 2019 and extends well into 2020 (until 13th June), meaning you can plan and book stays for multiple holidays and/or work for the next 1 year and pocket the bonus points.
If you hold status with a hotel loyalty program though, it may perhaps make more sense to book directly with the hotel and earn points and other benefits in its own program. In both cases however, don't forget to check and compare the prices before you make the booking.
Do you plan to take advantage of this offer? Leave a comment below