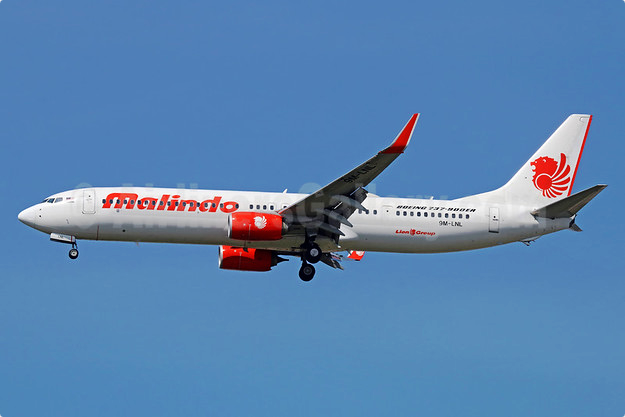 Malindo Air is an Indonesian full service carrier which has been expanding aggressively into the Australian Market. Presently, you can fly Malindo from Melbourne, Brisbane, Perth and Adelaide to Bali and beyond. Sydney has been the missing link, until now.
That though is changing soon. From 15th August, Malindo Air will be offering daily non-stop service between Sydney and Denpasar (Bali). After a 70 minute pit stop in Bali, the same aircraft will continue to Kuala Lumpur, providing travellers with yet another option to get to Malaysia.
The outbound flight from Sydney sees a pleasant lunch-time departure, giving Sydneysiders plenty of time to sleep-in.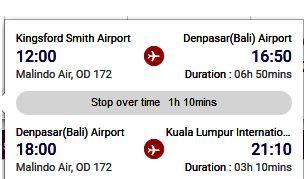 The overnight service from Denpasar to Sydney however, will see you touching-down in the middle of morning rush hour, making the drive home a less than ideal experience 🙁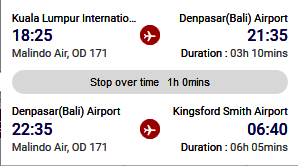 Virgin Australia, Qantas and Garuda Indonesia are the incumbent full service airlines on this route, so hopefully a new entrant will shake-up the market and bring the prices down. We have seen this happen earlier. When Virgin Australia launched flights from Sydney and Melbourne to Hong Kong, that triggered heavy discounting by both Qantas and Cathay Pacific, and fares on the route fell more than 30%.
So it comes as no surprise to see Malindo take the competition head-on, and offer sub $400 return fares.


Fly Sydney to Bali return for $400 with Malindo Air
Although these are inaugural fares, my feeling is economy fares on this route may generally remain in the $500 vicinity.
Aircraft & Seating
The route will see Malindo flying its single aisle B-737, featuring 12 business class (recliner) seats laid out in 2-2 configuration. Further back, the economy class cabin offers 150 seats in 3-3 setting.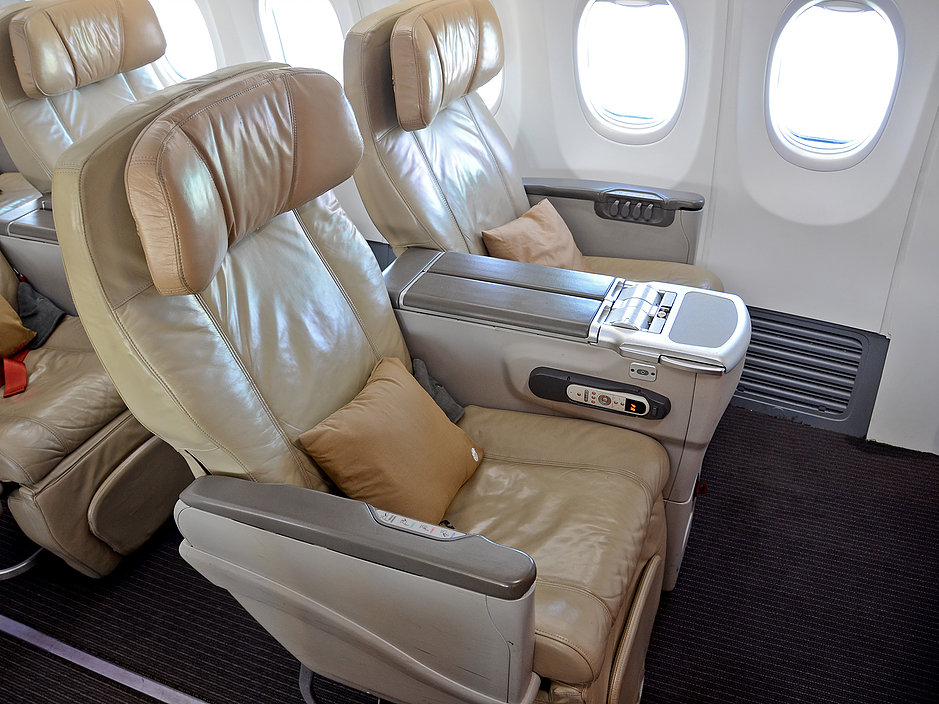 Malindo Air Business class seating
Redeeming Points
Malindo Air has a fledgling Frequent Flyer program called Malindo Miles which is free to join. Members can earn miles directly in the program when they fly Malindo, or indirectly, when they transact with it's premium retail and banking partners.
Sadly though, it does not have any airline partners where you could earn or redeem miles.
In Conclusion
It goes without saying that competition is great for flyers. To that end, Malindo joining the party is fantastic news. Although Malindo sells itself as a full service carrier, most people would only see them as quasi-full service, as not all economy fares offer complimentary checked baggage and/or seat selection.
For those on paid business fares, the late night departure from Bali to Sydney isn't ideal as there are no lie-flat seats. In that regard, Qantas has the clear edge. The A-330 it operates on this route features fully-flat beds, meaning you arrive home relaxed and well rested.
So while I don't expect Malindo to attract too many business travellers, it's aggressive pricing and quasi-full service features may well appeal to the slightly budget conscious holiday maker.
Will you fly Malindo to Bali and possibly beyond? Leave a comment below.