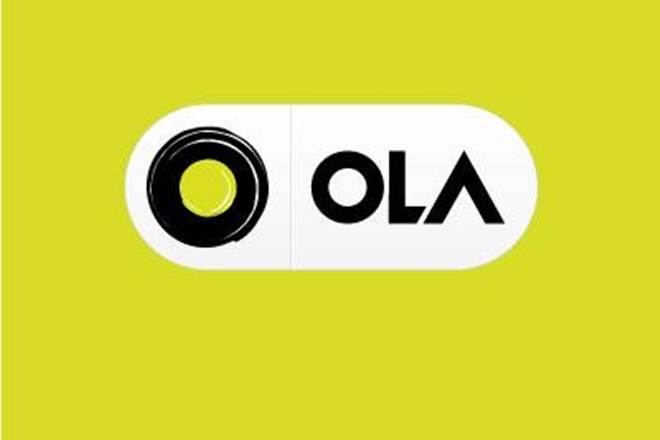 Rejoice you Virgin Australia flyers, Velocity has a new points earning partner in town. Indian ride-sharing giant Ola and Velocity have come together, offering up to 2 Velocity points per $ spent on Ola rides.
Points Earn
Velocity members will earn 2 points per $ when they ride Ola to and from these airports in Australia & NZ.




Velocity members will earn 1 point per $ on all other rides.
There are no additional points for those with Velocity Silver, Gold or Platinum status.
Bonus Points
If you are new to Ola, you have the opportunity to take a ride with them and earn a one-time bonus of 1,000 Velocity points. The ride must be completed by 30th August. Remember, if you have ridden Ola before, you are not eligible for bonus points as the offer is targeted at new customers only.
Talk about loyalty being shafted 🙁
Linking your Ola and Velocity Accounts
To earn points, your Ola and Velocity accounts must be linked. To do this:
Download the Ola app on your phone and sign-up for a new account.
Open your Ola app and tap the menu icon on left to expose the options.
Tap on your name, then Ride Setting, which will bring you to this page.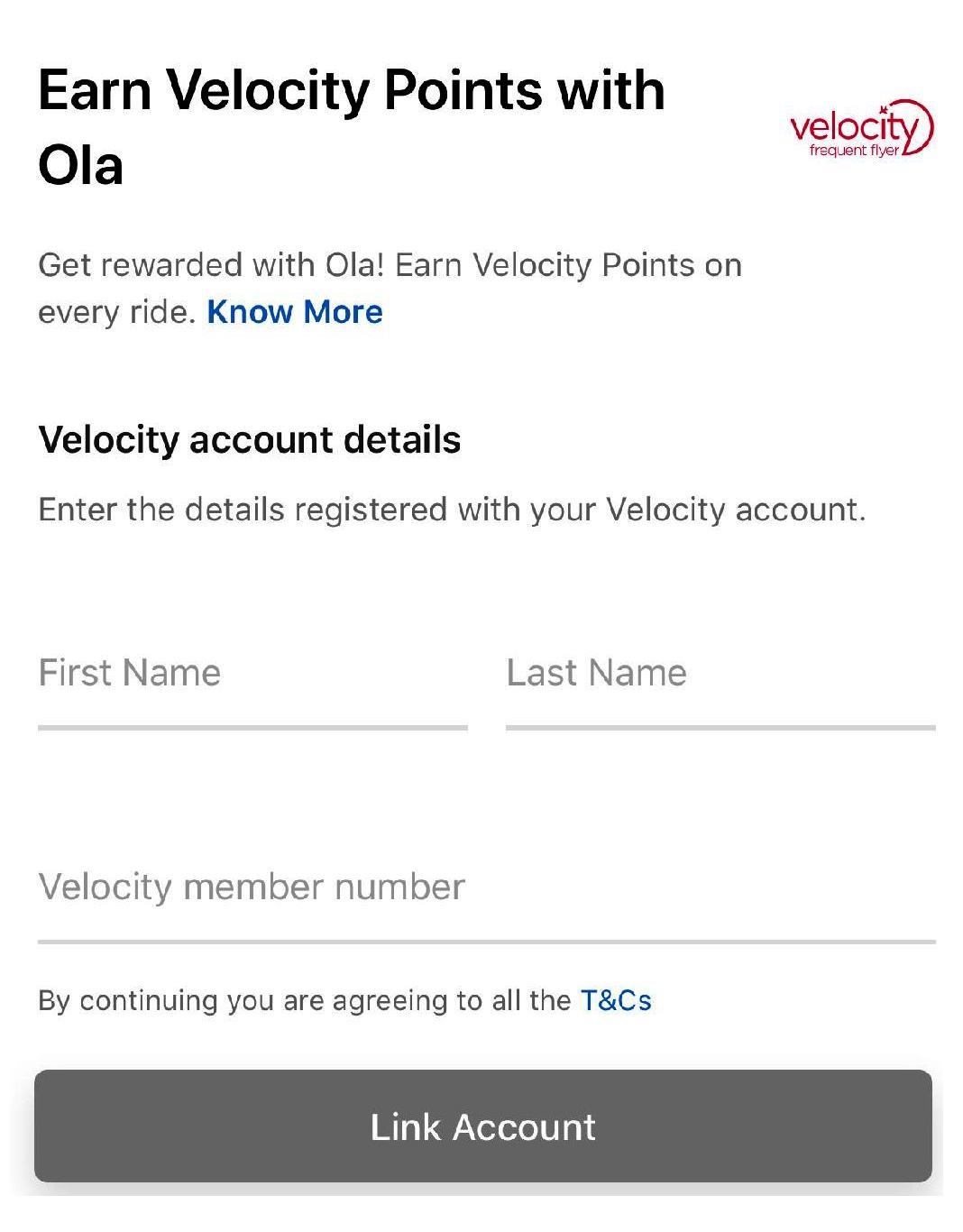 Enter your full name and Velocity number and tap Link Accounts.
That's it, your accounts are now linked and ready to earn points on all future rides.
My Thoughts
It's nice to see Velocity add new partners regularly. I guess once Qantas tied up with Uber allowing Qantas Frequent Flyer members to earn points, it was inevitable that Virgin Australia would respond.
I like Ola and have taken numerous rides with them both in Australia and overseas. While they don't currently match Uber in terms of number of cars and pick-up times, they are improving.
One area where this partnership holds the edge over Qantas/Uber is that while Qantas members earn points only on Uber rides to and from select airports, Velocity members can earn points on all Ola rides.
Head over here for full T&C's.
Happy Riding 🙂
Will this partnership encourage you to catch Ola? Leave a comment below.