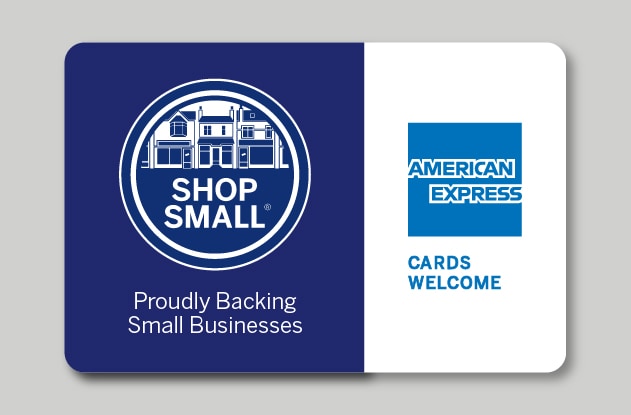 One of the great features of American Express cards are the ongoing promotions they run through the course of the year. If you participate and take advantage of these promotions, in many instances, you can easily recoup the cost of the annual fee on your card, plus some.
SHOP SMALL
Shop Small is arguably one the most lucrative promotions offered by American Express, where card-members can receive up to half the cost of their purchase back in statement credits. The promotion is now LIVE and runs until 31st August, which makes it by far the longest of the kind, as past editions have usually only run for a month.
How does this work
It's really simple. Login to your American Express account either online or through the Amex app, and save the offer to your card. Once this is done, just go about using the registered card as you normally would. Every time you spend $10 or more at a participating Shop Small business, you will receive $5 back in the form of statement credit.
The participating businesses will be highlighted with a Shop SMALL logo as shown below, and you can search the full list over here.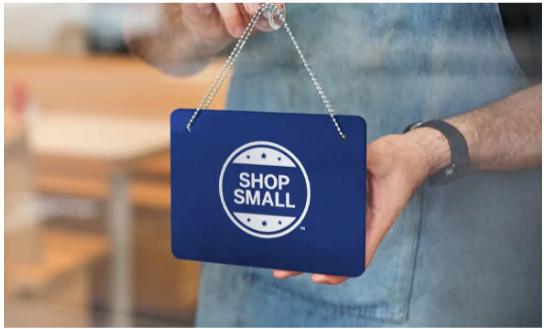 Look for this logo on the front door to identify a participating shop
Quite clearly, the best return is had when you spend exactly $10, as the $5 back translates into a 50% saving. Remember, you can redeem the offer up to 10 times per registered card, but only once per participating business. So make sure you spread out the spend over a number of businesses.


Get up to half of your spend back until 31/08/2020
Both primary and additional cards are eligible for the offer, and although you can save the offer on any number of cards, the participation is capped at 300,000 cards, which I expect to be snapped up within a few days. So if you want to take advantage of the promotion (no reason not to), I suggest you register ASAP.
Besides the usual brick and mortar stores, there are numerous online businesses also participating in the promotion, which is perfect for those wanting to practice social distancing and stay away from crowded stores.
Definition of Small Shop
It's worth pointing out that not every business is a small shop. For instance, purchases made at Coles, Woolworths, BP etc are not qualifying spends as these are not really small shops (fair enough).
To be classified as a Small Shop, businesses must meet the following conditions:
The business must be classified as a small business by American Express for the purpose of Shop Small.
The business must be classified as a warmly welcoming business which means that they accept American Express cards either with no surcharge or apply an equal surcharge to all cards.
They should have processed at least one American Express transaction before 31st March 2020.
They are not operating in industries that are deemed not eligible for Shop Small.
Beyond these, there is also a requirement that the total annual sales of the business should be less than $1.3 million. This information isn't publicly available and I had to actually call American Express' merchant service line to obtain it.
In Conclusion
Amex have made a small change to the way they run this promotion. In the past, you had to spend a minimum of $20 to get $10 back and you could receive the credit up to 5 times (total $50). So even though there is no change to the amount you get back, Amex is now limiting the credit to just $5 per transaction, meaning you will have to make the spend at twice as many places to maximise the offer.

Personally speaking, I love Shop Small and plan to make full use of the promotion. Back in the day, American Express ran this twice a year, although in the last few years, it has only come around annually, usually in November. Sometimes, you are also able to register for these offers manually by entering your card details through a generic link, though I was unable to locate one for the current campaign. I will update the post with the link if Amex made it public.
It's great that even additional card members can take advantage of this promotion. As most American Express cards come with up to 4 additional cards at no extra cost, this means that someone maximising the promotion can save up to $250 per card-type ($50 on primary card and $200 on additional cards). For those with more than 1 type of American Express card, the savings can be several hundreds dollars per year, which makes this promotion exceedingly valuable.
If you do not presently have an American Express card but are interested in getting one, check out this link to read my review of some of their cards, including a couple of $0 annual fee cards.
Do you plan to take advantage of Shop Small promotion? Leave a comment below.