American Express and TheFork are back with their popular promotion. This was last seen few months ago in February and usually comes out few times a year. The current promotion is valid until 16th June 2019.
Who is TheFork
Remember the old restaurant booking platform 'Dimmi'? They rebranded to TheFork on 7th January 2019. TheFork is a French restaurant booking platform operating in 10 countries across Europe.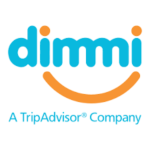 ————>>>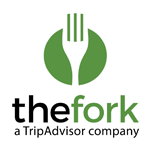 Dimmi has rebranded to TheFork
If you have previously booked through 'Dimmi', besides the new branding, you are unlikely to notice any other differences. All the restaurants which were bookable on 'Dimmi' have migrated to 'TheFork'.
How does it work
This is really simple. If you are an American Express cardholder, go to The Fork and sync your card to your TheFork account. If you don't have an account, you can sign-up for one here , it's free and takes less than 2 minutes.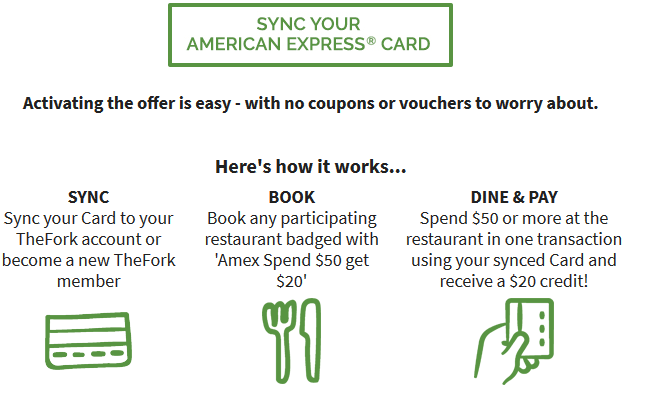 Sync your card before you book and dine
Once your card is synced, book any restaurant from the list of participating restaurants and pay with the synced card when you dine. As long as you spend $50 or more, you will receive a $20 statement credit on your American Express account. From past experience, this usually appears within 3-5 working days but may take longer.
Is this a good deal
If you like to eat out and don't mind pocketing a $20 refund each time, it's one hell of a deal. You optimise the deal when you spend exactly $50. At this level of spend, the $20 refund translates into a 40% savings.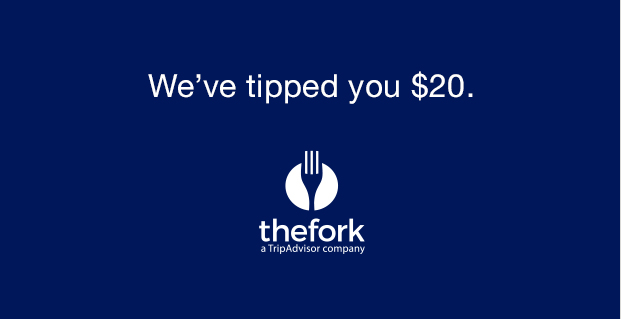 You should receive the confirmation within minutes of using the offer
But wait, it gets better. The thing about this deal is that you still earn points on the full amount you pay for your meal. So a $50 spend on American Express Explorer Card earns you 100 points for a total net outlay of $30, that is roughly 3.3 points per $. The deal is even better for Platinum Charge cardholders where the same net outlay brings about in 112 points, that is 3.75 points per $.
At this point, I just want to say 'SHUT UP AND TAKE MY MONEY' like this bloke.

Video credit : KFC
Is there any downside
The list of participating restaurants has been expanded this time around, so the only other condition worth mentioning is that the bookings must be made on TheFork website. Any bookings made via TheFork iPhone app are not valid for the offer. The deal ends on 16th June.
Full terms and conditions can be found over here.
In Conclusion
When American Express implemented changes (aka devalution) to its Membership Rewards program last month (April 2019), many cardholders wondered if it was still worth holding on to their cards.
With offers like this and many others that American Express brings out from to time, their card offerings continue to be one of the most compelling in the Australian market.
This is a fantastic deal and one that I personally intend to take advantage of, a few times over coming weeks.
What do you think of this deal? Would you take advantage of it? Leave a comment below and share your thoughts