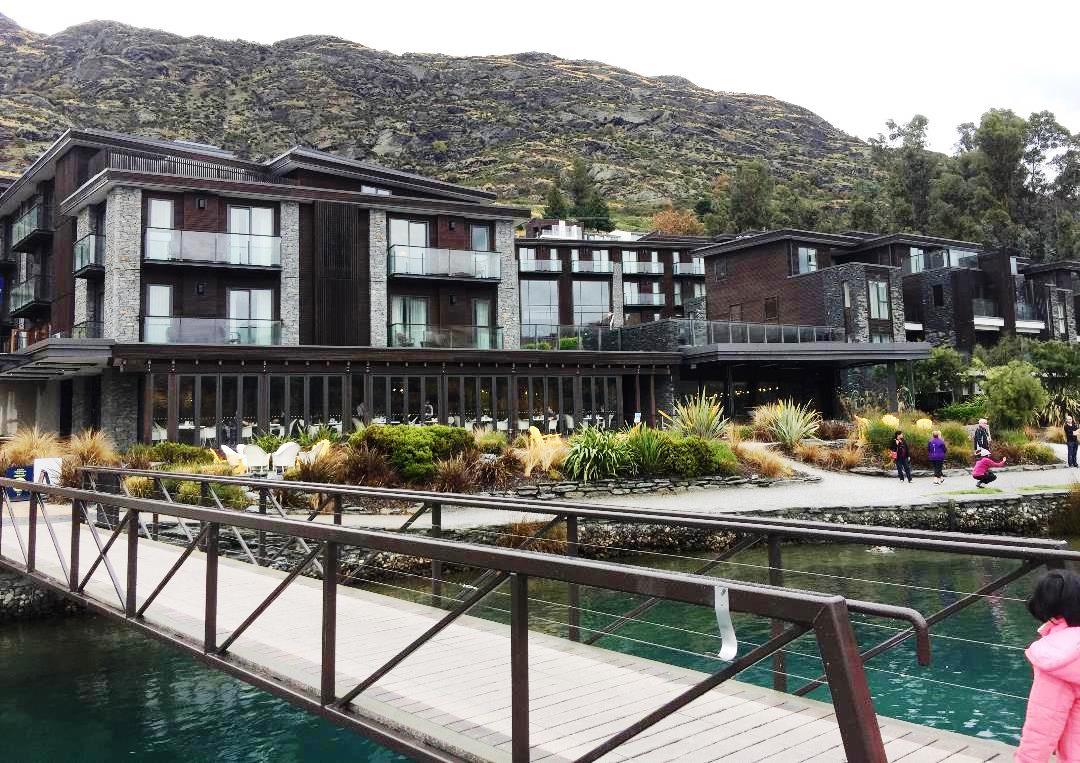 I like the Hilton Honors program. Although it's 'luxury property' portfolio isn't quite as large or grand as Marriott's, when it comes to offering promotions, they beat Marriott hands-down. Right now, there's a few different promotions that you can take advantage of and earn stacks of points.
Go More Get More
This offer has been running since 6th May and is valid for completed stays up to and including 8th September. To take advantage, you must first register for the offer before completing any stays . Once registered, you can earn double base points on every stay, starting with your 2nd stay.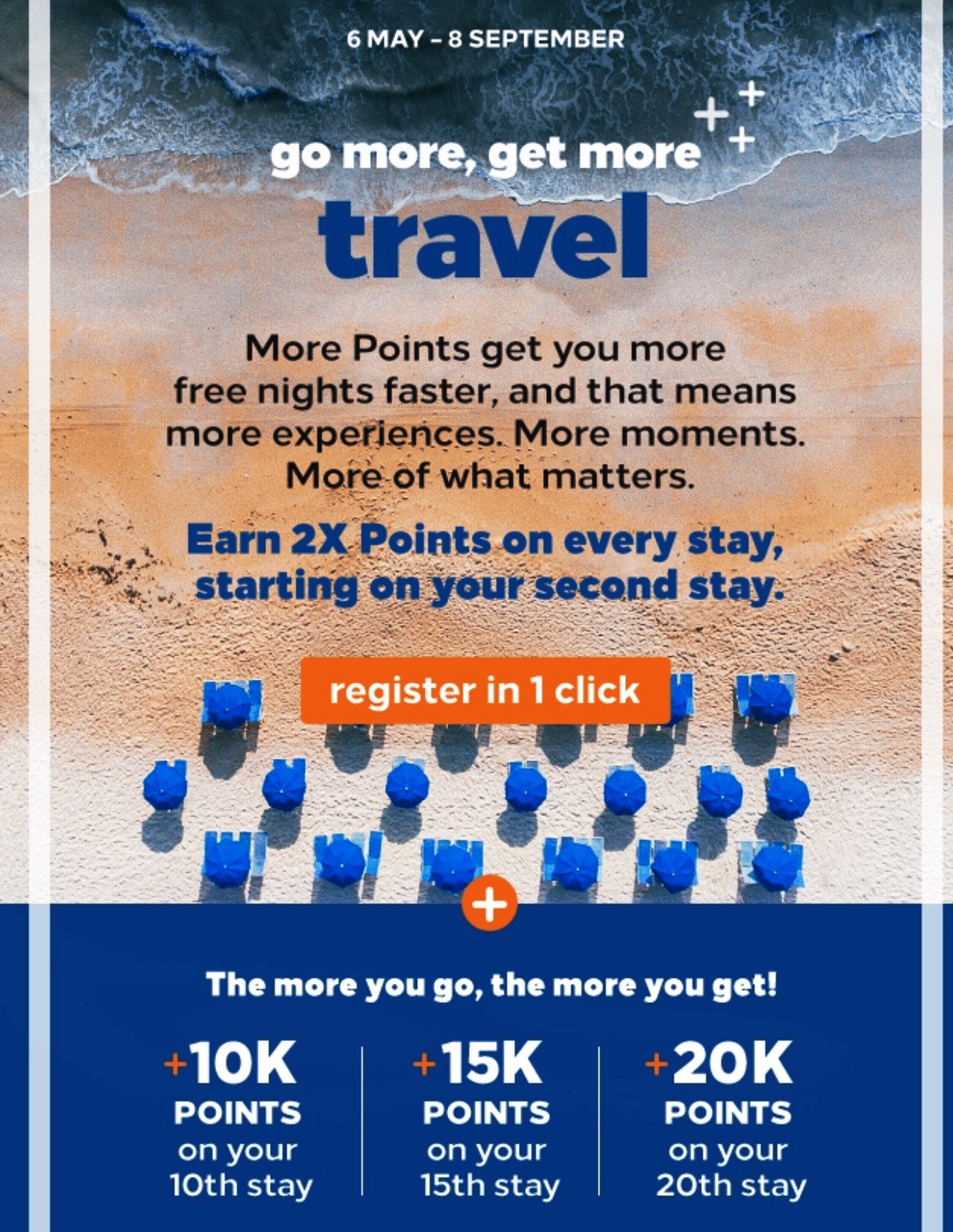 Earn 2x Hilton points on each stay, starting with the 2nd stay
Ordinarily members earn 10 points per US$ on stays with Hilton. Under this offer, you can earn twice that, ie, 20 points per US$ which is a very good return. Remember though, the bonus points only apply to the base points, so if you have status with Hilton and earn bonus points as a result of that, that remains unchanged.
That's not all though, in addition to double points on all eligible stays, you are also in-line to earn thousands of bonus points at the completion of your 10th, 15th & 20th stay as follows:
10,000 bonus points on completing your 10th stay.
A further 15,000 points on completing your 15th stay.
A further 20,000 points on completing your 20th stay.
That is a total of 45,000 bonus points, not including the base points, the 2X bonus on base points, or any status-linked tiered bonuses.
Pro-tip : If you have travel plans and would like to maximise points earning under this offer, stay 1 night at one of the cheaper Hilton properties to get that 1st stay out of the way. Doing this unlocks the promo, paving the way to earn 2X points on all future stays within the qualifying period. There is no cap on the number of points you can earn under the offer, although given that the promotion has an end date, there is obviously some kind of mathematical cap 🙂
If you are not a Hilton Honors member, you can sign up for a free account over here. Once you are set up, you can login and register for the offer. Then take a moment to check out the T&C's.
VISA APAC Double Points Promotion
This is another one of the long running promotions and is valid until 30th September. Under the offer, members who stay at participating Hilton properties in Asia Pacific and pay for their stay with a valid VISA card, ie, VISA Signature, VISA Rewards or VISA Platinum card issued in Asia Pacific, will earn double Hilton Honors points.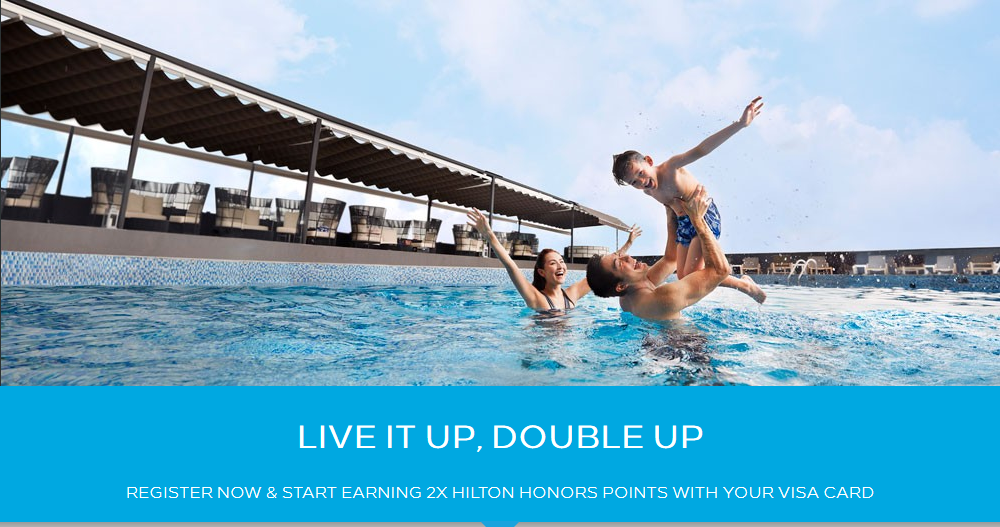 Pay with a valid VISA card and earn 2X points for stays in Asia Pacific
As always, the 2X bonus points are only applied to base points and not the tiered bonuses which Silver, Gold and Diamond members earn. Registration is required prior to the stay, and the total number of bonus points that can be earned are capped at 20,000.
Pro-tip : Although the terms of the offer specify that payments be made with only certain types of VISA cards, in past, some members have reported earning bonus points even for payments made with other VISA cards. In other words, any plain Jane VISA should be OK.
You can check out the full details of this offer and register through this link.
Earn 7,500 bonus points after 2 stays (New Members Only)
This offer is only available to new Hilton Honors members. The offer has been out only a couple of days and the qualifying period runs until 31st January 2020. To take advantage, you have to sign-up for a new Hilton Honors account and register via this link prior to completing any stays.

Under the terms of the offer, new members earn:
2,500 bonus points after the 1st stay.
A further 5,000 bonus points after the 2nd stay.
You can take advantage of this offer only once during the qualifying period. It's also worth emphasizing that existing members are ineligible, which is a bit disappointing 🙁
In Conclusion
Hilton is usually running multiple offers at a time which you can stack and turbo-charge your points earn. Sadly, there are no Hilton points earning card in Australia.
That said, many of the Australian issued American Express cards partner with Hilton Honors and allow you to transfer Membership Rewards points to your Hilton Account at 2:1 ratio (2 Membership Rewards points = 1 Hilton Point).
However, If you would like to get your hands on a stack of Hilton points in quick time, these cards are currently offering large welcome bonuses to new card members:
All the above cards allow you to transfer Membership Rewards points to your Hilton Honors account at 2:1 ratio.
Pro-tip : You get complimentary Hilton Honors SILVER & GOLD and status with The American Express Explorer Card and The American Express Platinum Card respectively.
Do you collect Hilton points? What has been your best redemption to-date? Leave a comment below.