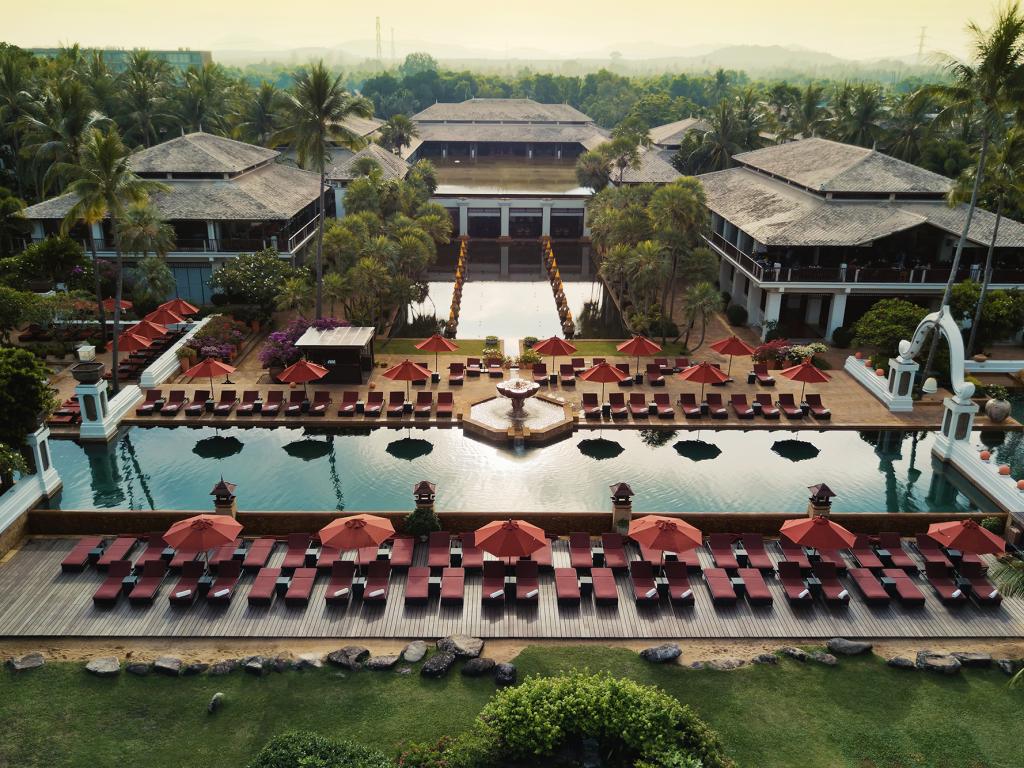 We have known for a while about Marriott's plan to introduce variable award pricing. It was initially meant to come-in by early 2019 but was delayed, which considering the shamozzle, that Marriott's merger with SPG has been, is not surprising.
Well, there has been an update in this regard and we now have confirmation that peak/off-peak pricing kicks-in as off 14th September. That is less than a month from now, which means the D-Day is fast approaching.
Award Chart
Lets take a look at Marriott's award chart below: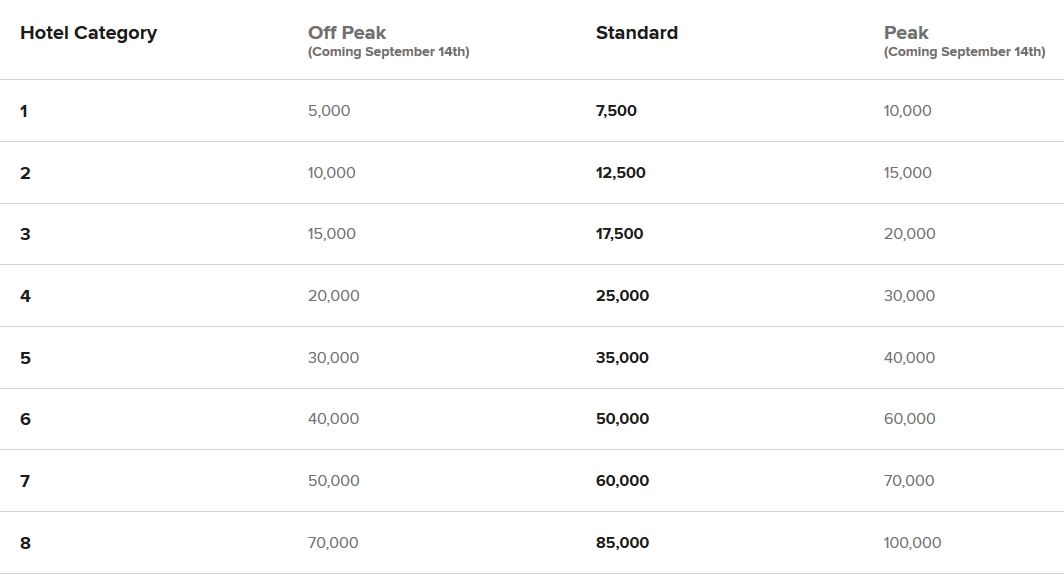 Until now, Marriott Bonvoy members have been able to redeem points for award nights at standard rates. For instance, the maximum points required for a Category 8 property is 85,000 points. Come 14th September though, during peak pricing, Category 8 properties are jumping to 100,000 points.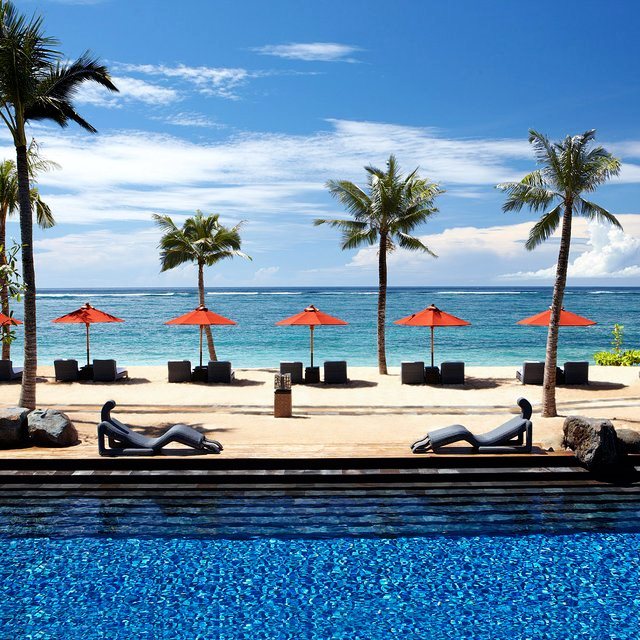 Peak pricing at St Regis Bali is increasing to 100,000 points per night
On the other end, the least expensive properties on the chart, ie, Category 1, will drop to 5,000 points per night, during off peak periods. Of-course, none of this is new as these changes were first announced way back in 2018. However, sometimes reality has to stare you back in the face to feel real.
The good news, if I can put it that way, is that bookings made until 13th Sept will be at the standard rates, even if your stay is for a period after that date. Considering that Marriott allows you to make bookings almost a year in advance, that is plenty of time to lock-in stays until August 2020. So get booking 🙂
Cash + Points Booking
Like the award bookings, starting 14th September, cash + points reservation will also see peak, off-peak pricing.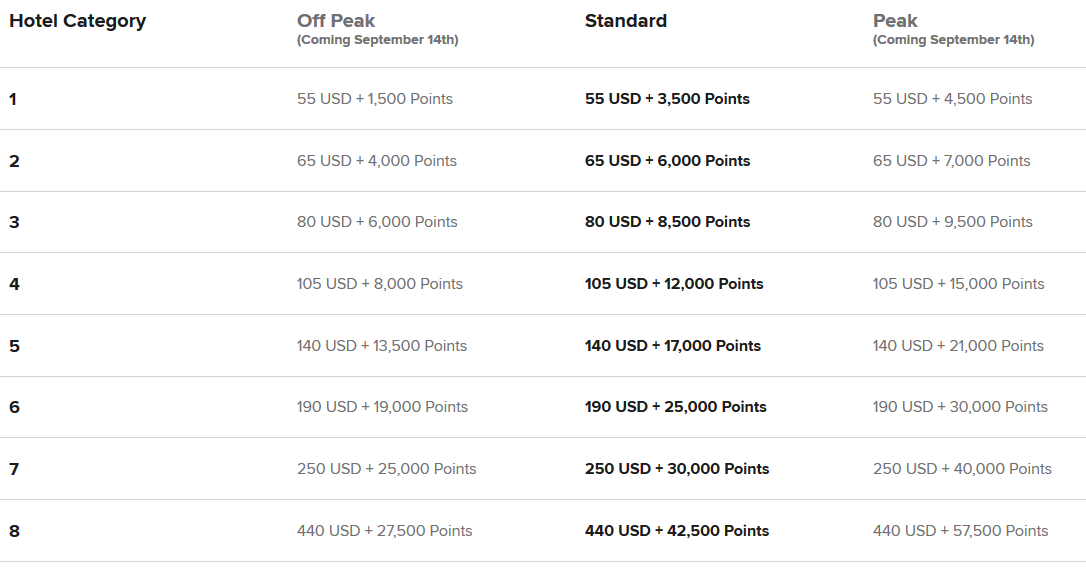 Peak/off-peak pricing is also coming to Cash + Points bookings
There isn't a radical change here though, as the cash component remains unchanged across the 3 periods. The difference is with regards to the number of points required. During peak pricing, you will need to cough up higher number of points, and vice-versa during less busy times.
There may be some instances when cash + points booking could be the way to go, but for the most part, you are better off paying outright cash or outright points for your stay.
Points Advance
Marriott is also making changes to it's 'Points Advance' feature. This is a unique feature, which to my knowledge isn't offered by another hotel loyalty program. Under 'Points Advance' members are able to make award bookings, even if they do not have sufficient number of points to pay for it. They must however, make up the shortfall prior to the stay. Different hotels have different deadlines for this, ranging from a few days to few weeks.
Lets take my own example below:
I am currently planning a trip to Tokyo in April 2020. As this is during the cherry blossom season, when tourists from all around the planet descend upon Tokyo, hotel prices are sky-high. The hotel I am looking at, Ritz Carlton – Tokyo is a Category 8 property and cash prices in April are typically $2,000 + per night, ouchhh…. 🙁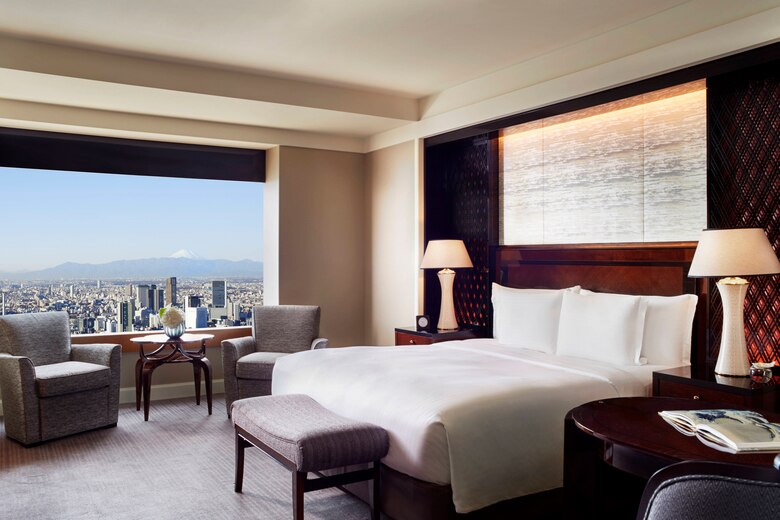 Ritz Carlton Tokyo, Standard Room
Luckily, there is award availability.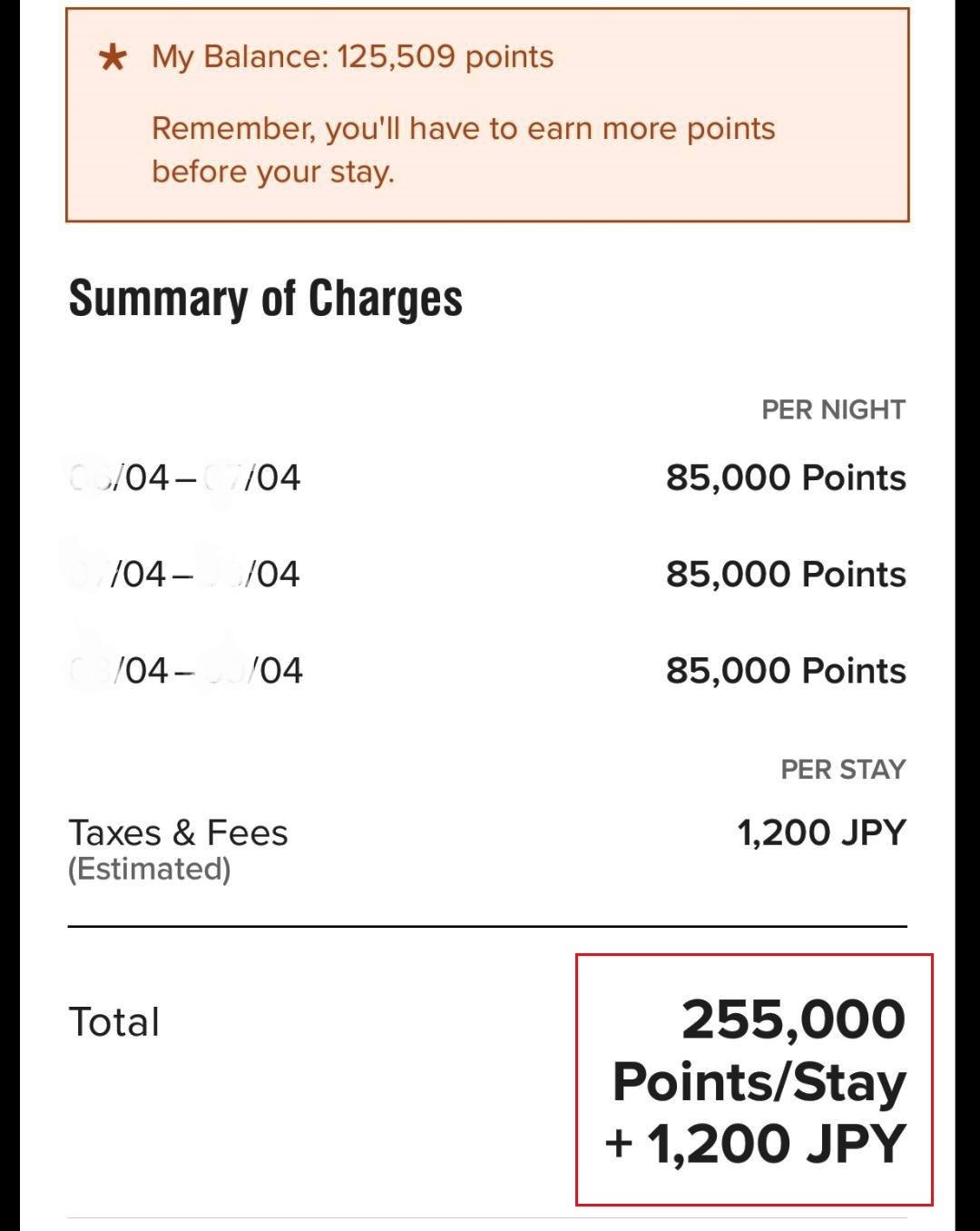 Points Advance lets you make confirmed booking without having sufficient points in the account
For my 3 night stay, I need a total of 255,000 points. As you can see above, although I do not have sufficient number of points, I was still able to make the booking. I must now earn the remaining 129,491 prior to the stay. If I don't do that by the deadline, the system will cancel my reservation.
What is Changing?
First the good news. If you make your 'Points Advance' booking by 13th September, any changes that come into affect after that day will not impact you. However, should you make that booking anytime on or after 14th September, you will be subject to the new pricing in case Marriott were to revise the pricing for your dates.
Going back to my own example, If I were to make my 'Points Advance' booking on 1st October at the standard price of 85,000 night per night for my stay in April 2020, and if the rates subsequently went up to 100,000 points per night (peak price) for those dates, which is a very real possibility given the time of the year in Japan, I will be required to redeem 300,000 points for my stay, which is an increase of 45,000 points. On the flip side, if the prices were to change to off-peak, I would only need 70,000 points per night, or just 210,000 points over 3 nights.
Cutting long story short, if you have plans to redeem points for a stay, lock it in ASAP. If you do not have adequate points, but expect to make up the shortfall via a credit card welcome bonus, or points transfer from a family member, or in some other manner prior to your stay, lock-in your rates NOW.
All this raises a very valid question, who decides when a hotel should have non-standard pricing & how do they arrive at that decision? Well, Marriott says, and we will just have to take them on their word here, that individual hotels will have no control over setting peak, off-peak pricing, rather this will be managed through an algorithm which will be run centrally by Marriott itself.
In Conclusion
When loyalty programs undergo changes, or enhancements, as some like to call it, these are predominantly negative in nature. In that respect, the changes being introduced on 14th September are no different as these unquestionably devalue the Marriott Bonvoy program. Although all 7,000 properties in Marriott portfolio will be impacted by these changes, Marriott has said that for the best part of the year, hotels will offer standard award pricing. We will just have to wait n see if that is indeed the case.
Marriott has also said that peak, off peak pricing will be balanced out, meaning at any given time, the total number of properties at peak pricing will be matched with an equal number of properties offering off-peak pricing. This is a typical corporate-speak though, as Marriott may consistently keep peak pricing at some of it's coveted, most desirable hotels and then simply match it by keeping an equal number of some of it's crappy-old properties at off-peak pricing.
All said & done, Marriott Bonvoy program, by the virtue of its massive footprint and numerous high quality properties, in my opinion, remains the number 1 hotel loyalty program.
What do you think of these changes? Leave a comment below.