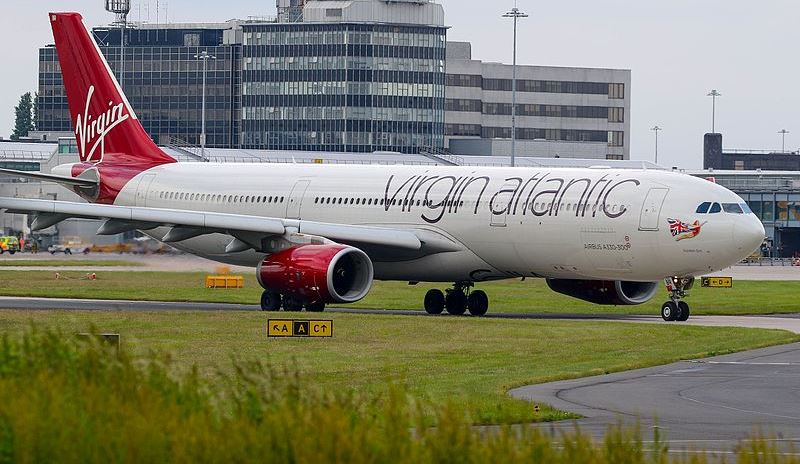 In the lead-up to the Changes being introduced to American Express Rewards Program on 15th April 2019, I have been reviewing a number of it's airline partner programs. I have earlier reviewed Singapore Airlines KrisFlyer and Cathay Pacific Asia Miles programs. I have also written on Virgin Australia's Velocity and Qantas Frequent Flyer program briefly, which you can read here. Today I want to take a look at another one of it's partners, Virgin Atlantic Flying Club.
Flying Club
Flying Club is the Frequent Flyer Program of Virgin Atlantic. The airline was set up by British billionaire Richard Branson in the early 80's and operates a rather limited global network from it's hub in London. It is also one of the transfer partners of American Express and card members are able to transfer Membership Rewards points to their Flying Club account. If you do not currently have a Flying Club account, you can join here for free. Note that Flying Club is NOT a transfer partner of The American Express Explorer Card.


You can transfer Membership Rewards points to Flying Club
The program is not very popular and tends to slip under the radar of even some of the most seasoned points and miles collectors. On some routes and with certain partners though, there is great value to be had.
Route Network
Virgin Atlantic does not operate flights to Australia. It did fly from London to Sydney via Hong Kong until 2014, at which time the route was scrapped. Last year, Branson hinted at starting London to Perth non-stop service, presumably encouraged by Qantas's profitable debut on the route, but there are no firm plans at present.
Virgin Atlantic is not part of any major global alliance. It has 12 airline partners though, and Flying Club members are able to redeem miles with all of them. The partners offering maximum redemption value are ANA and Air New Zealand. You can take a look at all of it's partners here.
Redemption on Virgin Atlantic
Flying club operates a fixed award chart but splits the travel period into Standard and Peak season as can be seen below:
| Standard | Peak |
| --- | --- |
| 7 January 2019 - 3 April 2019 | 4 April 2019 - 22 April 2019 |
| 23 April 2019 - 21 June 2019 | 22 June 2019 - 8 September 2019 |
| 9 September 2019 - 12 December 2019 | 13 December 2019 - 5 January 2020 |
| 6 January 2020 – 31 March 2020 | |
It's not ideal that Virgin Atlantic charges a premium for award seats during the Northern hemisphere summer & Christmas/New Years period. However, you can't be overly critical given the 'Peak Season' constitutes less than 20 weeks per year.
Lets take a look at the Standard season mileage rates:
Route
To/from UK
Premium (one-way)
Upper Class (one-way)
Israel
16,000
28,000
India & UAE
17,500
37,500
Africa, China & Hong Kong
22,500
57,500
This is a truncated chart showing redemption rates for Africa, Middle East and Asia Pacific. If you would like to see the full chart, you can do that here.
Hong Kong is the closest port for Australian travelers wanting to jet-off on Virgin Atlantic to London. It also happens to offer one of the most lucrative redemption. You can fly Premium economy between Hong Kong/Shanghai/Johannesburg and London for a crazy 22,500 miles. Upper Class (business) on the same route costs 57,500 miles, which is not the worst value, but nowhere near as good as Premium economy.
All of these flights are 11+ hrs making this an excellent use of Flying Club miles. Redemption on Hong Kong – London route is particularly appealing as the cash outlay is less than $60. This is because Virgin Atlantic does not impose fuel surcharge on flights departing from Hong Kong.


Fly Hong Kong to London in Premium Economy for 22,500 Flying Club miles
If you took the same flight in opposite direction, ie, London To Hong Kong, you will be paying nearly $600 in Cash, Ouchhhh..
Delhi to London is another excellent route for redeeming Flying Club miles. You can redeem 17,500 miles to fly Premium economy or 37,500 miles for Upper Class on this 9 hr flight. That said, the fees, taxes and fuel surcharge will see you forking out close to $350.
Redemption prices during peak season jump by 10,000 miles, which is not unreasonable.
Redemption on Partner flights
You can redeem Flying Club miles to fly any of Virgin Atlantic's 12 airline partners. These redemption's unfortunately cannot be booked online. Members are required to get in touch with Flying Club Call Centre to make the booking. I don't have any personal experience dealing with them that I can report, but the phone agents by all account are said to be friendly and knowledgeable. You can look-up Flying Club contact details on this link.
Flying Club uses a separate redemption chart for each of it's 12 partners. I wish I could say the charts uniformly ooze value, that would be a lie though. Having said that, the program does provide enough value on specific routes with certain partners to keep members interested. You can check out all the partner redemption charts here.
In this post, I will only be covering routes and partners that provide good redemption value and are relevant for Australia based flyers.
ANA
ANA, or All Nippon Airways is a Japanese airline and a Star Alliance member. At present, it operates a daily flight between Sydney and Tokyo. From 1st of Sept 2019, it will be starting a daily service between Perth & Tokyo.
Flying Club members can fly from Sydney/Perth to Tokyo one-way, in business class for 45,000 miles. This is a hell of a deal, specially when you consider that Singapore Airlines's KrisFlyer program will set you back 91,000 miles to fly from Sydney to Tokyo and 66,000 miles from Perth to Tokyo.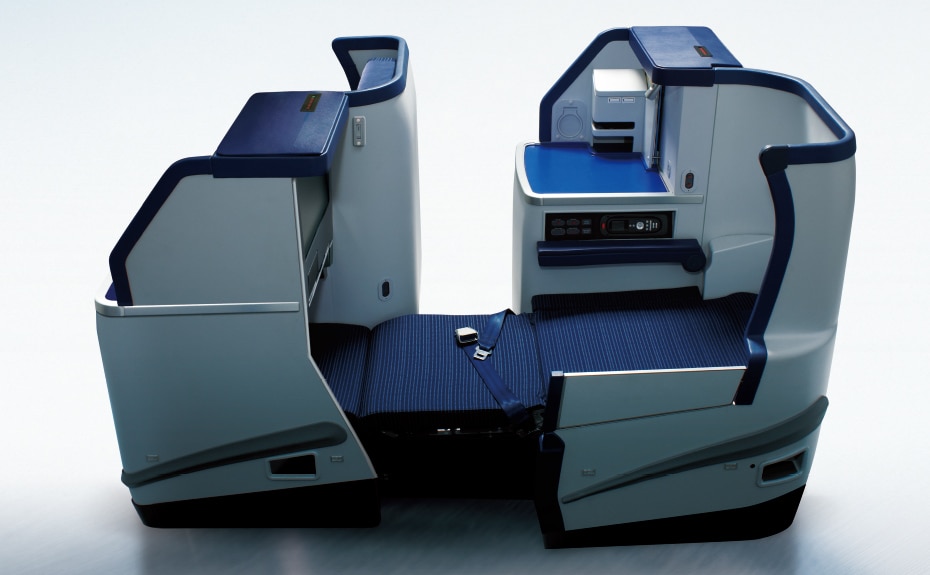 Fly Sydney to Tokyo in ANA business class for 45,000 Flying club miles
ANA is known to be pretty liberal with releasing award seats. Although it is not possible to check availability on Virgin Atlantic website, you can do this on other Star Alliance carriers such as United or Avianca. Once you have found seats, call the Flying Club call centre and make the booking. You can also ask the phone agent to look-up availability. This though is a slow, time consuming process.
A First class redemption between Australia & Japan is priced slightly higher at 55,000 miles one-way. ANA sadly, does not offer First Class on flights to Australia.
Refer this link for full ANA award chart.
Air New Zealand
Flying club operates an extremely generous award chart for redemption's on Air New Zealand. You can fly between any Australian and New Zealand cities, one-way in business class for a measly 15,000 miles. As a comparison, both Qantas and Virgin Australia charge more than 35,000 points for a business class flight on this route.
Air New Zealand is perhaps one of the worst when it comes to making award seats available to members. But if you can be flexible with your itinerary, it is certainly possible to find seats. Like ANA, Air New Zealand is also a Star Alliance member and you can look-up availability on other Star Alliance carriers.
You can check out the full Air New Zealand award chart here.
Delta
Delta is a US carrier which operates a daily flight between Sydney & Los Angeles. You can redeem 75,000 Flying Club miles to fly Delta's excellent business class, 'DeltaOne suites' on this route. By comparison, both Qantas & Virgin Australia charge in-excess of 95,000 points on this route.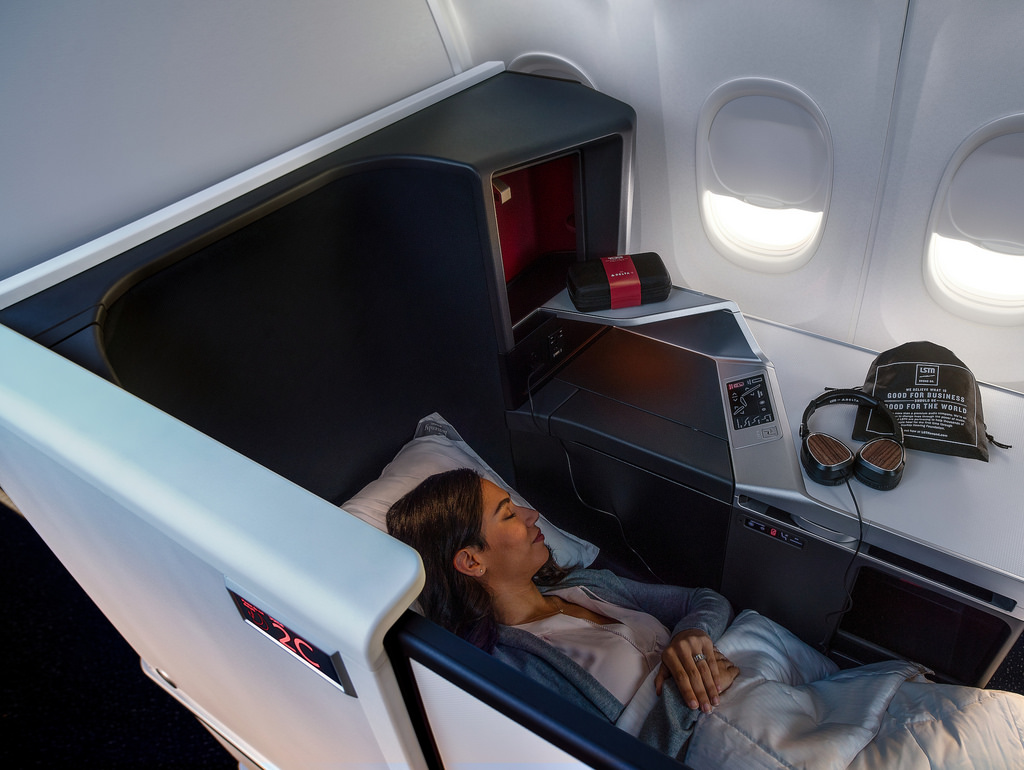 You can fly Delta One suites from Sydney to Los Angeles for 75,000 Flying Club miles
Fees and taxes are acceptable at under $150. The biggest irritant in redeeming miles on this route is award availability. It is rare for airlines operating on Australia-US routes to release award seats and Delta is no exception. If and when they do, it's usually just 1 or 2 seats within a few days of departure. So unless you are flexible and prepared to travel at short notice, you are unlikely to find availability.
A couple more extremely valuable redemption on Delta, can be found on it's intra-Asia flights between Singapore – Tokyo and Manila – Tokyo. You can fly both these routes one-way, in business class for mere 22,500 Flying Club miles. This is less than half of what you would pay with KrisFlyer program.
Flying Club's full award chart for Delta can be found here.
Hawaiian Airlines
Hawaiian Airlines, as the name suggests is based in Hawaii. It operates services into 2 Australian cities, connecting Sydney and Brisbane to Honolulu with daily flights. Flying Club members can redeem 65,000 miles to fly between Australia and Honolulu. It is worth pointing out that Hawaiian is also a partner of Virgin Australia and Velocity members can redeem points to fly Hawaiian.
In terms of pricing, Velocity charges the same 65,000 points for a business class seat flying from Brisbane to Honolulu as Flying Club. The price between Sydney and Honolulu is slightly higher at 78,000 Velocity points. So while Flying Club is an option, Virgin Australia members are best advised to redeem Velocity points to fly on this route, given how easy it is to earn them. If you are looking for simple ways to build-up a stash of Velocity points, check out this guide detailing 5 easy ways to earn Velocity points.
If you do decide to redeem Flying Club miles, check the availability through American Airlines's AAdvantage program before calling Flying Club. The full Hawaiian Airlines award chart for Flying Club members can be found here.
Virgin Australia
Virgin Atlantic & Virgin Australia are close partners. This is partly reflected in the fact that Branson's Virgin Group holds 8% stake in Virgin Australia. Even so, I have left this until the last. This is because although Flying club miles may be redeemed for travel on Virgin Australia flights, it's poor value in most cases.
Consider this, you can redeem 59,500 Velocity points for a one-way business class flight from Sydney/Melbourne to Hong Kong. The same flight redeemed with Flying Club miles require an absurd 80,000 miles. Redemption on Virgin Australia's other long haul route, Sydney/Melbourne/Brisbane to Los Angeles is slightly better value with Flying Club miles. However, given the ease of earning Velocity points in Australia, it's better to pay the small points premium & save Flying Club miles for another redemption.
The redemption rates on Virgin Australia's domestic flights is no better. For instance, a one way business class flight between Brisbane & Sydney costs 25,000 Flying Club miles as opposed to 15,500 Velocity points. Or, the one-way business class flight from Sydney to Perth, which costs 40,000 Flying Club miles compared to 35,500 Velocity points.
So while its great to have this code-share partnership which allows members from both programs to earn and redeem miles on both airline, they are better served by focusing elsewhere, to maximise redemption values. If you still must redeem Flying Club miles to fly Virgin Australia, you can look up the chart over here.
In Conclusion
Virgin Atlantic is a fairly smallish airline, operating on limited routes. It's frequent flyer program, Flying Club is not the program to be transferring points speculatively. In a lot of cases, either the redemption rates or the exorbitant fuel surcharge it applies tends to be the deal breaker. There are no credit cards in Australia which directly earn Flying Club miles. Besides flying with partner airlines, the only other way to earn Flying Club miles for Australian travelers is via transferring American Express Membership Rewards points.
All said and done, Flying club isn't the worst program to be going around by any means. The miles do not expire as long as there is activity on your account once every 3 years. As discussed earlier, the program offers pockets of value, and someone with firm travel plans and specific redemption can very well score a great deal with Flying Club.
Have you ever redeemed a flight with Flying Club miles? What is your impression of the program? Leave a comment below.