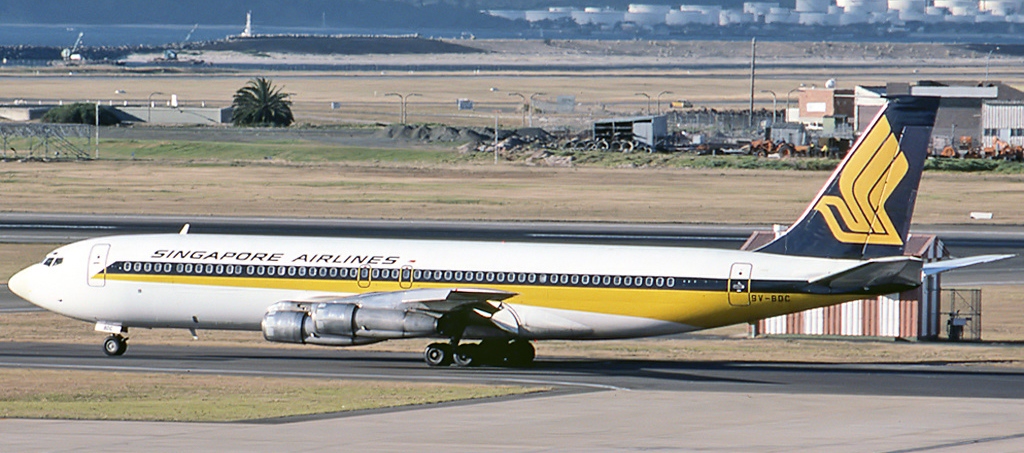 The clock is ticking. It is now less than a month until changes announced to American Express Membership Rewards program take effect. On 15th April 2019, the program that we have come to know and love over the years will change forever. Unless you earn points in your sleep and have accumulated more than you could ever get around to spending, there is a decision to be made. Where should you transfer your points? Doing nothing is not an option as this will see the value of your points diminish by up to 50%.
As an American Express card-member, you have the ability to transfer points to any of its (up to) 10 partner airlines program depending on the card you possess. Both Virgin Australia and Qantas were quick to show their hand by offering transfer bonuses to cardholders. Bonus offer for transfers to Velocity ended on 15th March, Qantas's though is valid until 31st March. I had written about both these offers in an earlier post, which you can read here.
In this post, I want to talk about one of the other valuable program.
KrisFlyer
KrisFlyer is the frequent flyer program of Singapore Airlines. It is also a partner of American Express Membership Rewards program.


You can transfer Membership Rewards points to KrisFlyer
Route Network
Of all the foreign airlines that fly into Australia with the exception of Air New Zealand, Singapore Airlines arguably has the largest and deepest network. As of the time of writing, it had:
5x daily flights to Sydney & Melbourne
4x daily flights to Brisbane & Perth
1x daily flight to Adelaide
4x weekly flights to Darwin & 5x weekly flights to Cairns (operated by Silk Air)
4x weekly flights between Melbourne & Wellington (fifth freedom route)
Further out, Singapore Airlines along with its regional & low cost arm (Silk Air & Scoot respectively) flies to over 130 cities worldwide. You can check-out it's full network here. Singapore Airlines is also one of the major partners in the Star Alliance network, which allows Krisflyer members to redeem miles with over 30 different airlines.
Redemption on Singapore Airlines
If you wish to redeem your points/miles for a flight on Singapore Airlines, KrisFlyer is by-far your best bet. Not only do they make more award seats available to KrisFlyer members, their First class product is only (with 1 exception) redeemable using KrisFlyer miles. Unlike several other airlines where redemption costs are distance-based, ie, the further you fly, the more miles it costs, KrisFlyer follows a zone-based redemption chart, which means that all destinations which fall into a particular zone cost the same number of miles regardless of the distance. KrisFlyer offers 2 types of redemption's, Saver and Advantage.
While redemption's at Advantage rates come with added benefits like better availability, free stop-over, higher luggage allowance etc, the premium you pay in terms of significantly higher mileage makes it unappealing. When redeeming miles, it's best to aim for Saver awards as this is where the real value lie.
Let's take a look at the chart below.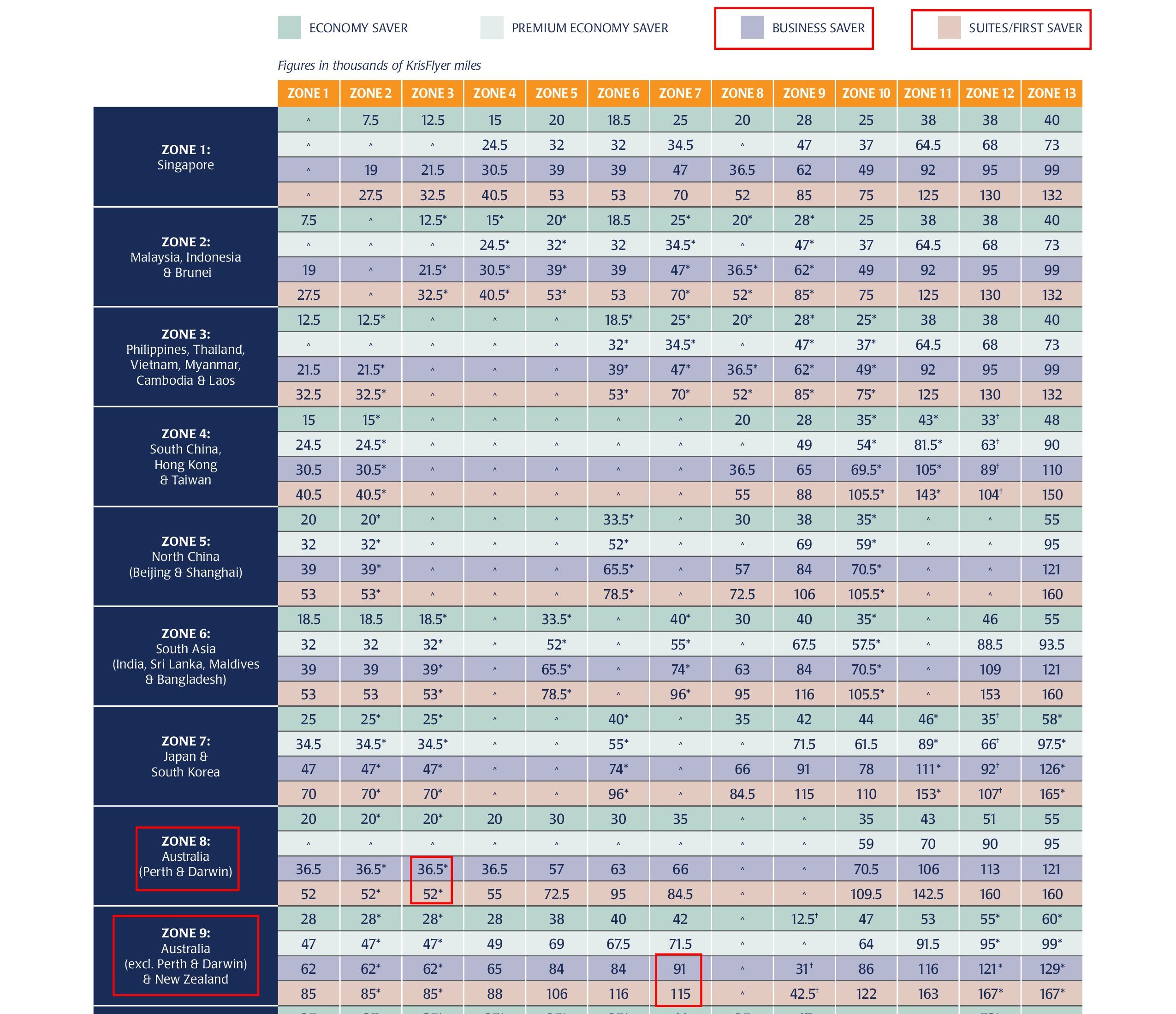 This is a Saver award chart covering the Asia-Pacific region which falls between Zone 1 and Zone 9. Most countries fall within a certain zone. Australia however due to its size is split into 2 zones, Perth & Darwin are in Zone 8 and the remaining cities plus New Zealand are in Zone 9. To work out how many miles are needed for a particular redemption, you first need to look for the Zones that capture your origin and destination cities.
For instance, if you wanted to redeem for a business class seat flying from Sydney to Tokyo, the 2 Zones to focus on are Zone 9 (Sydney) and Zone 7 (Tokyo). Start at Zone 9 and keep moving across to your right until you reach Zone 7 (marked inside the red box), you will see that business class seats on this route cost 91,000 miles and First class 115,000 miles. The mileage would be same if you were flying from Auckland to Seoul since both these cities also fall within Zones 9 and 7.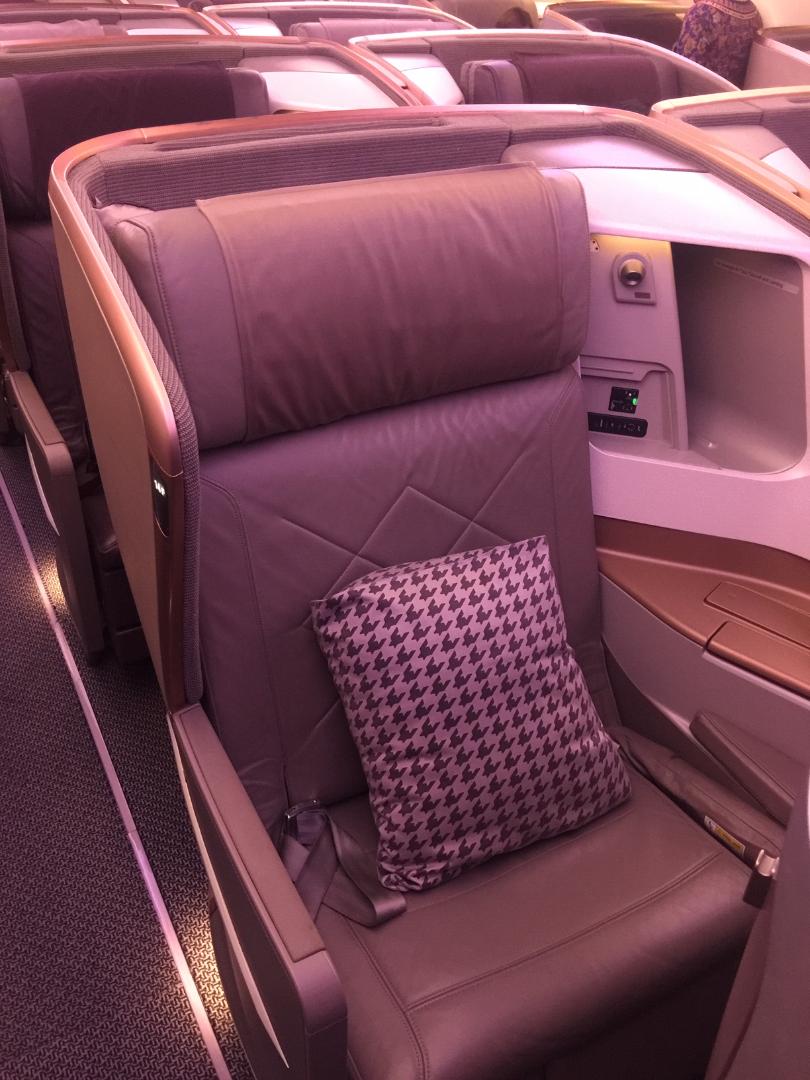 Fly Singapore Airlines business class between Sydney and Tokyo for 91,000 KrisFlyer miles
Similarly, a business class redemption on Perth – Bangkok route (Zones 8 & 3) will set you back 32,500 miles in business and 52,000 miles in First class. Singapore Airlines do not impose fuel surcharge on its own redemption flight, thus keeping the cash portion of the cost at an acceptable level.
I have used a partial chart above as this makes it easy to follow. You can check out KrisFlyer's full chart here. If you are new to points and miles, this may appear daunting at the start, but with a little bit of playing around, it will get easier.
Redemption on Star Alliance partner airlines
Unlike redemption's on it's own planes, Singapore Airlines uses a uniform chart for redemption's on Star Alliance partner flights. Mileage quoted on the chart below is for round-trip flights, one-way flights can be taken for half the cost.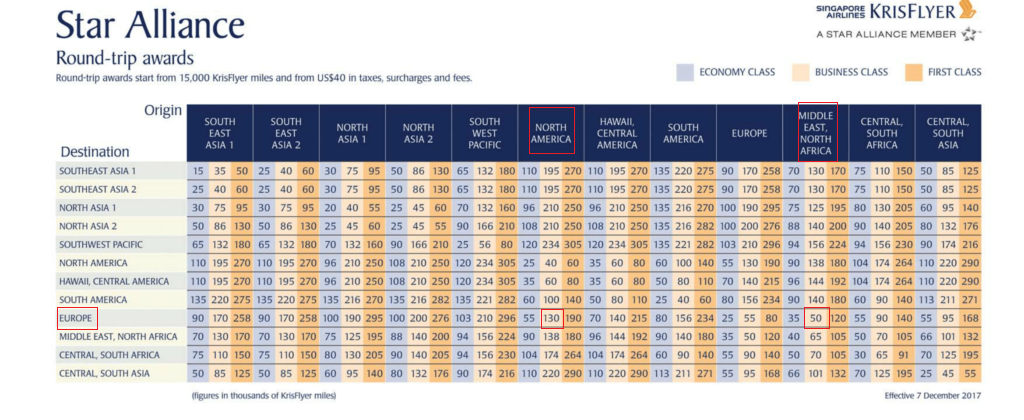 To magnify, right click on the image and open in a new tab
Similar to the Singapore Airlines chart, countries in the Star Alliance chart are also categorised zone-wise. Australia is a part of 'Zone SouthWest Pacific, as are countries such as New Zealand, Fiji, Tahiti etc. You can find out the details of all the countries and the Zones they belong to here.
Applying the same methodology as in the earlier chart, when trying to determine mileage requirement for a particular flight, start with zeroing-down the Zones for your city pair. For instance, if you were to redeem a business class seat on a flight from Zurich to Dubai (Zone Europe to Zone Middle East/North Africa, marked inside the red box), the price is a meager 25,000 KrisFlyer miles. For a 6+ hr flight, that is a fantastic redemption. You can fly this route on Swiss Air and experience the famed Swiss hospitality on their A330 business class cabin.


Fly Swiss business class from Zurich to Dubai for 25,000 KrisFlyer miles
Singapore Airlines does pass-on fuel surcharge on many Star Alliance partner flights. For the flight above, this is a hefty 236 Swiss francs (A$333).
Another great redemption can be flying Lufthansa business class between Frankfurt and Los Angeles on A380(Zone Europe to Zone North America, marked inside the red box).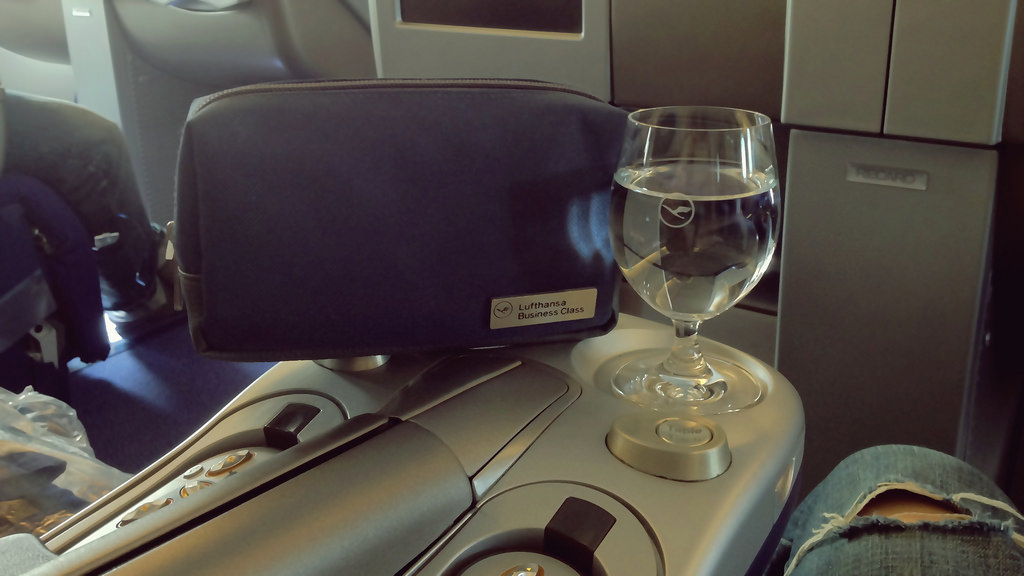 Fly Lufthansa business class from Frankfurt to Los Angeles for 65,00 KrisFlyer miles
While 65,000 miles isn't exactly loose change, when you consider that this is for a nearly 12 hr flight covering a distance of 9,300 km, it becomes a lot more palatable. Again, be prepared to shell out 342 Euro's (A$548) in fuel surcharge's.
There are several other redemption sweet-spots on Star Alliance chart. Like closer to home, you will notice that Australia and Tahiti both fall in Zone SouthWest Pacific. So you could potentially fly from Sydney to Papeete in Air New Zealand business class (with a stop-over in Auckland) for a paltry 28,000 KrisFlyer miles, or when travelling in US, you could fly United business class from San Francisco to New York (both Zone North America) for a rather ridiculous 20,000 KrisFlyer miles. This is for a 6+ hr flight traversing the breadth of the country. There is no surcharge on flights redeemed with either of these 2 partners.
Lastly, Singapore Airlines has announced changes to its Star Alliance chart. The current pricing is valid until 15th April. The new, increased pricing starts from 16th April and can be found here. If you are planning travel on Star Alliance partners, its best to complete your booking on or before 15th April to take advantage of the lower prices.
Singapore Airlines & Virgin Australia Partnership
Virgin Australia is not a part of any major alliance, but has very close partnership with Singapore Airlines. The closeness can be gauged by the fact that both airlines allow members of their own program to convert points/miles into the other airlines's program (Velocity points to KriFlyer miles and vice-versa). You could also redeem KrisFlyer miles on Virgin Australia flights.
This makes for some interesting redemption's. Lets look at Virgin's Melbourne to Hong Kong service. If you wanted to fly business class on this route using Velocity points, the price is 59,500 points.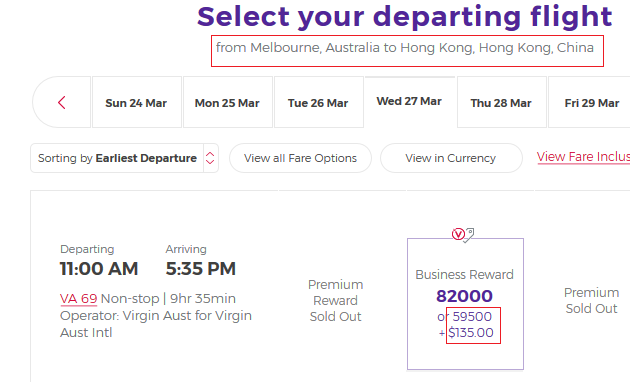 Now check out the price to fly the same route on Virgin Australia with your KrisFlyer miles.

It's 5,500 miles cheaper to fly this route if you redeemed it with your KrisFlyer miles. This isn't a unique quirk by any means, but one that savvy points and miles collectors can use to their advantage.
In this instance however, since earning Velocity points is relatively easier than KrisFlyer miles in Australia, I would be prepared to pay the 5,500 points premium and save my KrisFlyer miles to redeem elsewhere.
High's & Low's of KrisFlyer Program
Like anything in life, the program has 2 sides to it.
Pros
It is easy to earn KrisFlyer miles in Australia. Besides flying, there are lots of credit cards which let you indirectly earn miles on the day to day spend. You can earn them on cards issued by American Express, St George Bank, Citibank, Westpac, ANZ and National Australia Bank.
Singapore Airlines releases more seats for redemption to KrisFlyer members, than it's Star Alliance, or other partners. Back in the day, Velocity members had access to the same award seats as KrisFlyer members. Sadly, that is not the case anymore.
Singapore Airlines do not impose surcharge on flights redeemed with KrisFlyer miles.
The redemption rates on many of its Star Alliance partner flights are extremely low.
Cons
KrisFlyer miles expire 3 years from the date of earning. Unlike several other airlines where points/miles remain active as long as there is activity on the account, KrisFlyer miles have a hard expiry date. Even though, Singapore Airlines sometimes allow you to extend the expiry date by up to 12 months for a fee, this remains a far from ideal situation.
KrisFlyer imposes a hefty surcharge for flights redeemed on Star Alliance partners.
Singapore Airlines website is clunky and prone to frequent crashing. This is a long standing issue which the management is aware of, but there has been no discerning change to it over the years.
It is not yet possible to make online redemption for flights on all of its Star Alliance partners. That said, there has been a considerable improvement in this regard over the last 12-18 months.
In Conclusion
KrisFlyer is easily one of my favourite Frequent Flyer programs. Over the years, I have redeemed hundred's of thousand's of KrisFlyer miles to fly Singapore Airlines and Star Alliance partners both.
The program has undergone frequent devaluation in the past few years, as a result of which the mileage cost on their own flight's is now a little on the higher side. There are some other irritants like the extortionate surcharges on Star Alliance flight, 3 year miles expiry and so on. But for now at-least, the positives far outweigh the negatives and the program remains one of the best options for Australian flyers.
Do you collect KrisFlyer miles? What is your impression of the program? Leave a comment below.