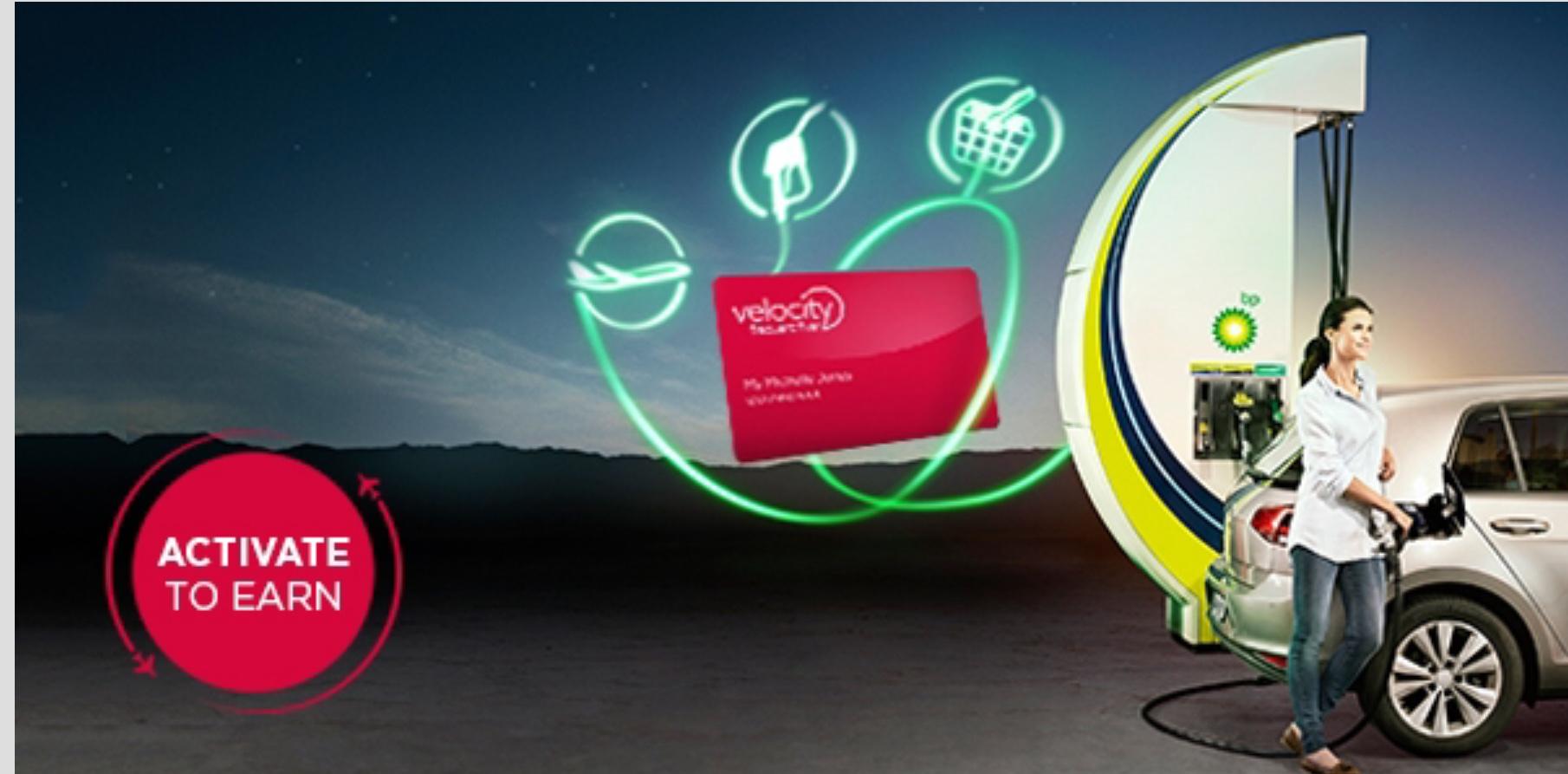 BP is sending out email with bonus points offer to Velocity Frequent Flyer members. Different accounts are targeted with different offers. I manage 2 house-hold Velocity accounts other than my own, and all 3 have received different offers.
Offer 1
One of the account has been targeted with the offer below.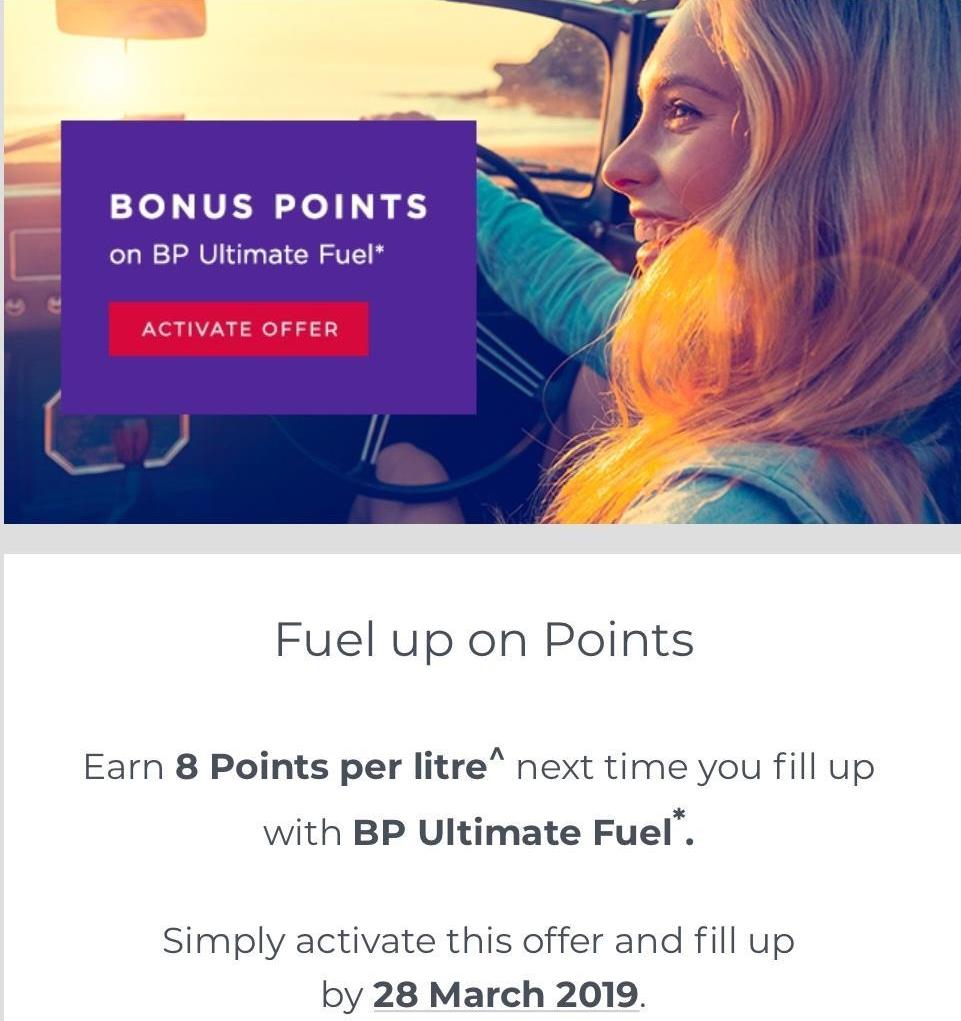 Normally, you earn 2 Velocity points per litre of fuel purchased at BP. If you make use of this offer, you will earn 4x as many points, ie, a total of 8 points per litre (2 standard points + 6 bonus points). If you have been targeted with this offer, make sure you fill-up with BP Ultimate fuel (Octane 98), as other fuel types (like E10 or 95) do not qualify.
Remember to activate the offer prior to filling-up, to receive bonus points.
Offer 2
The 2nd account is showing this offer.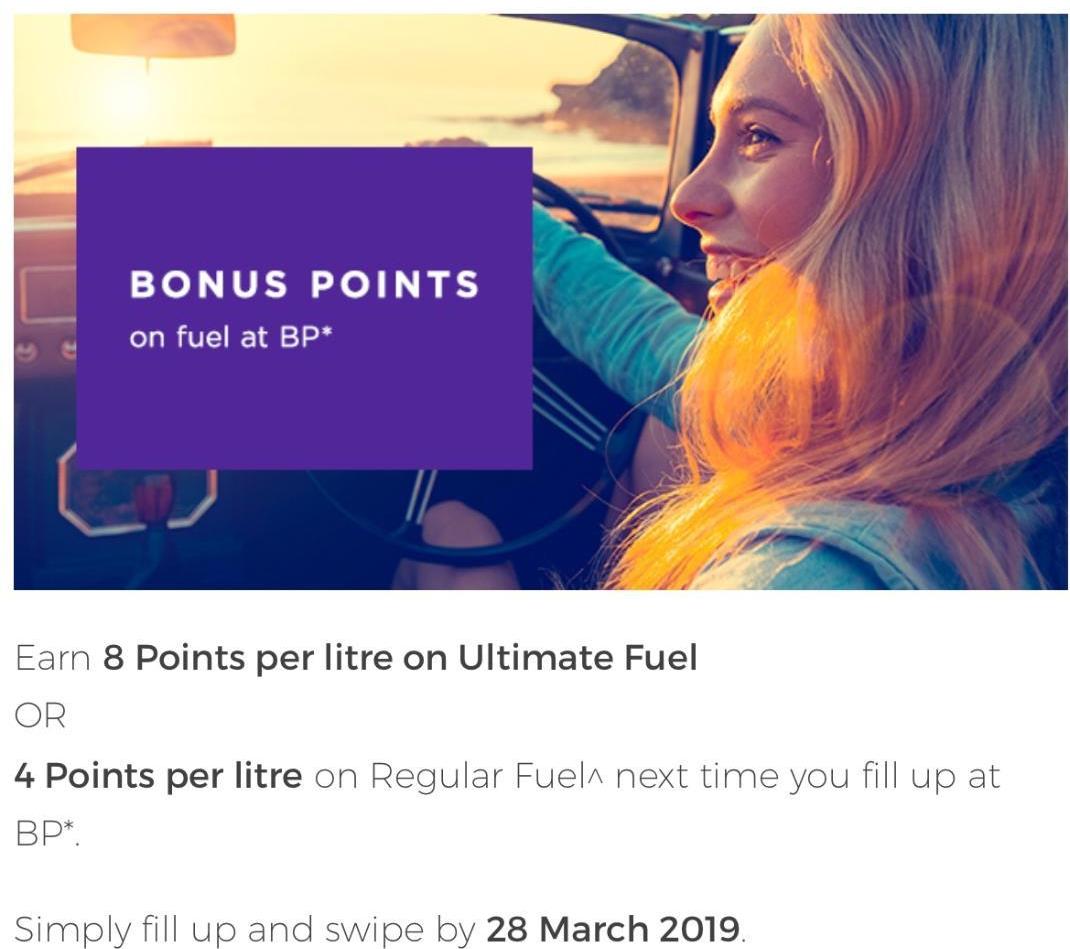 This is not too dissimilar to the previous offer except that those targeted have the option to purchase either BP Ultimate or other, cheaper fuel types. In the latter case, you will earn 4 Velocity points per litre (2 standard + 2 bonus points).
Offer 3
The 3rd account, which incidentally happens to be mine has received the best offer.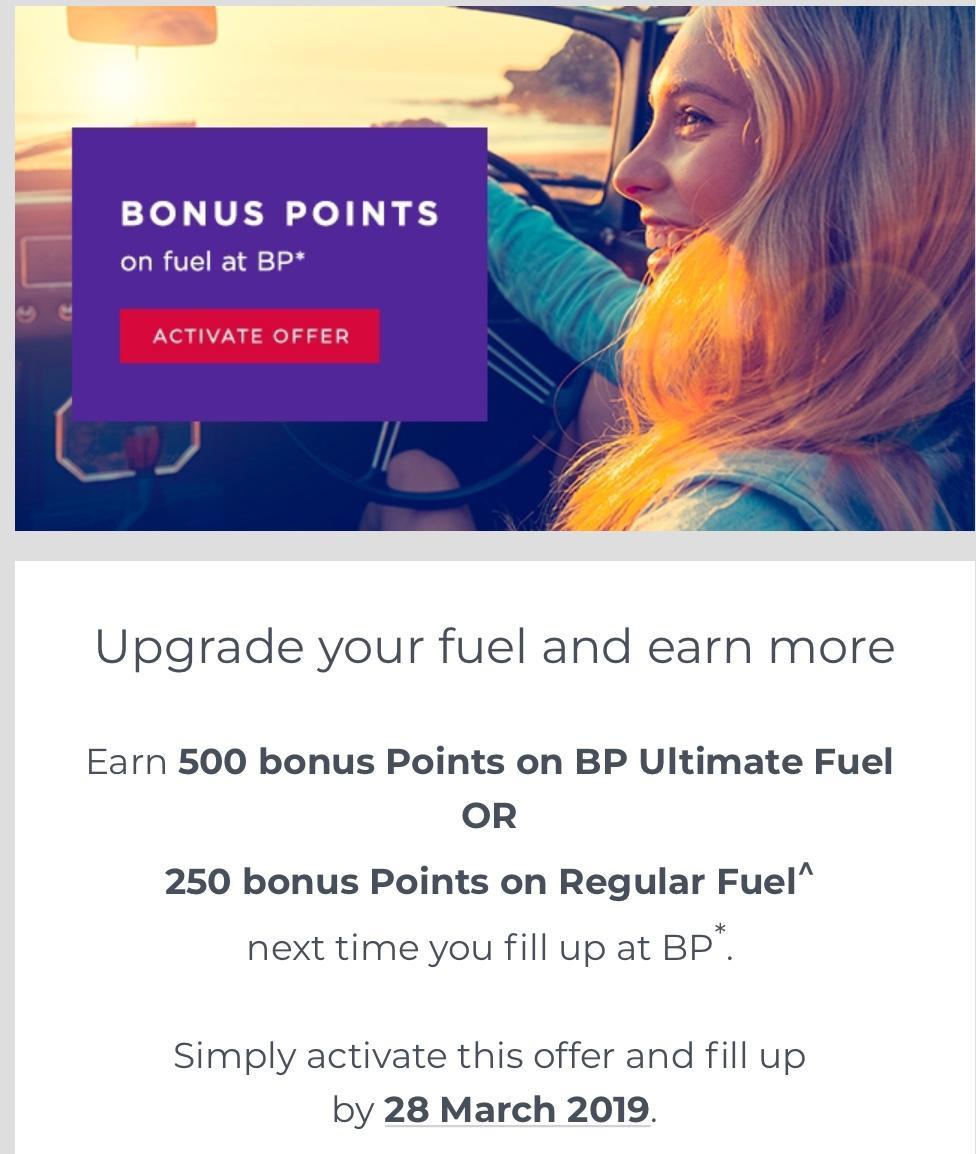 As long as I fill-up with BP Ultimate fuel, I will earn 500 bonus Velocity points. There is no minimum purchase requirements with this offer which means if I want, I can simply top-up with couple of litres and walk away with 500 bonus points. The bonus points are on top of the standard points earn rate of 2 points per litre. So if I were to purchase 50 litres of fuel, this would give me 500 bonus points + 100 standard points for a total of 600 Velocity points.
The offer on cheaper fuel types is 250 bonus points, again with no minimum purchase conditions.
All the offers are valid until 28th March, so make sure to fill-up on or before this date.
In Conclusion
Since the 3 accounts I manage show 3 different offers, it is possible that there are few more variants of offer out there. The only way to find out is to check your email.
While all the offers on accounts I manage are excellent, the 3rd one is a no-brainer. Needless to say, I will be taking advantage of at-least 2 out of these 3 offers and pick-up some easy Velocity points along the way. Velocity points are one of my favourite points currency, given its wide application and ease of earning. If you are interested and looking for ways to build-up a stock-pile of Velocity points, check out these 5 easy ways to earn Velocity points.
Have you been targeted with any of these offers? Do you plan to take advantage of it? Leave a comment below.