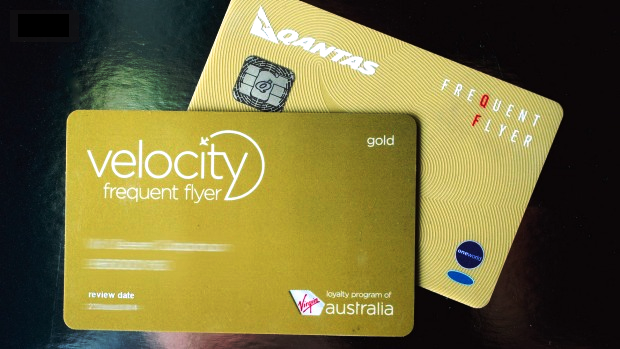 After days of unabated frenzy and rumor-mills going in overdrive, Qantas unveiled radical modest changes to its Frequent Flyer Program yesterday morning. The changes are on balance, ok, particularly when you consider the way points & miles community had been wildly speculating and tying itself into knots in the lead up to the D-Day.
There was no gutting of fixed rate redemption charts, no introduction of dynamic award pricing, and the 'status' bar (to achieve or retain status) stayed put. Sure, up-to 15% more points will be required for premium cabin redemption, but that almost feels like a non-event when you think of the myriad ways of earning Qantas points. For savvy points collector, there is an endless supply of points being doled out, which more than enough compensates the hike.
Let me say at the outset, I am not a regular Qantas flyer. I do not have much skin in the game, besides the fact that I have access to Qantas points via one of my credit cards. Almost all of my domestic flying is with Virgin Australia, and when I travel overseas, I stick with the likes of Singapore Airlines and it's other Star Alliance partners, or redeem American Express Membership Rewards points on one of it's airline partners.
That brings me to the topic at hand, what can Virgin Australia take out from the changes announced by Qantas? I stress, this is NOT a head to head comparison, in-fact, besides their domestic operations which are roughly comparable, the 2 airlines have pretty unique DNA's.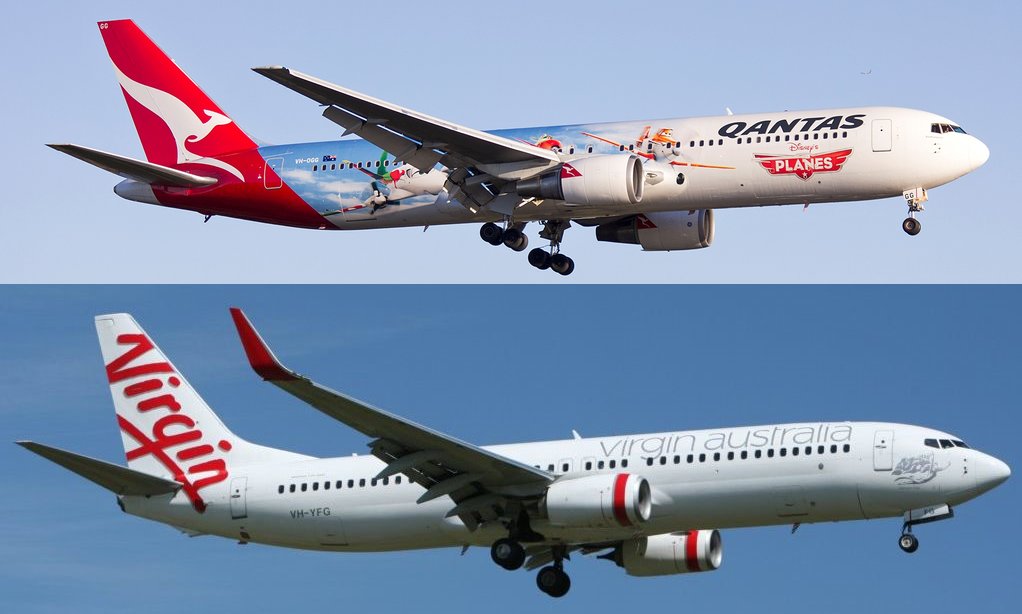 Qantas and Virgin Australia have very little in common
The purpose here is to see if there are aspects, which Virgin Australia can, or should try and emulate for its own Velocity Frequent Flyer members.
Award Seats

Qantas has promised a very significant number of increase in business and first class award seats for it's members on long-haul international flights. To be honest, there isn't all that much Virgin can do as a counter. It's trans-tasman and medium haul flights to places like Bali and Fiji usually have decent availability in economy and business cabins. Although, one would have to question the wisdom of shelling out 35,500 Velocity points to sit in a business class cabin recliner chair for the 2.5 hr flight to Auckland.

On the international front, besides a couple of long-haul flights, Virgin Australia's network is virtually non-existent. Further, one of these, to Hong Kong was only introduced couple of years ago and is possibly still costing them quite a bit of money. That said, loyalty is a 2 way street and it would be nice if VA commit to offer at-least 2 business class seats on every flight to and from Hong Kong.

The situation on it's other long-haul flight, to Los Angeles, is even more dire and the airline must find a way to placate it's long suffering members. Yes there is enough demand from passengers willing to pay cash for business class seats on this route, even so, the present situation is unacceptable. The practice of opening-up 1 or 2 seats at random, a few days before the flight departs, is hardly the answer.

Lifetime Status

Starting in August this year, Qantas Frequent Flyers will be accorded the opportunity to achieve Lifetime Platinum status. It has offered Lifetime Gold for many years and this marks a further enhancement to it's offering, albeit, a pretty stiff one to achieve.

So where does Virgin Australia figure on this? Well for starters, there is NO concept of Lifetime Status in the Velocity program. On the face of it, this is diabolical. If an airline is serious about retaining and rewarding members, what stops it from offering Lifetime Status in the program? I mean it's not something you can buy at your local supermarket. It requires many many years of loyalty, tens of thousands of hours of flying and comes at an astronomical expense.


Velocity members do not have the opportunity to earn lifetime status

What, if anything could be more critical for an airline than to get a strangle-hold over its membership base, so they remain committed to it? Is Virgin Australia insecure about it's own future? Is that what prevents it from offering something, it feels it may not be around to honor?

Don't get me wrong Paul Scurrah, I love flying your airline and genuinely care about it's future and long term viability. Qantas is the dominant player in the Australian market and it serves no-one's interest if Virgin Australia cannot sharpen it's game and offer a strong alternative.

Airline Partnerships

As things stand, Qantas Frequent Flyer Members are well served in this regard. Thanks to it's OneWorld membership, there are nearly a dozen airlines on which members can earn and/or redeem Qantas points. Then comes its bilateral partnerships with the likes of Emirates, Fiji Airways and so on. More recently, redemption opportunities opened up on Taipei based China Airlines, on flights between Australia & Taiwan.

Guess what folks, Qantas is now taking this to the next level by joining hands with airlines such as Air France, KLM, Air New Zealand and Bangkok Airways on selected routes.

Happy Days 🙂

Coming to Virgin Australia, it lost an extremely valuable partner in Air New Zealand late last year. Even prior to that, the partnership had been heavily scaled back when Air New Zealand sold it's entire shareholding in Virgin and ended the alliance on all, but their trans-tasman flights.


Virgin Australia and Air New Zealand ended their alliance in October 2018

Virgin Australia still counts, amongst a handful of others, global heavyweights such as Delta, Singapore Airlines and Etihad on it's shareholding register. However, in light of Etihad's own financial woes and drastic cost-cutting it has undertaken, the future looks uncertain.

The partnership with Singapore Airlines seems ok for now, although even here, Velocity members in recent times have noticed restrictions on several of it's flights, which were previously accessible. Not sure what I am on about? Try and redeem your Velocity points on Singapore Airlines flights on route such as Sydney/Melbourne/Brisbane to Hong Kong and/or Bangkok.

On the flip side, Virgin Australia has both, started and expanded it's partnership with a number of Chinese carriers, such as Hainan Airlines and Hong Kong Airlines over the last few years.

All things considered, Virgin Australia needs to take a long, hard look at it's situation. It's not for me to say whether they improve this by formally joining an alliance or ramping up and forging new bilateral partnerships, but it's quite laughable that even on Virgin Atlantic, an airline it boasts of, as being it's sister airline, reciprocal frequent flyer benefits remain half-baked. Velocity members to date, are unable to make online redemption for Virgin Atlantic flights and the latter's Revivals lounge in London remains out of bound for Velocity GOLD members.

Points Club

With more than 6/10 frequent flyer points now acquired through non-flying activity, Qantas has somewhat been behind the eight ball in this area, vis a vis a lot of it's competitors. Heck even Virgin Australia can argue being ahead of Qantas in the game, with Velocity members able to earn both points and status credit's through it's supermarket and credit card partners such as Coles/flybuys and American Express.


Velocity members may earn status credits shopping at Coles

Qantas CEO Alan Joyce is on record, saying that, for members of Qantas Frequent Flyer program, 'Earning status credits will always be associated with some kind of flying'. That assertion was seriously contested when Qantas introduced its premium, carved in metal, super expensive ($1,200 annual fee) Qantas Premier Titanium Credit Card. As part of the benefits, card-members receive bonus 20% status credits on all eligible Qantas flights.

If that signaled Qantas wavering on Joyces's words, the advent of 'Points Club' means his words are all but dead and buried. Qantas was a bit vague in announcing the details, but in time, things like bonus status credits and access to Qantas lounge are some of the perks awaiting it's members upon earning a certain number of points , solely on the ground.

Luckily, this is one area where, in my opinion, Velocity members hold the edge. They derive much greater value shopping at Coles or filling up at BP. For those with American Express Velocity Platinum card, a fairly respectable haul of 100 status credits is awarded each year on spending a minimum of $50,000.

Qantas members too earn points shopping at Wooloworth and filling up at Caltex, but the haulage isn't as good and there are no status credits on offer here. It is possible that this may change when more details on 'Points Club' come to light, in the meantime though, Virgin Australia wins this little battle 🙂

If you would like to read more on Velocity and it's partnership with Coles and flybuys, you can do so over here.
In Conclusion
Qantas has made some other minor changes to it's program, such as a small reduction in number of points needed for economy class redemption, cutting it's exorbitant carrier imposed surcharge on award flights, etc. Even so, they remain higher than a lot of it's competitors.
Velocity members too, have until now been better-off in this area, meaning points required, and cash component on their award flights with Virgin Australia were much lower than Qantas. The flying Kangaroo though, has narrowed the gap somewhat by slashing it's own charges.
To sum-up, changes to Qantas Frequent Flyer program are nowhere near as draconian as feared. If anything, some of the additions will make the program even more formidable. There is much for Virgin Australia to draw from it and ponder.
Are you a Velocity member? What do you make of the changes announced by Qantas? Leave a comment below.