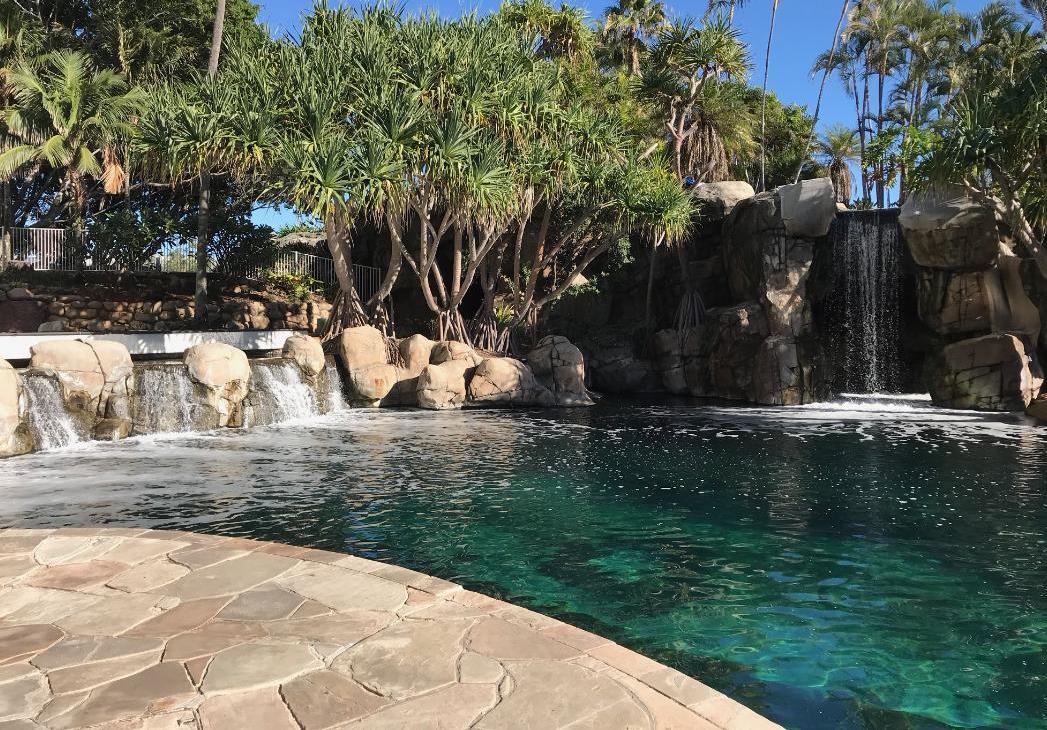 Location & Classification
Surfers Paradise Marriott Resort & Spa is located at 158 Ferny Ave, Surfers Paradise, a short 10 mins walk to the Gold Coast hot-spot of Surfers Paradise Bvd, with golden sands of Surfers Paradise beach on 1 side and countless night clubs, bars and restaurants on the other.
The property is classified as Category 5, with cash prices starting from $200+. A standard reward room will set you back 35,000 Marriott Bonvoy points per night.
Lobby
I arrived at the hotel around 2 pm and was met by the waiting bellhop, who greeted me warmly and took my bags. He offered to escort me to the check in desks and hold on to the bags while I completed the paperwork.
The automatic front doors were flanked on both sides by 2 massive columns which gave it an imposing look.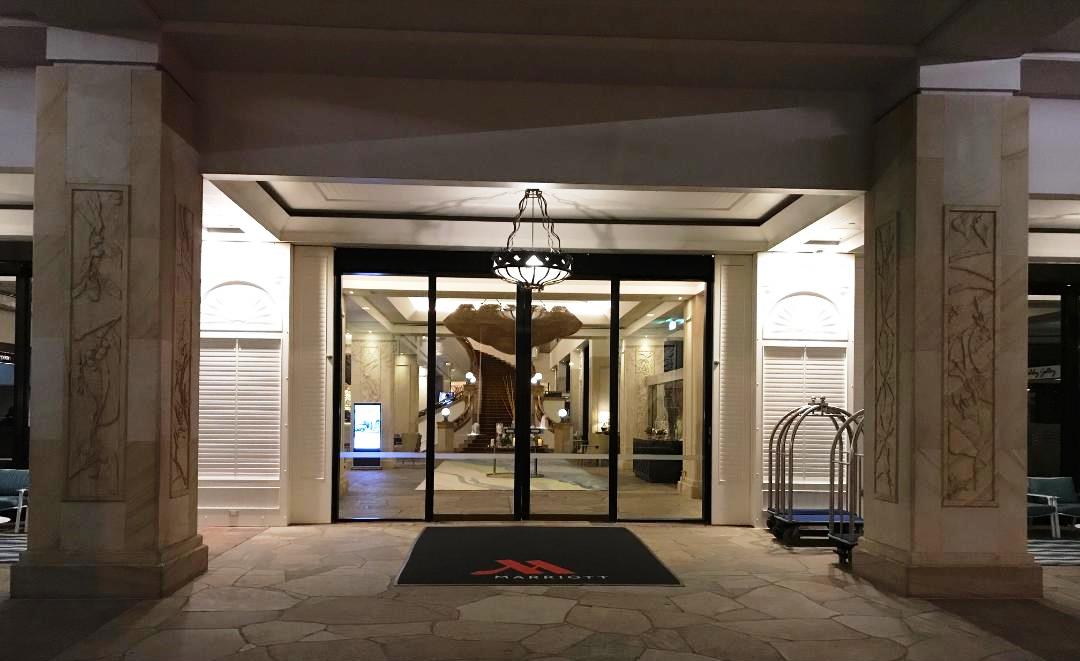 Surfers Paradise Marriott, Main Entrance
I walked through the doors and stepped inside what felt like a grand palace. The open, airy foyer was mammoth and took up more than 1,000 sq m of floor space. The high, church-like ceiling gave it a palatial feel.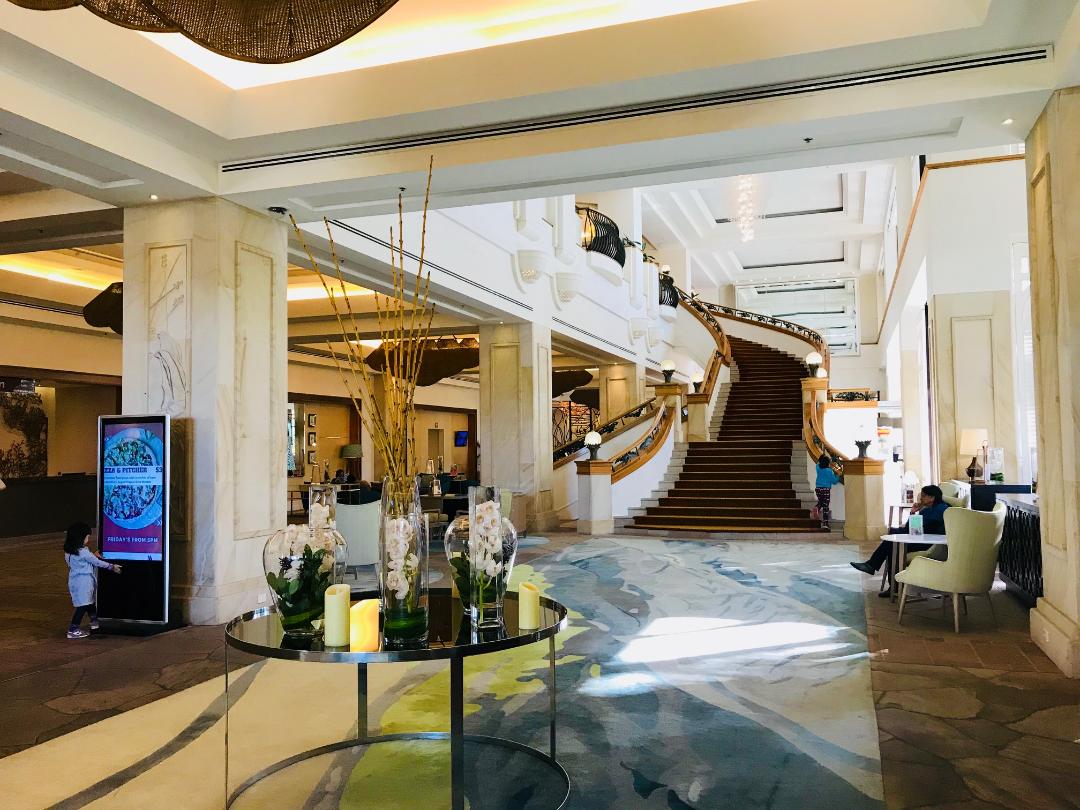 Surfers Paradise Marriott, Foyer
The foyer featured multiple sitting zones.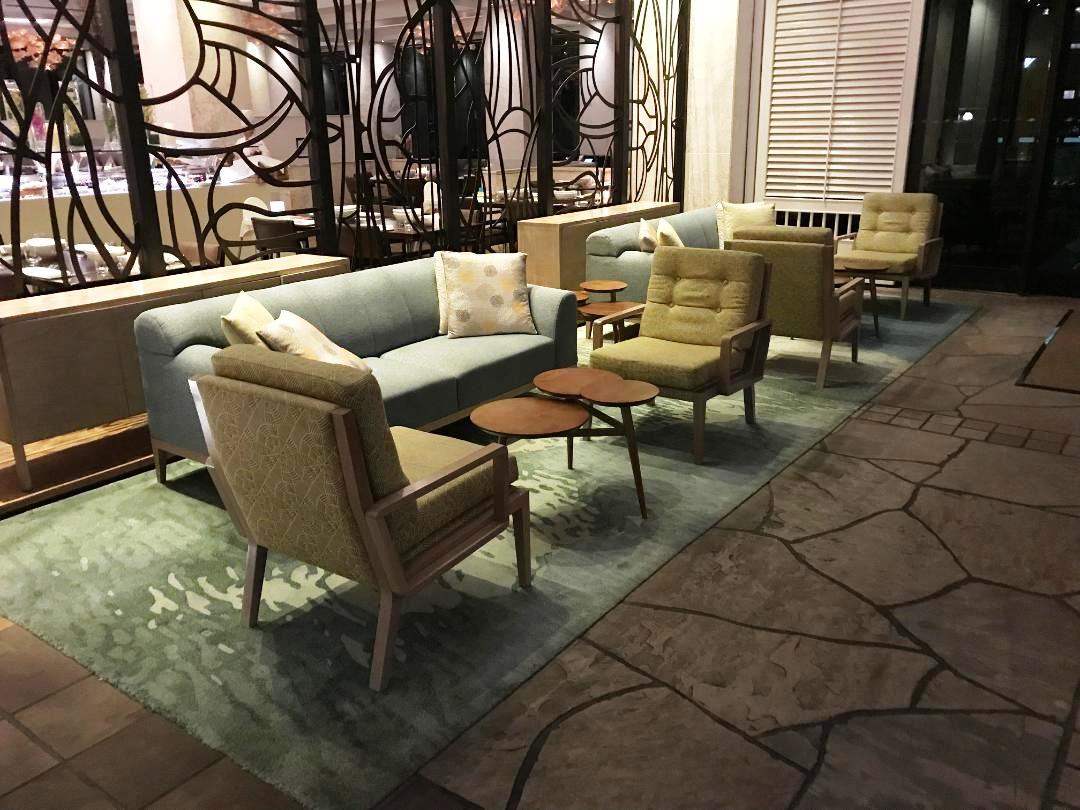 Lobby, Sitting Area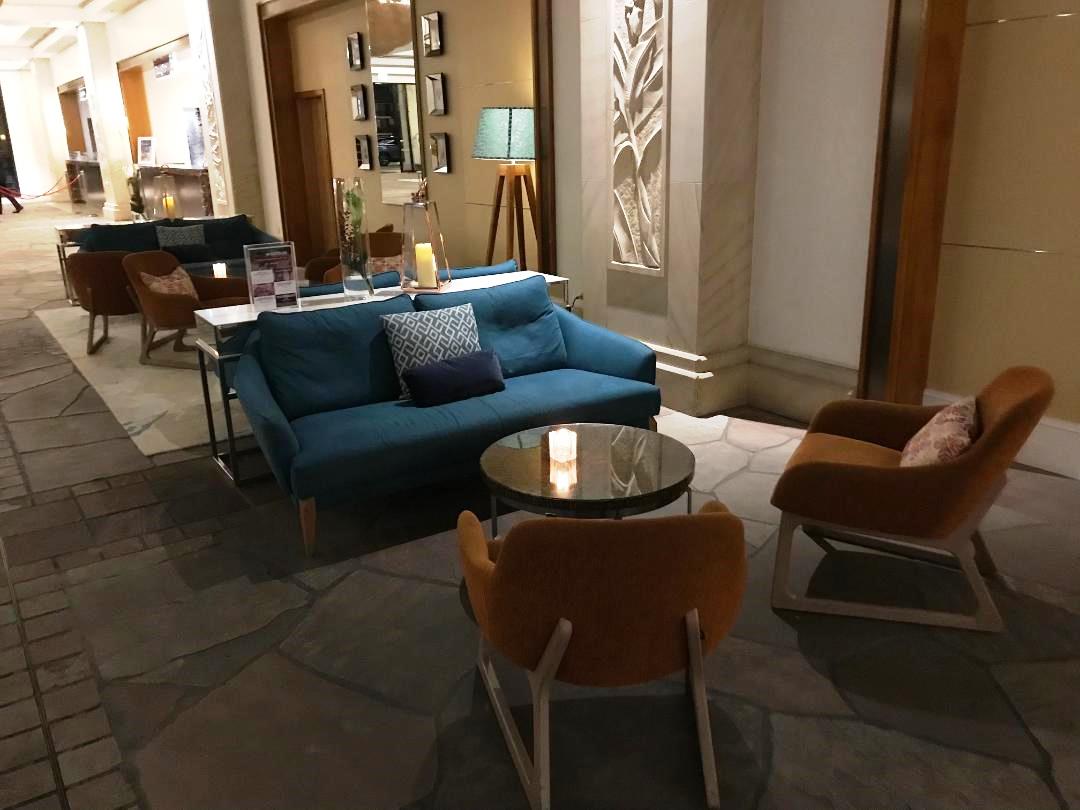 Lobby, Sitting Area
A stunning staircase on the right led to conference halls and the grand ballroom located on Level 2.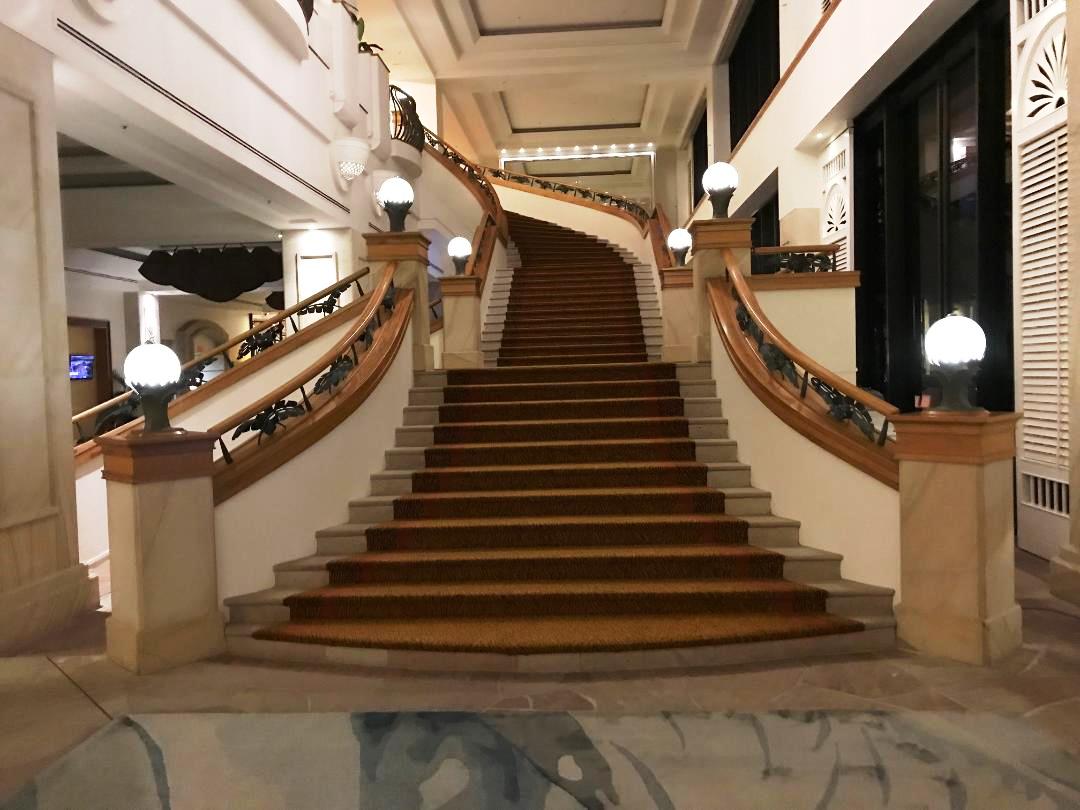 Surfers Paradise Marriott, Grand Staircase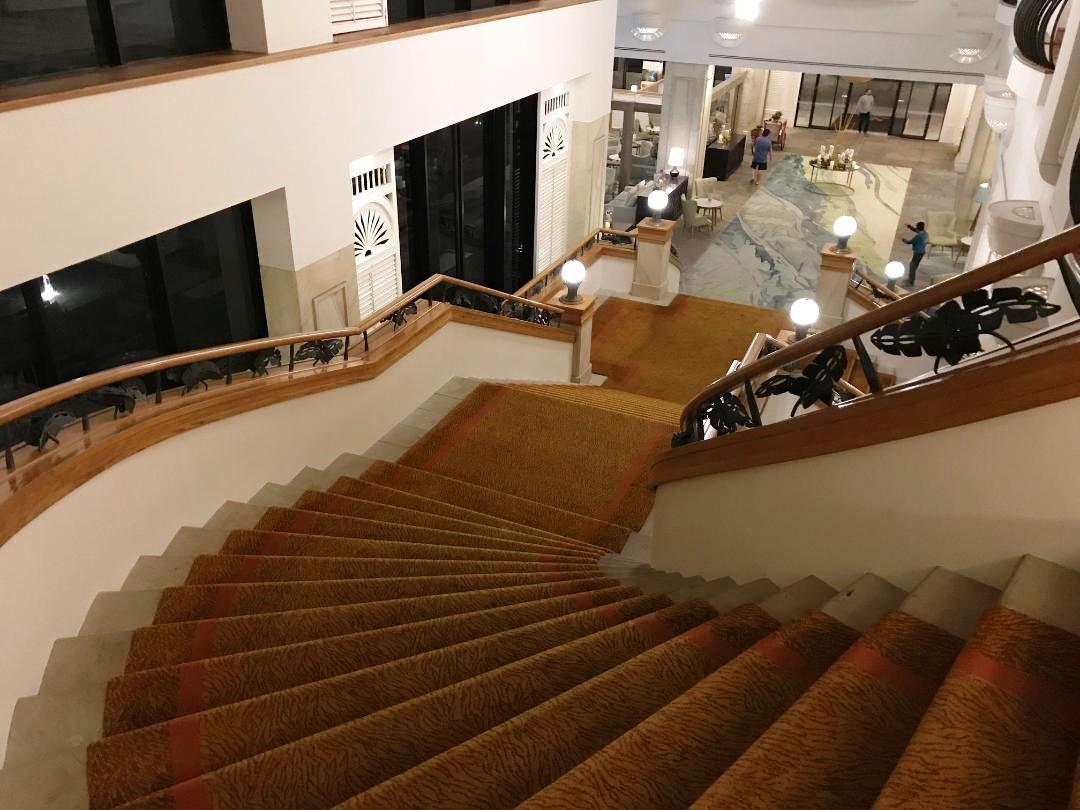 Surfers Paradise Marriott, Grand Staircase
Besides the reception, which took over a large part of the lobby, the lobby also housed a travel desk, a bar and the hotel's main restaurant, Citrique.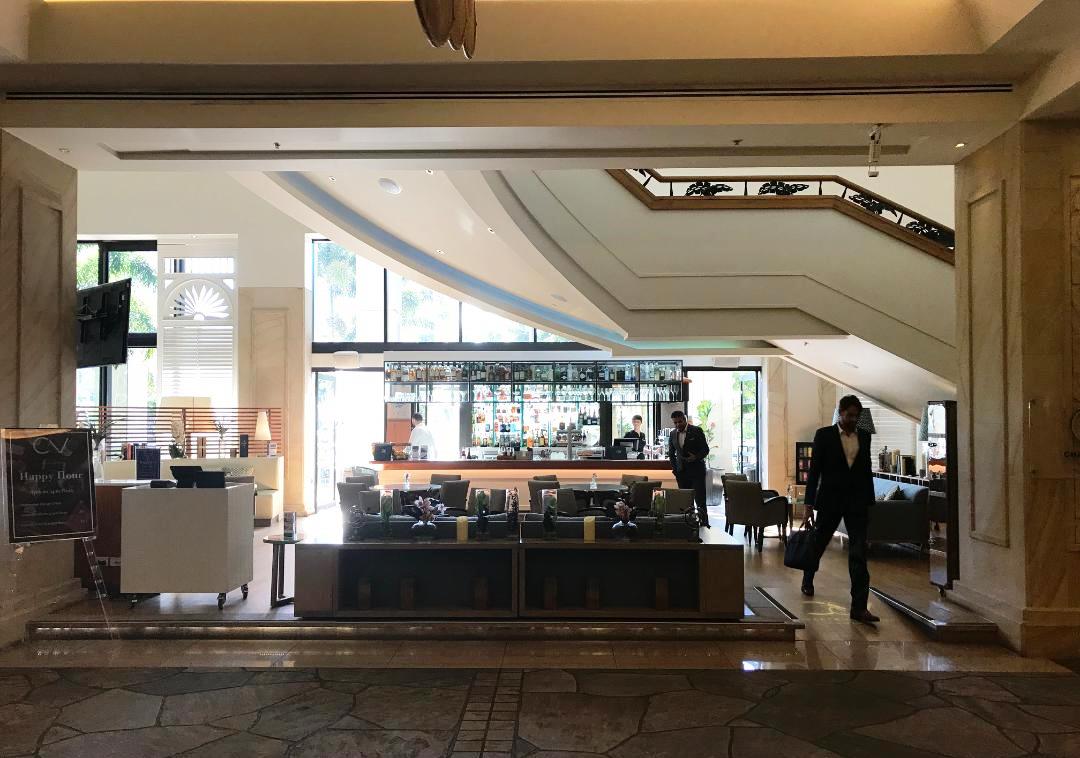 Chapter & Verse, Lobby Bar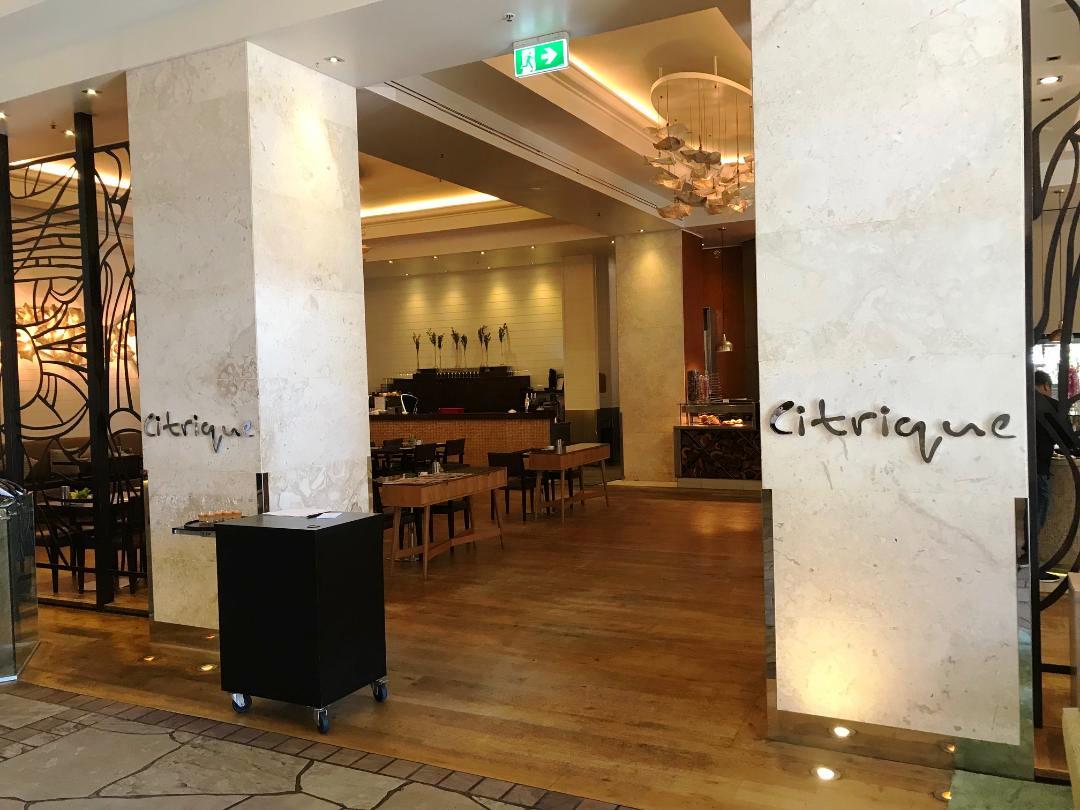 Citrique, Restaurant
I proceeded to the reception and noticed the dedicated check in section for elite guests.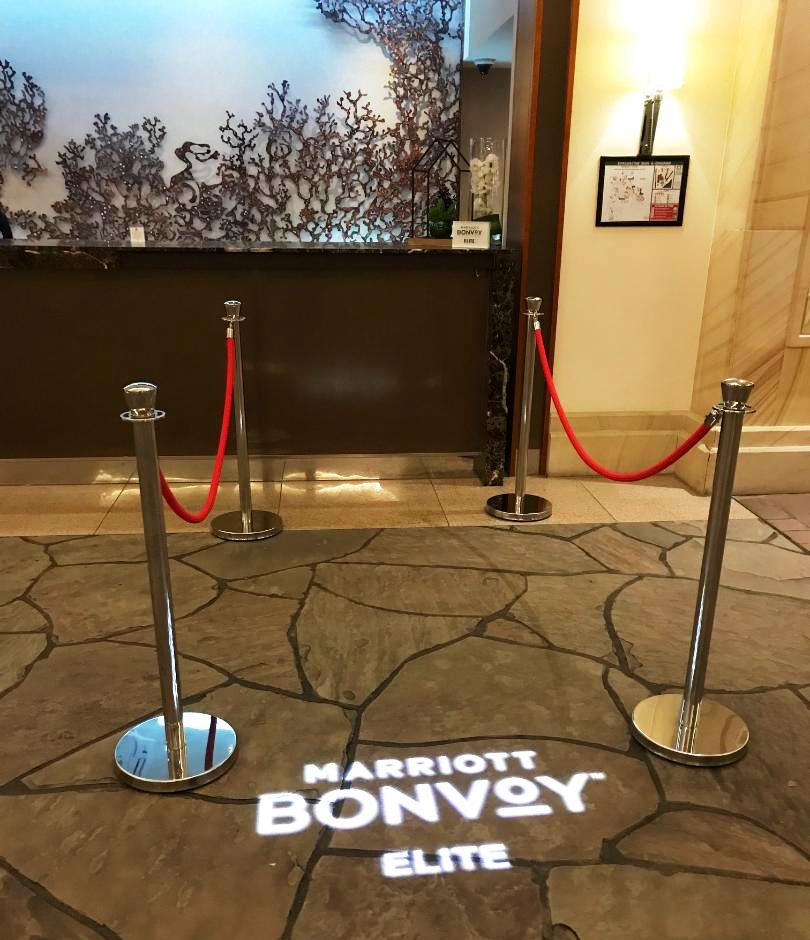 Marriott Bonvy Elite Check in Queue
It felt a bit pointless though, as the 2 supersized desks were easily capable of attending to nearly a dozen guests at a time. The bellhop stayed with me until I was received by one of the front desk staff, Yume.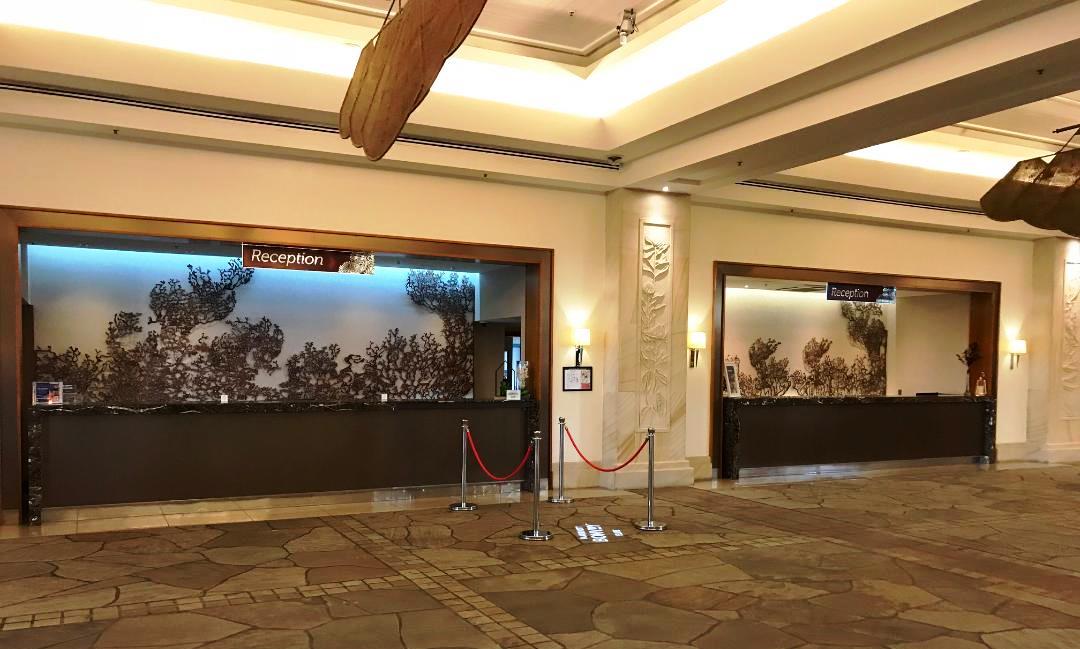 Surfers Paradise Marriott, Front Desk
The friendly theme continued, as Yume thanked me for being a loyal Platinum elite guest. I was then presented with some chocolates and 2 glasses of champagne, to 'officially' welcome me into the hotel.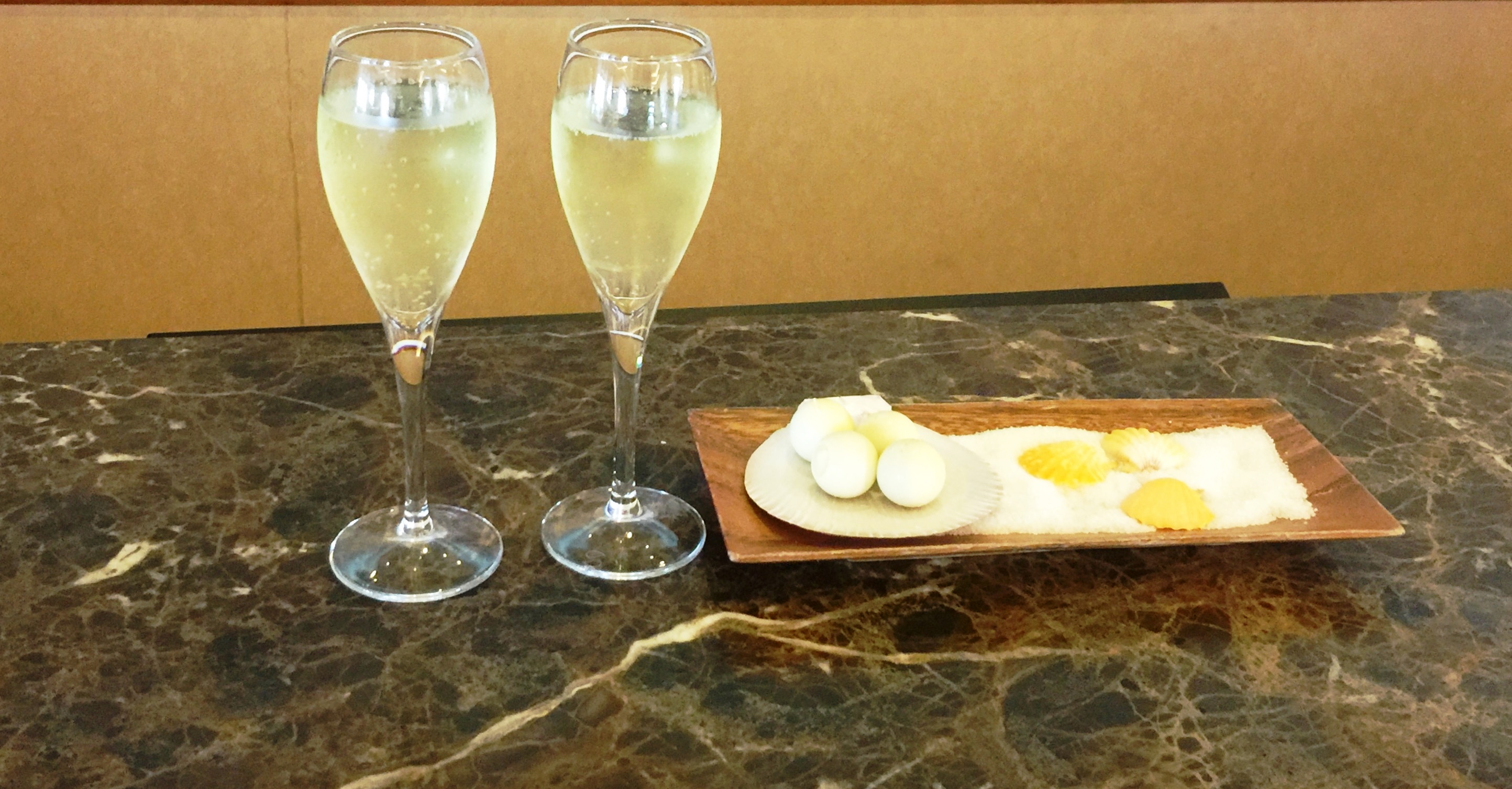 Surfers Paradise Marriott, Welcome Treat
At this point, the front office assistant manager Amber showed up for yet another round of welcoming. She introduced herself, thanked me for staying at the hotel and left one of her visiting cards with me. This set up the tone for things to come and I knew I was in for a real treat during the rest of my stay.
Not used to being fussed over at this scale, I found all the attention a little unnerving. Truth be told though, I was secretly loving it, just a little 🙂
Yume gave me a brief description of the property and presented the welcome letter.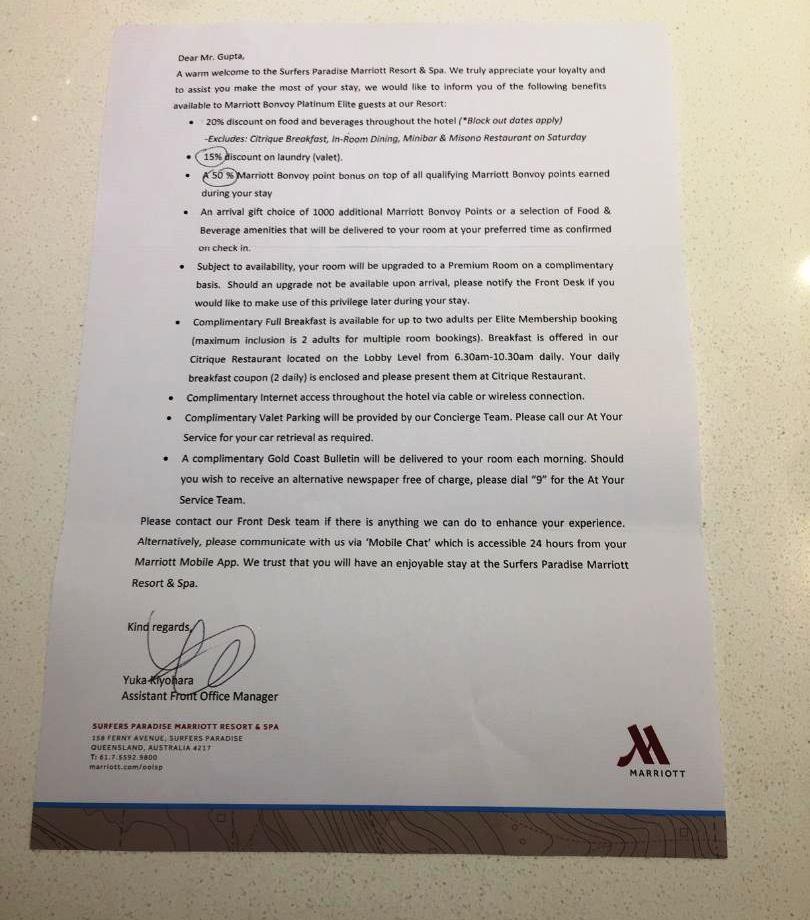 Welcome Letter
She offered me a choice of welcome gift and like I usually do, I opted for points. She then uttered those 4 little magic words every traveller wants to hear, You have been upgraded 🙂 Yipeeee…..
I had been upgraded from the originally booked 'Hinterland View' room to an 'Ocean front Executive suite' on 24th floor. I thanked her and headed for the lifts conjuring up images of my suite 🙂
The Room
My assigned room suite, no. 2401 was a corner Executive suite, located on Level 24. The suite was well over 800 sq ft in size and came with an enormous master-suite and a separate sitting/dining area.
As I pushed back the front door, I saw the wide entryway and a partial view of the sitting area.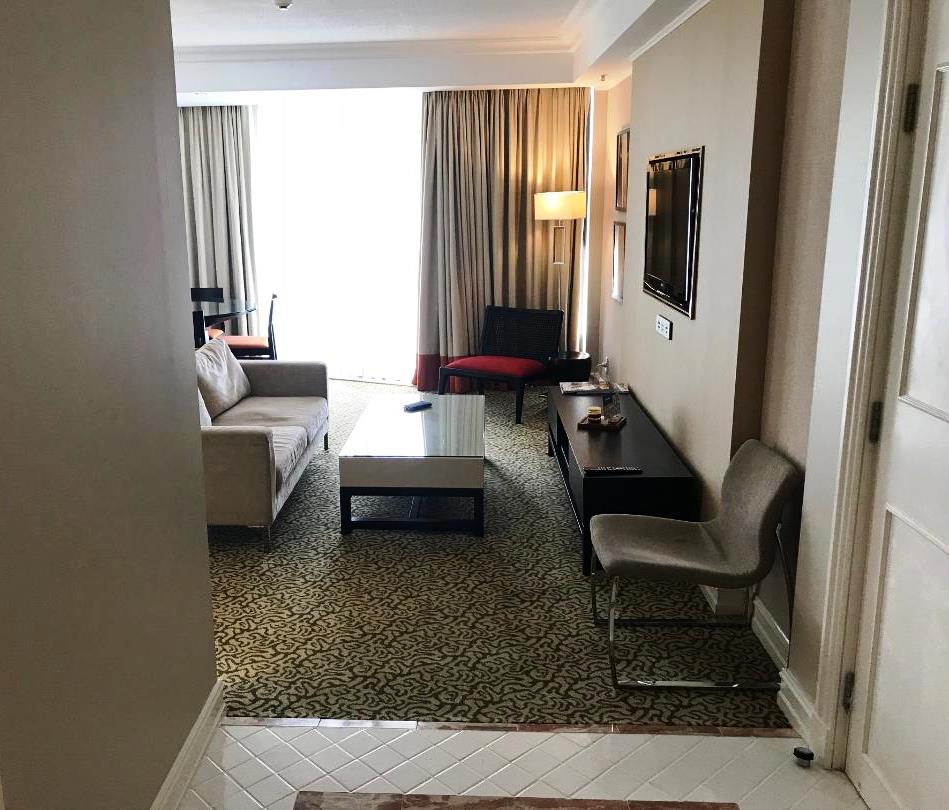 To the immediate left was the powder room. It contained a toilet, sink and some hand towels.
I moved further into the main sitting area, which was tastefully set up with a 3-seat couch and rectangular coffee table. The couch appeared a little grubby and worn-out and had certainly seen better days. There was a large, wall mounted TV and an entertainment unit, positioned directly across from the sofa.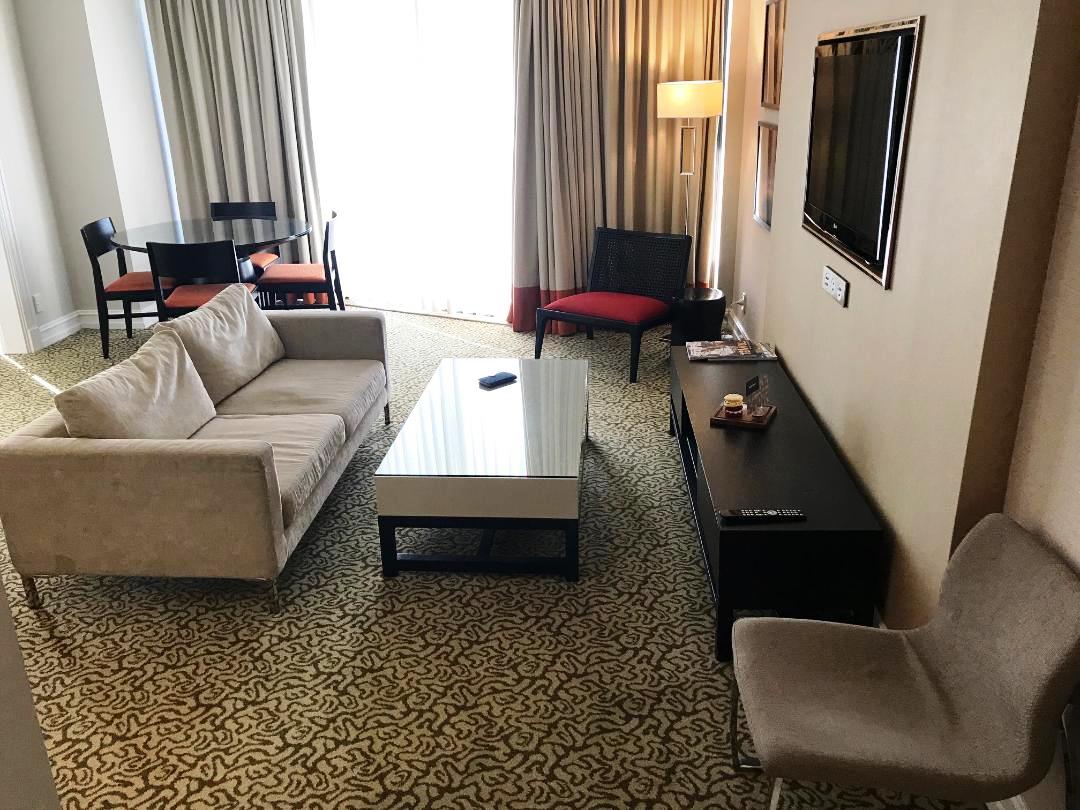 The Executive Suite, Main Sitting Area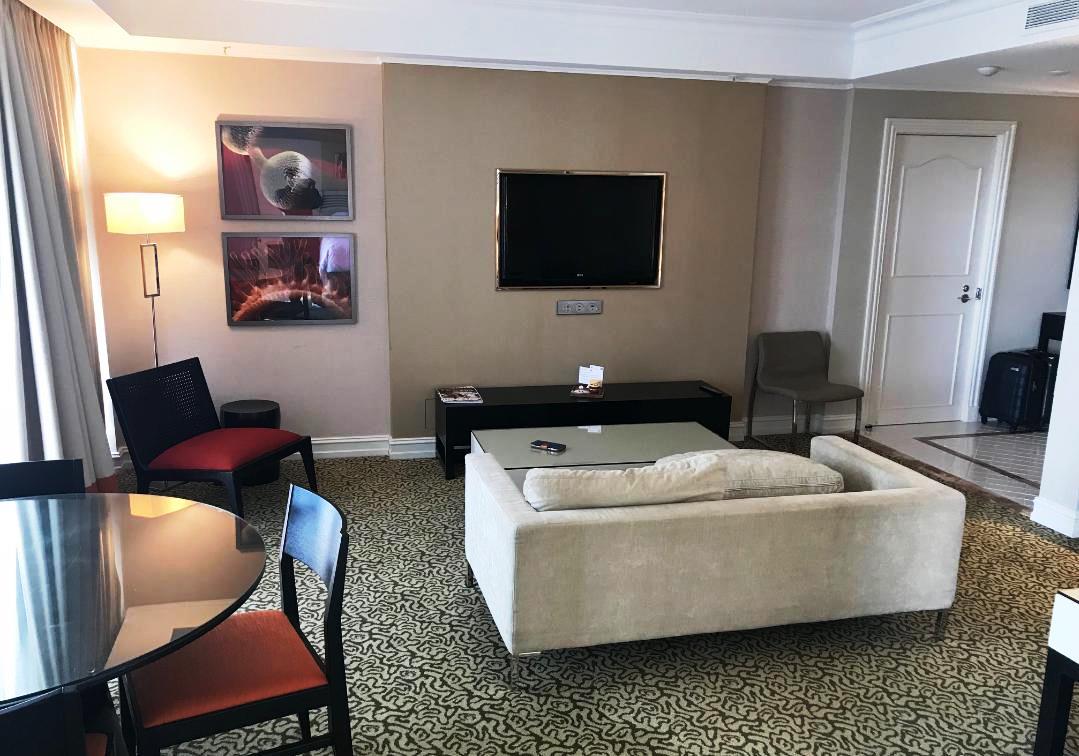 The Executive Suite, Main Sitting Area
As I was surveying the room, my eyes caught something plonked right under the tv. A closer inspection revealed, what were the sumptuous looking, layered macarons. They were accompanied with a personalised welcome note tucked to the platter.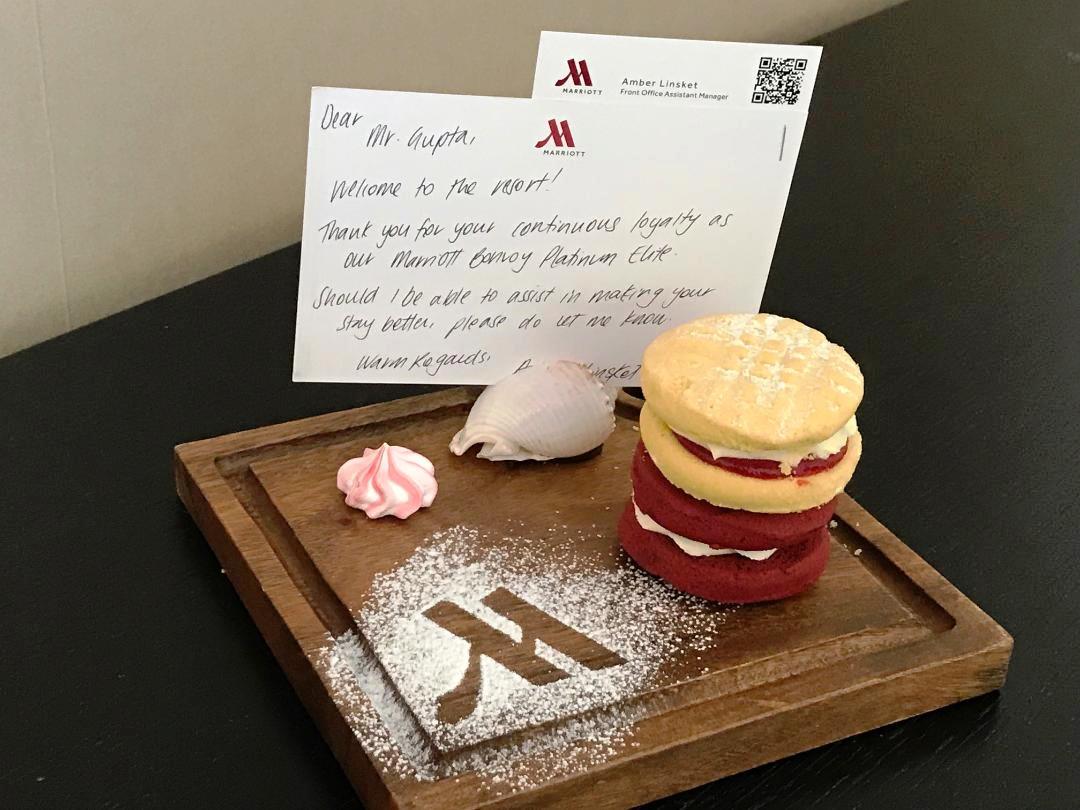 Surfers Paradise Marriott, In-Room welcome platter
It brought an instant smile to my face. These small gestures cost little by the way of time and money, but leave a lasting impression on guests.
There was a decent sized dining table and chairs in the corner, next to the sliding doors that opened into the 1st of 2 balconies.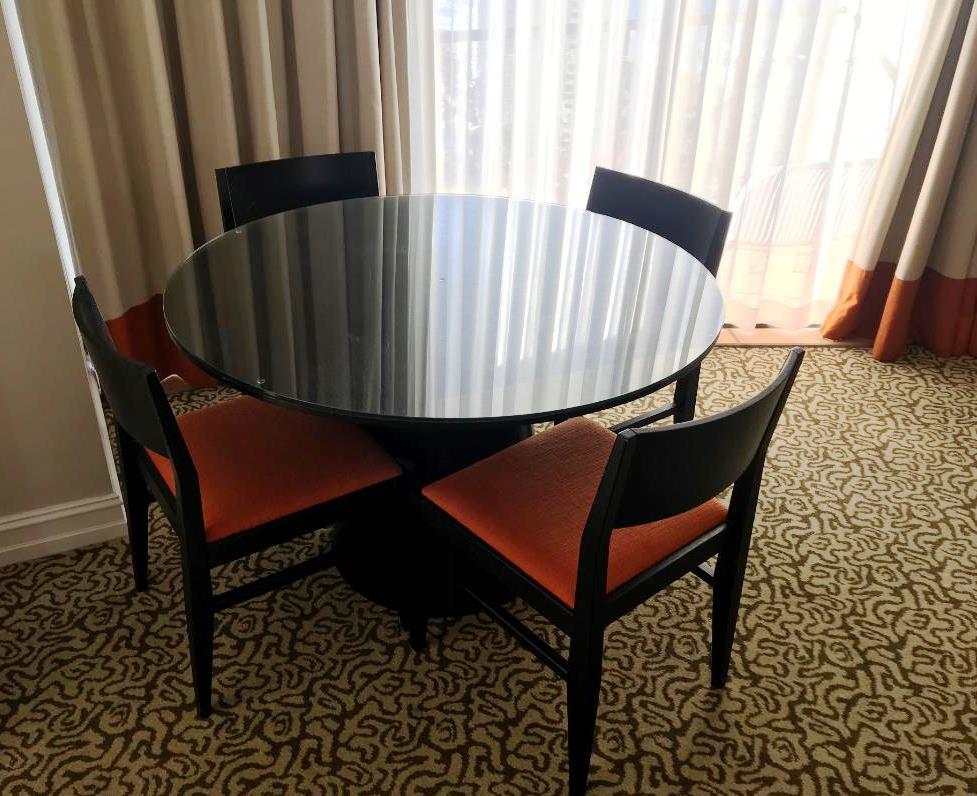 The balcony was compact, but had amazing views of the Surfers Paradise beach and Pacific Ocean.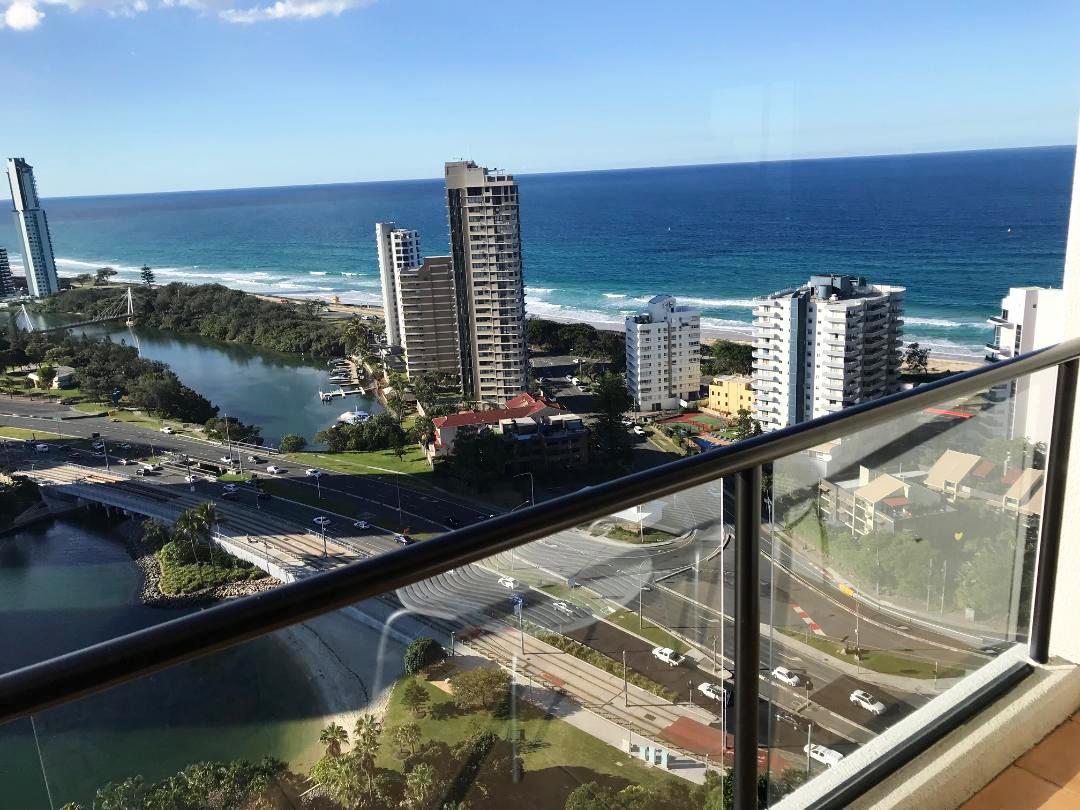 Back inside, the living room had a rather sleek work desk and chair, a wet bar with sink and a small refrigerator underneath, on the opposite end.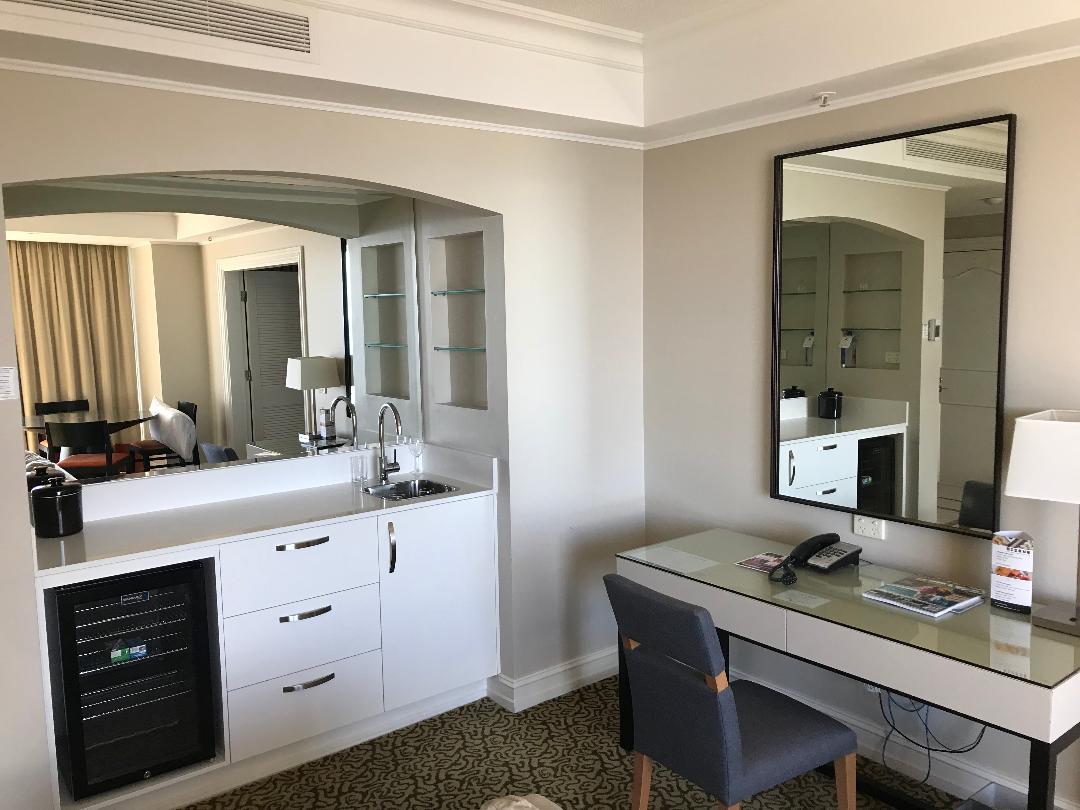 A door from the living room led to the bedroom where a large king bed took centre stage. The colorful artwork above the bed provided a nice contrast to the crisp, white bed sheets below.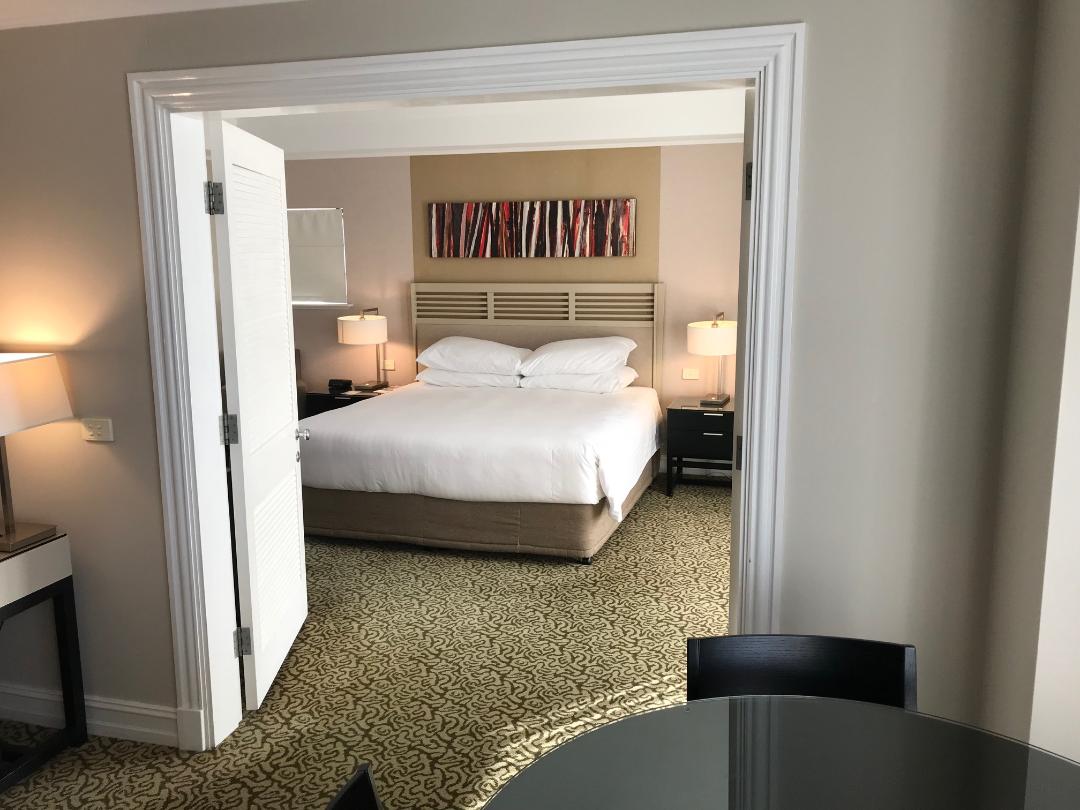 Access to the bedroom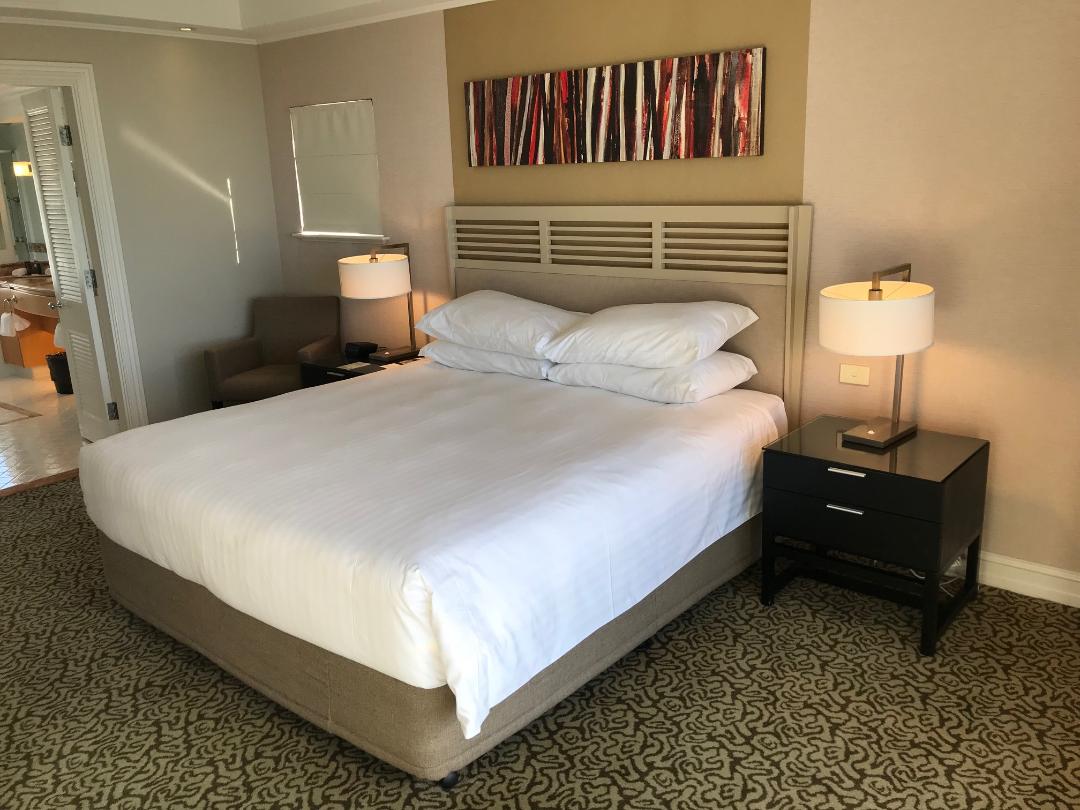 The Executive Suite, King Bed
Across the bed, and to the left was the 2nd balcony, overlooking the Pacific Ocean. The views were similar to those from the living room.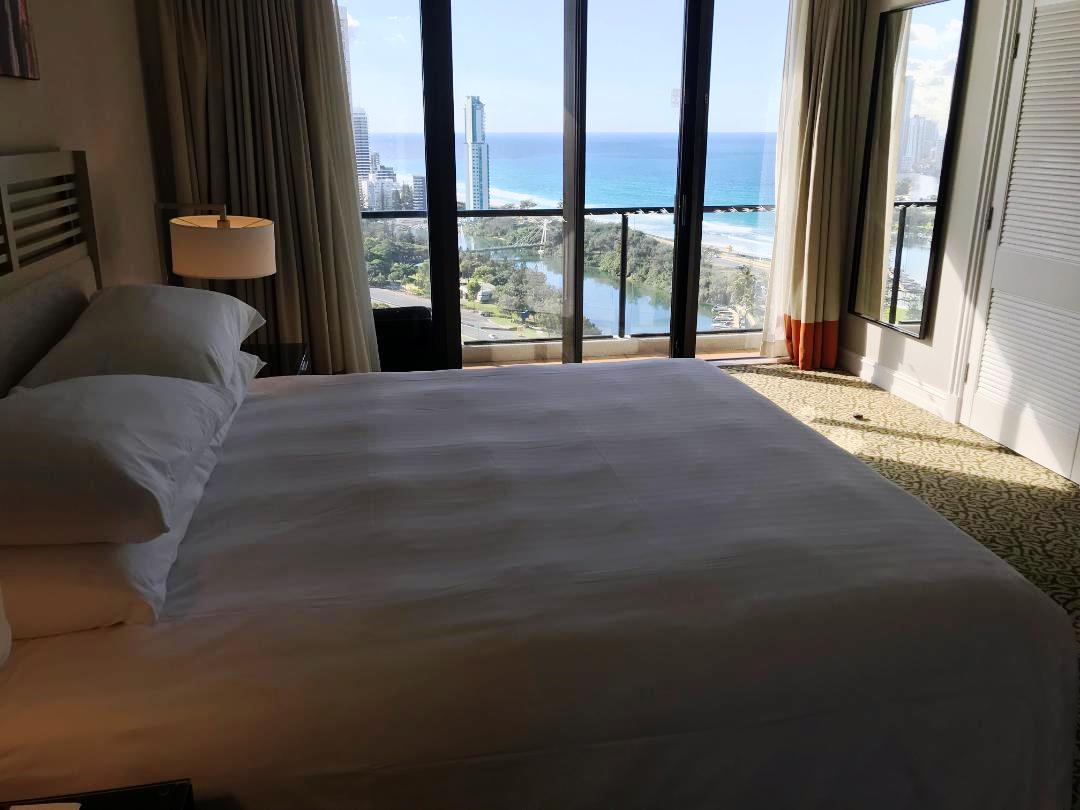 There was a small TV facing the bed and a walk-in robe alongside.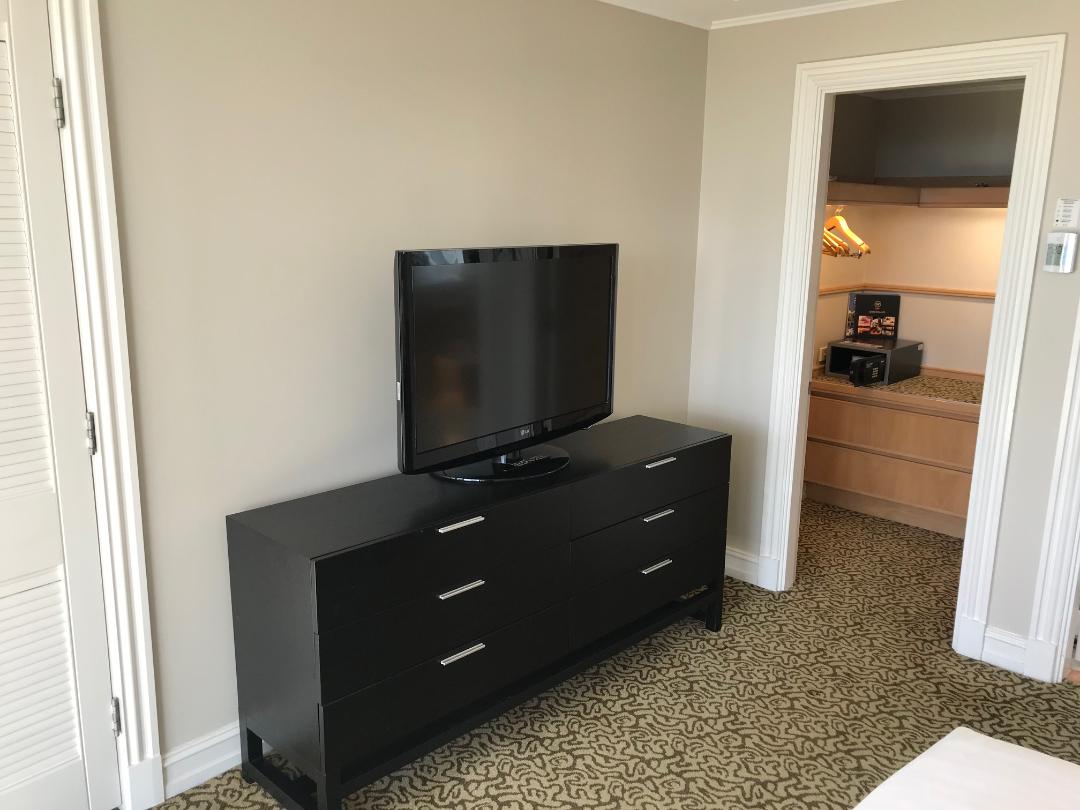 The robe contained an electronic safe, clothes hangars and a chest of large drawers for storage.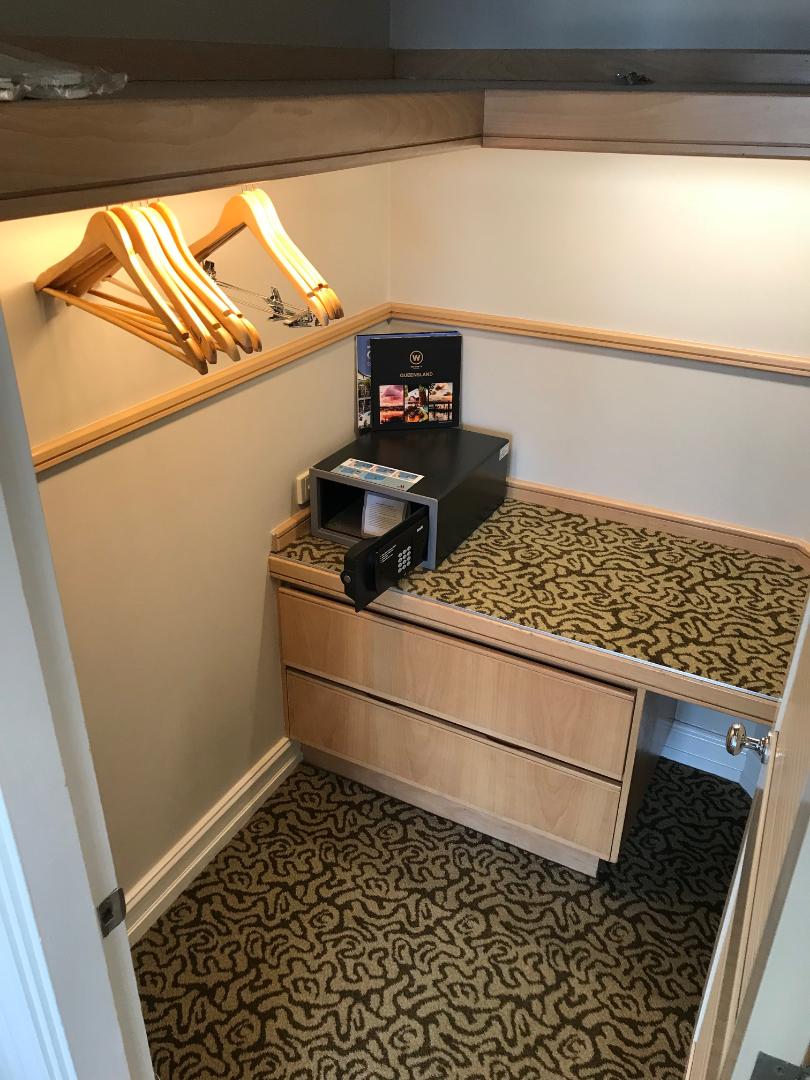 The doorway adjacent to the robe opened up into the spacious bathroom which was the most attractive aspect of the suite.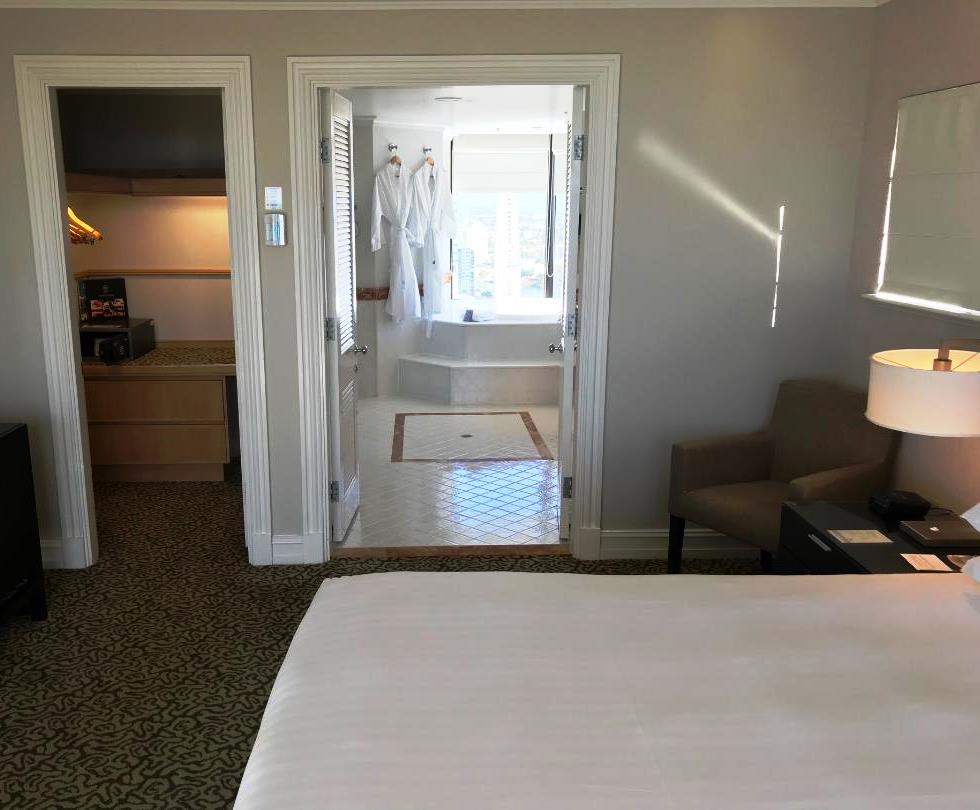 The Executive Suite, Bathroom
The strategically placed his n her spa, next to the extra-large windows provided panoramic views of the surrounding waterways.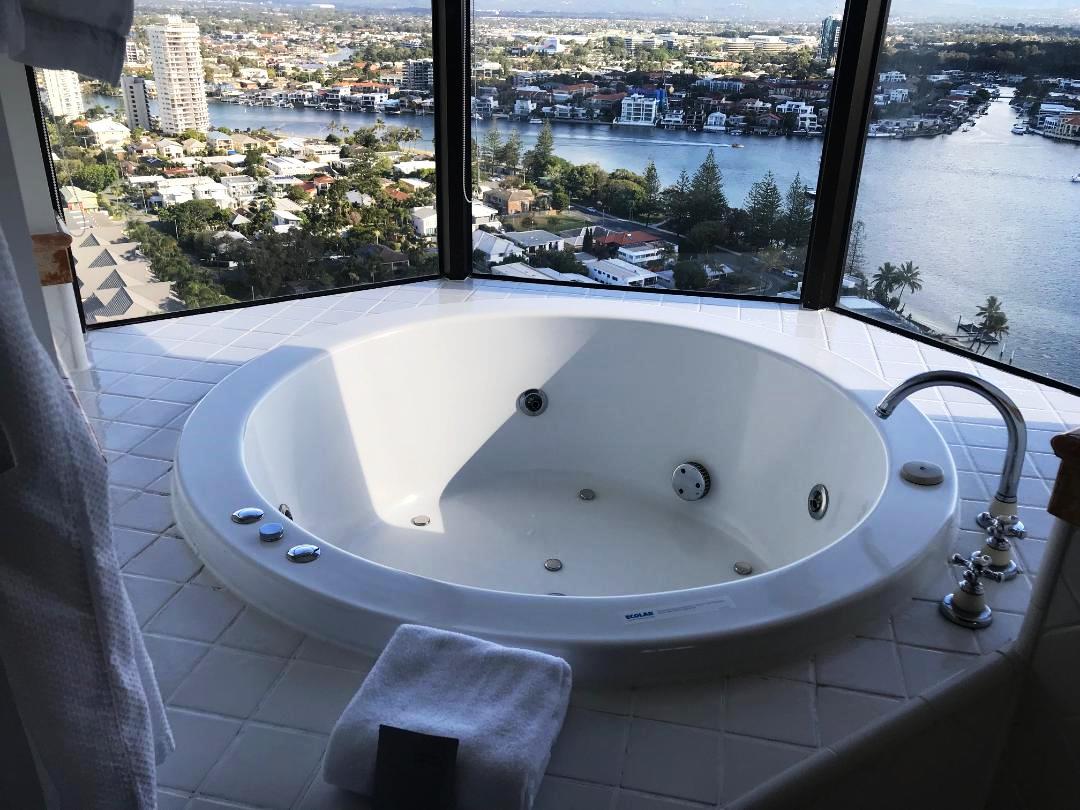 The Executive Suite, Spa
The vanity, positioned next to the spa had a large marble counter-top and a single basin sink in the middle. The toiletries were supplied by Thann, a brand commonly seen at several full service Marriott properties.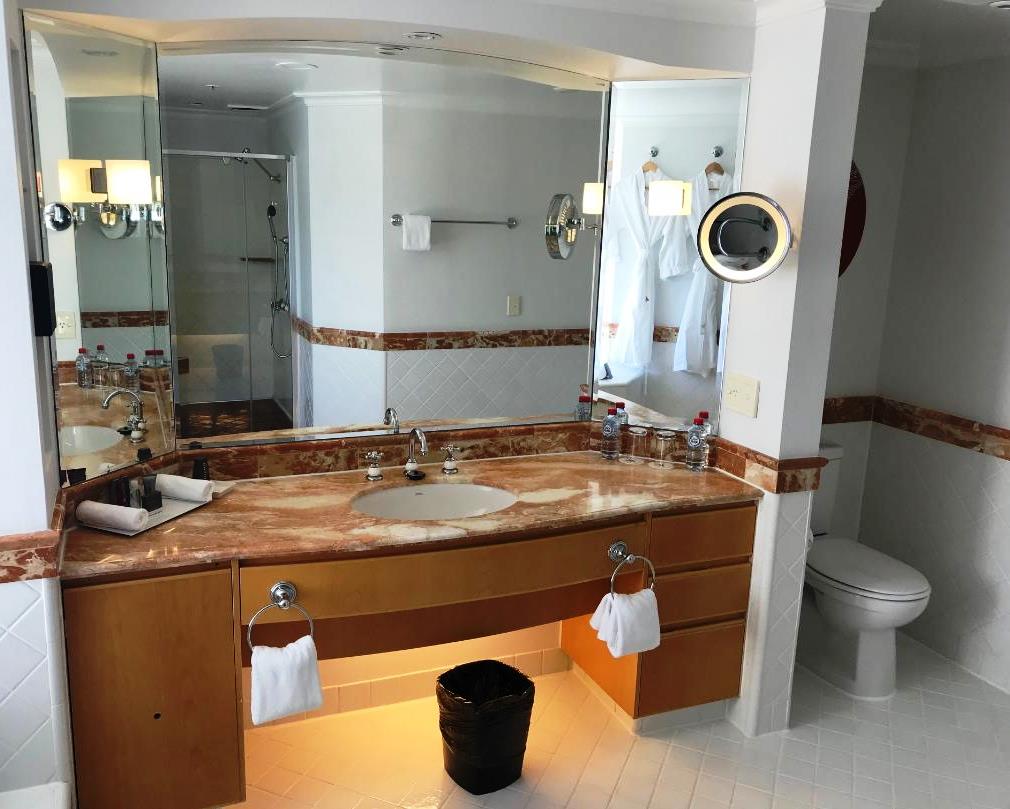 The Executive Suite, Vanity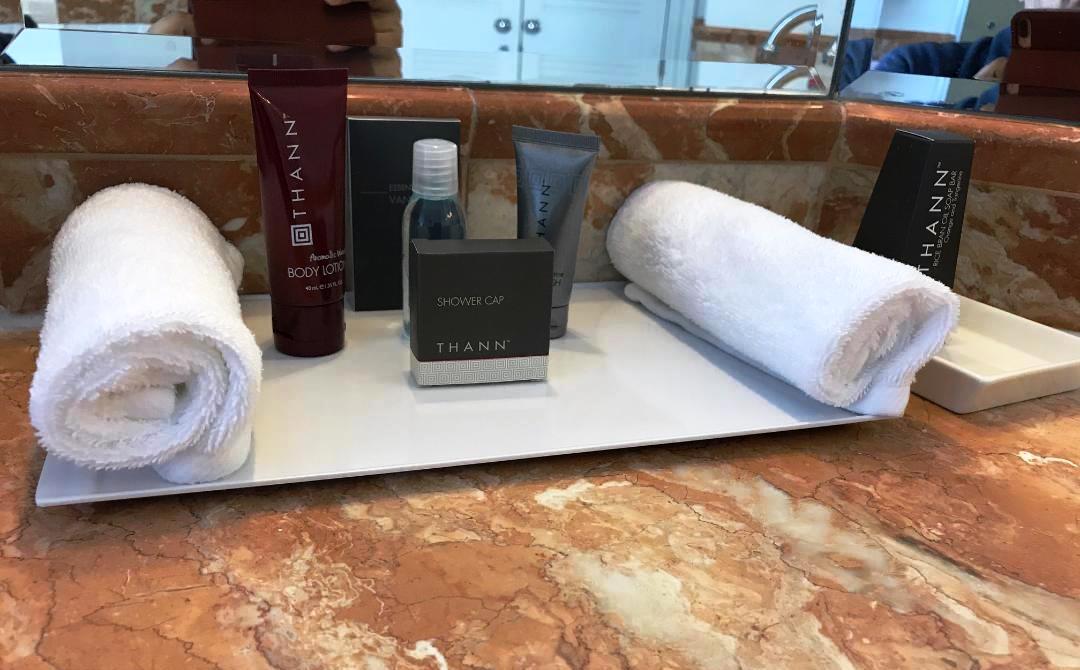 The Executive Suite, Thann Toiletries
There was a shower opposite to the vanity, with dual shower heads. The temperature control and water pressure were both excellent.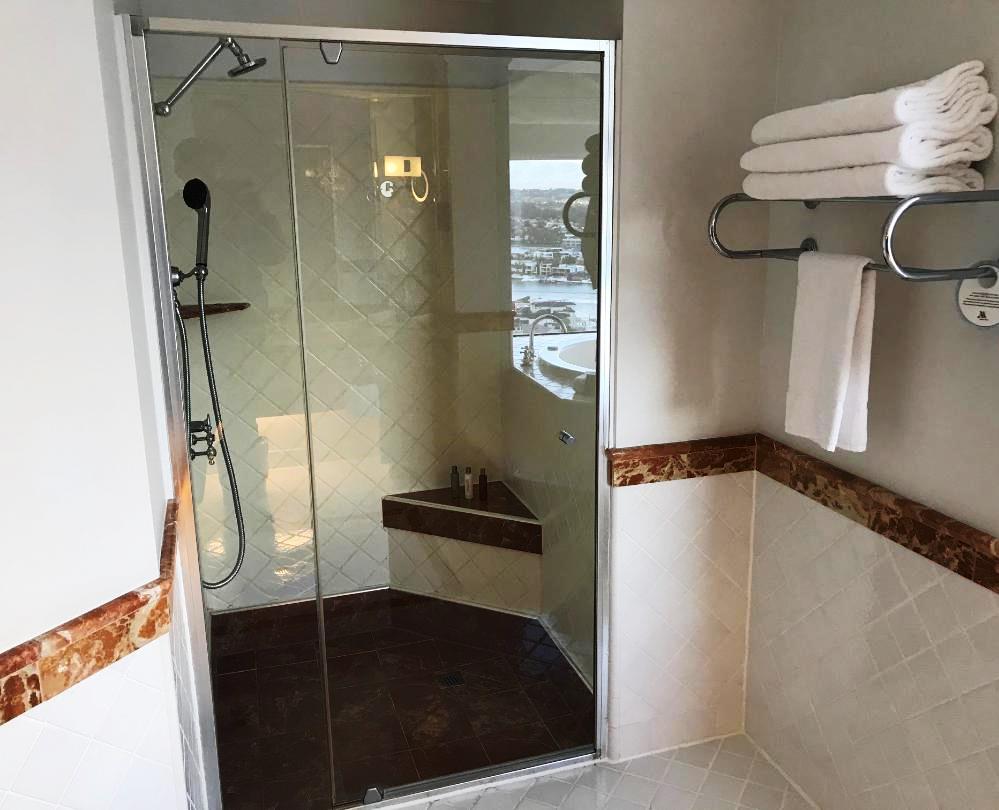 The Executive Suite, Shower
The bathing and hair care products, placed on a little corner were Thann branded too.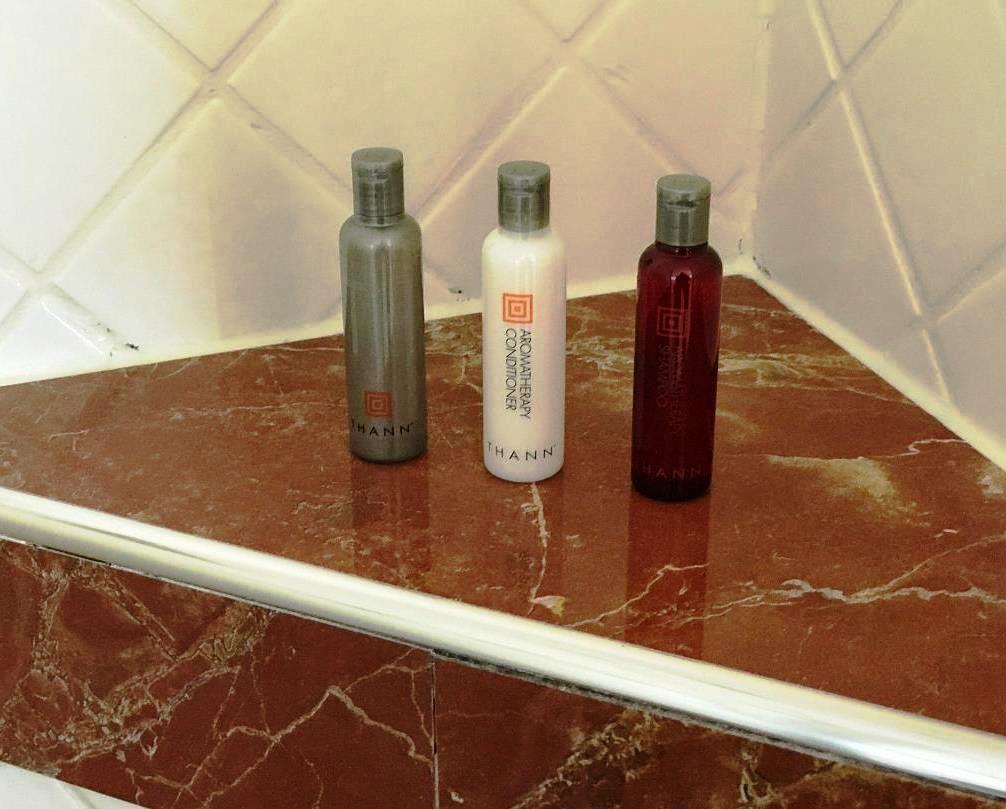 The Executive Suite, Bath Amenities
Dining
The hotel boasts 2 restaurants and a bar. The bar, Chapter & Verse and the restaurant, Citrique are both located on lobby level, while Misono Japanese steakhouse is on level 3.
Breakfast is served each morning from 6:30 onward at Citrique. Since the hotel shut down it's Executive Lounge few years ago, elite members are served full breakfast in the main restaurant.
The restaurant itself is fairly large and can accommodate well over 100 guests at any given time.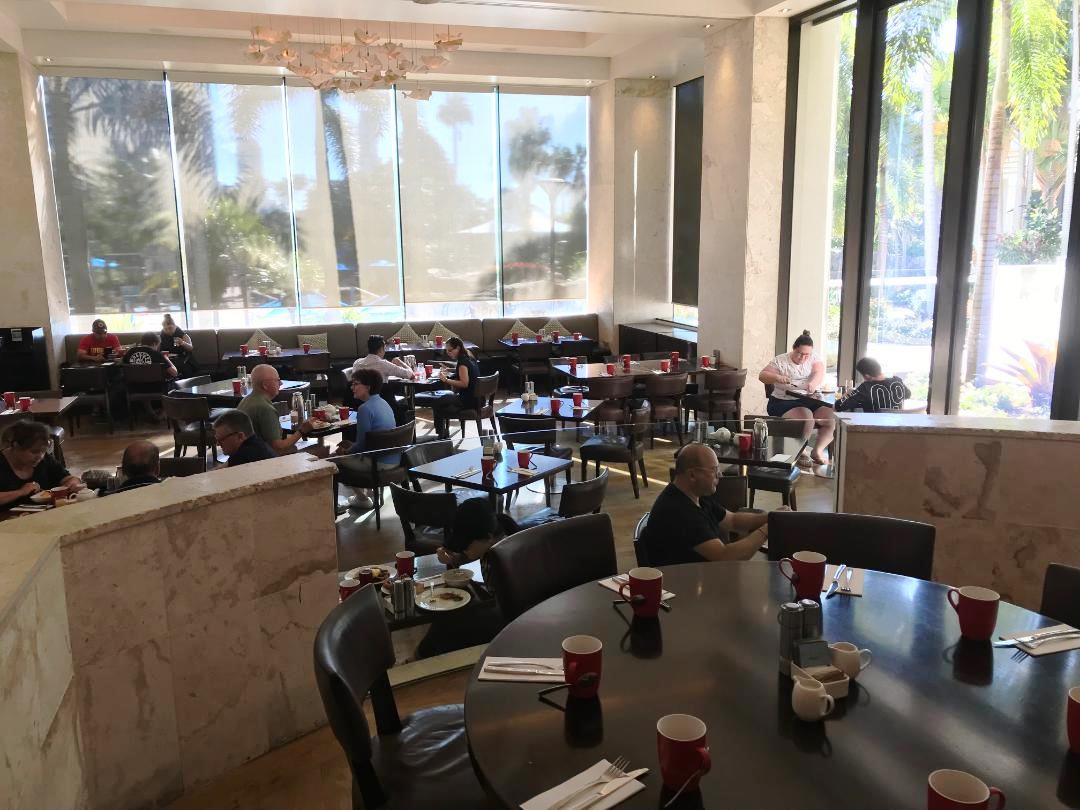 Surfers Paradise Marriott, Restaurant Seating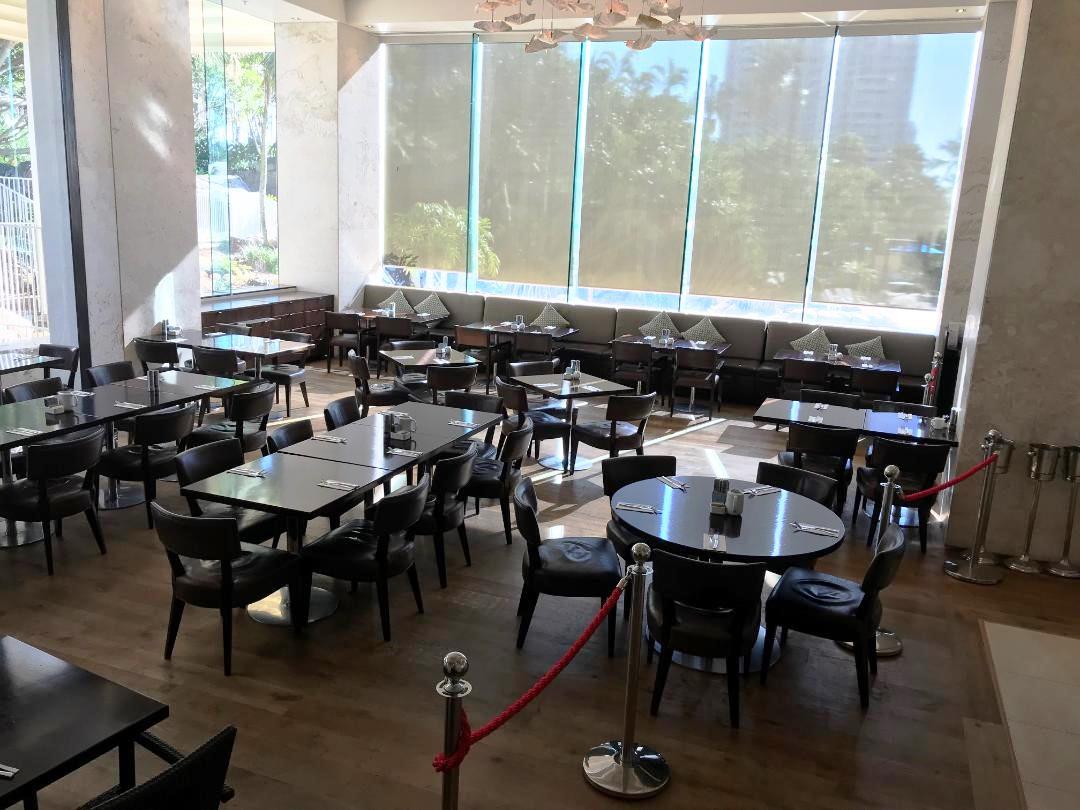 Surfers Paradise Marriott, Restaurant Seating
As you enter, there is a large food station to the right stocked with yogurt, fresh fruits, grilled vegetables, fruit juices and a selection of cheese.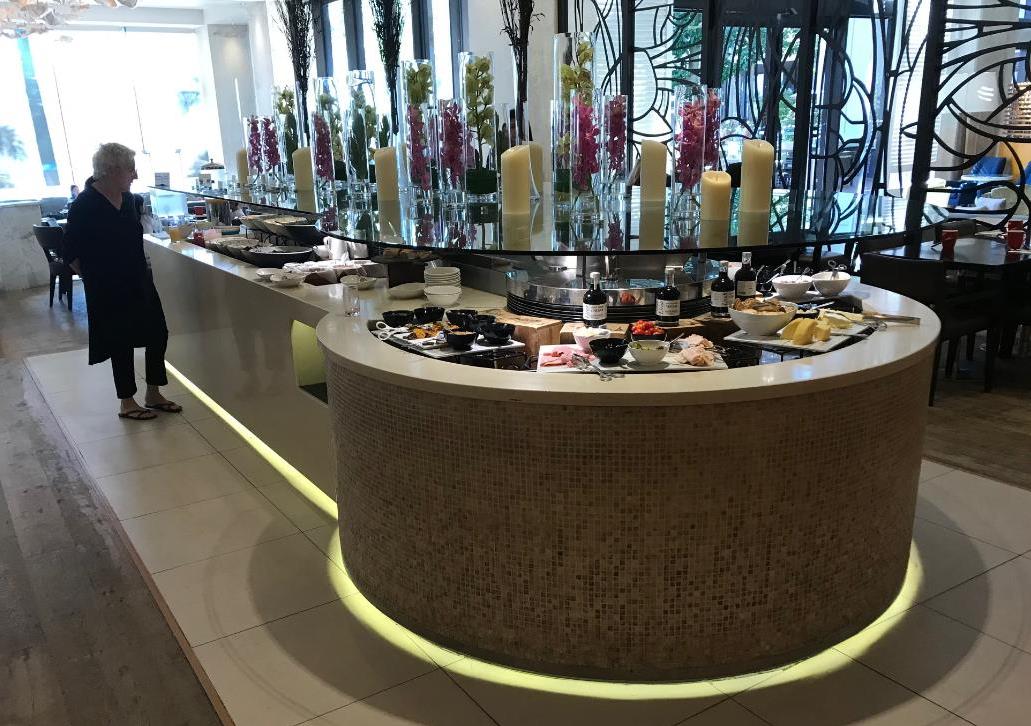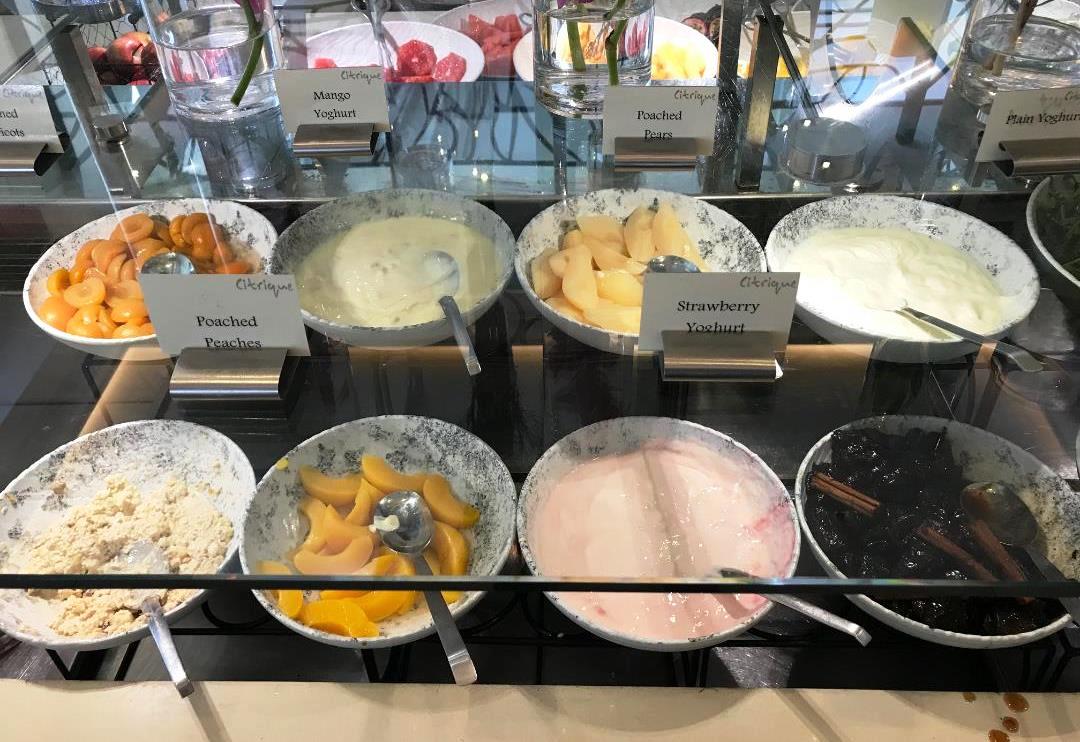 Surfers Paradise Resort, Breakfast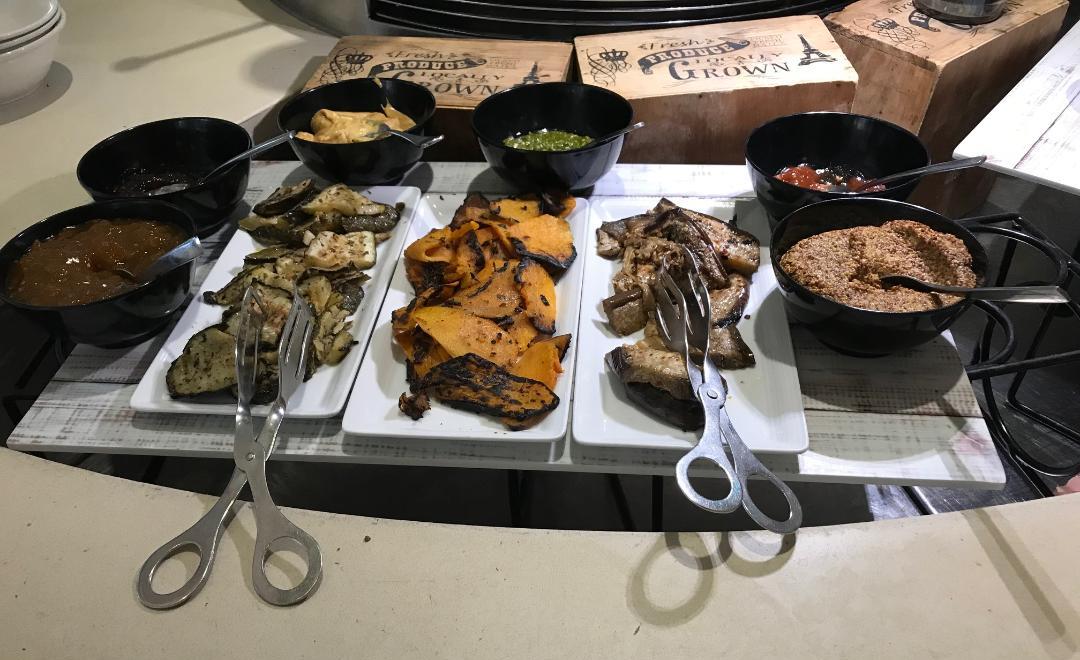 Surfers Paradise Marriott, Breakfast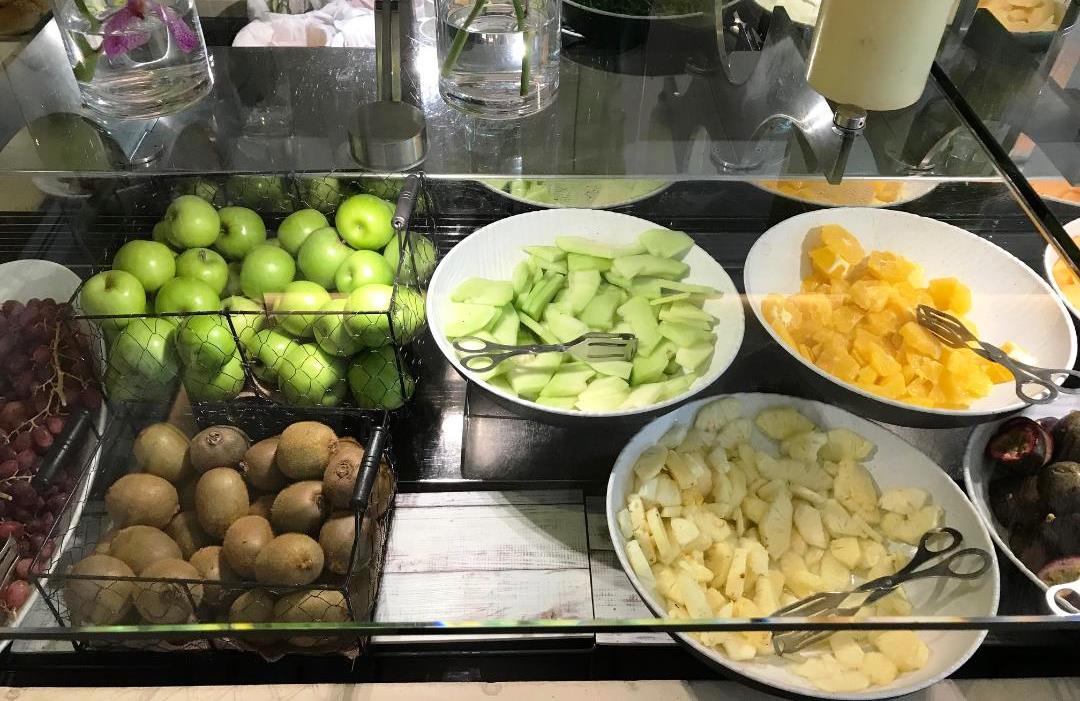 Surfers Paradise Marriott, Breakfast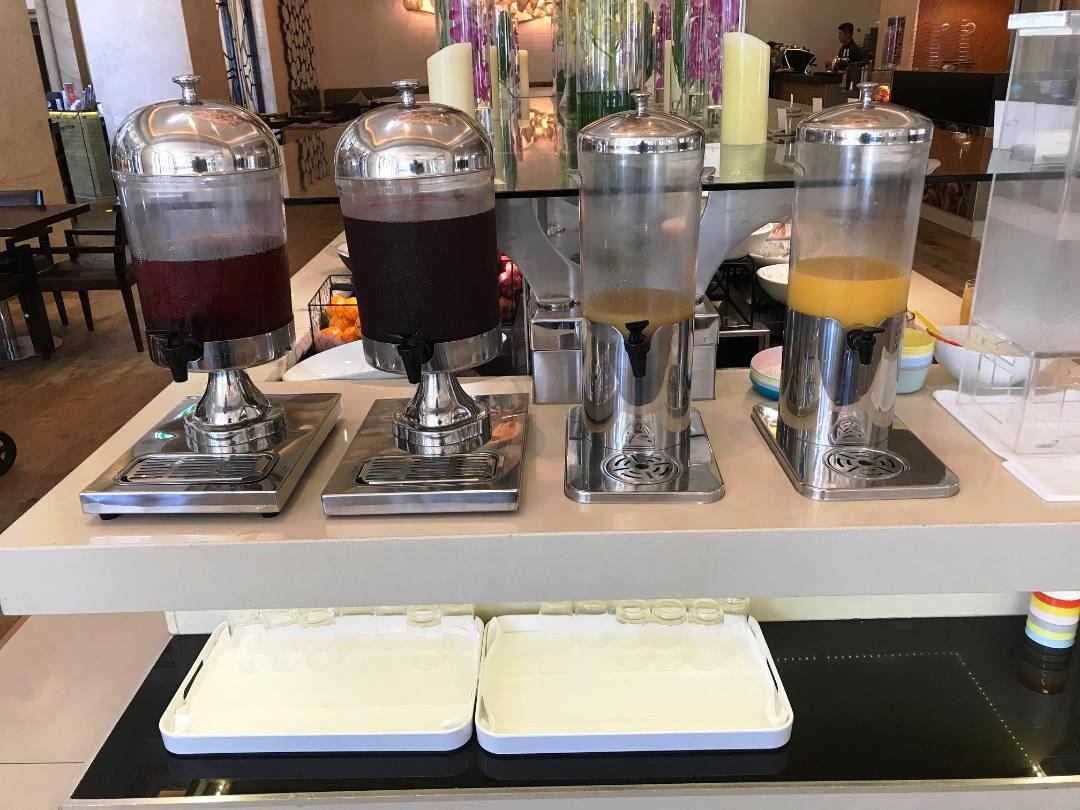 Surfers Paradise Marriott, Breakfast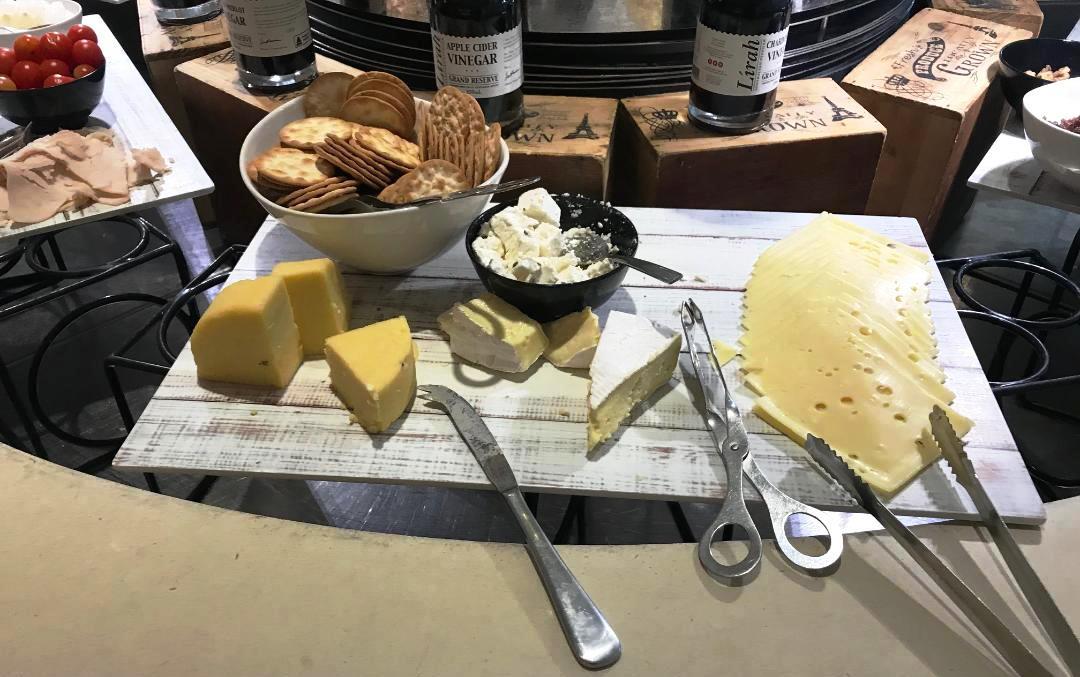 Surfers Paradise Marriott, Breakfast
Another very large buffet stand to the right formed the nucleus of the restaurant. Besides hosting a range of hot Asian breakfast dishes such as Congee (Chinese Rice Porridge), it also doubled up as the egg station.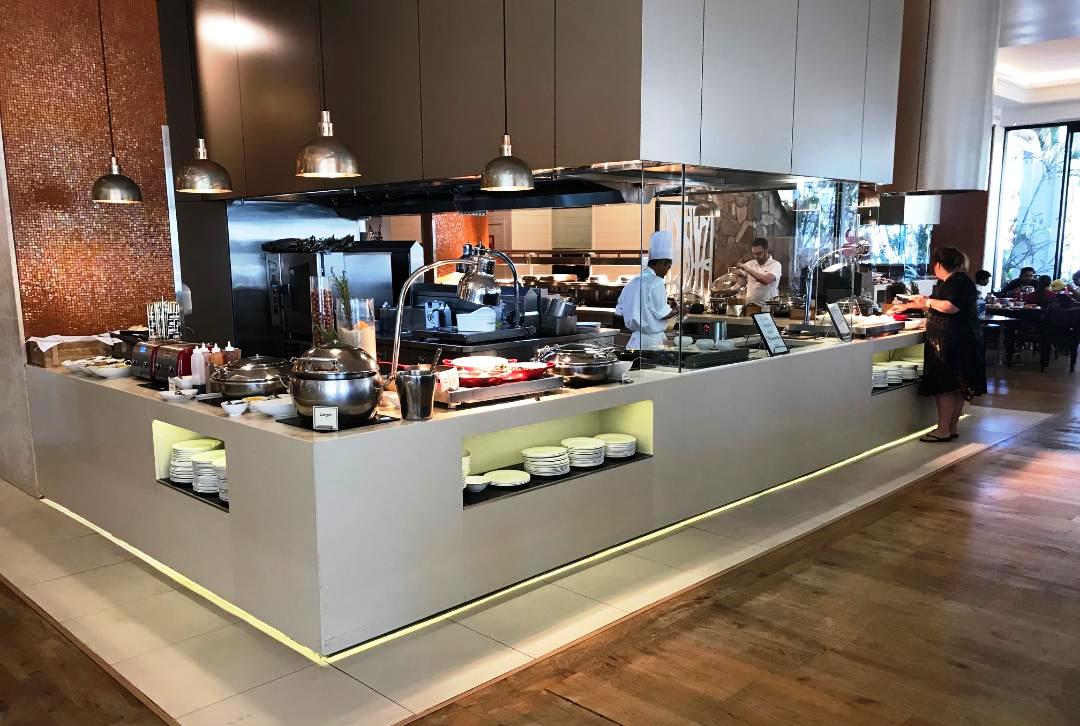 Surfers Paradise Mariott, Cooking Station
Unsurprisingly, this part of the breakfast offering was a huge hit and the resident chef was inundated with orders from hungry diners. I found him to be a consummate professional though, who assisted by a couple of his sidekicks, continued rustling up dozens of dishes with an ease that belied his un-envious situation.
The remainder of the offerings contained the standard breakfast fare of bacon, sausages, hash browns and so on. I will let the pictures speak.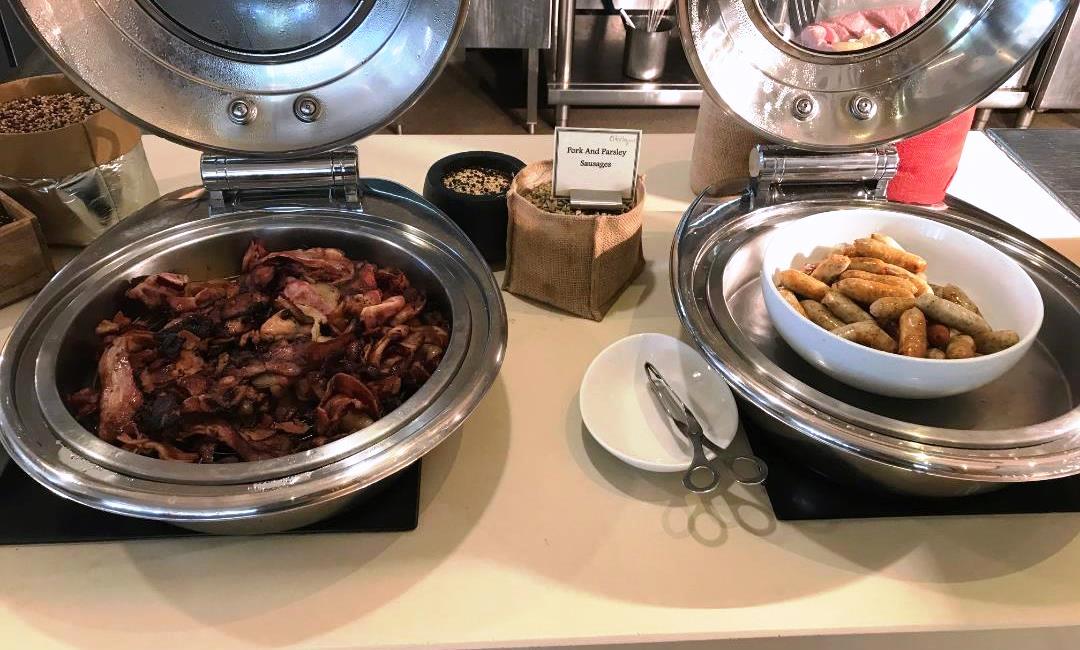 Surfers Paradise Marriott, Breakfast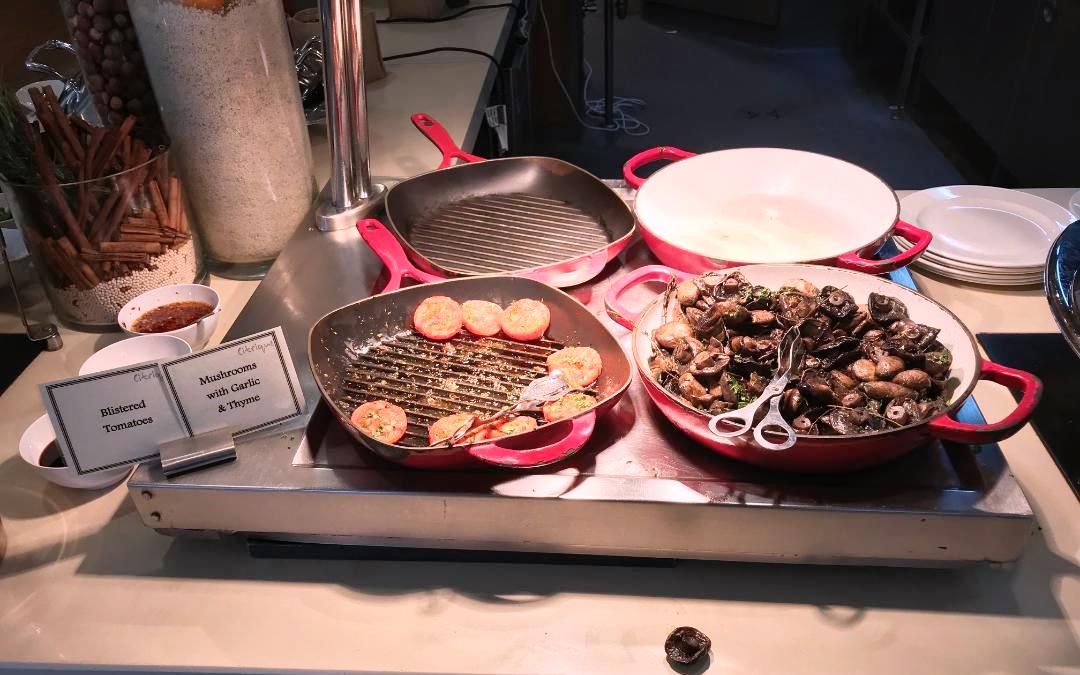 Surfers Paradise Marriott, Breakfast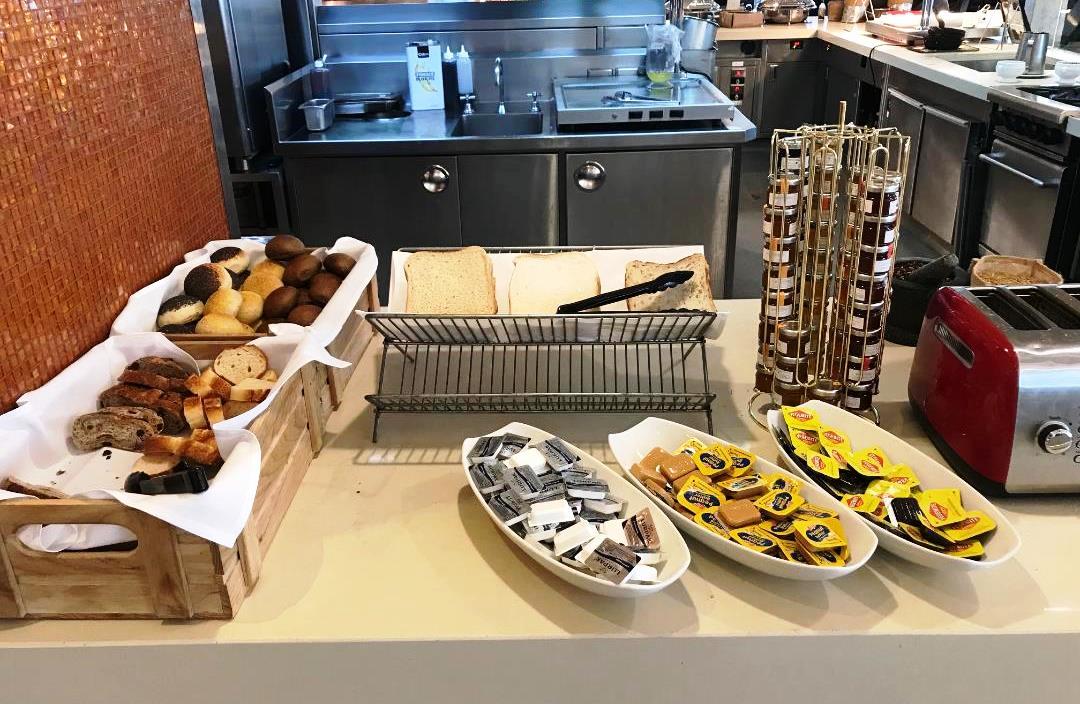 Surfers Paradise Marriott, Breakfast
The eggs benedict in particular were delicious and I made it a point to savor them each morning 🙂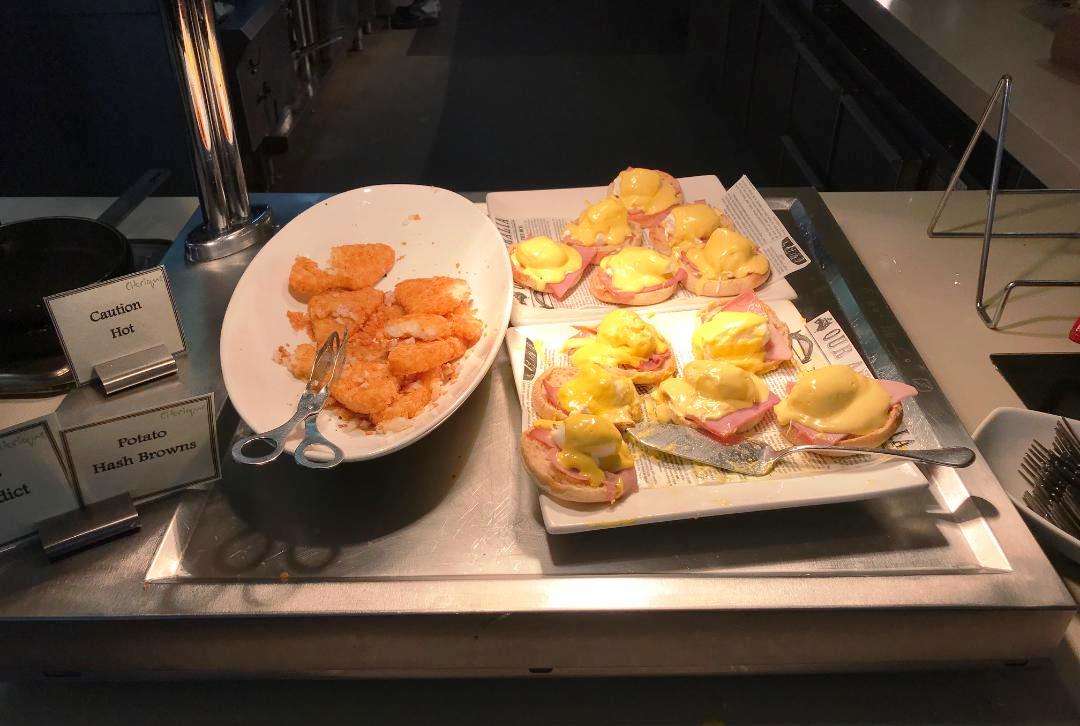 Surfers Paradise Marriott, Breakfast
Besides breakfast, the restaurant also offers an all day dining menu. Come the evening, guests can dig into the All you Can Eat Seafood buffet. From what I could tell, it was well patronized by hotel guests.
The other dining venue Misono Japanese Steakhouse offered teppanyaki style dining experience. I did not partake in it.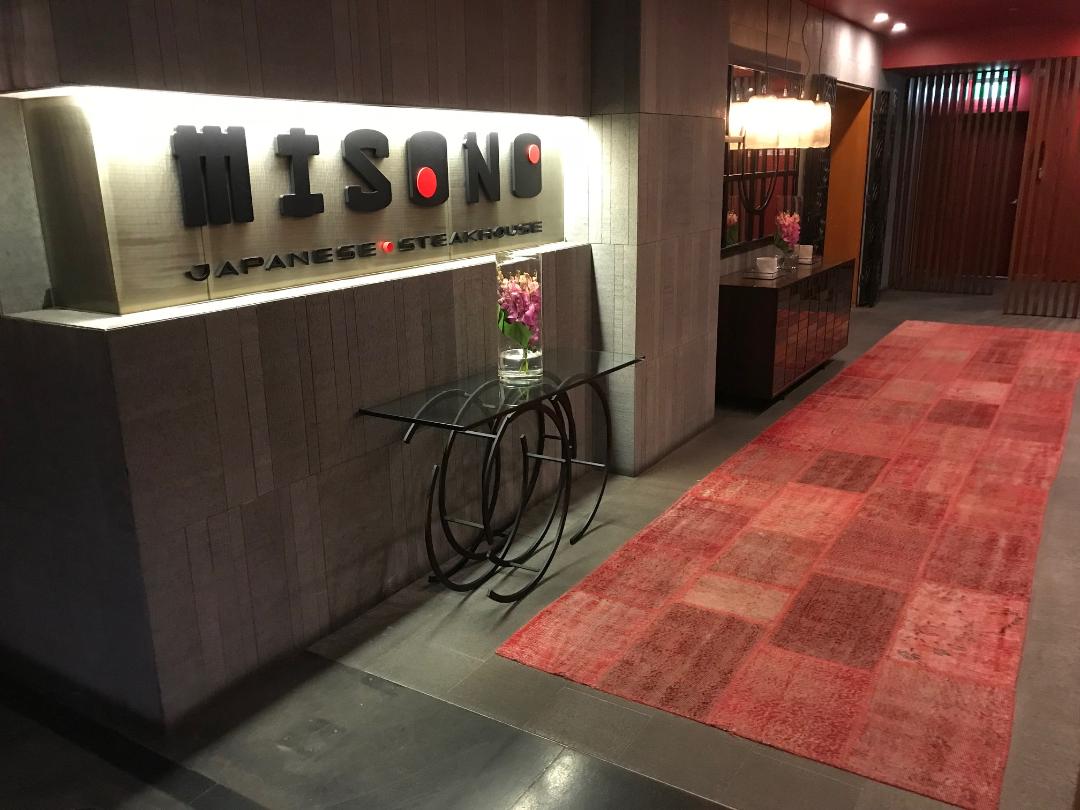 Surfers Paradise Marriott, Japanese Restaurant
The in-house bar Chapter & Verse has an indoor-outdoor setting. The inside half offers a slightly formal setting with plush armchairs and leather sofas.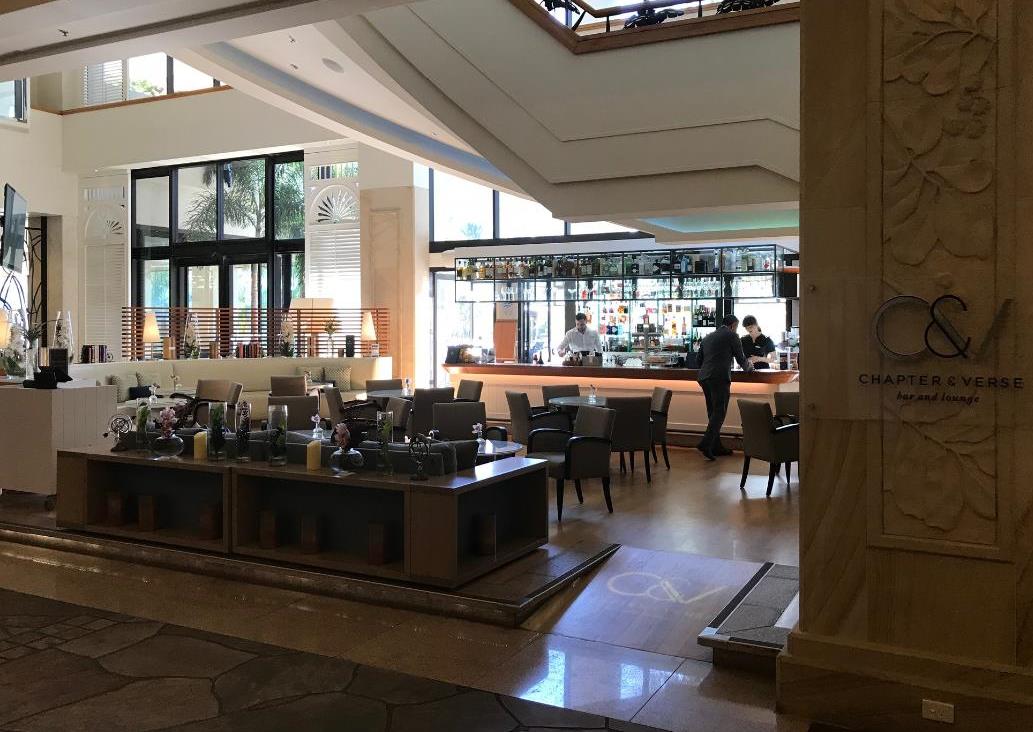 Surfers Paradise Marriott, Chapter & Verse Bar
For what it's worth, the outdoor half is much nicer. The bar is stationed at the center with a variety of seating options around it.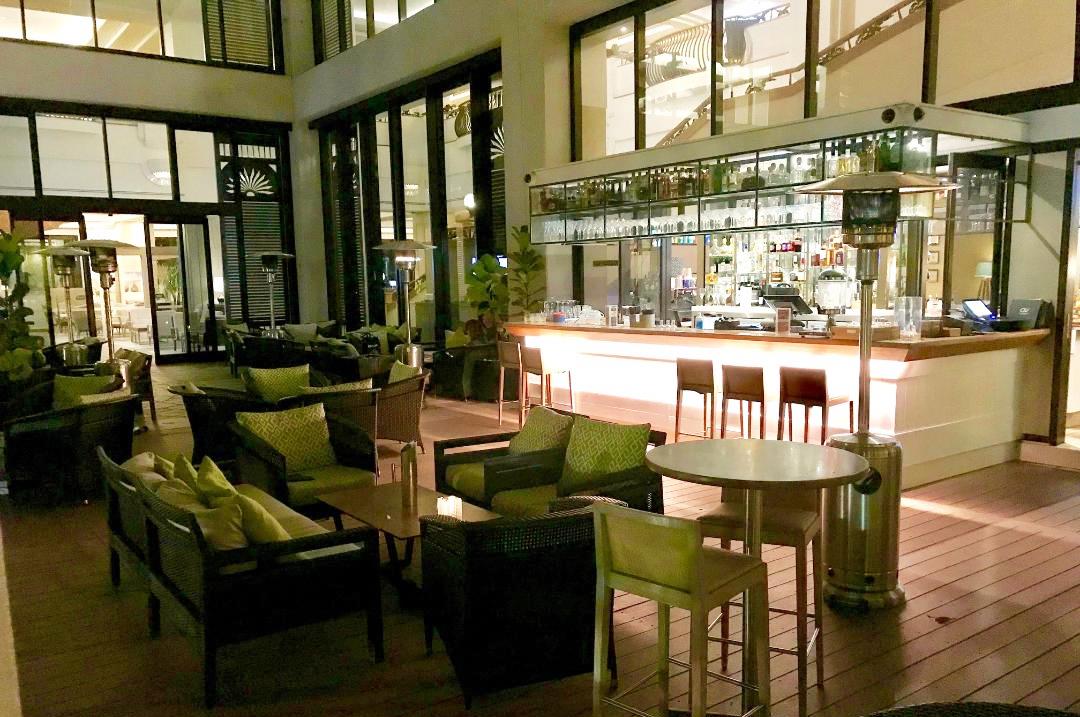 Surfers Paradise Marriott, Chapter & Verse Bar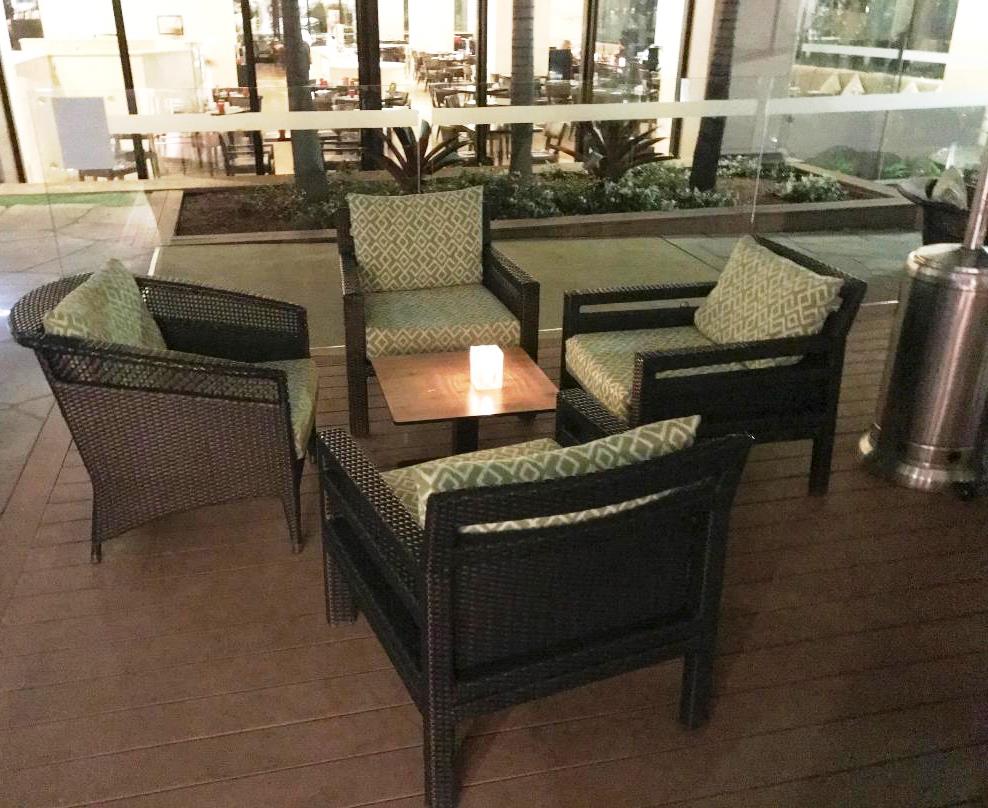 Surfers Paradise Marriott, Chapter & Verse Bar
I dropped-in on a couple of evenings for drinks and was not disappointed.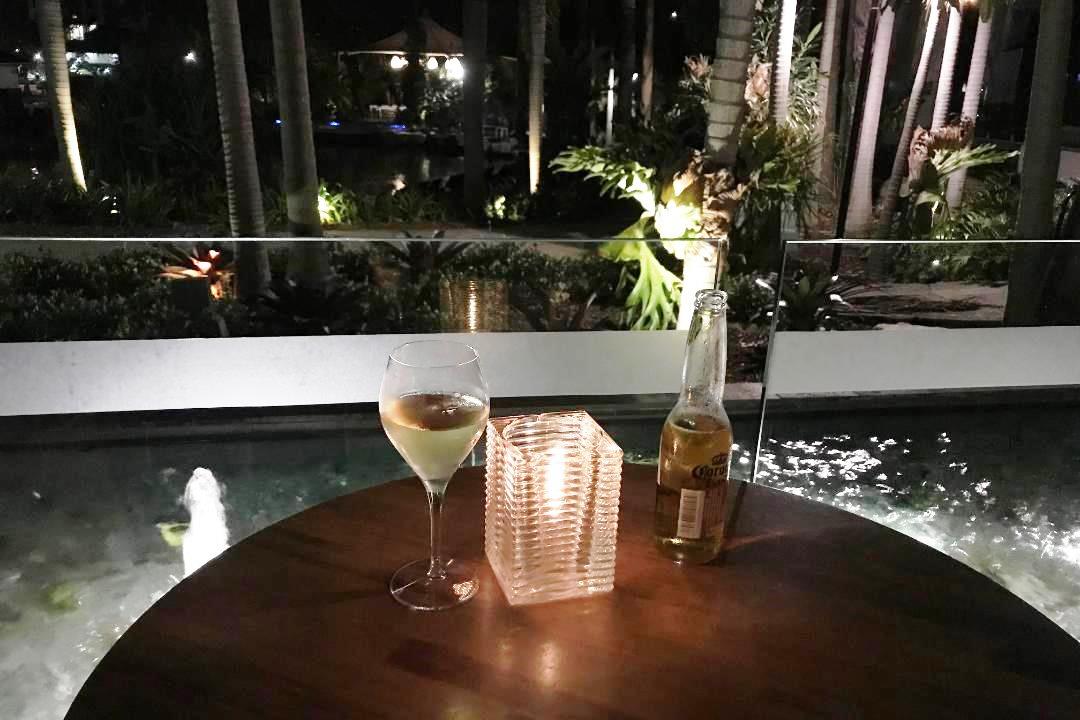 Surfers Paradise Marriott, Chapter & Verse Bar
Hotel Facilities
When it comes to guest experiences, there is plenty for both children and adults to indulge in. The property offers a standard outdoor pool, a heated children's pool, and a whirlpool.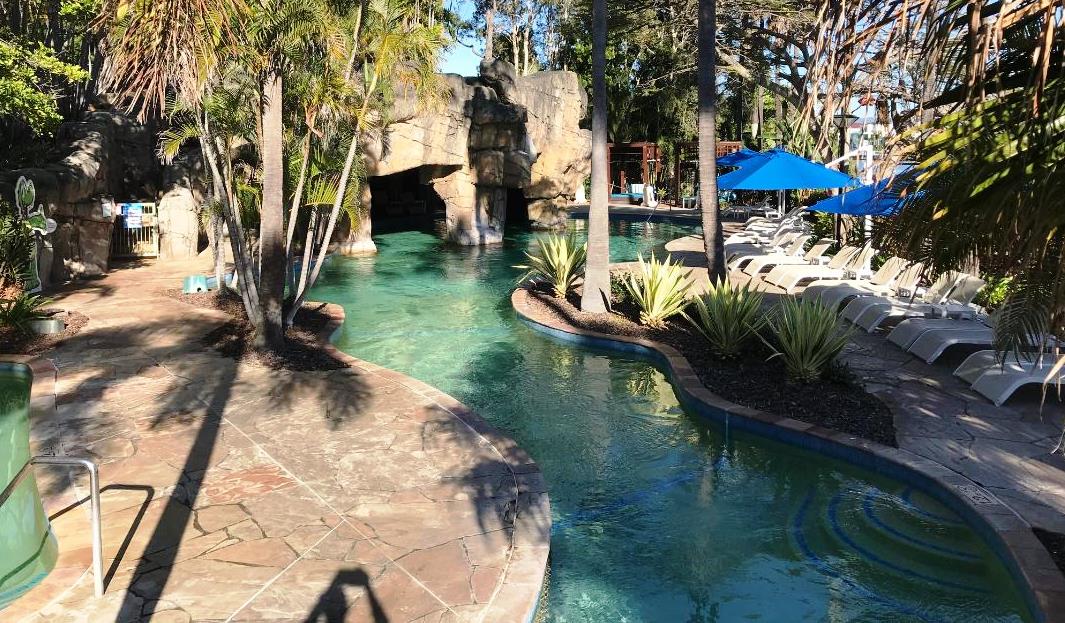 Surfers Paradise Marriott, Outdoor Pool
A 25 metre long water-slide, zigzag's its way around before finishing up in the children's pool, and is guaranteed to keep the kids entertained all day long.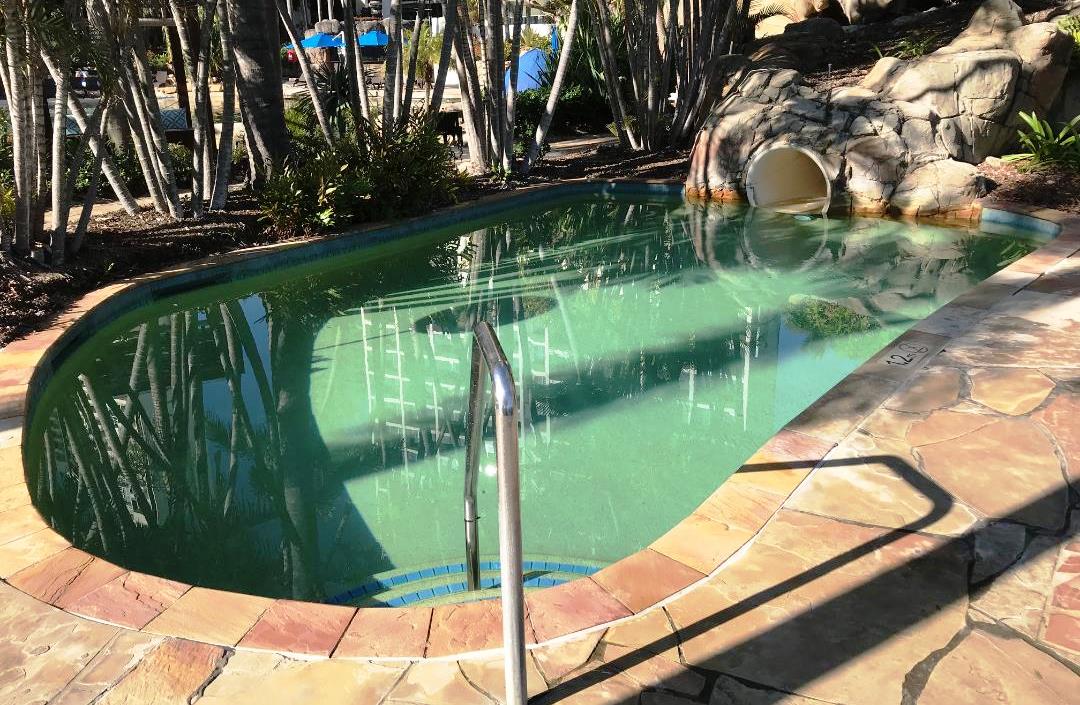 Surfers Paradise Marriott, Children's Pool
But the one attraction that is assured to enthrall both the grown-ups and the rugrat's alike, is the resorts ginormous, crystal clear, artificial lagoon and sandy beach.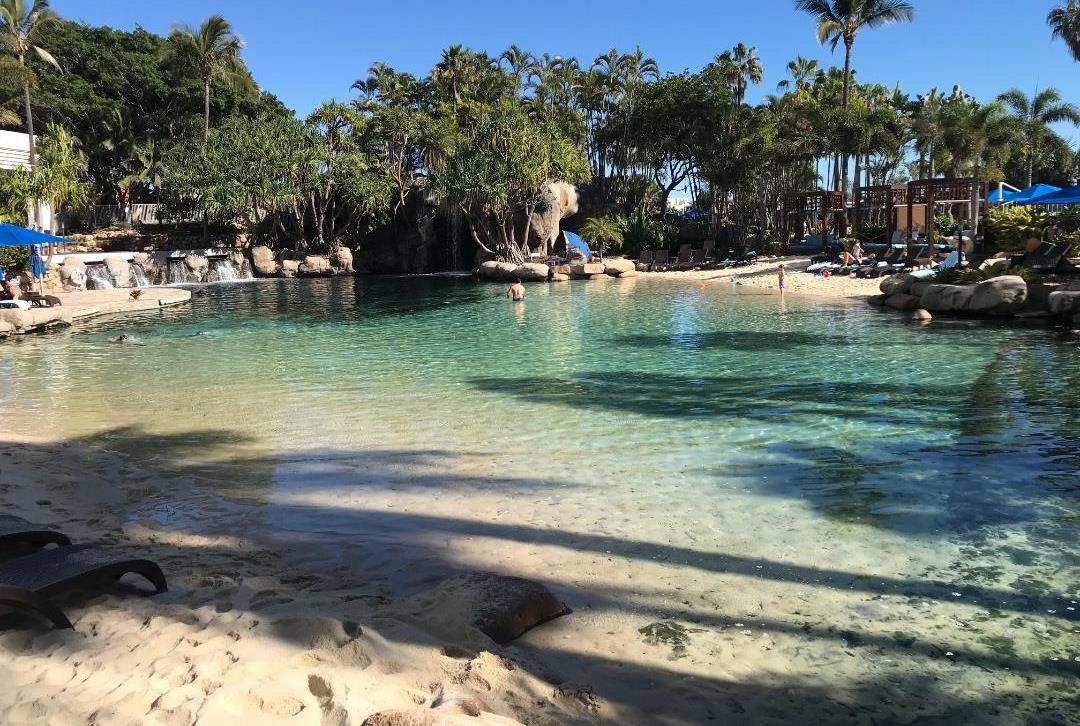 Surfers Paradise Marriott, Lagoon and Beach
If that by itself doesn't inspire you to jump-in, the lagoon also features 2 cascading waterfalls.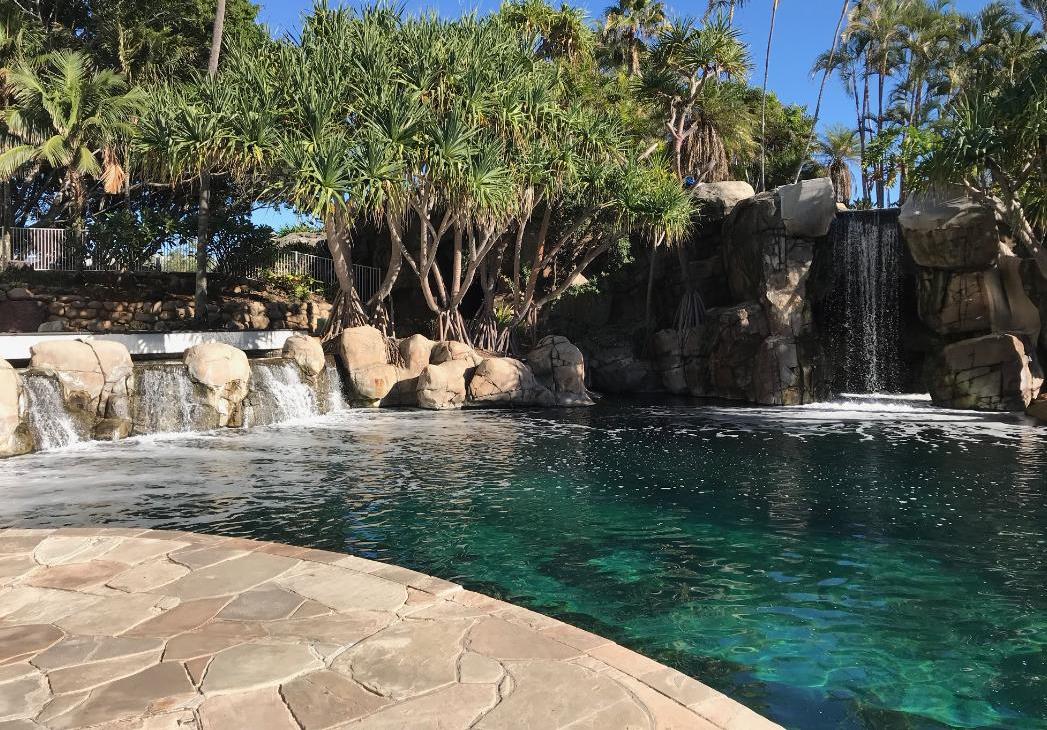 For those wanting to go-slow and soak-in some winter sun, there are plenty of sun loungers and daybeds around. Guests are also able to reserve their own private cabana's on a first come first serve basis.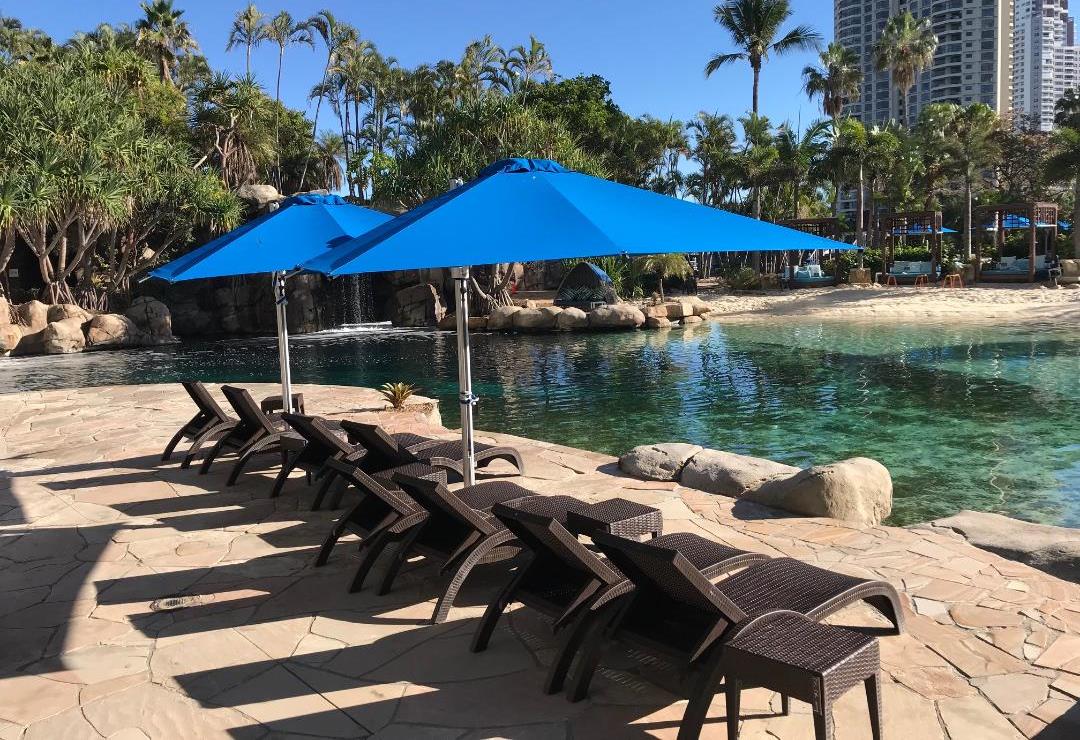 Surfers Paradise Marriott, Sun Loungers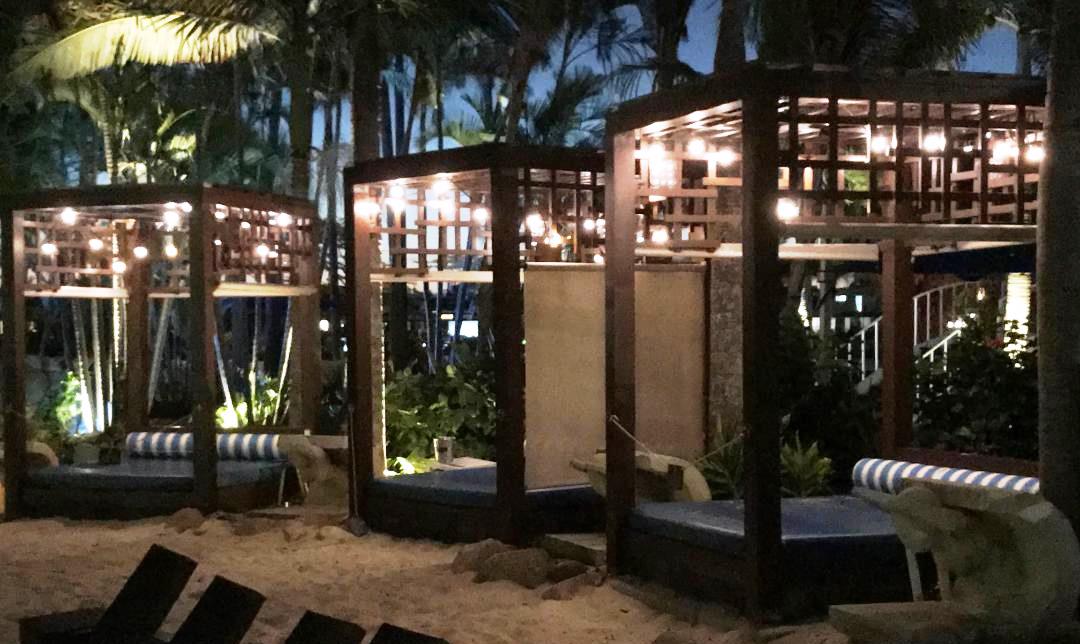 Surfers Paradise Marriott, Private Cabana's
There is a fish feeding session, held each morning at 9:30 am near the lagoon which is open to all guests.
Other Amenities
Health and fitness buffs will appreciate the Gym located on Lvl 3. Stocked with numerous cardio equipment, free weights, medicine balls and much more, the facility could easily rival many professional health clubs.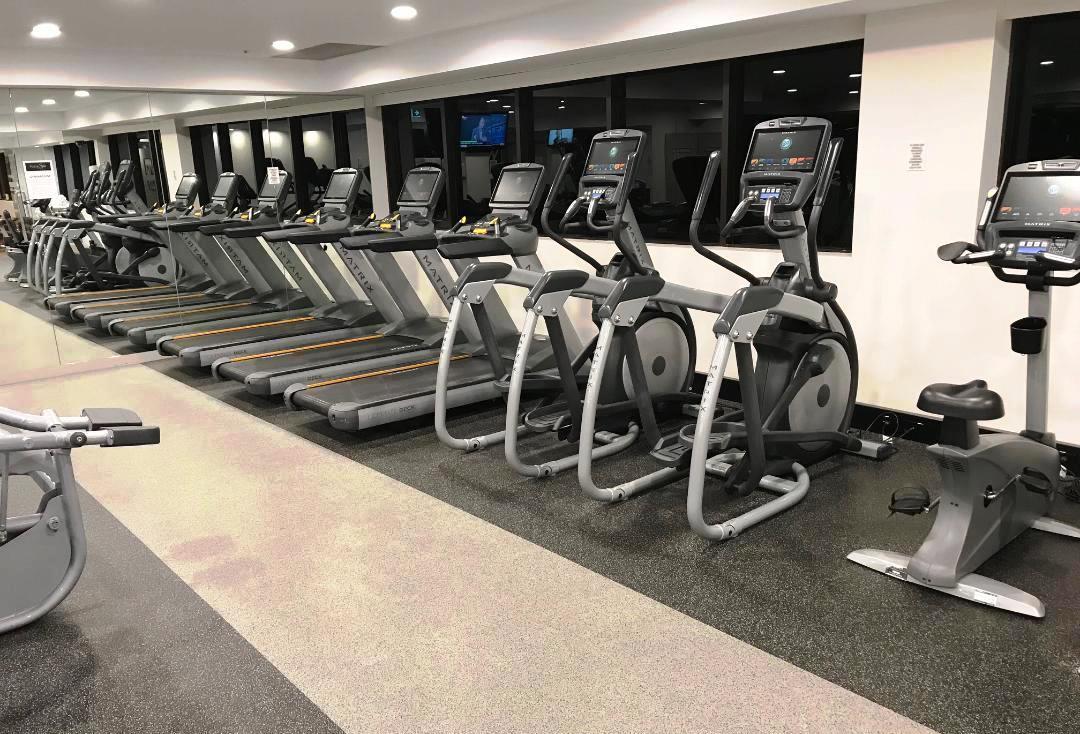 Surfers Paradise Marriott, Gym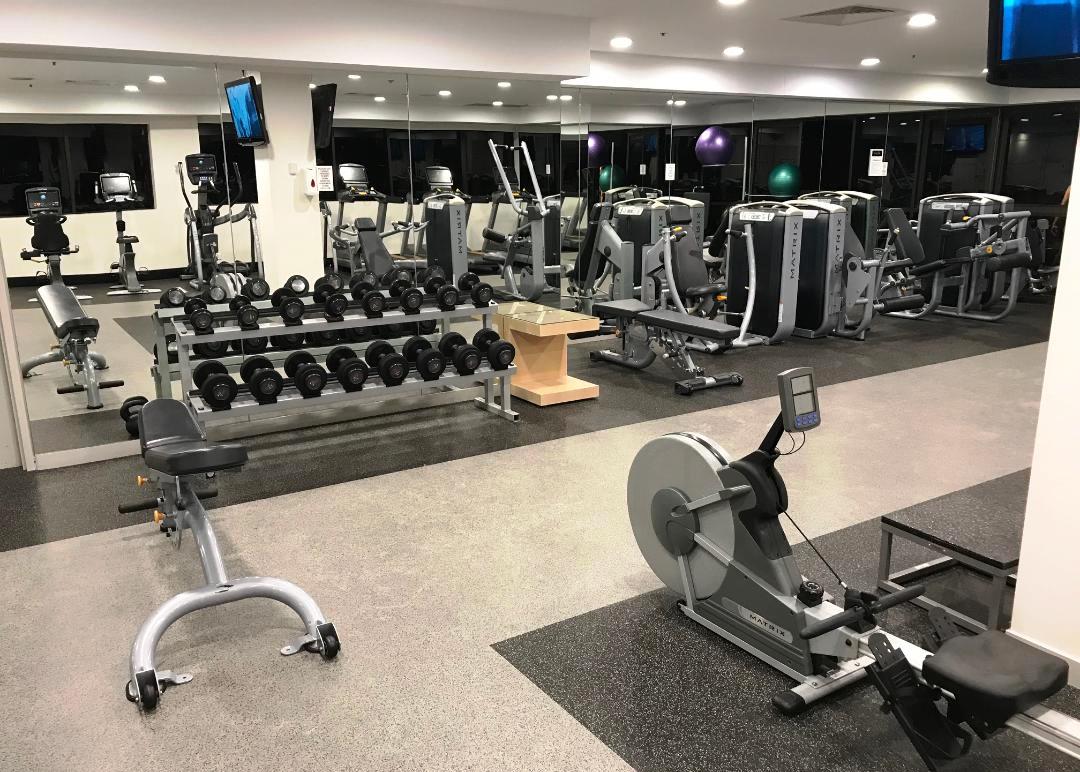 Surfers Paradise Marriott, Gym
There is a tennis court and a large outdoor area on the same level. It had half-court basketball court on one end and couple of badminton courts on the opposite side. This area could also double up as an outdoor venue and host activities such as a wedding reception or evening cocktail party.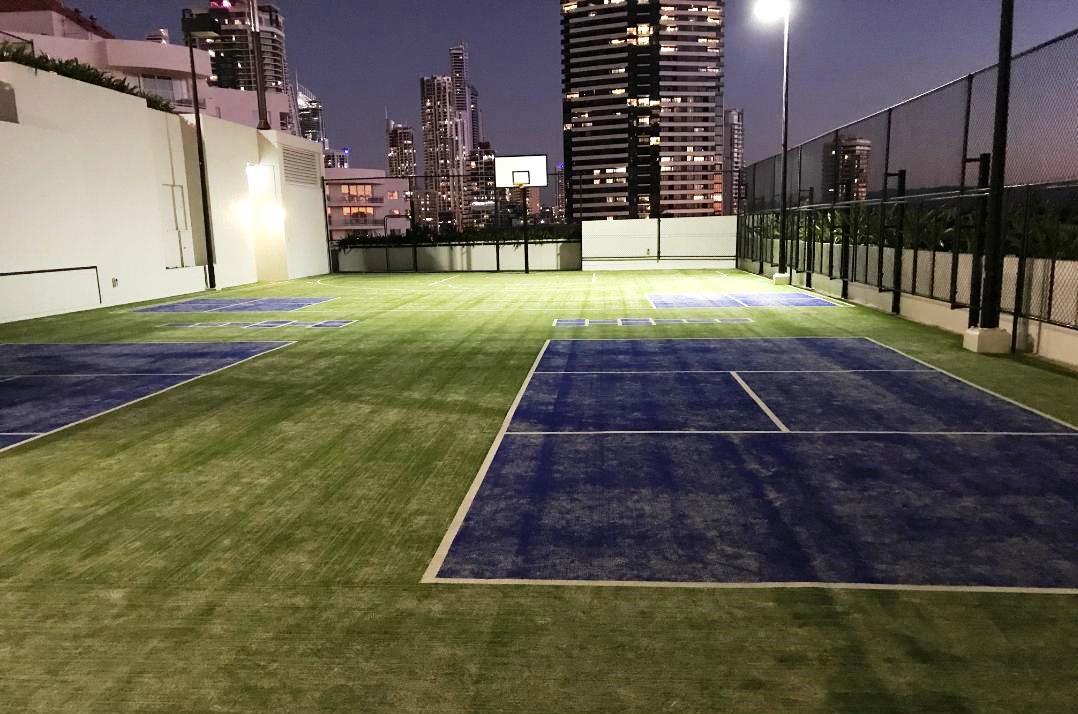 The property also boasts of an on-site spa offering a variety of treatment. Guests are welcome to take advantage of the spa/sauna facility on complimentary basis.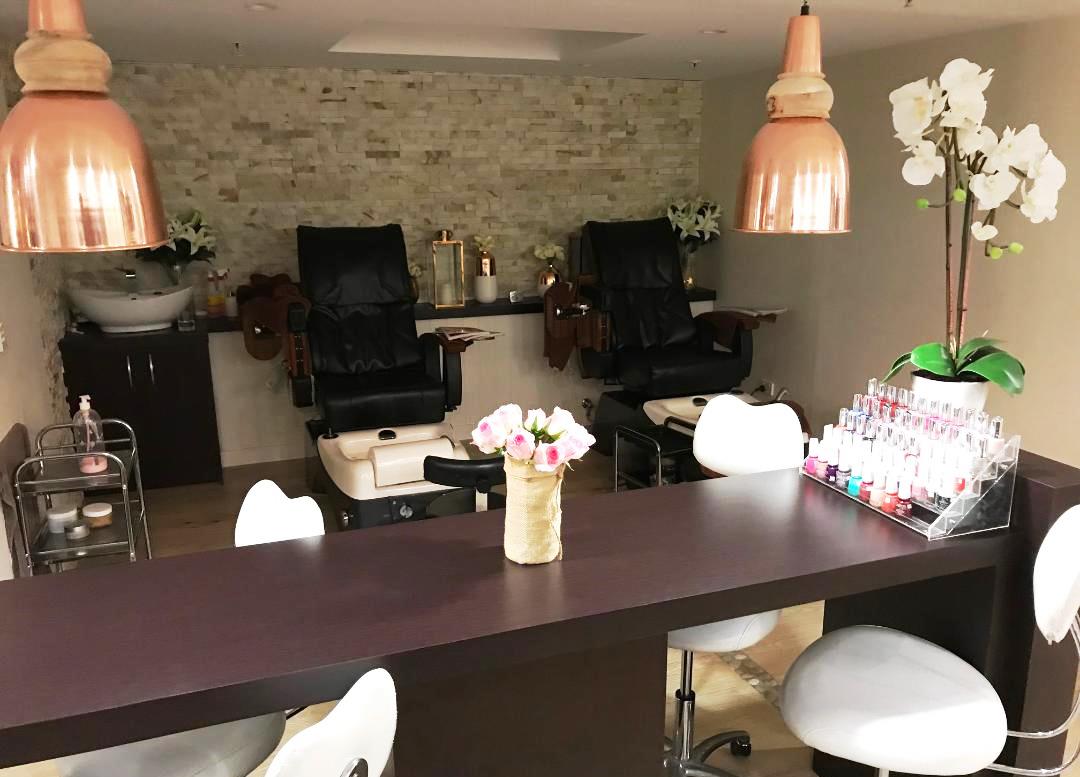 Surfers Paradise Marriott, Spa
I was intrigued to discover that the property also had an in-house coin operated laundromat, something I have rarely, if ever witnessed at other Marriott properties.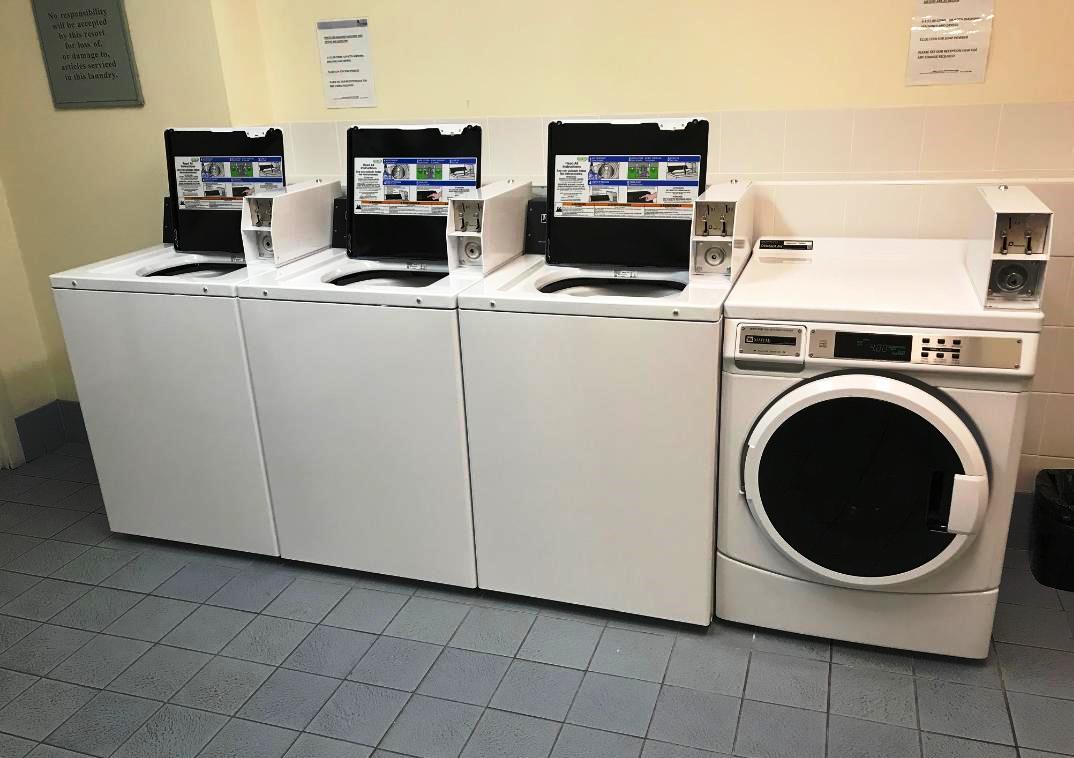 Surfers Paradise Marriott, Laundromat
This part of the property also has a kids activity centre. It runs during the normal business hours and was closed at the time of my visit.
In Conclusion
There can be no denying that since it's acquisition of SPG, Marriott service standards have slipped. Back in the day, SPG took on the mantle of an ombudsman and ensured that properties operating under its umbrella, provided a consistent experience to members.
The present day Marriott management seem to allow a lot of leeway to individual properties, meaning you are never sure what to expect when you check into a new hotel. In that backdrop, I have absolutely no hesitation in saying that my stay at Surfers Paradise Marriott was not just memorable, but went a long way in reinstating my faith back into the Marriott Group.
The staff for instance, were the best I had come across in a long time. To be sure, this wasn't merely a case of receiving exceptional service from one or two people, rather, every member of staff I interacted with kept raising the bar, I could just tell these guys truly loved their jobs.
Yes, due to it's location and excellent facilities, the property sells itself to prospective guests. But at the end of the day, its the people you deal with that count and make a real difference in how you perceive the property.
I totally loved my time at Surfers Paradise Marriott and cannot recommend it highly enough.
Have you stayed at Surfers Paradise Marriott, Gold Coast? Leave a comment.