Overnight, Hilton revealed details of its upcoming global promotion, and as is usually the case with Hilton, it's a good one. Dubbed More Nights More Points, the promotion runs from 3rd May to 6th September 2021 and members need to register prior to completing stays to be eligible to earn bonus points.
All Hilton properties globally are participating in the promotion.
More Nights More Points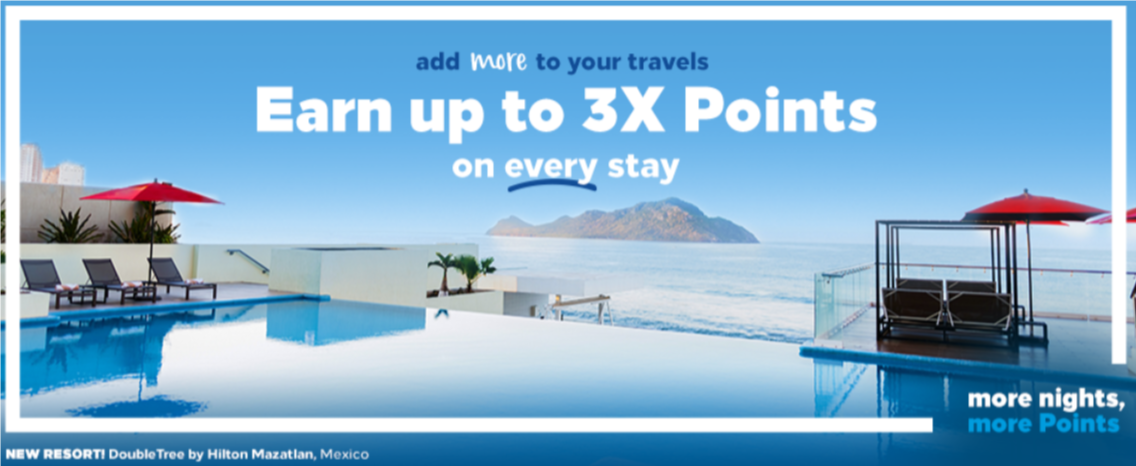 True to its name, the promotion rewards members for making longer stays but doesn't neglect those who generally only make 1- or 2-night stays either. Under the promotion:
Members will earn triple points on stays of 3 nights or more.
Members will earn double points on 1- or 2-night stays.
As a reminder, bonus points are applied to base points and not to any status linked bonuses members may be entitled to.
How many points can you earn?
Everybody in the Hilton Honors Program earn 10x points, which under this promotion increases to 20-30x points depending on the length of their stay. Gold members earn 80% bonus points where as Diamond members earn 100% bonus points.
So what does all this translate into, essentially:
Those with no status will earn 20x points on stays of up to 2 nights and 30x points on stays of 3 nights or more.
Gold members will earn 28x points on stays of up to 2 nights and 38x points on stays of 3 nights or more.
Diamond members will earn 30x points on stays of up to 2 nights and 40x points on stays of 3 nights or more.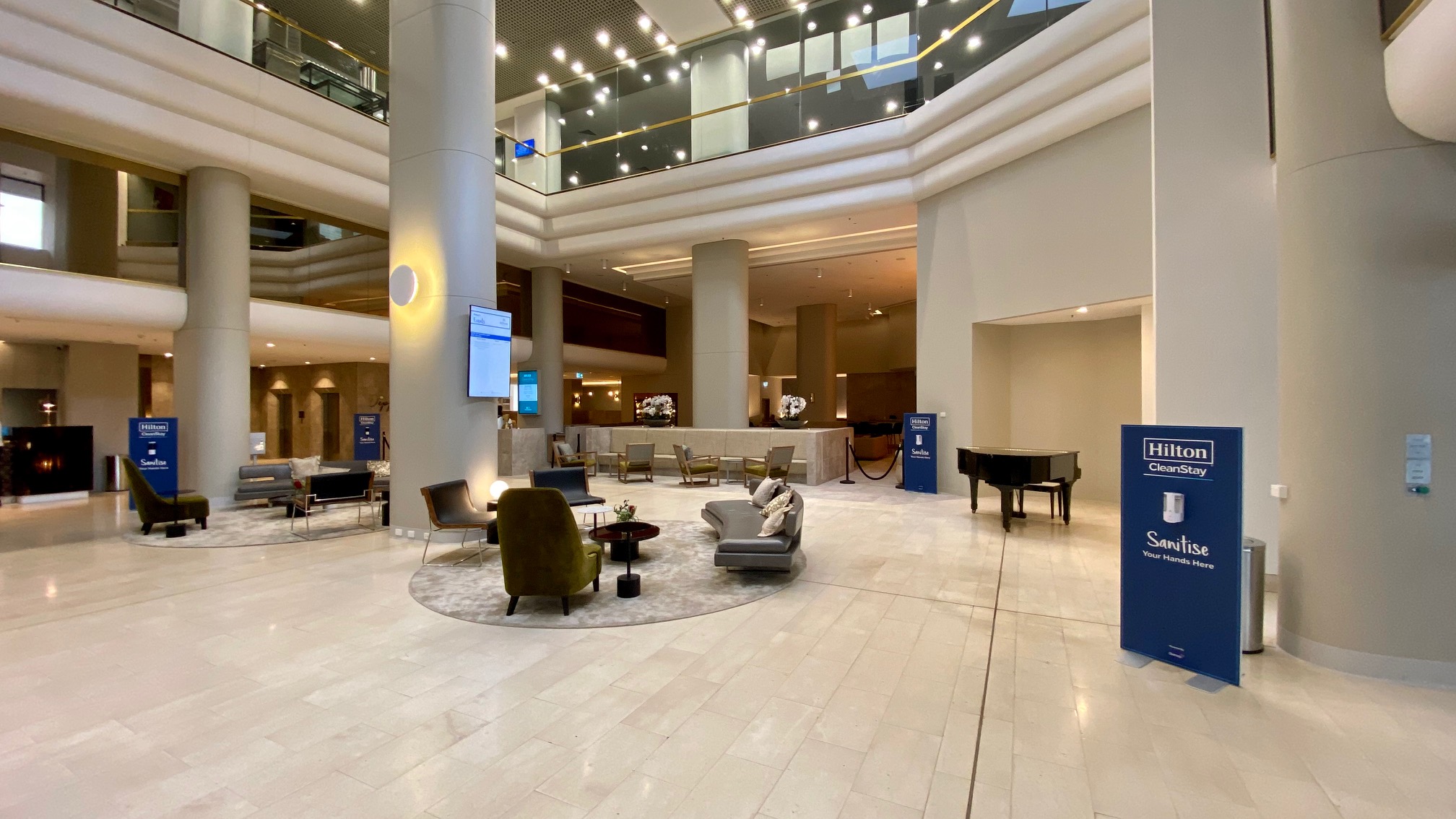 Diamond members can earn up to 40x points on their stay
One important point members outside of United States need to be aware of, is that nearly all hotel programs including Hilton Honors award points on spends made in US$.
So for Australians, this doesn't quite equate to 10 points per $, but the recent strength in the A$ means they will still be earning bucket loads of points on stays falling during the promotional period.
In Conclusion
In the world of Hotel loyalty programs, Hilton continues to set the pace. It isn't just that the promotions are highly lucrative, but unlike it's bigger rival Marriott, they also run non-stop without even a single day's gap.
This means that unlike Marriott, which generally leaves a month or so between its own global promotions, thus forcing Bonvoy members to time their stays to benefit from it, Hilton Honors members can earn bonus points on nearly all stays so long as they Register.
Do you plan to take advantage of this promotion? Leave a comment below.