Hilton have just revealed details of their last quarterly global promotion for 2021, and it's a good one. Note that even though the current promotion runs until 6th September, you are able to register for the upcoming promotion right away.
Power Up
Dubbed Power Up, the promotion is valid for stays completed between 7th September and 31st December 2021. With this promotion:
Hilton Honors member earn double points on all stays.
Triple points on stays paid with a Hilton Honors American Express Card.
Registration is required prior to completing the stay.
There is no cap on the number of points you can earn during the promotional period.
Fair to assume most Hilton Honors members based in Australia may not have a Hilton card, meaning the earnings will be capped at double points. That said, the promotion doesn't require you to make a minimum no. of nights in the stay, so even a single night stay is eligible to earn double points.
How many points will you earn
All members in the Hilton Honors Program earn 10x points, which under this promotion increases to 20x points. Gold members earn 80% bonus points and Diamond members earn 100% bonus points.
So what does all this translate into, essentially:
Those with no status will earn 20x points ordinarily, and 30x points if paying with a Hilton card.
Gold members will earn 28-38x points depending on the mode of payment.
Diamond members will earn 30-40x points, again, depending on how they pay for their stay.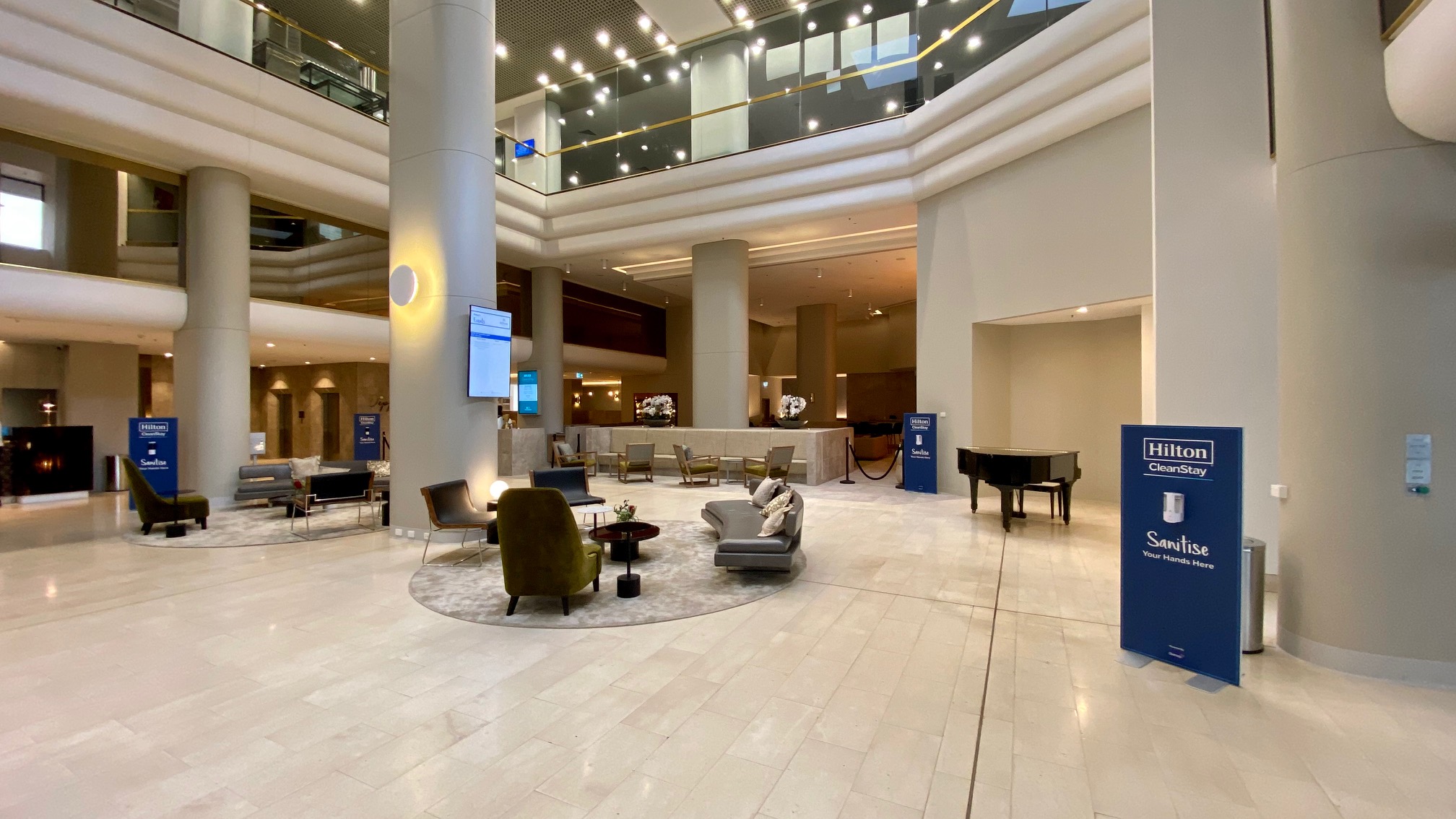 Diamond members can earn up to 40x points on their stay
Note that these earnings only relate to the points earned under the promotion and do not include any points you may earn as a result of putting the spends on your Hilton card.
One important point members outside of United States need to be aware of, is that nearly all hotel programs including Hilton Honors award points on spends made in US$. So for Australians, this doesn't quite equate to 10 points per $, but the recent strength in the A$ means they will still be earning bucket loads of points on stays falling during the promotional period.
In Conclusion
This is an awesome promotion for those who are able to travel. Unfortunately, a significant proportion of Australian population is currently in lockdown. Even those who aren't, restrictions imposed by states and territories around the country mean their ability to travel freely is significantly curtailed.
The promotion runs until the end of the year, so let's hope travel resumes at some stage and we are able to take advantage of this promotion.