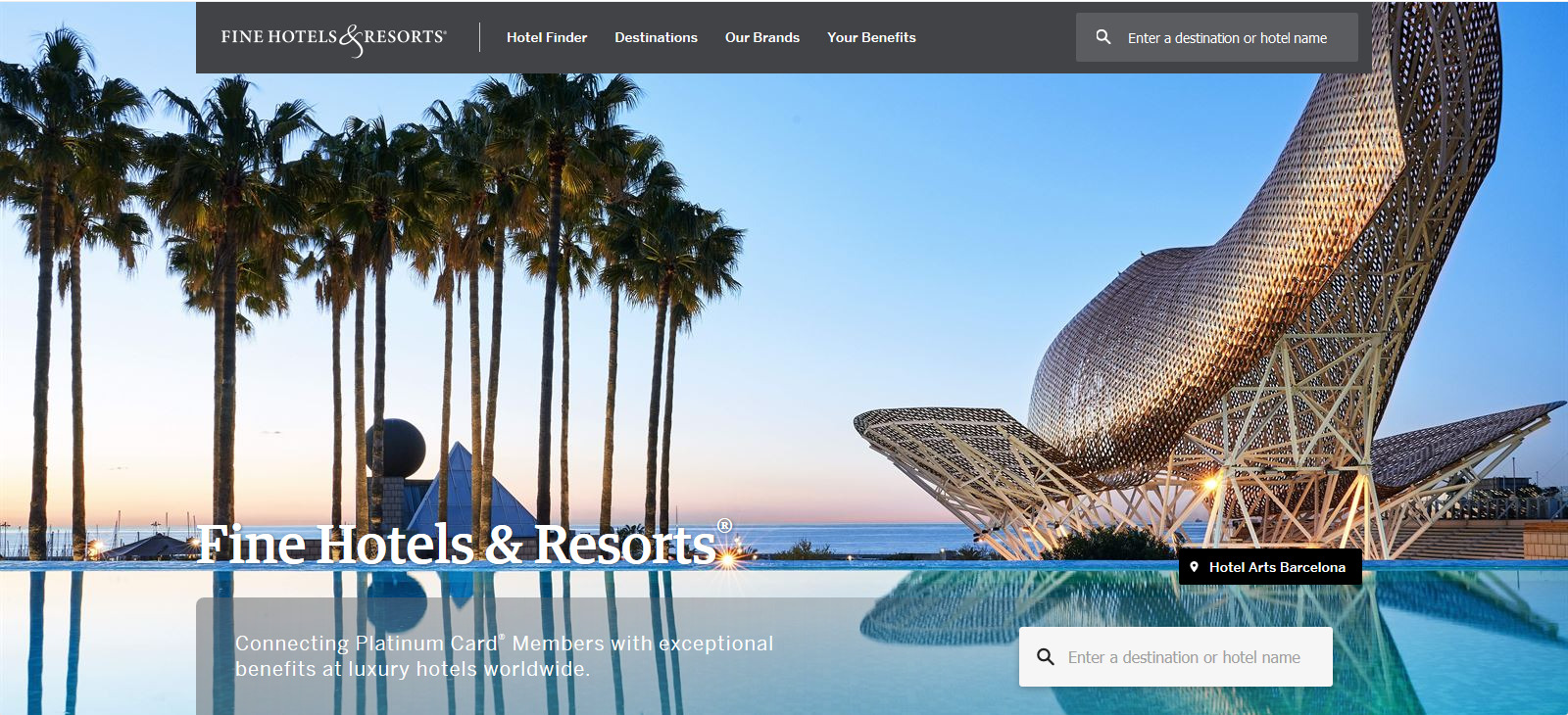 The American Express Platinum Card is one of the most coveted, publicly available card in the American Express portfolio. It comes with chock-full of benefits for the well-healed, modern traveller with a taste for luxury.
One of the most valuable features of the card is it's access to Fine Hotels & Resort program.
American Express Fine Hotels & Resorts Program
American Express Fine Hotels & Resorts (Amex FHR) program offers more than 1,000 high end properties across the world. When you book a stay through Amex FHR, you receive perks and benefits similar to someone holding an elite status in the hotel loyalty program. Some of these benefits are:
Noon check-in when available
Room upgrade when available
Daily breakfast for 2 people
Guaranteed 4 pm late check out
A unique property benefit
In-room wifi (exclusions apply)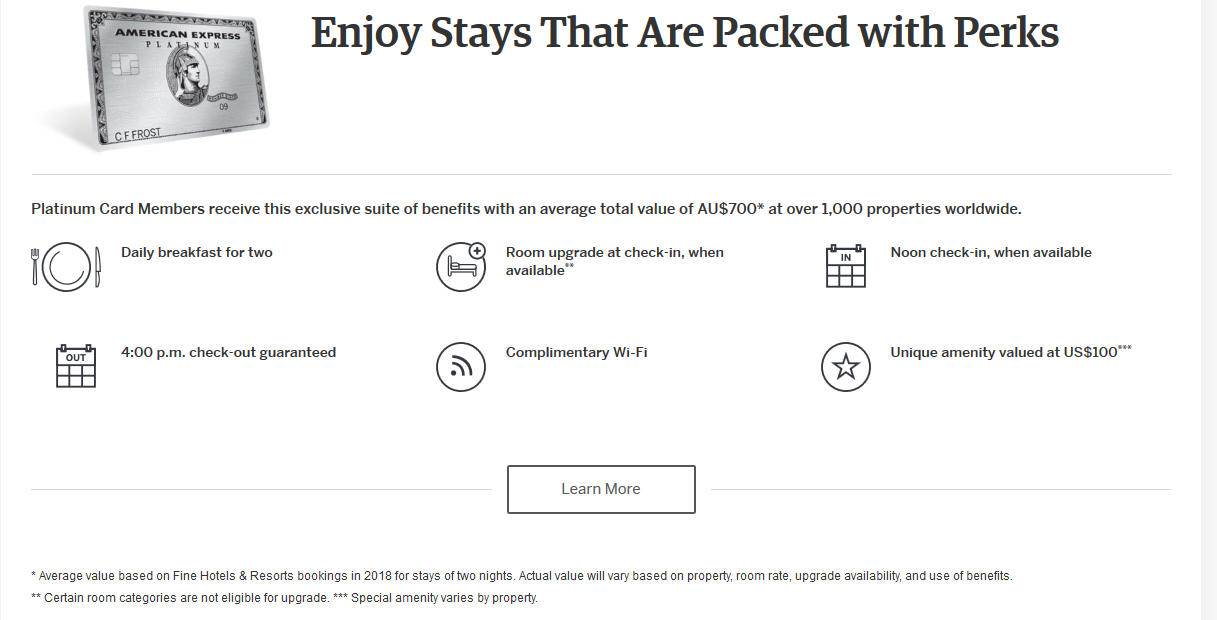 Get all of the above when you book through Amex Fine Hotels & Resorts Program
The unique property benefit varies, but typically provides one of the following:
US$100 property credit, which can be used to pay for food and beverages or spa services
Complimentary dinner for 2
Free massage for 2 people once during the stay
Return Airport Transfer
On top of the benefits mentioned above, there are dozens of properties in the Amex FHR portfolio which offer a 3rd or 4th night free on stays of that duration. This benefit can save you hundreds of dollars at super premium properties where rates are typically upwards of $1,000 per night.
For instance, The Langham New York is currently offering 4th night free on stays of 4 nights or more.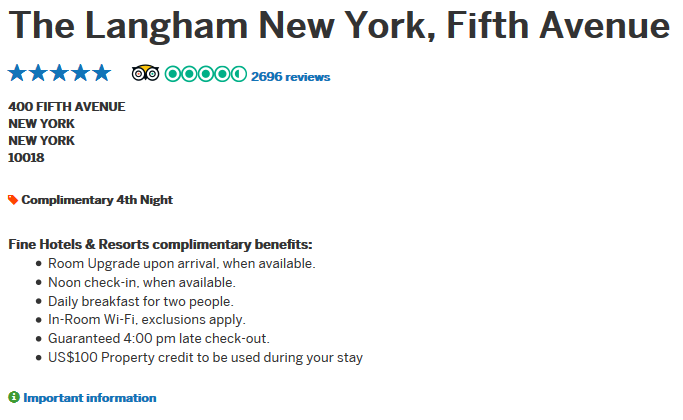 With prices hovering in the $1,400 per night range, you can bring down the cost per night to about $1,100 when you book a 4 night stay. That is still a ton of money, but the savings from just 1 night alone will cover most of the annual fee on your card.
Earn points and night credits
This is another attractive feature of Amex FHR program. If you hold elite status in hotel loyalty programs such as Marriott Bonvoy, Hilton Honors or World of Hyatt etc, you are required to book directly with the hotel to earn points and have your elite status recognised. If you book through a booking portal or through hotel aggregators such as Hotels.com, you will not be eligible to receive these benefits.
However, when you book through Amex FHR, your booking in most cases will be considered a qualifying stay and will earn you points and night credits. Further, the hotel will honor any elite status that you may hold with them.
Prices
If you are considering making an Amex FHR booking, it is always a good idea to compare prices. Generally speaking, Amex FHR prices are higher than if you book directly with the hotel. That said, this isn't so straight forward when you factor in perks such as the US$100 dining credit or free massage etc. This benefit is particularly beneficial on 1 night stay's where it can easily offset the slightly higher Amex FHR pricing.
For longer stays, remember to check if the property is offering 3rd or 4th night free, in which case you could opt to book through Amex FHR and still come out ahead. Some of the hotels currently offering this benefit in Asia Pacific region are: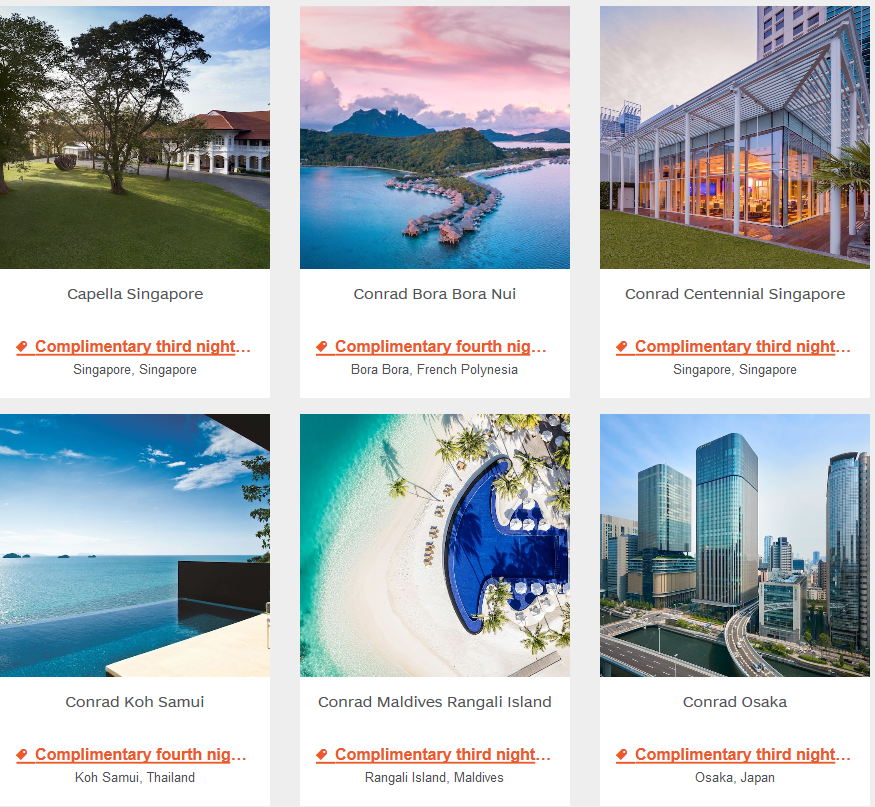 You can check out the full list of properties over here.
Booking
Before I get to the booking process, it's worth pointing out again that the Amex FHR benefit is only available on The American Express Platinum Card and The Centurion Card. If you hold a card outside of these two, you will not be able to take advantage of this feature.
The booking itself can be made online by logging into your account or over the phone by calling Platinum Travel Services on 1800 673 760. If you are new to Amex FHR and not completely sure how this works, I suggest you make the first booking over the phone. The agents working the Platinum line in most cases are well versed with this feature and should be able to answer any questions you may have.
The other thing to remember is that there are exclusions and black-out dates applied by each property, so you should familiarise yourself with the rules governing them prior to making the booking.
In Conclusion
The American Express Platinum Card has a $1,450 annual fee, which puts it out of reach for a lot of people. If you don't travel, or do so only infrequently, one of the following cards might be more suited to you:
However, for those with an eye for the lifestyle aspect and some of the finer things in life such as Amex FHR program, The Platinum Card is a no-brainer.
The card is currently offering introductory bonus of up to 150,000 Membership Rewards points. You will earn 50,000 points per month when you apply by 25th September, are approved and meet the minimum spend of $1,500 per month for each of the first 3 months.
If you found this post helpful and are interested in getting the card, consider applying using this unique referral link for The Platinum Card which would award me some referral points, but does not cost you anything extra.
Have you booked through Amex FHR? Leave a comment below.