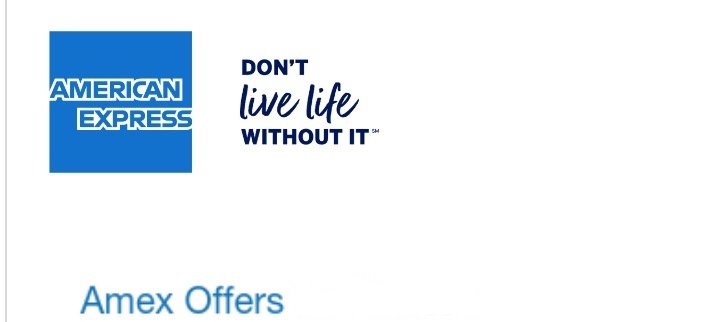 American Express offers numerous promotions to its card-holders throughout the year. One of the most popular and valuable of these, is Amex Offers. Under this promotion, cardholders are able to make significant savings on eligible spends on their cards. Different cards are targeted for different offers and not every offer is available on every card.
The best way to see whether or not your card has been targeted is through the Amex mobile app. Log into your account via the app and look for Offers in the bottom menu bar. Tap on it, this will display all the offers currently available on the card. Save the one's you are interested in.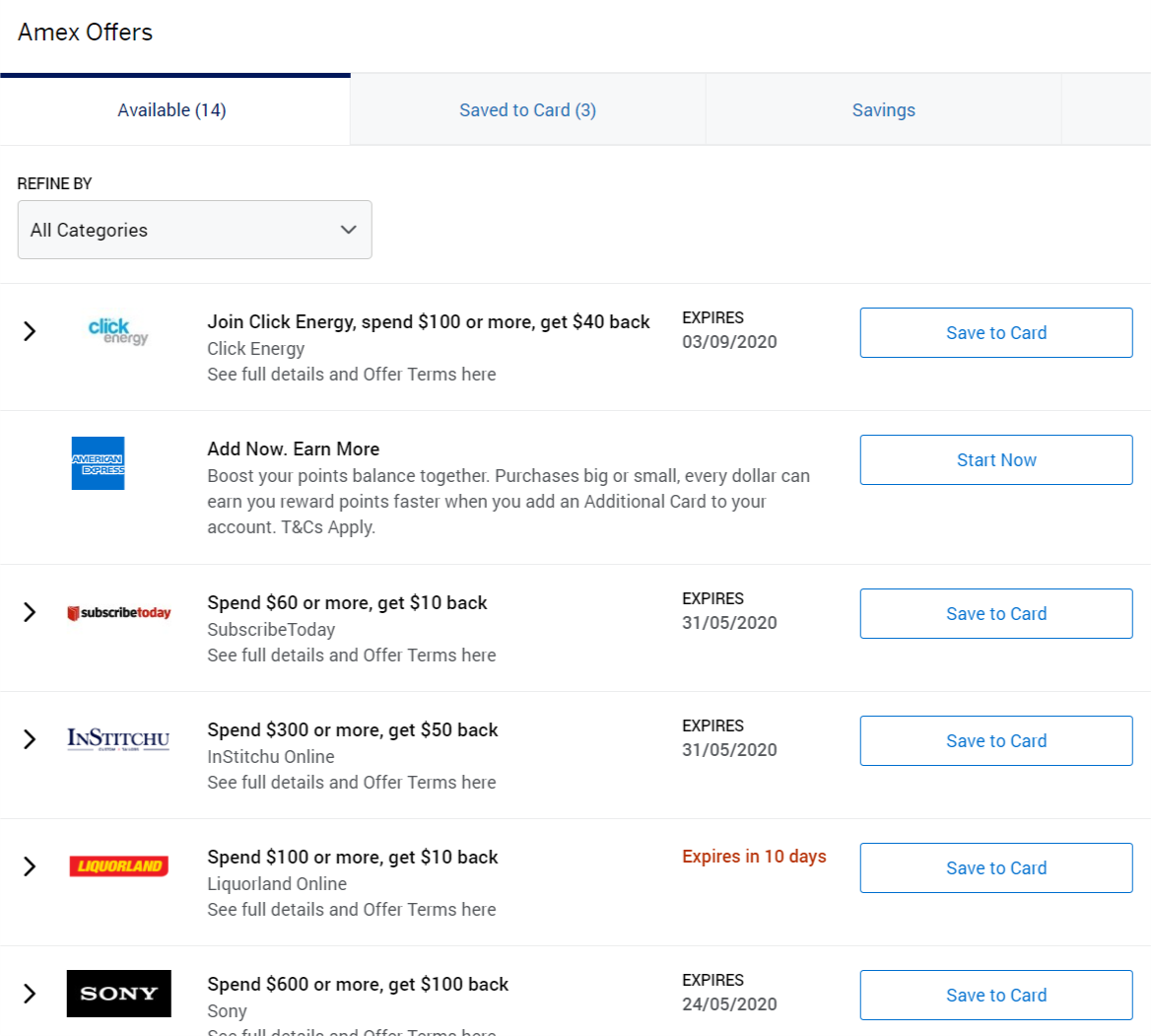 These offers have been available on my account for a few days now
You must save the offer prior to making the required spend to be eligible for the cashback. The cashback usually appears as a statement credit on your account within 2-3 days of making the spend.
Current Offers
This morning, American Express have come out with a bunch of exciting offers that may appeal to lots of people. However, it seems that instead of a statement credit, they are offering bonus Membership Rewards Points on this occasion.
Depending on your lifestyle, some of these could be quite lucrative, as you can be seen below.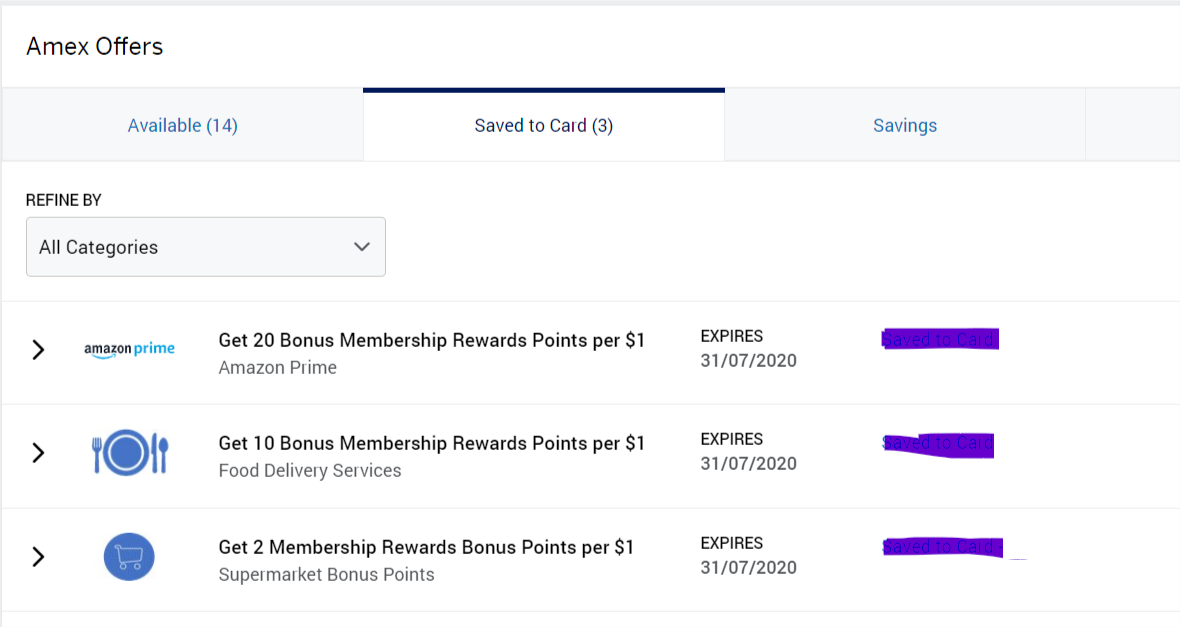 Starting today and right through to 31st of July:
You will earn 20 bonus Membership Rewards Points per dollar on Amazon Prime spends.
You will earn 10 bonus Membership Rewards Points per dollar on orders placed through food delivery services. Eligible services are Uber Eats, Menulog & Deliveroo.
You will earn 2 bonus Membership Rewards Points per dollar on Supermarket spends. Eligible supermarkets are Coles, Woolworths, Harris Farm Markets, Supabarn & IGA (including IGA Everyday, IGA X-Press & SUPA IGA).
There are exclusions to all of these offers, so I suggest you familiarise yourself with them before you go out and spend the money.
Maximising points earning on Supermarket spends
Although you will earn bonus points on any card on which you save the offer, there are certain cards which offer increased earnings on supermarket purchases. These are:
The cards above offer some of the highest earnings on supermarket spends in Australia. Ordinarily, you earn 3 Membership Rewards Points per dollar with these cards. If you take advantage of the current promotion, you can boost that to 5 points per dollar (3 regular + 2 bonus points).
These points can be transferred to any of Amex's airline partners (except Air New Zealand) in the ratio of 2:1 (2 Amex points = 1 Airline points). That's like earning 2.5 airline points per dollar which is an incredible return.
In Conclusion
I love Amex Offers and regularly take advantage of them. In many cases, the savings you make on them is more than adequate to cover the annual fees on the card. Generally speaking, the quality of offers coming through in recent times have been rather underwhelming. With widespread COVID19-induced restrictions on travel and day to day movements, it's nice to have a few offers that most people will find useful in the current climate.
If you do plan to utilise these offers, make sure you have read through all the T&C's so there are no unpleasant surprises at the end.
What do you think of these offers? Do you plan to take advantage of any of them? Leave a comment below.