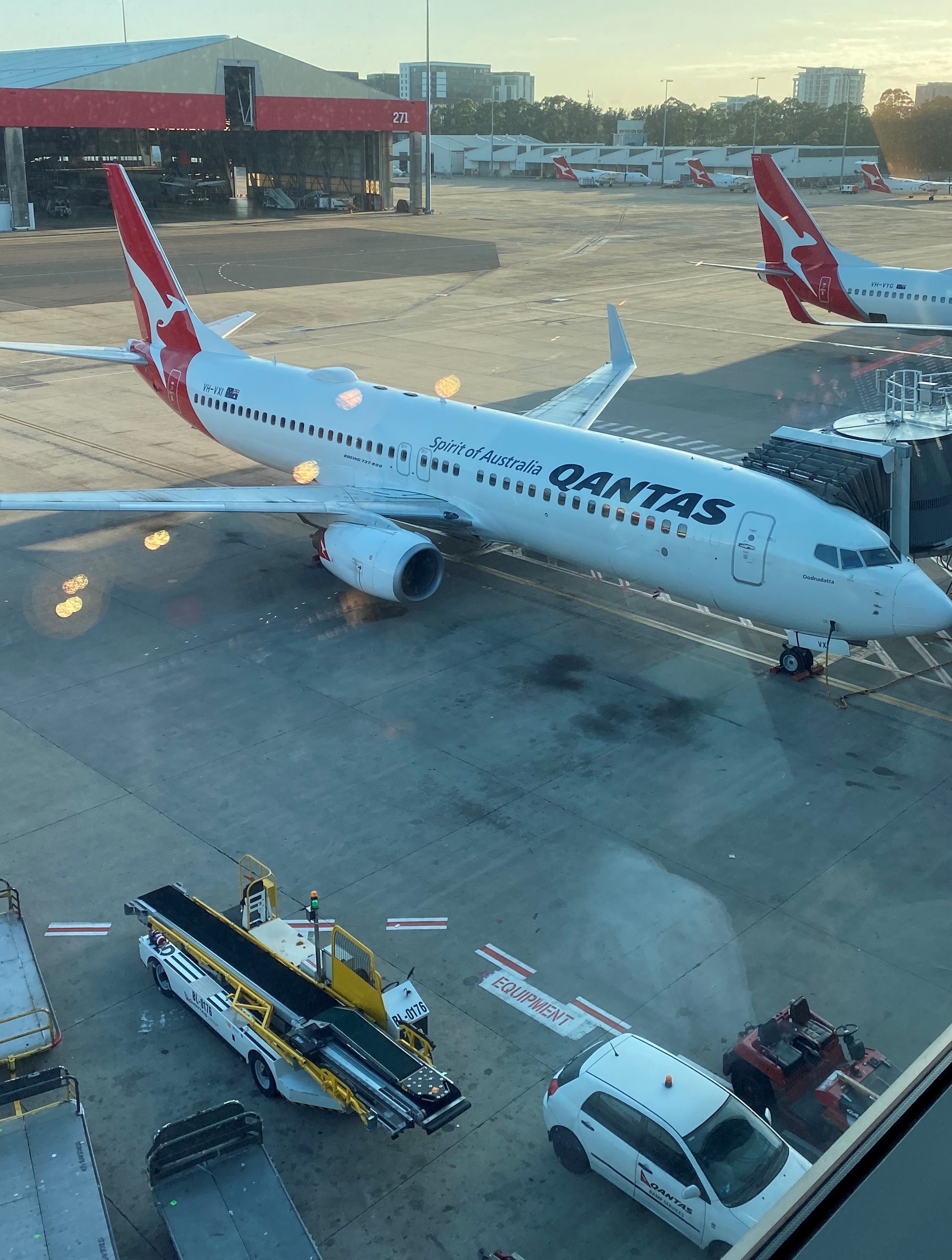 Last month, Qatar Airways ran a status match promotion and invited elite members from six airlines (including Virgin Australia) to apply and be matched to an equivalent tier in its own Privilege Club program. I had written about it few weeks ago and you can read this in detail over here.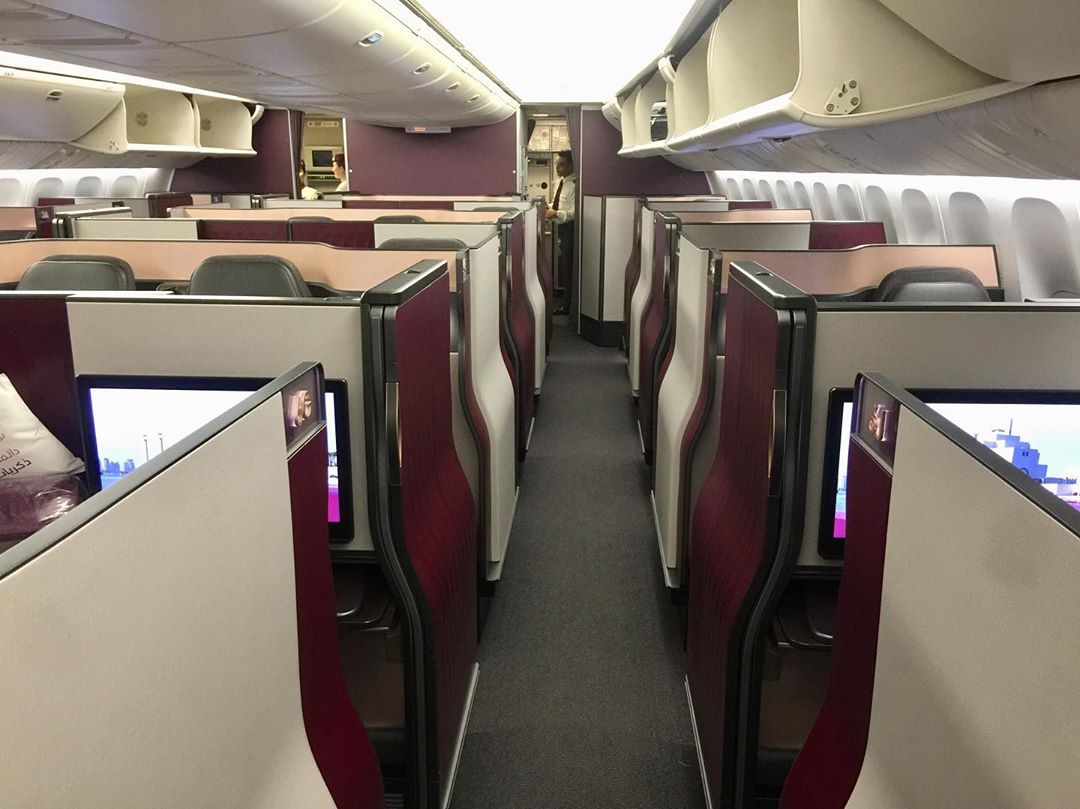 Qatar Airways A-350 Qsuites
It's now more than 2 weeks since the promotion ended and Velocity members are slowly starting to hear back from Qatar, although due to the volume of applications received, it may yet be a while before everyone is processed. As far as I can tell, nobody has been denied a match. This is how Qatar have matched Velocity members:
Velocity Silver : Matched to Privilege Club Silver.
Velocity Gold : Matched to Privilege Club Gold.
Velocity Platinum : Matched to Privilege Club Platinum.
Generally speaking, Privilege Club isn't the most rewarding program for points & miles enthusiasts, and there are few reasons (if any) to delve too deep into it. That said, if you want to make the most out of your new status, it might be worth spending a little time familiarising yourself with the benefits of Privilege Club program.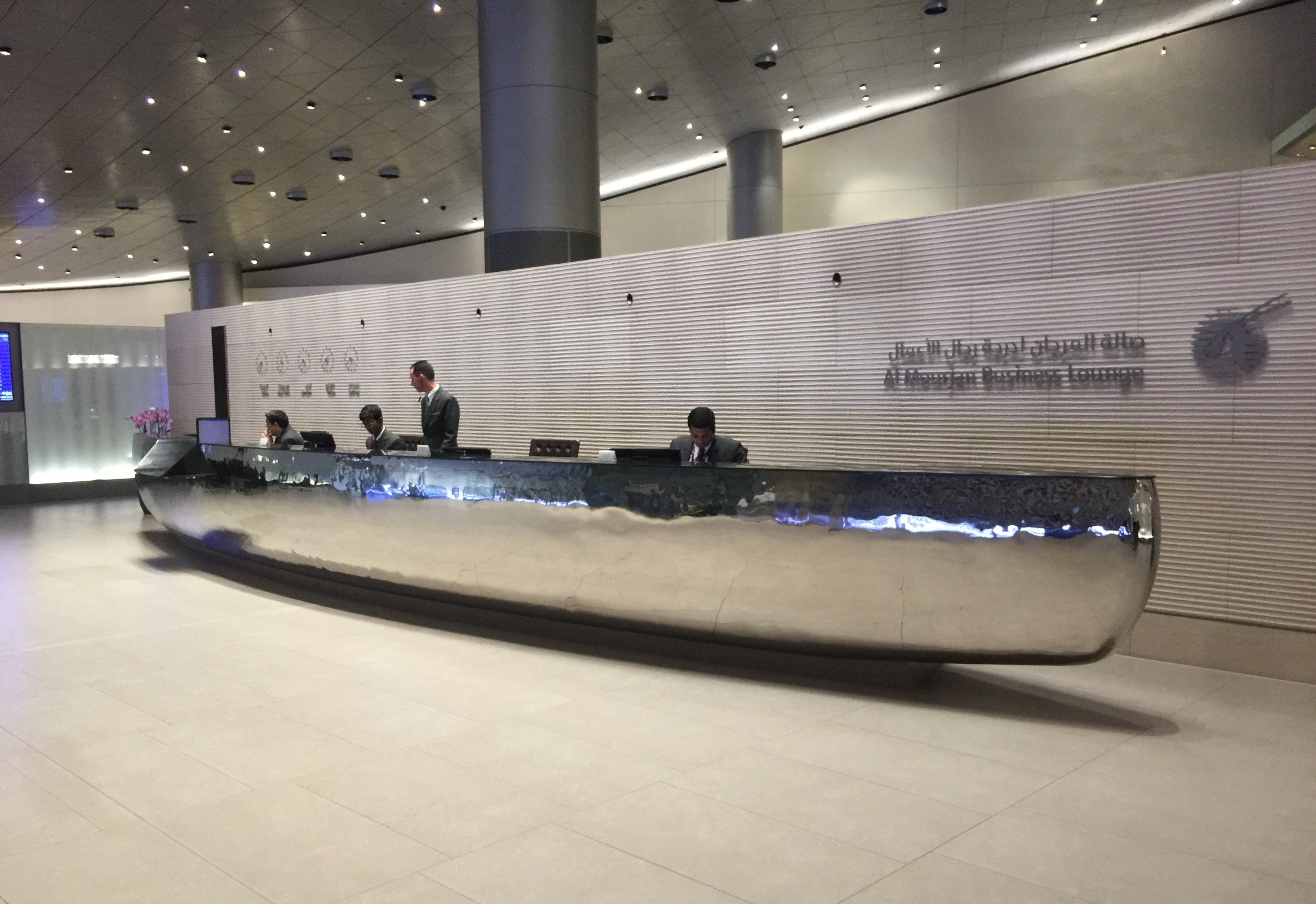 Al Mourjan Business Lounge, Doha Airport
Now, it goes without saying that not too many people in Australia fly Qatar Airways regularly, and so for the newly matched Velocity members, the real attraction of Privilege Club status lies in it's power to open doors to Qantas Clubs, Business & First lounges around Australia, as well as at many of its overseas locations. To be clear, the perks of holding an elite status in Privilege Club go well beyond Qantas, however, in the interest of not over-complicating things, I will only cover the benefits that are Qantas centric.
The oneworld connection
Qantas & Qatar Airways are both members of oneworld alliance, one of the 3 major global airline alliances.


Oneworld Alliance currently has 13 members
The way this works is that if you hold status with any member airline, that status is recognised and benefits are extended at a comparable level by all partners, alliance-wide. And since every airline use their own methodology in defining the status tiers, meaning a Gold status in one program is not necessarily equal to Gold in another program, to simplify the process, oneworld matches the airline status tiers with its own 3 tiers, namely, Ruby, Sapphire and Emerald to bring some kind of uniformity across the alliance.
For instance, if you hold the top tier status with any member airline, your status will be matched to oneworld Emerald, the mid-tier status to oneworld Sapphire and the entry level or bottom tier to oneworld Ruby.
So what does this mean for those who recently acquired status in Qatar Airways Privilege Club?
If you were matched to Privilege Club Silver, you are oneworld Ruby.
If you were matched to Privilege Club Gold, you are oneworld Sapphire.
If you were matched to Privilege Club Platinum, you are oneworld Emerald.
Qantas Lounges
Qantas operates a network of 6 different types of lounges, each with its own set of amenities and food & beverage offerings. To keep things simple, I will only cover the 4 relevant one's in this post. These are:
Qantas Club
This is Qantas' entry level lounge offering and you will find them at virtually every port Qantas operates into, from rural and regional towns to bustling metropolis' traversing the length and breadth of Australia.
Qantas Club's vary in size greatly and can range from a 'shoe-box' to a large, sprawling facility. The food and beverage offering is comparable to the Virgin Australia domestic lounges.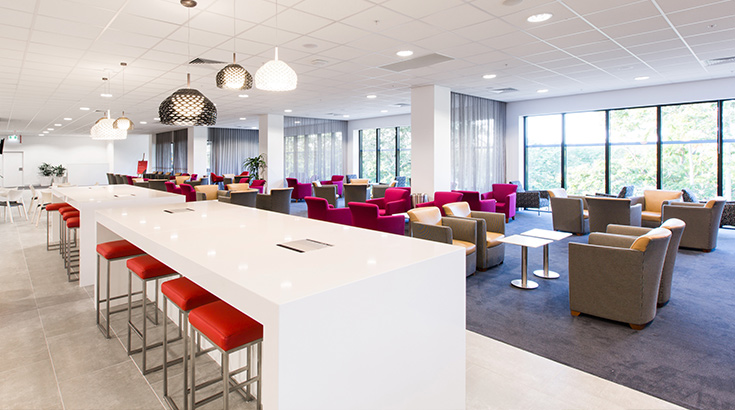 Qantas Club, Darwin Airport
Domestic Business
The domestic business lounges are a significant step-up from Qantas Club's and can be found at Sydney, Melbourne, Brisbane, Perth & Canberra. These are expansive, beautifully appointed facilities with amenities to match.
The food & beverages offerings generally consist of a bar (opens mid-day), barista coffee and buffet style dining. You will also find amenities such as showers, fast wifi and newspaper/magazines to read.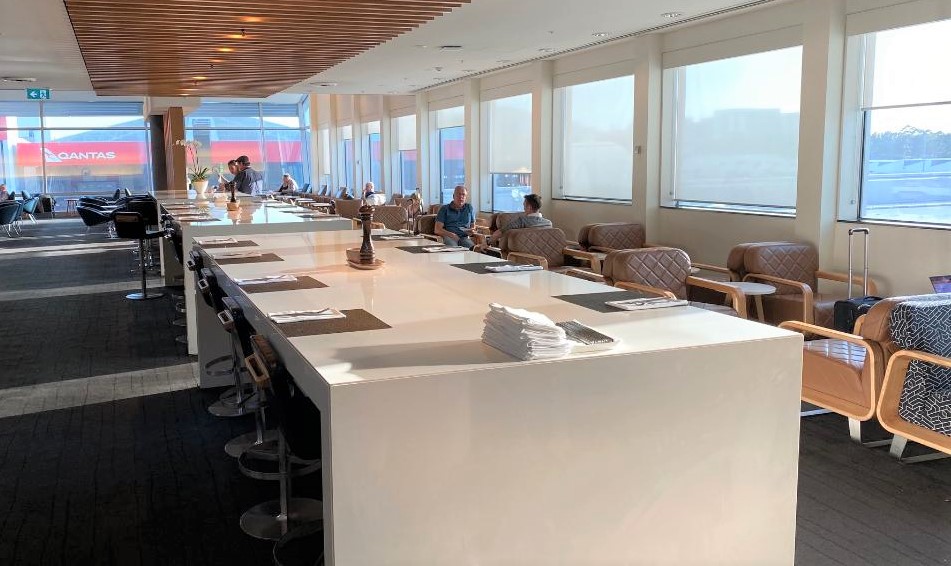 Qantas Domestic Business Lounge at T3, Sydney Airport
International Business
Qantas' international business lounges are a mixed bag in terms of customer experience. Some are good, others, like the one at Sydney T1 are fit for a demo job. You will find them at Sydney, Melbourne, Brisbane & Perth in Australia, besides a few at overseas ports such as Auckland, Hong Kong, Singapore & Los Angeles, to name a few.
The amenities and dining at these facilities are at par with domestic lounges, perhaps a shade lower.
International First
The International First lounges are the crown-jewels in the Qantas network of lounges and are consistently rated amongst the best in the world. So it's not surprising that they are pretty scarce and can only be found at Sydney, Melbourne, Auckland, Singapore and Los Angeles.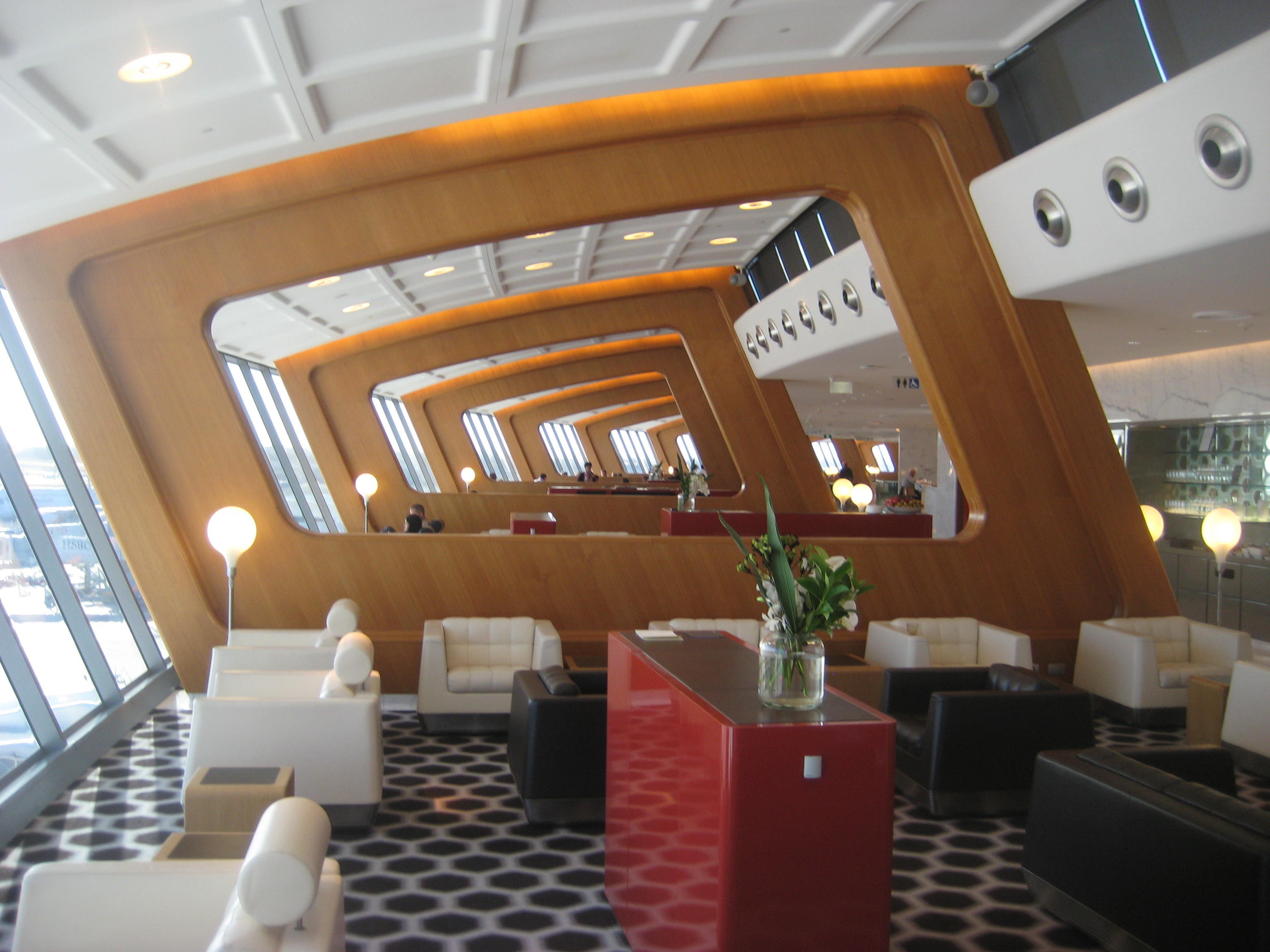 Qantas First Lounge at T1, Sydney Airport
Some of the amenities and service you can expect are ala carte dining, spa treatments and private business suites.
Accessing Qantas Lounges
With all that out of the way, let's get into the meaty bits.
Access for oneworld Ruby elites
Qantas ranks oneworld Ruby at the same level as its own Silver status , which unfortunately means no lounge access.
You may still be able to get some benefits such as priority check-in, ability to select seats and priority wait-list on upgrades, so I suppose it's better than having no status, but nothing to sing about.
Access for oneworld Sapphire elites
Sapphire elites share much of the same privileges as Qantas Gold. This means:
On domestic flights, they have access to Qantas Club (but not domestic business lounge) at the port of their departure. They are also able to bring in 1 guest and up to 2 minor children who do not need to be travelling.
When flying international, Sapphire elites are welcome into International Business Lounge. You could be travelling on Qantas or any of the oneworld member airline such as Cathay Pacific, Malaysia Airlines etc and can bring 1 guest with you, who must be travelling on the same day on a oneworld operated and marketed flights.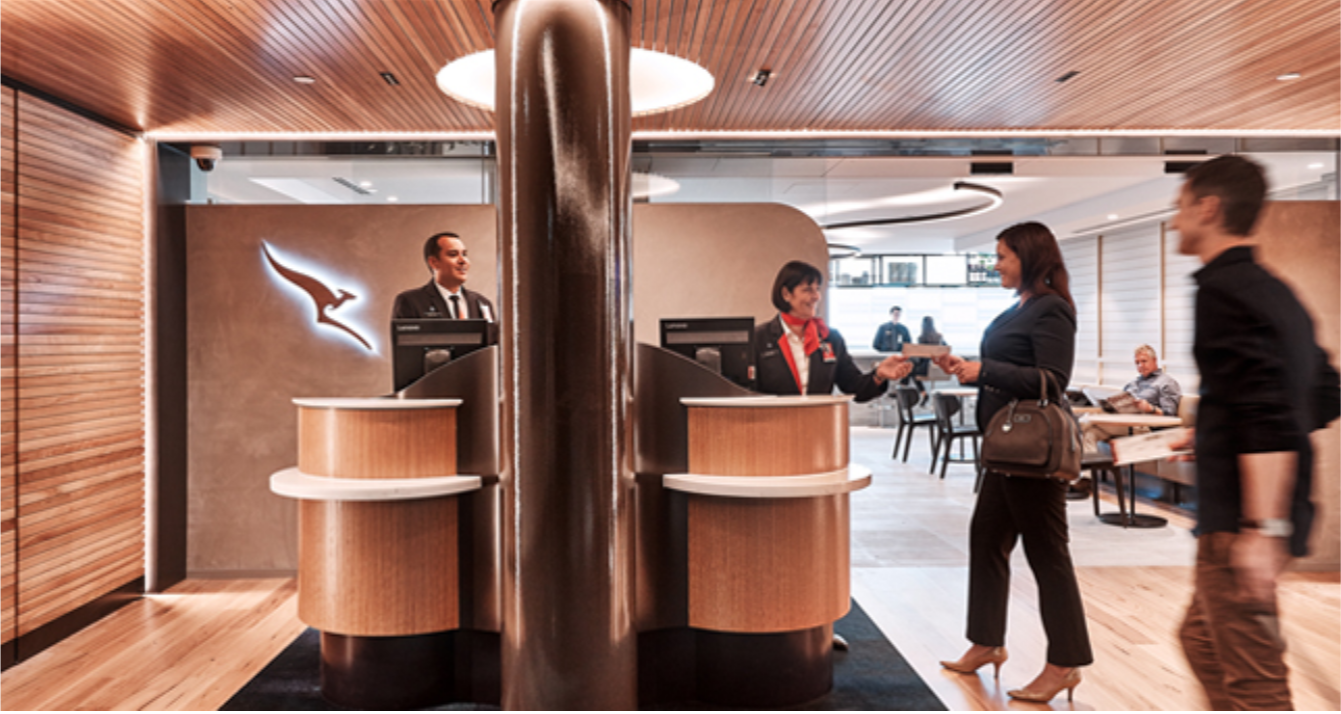 Internataional Business Lounge, photo credit : qantas.com
Access for oneworld Emerald elites
Emerald elites enjoy benefits similar to Qantas Platinum and Platinum One members and have access to a world of lounge privileges.
When flying within Australia, they can access Qantas Club or Domestic Business Lounge (if available) to enhance their pre-departure experience. They are also able to bring in 1 guest and up to 2 minor children who do not need to be travelling.
When travelling overseas, your Emerald elite status opens doors to International First Lounge (where available). If you are departing from a port which does not have a First Lounge, you are welcome to use the Business lounge. You could be travelling on Qantas or any of the oneworld member airline such as Cathay Pacific, Malaysia Airlines etc and can bring 1 guest with you, who must be travelling on the same day on a oneworld operated and marketed flights.
Don't forget to carry your Qatar Airways membership card with you (digital is fine).
My Thoughts
So there you have it. Who would have thought that a status with Virgin Australia, which is currently fighting an existential battle, could lead to free status match with one of the top global airlines, which in-turn would open doors to some of the world's fanciest lounges. Sadly, at the time of writing this post, most of Qantas lounges are closed, although the airline has announced it will be slowly reopening some of the domestic lounges in July.
It remains to be seen whether Qantas will reopen it's International Business & First Lounges once the trans-tasman travel bubble commences, hopefully by September. There is also some possibility of wider international travel later in the year or early in 2021, particularly to many of the pacific island nations as well as to countries such as Vietnam, Japan & Korea who have thus far done a good job in containing the virus.
Let's hope things improve quickly enough and allow the newly minted oneworld elites to enjoy the perks and benefits of their new status 😊