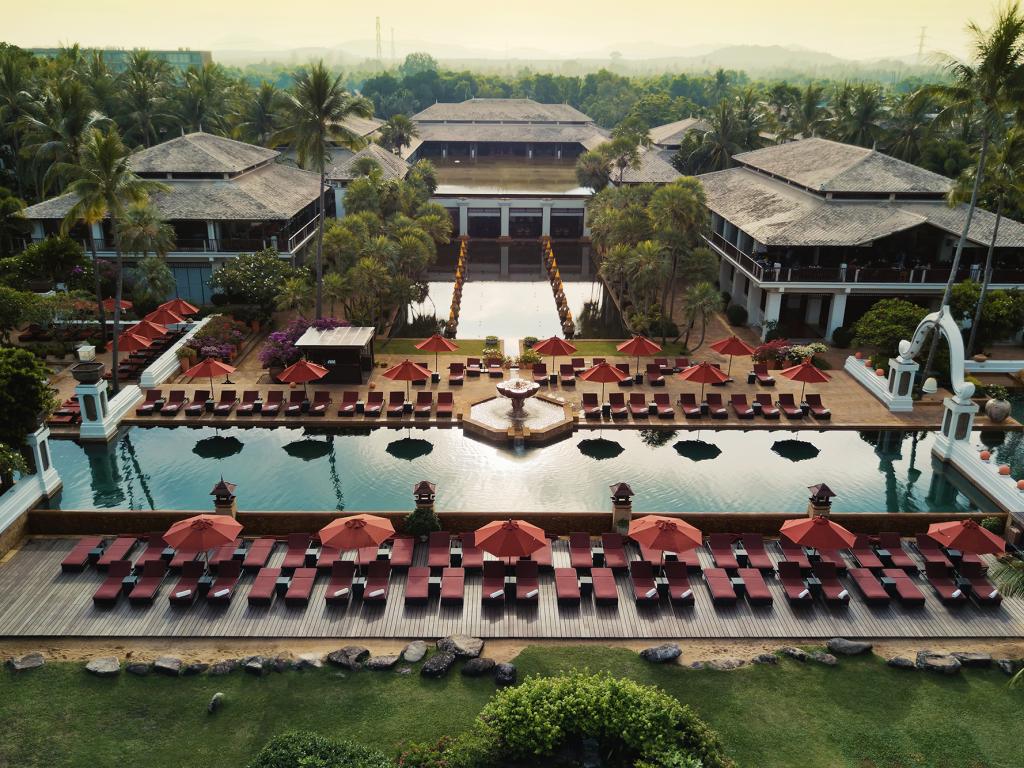 COVID-19 has decimated the travel & hospitality landscape world over. From airlines to restaurants to hotels, none have been spared. We are now about 4 months into the pandemic and there is no vaccine in sight just yet, but even when one is found, it will take years for people to feel confident enough to resume travel at the pre-covid scale.
Businesses are doing what they can to attract & retain customers, for instance we have seen numerous airlines change their ticketing policies, thereby allowing lots of flexibility with regards to changes or cancellation. Similarly, most major hotel groups have made bookings fully refundable and extended elite status for it's loyal guests. To that end, we have some more positive news coming out from the hotel industry giant Marriott group.
Marriott is offering 50% free night credits
Overnight, Marriott Bonvoy members have received emails advising them they will be given extra night credits. The number of nightly credits being awarded is based on the elite status held by members at the end of 2019, as seen below: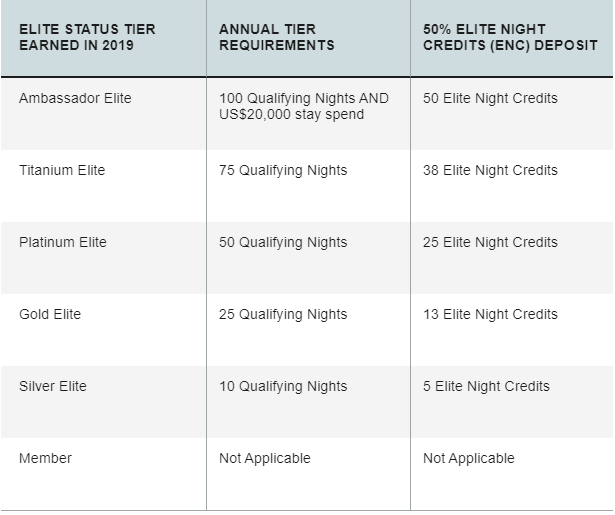 Marriott Bonvoy members will be getting 50% extra night credits
For instance, if you ended 2019 as a Gold elite, you will receive 13 nights, Platinum elites get 25 nights and so on. These are half the number of nights that you ordinarily need in a year, to achieve or retain this level of status. Marriott have advised that these nights will credited sometime towards the end of next month.
Off-peak redemption rates at most properties
Marriott has historically operated a fixed rate redemption chart. In September 2019 though, alongside the rest of the industry, it switched to variable award pricing which you can see in the chart below: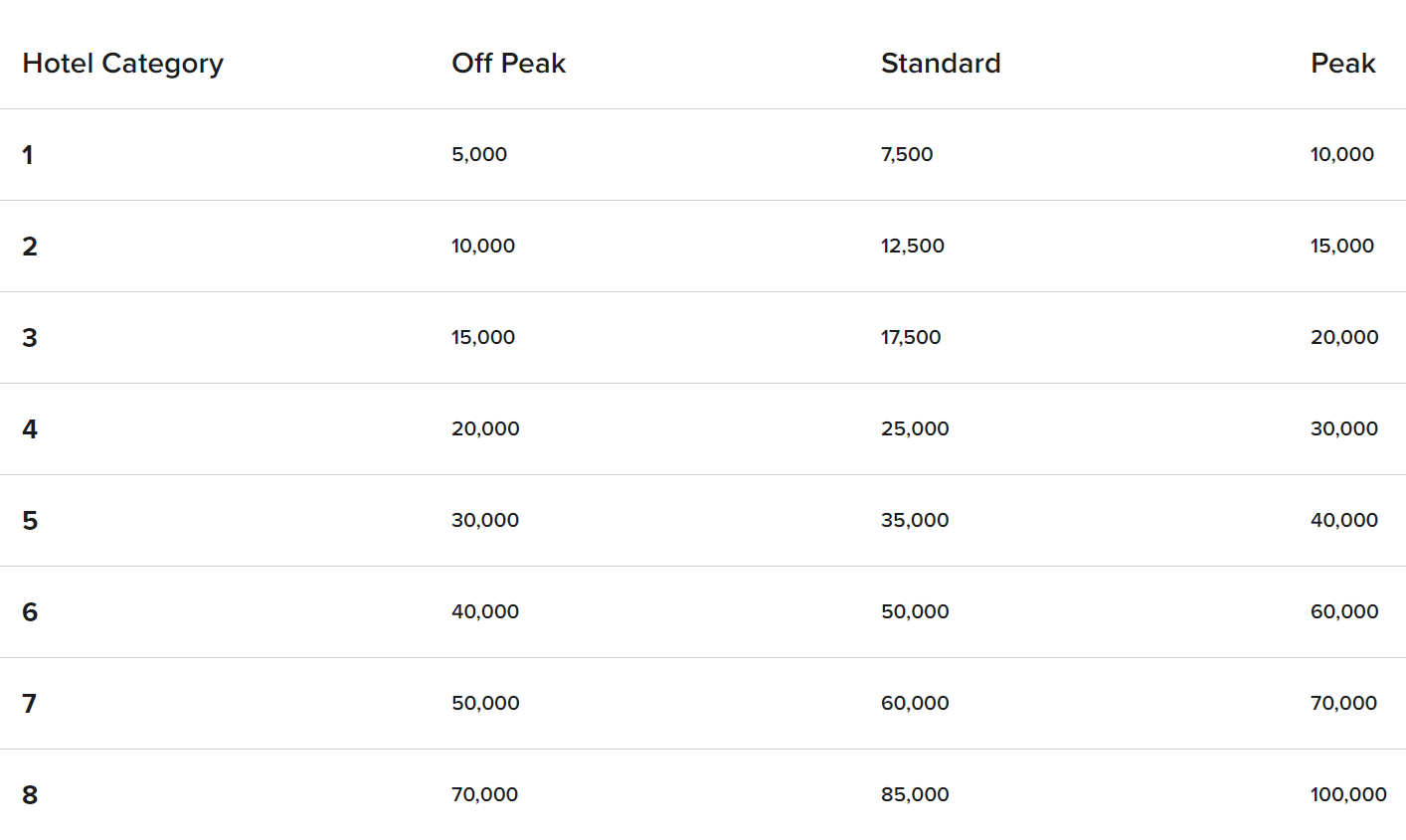 With the peak/off-peak pricing in place, you could now be coughing up up-to 100,000 points per night at a Category 8 property. The good news is that all award bookings made until 30th June, for stays until 31st of July will be subject to off-peak rates, meaning the most you will pay in this period is 70,000 points per night.
Marriott have over 7,000 properties in its portfolio and from what they say, around 5,500 of them will be adopting off-peak pricing. It's unclear whether the remaining 1,500 properties are currently closed or if they have elected not to subscribe to this policy, as individual properties often have the leeway to make these decisions for themselves.
Previously announced member benefits
These benefits come on back of several other previously announced benefits by Marriott as below:
Status Extension: You'll be able to enjoy the status that you earned in 2019 through February 2022.
Points Expiration: The expiration of points will be paused until February 2021, which provides you additional time to redeem your points.
Suite Night Awards™ (SNAs): The expiration of your suite nights has been extended by one year, so you can use them through December 31, 2021.
Free Night Award (FNA): Eligible Free Night Awards have now been extended to January 31, 2021.
In Conclusion
I appreciate that Marriott is making the effort to engage and reward loyalty. Even though elite members have already had their status extended through to February 2022, the extra night credits are very valuable for those wanting to climb the status tier (for ex, Gold to Platinum). The extra nights also count towards total lifetime nights, which will please those who are gunning for lifetime status in the Marriott Bonvoy program.
The off-peak award rates to my mind aren't as valuable, both due to the extremely short validity of this benefit, and the fact that due to COVID-19 induced travel restrictions, cash prices at most hotels are quite reasonable and may not justify redeeming points. Nonetheless, if you are sitting on more Marriott points than you know what to do with, this could possibly be a good time to burn through some of them.
What do you think of these benefits? Leave a comment below.