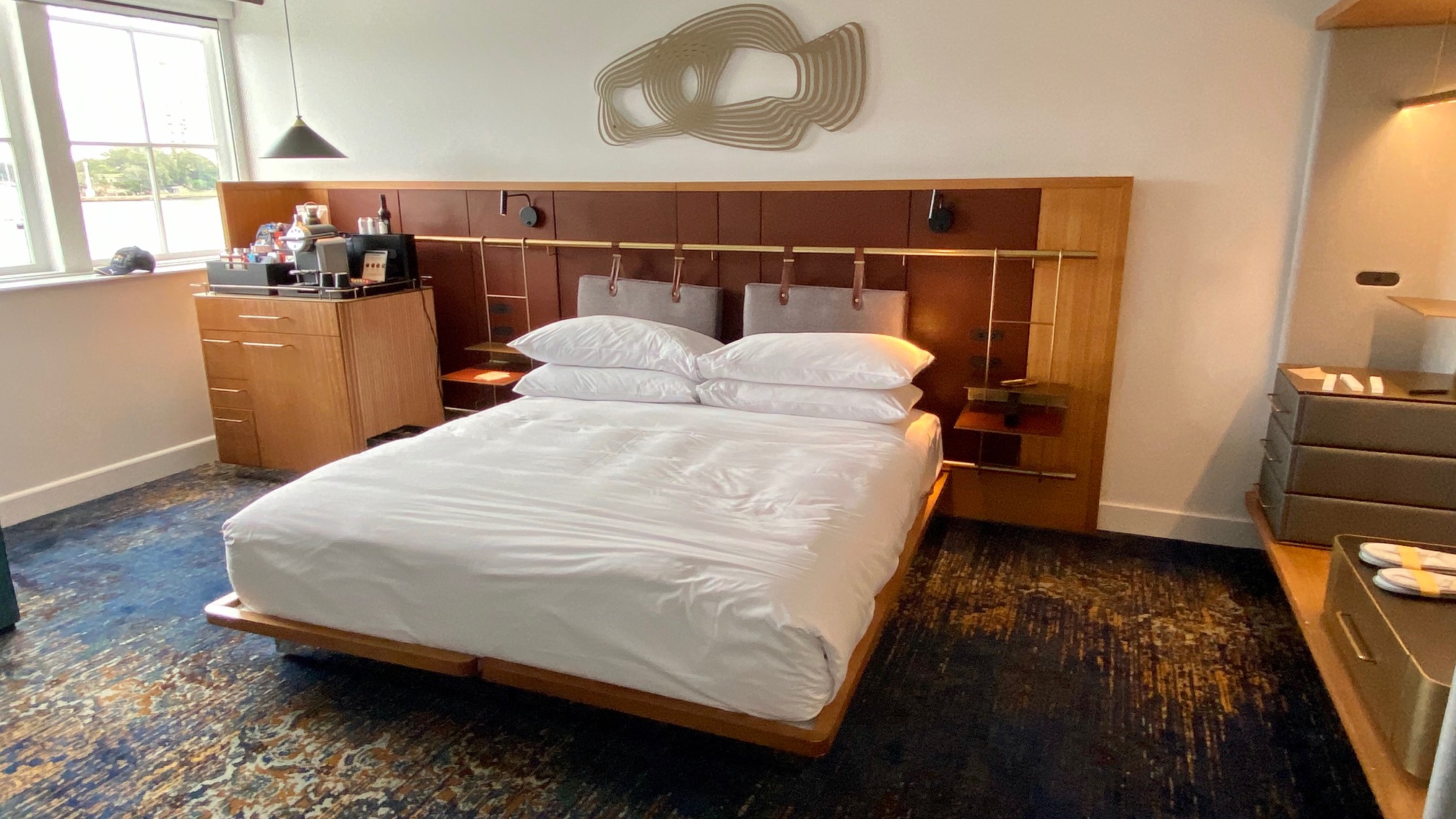 After more than 2 months of deathly silence, even as the likes of Hilton & Hyatt bombarded their own loyalists with all kinds of deals & promotions, Marriott have finally roared back to life with some pretty amazing announcements of its own.
If you have any interest in the Marriott Bonvoy Program, either because you currently stay with Marriott or are considering it for your future travels, read on.
Free elite night credits
As it did in 2020, Marriott will once again award elite Marriott Bonvoy members, 50% elite night credits based on the status they earned in 2020.
For instance, if you finished 2020 as a Gold elite, you will receive 13 free elite night credits which is roughly half of the 25 nights normally required to earn or retain the status. Similarly, Platinum elites will receive 25 nights, Titanium 38 nights & Ambassadors elites 50 nights, as shown in the table below.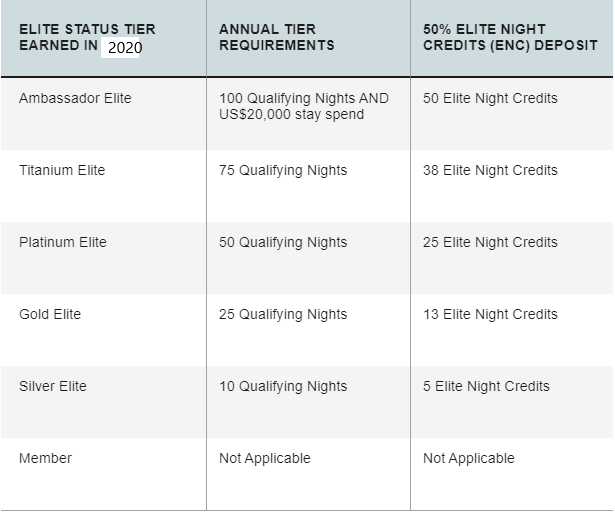 Jump start your 2021 Marriott status qualification with 50% elite night credits
The spend requirement for Ambassador elite status has also been slashed by 30%, meaning you only need to spend US$ 14,000 to retain the status. This makes earning status in 2021, even with all the COVID-19 induced travel restrictions, quite achievable.
There is no action required on part of the members, Marriott will deposit free nights into your account on or before 5th February 2021. Lastly, these nights also add to the Lifetime Nights tally, so it's really helpful for those aiming for Lifetime status in the program.
Better Two-gether promotion
Marriot's last global promotion ended on 10th November 2020. While competitors such as Hilton offer non-stop promotions, sometimes even without a day's gap, for some strange reason, Marriott tends to leave a month in-between it's own quarterly global promotion.
If that isn't irritating enough, Marriott Bonvoy members would have gone well over 3 months without any publicly available promotion by the time the next one comes around. Although much delayed, the promotion itself is rather lucrative and runs from 16th February – 27th April 2021.
During the promotional period, members will earn double points and double elite night credits on all stays of 2 nights or more.
Double points are only applicable to the base points and not any associated status bonuses.
How many points will you earn
All Marriott Bonvoy members earn 10 base points per US$ spent at most Marriott brands except Element, Residence Inn and TownePlace Suites where the earning drops to 5 points per US$. Elite members also earn bonus points depending on their status in the Marriott Bonvoy program.
Silver elites earn 10% bonus (total 11 points), Gold elites 25% bonus (total 12.5 points), Platinum elites 50% bonus (total 15 points), while both Titanium and Ambassador elites earn 75% bonus (total 17.5 points).
Under this promotion though, those earnings balloon to:
21 points per US$ for Silver elites (10+10+1)
22.5 points per US$ for Gold elites (10+10+2.5)
25 points per US$ for Platinum elites (10+10+5)
27.5 points per US$ for Titanium and Ambassador elites (10+10+7.5)
Here are some other details to be aware of:
You need to register to take part in the promotion. Registrations aren't currently open, but are expected to become available soon.
Any bookings made prior to the start of promotional period is fine, as long as you register BEFORE making the stay.
There is no cap on the number of points you can earn under the promotion.
Only paid nights qualify towards the promotion, award nights are excluded.
Double elite night credit only applies to 1 room, regardless of the number of rooms booked and paid for by the member.
Discounted off-peak awards
Marriott is offering 10% discount on all off-peak award nights booked by 21st February 2021 for stays until 30th September 2021. As a reminder, here are Marriott's standard, off-peak and peak redemption rates.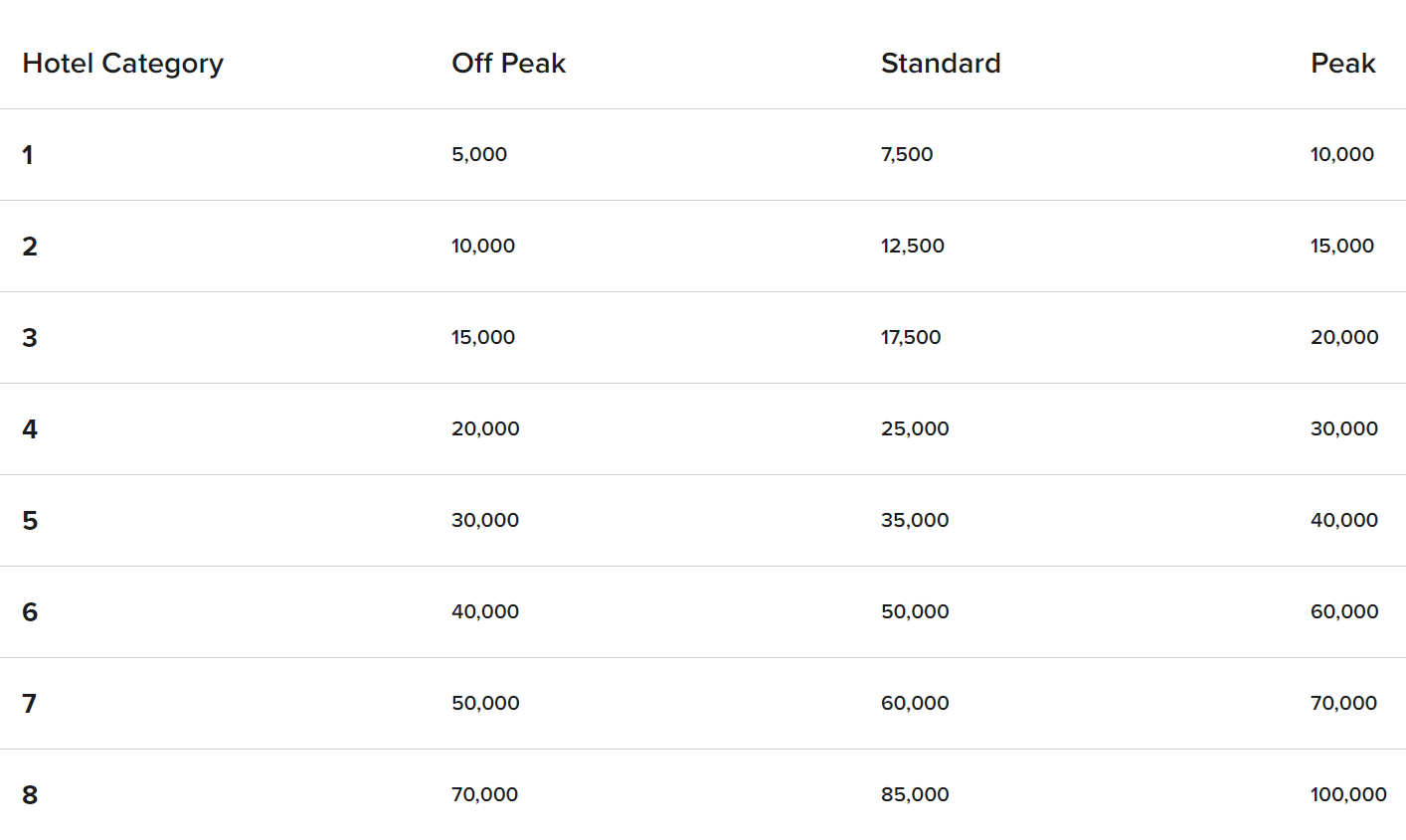 Under this promotion, you will receive a 10% discount when you redeem points on off-peak rate. For instance, if you book an off-peak rate at a Category 5 hotel, you will only need 27,000 points per night (standard off-peak rate requires 30,000 points).
Note that the discount only applies to off-peak rates, standard and peak award rates remain unchanged. All Marriott properties globally are understood to be participating in this promotion, no registration required.
Elite guarantees restored
Marriott provides a number of guaranteed benefits to its members depending on their status in the Marriott Bonvoy program and the brand they are staying at. If these benefits aren't honoured by the hotel, members are entitled to claim compensation which could be in the form of cash or extra points.
Shortly after COVID-19 spread globally, Marriott suspended these guaranteed benefits and it remained that way for much of 2020. These benefits will once again become mandatory for hotels to provide to the members effective immediately, which is great news.
Some of the guaranteed benefits which I personally find valuable and have benefited from over the years are:
Welcome amenity of points (500 or 1,000 points depending on the property), a food and beverage credit (typically US$ 10) or free restaurant breakfast for member and 1 guest.
Guaranteed room and bed type.
Executive Lounge access for member and 1 guest at most Marriot brands (excludes The Ritz Carlton properties).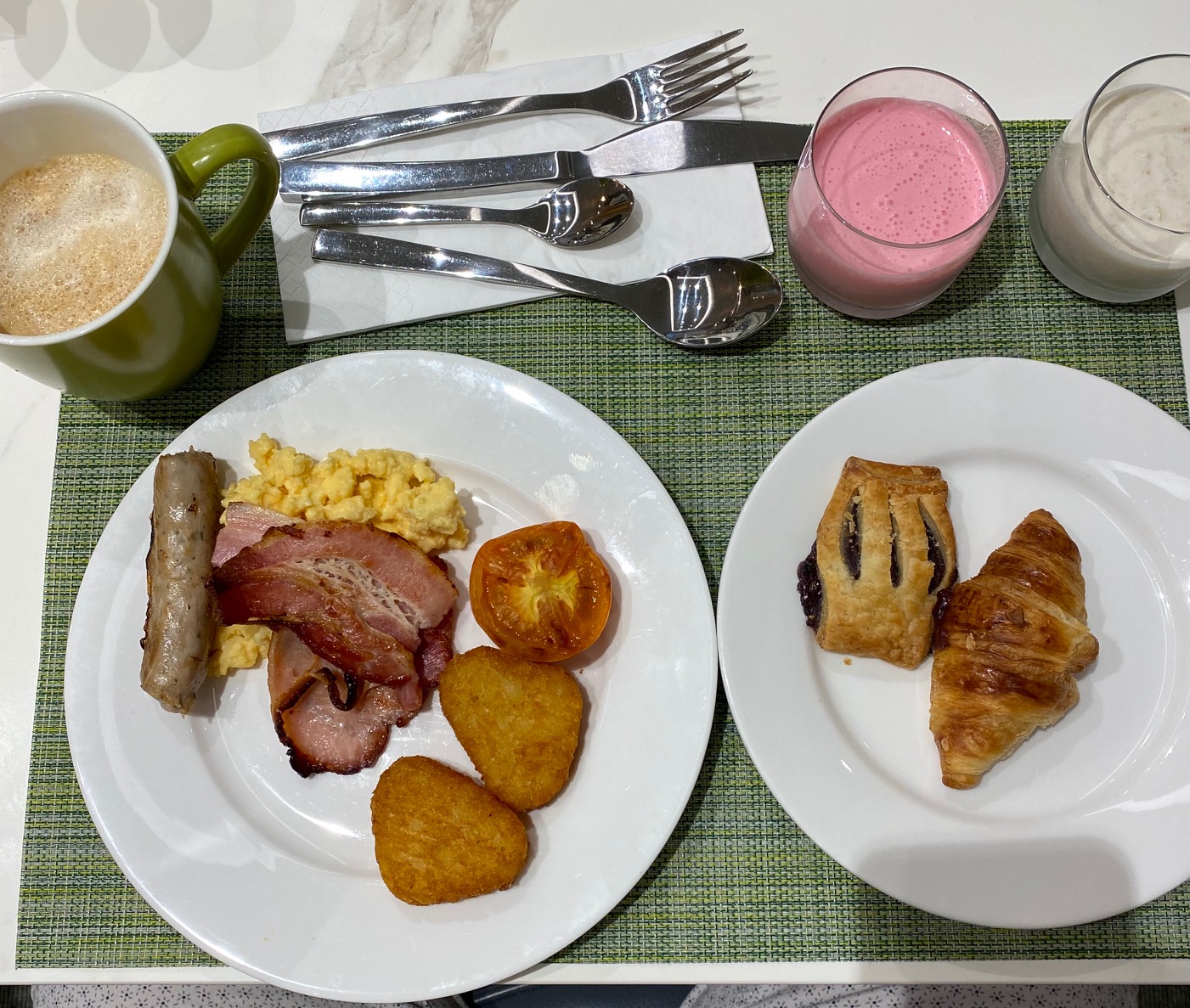 Platinum elites and above may choose restaurant breakfast as a benefit
To be honest, the guaranteed benefits can be quite confusing and you almost need to be a Marriott nerd to fully grasp it. Check out this link if you want to dig deeper into it.
In Conclusion
Generally speaking, the promotion coupled with reduced status requirements in 2021 is welcome news. Trouble is, you should expect a lot of newly minted elites over the coming months and perhaps into the next year, and if everybody is an elite than nobody is an elite. So while holding status may be bragworthy and impress your family, friends and colleagues, the actual benefits you derive out of them remain questionable, at least over the next 2 years.
To be clear, I am not singling out Marriott here. Thanks to COVID-19, all major hotel chains, airlines and loyalty programs are practically tripping over each other and showering members with all kinds of goodies to retain their loyalty.
The discount on off-peak awards and ability to earn unlimited bonus points, in my opinion, are the best features of this promotion.
Do you plan to take advantage of these promotions? Leave a comment below.