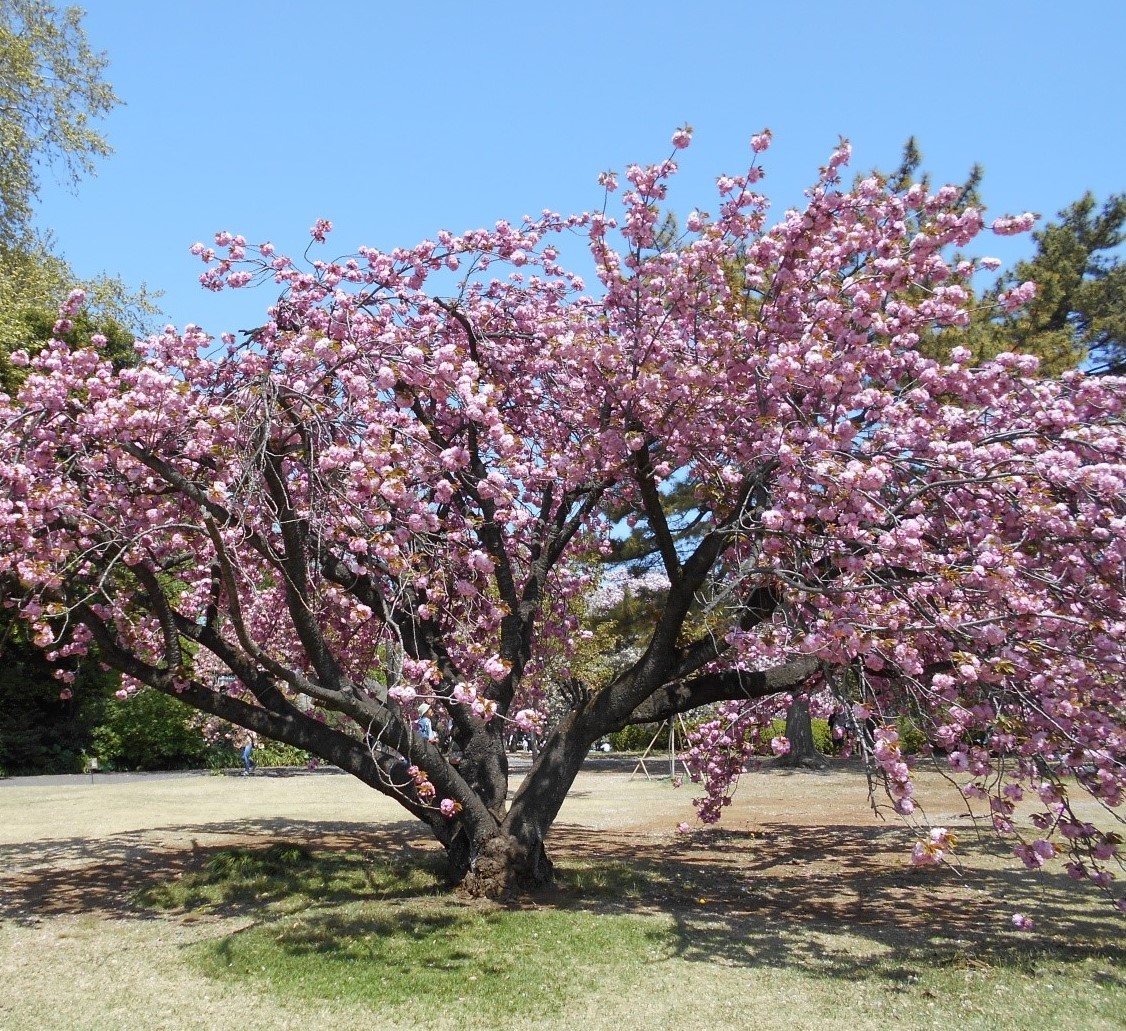 I recently wrote about Virgin Australia starting flights to Tokyo, which is great news, as it opens up a brand new option for travellers to get to this amazing city. Although the focal point of this blog will always remain traveling on points & miles, I do occasionally want to mix things up. So with travel to Japan going through the roof in recent years, I figured I should put something out for the 1st time traveller to Tokyo who may be wondering what to see and do once they get there.
My colleague Lisa Horrigan, recently spent some time in Japan visiting Tokyo and Kyoto, and was kind enough to write this piece for pointshq. This post covers Tokyo, with a 2nd one on Kyoto to come in couple of weeks. This is by no means a definitive guide to the city, but touches on aspects that I feel are not covered widely.
Over to Lisa, aka The Constant Traveller
On a recent trip to Japan I was fortunate enough to experience some highly anticipated events, as well as take in some of the amazing sights around Tokyo, and the ancient city of Kyoto. One of my favourite stops in Tokyo was the Gyoen Flower Garden in Shinjuku. By taking the South exit from Shinjuku station, I arrived at the gardens in less than ten minutes on foot. Entry fee costs around 450 yen.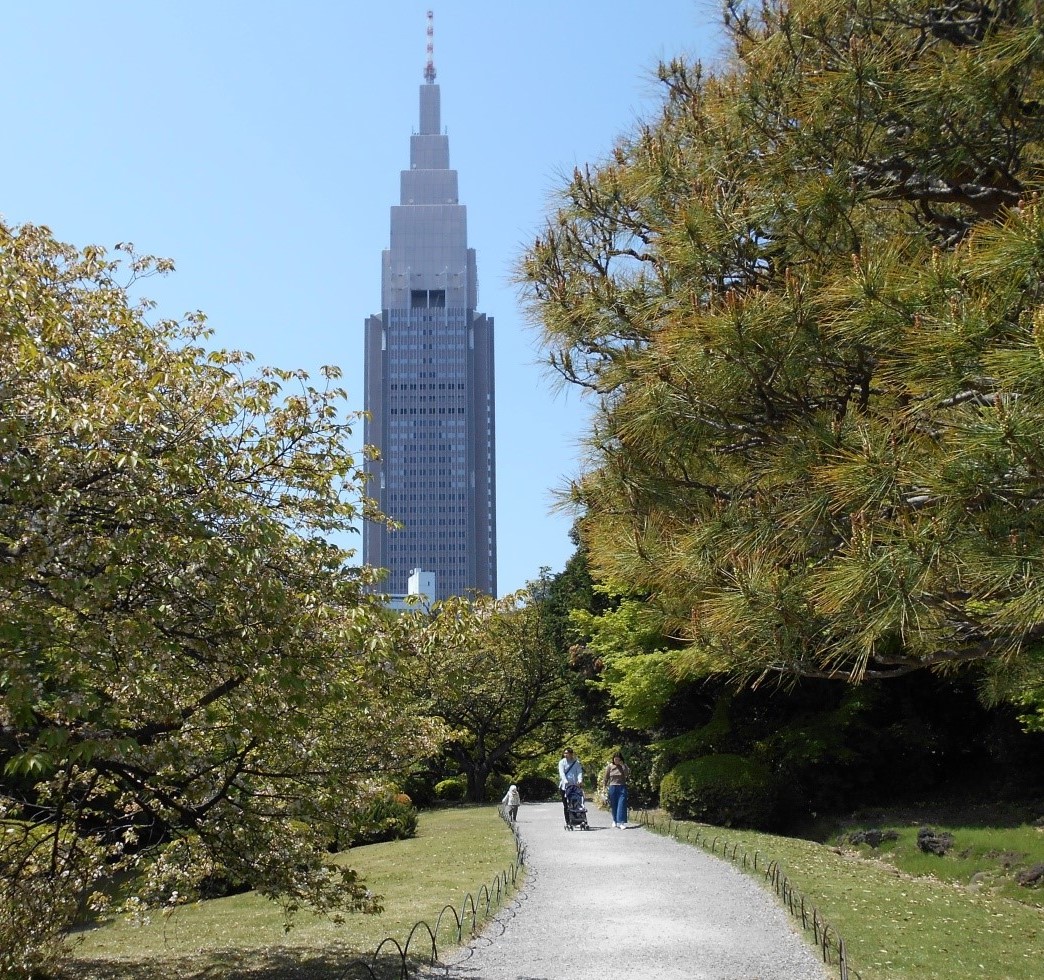 Gyoen Flower Garden, Shinjuku
A few steps into the gardens is where I saw my first cherry tree in Japan – truly a wonderful experience and reflecting an old-world charm that you don't find with cherry blossoms elsewhere.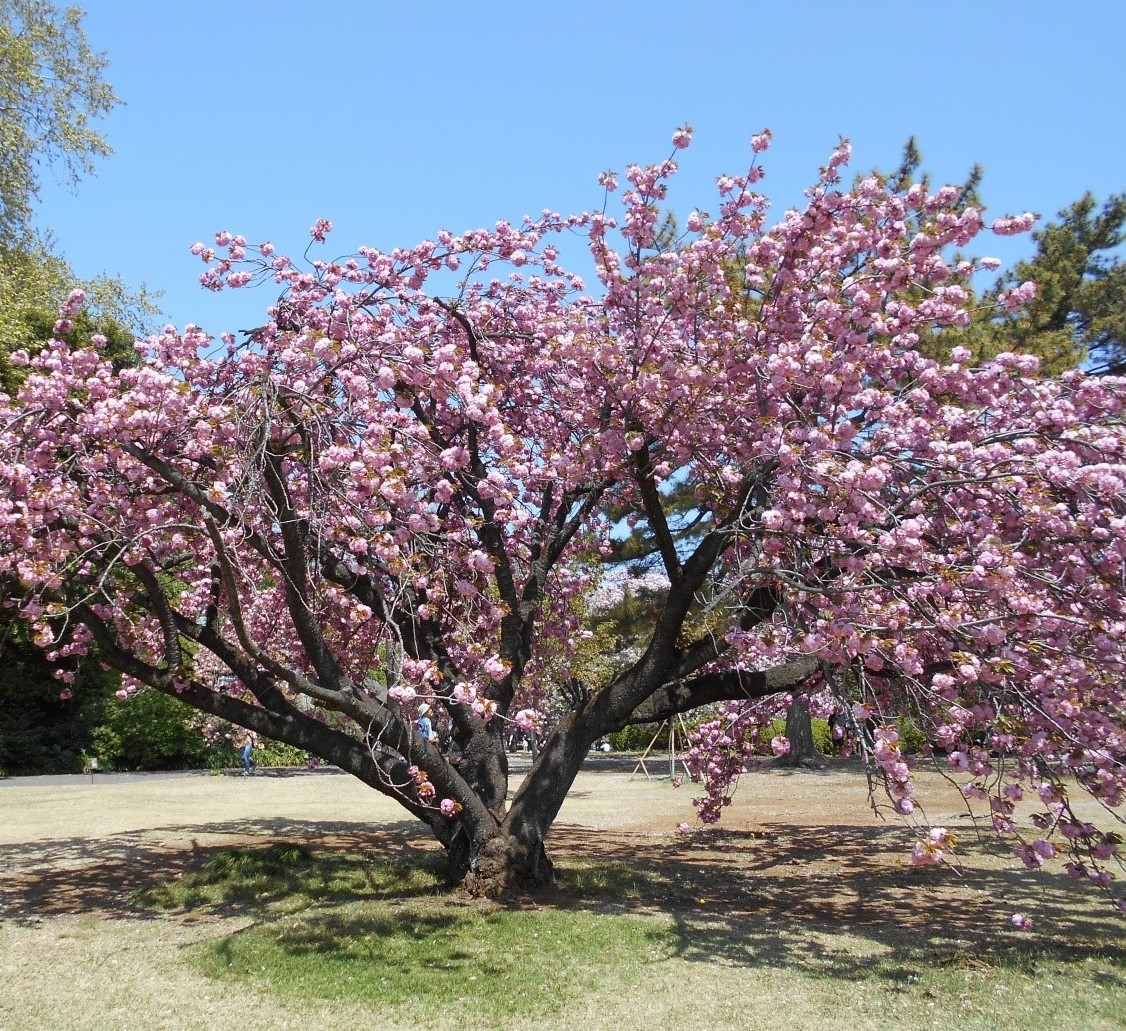 Cherry Tree, Gyoen Flower Garden, Shinjuku
At Gyoen I also got to sample a delicious pink sweet set with cherry flowers – something very different and unique to the season.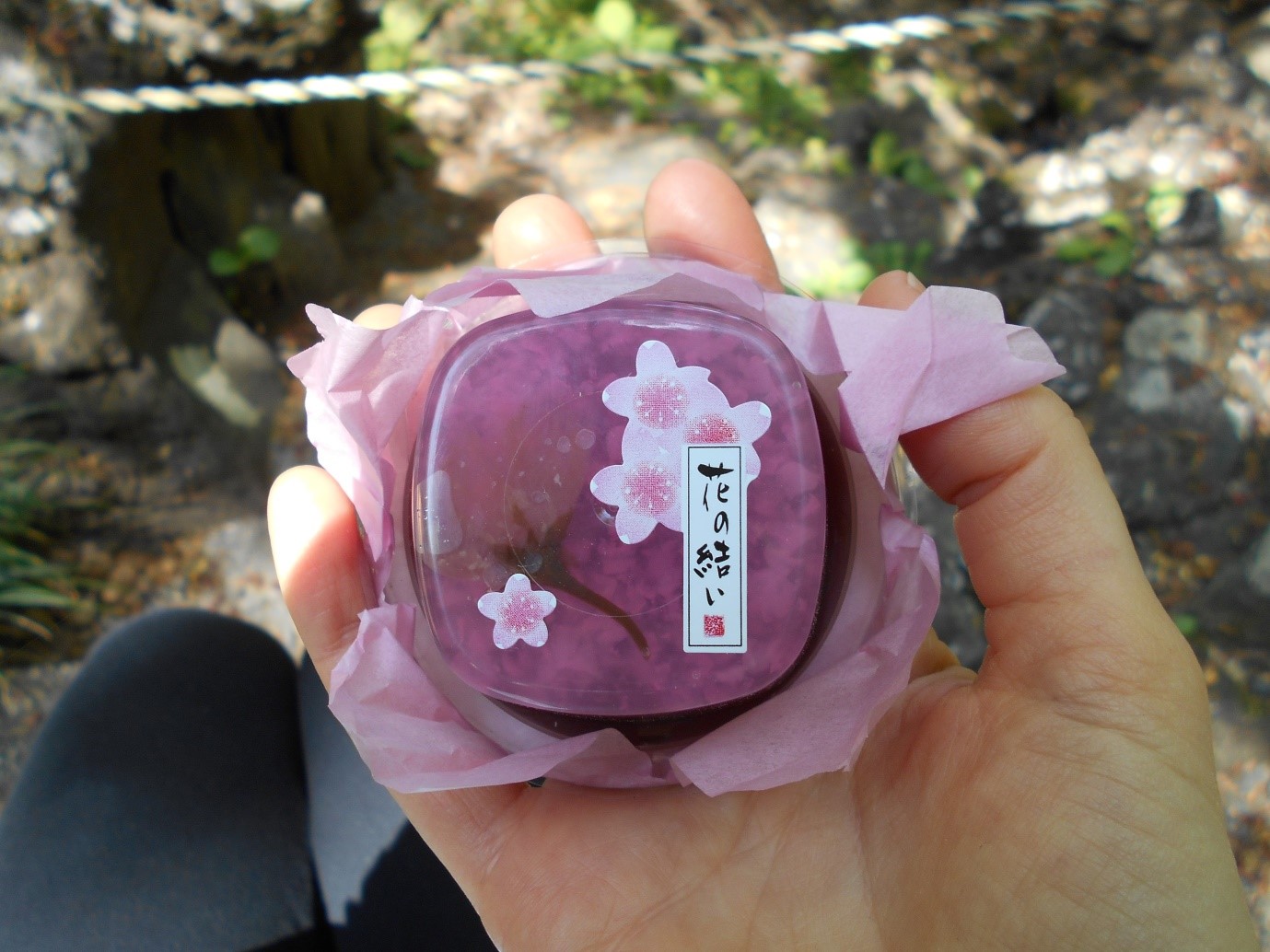 Gyoen Flower Garden, Shinjuku
As I continued to stroll past the alluring pink cherry trees, I found the greenhouse – a large enclosure, where humid surges of heat are thrust out inside at random intervals (perfect for plants or humans who like the heat).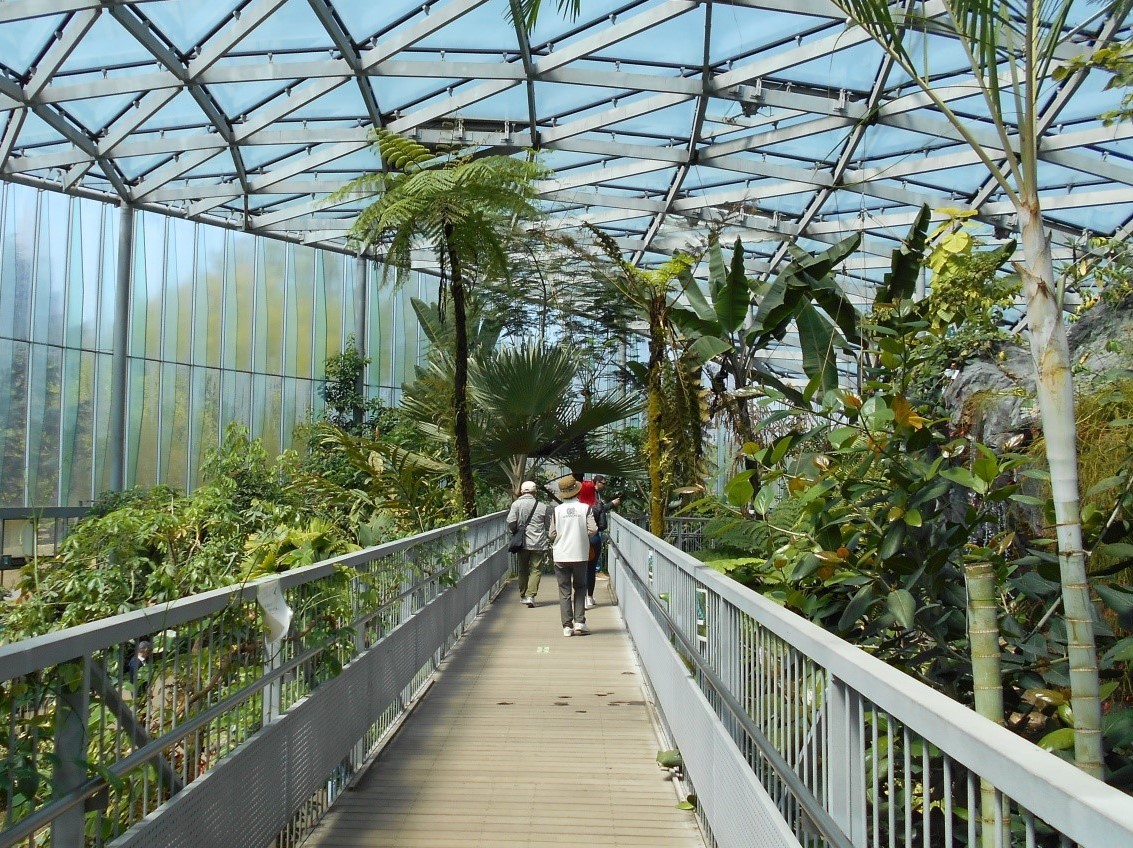 Greenhouse, Gyoen Flower Garden, Shinjuku
The greenhouse is home to everything from palm trees to more exotic plants such as water lilies and anthuriums. From the gardens reveals a beautiful view over-looking the NTT Docomo Yoyogi Building, the fourth tallest building in Tokyo, and the second tallest clock tower in the world. I could have spent many more hours at Gyoen; its peacefulness and the warm beauty which surrounds; were both positively refreshing. If visiting the gardens, be sure to stop in at one of the various tea houses (ochaya) for a small treat and a delicious hot bowl of matcha green tea. It's worth the experience for 700 yen.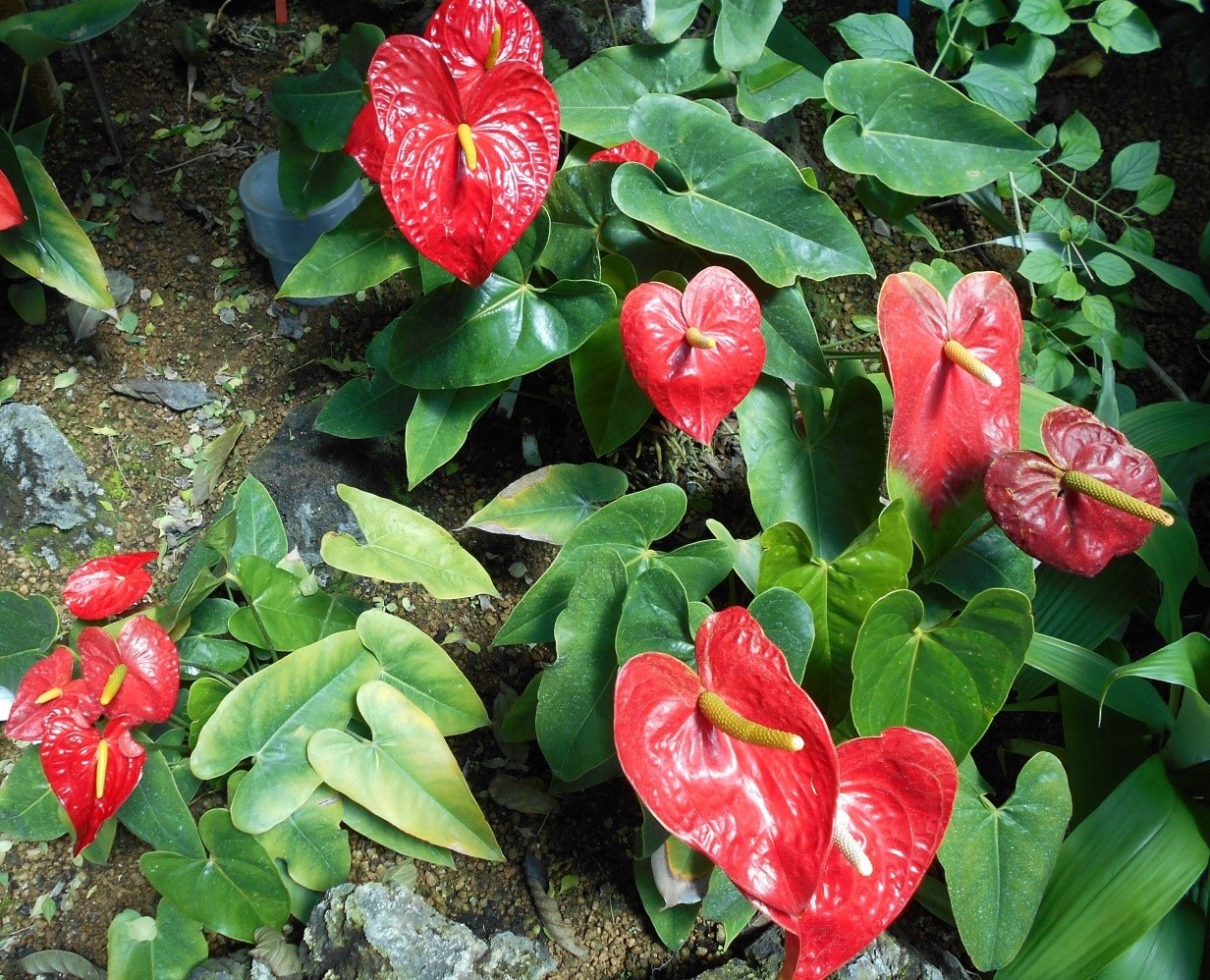 Greenhouse, Gyoen Flower Garden, Shinjuku
After soaking up the wonders of Gyoen I made my way to Sarutahiko Coffee and Tiki Taka Ice Cream in Shinjuku City for some light refreshments. I highly recommend the coffee and ice cream, both of which are very good on the palate.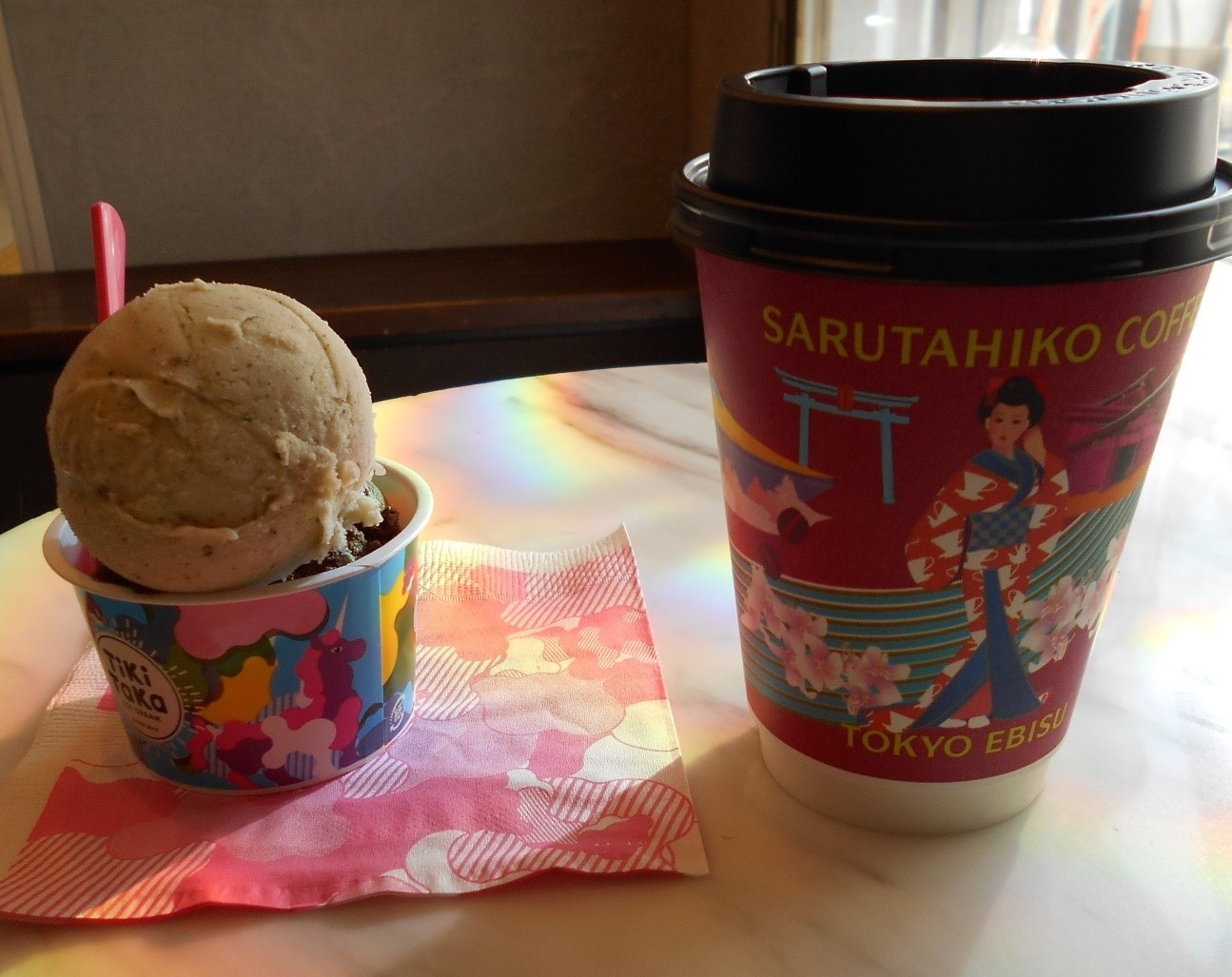 Make sure to sample the Coffee & Ice Cream in Shinjuku city
If there is room, sit by the glass test tube window display which has a very interesting and well organised water piping system attached. Shinjuku really is the place for all things endearing, and you'll be pleasantly surprised to find a shop window display showcasing a plush rabbit family!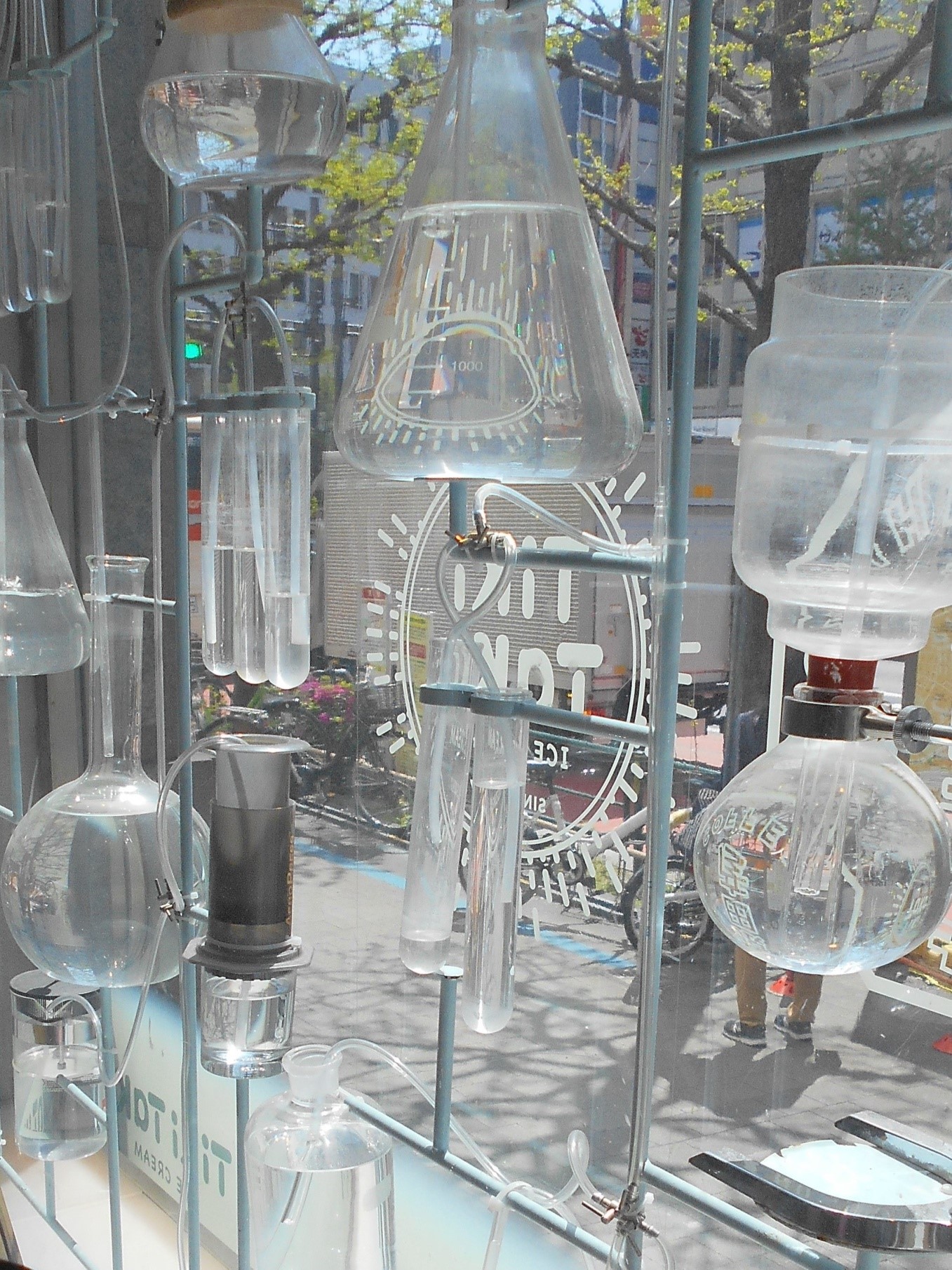 Test-tube window display
If arriving or departing Japan through Haneda airport, I suggest you sample the sushi at Ariso – it is the best sushi that I have eaten, and I am glad that I took the time to read the various articles and blogs beforehand on where to eat (you will find Ariso inside the airport on the fourth floor). If you are constantly on the move, or keeping to a tight budget, you can also buy sushi from most supermarkets and convenience stores which can also be very tasty and is nicely presented.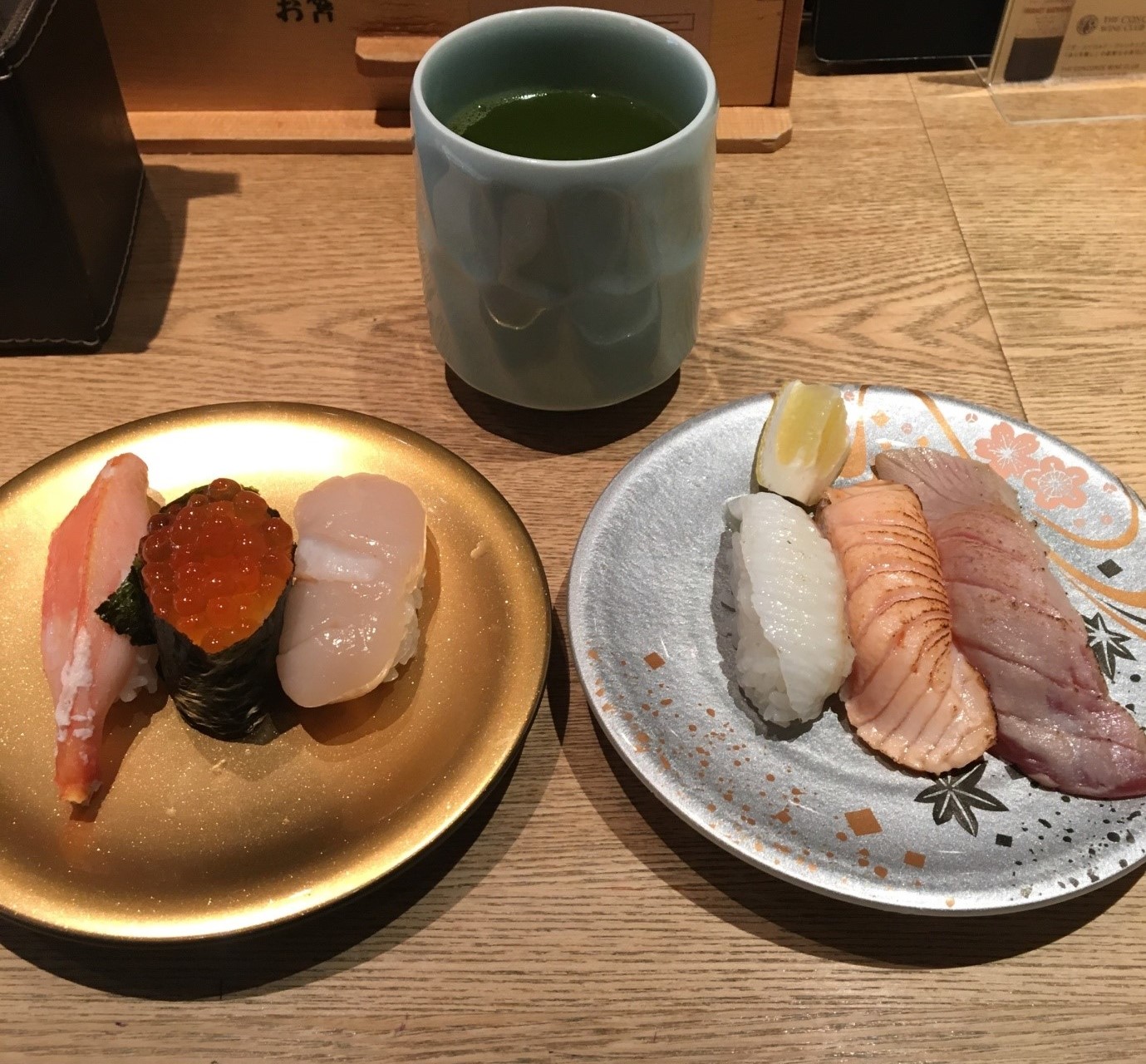 Ariso sushi
Those on the lookout for some new beauty and skin products, try the Tokyu Department Store which can be found at various locations. I was very impressed with the Shiseido range and the prices. You can find some of the same products a little bit cheaper again around Shibuya. I would recommend Shibuya for shopping. Loft is a good place to seek out gifts and speciality items, though it seems to be a bit more expensive. Shibuya 109 has some nice things if you are looking for fashion and accessory items. And – If shopping in Shibuya and surrounding areas, make sure to have your passport readily available for the tax refund.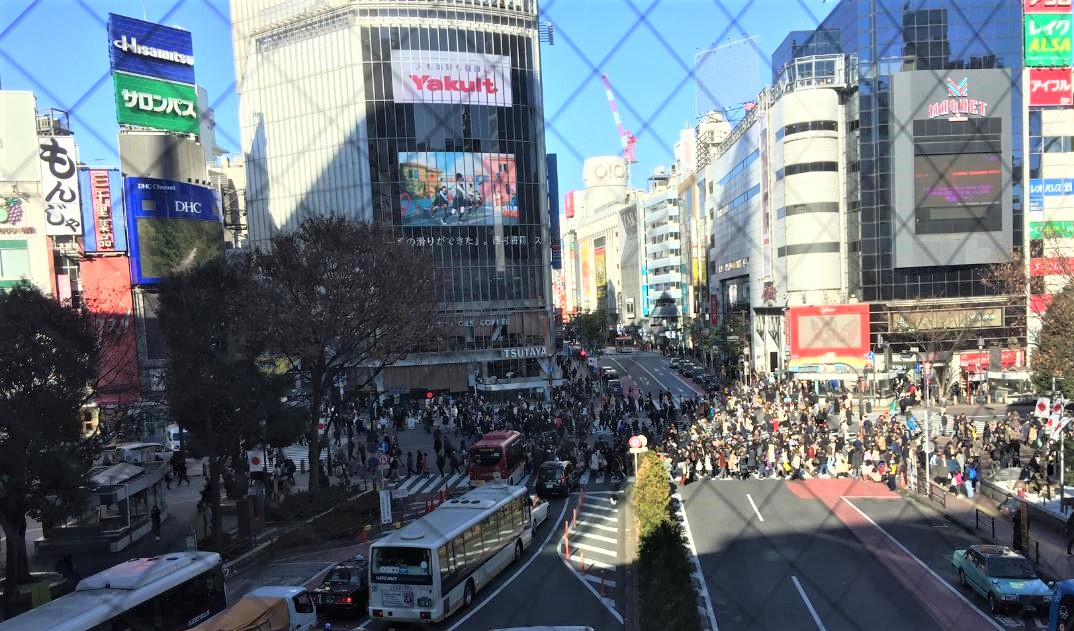 Get some retail therapy in Shibuya
Another place definitely worth a visit, though a little way out from Tokyo Central is the Hitachi Seaside Park in Ibaraki Prefecture. When I originally saw the park featured in a magazine, I knew it had to be on my list.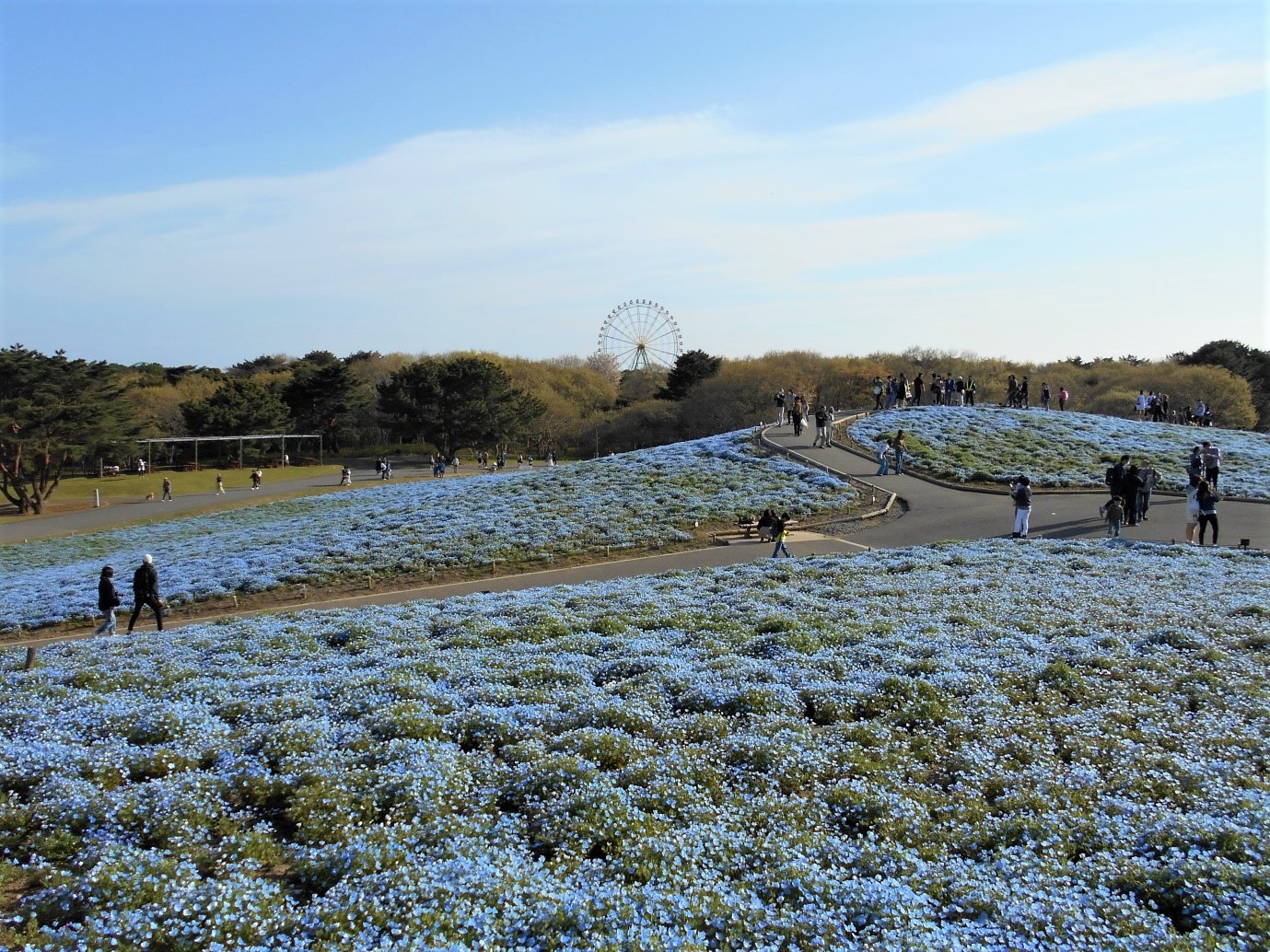 The gorgeous Hitachi Seaside Park
The hillsides are blanketed with beautiful blue Nemophila flowers, and depending on the time of year you visit, you may also see a colourful selection of Tulips and Narcissus flowers – pure delight!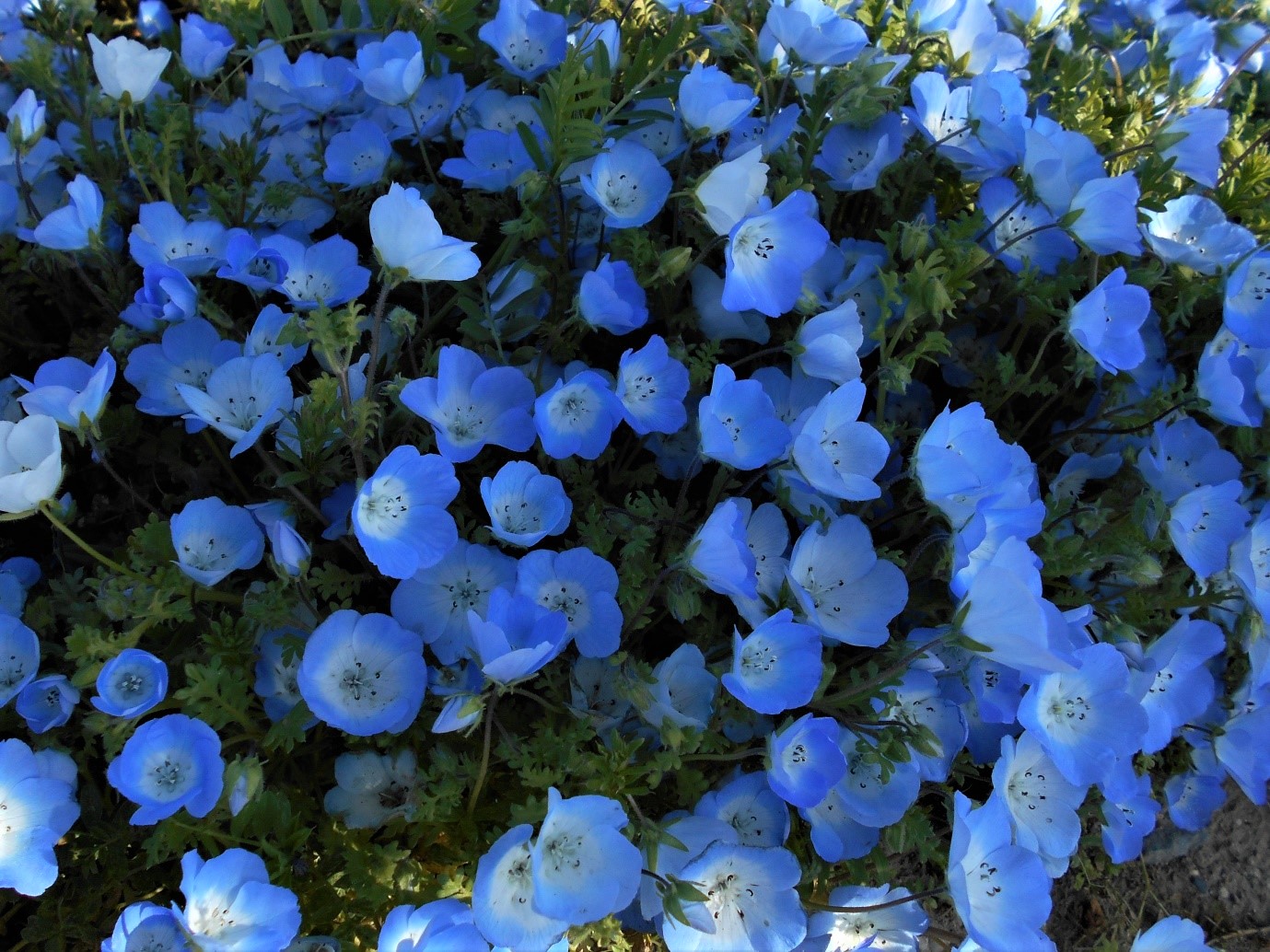 Nemophila Flowers at Hitachi Seaside Park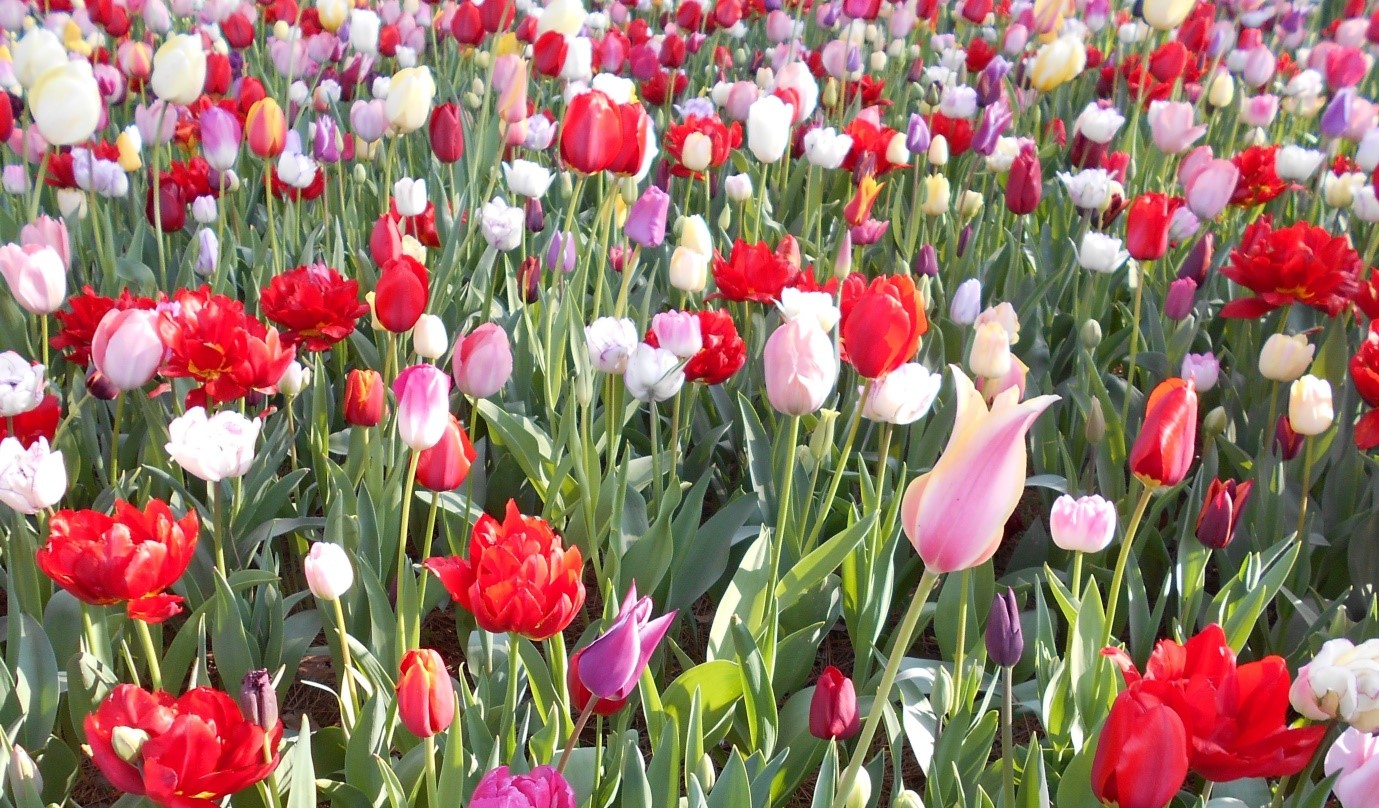 Tulips at Hitachi Seaside Park
The park can get quite cold, so ensure you take something warm to wear, and try to plan your visit for early morning to enjoy the scenery with ample time. Hitachi is a popular place for dog walking, and I was excited to spot a pair of long-haired Dachshunds. Akita dogs (Hachiko) are also very popular and expect to see many of them out at Hitachi.
When my time in Tokyo had come to an end, I boarded a Shinkansen (bullet train) bound for Hakata, which briefly stops at Kyoto.
Have you visited Tokyo? What would you recommend a 1st time visitor? Leave a comment below.
About Lisa :
Lisa is my name, travel is the game.. Nature lover, fashion enthusiast, travelling the globe to see and experience the beauty and wonderment to be found.