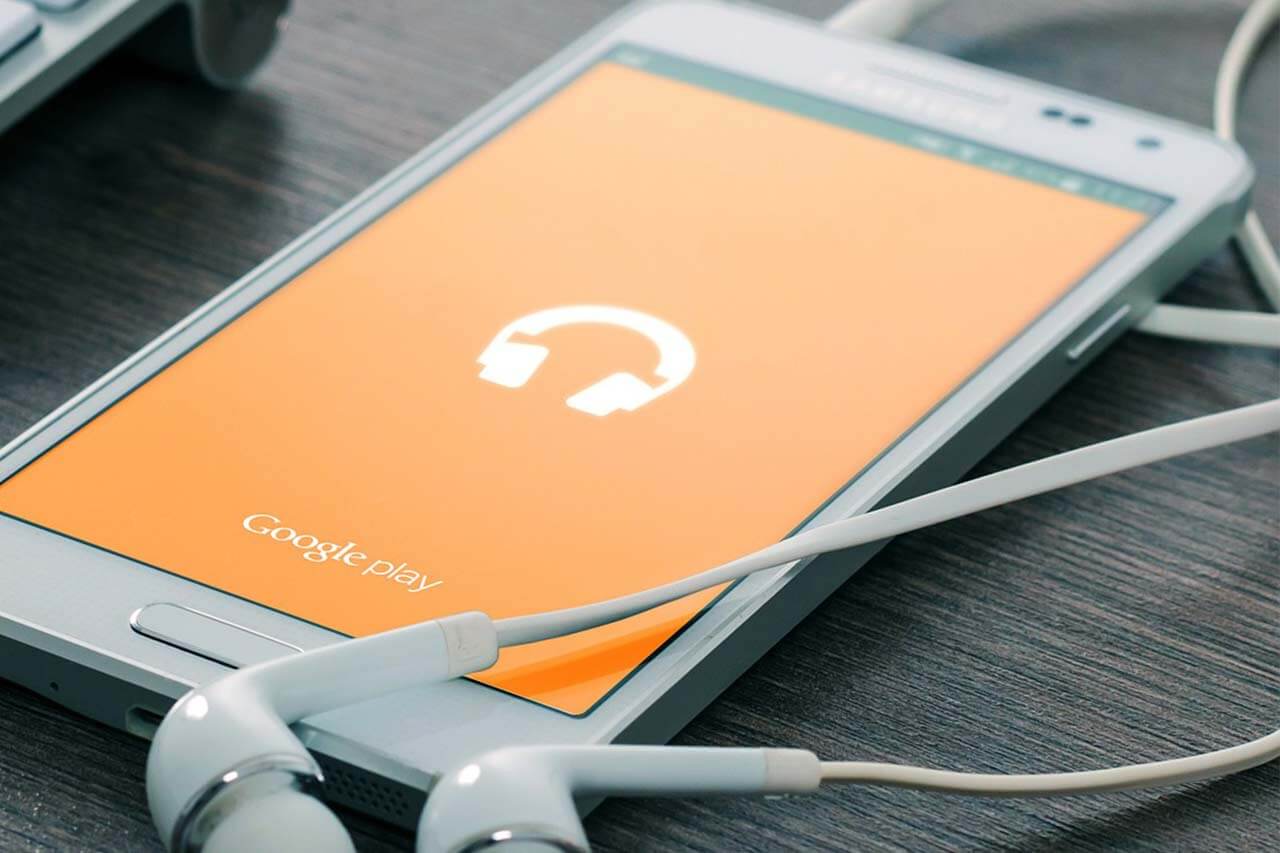 It's amazing how far Frequent Flyer Programs have come over the years. Unlike what the name suggests, there's much more to them than just earning a bunch of points through flying. The overall influence of these programs on sustainability & long term viability of the airlines continue to grow by the day.
One of the most interesting aspect of these programs are that they have turned into a legit market place with access to hundreds of retailers, from groceries to gadgets to latest designer wears & more.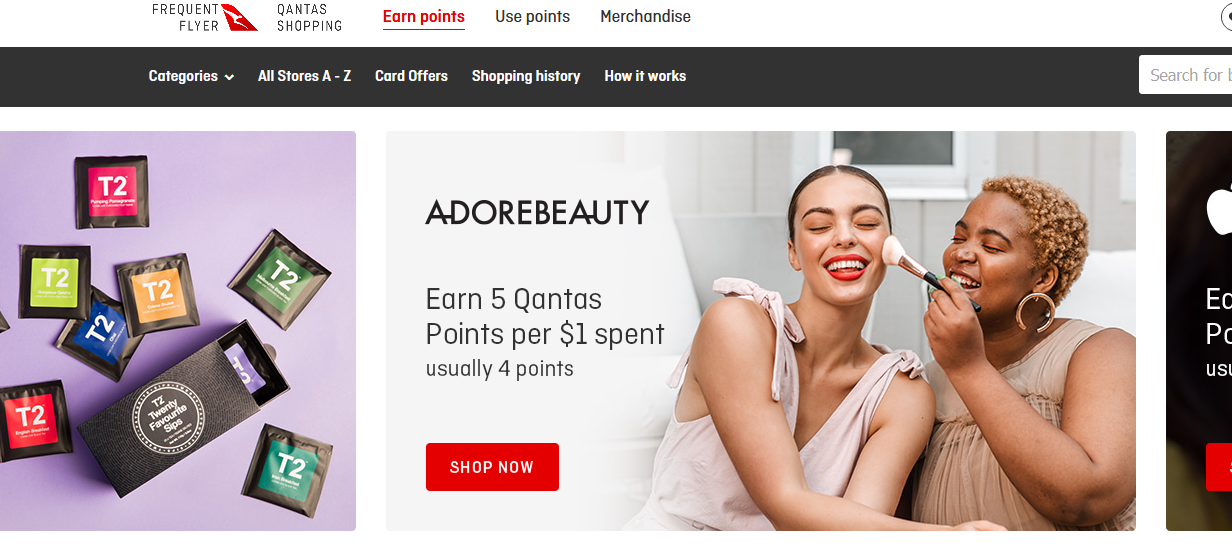 Qantas Shopping Portal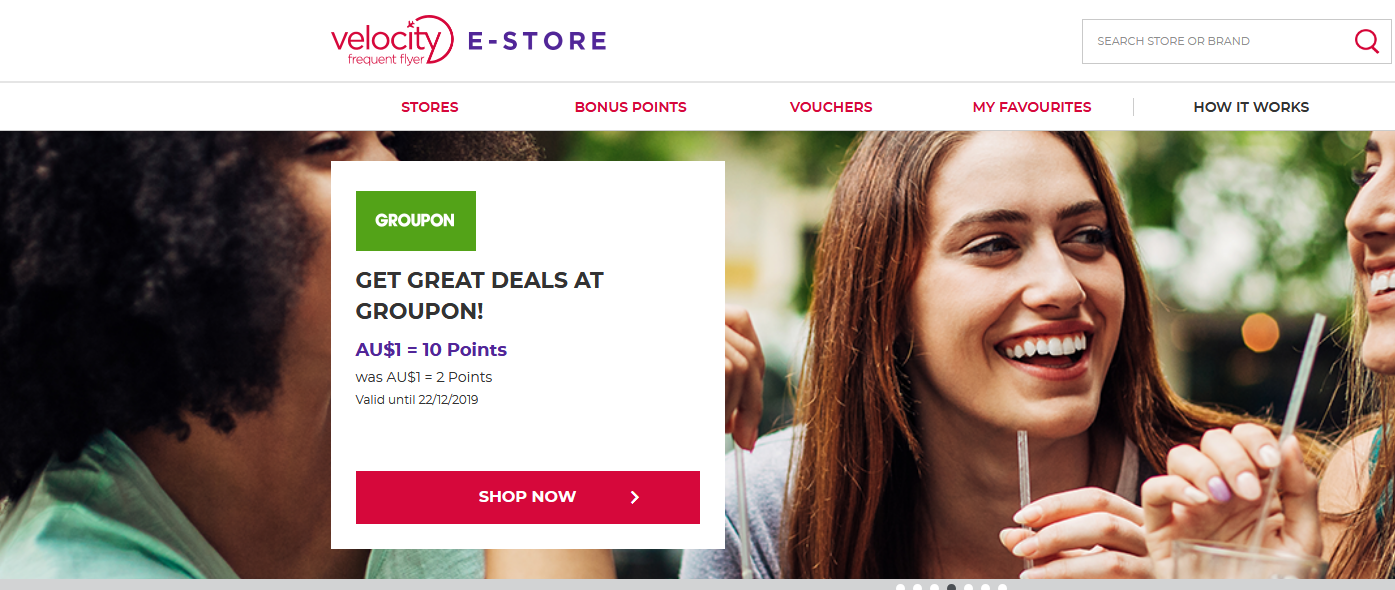 Velocity eStore
For Australians, both Qantas & Velocity provide them with the same shopping experience, as you would experience if you go directly to the retailers website. The difference lies in the ability to earn a stack of points, simply for logging into your Frequent Flyer account & clicking through the appropriate links to complete your purchase.
Most of the retailers have a presence across both portals, although there are some distinctions. For instance, if you do your grocery shopping at Woolworth, you would have to login to your Qantas Frequent Flyer account as Woolworth's are not present on Velocity eStore.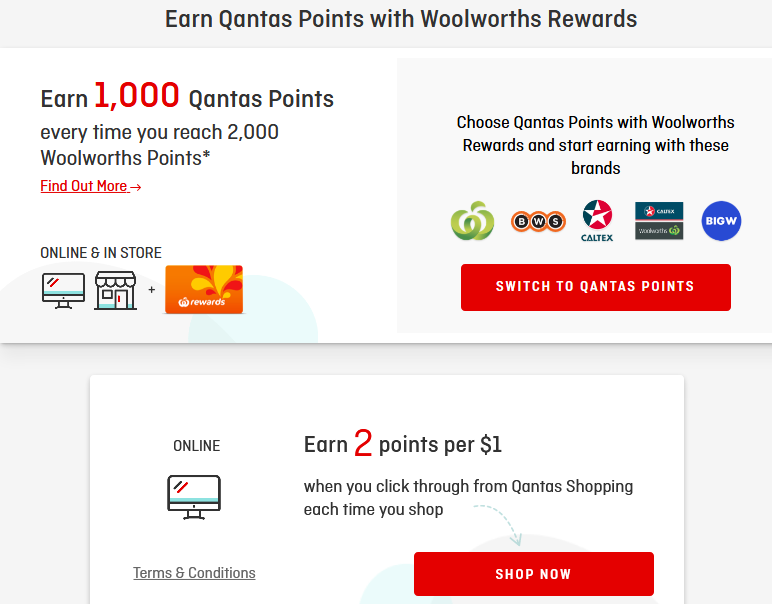 You can earn tens of thousands of Qantas points per year buying groceries through Qantas Shopping
Similarly, there are retailers like Chemist Warehouse & Menulog which are unique to Velocity.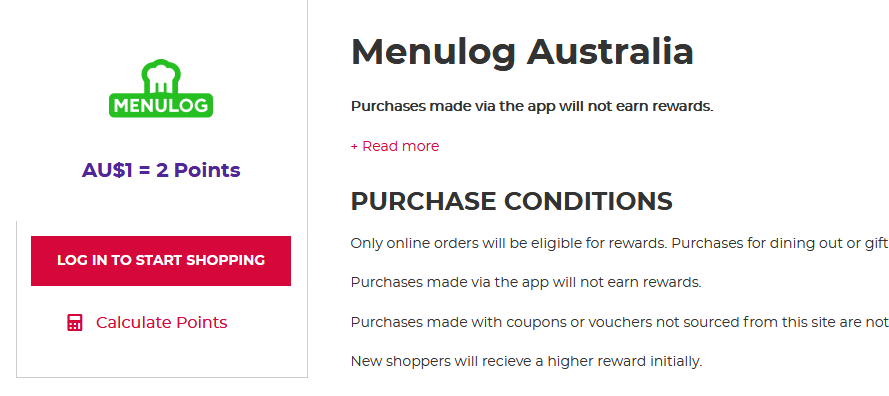 Order Menulog through Velocity eStore and get a free side of Velocity points
Then you may have a situation where the business is common to both platforms, but one may be offering more points than others, in which case you may want to initiate the purchase from the program offering higher number of points. As an example, presently, you can earn 8 Velocity points per $ on David Jones through the Velocity eStore.


Earn 8 Velocity points per $ with David Jones on the Velocity eStore
However, you could earn 10 Qantas points per $ if you were to initiate the purchase through Qantas shopping.


Qantas shopping is offering 10 Qantas points per $ spent with David Jones
Points earning
In most cases, you will earn 2 points per $, although on retailers like ebay, the earning is lower at 1 point per $. On the other hand, many retailers on both programs frequently have bonus points promotion where you could earn up to 10 points per $, which is an amazing deal.
In the lead-up to Christmas, several businesses on both Qantas & Velocity portal are offering 10 points per $. So if you haven't yet finished your Christmas shopping, you might be able to take advantage of some of these offers and earn tens of thousands of points for no extra effort.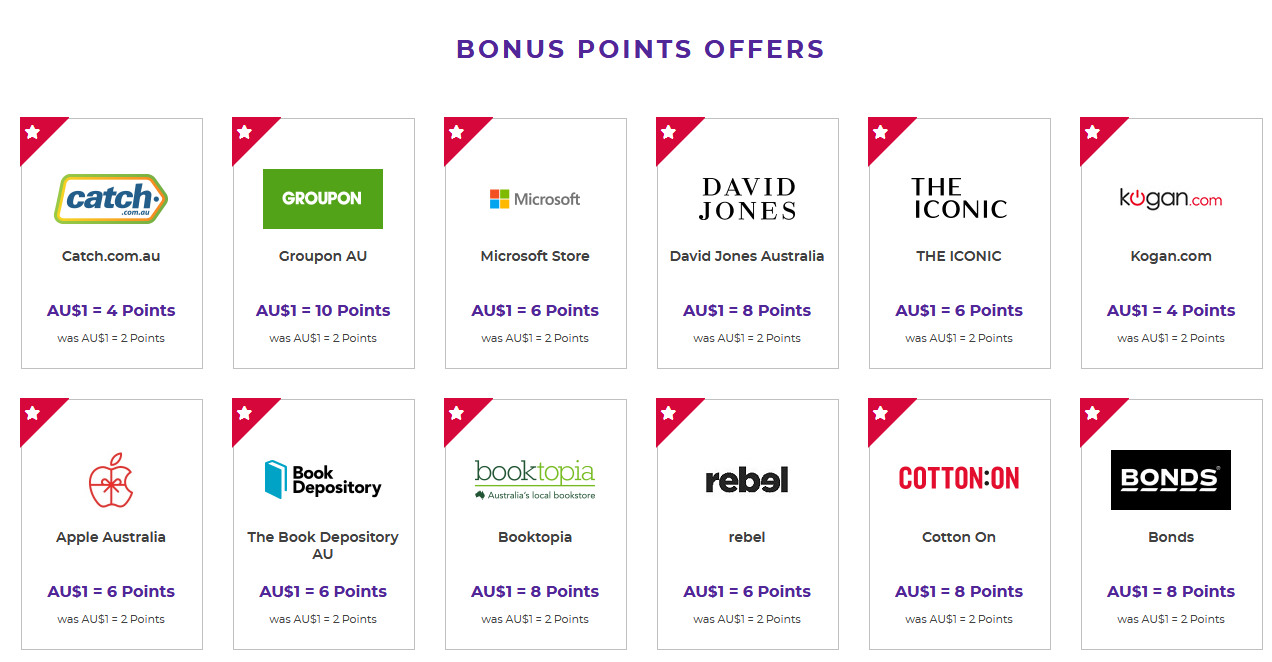 Retailers with bonus points promotion on Velocity eStore
You will be surprised how simple the process is, as I explain below.
How to initiate the purchase
With Qantas, login to your Qantas Frequent Flyer account and look for the menu called 'Shopping' which is at the top of the screen, somewhere towards the middle. When you hover your mouse over it, it will show you options for Earning & Redeeming Points. Click on 'Earning Points' which will bring you to this page.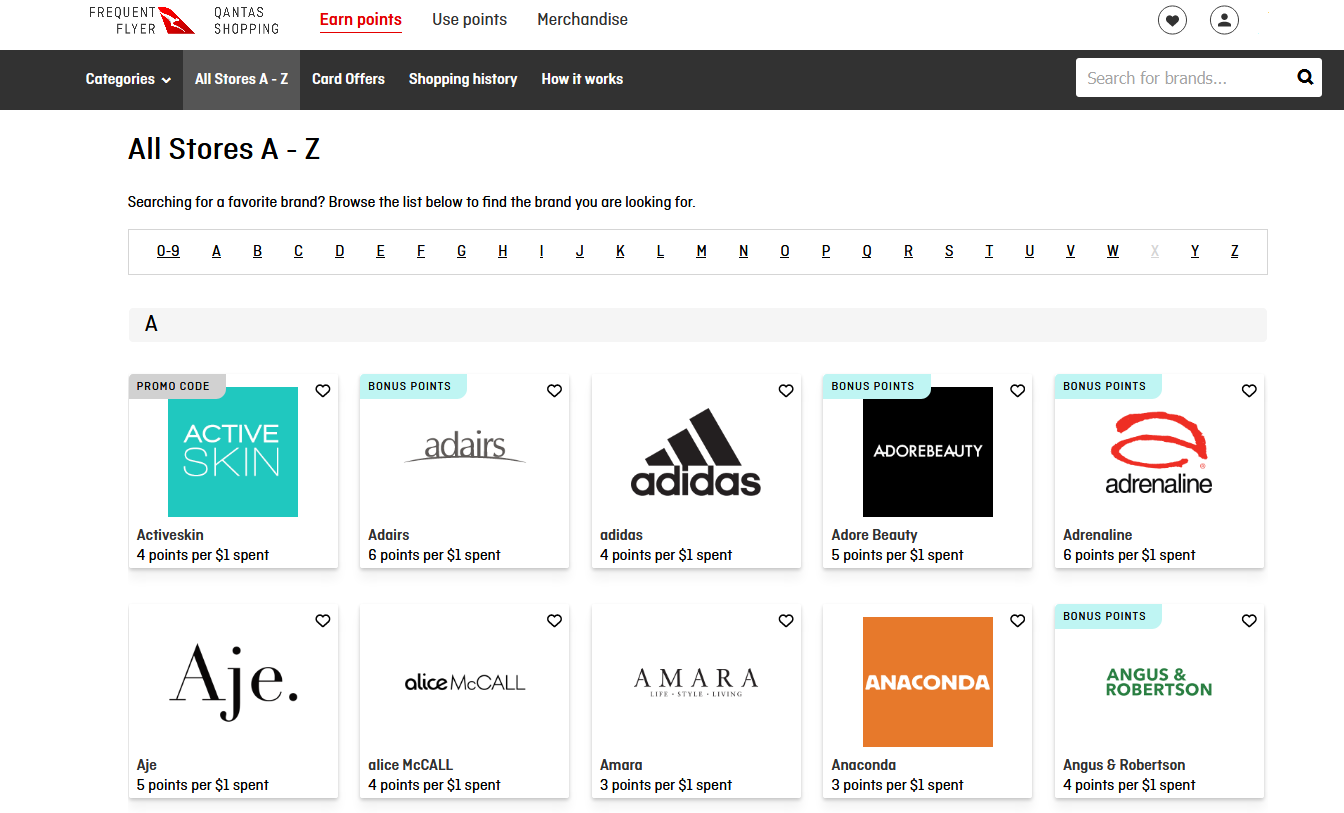 Catalogue of retailers on Qantas Shopping
From this point, it's just a matter of searching for your preferred retailer and clicking on their logo, which will take you directly to their website to complete the purchase.
With Virgin Australia, login to your Velocity Frequent Flyer account and look for the menu titled 'Shopping Online'. Click on it to reveal various options, one of which says 'Shop to Earn Points'.

Click 'Shop to Earn Points' which will take you to the page shown below. From here, find the retailer and click on their logo to go to their website and complete your purchase.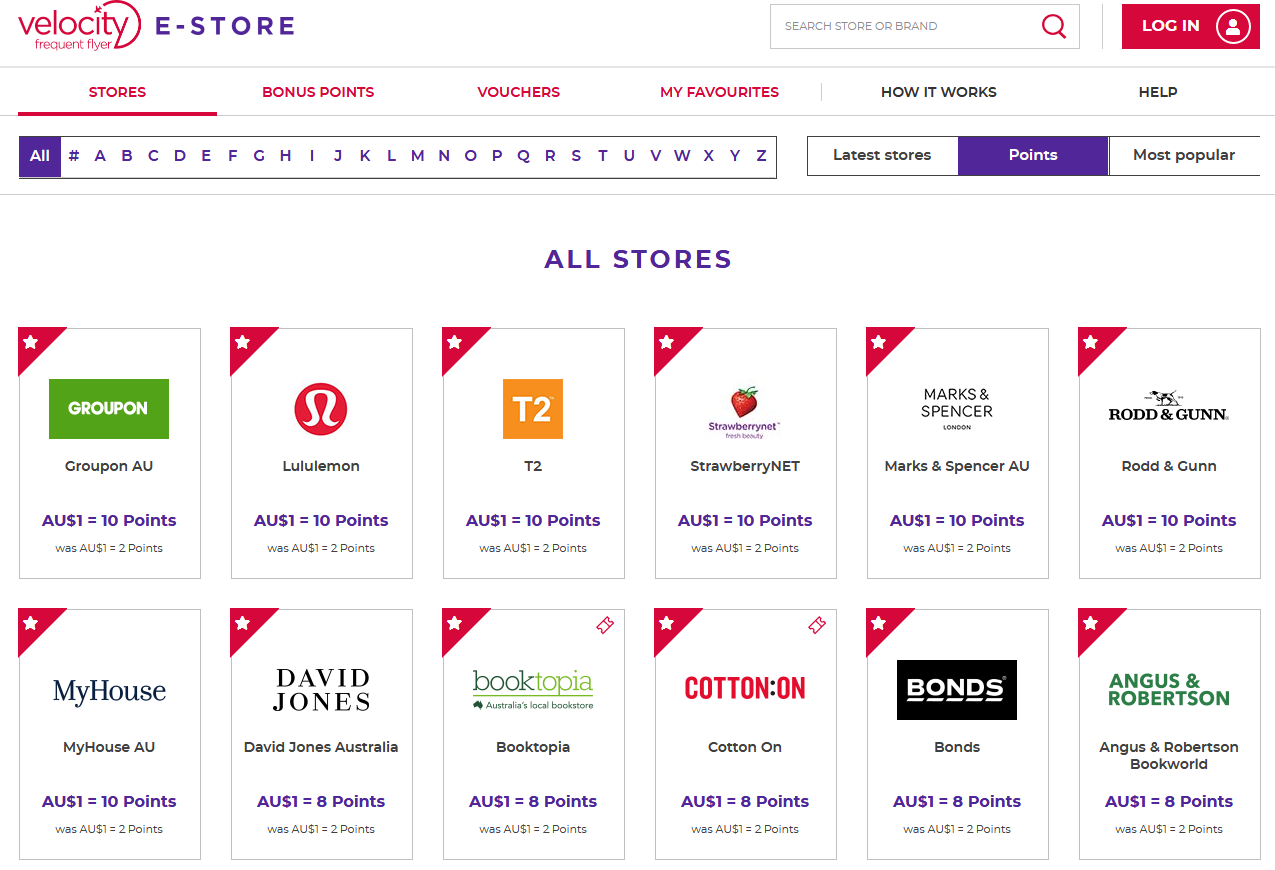 Catalogue of retailers on Velocity eStore
Remember, whether you shop through Qantas or Velocity, you must absolutely ensure that the cookies on your computer are turned-on so that the sale can be tracked. If you don't do that, your claim for points may be denied. This might mean avoiding public computers to make the purchase, as it may not always be possible to check and turn the cookies on.
I personally experienced this couple of years ago on a purchase of over $1,000, only for the transaction to have missed the tracking mechanism. It took months of back n forth, reams of paperwork flying everywhere and lots n lots of headache to have the points credited, and it's not something I would want anybody to have to go through. So please don't take this lightly.
Earn up to 1,000 bonus Velocity points – Limited time offer
To celebrate the launch of eStore on Velocity Frequent Flyer app, right now, and until 23rd December, Velocity are offering an opportunity to earn up to 1,000 bonus Velocity points on shops with retailers currently offering bonus points. To do this, you must first activate the offer on your Velocity Frequent Flyer app and then complete the purchase either in-app or on the desktop.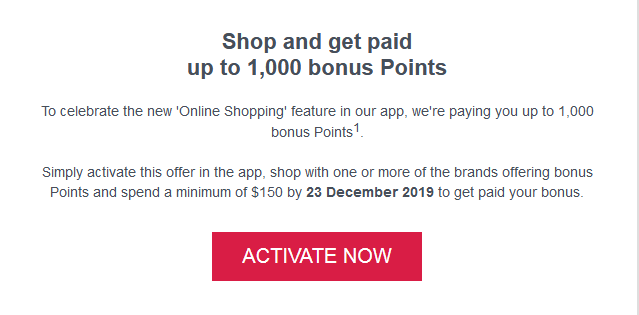 Activate this bonus points offer on the Velocity app before making the purchase
The earn rate is as follows:
You will earn 500 bonus Velocity points for purchases made with retailers offering bonus points, when you spend between $150 and $299.99
You will earn 1,000 bonus Velocity points for purchases made with retailers offering bonus points, for spends of $300 or more.
Remember, to be eligible for these bonus points, the retailer you are shopping with must be offering bonus points, marked with a 'star'.
How I earned over 10,500 Velocity points on a single purchase
I currently use the iPhone 6 Plus which I have had for several years and has served me well. But whether it's man or machine, there comes a time when things get a little too old to be business as usual. My phone first started playing up couple of years ago, it would crash, freeze or run painfully slow.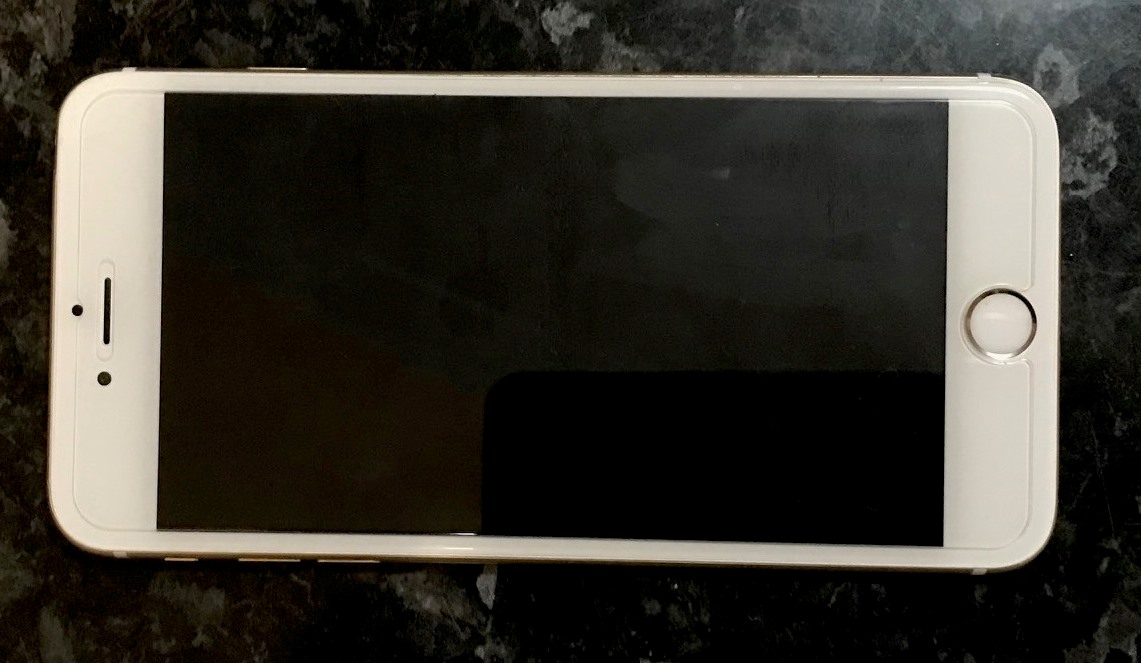 My iPhone 6plus was well past its use-by date
I had wanted to upgrade last year to iPhone X, but held off thinking & hoping the next update would be 5G enabled. When Apple came out with iPhone 11, without the 5G functionality, I was disappointed but knew I could no longer wait another year. I made up my mind and decided to get iPhone 11 pro.
Generally, Apple products earn 2 points per $ on both Velocity and Qantas portals. But from my experience last year when I bought the series 4 Apple Watch, I knew there would be some sort of bonus offer close to Christmas.
When I logged into my Frequent Flyer accounts couple of days ago, sure enough Apple had jumped to 4 points per $ on Qantas and 6 points per $ on Velocity eStore. When I factored in the bonus points Velocity were offering on launch of eStore on Velocity app, this settled the deal conclusively in favour of Velocity. So after activating the bonus points offer through the app, I ordered my new phone on the Velocity eStore.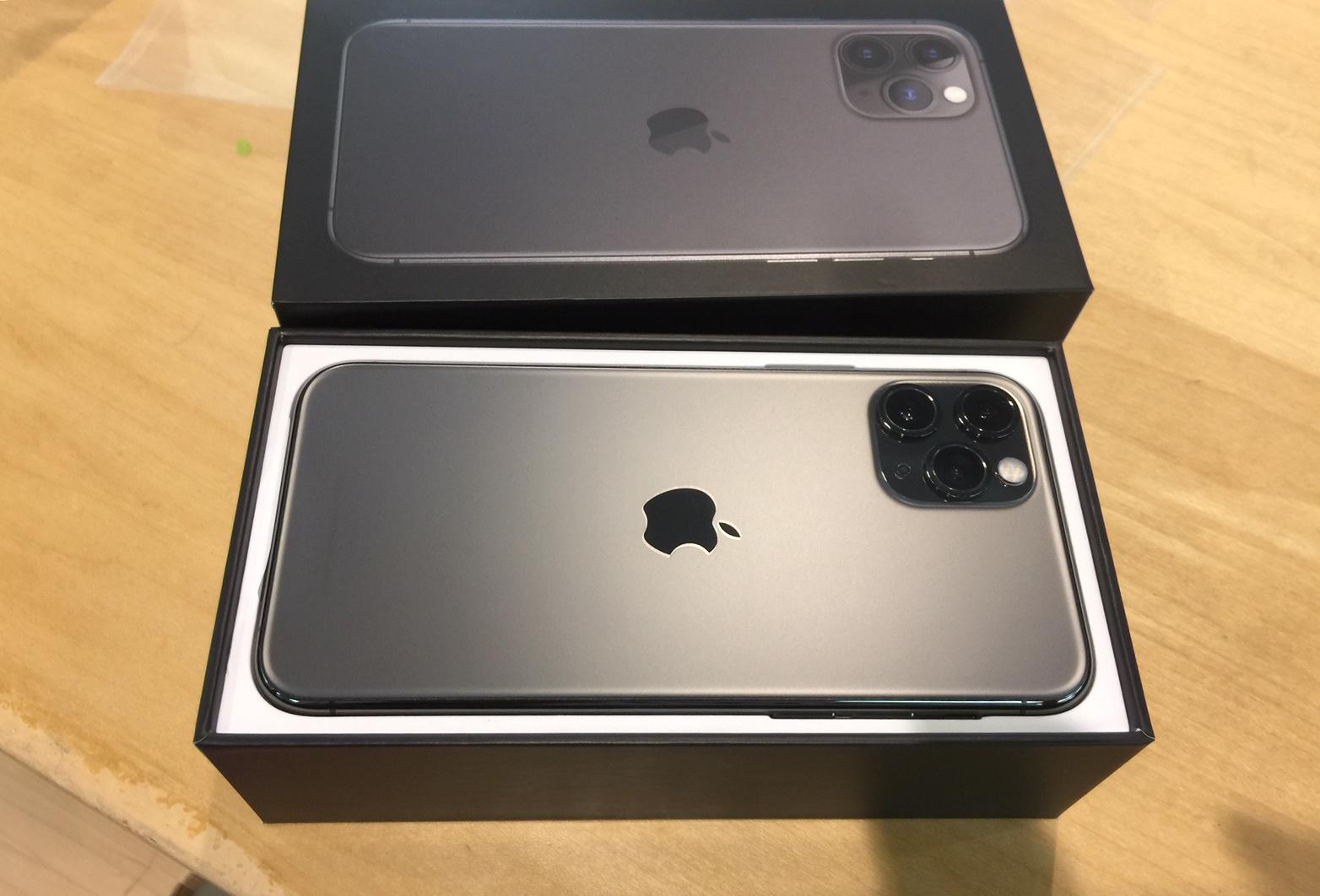 My new iPhone 11 Pro
I got the base 64GB model which retails for $1,749. Since you don't earn points on taxes, after deducting those, the purchase would net me a total of 9,540 Velocity points. I will also earn another 1,000 points for activating the offer on my app, for a total of 10,540 Velocity points. If you value these points conservatively at 1c per point, that's like getting $105 back, although savvy points collector can easily extract 3x as much value.
I paid for the phone with my American Express Platinum Charge card to get insurance benefits such as accidental breakage, theft and extended warranty etc. The Platinum Card also earns 2.25 Membership Rewards points on non-govt transactions, meaning I will earn another 3,935 Amex points which I can transfer at 2:1 to any of its 10 airline partners. All up, I will collect more than 14,000 points across 2 different currencies, simply for initiating the transaction through Velocity eStore. Not a bad return I say.
In Conclusion
This really is money for jam. You are spending money on purchases that you would make any way. So why not put some fun into the rather tedious task of grocery shopping by earning points?
In the market for a new Surface Laptop from Microsoft? Simply order it through Qantas or Velocity shopping portals and see your Frequent Flyer points balance soar. It really is that simple and there is no 👿 hiding in the fine print.
If your strategy to earn points revolves around spending loads of money, I urge you to reconsider. It will take tens of thousands of dollars 💵 in spends and several years to bank enough points for a business or first class flight. But, with a little bit of planning and by taking advantage of frequently offered bonus points promotions, you could speed-up the process, and your wallet will thank you for it.
Do you shop through Qantas or Velocity portals? Leave a comment below.