Hilton have just announced details of their opening global promotion for 2020 and it's a good one. Dubbed 2020 Points Unlimited, the promotion starts on 6th January and is valid for stays until and including 3rd May. Registration is required prior to completing stays.
2020 Points Unlimited
Under the terms of the promotion, Hilton Honors members who register for the promotion will earn 2,000 bonus points for each completed stay during the promotional period. At the completion of 10th stay, members will receive a further 10,000 bonus points. In other words, someone who registers and has 10 eligible stays will earn a total of 30,000 bonus points, over and above the regular points. Not a bad promo at all.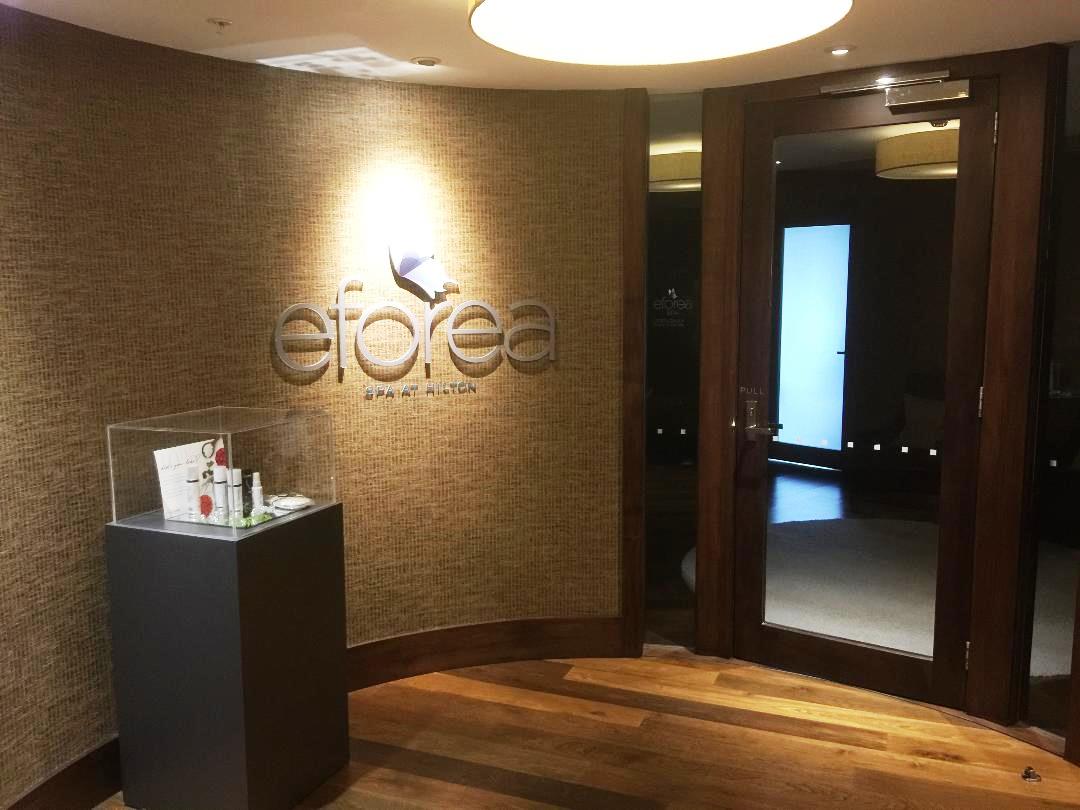 eforea spa at Hilton Queenstown
The other thing worth mentioning is that 10,000 bonus points will be awarded for each set of 10 stays and there is no limit to the number of times this bonus can be earned. Hilton says it can take 6-8 weeks for bonus points to post, although they usually post within 3-4 days after you have checked out.
Buy Hilton Points with up to 100% bonus & double the annual limit
Alongside it's stay-based points promotion, Hilton is also selling points with up to 100% bonus and an increased annual limit. Until 28th December 2019:
Members can earn up to 100% bonus on purchased points.
The cap on annual purchase has been lifted from 80,000 points to 160,000 points.
Hilton often sells points with 100% bonus, although the number of pre-bonus points are generally capped at 80,000. Under the current offer though, that cap has been doubled to 160,000, meaning someone maximising the current promotion could accumulate up to 320,000 Hilton points (160,000 pre-bonus points + 160,000 post-bonus points). Note that you are required to purchase a minimum of 10,000 points to receive 100% bonus.
The regular cost of purchasing Hilton points is US$ 0.01 (1 cent) per point. Under the current promotion though, you are paying just US$0.005 (half cent) per point, which is amazing value.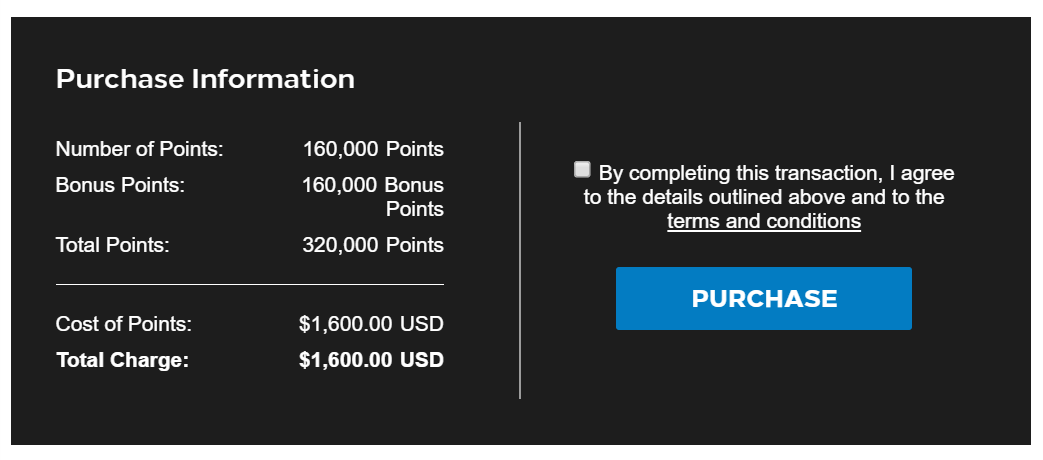 Purchase up to 320,000 Hilton points at $US 0.005 per point, under the promotion
In an earlier post, I had written about Best use of Hilton points. So do check that out for some ideas.
In Conclusion
Hilton continues to impress with it's stay-based points promotion. The one announced today isn't quite as lucrative as the currently running Power Up global promotion where members can earn up to Triple Hilton Honors bonus points per stay until 5th Jan 2020. In the scheme of things though, and certainly compared to what the likes of Marriott are offering, it stands out.
Then there is the terrific opportunity to buy points and redeem for stays at some of the most aspirational and iconic properties in Hilton portfolio. To be sure, some of these properties are prohibitively expensive, and even when you redeem points, you will be paying a LOT of money. That said, if you have a special occasion such as a milestone birthday or wedding anniversary coming up and don't mind splashing out, you can save A LOT OF MONEY by taking advantage of this promotion and buying points.
Do you stay with Hilton? Are you considering buying points under the current promotion? Leave a comment below.