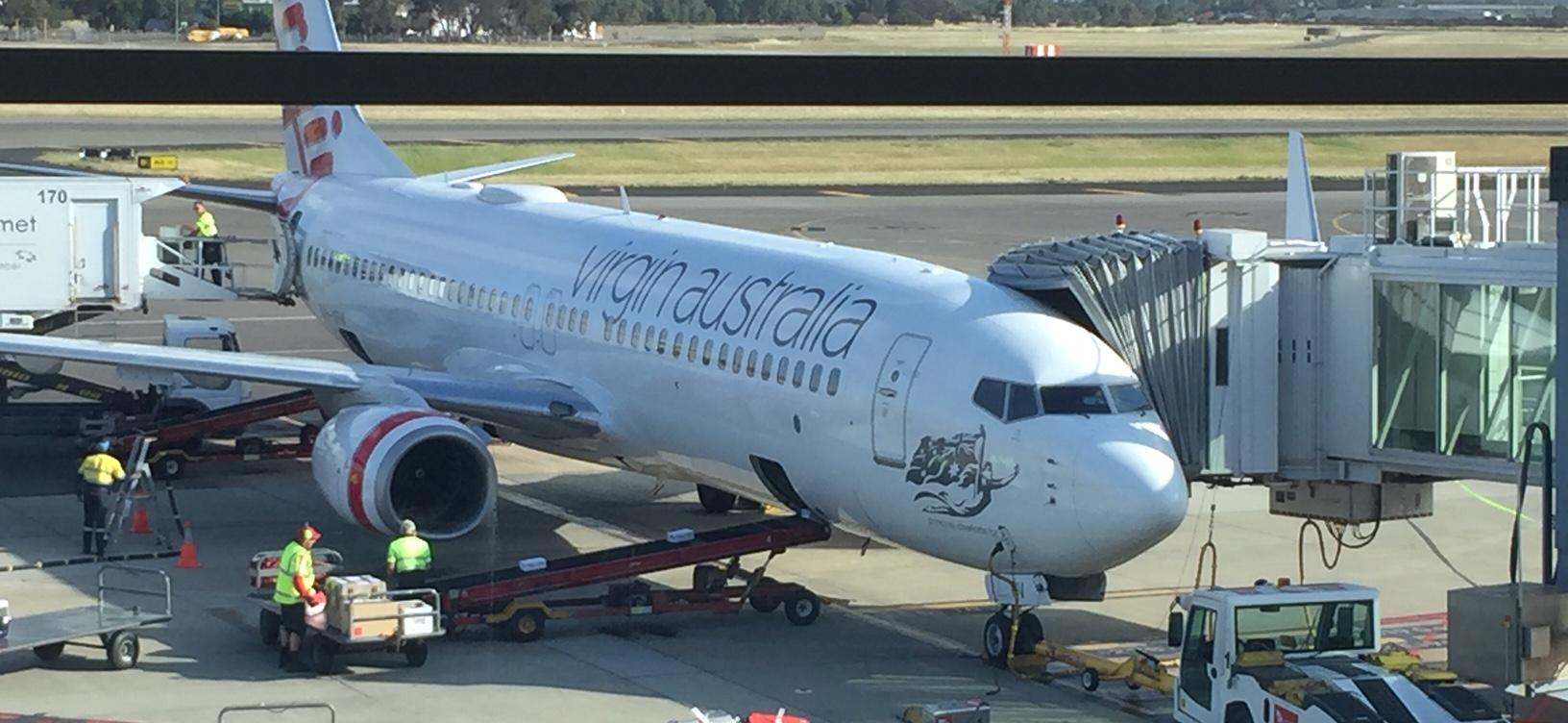 Virgin Australia have opened booking for its Brisbane – Tokyo (Haneda) service, with the inaugural flight departing the sunshine state on 29th March 2020. The flight will be operated daily with Virgin's A-330 and run on the following schedule:
DEP: Brisbane 11:40, ARR Haneda 20:00
DEP: Haneda 21:45, ARR Brisbane 7:45
Fares in economy start around $1,100 return, although I expect these to moderate significantly over time. Meanwhile, return business class fares will set you back around $3,500 which is reasonable.
It appears though that Virgin Australia are not taking bookings in business class for the inaugural flight, which probably will be filled with management, politicians & bureaucrats from both countries. The cabin is pretty small after all, with just 20 seats.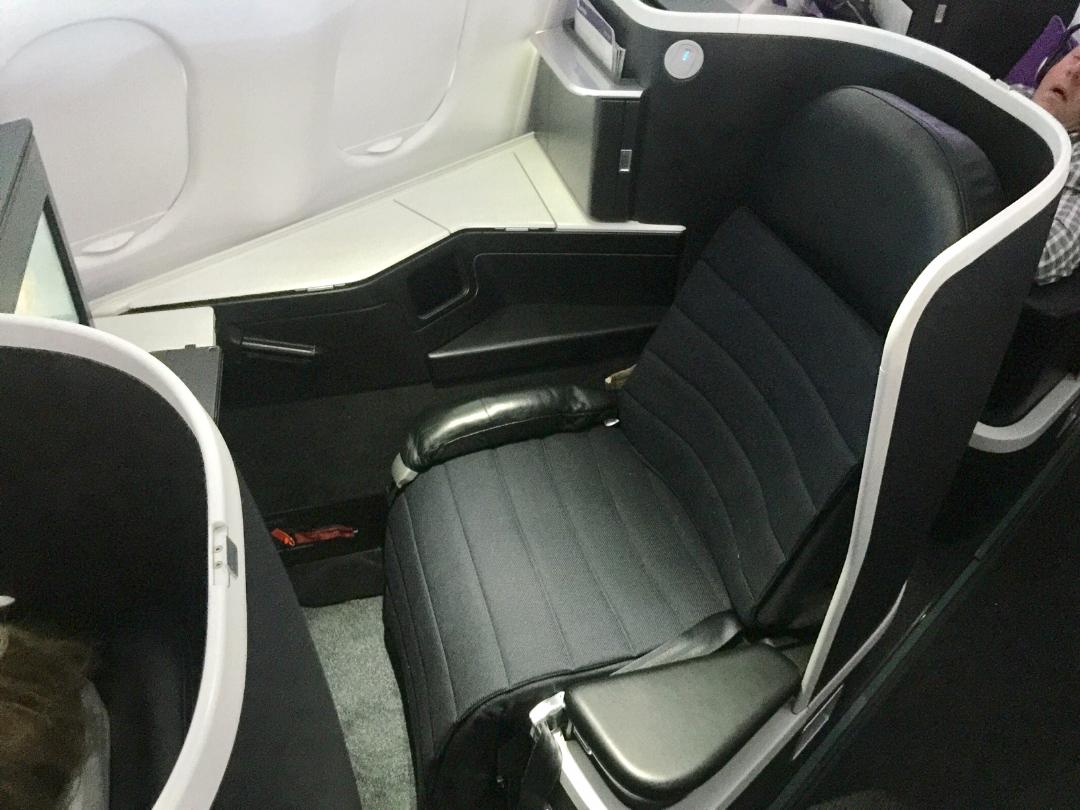 Virgin Australia A-330 Business Class Seat
To its credit, Virgin Australia have made available good number of reward seats in economy class, although business class reward seats are scarce in the 1st week of April, but improve considerably later on. One way economy reward seat cost 27,800 Velocity points + $129 cash, meanwhile one way business reward seats are priced at 59,500 Velocity points + $144 cash.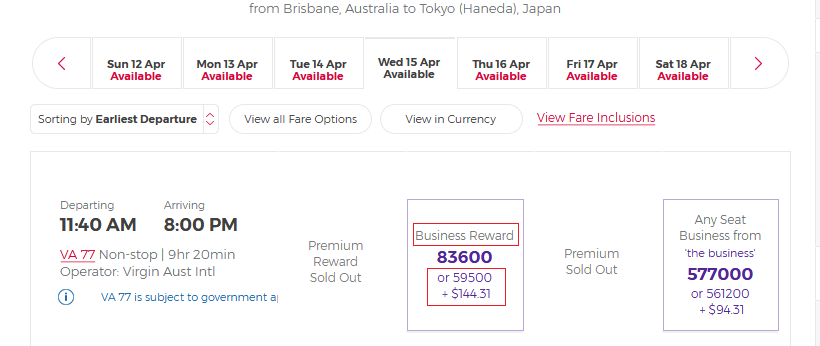 Redeem 59,500 Velocity points to fly Brisbane – Tokyo Business Class
For those in other East-coast cities such as Sydney & Melbourne, the late morning departure from Brisbane provides plenty of time to connect. You could either get to Brisbane overnight and get some sleep, or you could catch an early morning flight from your home base and connect in Brisbane. The redemption rates from Sydney to Haneda are 71,500 Velocity points + $172.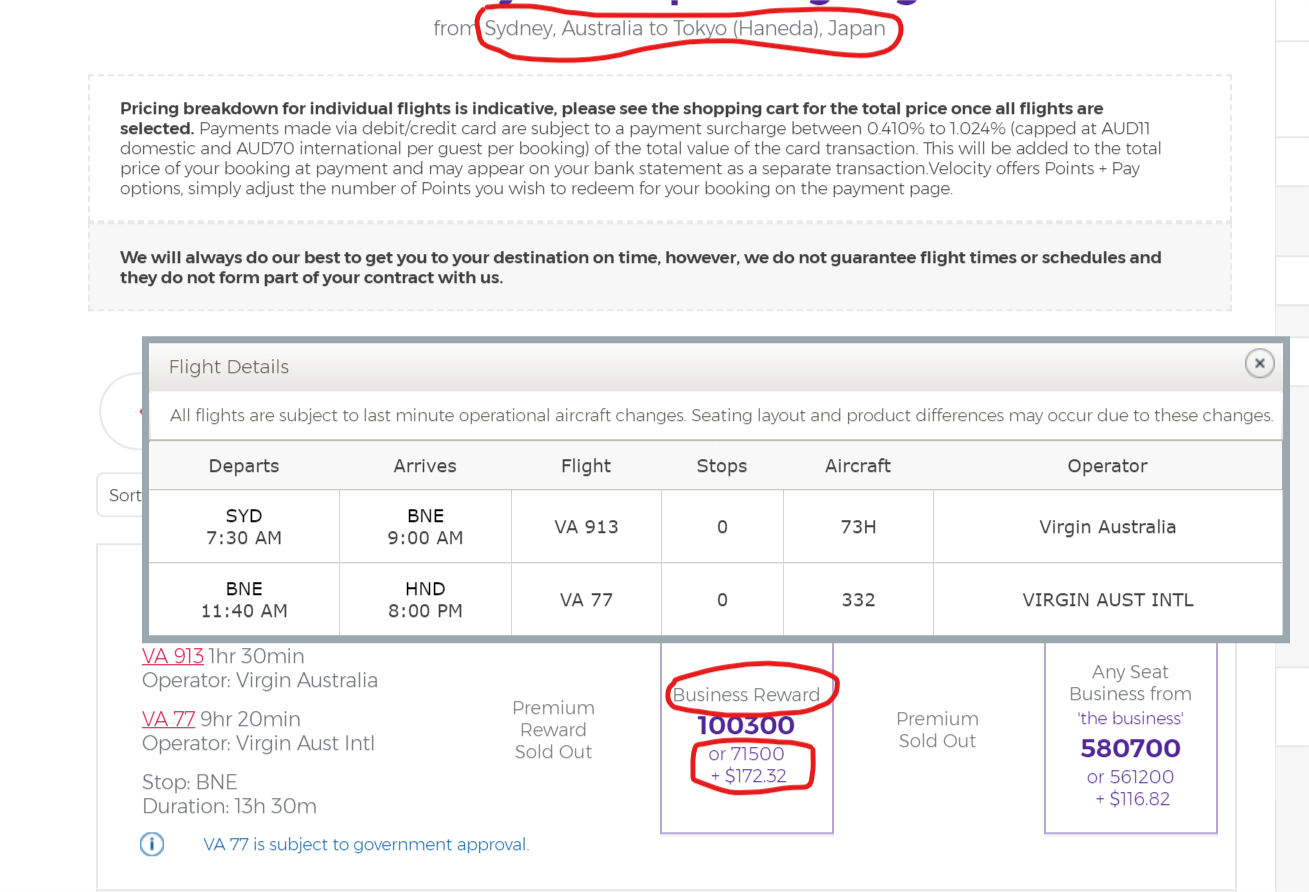 Sydney-siders can jump on an early morning flight to Brisbane and connect
The fees and taxes on the flight home from Tokyo are much lower, around $85. It's worth pointing out though, that starting 8th January 2020, Virgin Australia are increasing carrier charges on all reward flights, so if you have confirmed travel plans, make sure you finalise the booking before this date.
It's great to see Virgin expanding it's international operations, even though they haven't been very successful at it in the past, barring flights to LA. Let's hope that this new service, in partnership with Japanese giant ANA brings a change in fortunes for the airline.
Do you plan to fly Virgin Australia to Haneda? Leave a comment below.