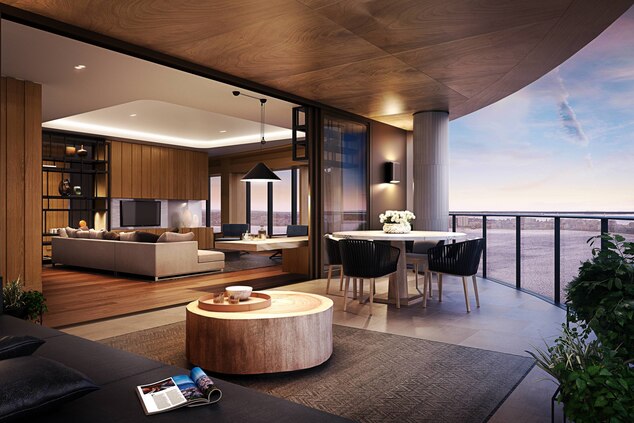 There's good news for Marriott loyalists. Australia is about to see 4 new properties open doors over the next 12 months.
Current Status
There are 23 Marriott properties currently operating in the country. These encompass 11 of the 30 brands that span the Marriott portfolio. All major capital cities, with the exception of Adelaide are home to at-least 1 Marriott property. The other notable exceptions being Hobart, Darwin and the nation's capital Canberra.
Well, things are about to get a lot busier down-under as Marriott debuts it's Ritz Carlton brand in Perth and makes an entry into Canberra.
The Ritz Carlton, Perth (Opening Nov 2019)
For a long time, the only Marriott property in Perth was the humble Four Points by Sheraton. This changed dramatically in 2017 when the city became home to the 1st, and to-date, only 'Aloft' brand in Australia with the opening of Aloft Perth.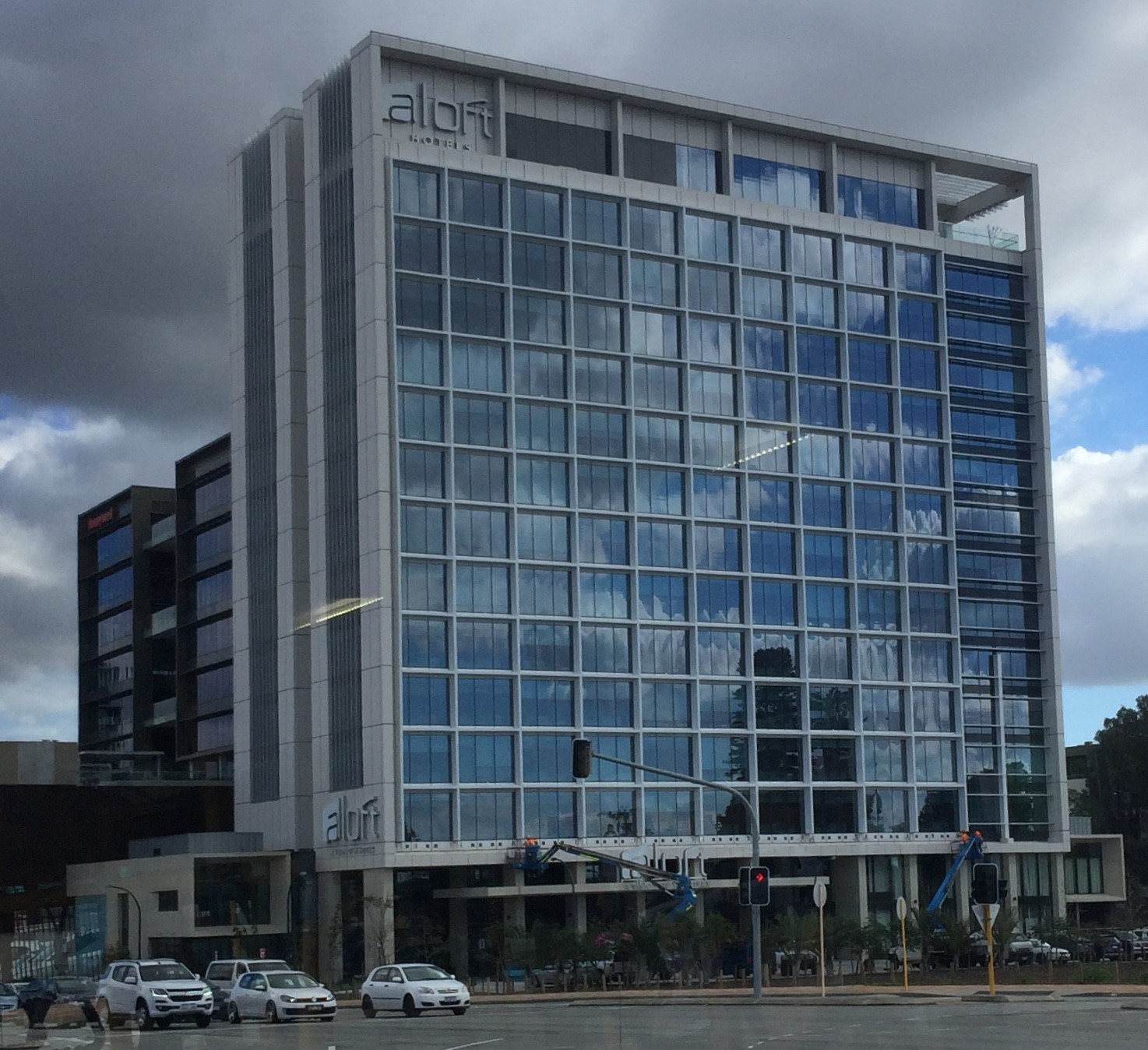 Aloft Perth
12 months later, West Australians saw the arrival of The Westin to their city, which greatly improved the luxury hotel landscape.
The Marriott footprint is about to expand again in the city, as The Ritz Carlton, Perth prepares to open on 15th Nov 2019. The brand is not presently represented in Australia, which makes it's Perth debut even more impressive.
Once open, guests will have access to 205 rooms and suites, many with sweeping views of the Swan river and the Perth skyline.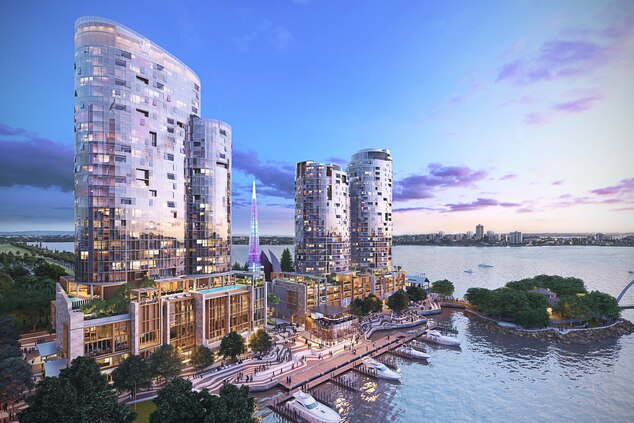 The Ritz Carlton, Perth (Image: Courtesy Marriott)
Cash prices for the opening night are in the $340 range, which is more than acceptable for a brand-new Ritz Carlton.
Marriott have categorised it as a Category 7 property, meaning awards at Standard rates will set you back 60,000 Marriott Bonvoy points per night. Though, given that peak/off-peak award prices are now in effect, redeeming points can cost anywhere from 50,000 – 70,000 points per night.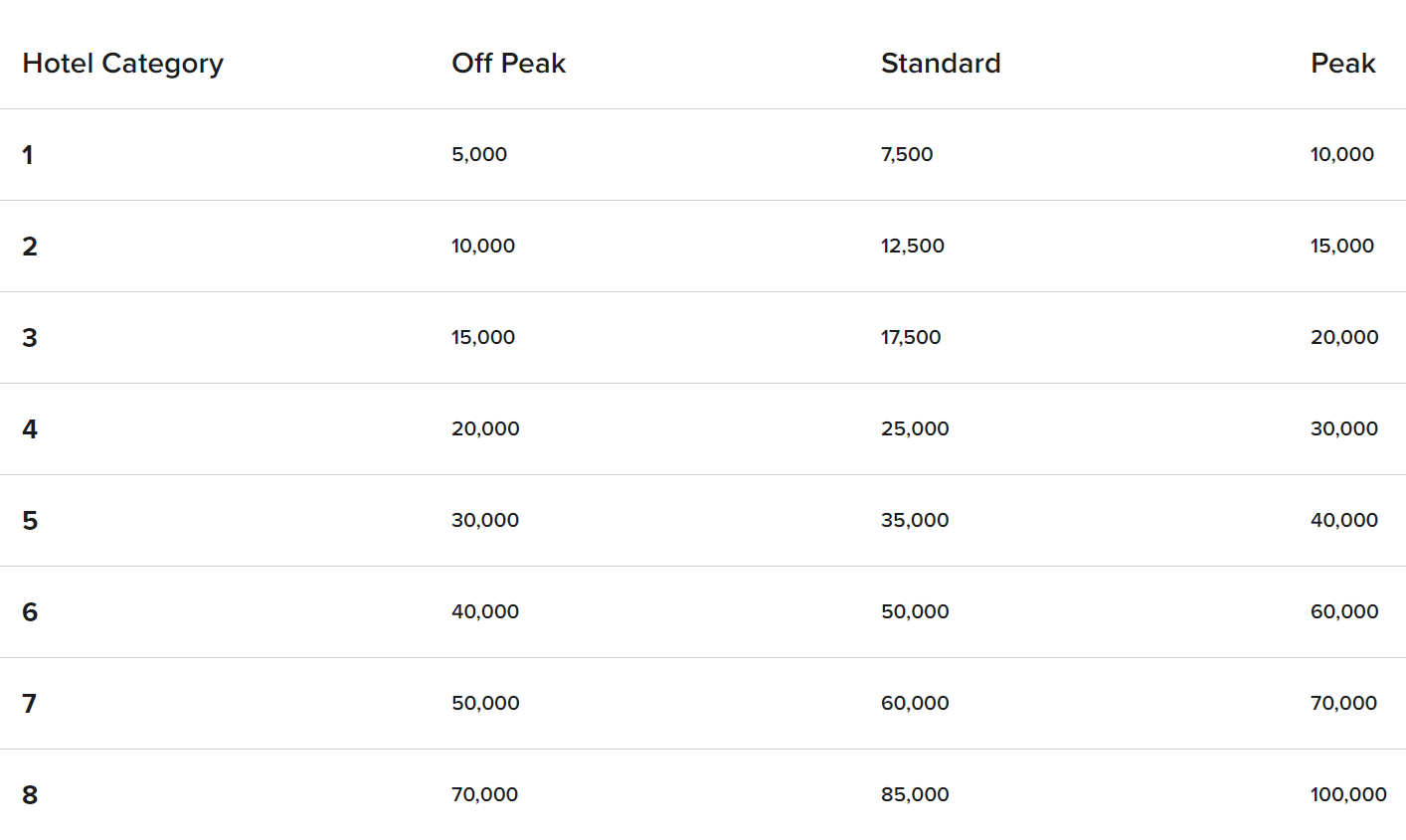 Marriott Bonvoy Award Chart
W Melbourne (Opening June 2020)
The Victorian capital is currently home to 5 Marriott properties, which, considering the packed events calendar Melbourne sees each year is a little underwhelming. We saw the Element brand enter Australia, with the inauguration of Elements Melbourne Richmond earlier this year.
Come June 2020, Marriott will add a 6th property to it's Melbourne portfolio, when W Melbourne opens its doors.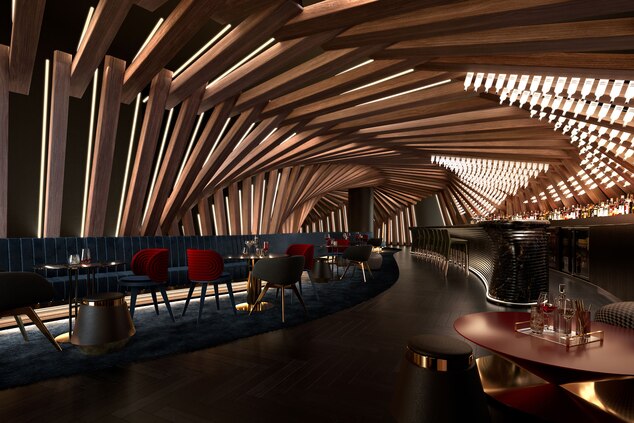 WOO Bar, W Melbourne (Image: Courtesy Marriott)
The hotel, located on Flinders Lane boasts a central location and is literally minutes from city's beating heart of Flinders Street station, Federation Square and Marvel Stadium. W Melbourne, when open, will offer guests a choice of 265 stylishly appointed rooms and 29 luxurious suites spread over 15 floors, fitted in trademark W decor.
Marriott have yet to Categorise the hotel, although my expectation is that this could be pitched as a Category 6 property. W Melbourne is currently scheduled for opening in June 2020, however, since it is not presently taking reservations, there is a good chance the deadline may not stick.
The Tasman, A Luxury Collection Hotel, Hobart (Opening Sept 2020)
Given there is a serious dearth of points hotel in Tasmania, I believe this is 1 property scores of Marriott enthusiasts (me included) will be keenly awaiting to open. This will also be Marriott's first ever property in Australia under 'The Luxury Collection' brand.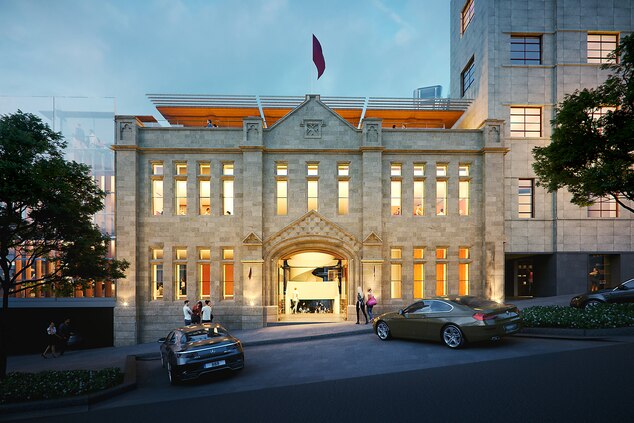 The Tasman, A Luxury Collection Hotel, Hobart (Image: Courtesy Marriott)
The property is yet to be classified, but I expect this to be assigned either Category 6 or 7 when ready for open.
The hotel is coming up in a heritage listed building, with it's period features, being carefully restored to suit the taste of modern traveller. It will be located on the fringes of Hobart CBD in a new development called Parliament Square, with close proximity to the Waterfront and a stone's throw from city hot-spots such as Salmanca Place and Parliament House.
When ready, The Tasman, will feature a total of 152 tastefully appointed rooms and suites. It is understood guests will also have access to a fully stocked whisky bar on-site and matching local delicacies.
Marriott's website displays a scheduled open for September 2020, however, it's worth noting that the property was originally planned to open in 2018 and has since missed a series of deadline. So any future timelines should be taken with a healthy dose of scepticism.
Midnight Hotel, Autograph Collection – Canberra
The Midnight Hotel in Canberra is Marriott's first property in nation's capital and 2nd under the group's Autograph Collection brand. I must admit, I was caught by surprise when I initially stumbled upon it on Marriott's website.
The curios bit is that although the hotel is already open and taking reservations, there is virtually no information about it on any of Marriott's official booking channels. Heck, it doesn't even show up on Marriott's app yet. Intrigued, I ended up calling the hotel and spoke to the front desk staff who advised that the hotel was indeed open, but presently, the bookings can only be done over the phone. She also advised that the hotel has been assigned a Category 5, meaning redeeming points will cost anywhere from 30,000 to 40,000 points per night.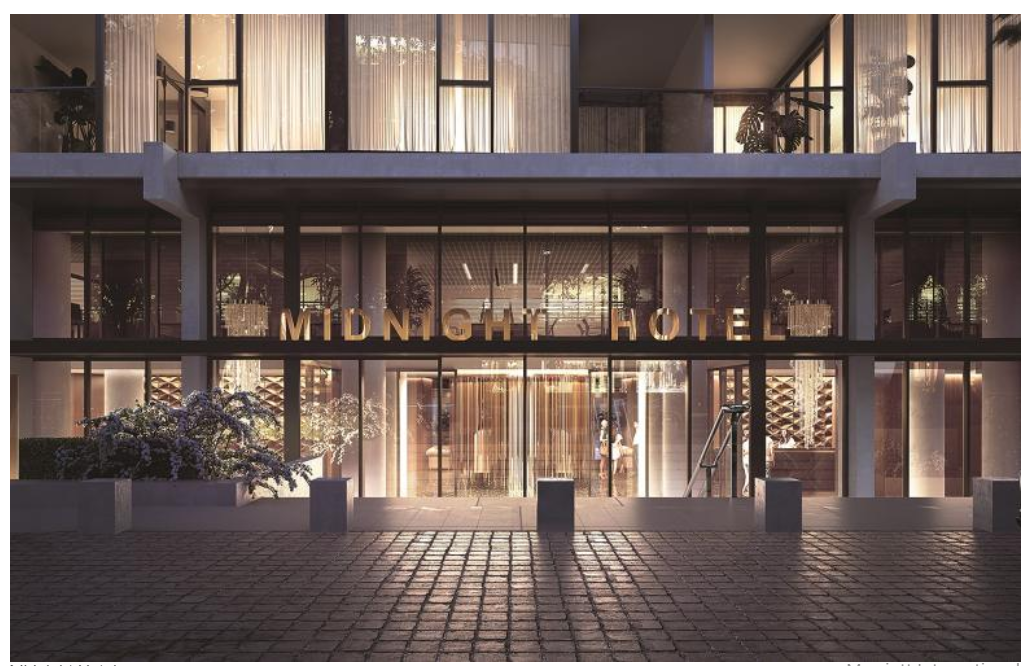 Midnight Hotel, Autograph Collection – Canberra
Located in the suburb of Braddon in Central Canberra, the hotel is home to 199 premium rooms and suites. The property also features an all day dining venue dubbed Braddon Merchant and the aptly named, Midnight Bar, which the hotel describes as moody and seductive.
PS – Since the time of writing this post, the property appears to have been integrated into the Marriott Groups website and app's and is now bookable online.
In Conclusion
Marriott is adding 4 new properties to it's Australian portfolio over the next 12 months, which is excellent news. Come November, the country will get it's 1st ever Ritz Carlton, in Perth. It's also good to see Marriott making an entry into the nation's capital.
Of these 4, the property I am personally most looking forward to is The Tasman, A Luxury Collection Hotel, in Hobart. It's been a few years since I last visited Hobart, and all along I have been putting off returning, hoping to time my next trip with a stay at the new property. Let's hope there are no more delays.
Are you a Marriott loyalist? Which, if any, of these 4 properties you would like to stay at? Leave a comment.