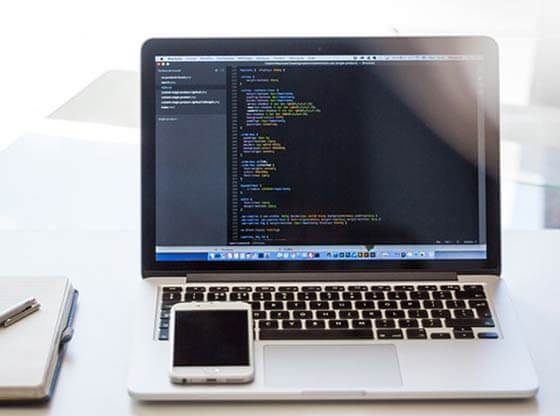 One of the best and greatest money-saving feature of American Express cards is Amex offers. The way this works is that different cards are targeted with different offers, usually providing cash back in the form of a statement credit, but sometimes also by the way of bonus points when terms of the offer are met.
By being strategic and taking advantage of Amex offers, card members can often recoup most, if not all of their annual fee on the card.
How to save & use Amex offers
Before you can make use of these offers, you are required to save them to the respective card. You can do this by logging into your American Express account and scrolling down to Amex offers.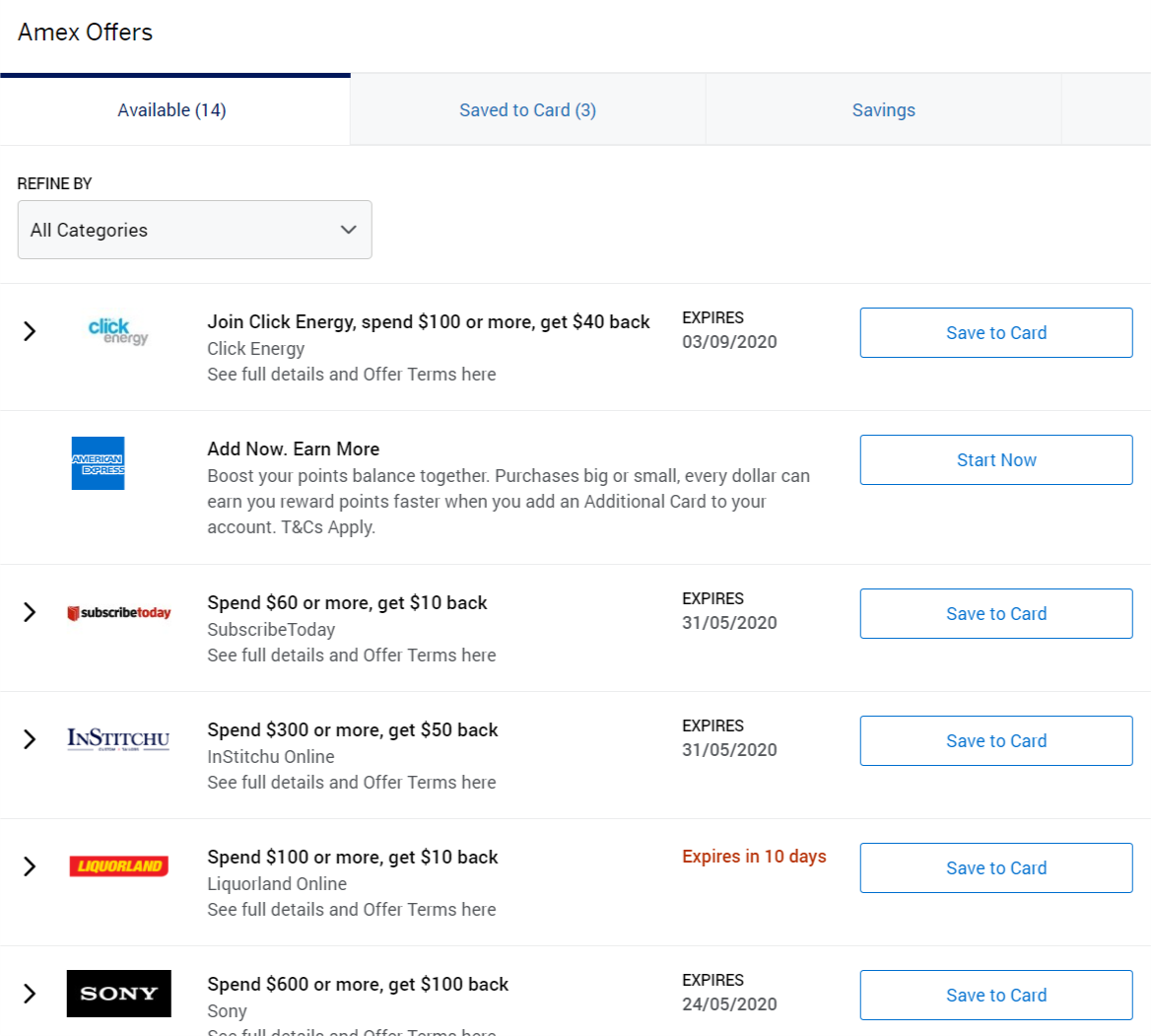 Save money on your everyday spends with Amex Offers
Once here, pick the offers that are relevant to you and click on Save to Card.
My own preferred way to save these offers though, is via the Amex mobile app. Just sign-in, tap on the Offers tab at the bottom of the screen which will present you with a list of the offers available on that card.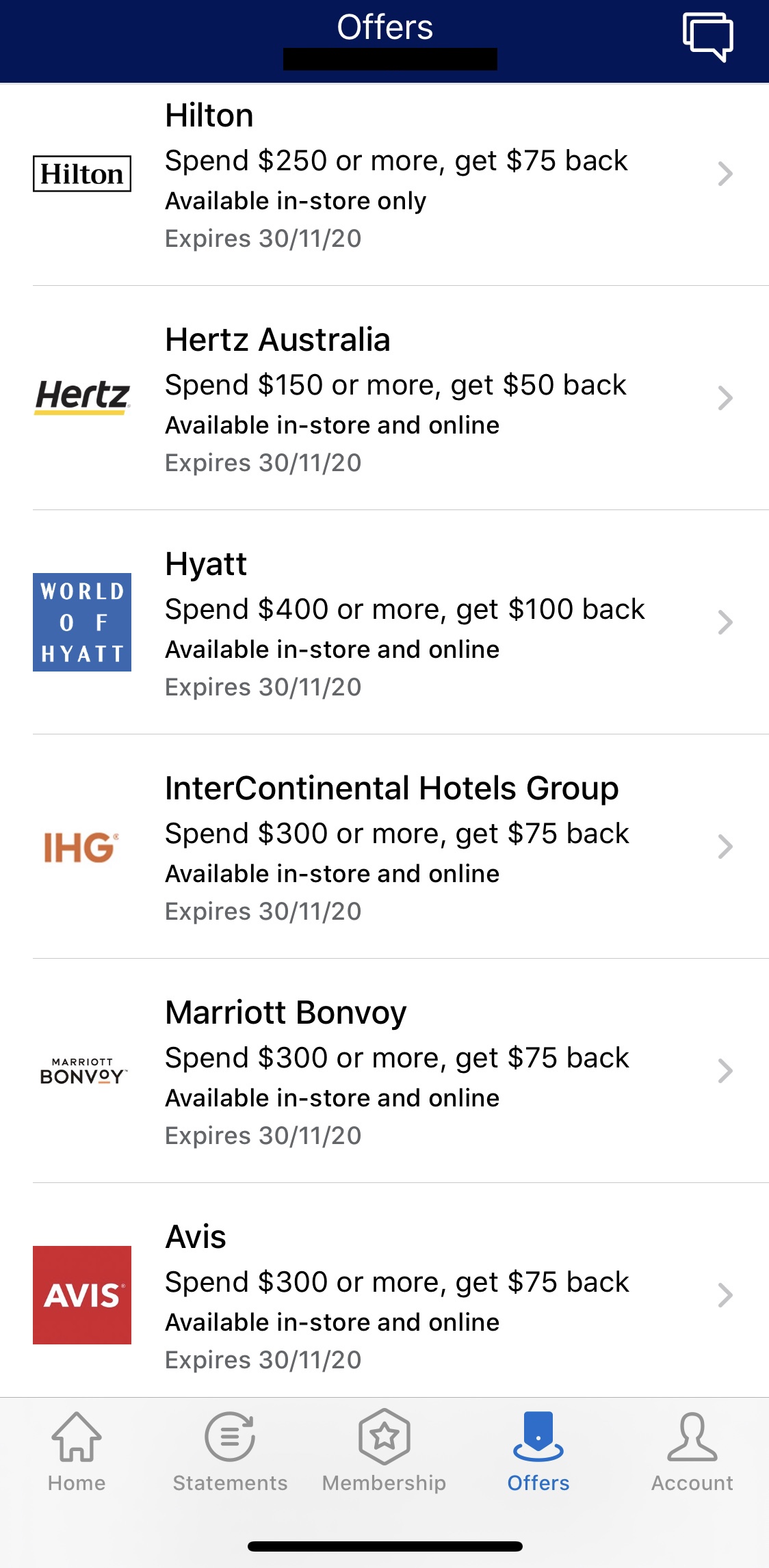 You can save these Offers via the Amex mobile app on your phone
Save the one's you want and you are set. Next time when you shop and meet the minimum spend as per the terms of the offer, you will receive the cash back in the form of a statement credit or bonus points as applicable.
Although the T&C's state that it may take up to 90 days for the credit to be applied to your account, in my experience, I have found that it generally posts within 3-5 days of meeting the spend.
Save on Hotels & Car Hire
Right now, I am seeing a number of cards targeted with offers geared towards travel, well, hotel stays and car hires if you want to be more specific.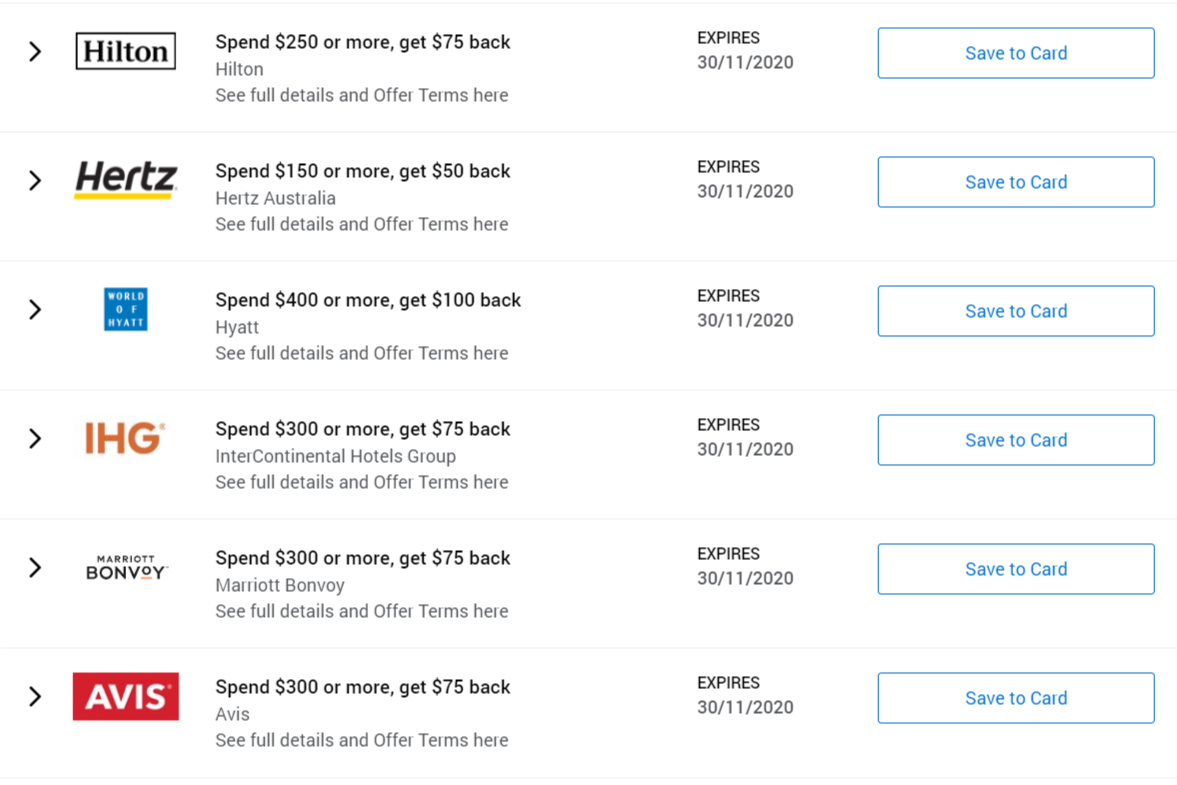 Save on hotel stays and car hires with these Amex Offers
Given the times we are in, with all the travel restrictions and bans around movement, most people would find them a bit ironic. Anyhow, as you can see above, if you have any plans to stay with Marriott, Hilton or IHG over the next couple of months, you can potentially save between 25-30% which can add up to hundreds of dollars.
I should add that all of these hotel loyalty programs are currently also running their own quarterly promotions, offering members the opportunity to earn tens of thousands of bonus points on stays. I have written about the Marriott and Hilton promotions earlier, which you can read here and here.
pro-tip – If you are planning to make long hotel stays, split the payment across several cards to maximise the cash back.
Similarly, if you are planning a road trip and considering hiring a car, you can save up to 33% if you hire from Hertz.
In Conclusion
I love Amex Offers and regularly take advantage of them. In many cases, the savings you make is more than adequate to cover the annual fees on the card. Generally speaking, the quality of offers coming through in recent times have been rather underwhelming.
With widespread COVID19-induced restrictions on travel and day to day movements, these offers probably make most sense for those planning staycations or intra-state travel.
If you do plan to utilise these offers, make sure you have read through all the T&C's so there are no unpleasant surprises at the end.
What do you think of these offers? Do you plan to take advantage of any of them? Leave a comment below.