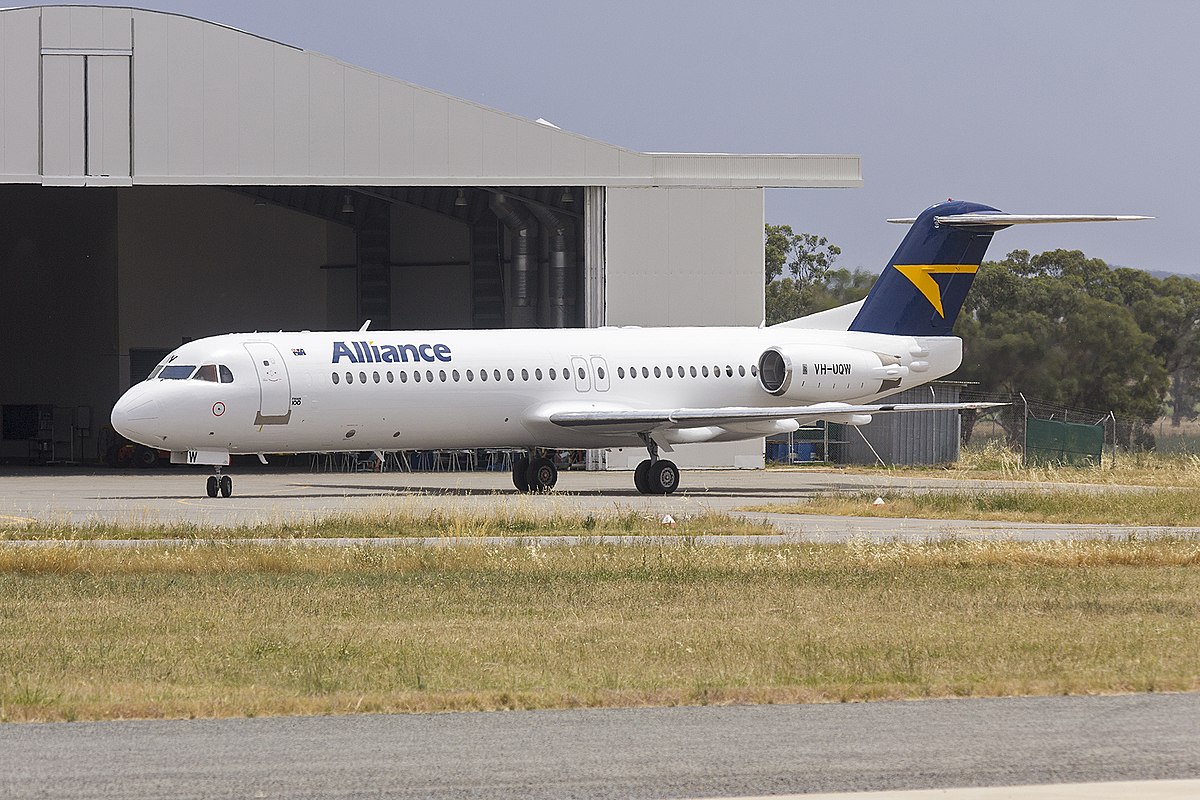 From late autumn, Melburnian's will be able to fly to Kununurra direct with Virgin Australia. Starting 15th May, the route will be serviced thrice a week by Alliance Air's Fokker 70 aircraft, with Virgin Australia as the codeshare partner. The service will run on the following schedule :
DEP : MEL 10:00 AM, ARR : KNX 12:40 PM (Tue, Thu, Sat)
DEP : KNX 10:00 AM, ARR : MEL 4:00 PM (Wed, Fri, Sun)
The tickets are now on sale on Virgin Australia's website and Velocity members will be able to earn points and status credits as normal.
Aircraft
Onboard F-70, you will find 8 business class seats in 2-2 and and 65 economy class seats in 2-3 configuration for a total of 73 seats.

Alliance Air, F-70 Economy Cabin (Image credit : allianceairlines.com.au)
If you live in Sydney or Brisbane, you will be able to connect to Kununurra via Melbourne. Virgin Australia already flies between Perth & Kununrra, but transiting in Melbourne rather than Perth means you will shave off a good couple of hours in travel time, which is great.
As you could imagine, on niche routes like these, tickets don't come cheap. Expect to pay north of $550 in economy and around $1,500 for a one way business class seat (ouch). The flights will run from May through to August 2020, a period that coincides with the peak tourist season in Northern Australia.
It is understood that ATP, one of the major tour operators to the Kimberley region have already booked a significant number of seats on these flights, pushing the ticket prices further up. Unfortunately, there don't seem to be any economy or business reward seats availability from what I could tell , so redeeming points is not presently an option 😬.
Where is Kununurra
For the uninitiated, Kununurra lies in the Kimberly region of Western Australia, and is home to the famous Bungle Bungle mountain range, located within the World Heritage Listed Purnululu National Park.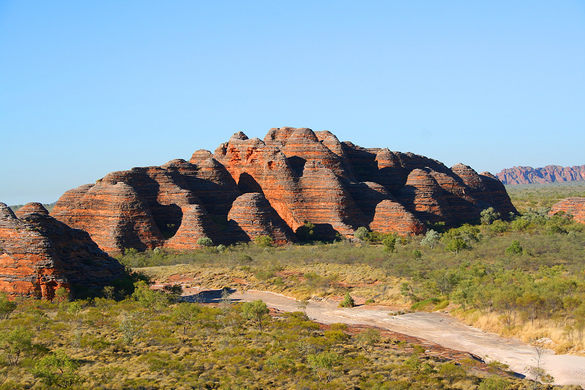 Bungle Bungle Range, Purnululu National Park
For years, the town of Kununurra has also served as a convenient midpoint for the Darwin to Broome road-trippers.
For more on Kununurra, refer to this link.
Do you plan to fly to Kununurra? Leave a comment below.