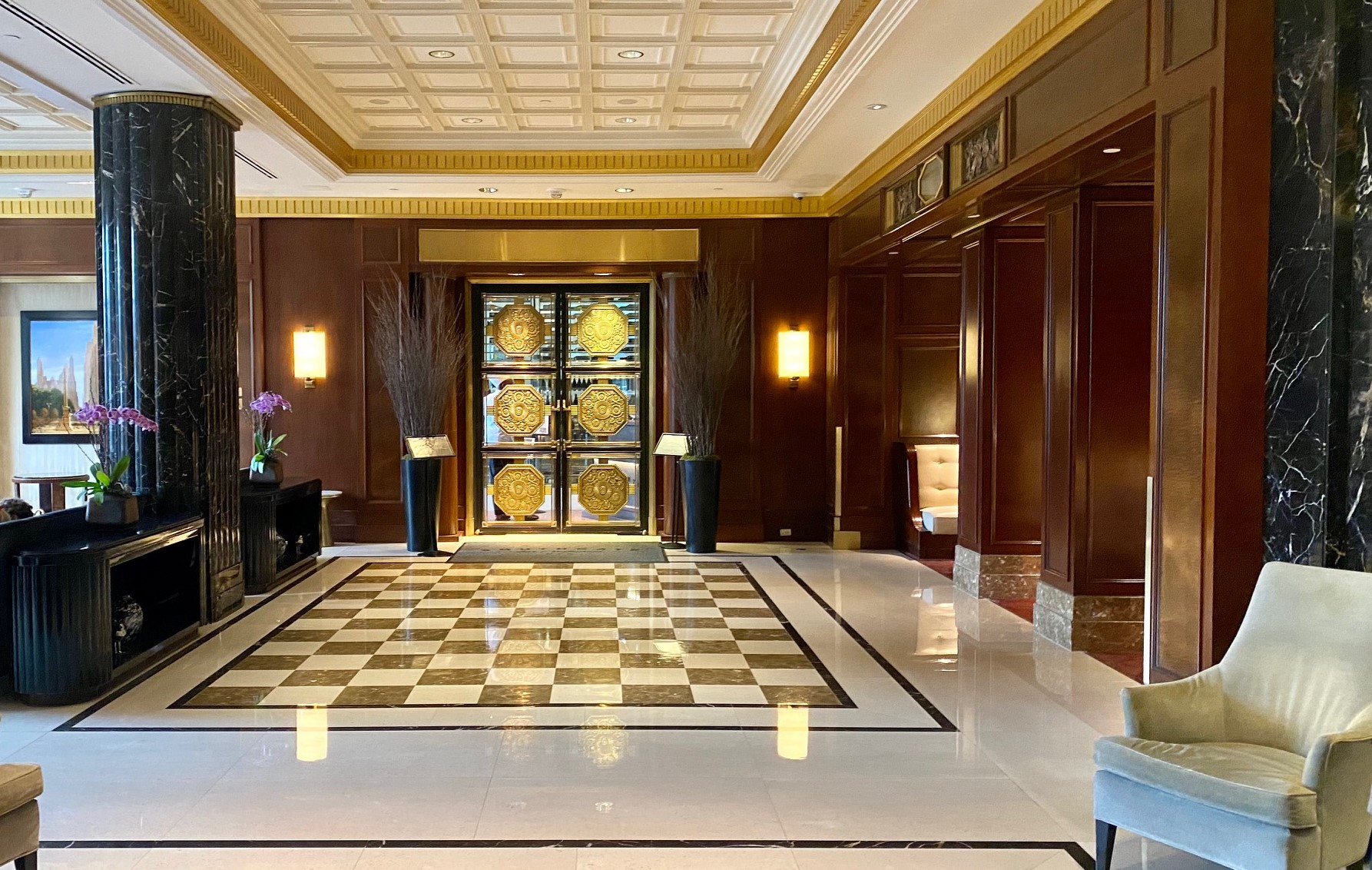 Marriott Bonvoy members can now combine Free Night Certificates (FNC's) with up to 15,000 points for future Marriott stays.
The feature, first flagged in October last year seems to have been finally incorporated on the Marriott's website but appears not to be working on the Marriott Bonvoy app just yet. I do however expect that to be made functional shortly.
What are Marriott Free Night Certificates
Most people think of Marriott as a large multinational company operating thousands of hotels worldwide, which is indeed their bread and butter. At last count, they had well over 8,000 properties spanning more than 30 brands globally.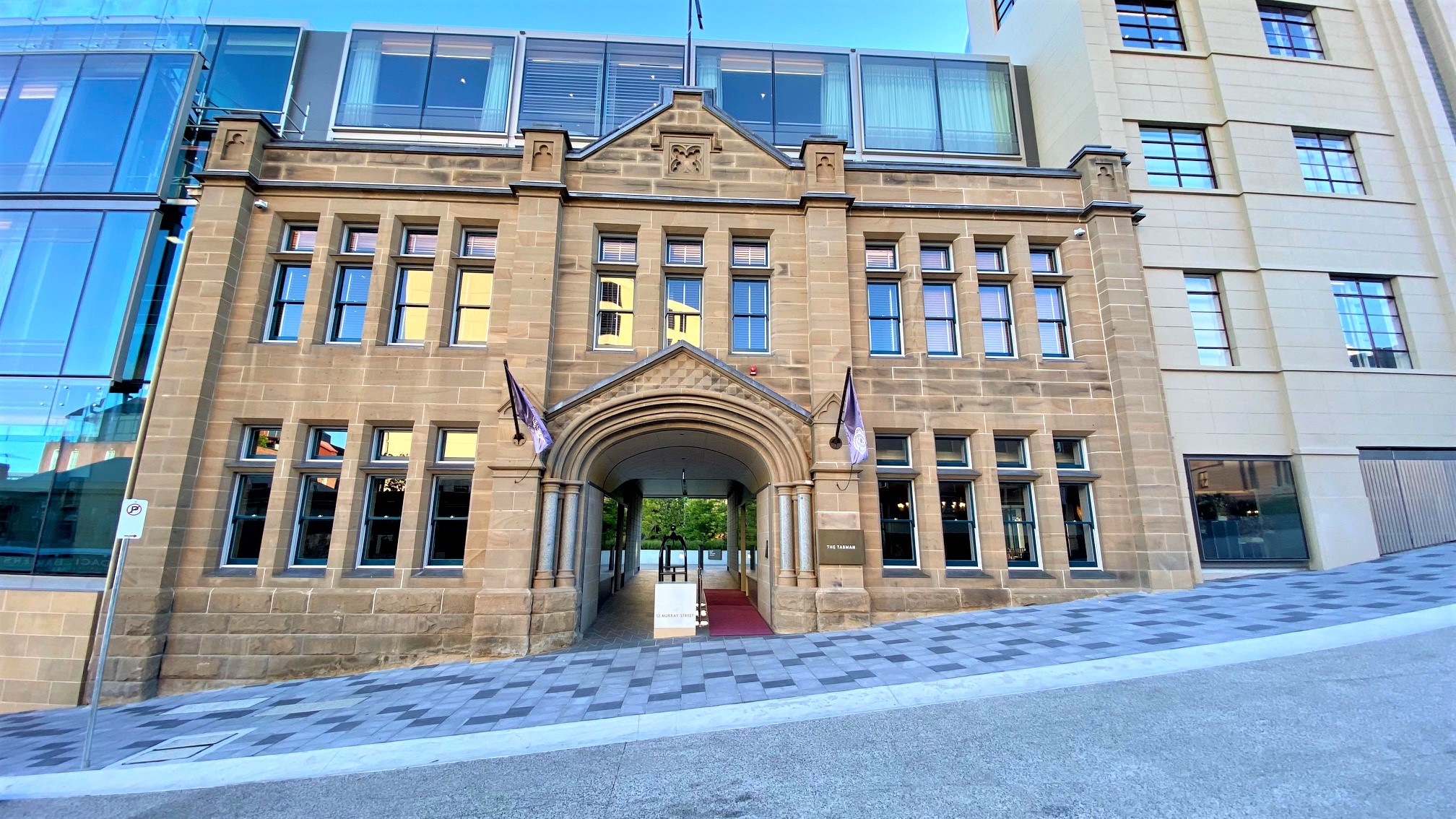 The Tasman, A Luxury Collection Hotel – Hobart
What is however not so well known is that Marriott also runs a credit card business in certain markets such as the U.S., Canada, UK etc. Most of Marriott cards issued in these markets come with a Free Night Certificate as part of the suite of benefits.
These FNC's are most commonly issued in denominations of 35,000 or 50,000 points and each of them are good for a single night stay.
Historically, the FNC's have offered fixed value, meaning they could only be applied for stays up to their maximum value. So for instance, if you had a 35K FNC and wanted to use this at your desired hotel for a night priced at 36,000 points, you couldn't do it rendering the FNC useless. Not anymore.
Top off your FNC's with up to 15,000 points
Starting immediately, each of the FNC's can be topped up with up to 15,000 points. This means that as long as you have adequate points in your account to cover the difference, you can apply :
35K FNC towards a night priced at up to 50K points
40K FNC towards a night priced at up to 55K points
50K FNC towards a night priced at up to 65K points
85K FNC towards a night priced at up to 100K points
Earning Free Night Certificates
There is no easy way for Australian's to earn the FNC's as Marriott credit cards are not offered down under. That said, if you are a business traveller and loyal to the Marriott group – there are a couple of ways you can get your hands over them.
Pick 40K FNC as your 75 Nights Annual Choice Benefits
Marriott Bonvoy members who stay 50 nights or more in a year with Marriott are offered what's called the Annual Choice Benefit. The benefit is offered twice, once at 50 nights & then again at 75 nights.
Under the 75 Nights Annual Choice Benefit, members are able to choose any one of the following benefits:
Five Suite Night Awards
40% off a Marriott Hotel Bed
Five Elite Night Credits
A Free Night Certificate (FNC) with a value of up to 40,000 points
Gift Marriott Bonvoy Gold status to a family member or friend
US $100 donation to a charity of Marriott's choice
As you can tell from the above options, unless you are feeling particularly charitable, the 40K FNC is by far the most valuable benefit. This is also what I personally pick each year on passing 75 nights and have often redeemed it for stays costing more than $400, which I consider to be excellent value.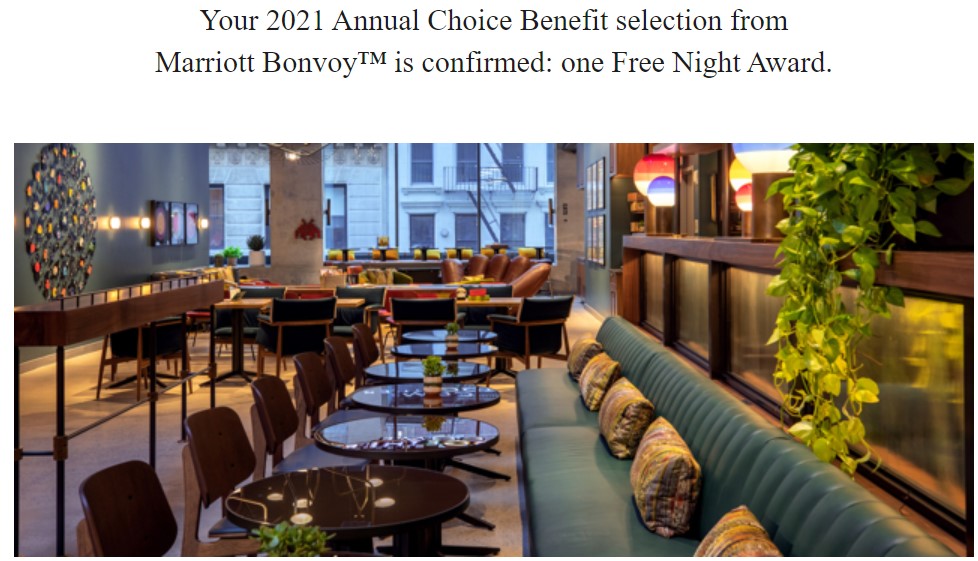 I chose the 40K FNC as my 75 Nights Annual Choice Benefit in 2021
Before Marriott acquired SPG, the 40K FNC was also offered as an option under the 50 Nights Annual Choice Benefit. Sadly, this was one of the first benefits Marriott culled upon taking control of SPG.
Targeted Offers
Marriott sends members all kinds of targeted offers from time to time. These range from Bonus points to Double points or Double Elite Night Credit to Free Night Certificates and so on. If you are a Marriott Bonvoy member, there is a good chance you will be targeted for one of these at some point.
Offers for bonus points or bonus elite night credits are typically valid for all stays you make during the promotional period.
Free Night Certificates however require a little more work as they are generally granted upon the member completing a certain number of stays. This could be as few as 1 or 2 single night stays or 3, 5 or more stays. If you are targeted for one of these and can meet the offer requirement, that's another way to get hold of one of the FNC's.
In Conclusion
Marriott Free Night Certificates have just become a lot more valuable, as they can now be topped up with up to 15,000 additional points. This brings many more hotel stays which weren't earlier possible, within reach.
The 15,000 points ceiling is somewhat limiting, I would have liked Marriott to have a much higher ceiling or better still, no ceiling at all. Even so, with continued value erosion of loyalty programs being the norm – any value addition, however small is welcome.
How many hotel stays do you make annually? Leave a comment below.