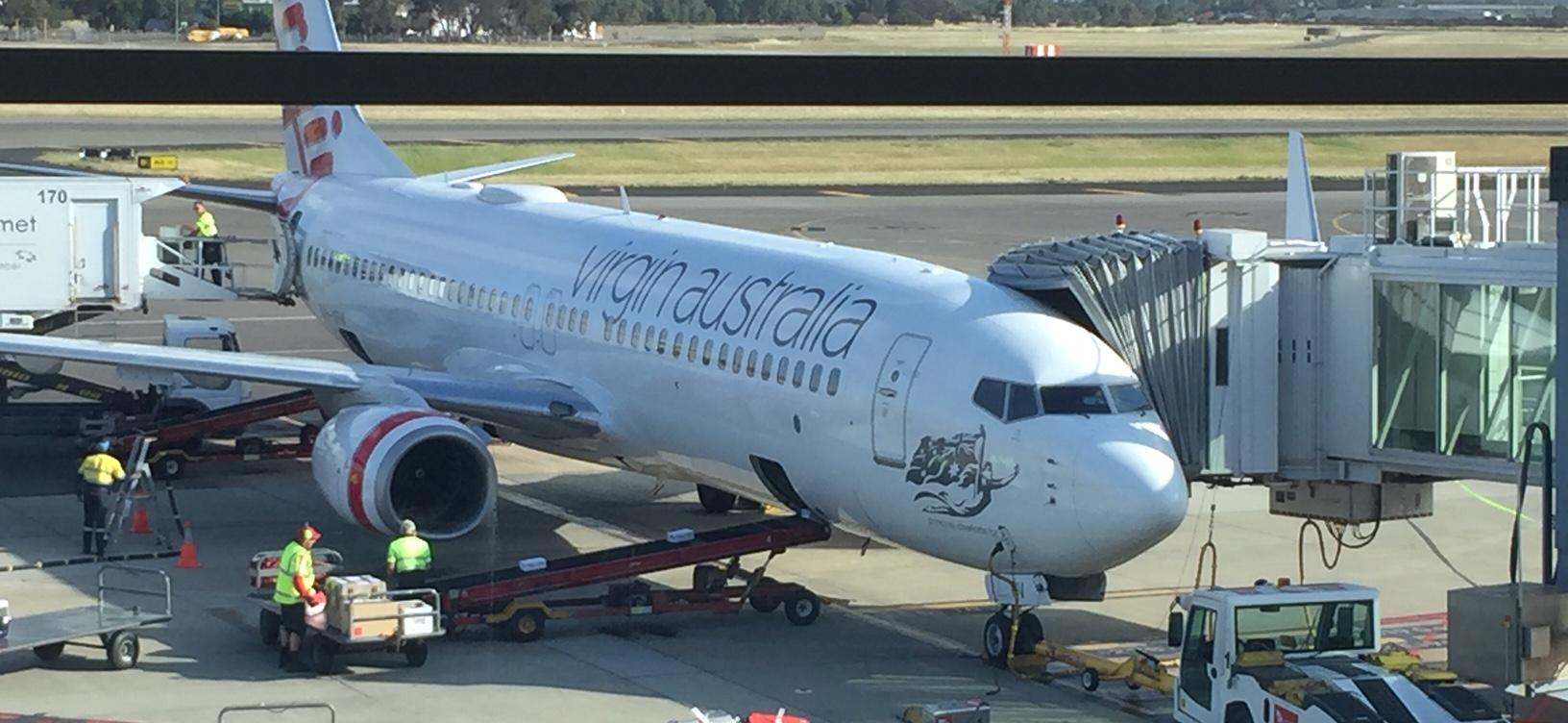 The writing was on the wall, it had been for a while. After desperate attempts to raise capital and being repeatedly rebuffed by various parties, today, Virgin Australia went into voluntary administration. An announcement to this end went out to ASX just before 9 am.
The Administration Process
Deloitte have been appointed as the administrator and given the task to restructure the airline and it's subsidiaries and hopefully find new owners. Velocity Frequent Flyer program, although owned by Virgin Australia is NOT part of the process.
The administration is likely to take a few months and it is expected the airline will emerge from it lighter, stronger and sans much of the $5 billion crushing debt which has brought it on it's knees. You can read more on this over here.
Travel Credits & Velocity Points
Virgin Australia have confirmed via twitter, that they continue to operate the minimum domestic schedule, under-written by the Federal Govt and those with money retained in travel banks are able to put it towards any future bookings.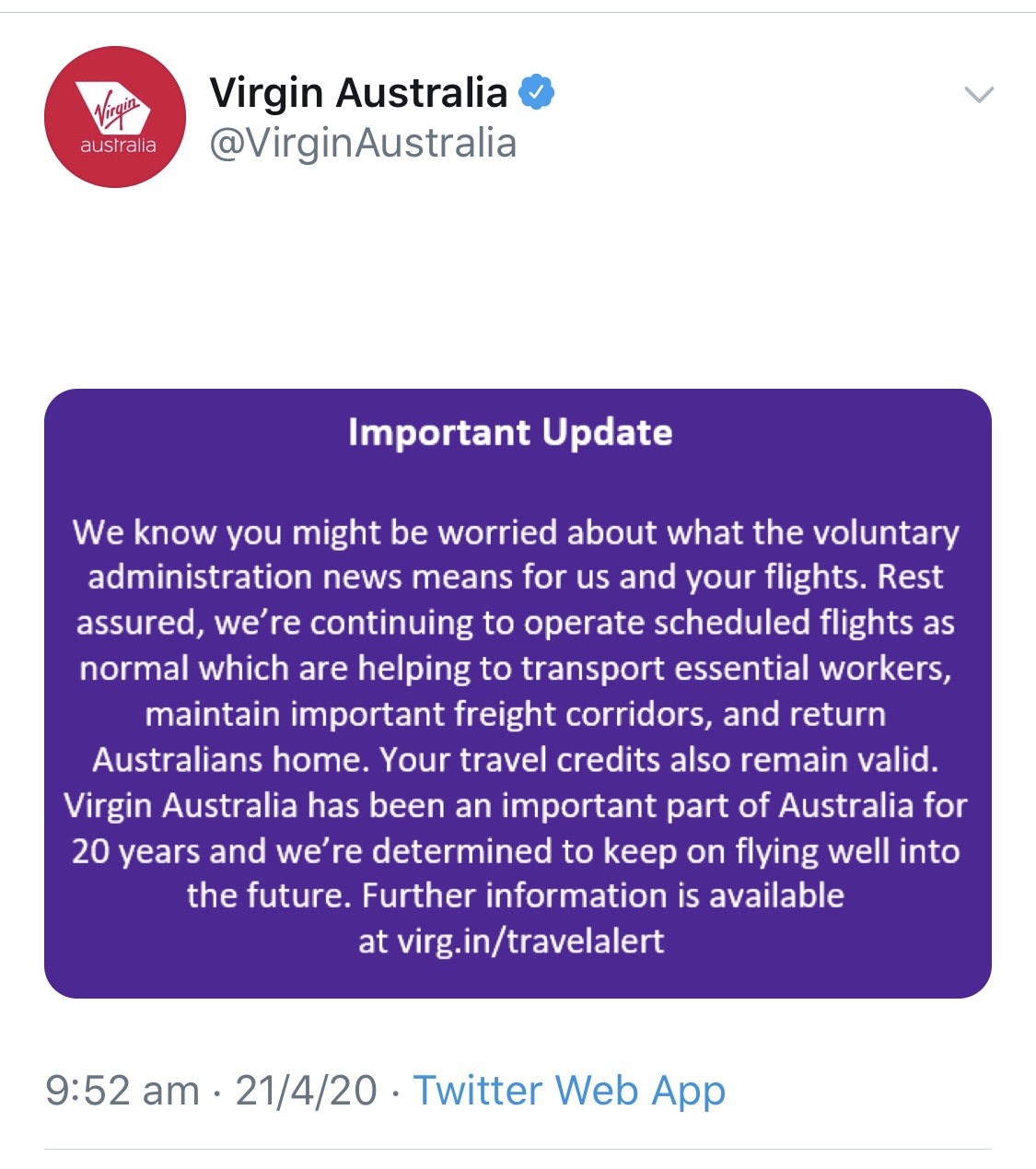 Travel credits can be used for any future bookings
However, in an email sent to Velocity members a short while ago, it has been advised that all points redemption will be suspended for at-least 4 weeks (probably longer). This comes hot on the heels of airline suspending points transfers between Velocity and Singapore Airlines' Krisflyer Program over a week ago.
The recent announcement takes away the possibility of members redeeming their points for gift cards or other merchandise on Velocity Rewards store, which will be a big blow to many of programs 10 million + members.
My Thoughts
The day was coming. Although loyal Virgin Australia flyers and Velocity members, particularly those sitting on thousands of dollars in unused credit or hundreds of thousands of Velocity points will be hurting (me included), it pales into comparison when you think of the plight of more than 10,000 Virgin employees and thousands of others who indirectly rely on the airline to run their livelihoods.
Having said that, all is not lost. If the administrators can restructure the business in a way that it takes cares of much of its debts, the airline itself remains rather lucrative. I am confident that a debt free (or at-least debt light) Virgin Australia, operating in one of the highest yield markets in the world will not be short of suitors trying to court it.
Alan Joyce, CEO of Qantas has been vocal in his desire to see the demise of Virgin Australia. A reincarnated Virgin Australia may just have him thinking he was more careful what he wished for.