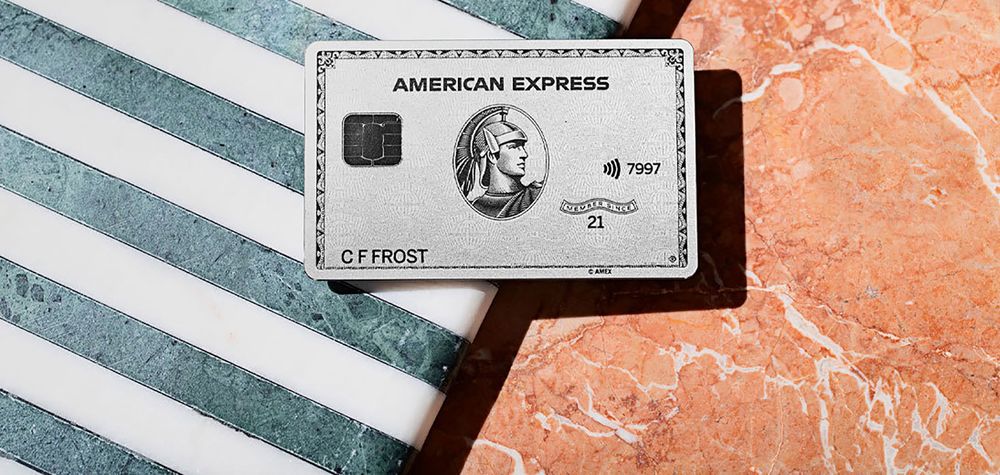 Often times people ask me, Is the Amex Platinum worth it? They rarely ask the same question about other Amex cards. Why?
The answer is obvious. The Platinum card carries a $1,450 annual fee, which if you are new to the points game can give you heart palpitation. Other Amex cards such as The Explorer or The Platinum Edge don't cause nearly as much consternation since their annual fee is fully offset by the included annual travel credit making the equation a lot more palatable.
My answer to the question about Amex Platinum is always something along the lines of 'I carry this card in my wallet because I get enough value out of it which makes paying the annual fee worthwhile, whether or not the card is suitable for you entirely depends on your circumstances, particularly your travel & spending patterns'.
In normal times, the high annual fee might make the card unviable for all but those who travel or make lots of lifestyle expenses. Right now though, there is an interesting confluence of factors that makes the card appealing even to the irregular traveller.
Let's dig into these factors one by one.
250,000 points Welcome Bonus
Welcome bonus on Amex Platinum have generally ranged between 100,000 – 180,000 Membership Rewards Points. For a limited time though, Amex are offering increased welcome bonus of 250,000 points and a $500 credit. Amex have once before offered a higher welcome bonus but without the credit, so the current offer is probably the best we have seen.
So what is this welcome bonus worth?
I value Membership Rewards Points at 1c per point which many people might say is conservative. Even at 1c pp, the welcome bonus is worth $2,500 in points. Of-course there are ways to extract a much higher value out of those points, but at the most elementary level, the welcome bonus alone fully justifies paying the annual fee in the 1st year.
Note that to receive the welcome bonus of 250,000 points and the $500 credit, you must Apply for the card online by 9th March 2022 and spend a minimum of $5,000 within the first 3 months of your card membership.
I would say the spending requirement is reasonable, most people should be able to meet it comfortably (roughly $1,667 per month).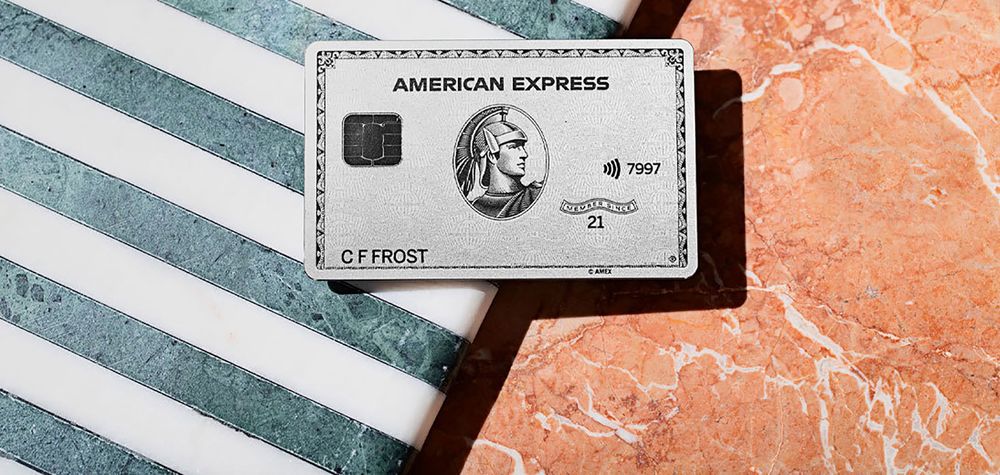 Amex Platinum is offering a Welcome Bonus of 250,000 Membership Rewards Points
If you want to milk the welcome bonus for all that it's worth, the best way to achieve that is by transferring these points to one of Amex's airline partners and redeeming them for long haul business or first-class flights.
The welcome bonus of 250,000 points can be transferred to up to 10 airline partners, such as Qantas, Singapore Airlines, Cathay Pacific & Emirates in the ratio of 2:1 (2 Amex points = 1 Airline mile) giving you an incredible 125,000 airline miles. That is more than enough miles for a one-way Business Class flight, or a return Economy flight from Australia to anywhere in the world.
For instance, you can transfer just 170,000 Membership Rewards Points to Asia Miles (converts to 85,000 Miles) and use it to fly Cathay Pacific Business Class from any city in Australia to far-flung places such as London or New York.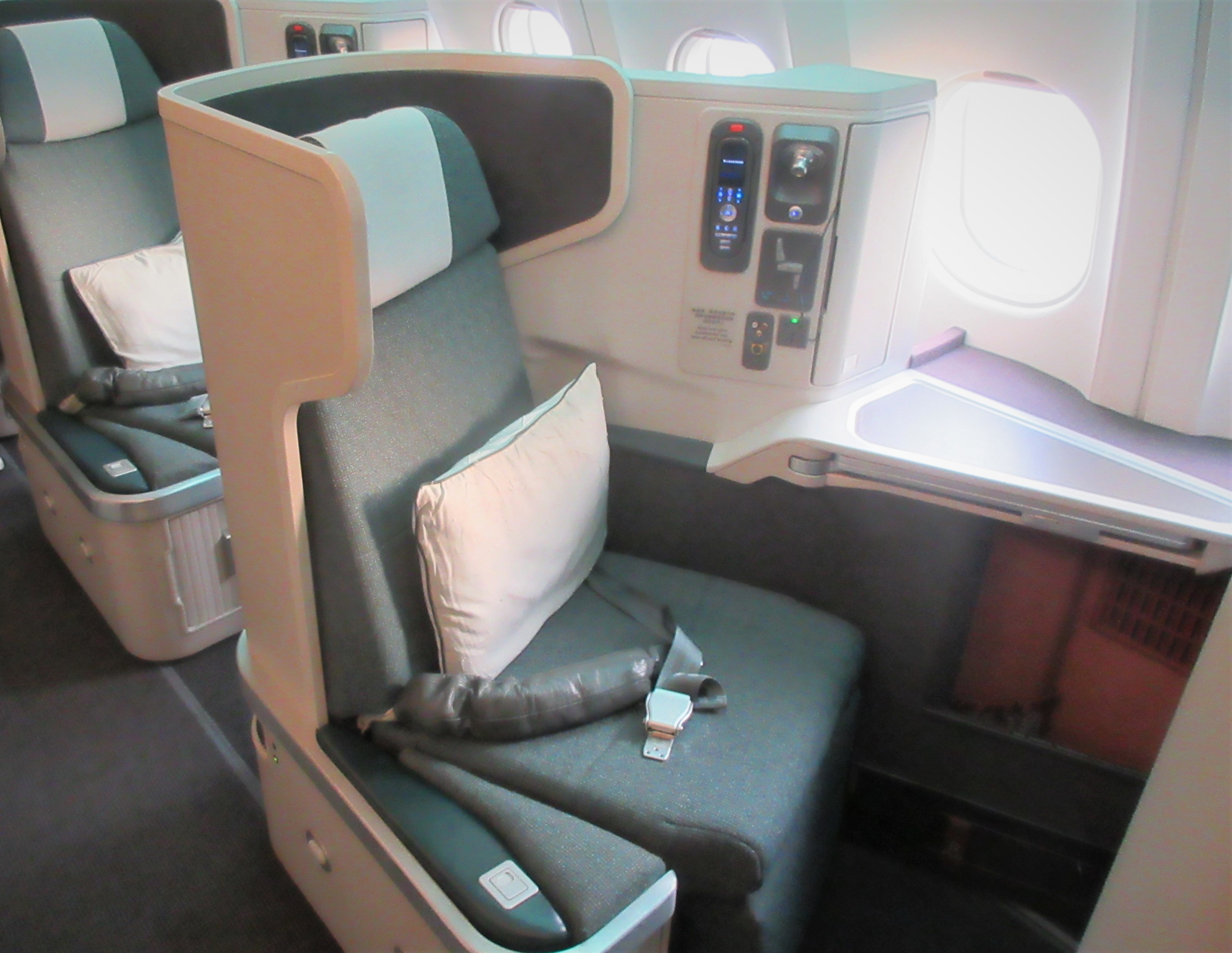 Redeem Membership Rewards Points to fly Cathay Pacific Business Class
The same flight paid with cash can easily cost north of $3,000 putting it beyond the reach of most people.
If you are not yet comfortable going overseas and would much rather travel domestically, you can transfer 142,000 points to Virgin Australia's Velocity Frequent Flyer Program and fly RETURN from Sydney/Melbourne/Brisbane to Perth (when the borders open) in the comfort of Virgin Australia Business Class.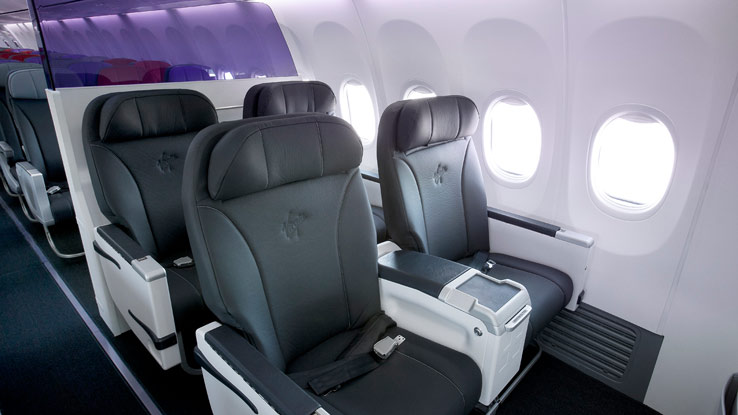 Redeem Membership Rewards Points to fly Virgin Australia Business Class
These are just a couple of examples of what can be achieved with the Amex Platinum welcome bonus, the versatile nature of Membership Rewards Points means the possibilities are only really limited by your own personal travel plans.
If you would like to learn more about Membership Rewards Program, I highly recommend you check out one of my earlier posts over here.
Apply here for the 250,000 points bonus & $500 back on The Amex Platinum Card
$500 Credit
This is a great limited time perk not frequently seen. Upon meeting the $5,000 spend requirement within 3 months – in addition to the 250,000 points welcome bonus, Amex will also grant you a $500 statement credit.
This slashes your 1st year annual fee effectively down to just $950.
$450 Travel Credit
The Amex Platinum comes with annual travel credit of $450. You can use this credit to pay for flights, hotels, car hire or experiences through Amex Travel online or by phoning through Platinum Travel Service on 1800 673 760.
In the current environment where people are travelling less, some might question the value of travel credit. The thing to remember though is that you don't have to travel overseas or even interstate to use the credit, it can just as easily be used for a city staycation or a weekend away to a seaside town near you.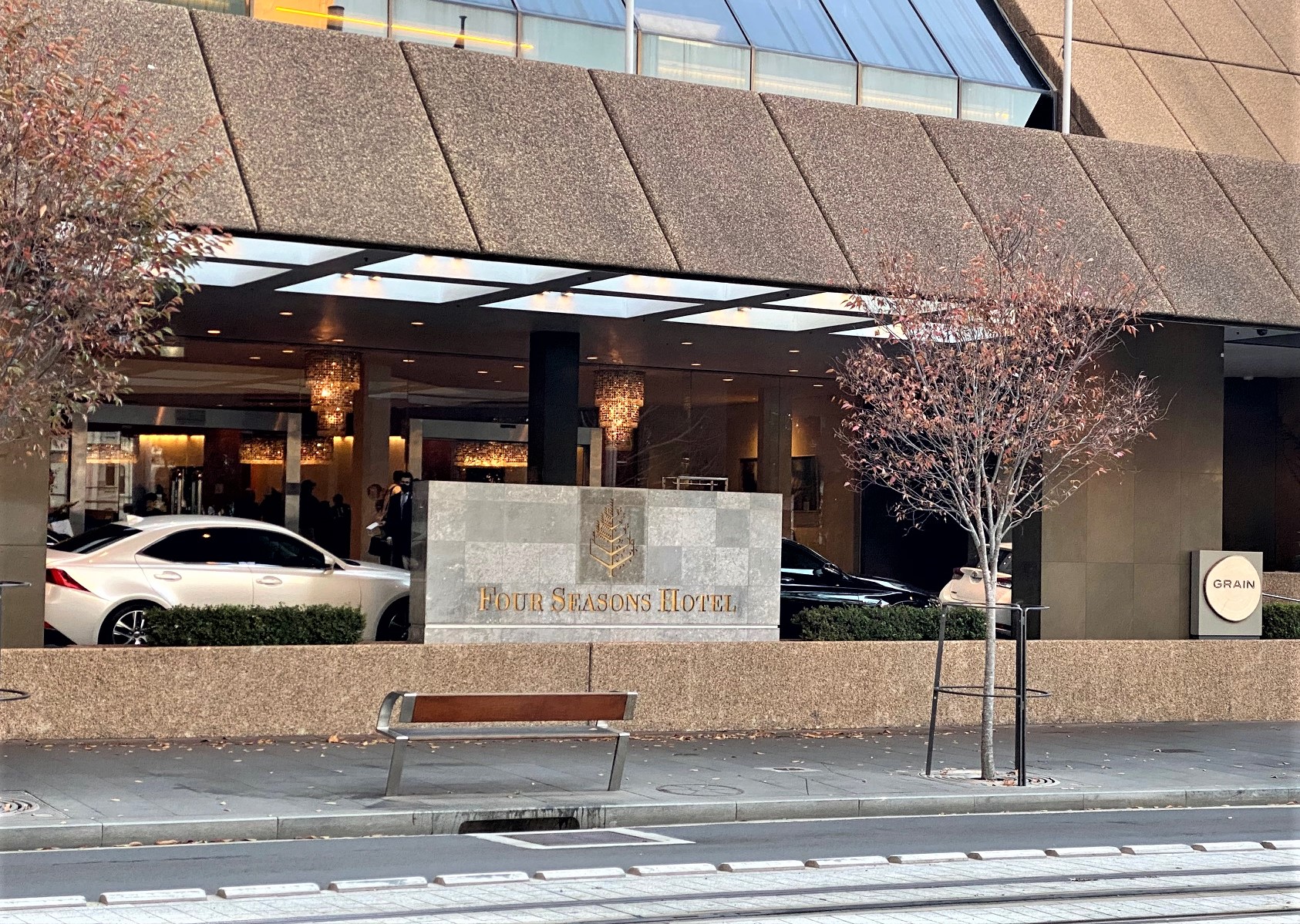 Redeem your Platinum Travel Credit for a night at Four Seasons Sydney
Amex have a great video on their website explaining everything about the travel credit and how to use it. I highly recommend you check it out over here.
Apply here for the 250,000 points bonus & $500 back on The Amex Platinum Card
Complimentary Accor Plus Membership
Accor Plus membership gives you exclusive benefits across 20 countries, 1,000 hotels and more than 1,400 restaurants in Asia Pacific. On its own, Accor Plus membership sells for $399 per year, but as the proud owner of a shiny Amex Platinum metal card, its yours for free.
The full list of benefits are too extensive to mention here – however, there are a couple of notable benefits that I do want to talk about.
Free Hotel Night Annually – The membership offers 1 free annual night at any of Accor's more than 1,000 hotels in Asia Pacific. Over the years, I have redeemed my free night at places such as Sofitel Darling Harbour and Pullman Magenta Shores, each worth at least $250 in value.
Up to 50% off Dining – If you are a foodie, you will love this benefit. Accor Plus members get up to 50% off their food bill each time they dine at participating restaurants across Asia Pacific. The actual discount depends on the size of your dining party.
This is how it works :
If you dine alone, you get 25% off your food bill.
If you bring in a guest, you get 50% off your food bill.
If you dine with 2 guests, you get 33% off your food bill.
If you bring in 3 or more guests, you get 25% off your dining bill.
At restaurants in Australia & NZ, the discount only applies to the food portion of your bill, but when you dine in Asia, you also enjoy 15% off beverages in all participating hotels and resorts.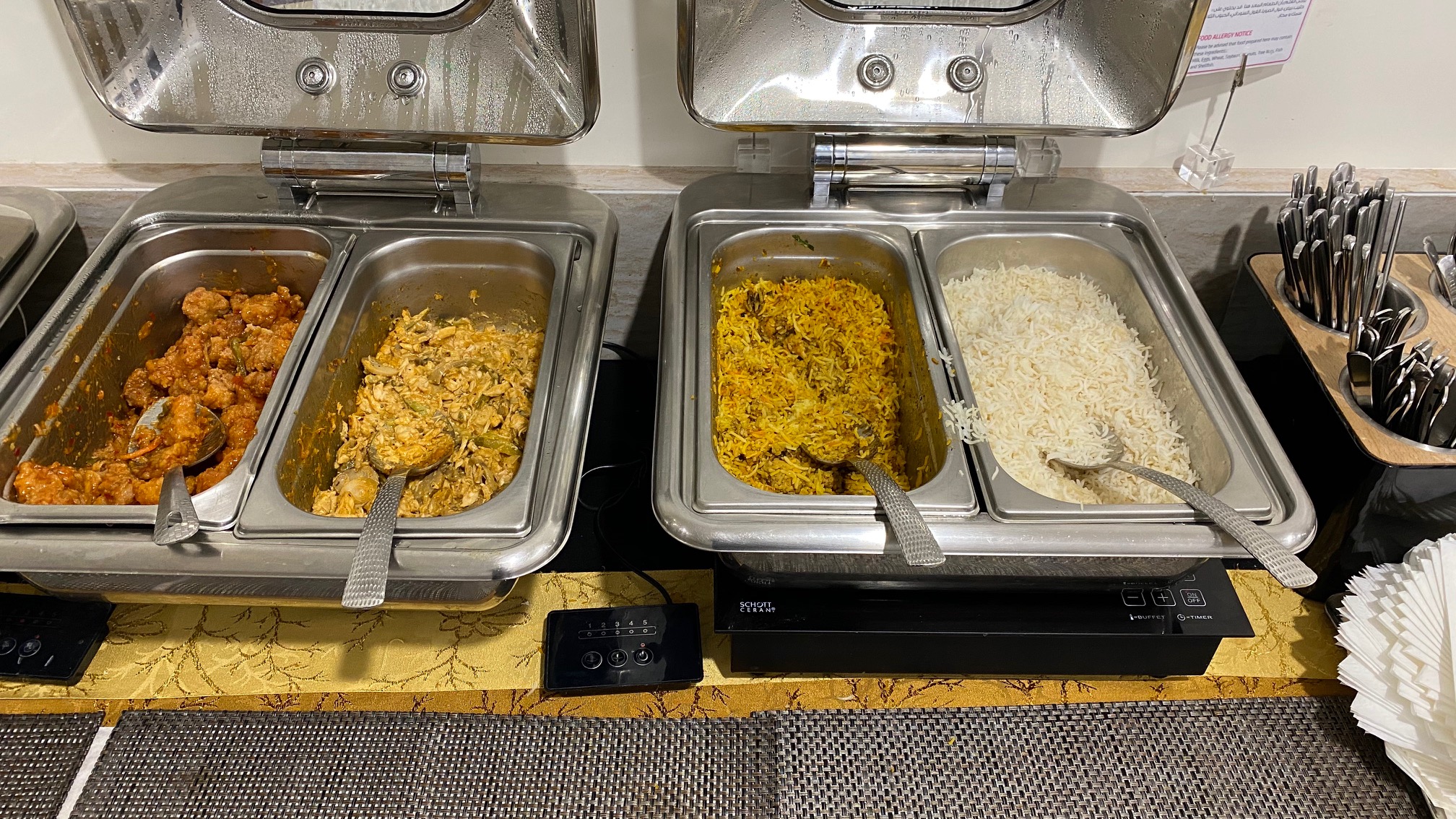 Save up to 50% on your food bill with Accor Plus
Now, dining habits differ. I personally eat out several times a week (not always at an Accor restaurant) but you may be someone who loves to cook and might only go out once every couple of weeks.
Even for someone who dines out just once a month and spends say $80 on food, the annual savings add up. I mean an extra $480 a year in your pocket is nothing to sneeze at 😉
Note that not all restaurants offer Accor Plus dining benefit, you can check out the full list of venues that are excluded over here.
Net A Porter $75 half-yearly credit
This is a recent addition to the Amex Platinum card. Basically, cardholders get a credit of up to $75 to their account twice a year on purchases made at Net A Porter.
You can use this credit once between 4th January – 30th June and then again between 1st July – 31st December, each year. All up you can spend up to $150 per year and Amex will pick up the tab.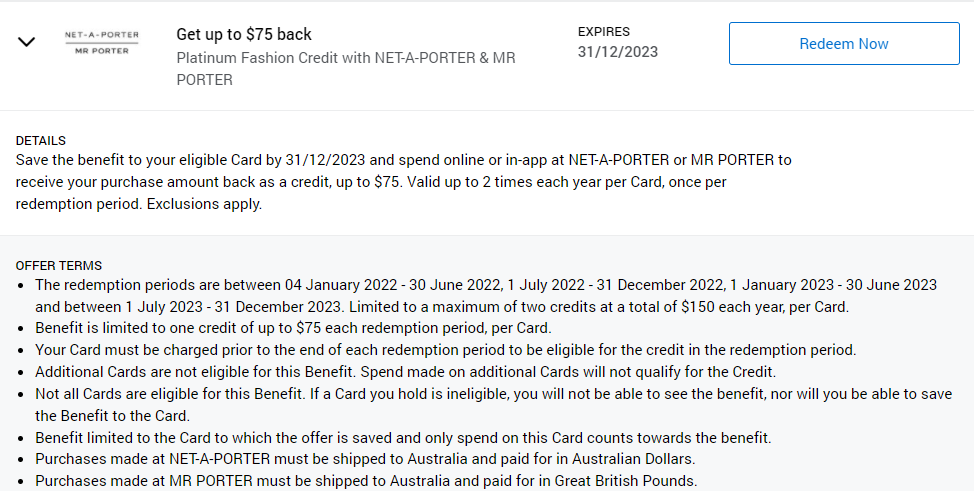 Amex Platinum cardmembers get up to $75 credit at Net A Porter every six month
Now, do I value this credit at face value? Absolutely not.
For starters, it's difficult to find too many useful items at Net A Porter that are priced at $75 or less, which means in trying to take advantage of free money, you might end up with out of pocket costs. Further, Net A Porter tacks a nasty $10 Shipping Charge to your total bill which effectively reduces the available credit to no more than $65.
Having said that, the credit isn't totally worthless. I would ascribe it a 50% value, or $75 per year.
Other Benefits
The benefits discussed above have a tangible value, you can count it and map it to some form of economic return. But the Platinum card comes loaded with a ton of other benefits too where it's not so easy to assign monetary value.
Some of these are :
The Australian Premium subscription valued at $364 per year
Access to over 1,200 Airport Lounges, including 2 free Priority Pass Select memberships
Access to Fine Hotels & Resorts Program valued at up to $700 per stay
Numerous Hotel Elite Status' including Hilton Gold which offers free breakfast & room upgrades
Access to International Airline Program which offers up to 20% off on First & Business Class fares on airlines such as Qantas, Virgin Australia, Emirates and more.
Free Travel Insurance when you book and pay the return airfare on your Platinum Card
The list above is not exhaustive, there are many more benefits that are potentially worth thousands more. But because these benefits are subjective, for the purpose of this exercise I am not going to assign them any value. So $0.
So Is the Card worth it?
There are 2 ways to answer this question, the value you get from your card in the 1st year and then the ongoing value you receive for as long as you have the card.
In Year 1 – the maths is indisputable, the numbers do not lie. By my calculations, you are looking at a value of at least $3,375 not including numerous other benefits which can quite easily add another few thousand dollars to the valuation. All this against a backdrop of $1,450 annual fee.
The maths is not so clear-cut in subsequent years. You will still receive $450 in Travel Credit, Accor Plus membership which I value at $250 and the Net A Porter credit (my value of $75) which add up to $775.
If you travel couple of times a year and can take advantage of the complimentary travel insurance, visit the airport lounges or stay at Hilton properties where your Hilton Gold status entitles you to free breakfast, potential room upgrades and access to the Club lounge, these are easily worth an extra few hundred dollars at the minimum.
At the end of the day, only you – the user are the final arbitrator of whether something is worth or not. But I will say this, if you have been sitting on the fence about the Platinum Card, now is an excellent time to pull the trigger.
With the massive welcome bonus of 250,000 Membership Rewards Points and $500 back in credit, you know you are coming out ahead in the 1st year, which gives you plenty of time to get a taste of the card and decided whether you want to keep it longer term or not.
Apply here for the 250,000 points bonus & $500 back on The Amex Platinum Card
Do you think the Amex Platinum is worth it? Leave a comment below.
Disclosure : If you apply for the card using links in this post and are approved, pointsHq or it's related entity may receive some referral points.